How To Buy Dogecoin Australia – Buy Dogecoin In Under 5 Minutes
Maybe you're just getting started with investing and want to add Dogecoin to your investment portfolio, or perhaps you already have a portfolio and want to diversify it. This article will help you evaluate and purchase Dogecoin (DOGE).
Buy Dogecoin at eToro – #1 Broker
How to Buy Dogecoin – Quick 4-step Guide
Follow these steps to purchase your first Dogecoin on eToro:
Open an account with eToro:

Visit the

eToro

website and click 'Join Now' to create an account.

Upload ID: Upload and verify your identity.

You can use a copy of your passport or any other proof of identity document such as billing, receipt, etc.

Fund Your Account:

Fund your trading account by making a deposit using a credit or debit card, bank transfer, or e-wallet.

Buy Dogecoin:

Search for ETH, click 'Trade,' and place your order.
Dogecoin
3 Providers that match your filters
What we like
Trade real cryptos and crypto CFDs

Licensed broker with deposit insurance

Integrated wallet
Features
Payment methods
CFDs are complex instruments and carry a high risk of losing money quickly through leverage. 75% of retail investor accounts lose money when trading CFDs from this provider.
What we like
Amount of withdrawal fee: $0

Large amount of cryptocurrencies for CFD trading

Minimum deposit: $20
Features
Payment methods
CFDs are complex instruments that have a high risk of losing money quickly due to leverage. 72.6% of retail investor accounts lose money trading CFDs with this provider.
What we like
Careful selection of cryptocurrencies

Regulated by CBI and MiFID in Europe

No commissions and low spreads
Features
Payment methods
CFDs are complex instruments and carry a high risk of possible rapid loss of capital due to their leverage. 71% of retail investor accounts lose capital when trading CFDs with this provider. You should consider whether you understand how CFDs work and whether you can afford to take high risk in losing your capital.
Why Buy Dogecoin in Australia?
Factors affecting cryptocurrencies are incredibly different from those affecting traditional financial instruments. For example, macroeconomics has almost no impact on the Dogecoin exchange rate. Information about the falsification of turnovers by crypto exchanges and even their bankruptcy and closure, which would undoubtedly lead to investors' withdrawals from conventional exchanges, has almost no impact on cryptocurrencies. Let's break down five positive factors that can influence the price of Dogecoin.
Blue-tick Endorsements 
Even though some experts have lashed out at blue-tick endorsements of coins like Dogecoin, Elon Musk followed by Snoop Dogg, and other celebrities continue to affect the coin's price.
Last February, the value of Dogecoin reached a record high after it was mentioned on Twitter by SpaceX founder Elon Musk, rapper Snoop Dogg and Kiss bassist Gene Simmons. The token's value rose to a record 8.2 cents on a market capitalization of $10.5 billion. In the same month, the coin was among the ten most expensive cryptocurrencies.
Subsequently, Elon Musk mentioned Dogecoin several times in his tweets, which almost invariably contributed to the coin's value. For example, Tesla CEO Elon Musk tweeted a meme of Marlon Brando from The Godfather with the phrase, "Release the Doge!" He then posted a song on Dogecoin on Twitter with the words "Who let the Doge out," playing a Baha Men song.
Previous to Musk's tweet spree, Dogecoin had been trading in the downtrend. However, meme coin quickly rebounded in response, climbing as much as 7% — from below $0.24 to $0.2573.
Dogecoin Consolidation
Although the buzz around the meme cryptocurrency has faded, it continues to move in a slow-paced uptrend. Some experts firmly insist that now is the best time to buy. The basis for such loud statements is usually technical analysis, which points to a rising trend. Recently the trend line has been growing slowly but steadily. After a prolonged fall, Dogecoin showed a period of consolidation: the asset's price has not changed much for a while. However, the asset outpaced the necessary resistance to move into a prolonged uptrend not so long ago.
DOGE price is now following an uptrend on the daily chart and may shortly break over $0.3. The DOGE/BTC pair has the potential to break over initial resistance and reach new highs. However, we recommend you do your due diligence before investing.
The Bitcoin Connection
As a rule, Bitcoin pulls on the entire cryptocurrency market as a whole — on positive news about the leading cryptocurrency, all others grow. As for competitors, the vast majority are not so significant as to impact other altcoins. Thus, to understand how Dogecoin's price will change, you can refer to Bitcoin as a prime example.
Whether or not a country's government would allow cryptocurrencies to float alongside its official currency largely impacted Bitcoin's price. The news about bitcoin adoption (as a payment mechanism) has an influence as well. For example, a prominent coffee shop chain stated that it was ready to take cryptocurrencies for several years before discussing issuing its tokens. In May, the drama occurred when the crypto billionaire Winklevoss brothers attempted to film paying for coffee using an Ethereum-based cryptocurrency payment system.
Media Fuels Dogecoin
Scott Paul from Utah, the founder of Wooly, claimed he has a big interest in cryptocurrency. Here's what Paul says:
"I got lucky and got into Ethereum and Bitcoin in 2015, and then I was just one of those individuals who believed in the stories I heard that one day it would become a lot more," 
The Saratoga Springs resident is looking for someone to purchase his property for nearly $400,000, but he offers a 10% discount if buyers pay with Dogecoin. Long story short, Paul has already received two offers to sell the property in cryptocurrency.
News like these pops up more and more frequently in the last months. On top of that, some real estate experts feel confident about crypto's future in the industry. For example, Julian Fowkes, the Senior Manager of Listing Operations at Homie, said: 
​​"I think the future is peer-to-peer. It's just going to be sending that money, smart contract technology will hold it, and once the purchase contract is complete, it will release the money to the seller."
Big Companies, SEC, and Dogecoin
The news background is a substantial price driver, but transactions in the market determine Dogecoin targets in the short term. The news background, which has a general effect on the entire cryptocurrency industry, is the statements or reports from regulators on cryptocurrencies. The leader here is the U.S. Securities and Exchange Commission (SEC), which has a strongly negative stance on any kind of cryptocurrency. Even Libra, which Facebook and other major companies back, is not yet a favorite of the SEC.
From this point of view, Dogecoin has a relatively safe position, as regulators have not spoken out too strongly about the Shiba Inu-themed coin. On the other hand, rumors about big companies like Robinhood give additional weight to Dogecoin in the crypto asset market. 
Where to Buy Dogecoin in Australia
Let's talk about where to buy Dogecoin. We have narrowed down all brokers to just TOP5 cryptocurrency exchanges, which you can see listed below.
1. eToro – Best Broker for Beginners to Buy Dogecoin Australia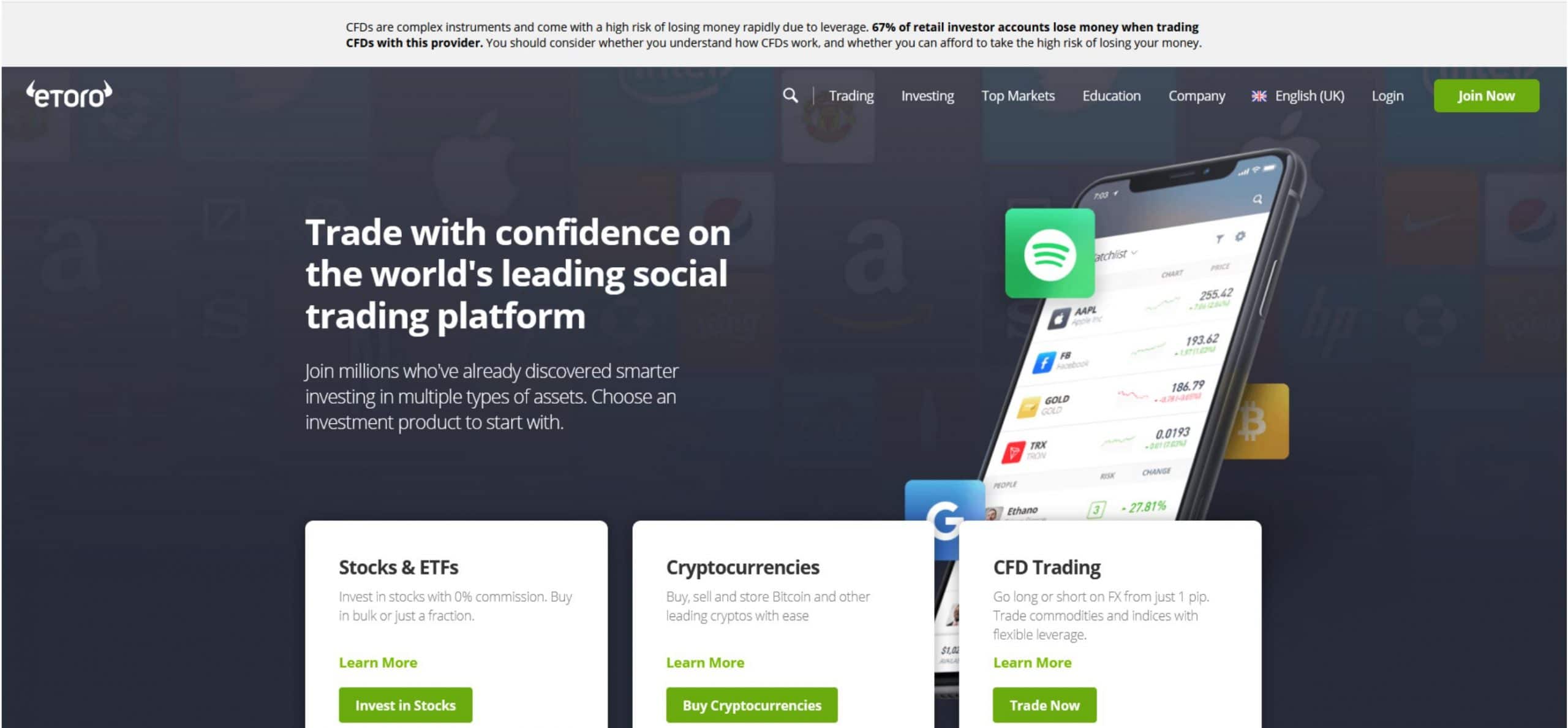 The greatest trading platform for novices is eToro. The CopyTrader copying system is the broker's primary feature, and the site offers a wide range of options in this respect. You may invest in Dogecoin even if you have no prior understanding of the cryptocurrency market.
eToro is particularly appealing to investors seeking passive gains by imitating the trades of successful managers and lucrative mid-term traders looking to enhance their income as copy traders. Even with a risky asset like Dogecoin, you can duplicate trades and generate consistent gains.
If you want to invest in Dogecoin or other crypto assets, eToro is the way to go:
You pay a 2.9 percent spread to invest in Dogecoin 

eToro safeguards your assets and finances as long as you need

You need as little as $25 to start investing in Dogecoin.
Dogecoin Fees on eToro
eToro imposes spread costs listed in the table under the eToro Fees section under crypto spreads. For example, to open a BUY (Long) position for Dogecoin:
Dogecoin's ask rate is 0,2000 USD. 

Your Initial investment is 250 USD.

Position Open 250 USD / DOGE; Ask Rate 0,2000 USD; 250/0.2000 = 1,250 Dogecoins. 

Overnight fees: No. 

Total Cost = DOGE spread fees (2.9%) 0.029 * 0,2000 USD * 1,250 units = 7,25 USD.
Pros
Trading crypto assets in a blink of an eye.
Easy-to-understand deposit and withdrawal policy.
Top-tier security key. You also get a private wallet to store your funds in a safe place.
Transfer your cryptocurrency in no time.
The platform supports 120+ altcoins, stablecoins, tokens, etc.
Cons
Delayed support team reaction.
67% of all retail investor accounts lose money when trading CFDs with this provider.
2. AvaTrade – Best MT4 Terminal Broker to Buy Dogecoin Australia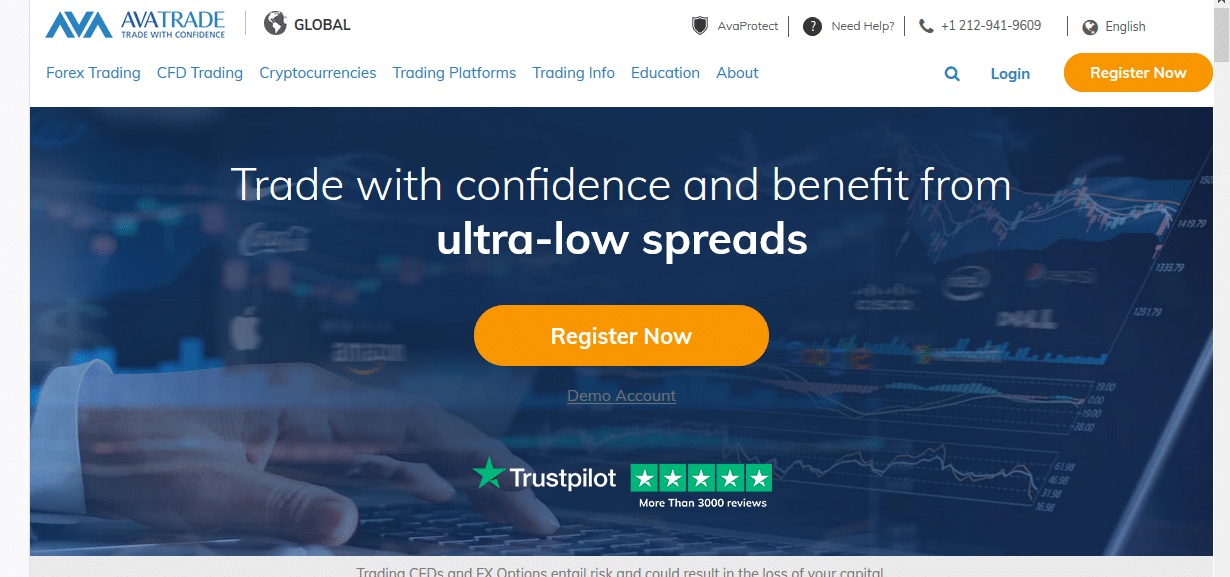 AvaTrade is a prominent broker that provides its clients with trading services via Metatrader4 and Metatrader5 terminals, the AvaTradeGO application, and the AvaOptions platform. MT4 terminal may be installed on a variety of operating systems, a web-based version of Metatrader is also available. Through the services of ZuluTrade and DupliTrade, social traders may imitate the strategies of expert traders (MT4 compatible platform). As a result, no prior financial expertise is required to trade Dogecoin on AvaTrade.
AvaTrade is an excellent platform for both novice and intermediate traders. Other than DOGE, you can trade commodities like oil, gas, stocks, bonds, ETFs, etc. 
AvaTrade Fees – Reliable Dogecoin Broker in Australia
AvaTrade does not impose account fees or deposits. Withdrawals are also free. However, after three straight months of inactivity, AvaTrade levies a $50 per quarter inactivity fee. In addition, after 12 months of non-use, a $100 administrative penalty will be assessed. AvaTrade also charges you trading spreads. For example, the Dogecoin spread is 1% over the market. You pay 1% every time you open a DOGE position.
Pros
You can use MT4 and MT5 trading terminals.
Competitive crypto spreads.
High-class educational materials for beginners.
The platform is regulated and accredited.
An abundance of trading & financial tools.
Cons
Funds withdrawal might take extra time on weekends.
Pushy managers.
67% of all retail investor accounts lose money when trading CFDs with this provider.
3. Coinbase – Top US-based Broker to Buy Dogecoin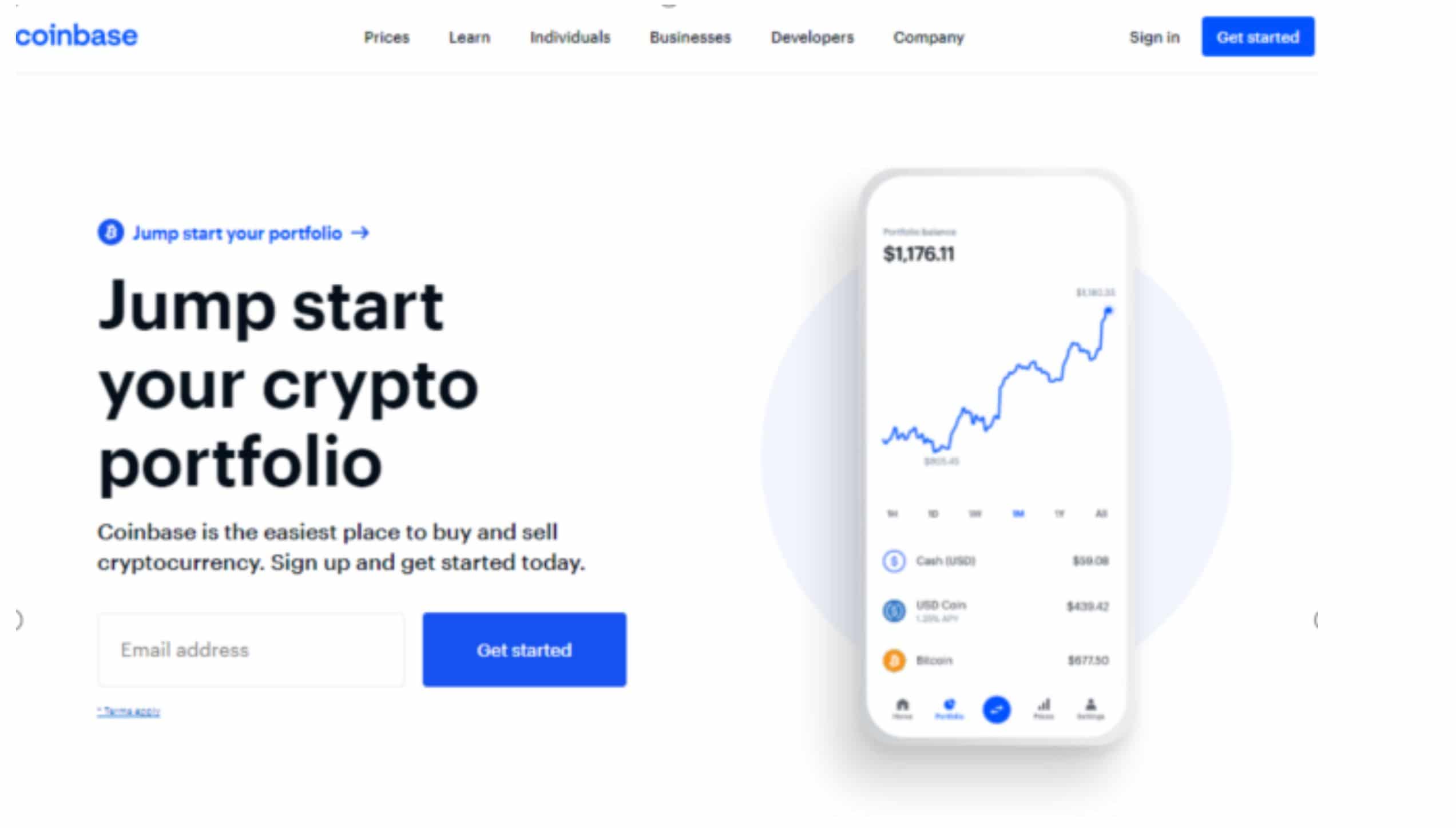 Coinbase is a worldwide marketplace based in the United States. It offers a lot of liquidity, but it also has certain drawbacks, including required identification verification.
The platform features high trading volumes and a clear website layout that is easy to grasp due to the exact placement of symbols and pointers. Another characteristic contributing to Coinbase's position at the top of the Coinmarketcap rankings is its high level of customer fund security. Nonetheless, despite all of its benefits, the broker has its drawbacks. For example, Coinbase has a large number of instruments, cutting down some opportunities for newcomers.
Coinbase – Buy Dogecoin Australia Flat Fees
| | |
| --- | --- |
| Overall Transaction Amount | Transaction Fee |
| $10 or less | $0.99 |
| More than $10, less than or equal to $25 | $1.49 |
| More than $25, less than or equal to $50 | $1.99 |
| More than $50, less than or equal to $200 | $2.99 |
Coinbase Pro Fees 
Coinbase Pro fees depend on the trading volume: the more you trade, the less your fees will be.
| | | |
| --- | --- | --- |
| Pricing Tier | Taker Fee | Maker Fee |
| Less than $10K | 0.50% | 0.50% |
| $10K to $50K | 0.35% | 0.35% |
| $50K to $100K | 0.25% | 0.15% |
| $100K to $1M | 0.20% | 0.10% |
| $1M to $10M | 0.18% | 0.08% |
| $10M to $50M | 0.15% | 0.05% |
| $50M to $100M | 0.10% | 0.00% |
Pros
Grow your capital with advanced financial tools.
Top-notch fund & privacy protection.
Thousands of positive reviews.
Established, time-tested, and reliable exchange.
Competitive fees.
Cons
The verification process takes a lot of time
The platform is too complicated for complete beginners.
67% of all retail investor accounts lose money when trading CFDs with this provider.
4. Capital.com — Best CFD-focused Broker for Dogecoin Traders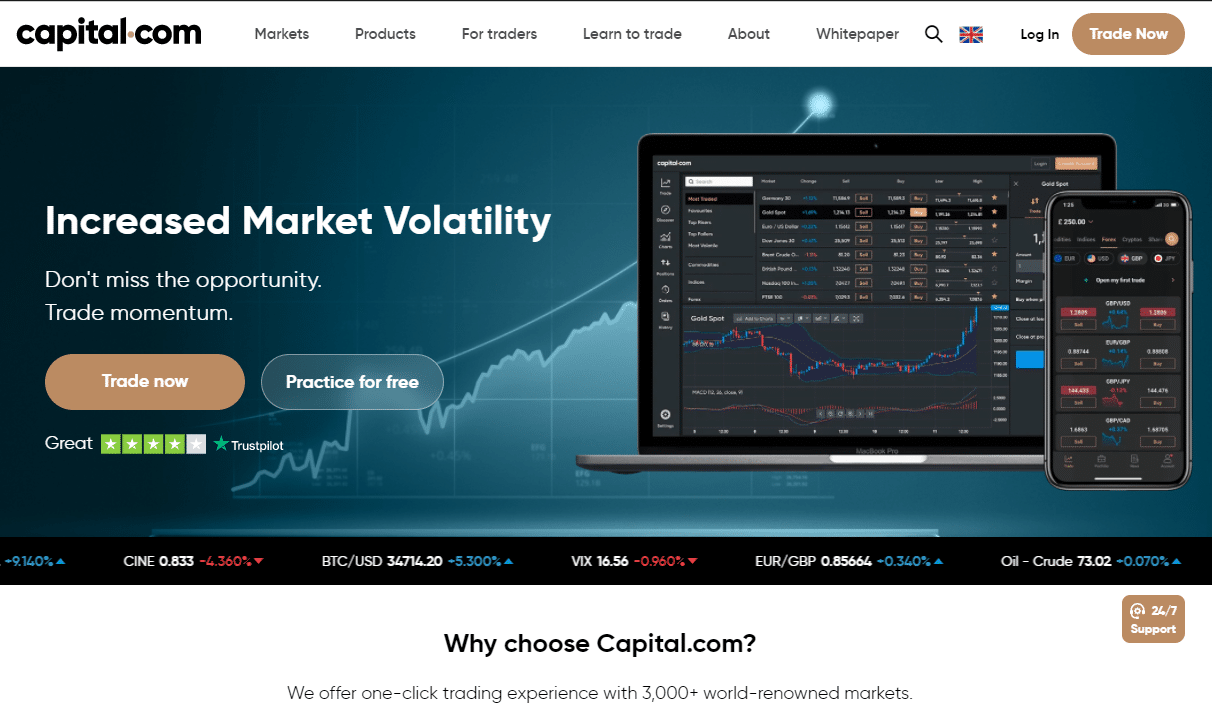 Capital.com is a great option for seasoned investors seeking to use advanced trading tools. Numerous third-party agencies completely regulate and protect the broker, employ cutting-edge technology to improve customer experience, and provide exceptionally competitive spreads.
The platform is simple to use, and the mobile applications are quite functional. Capital.com is a place for medium-hand and veteran traders to benefit the best from the platform's top feature — CFD crypto trading. With more than 30 crypto assets available and leverage up to 20, you can invest in Dogecoin and grow your capital.
Capital.com Fees – Reliable Dogecoin Broker in Australia
Capital.com earns commission through spreads. Spread is the difference between the Buy and Sell prices. As an investor, you pay the spread every time you open a new position.
The spread price changes depending on the instrument. If you want to check the spread for your specific asset, live spread information is available on each financial instrument's mobile and online platforms. For example, on August 4th, 2021, the DOGE to USD CFD spread is 0.0092.
Type of activity
Fees

Deposit

Withdrawal

Real-time Quotes

Opening/Closing trades

Educational material

Dynamic charts and indicators

0% Fee

Crypto trading

The spread varies for each trading pair and instrument.

Overnight charge

The overnight fee is based on the leverage provided, not on the entire value of the DOGE you buy.
Pros
Functional application is suitable for newbies.
Reliable overall rating on Trustpilot.
Responsive customer support system.
Relevant and fresh data on cryptocurrencies, indices, stocks, futures, etc.
Helpful and meaningful educational resources.
Cons
You can only trade CFD Dogecoin.
Not a good choice for beginners.
67% of all retail investor accounts lose money when trading CFDs with this provider.
5. Binance – The Best Exchange Overall To Buy Dogecoin Australia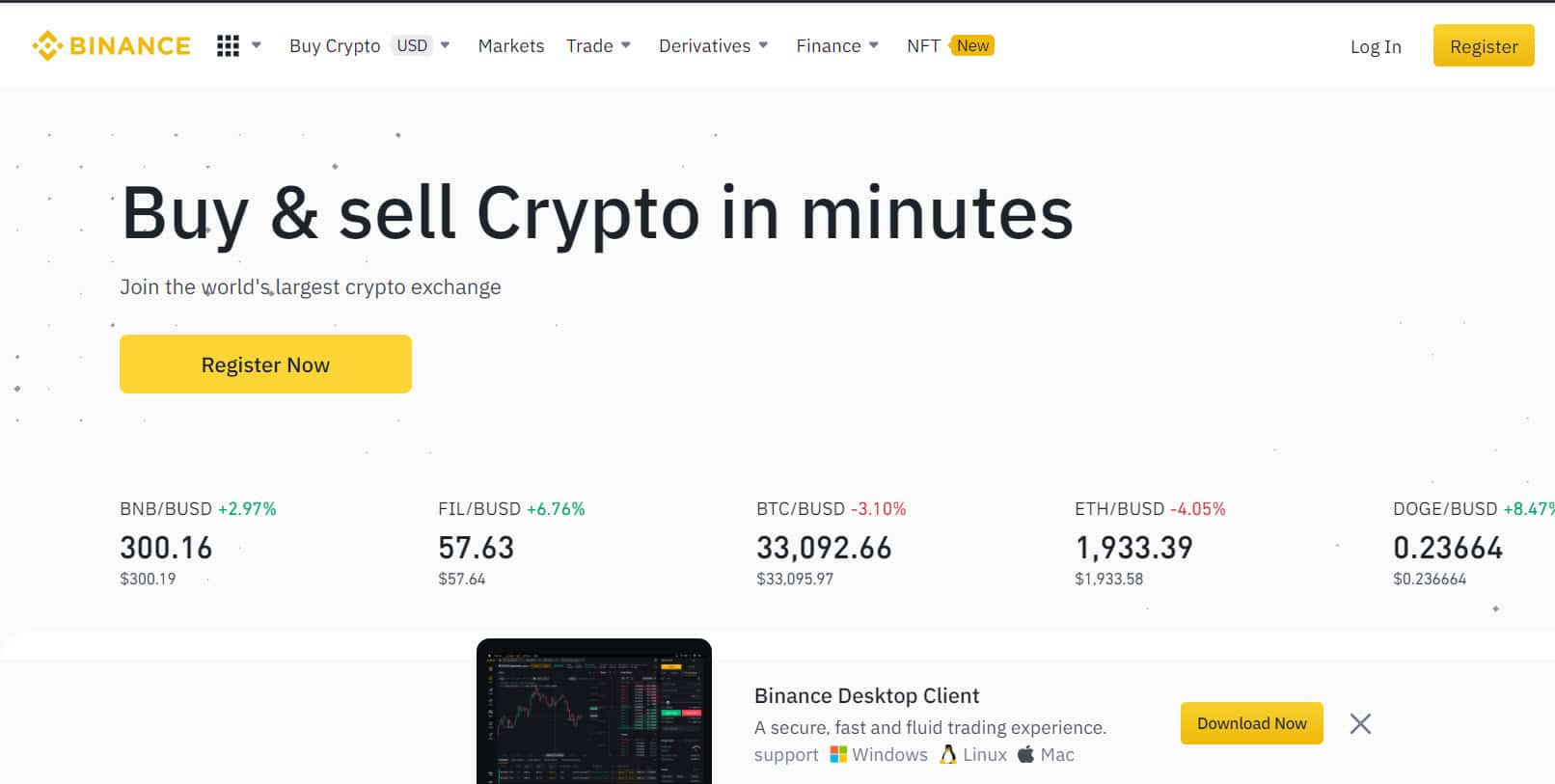 According to Coinmarketcup.com, Binance is the leading exchange in the cryptocurrency market. Because of its cheap commissions (just 0.1 percent for new customers), this exchange is trusted by millions of traders. This is the maximum commission you'll pay. Commissions are much smaller if you invest in Binance tokens.
The website is educational, user-friendly, and it has been translated into 14 languages. The exchange is not limited to a single location but develops and functions globally. You may invest in cryptocurrency, fiat currency, and other assets. The exchanger has been designed to operate efficiently with various devices (Web, Android, iOS, Mobile Web, Windows, macOS).
Binance Fees – Largest Dogecoin Broker 
The general Binance spot trading fee is 0.1%, while Instant Buy/Sell fee is 0.5%. However, you can reduce fees if you hold BNB in your account. 
30d Trade Volume (USD)
Maker / Taker Fees
Maker / Taker Fees

if you hold BNB

< 50,000 USD

0.1000% / 0.1000%

0.0750% / 0.0750%

≥ 50,000 USD

0.0900% / 0.0900%

0.0675% / 0.0675%

≥ 100,000 USD

0.0800% / 0.0900%

0.0600% / 0.0675%

≥ 500,000 USD

0.0700% / 0.0800%

0.0525% / 0.0600%

≥ 1,000,000 USD

0.0500% / 0.0700%

0.0375% / 0.0525%

≥ 5,000,000 USD

0.0400% / 0.0600%

0.0300% / 0.0450%
Pros
Unbeatable champion in terms of trading volume.
The highest Coinmarketcup.com exchange score.
You can trade futures and options.
Boosted margin trading.
Reasonable fees.
Responsive support with a knack for technical details.
Cons
The platform experiences regulation difficulties in some countries.
Pushy BNB policy (token which belongs to Binance).
67% of all retail investor accounts lose money when trading CFDs with this provider.
Buying Dogecoin Safely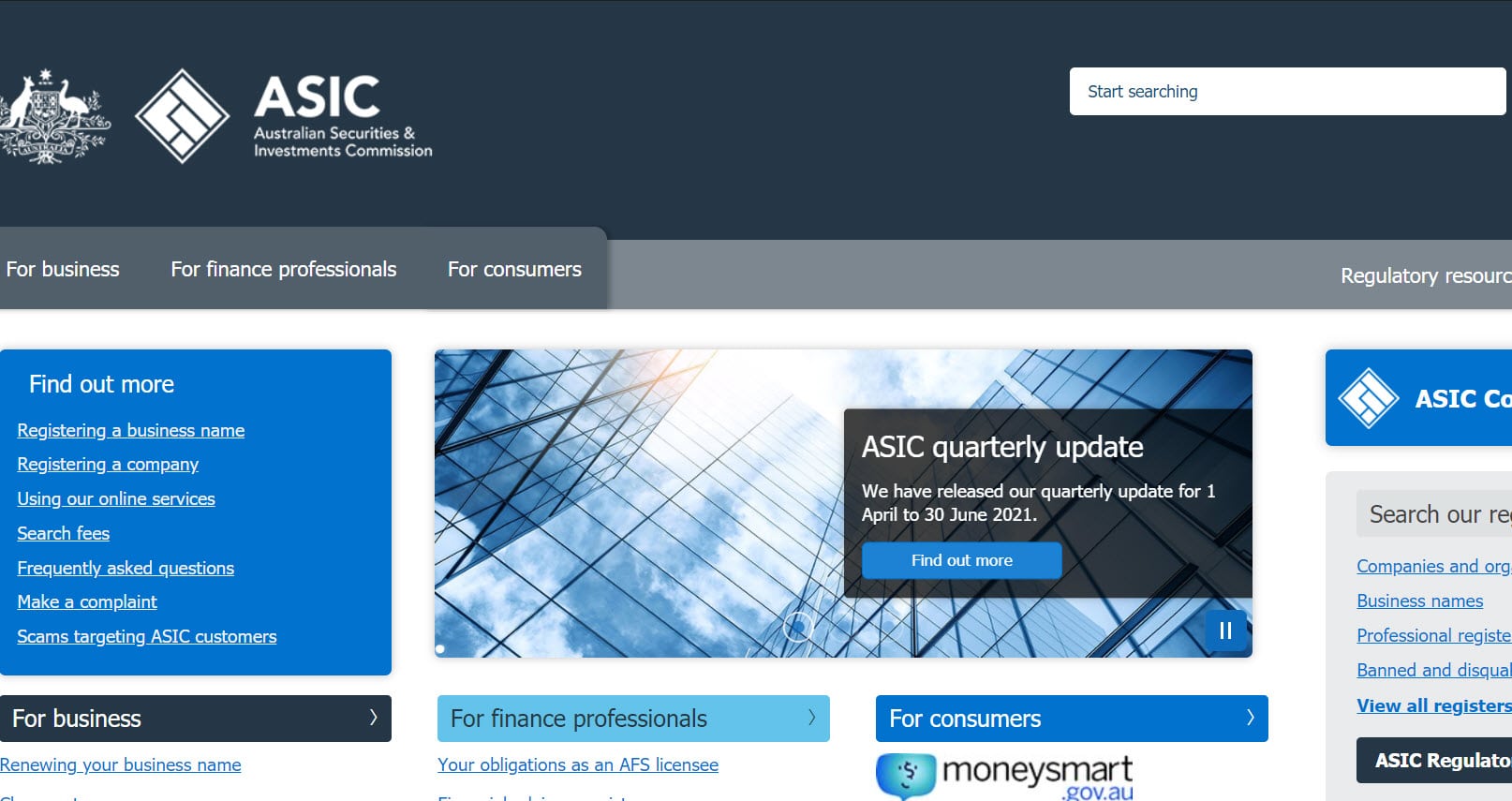 The biggest issue to hold back newbies from investing in Dogecoin is safety. Many investors believe that crypto markets are dangerous and unregulated. Partly, scams raise such a fear: there are just too many loopholes, tricks, etc. To invest safely in Dogecoin and any other asset, you should follow basic safety rules.
First of all, you should ensure that a government agency has accredited your broker for cryptocurrency control. For example, the Australian Securities & Investment Commission (ASIC), Financial Conduct Authority (FCA) from the U.K, or the U.S regulator named Securities and Exchange Commission (SEC).
The governmental structure does not hand out licenses to the right and the left, especially for cryptocurrency brokerage services. The regulator is responsible for the initial registration of all service providers in the crypto-asset market (e.g., wallets, exchanges, brokers, and so on), as well as keeping their registry and developing market policy.
So, by using an ASIC broker to buy Dogecoin in Australia, you will benefit from the following safety nets:
You need to give certain personal information when you initially create an account with the broker. The procedure must then be confirmed by uploading a copy of your passport or driver's license. This eventually deters criminality since no one can purchase or trade Dogecoin without providing personal information.

Any regulated broker has to make sure that your money is kept in separate bank accounts. The rule implies that no broker can use your money to support its day-to-day activities.

The site must explicitly show the risks associated with purchasing Dogecoin. 
An additional benefit of sticking with regulated brokers is that you will be able to buy Dogecoin with a standard payment method – like a debit or credit card.
Buy now
CFDs are complex instruments and carry a high risk of losing money quickly through leverage. 75% of retail investor accounts lose money when trading CFDs from this provider.
Buy now
CFDs are complex instruments that have a high risk of losing money quickly due to leverage. 72.6% of retail investor accounts lose money trading CFDs with this provider.
Buy now
CFDs are complex instruments and carry a high risk of possible rapid loss of capital due to their leverage. 71% of retail investor accounts lose capital when trading CFDs with this provider. You should consider whether you understand how CFDs work and whether you can afford to take high risk in losing your capital.
| | | | |
| --- | --- | --- | --- |
| N/A | Yes | CBI and MiFID in Europe | |
| | | | |
| --- | --- | --- | --- |
| N/A | Yes | 1:2 for cryptocurrencies | |
| | | | |
| --- | --- | --- | --- |
| $49288.73 | $49333.08 | $49456.29 | |
What is the Price of Dogecoin?
Many cryptocurrencies are priced in U.S. dollars, and Dogecoin is not an exception: this is similar to key commodities such as gold, silver, and so forth. Some platforms, however, provide Dogecoin pairings against other currencies such as GBP or AUD.
The table below shows Dogecoin's price history.
| | | | | |
| --- | --- | --- | --- | --- |
| Date | Open | High | Low | Close |
| Aug 04, 2021 | $0.19667 | $0.20067 | $0.19483 | $0.20067 |
| Aug 01, 2021 | $0.20775 | $0.21761 | $0.19375 | $0.19597 |
| Jul 01, 2021 | $0.25383 | $0.26009 | $0.16073 | $0.20831 |
| Jun 01, 2021 | $0.32574 | $0.44459 | $0.16465 | $0.25422 |
| May 01, 2021 | $0.33756 | $0.73757 | $0.21827 | $0.32581 |
| Apr 01, 2021 | $0.05366 | $0.43770 | $0.05364 | $0.33756 |
| Mar 01, 2021 | $0.04807 | $0.06305 | $0.04788 | $0.05366 |
| Feb 01, 2021 | $0.03705 | $0.08495 | $0.02920 | $0.04805 |
| Jan 01, 2021 | $0.00468 | $0.07797 | $0.00462 | $0.03720 |
| Dec 01, 2020 | $0.00355 | $0.00541 | $0.00301 | $0.00468 |
| Nov 01, 2020 | $0.00258 | $0.00426 | $0.00245 | $0.00355 |
| Oct 01, 2020 | $0.00264 | $0.00289 | $0.00252 | $0.00258 |
| Sep 01, 2020 | $0.00322 | $0.00328 | $0.00256 | $0.00264 |
You don't have to buy a whole coin or a certain number of coins, such as a hundred or two. You can buy a fixed amount of coins instead. Let's say you have $250 to invest this month; you may buy Dogecoin on eToro for that amount or any amount above $25. 
How to Buy Dogecoin with Paypal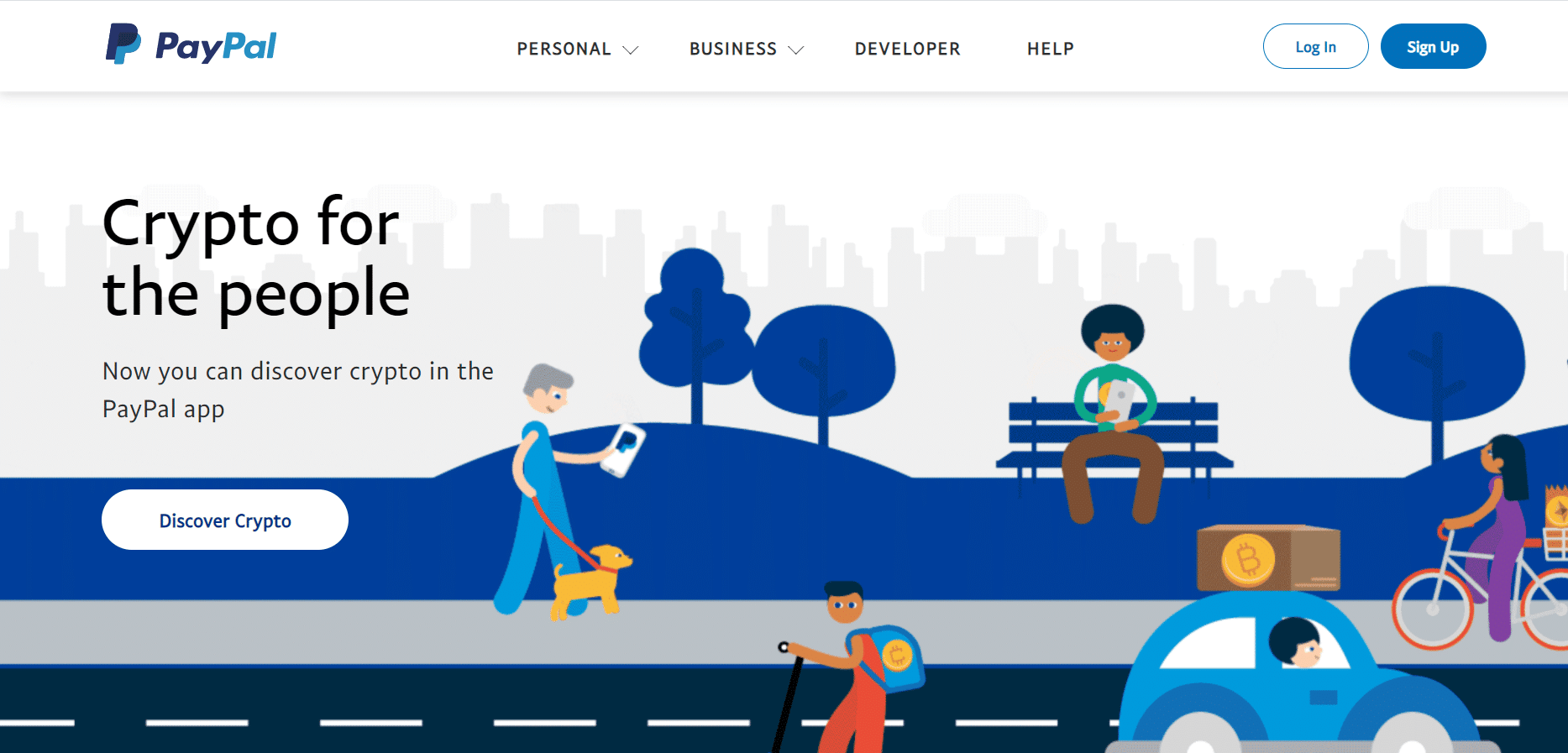 Most Australian investors believe that using a debit or credit card is the ultimate way to purchase Dogecoin. Some people also use a bank transfer. However, if you want to buy Dogecoin with Paypal, you are free to do so.
First, make sure your broker accepts e-wallets like eToro. The platform allows you to buy Dogecoin with Paypal, Skrill, and Neteller. You still get a commission-free Dogecoin purchase, and the minimum investment is only $25.
The Dogecoin coins will remain at eToro once you make a Paypal payment. When you're ready to sell your DOGE investment, you'll be able to withdraw your cash balance back to Paypal. Finally, it's just a matter of transferring your Paypal amount back to your Australian bank account, which is generally rapid.
How to Buy Dogecoin in Australia – eToro Guide
Buying Dogecoin in 2021 is easy and only takes four basic steps. If you want to invest in Dogecoin, follow our four-step instructions.
Step 1: Sign Up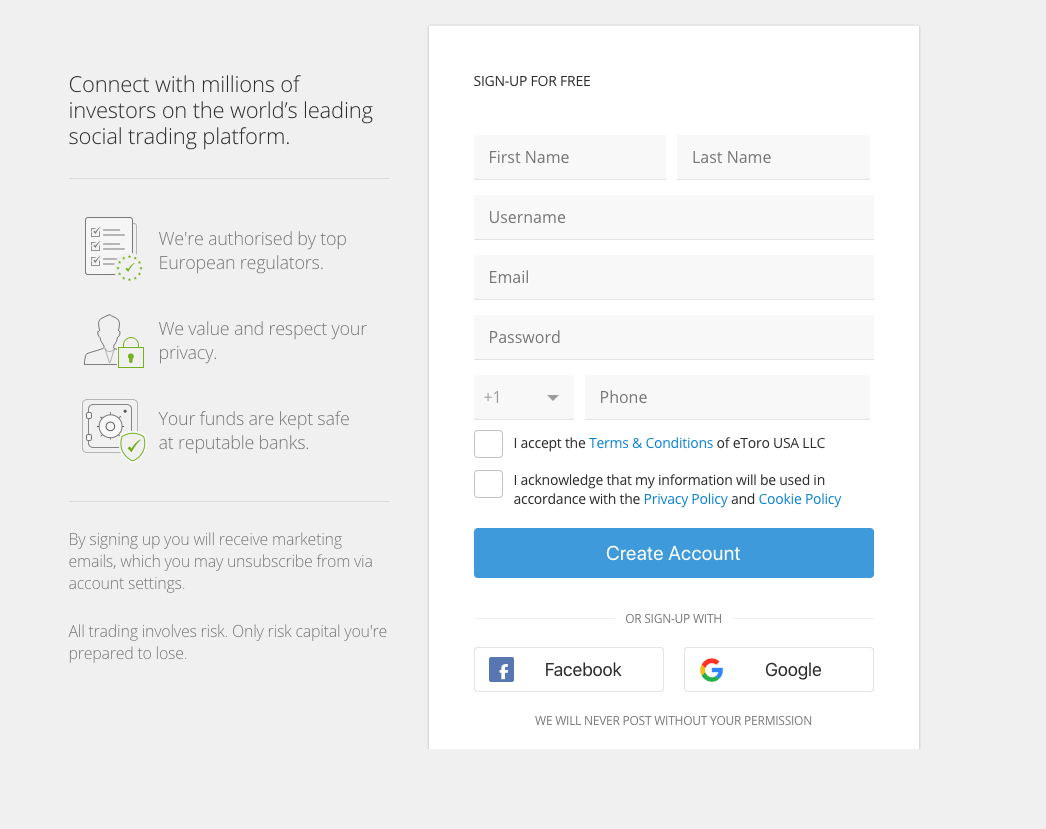 To get started with investing in Dogecoin, you need a minimum deposit of just $25. But, first, let's take a look at the account opening process.
Buy Dogecoin with 0% Commission Now >
Fill the form to continue. You have to verify your identity if you want to invest big. However, you can skip this step and verify your account at any time.
Step 2: Verify Your Account & Upload Your ID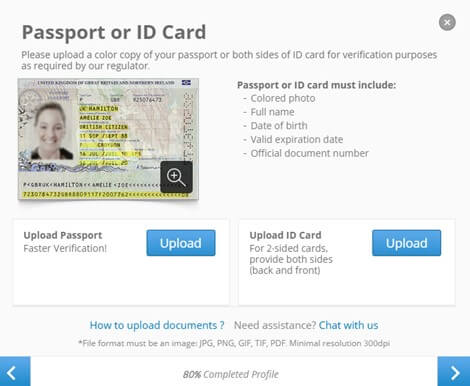 You need your I.D. and proof of address to verify your account: any official document works as proof: recent utility bill, bank statement, driving license, receipt, etc. You can skip uploading and scan documents whenever you feel comfortable.
Step 3: Deposit Funds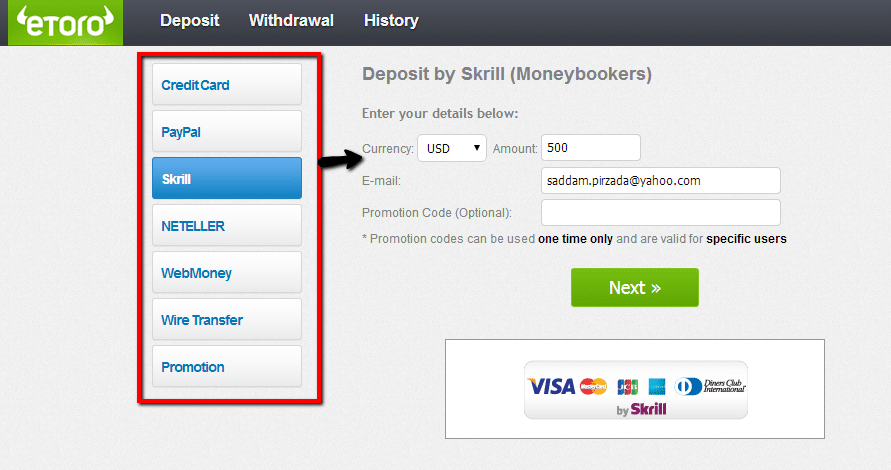 Funding your trading account is an effortless process. You may deposit dollars into your account using a variety of methods. Select the form of payment that is most convenient for you and complete the steps outlined below:
Enter your eToro account.

Click on the 'Deposit to account' button.

Enter the amount you want to invest. (min $25)

Select any method you want to fund the account.
Step 4: Search for Dogecoin & Buy 

Now you can use the search box to buy Dogecoin. Type Dogecoin or DOGE into the search box and click on the 'TRADE' button.
Once the order form opens, it's high time to enter your stake. Ensure it's higher than $25 U.S. dollars, as the minimum amount to invest in DOGE is $25.
At this stage, you can see how many coins you get, overall equity, and exposure. In our case, you get 6,409 Dogecoins for $1,310 invested.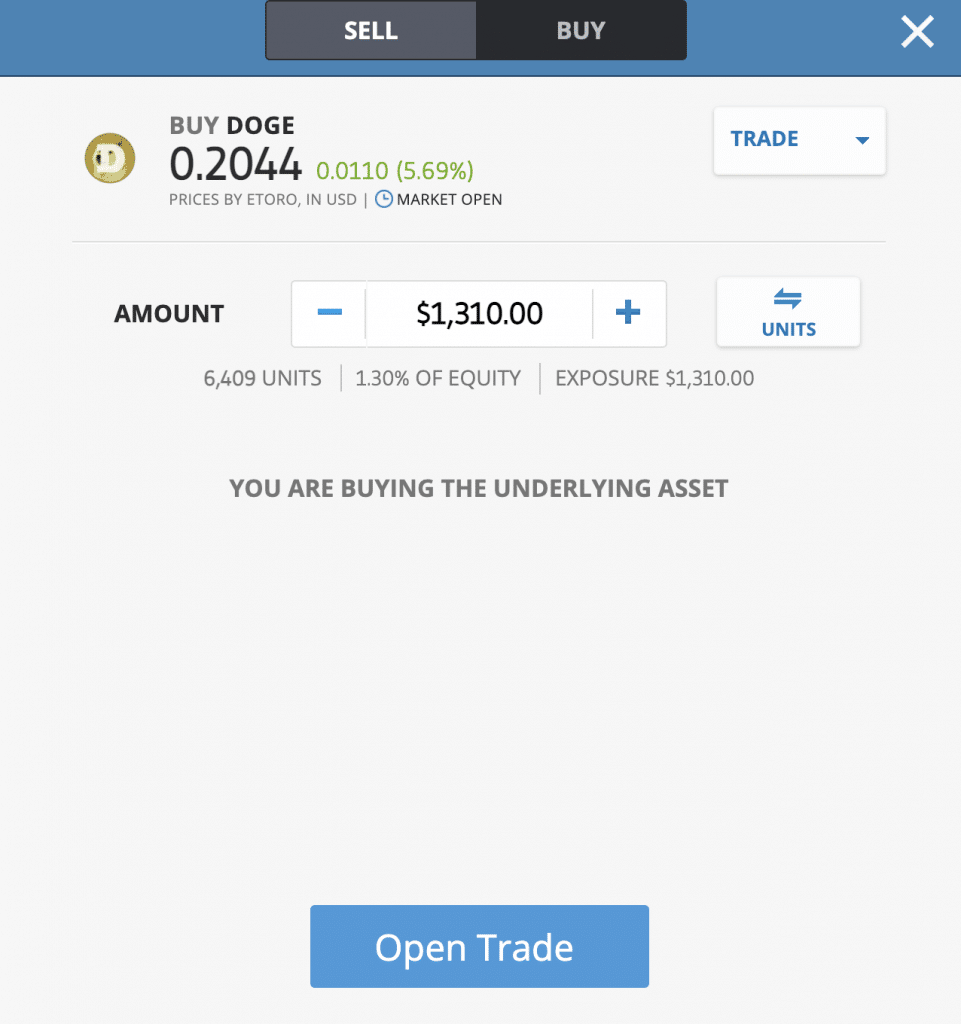 You can see both the 'Set Order' or 'Open trade' buttons depending on the market's condition. You'll see the ' Open Trade' button if you enter the market during standard market hours. If the market is closed, you'll see the 'Set Order' button. 
Dogecoin Price Analysis: Should I Buy Dogecoin?
Dogecoin was a parody cryptocurrency that traded on the fringes for less than a cent over the years. However, by spring 2021, the Shiba Inu-themed coin had gained its footing – and a spot on major cryptocurrency trading platforms. Let's consider the main risks on top of the advantages we already covered.
Risks of Buying Dogecoin in Australia
Dogecoin is a highly volatile currency that many believe is a bubble. The asset can behave like a frantic run higher or plummet more than 70% — not all traders and investors enjoy such a high-stakes game, so let's look at what other risks may be coupled with buying Dogecoin.
Lack Of Real-world Utility
Any cryptocurrency must have real-world use to be successful in the long run.
Currently, Bitcoin is the most frequently accepted cryptocurrency among retailers, with just a few sellers accepting Dogecoin as payment. Many companies are still hesitant to take cryptocurrencies in general, and those that do are more likely to accept Bitcoin than Dogecoin. 
Weak Сompetitive Advantage
Dogecoin requires a competitive edge if it's to become generally recognized as a method of payment. However, there isn't much that distinguishes Dogecoin from its competitors.
Because Bitcoin is one of the earliest cryptocurrencies, it has the highest brand awareness and first-mover advantage. Thus, retailers are more inclined to accept it. Ethereum also has an edge in that a diverse range of projects uses its blockchain technology. Non-fungible tokens (NFTs), for example, and the decentralized finance (DeFi) movement both leverage the Ethereum network. Ether, Ethereum's native token, is also the second most popular cryptocurrency after Bitcoin.
On the other hand, Dogecoin doesn't have anything going for it other than its fan base. While some proponents highlight Dogecoin's cheap transaction costs, other cryptocurrencies have lower fees than Dogecoin. Dogecoin may struggle to survive in the long run due to its weak competitive advantage.
Unlimited Issue
Dogecoin has a value limit because the coin has a negative factor in unlimited issuance, explained the CEO of Cryptorg. According to him, new digital coins continue to be "printed," and this process cannot be stopped because there is no such mechanism in the source code of altcoin. "What happens to an asset that is printed in unlimited quantities? That's right; it starts to fall in value," the expert noted.
Right now, Elon Musk and his supporters may use their wealth and influence to drive up the price of Dogecoin, but Podolyan believes that these changes will soon dry up. He claims that a hopeful future for cryptocurrency is only conceivable if the code of the digital coin is altered to limit its supply. Otherwise, according to the analyst, Elon Musk will ultimately forget about Dogecoin and choose another coin to speculate on.
Crypto Whales
According to a study of cryptocurrency risk management company TRM Labs, 65% of all Dogecoin is held in 98 wallets. That's nearly 350 million USD per wallet on average: the largest has 28% of all coins (15 billion USD), and five wallets control 40% (21 billion USD) of the total turnover volume. The biggest players can hold onto their coins until they decide there are enough buyers in the market to make them billionaires overnight.
"The cheeky trick is to hold on to Dogecoin until the market grows enough and then dump all the coins by cashing in, and you'll be billionaires in no time," Akand Sitra says. "The Dogecoin bubble will easily burst by the end of this year," the expert rounds off.
Robinhood & DOGE Rumors
The digital wallet, which holds nearly a third of all coins, was created in June 2018. The timing coincides with the time Robinhood added Dogecoin to its line of available tools. This information is confirmed by Elliptic, a service that tracks blockchain transactions, and by users on the Reddit Dogecoin forum who are researching coin movements and calculating wallet owners.
"This address almost certainly belongs to Robinhood," said Tom Robinson, chief researcher and co-founder of Elliptic. "The timing of its creation and the creation of the addresses from which it received funds coincides with the Dogecoin listing on Robinhood."
Elon Musk, a big Dogecoin enthusiast and lover, expressed some suspicion about the Dogecoin and Robinhood connection. In addition, he supported those demanding that the head of the company, Vlad Tenev, explain the broker's previous decisions to restrict trading in GameStop shares and Dogecoin tokens during the January rally. Robinhood has refused to own the largest Dogecoin wallet.
One way or another, whales have a significant impact on the value of the coin. You should consider this fact if you want to invest in Dogecoin.
Dogecoin Price Prediction & Quick Analysis
After traders lifted the price of DOGE to $0.10 for the first time in eight years, Dogecoin became the most publicized cryptocurrency. But the positive rise didn't stop there, as DOGE soared to an even more astounding $0.30 — a 130 percent increase in less than a day. Dogecoin reached its pinnacle in May 2021, but the coin's popularity has waned in the ensuing months.
Despite the weak interest, Michael Kamerman, CEO of Scandinavian-based Fintech Skilling, told Express.co.uk that a new interest in Dogecoin could be a tempting proposition for investors. According to the expert, volatility will decline in the coming years. As cryptocurrencies attract new traders and investors, Mr. Kamerman believes volume and liquidity will help smooth out price movements.
However, before you even think about investing in Dogecoin, you must remember that cryptocurrencies are volatile and risky investments.
The official advice of The Financial Conduct Authority (FCA) is that cryptocurrencies are high-risk speculative investments. Earlier this year, the FCA stated, "If you invest in crypto assets, you should be ready to lose all your money." As with any other investment opportunity, you should never invest more money than you are willing to lose.
Short Term Dogecoin Prediction: 2021-2022
Month
Open
Low-High
Close
Mo,%
Total,%
2021
Aug

$0.21

$0.18-$0.24

$0.20

-4.8%

-4.8%

Sep

$0.20

$0.16-$0.21

$0.20

0.0%

-4.8%

Oct

$0.20

$0.16-$0.20

$0.17

-15.0%

-19.0%

Nov

$0.17

$0.13-$0.17

$0.14

-17.6%

-33.3%

Dec

$0.14

$0.12-$0.14

$0.13

-7.1%

-38.1%

2022
Jan

$0.13

$0.13-$0.16

$0.15

15.4%

-28.6%

Feb

$0.15

$0.15-$0.17

$0.16

6.7%

-23.8%

Mar

$0.16

$0.16-$0.20

$0.19

18.8%

-9.5%

Apr

$0.19

$0.19-$0.24

$0.22

15.8%

4.8%

May

$0.22

$0.22-$0.28

$0.26

18.2%

23.8%

Jun

$0.26

$0.26-$0.32

$0.30

15.4%

42.9%

Jul

$0.30

$0.26-$0.30

$0.28

-6.7%

33.3%

Aug

$0.28

$0.27-$0.31

$0.29

3.6%

38.1%

Sep

$0.29

$0.29-$0.36

$0.34

17.2%

61.9%

Oct

$0.34

$0.31-$0.35

$0.33

-2.9%

57.1%

Nov

$0.33

$0.33-$0.39

$0.36

9.1%

71.4%

Dec

$0.36

$0.36-$0.45

$0.42

16.7%

100%
*According to LongForecast.com
Long Term Dogecoin Prediction: 2023-2033
| | | | |
| --- | --- | --- | --- |
| Year | Mid-Year | Year-End | Tod/End,% |
| 2023 | $0.64 | $0.76 | +282% |
| 2024 | $0.73 | $0.82 | +312% |
| 2025 | $0.91 | $0.98 | +393% |
| 2026 | $1.07 | $0.97 | +388% |
| 2027 | $1.01 | $1.08 | +443% |
| 2028 | $1.15 | $1.22 | +513% |
| 2029 | $1.28 | $1.35 | +579% |
| 2030 | $1.15 | $1.18 | +493% |
| 2031 | $1.23 | $1.28 | +544% |
| 2032 | $1.33 | $1.38 | +594% |
| 2033 | $1.43 | $1.48 | +644% |
*According to Coinpriceforecast.com
Selling Dogecoin: A Quick Overview
When it comes to cashing out your Dogecoin, the procedure will differ on how you purchased it and where you keep it.
For example, if you purchased Dogecoin using eToro, the procedure would be as follows:
You buy $2500 worth of Dogecoin at eToro with an Australian credit card.

The exchange stores your Dogecoin safely.

You sell the Dogecoin whenever you want, for example, when it's worth $5,000.

The $5,000 is added to your eToro cash balance.

Now you can transfer all the funds to your credit card.
Conclusion – Buy Dogecoin AU
While opinions on the fairness of Dogecoin's pricing vary, many predict that the coin will enter a new round of development. A short study of retail investors reveals that they are enthusiastic about the meme coin.
If you are willing to take risks associated with the DOGE and consider those temporary drawdowns or freezing your assets as possible, you can invest in Dogecoin. On the other hand, if you want to invest in a reliable and long-term asset, you may put a small percentage of your money in Dogecoin and the rest in a crypto ETF or a prominent cryptocurrency like Bitcoin or Ethereum.
eToro.com – Best Platform to Buy Dogecoin in Australia
FAQs
Is Dogecoin A Good Investment?
Is Dogecoin Safe To Invest In?