Stoic Review 2022: Is it Legit, or a Scam?
Various modern solutions exploit artificial intelligence (AI) and machine learning (ML) to their advantage, thanks to simple access to these technologies. Cryptocurrency trading bots, for example, are bringing new and innovative solutions to the digital asset market.
Stoic provides a similar type of cutting-edge technology-based solution. However, Stoic adds the value of expert analyst assistance to its services. This allows you to take a hedge fund strategy to crypto trading without worrying about setting up the system on your own.
We will look at a summary of what Stoic, the cryptocurrency bot, is all about; its features, its legitimacy, and how it helps users benefit from trading.
Stoic App at a Glance
| | |
| --- | --- |
| Type | Automated Robot |
| Minimum Deposit | From $1000 |
| Withdrawal Duration | 24 Hours |
| Win Rate | Not specified |
| Mobile App | Yes |
| Supported Cryptocurrencies | BTC, ETH, BCH, LTE |
Stoic Review: What is Stoic?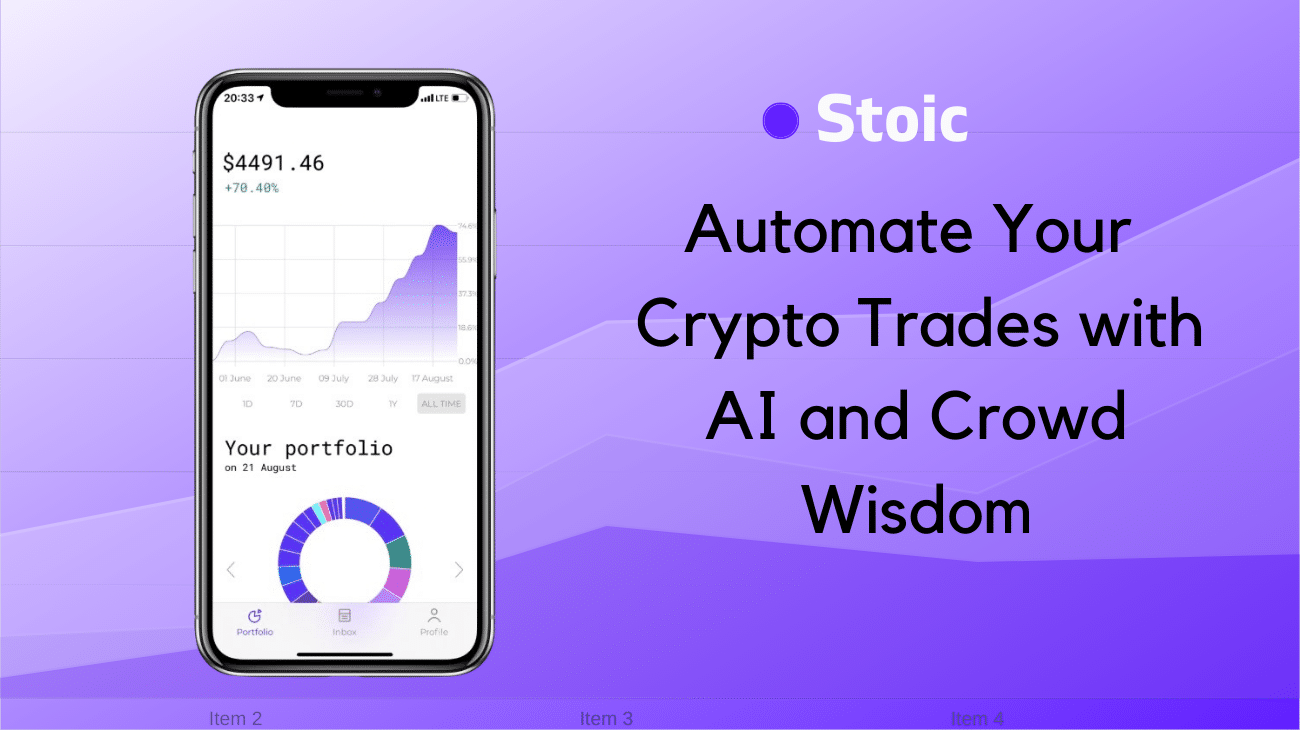 Stoic is a cryptocurrency trading bot that allows you to automate the management of your digital asset portfolio. Through its mobile app, Stoic will enable you to conduct rapid trades across various markets if specific circumstances are satisfied. Furthermore, Stoic uses a pre-selected portfolio of top 30 cryptocurrencies to automatically modify their ratio inside your cryptocurrency investment, unlike other crypto bots that require you to monitor individual assets and transactions. This means you won't have to go through picking trading methods for each coin you want to hold in your digital wallet. Instead, you invest in a pre-determined cryptocurrency portfolio and let Stoic handle all the purchasing and selling of linked assets for maximum profit. The platform employs a long-index approach for the coin in question and rebalances them daily.
Stoic: Legit or a Scam?
Stoic's automated trading algorithm claims to ensure great returns for its users. The fintech startup founded in 2015 combines machine learning and collective intelligence technology to create predictive analytics. This is also the foundation of Stoic's operation and its streamlined approach to automated bitcoin trading.
However, stoic has no track record as a trading bot. There is no evidence of any trading results that have been validated. Furthermore, the platform does not provide proof of significant returns, despite producing considerable profits in the previous year. It is impossible to trust the crypto robot without trading stats. While features such as 24/7 monitoring and secure trading make the robot appear efficient, we recommend that customers only trade with money they can afford to lose.
Stoic Features
Performance
When it comes to the Stoic trading bot's performance, you'll be surprised at how basic its functionality is! There are no hassles or delays, and you can even get results right away.
Furthermore, Stoic does all of the monitoring and management, which is convenient and time-saving. Again, the Stoic app will be in charge of your daily cryptos.
Ease of use
Stoic was created to function as a simple bitcoin portfolio management tool. As a result, it fully meets this expectation and eliminates any common issues with traditional bitcoin trading bots.
Security
To keep your funds safe, Stoic employs industry-standard security methods. This includes connecting to Binance via an application programming interface (API) key. You won't have to disclose your Binance account login or password with Stoic due to this. Stoic also proposes that you switch off the withdrawal option, which allows you to transfer funds from Binance to another exchange account, and only asks for trading permission. As a result, you may rest assured that the cryptocurrency money in your allocated account is only utilized for your trading procedures and that no unauthorized third parties are withdrawing them.
Customer support
Stoic's customer service includes live chat, a comprehensive FAQ area, and other educational blogs explaining the platform's essential features. This allows you several options for resolving typical difficulties if and when they arise, with the live chat tool helping Stoic stand out in terms of quick customer support.
Fees
Using Stoic, you pay a 5% annual management charge. This cost is based on the total amount you've spent on the product. Stoic's services are free of charge except for a 5% annual management fee. Even if your portfolio shows favorable trends or profits, the platform does not raise its price or introduce extra expenses like performance fees. Stoic, unlike many other automatic cryptocurrency trading bots, does not require a monthly subscription fee.
Client Testimonials
Due to the recent release of the trading platform, only a few client testimonials are found on the official site. The reviews show that the crypto robot is performing well as one user refers to the reduced risk in trading crypto due to the bot.
How to Create a Stoic Account
Step 1: Registration
Getting an account on Stoic is easy. To register, go to the official platform web application or download the mobile app and fill the registration form. Users are required to provide their emails and use a strong password. After the form has been submitted, a verification email is sent to the user, which helps verify the account, and users can log in to their account to start using the service.
Step 2: Deposit Funds
There is no deposit fee to be paid as the platform connects to the Binance exchange. However, for trading to occur, users still have to deposit money to their Binance wallet for the bot to trade with. To use this app, a user has to deposit at least $1000 for trading. Stoic also charges users monthly for using their services. The app charges a 5% annual management fee. Furthermore, the platform doesn't increase its fee or levies additional charges such as performance fees.
Step 3: Demo Trading
Stoic provides on its mobile app a demo feature for users to test out strategies and trades before implementing them to live to trade. The demo exchange allows you all the tests you want to simulate real-life trading without losing any money. The demo exchange on Stoic uses Binance as the price information source. The results here are shown in real-time, and the strategies gotten can be applied to actual trading and expected to make a return.
Step 4: Live Trading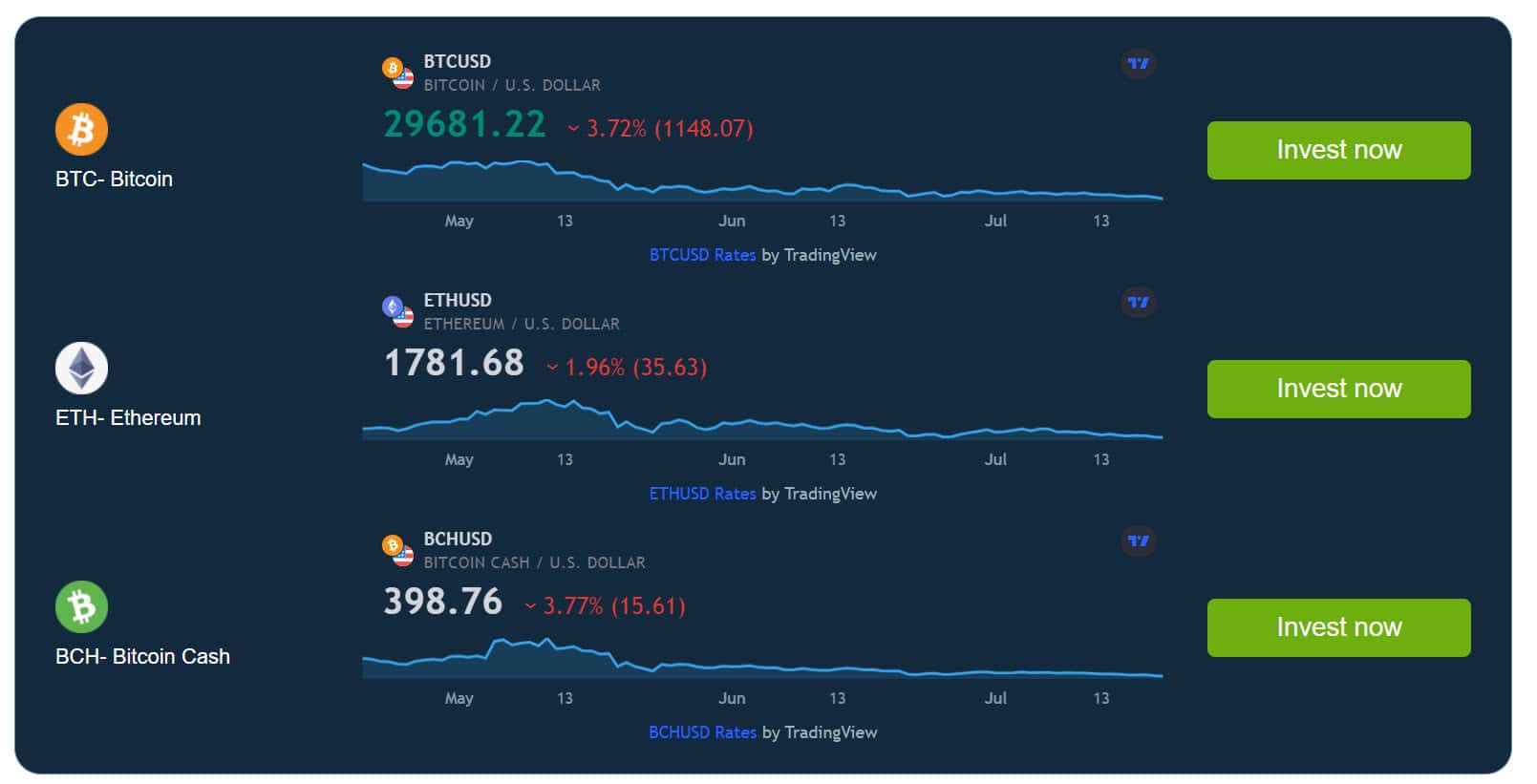 After installing the application and funding your Binance account, create your Binance API with the 'Enable Trading' option and scan the QR code. Your account will automatically connect with the Stoic. After that, the strategy picked on the app starts to run in about 24 hours. Unlike other crypto trading bots, there are no complicated settings or strategies required to get started.
Stoic Features – Why Choose This Bitcoin Robot?
24/7 Monitoring
The cryptocurrency software allows users to manage their portfolios and withdraw funds at any time. There are no complicated procedures to follow to withdraw your funds. If you want to cash out your winnings or change your mind about the investment, the app allows you to do so quickly and easily with no lockups. You can get round-the-clock notifications on important crypto news events in addition to full-time access, allowing you to manage your portfolio effectively.
Market updates to keep you informed
Every Monday, Stoic sends you an easy-to-read update that explains the most important crypto developments in simple English. You'll be able to understand the market without having to keep up with the news 24 hours a day, while the crypto trading bot takes care of the heavy lifting of managing your portfolio.
Mobile app
Stoic, the automatic crypto trading app, allows you to monitor your profile using the mobile app, which is accessible on iOS, Android, and the web – which can be downloaded for free and can be used to check out the demo account or begin trading right now. Furthermore, you can withdraw funds from your Binance account at any time if you wish to cash out your profits.
Hybrid intelligence
Stoic software, developed by a hedge fund team, allows users to rebalance top crypto assets using quantitative research and data from 170,000 analysts. Hybrid intelligence – is a method of integrating prediction by a large decentralized group of individuals with artificial intelligence, or machine learning, to be more precise.
| | |
| --- | --- |
| Pros | Cons |
|  No funds lockup |  Only works with Binance. |
|  Entirely automated |  Requires a minimum investment of 1000 Tether to get started. |
|  Low fees. Just 5% a year, zero fee on profits |  No success rate reported |
|  Markets updates to keep you informed | |
|  Hybrid intelligence | |
|  Requires no knowledge to start | |
|  Mobile app available | |
Which countries is Stoic in?
United States: Stoic also offers its services to investors from the United States, providing them with a platform to trade and manage their crypto portfolios.
 United Kingdom: Stoic services are accessible for UK traders, and you must open an account to access these services. Just follow the process of our account creation above to start.
Canada: Traders from Canada may also have access to the services of this trading bot. The platform provides easy access to app functionality.
How Much Money Can I Make Using Stoic?
Although Stoic trades for users automatically on the Binance exchange and does not require many settings, users should also understand that Stoic's Strategy does not guarantee profits. It does, however, its best to assist users in getting the most out of the rising crypto market.
When Should I Use a Bitcoin Robot?
Obtaining precise information
The cryptocurrency market is highly volatile, requiring traders to be extremely precise with their techniques. Traders must enter and exit the market at the appropriate times. Therefore these bots perform all of the necessary analysis and enter or exit trades at the correct times.
Timing
Because of the volatile nature of the market, timing is essential when trading Bitcoin. It is necessary to consider this because trading with better timing may result in greater accuracy in your trade. Every trade has the potential to increase your overall profit significantly. Finding the cryptocurrency market and determining when to enter the market, on the other hand, can be time-consuming tasks. Using bitcoin bots is advantageous in this case. Trading bots are automated programs that can watch and analyze the market on your behalf before completing transactions on your behalf at a convenient time if you have a time-consuming task to finish.
Is Stoic Right for Me?
Stoic uses Hybrid intelligence to analyze market insights and data and send updates of the current happenings in the crypto world, so users don't have to do much research. So yes, Stoic is right for you to trade, especially if you want to trade with ease.
Worthy Tips for Beginners to Make Positive Returns Using Bitcoin Robots
Learn about Crypto Trading
It would be best if you kept in mind that mastering the foundations of trading will take time and effort on your part. To get started and comprehend what you are doing, you will need to master some essential terms, even if you opt to trade utilizing bitcoin robots as your platform. You won't have any difficulty getting started because, fortunately, most bitcoin robots supply you with the vast majority of the information you need to get started.
Learn about cryptocurrency assets you want to trade
The ability to have a deeper understanding of your preferred asset allows you to develop superior trading strategies based on how the asset's performance has changed over a given period. On the contrary, having insufficient information about the item you are trading might expose you to more significant trading risks, increasing the likelihood that your investment will be a victim of a loss.
Only put money into investments that you can afford to lose
When starting as a trader, it's customary for new traders to make significant initial deposits to reap larger returns later. Increasing your investment quantities can result in greater earnings, but raising your investment amounts might also raise your risk of losing your investment money. Beginners must make every effort to be as safe as possible while learning the foundations of trading, which is why they should start with lesser quantities of money and progressively raise their investment over time as they gain more experience.
Be Patient
However, even though the cryptocurrency market is becoming more competitive with each passing day, this does not suggest that you enter into transactions as soon as possible. Before you begin trading, take the time to think about your options, goals, and risks. This is the secret to achieving financial success in trading. According to research, many people tend to make financial decisions in a hurry, and it is in this area, they make the most of their financial mistakes.
Withdraw profits
After every profitable trade, make sure to make a profit and deposit it into your account. This will assist you in distinguishing between your invested capital and the profit you have made so far.
Trade Consistently
Trade at any time of day or night because the trading platform is always available online. Nothing is preventing you from making transactions daily. Nothing more than spending at least 20 minutes a day on the forum is required.
Why is Bitcoin Robots Profitable?
Speed and Efficiency
Bitcoin trading bots are automated programs that perform trades more quickly than humans. Even the most skilled and experienced traders cannot outperform Bitcoin trading bots. Provided you code your Bitcoin trading bot appropriately, it will continuously execute deals in a timely and efficient manner. And speed is critical in the Bitcoin trading process, as it is in most other financial transactions. As a result, Bitcoin trading bots can assist you in making more money from your activity by increasing your efficiency.
Emotionless Trading
When it comes to Bitcoin trading, emotions can lead to costly mistakes. Regrettably, some traders rely on their feelings to decide whether to buy or sell Bitcoin. As a result, there will be losses. The use of Bitcoin trading bots reduces emotional needs because these technologies are based on market data. Trading problems arising from emotions such as greed and fear of profit failure are eliminated when using a trading bot because it is emotion-free.
Effective
The effectiveness of bitcoin trading bots is substantially superior to traditional trading methods because they accomplish trades considerably faster than people can. Using a trading indicator to assist you in placing market orders on the crypto market with a trading bot is an idea you may want to examine. Using a trading indicator to assist you in putting market orders on the crypto market with a trading bot is an idea you may want to explore.
Possible Risks when Trading with Stoic
Stoic is a new application for trading and, as such, doesn't have a win or success rate, which means that users can lose a lot of money from trading as no profit is guaranteed. Also, the market is highly volatile, and the Stoic strategy is to work with the volatility to make a profit for users. However, in crypto, price volatility is unavoidable and Stoic strategy is no exception.
Does Stoic Have an App?
Yes, Stoic was released as a mobile app in early 2020. The app, available for iOS and Android, can be used on any modern mobile device and provides users with access to automated trading algorithms via a portfolio mechanism.
Has Stoic Been Featured on the Media or Endorsed by a Celebrity?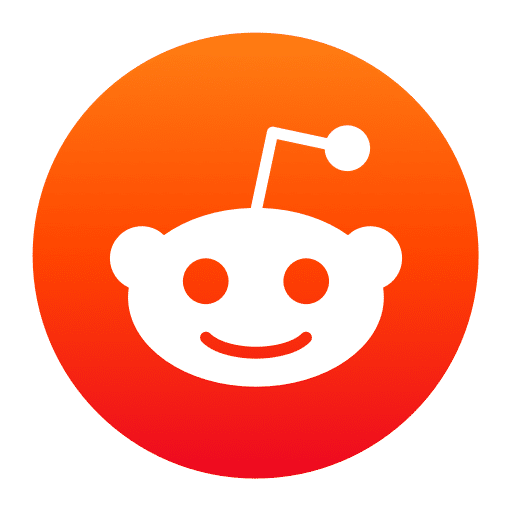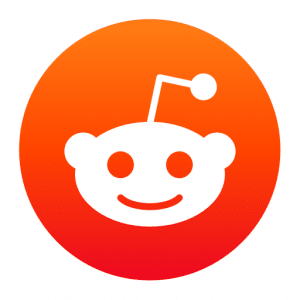 Stoic Reddit
There has been a report on Reddit that Stoic has been featured on multiple tv shows and used by celebrities. After research, we discovered no direct proof that Stoic has been linked to any television show or star. The company has not made any of such information public yet.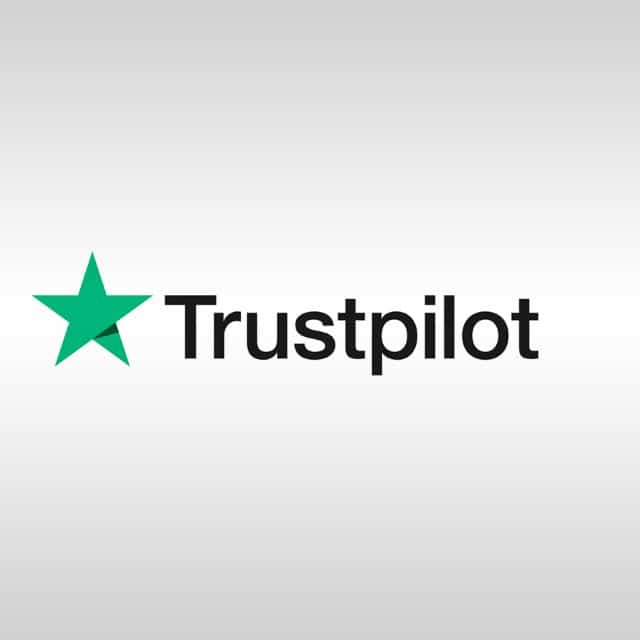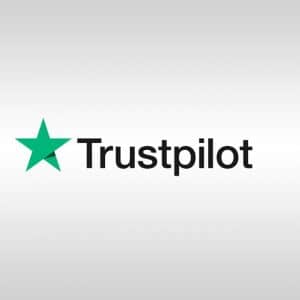 Stoic Trustpilot
Stoic has received a lot of positive reviews on Trustpilot. The app has received 4.7 ratings on Trustpilot, with users stating that the platform works and is educative to how the market moves. However, there is no review on how much users can make trading with this app.
Stoic Review: Our Conclusion
Stoic is a basic cryptocurrency trading app that uses Cindicator's Hybrid Intelligence. Stoic connects to a user's Binance exchange account through API, and the app executes the trading strategy automatically. However, Stoic does not provide any trading success rates. Despite claims of significant earnings, there is no evidence to back it up. Thus we can conclude they are marketing strategies. Additionally, users should only spend money that they can afford to lose without affecting their livelihood. This gives you a practical approach to see if Stoic is a good fit for your cryptocurrency investment needs.
Top 3 Alternative Bitcoin Robots:
ALSO READ:
FAQs
Is Stoic Legit or a Scam?
How Quick Can I Make Money On Stoic?
How Many Trades Can I Make Daily with Stoic?