Best Trading Platforms UK – Top Online Trading Platforms For Beginners
Online trading is now a standard investment mode, especially in the UK. However, each of the available best UK trading platforms has different structures, features, and fees policy. If you are not sure what to look out for in the trading platforms or don't know the best trading platform to trade on, here is a review of the top trading platforms UK.
Before choosing an online trading platform, there are some factors which you should consider. And some of those factors include ease of use of the platform, trading options, research access, fees, and security. These are things we took into consideration when doing this review.
Best UK Trading Platforms – #1 eToro.com

Best Trading Platforms UK – Top 5 Trading Platforms UK List
Below you can take a glance at the best trading platforms UK.
eToro – Overall Best Trading Platform UK
Plus500 – Best Trading Platform UK for CFDs
Pepperstone – Best Trading Platform UK for ECN Accounts
IG – Best Trading Platform UK for Spread Betting
Capital.com – Best Trading Platform UK for Beginners
Libertex – Commission-Free Trading Platform That's Low on Fees & High on Value
Saxo Markets – The Trading Platform for the Elite
Fineco Bank – The Premier UK Trading Platform
Skilling – The Ultimate CFD Trading Experience
Eightcap – A Trustworthy Broker, Strong and Reliable
Review of the Best UK Trading Platforms
To save the stress and time of researching trading platforms, we have made an honest review of the top trading platforms in the UK. So take a look through the reviews and choose which platform you consider best for you.
1. eToro: Best Trading Platforms UK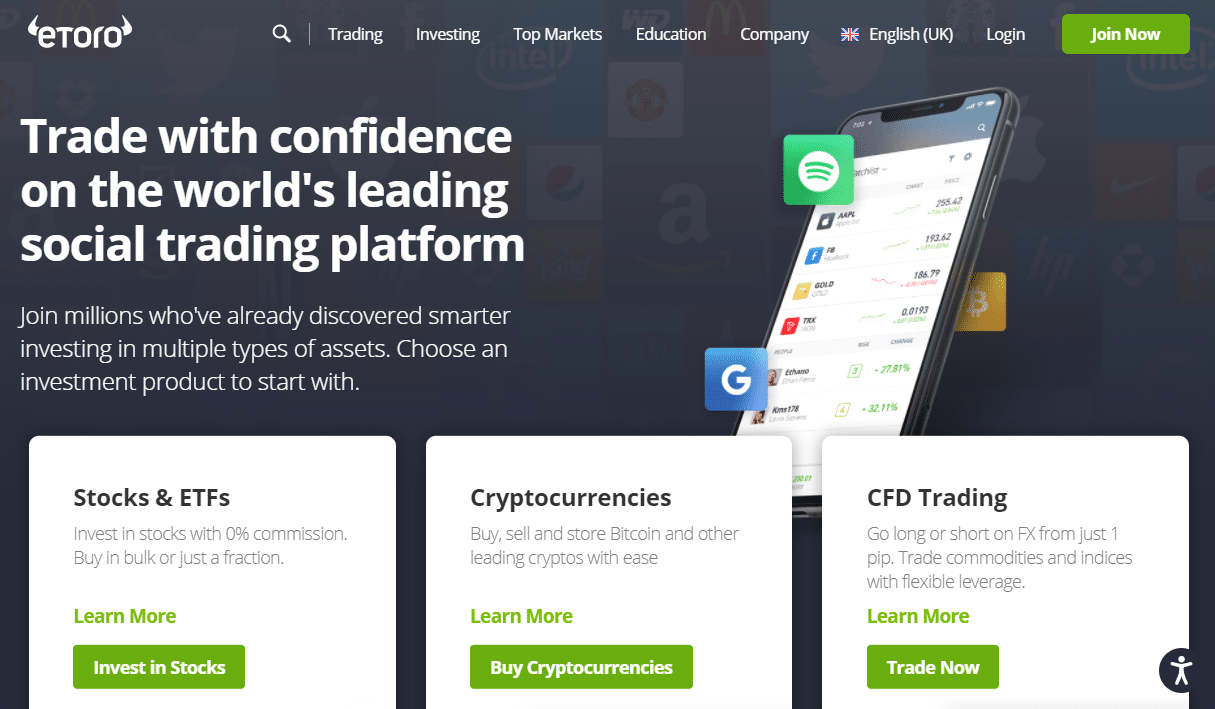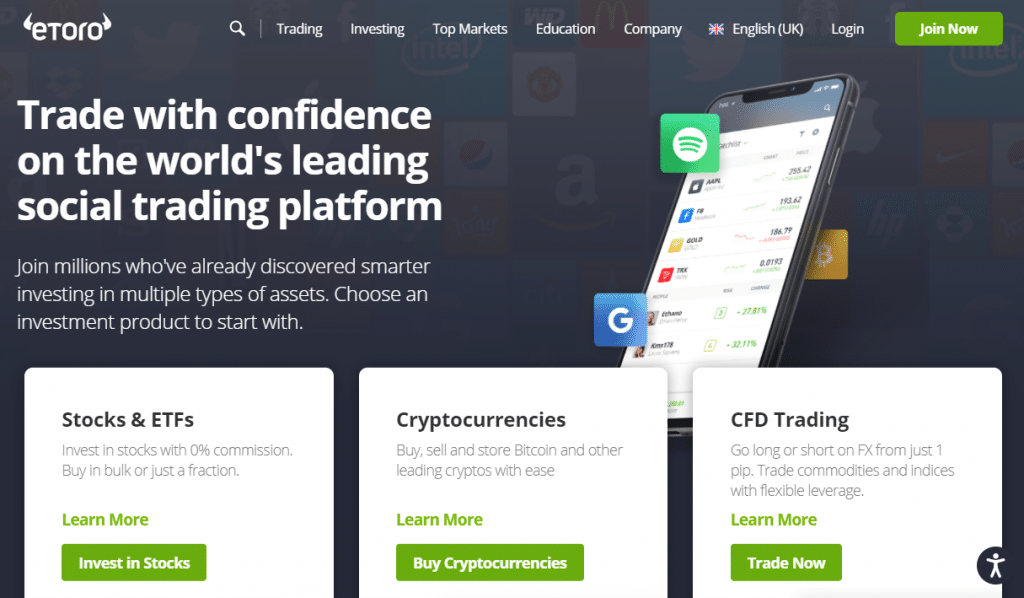 eToro is a financial trading technology company launched in Israel in 2007 as an early pioneer in online trading. It has evolved to serve over 17 million people with an innovative platform that continues to expand to be one of the leading social networks internationally, with clients in over 170 countries, since introducing its first product.
On a simple web platform and mobile app, eToro offers drastically discounted trades. eToro is an excellent choice for traders who want to mimic other traders' trades or who primarily deal in stocks, FX, ETFs, cryptocurrencies, and CFDs.
eToro offers stock trading with no commissions. However, while there are no commissions, there are some fees that readers should be aware of.
Conversion Fees are one example of this type of fee. When you deposit money in AUD, EUR, GBP, or RUB, it will be changed to USD and then back to USD when you withdraw the money. Fees differ depending on how you deposit funds and the currency you're transferring. Conversion fees vary from 50 pips to 250 pips.
Another is withdrawal Fees. All withdrawals at eToro are charged a flat £3.63 cost and the least amount that can be withdrawn is £21.15.
eToro offers only a web platform and a mobile app but no downloadable desktop software. However, both the web and mobile apps are simple to use and provide quick access to copy trading, actual trading, and sound charting.
At eToro, traditional stock and ETF research are limited. Instead, financial data and a brief description of the asset are provided as primary corporate fundamental data. For financed accounts, broker ratings and price targets are also provided. Sadly, these ratings and targets are only accessible to stocks listed in the United States, with little research available for most London Stock Exchange stocks.
| | |
| --- | --- |
| Pros | Cons |
|  The mobile app is available. |  No desktop app. |
| No commission charges. |  Virtual Private Server not available. |
|  Fast execution. |  No Bitcoin Payments. |
|  24/7 customer support. | |
|  Been around for a long time, so it is reliable. | |
|  Regulated by FCA, ASIC, and CySEC. | |
67% of all retail investor accounts lose money when trading CFDs with this provider.
2. Plus500 – Top Trading Platforms UK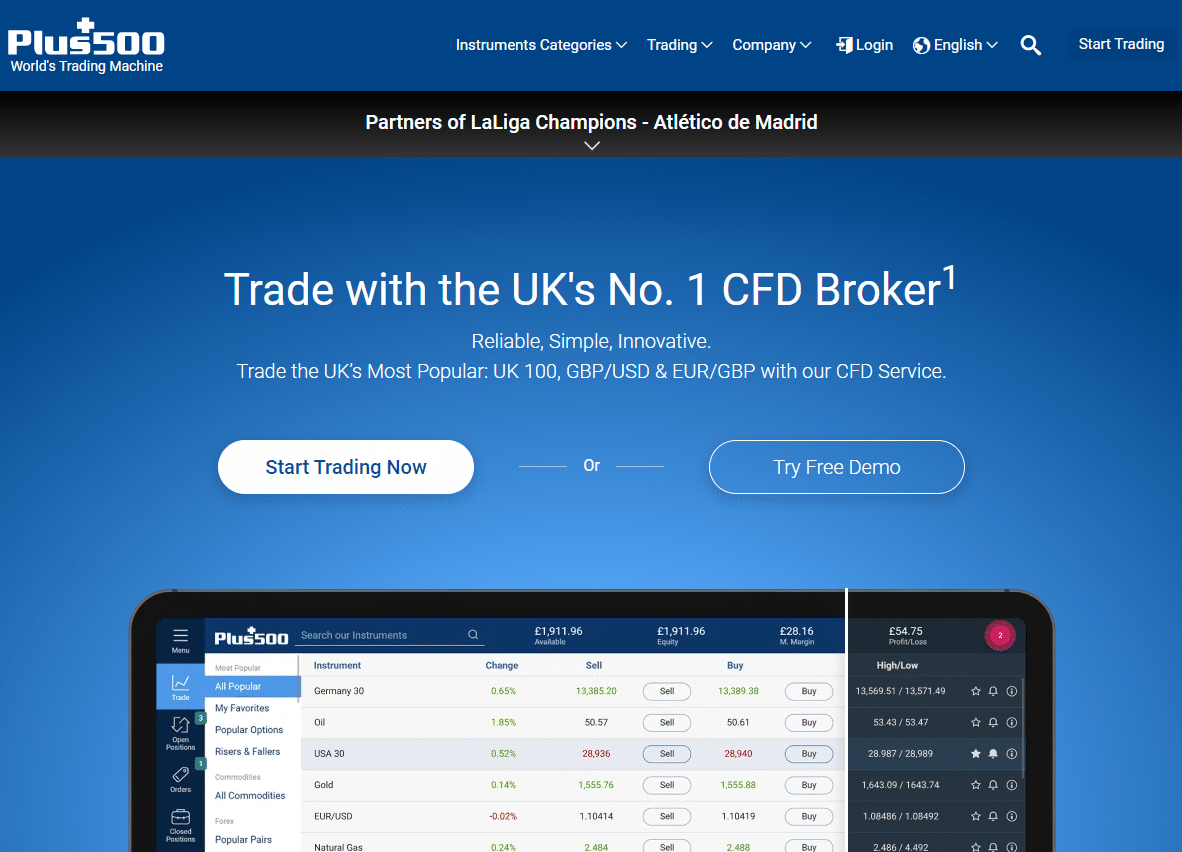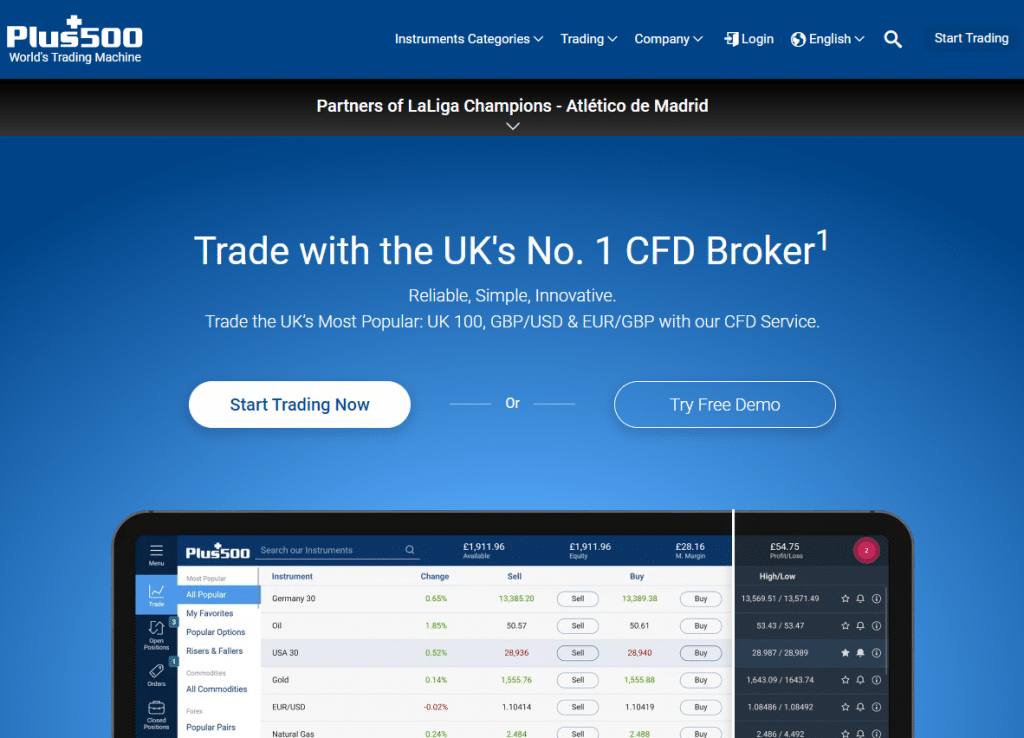 Plus500, an Israeli-based online British Trade Platform founded in 2008, has risen the ranks in recent years in terms of CFD trading and investment. It is a user-friendly platform that focuses on CFD trading. There is no low trading and minimum deposit fees, but inactivity fees are significant.
With a two-step authentication login system, the web platform is user-friendly. The mobile platform is secure and simple to use, with decent search capabilities. Unfortunately, there isn't a desktop version available.
Plus500 provides minimal research and news coverage and excellent customer service, a demo account, and informative videos. Unfortunately, it does not provide tutorials on how to use the trading platform.
The versatility and scope of CFDs that Plus500 works with are probably some of the most remarkable things you can expect from them. They offer CFD trading on Forex, ETFs, stock indexes, options, and individual shares, and also access to more than 50 different nations.
Additionally, Plus500 is certified as SSL secure. In addition, it is governed by the FCA, the FSA, CySEC, ASIC, and MAS regulatory organizations. That means many government-certified organizations regulate Plus500, offering added security and assurance to any potential user.
Speaking of customer support, Plus500 does not offer support via phone call, but its live chat and email support are round the clock. Response times are excellent, frequently taking only a few minutes.
However, the chat appears to be operated by a bot at first, but this isn't always a problem if you're asking about one of the typical issues. Even better, contacting a live being is pretty simple if you require assistance, so there's no need to be concerned.
When you put all of it together, you've got yourself a reasonably decent trading platform. It's perfect for individuals who seek a more simple experience, even though it lacks some of the advanced trading capabilities.
| | |
| --- | --- |
| Pros | Cons |
|  The platform is user-friendly. |  Limited research tools for traders |
|  Customer support service is excellent. |  Only CFDs available to choose from. |
|  Stop-loss orders guaranteed. | |
|  Over 2000 CFDs to choose from. | |
67% of all retail investor accounts lose money when trading CFDs with this provider.
3. Pepperstone – Best UK Trading Platforms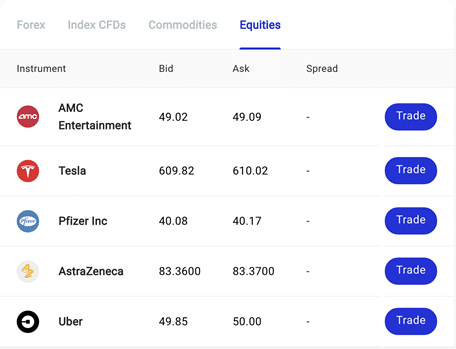 Pepperstone is a forex broker based in Australia that also offers CFDs. It was established in Melbourne in 2010, and in 2015, it opened a London office to serve its European clientele better. It is licensed in Australia, the United Kingdom, the United Arab Emirates, and the Bahamas. In addition, there are offices in the United States, China, the United Kingdom (UK), and Thailand for the brand. Pepperstone executes over £6 billion in trades each day on average for over 100,000 retail trading accounts.
While Pepperstone does not have its platform, practically every third-party platform offers what a trader may need. In 2021, Pepperstone was named best in Class MetaTrader.
Pepperstone uses a variety of third-party social copy-trading platforms and research tools to supplement its in-house content. Overall, Pepperstone provides a fine blend of high-quality video and text content, which is slightly better than the industry average.
AutoChartist, a famous software supplier of automated pattern detection and trading signals, is available to Pepperstone customers. Smart Trader Tools, an MT4 add-on with tools including sentiment indicators, is also accessible for Pepperstone's customers with a minimum account balance of AUD 500. Furthermore, Pepperstone clients also have access to Delkos risk management capabilities.
When paired with its Active Trader program for high-volume traders, Pepperstone offers exceptional pricing on its Razor account. In the meantime, its Standard account has comparable greater spreads and isn't particularly attractive.
Pepperstone's Razor account is commission-based, coupled with the prevailing spreads, and is compatible with either MetaTrader (MT4 or MT5) or cTrader platforms. After factoring in the commissions on MT5 and cTrader, the typical spreads on the EUR/USD in the Razor account are comparable to the industry average. In contrast, the standard account is commission-free. However, it has similar spreads and is just as competitive as the Razor account.
There are at least 22 trading manuals classified by skill level on Pepperstone, with options for beginners, intermediates, and advanced traders. For forex education, there are plenty of videos available. Pepperstone offers more forex information than FXCM or CMC Markets,
In addition to roughly a dozen platform courses, Pepperstone's CFD learning area contains a "learn to trade FX" category with nine articles and one page. Every month, Pepperstone hosts several webinars and offers premium educational materials and trading signals from BK Forex to clients who deposit more than £1700.
Pepperstone's YouTube page has dozens of educational video content ranging from basic to intermediate topics, including the "Master the Trade" series. The content is also of good quality and on par with the industry standard in this category.
Pepperstone's specialized offering of fewer than 200 products caters to traders who only trade FX and the most popular CFD marketplaces. However, Pepperstone offers all forex traders and CFDs traders, regardless of experience level, with its low minimum deposit and a wide variety of third-party platforms.
Pepperstone is regarded safe in terms of security since three top-tier financial regulators govern it: the Financial Conduct Authority (FCA) of the United Kingdom, the BaFin of Germany, and the Australian Securities and Investments Commission (ASIC).
| | |
| --- | --- |
| Pros | Cons |
|  Account creation is quick and completely digital. |  No cryptocurrency payments are available. |
|  Deposits and withdrawals are simple and free. |  ETFs and Penny Stocks not available. |
|  Separates your funds from the funds of other users. |  Doesn't have a proprietary platform. |
|  It is regulated by both FCA and ASIC. | |
67% of all retail investor accounts lose money when trading CFDs with this provider.
4. IG – Best Trading Platform for Beginners UK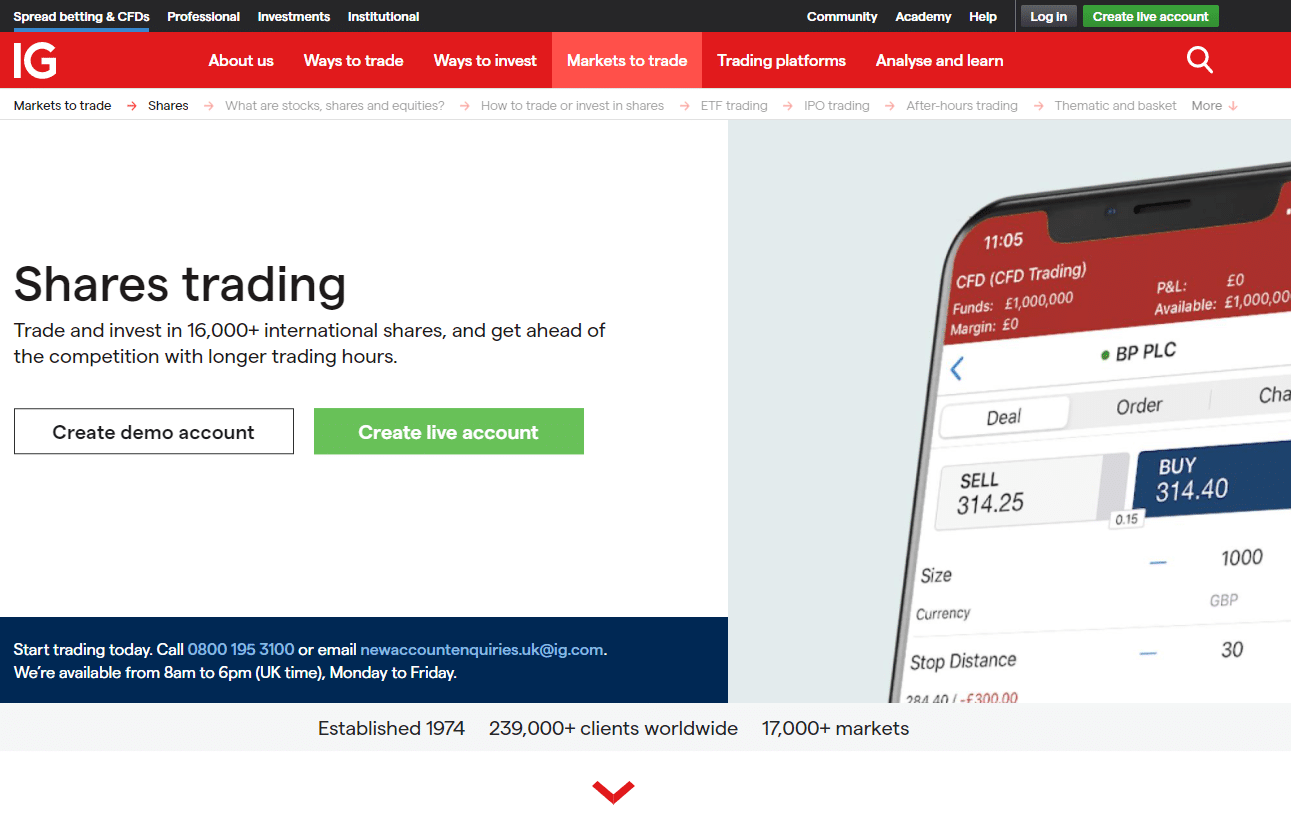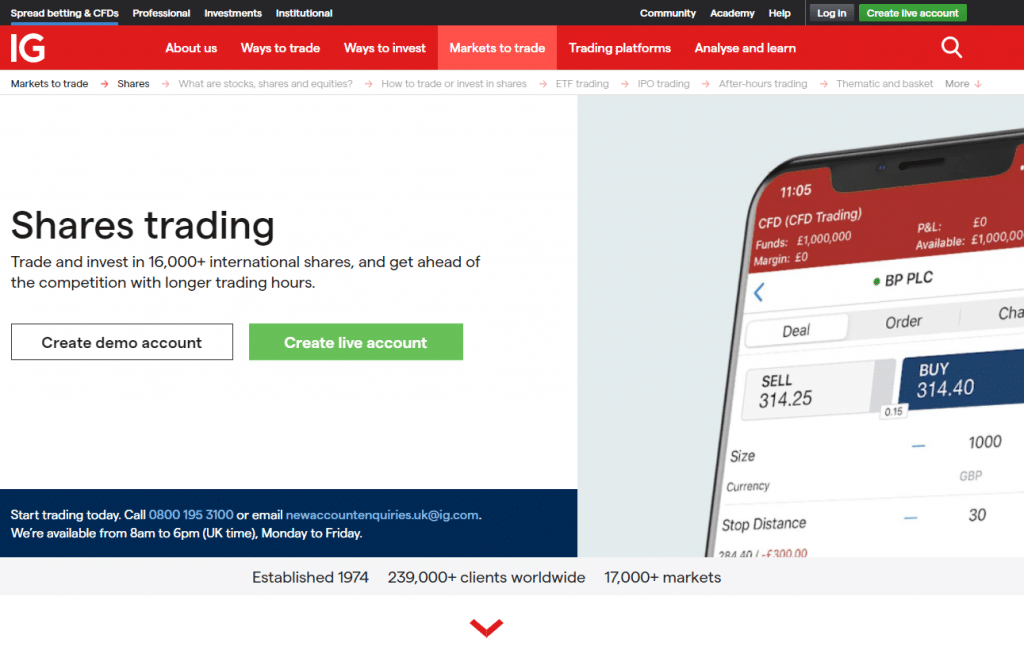 IG was founded in the United Kingdom in 1974 and is now one of the world's largest CFD brokers. So it's no surprise that IG is a global pioneer in online trading and is now recognized as the world's top CFD provider, with over 178,000 users throughout five continents. It has a vast product catalog, reasonable fees, long-standing business operations, and an outstanding industry reputation. Given that most prominent online forex brokers avoid the US market due to regulatory limitations, IG's decision to re-enter this area in 2019 demonstrates the company's dedication to being a genuinely global player.
If you wish to trade US stocks regularly, this is one of the most excellent investments and best UK trading platforms to use. There will be no commission on US stocks if you make at least three trades each month, which is regarded as an active trader.
Even though each trade costs £8 for UK shares, if you place a minimum of 10 transactions in a month, the cost lowers to £5. This will be a critical challenge if you are conducting fractional share. Unless you're trading in no-fee US stocks, it won't make financial sense.
IG is a charting wizard. For its web platform and mobile app, IG provides 30 technical indicators and 19 sketching tools. Trading right from the chart, seeing open orders, adding price alerts, displaying corporate events, and even saving custom layouts for future easy access are just a few of the charting highlights. In addition, clients can see up to four separate versions of the same chart, with a different period each.
The overall usability of IG's trading interface is excellent. For example, shares and ETFs can be easily filtered by industry, focal country, or sector. In addition, it's easy to set up price notifications and get quick access to the news.
The technical analysis, social research, and screening conducted by IG are all thorough. Some of IG's research materials are exclusive to IG and highly valuable. For example, when researching a stock, IG displays the proportion of consumers who purchased or sold it in the previous week. Clients' other positions are also indicated, and the percentage of IG customer accounts that are risk-averse on the underlying stock.
IG Academy is a trading education platform that traders can access via the official IG website or the IG Academy mobile app. IG Academy offers online trading courses that cover all areas of trade. Every weekday, live sessions are available, as well as weekly webinars. In addition, various articles focused on trading methods as a supplement to the IG Academy, which can be valuable for traders of any skill level.
For moderately active traders, IG offers a fantastic share dealing experience with cheap UK commission rates. In addition, IG provides several appealing features, such as a powerful charting package, versatile trading and analytical tools, and an easy-to-use mobile app. These characteristics combine to make IG one of the top brokers globally and serves as an excellent option for anyone looking for low-cost trades in a SIPP/ISA account.
| | |
| --- | --- |
| Pros | Cons |
|  A wide range of trades is available. |  On the IG platform, there is no integration for copy trading or back-testing. |
|  Education and research are prioritized. |  Fees for forex and stock CFDs are very high. |
|  Protects client accounts in the United Kingdom. | |
|  Excellent deposit and withdrawal options are available. | |
67% of all retail investor accounts lose money when trading CFDs with this provider.
5. Capital.com – Best Online Trading Platforms UK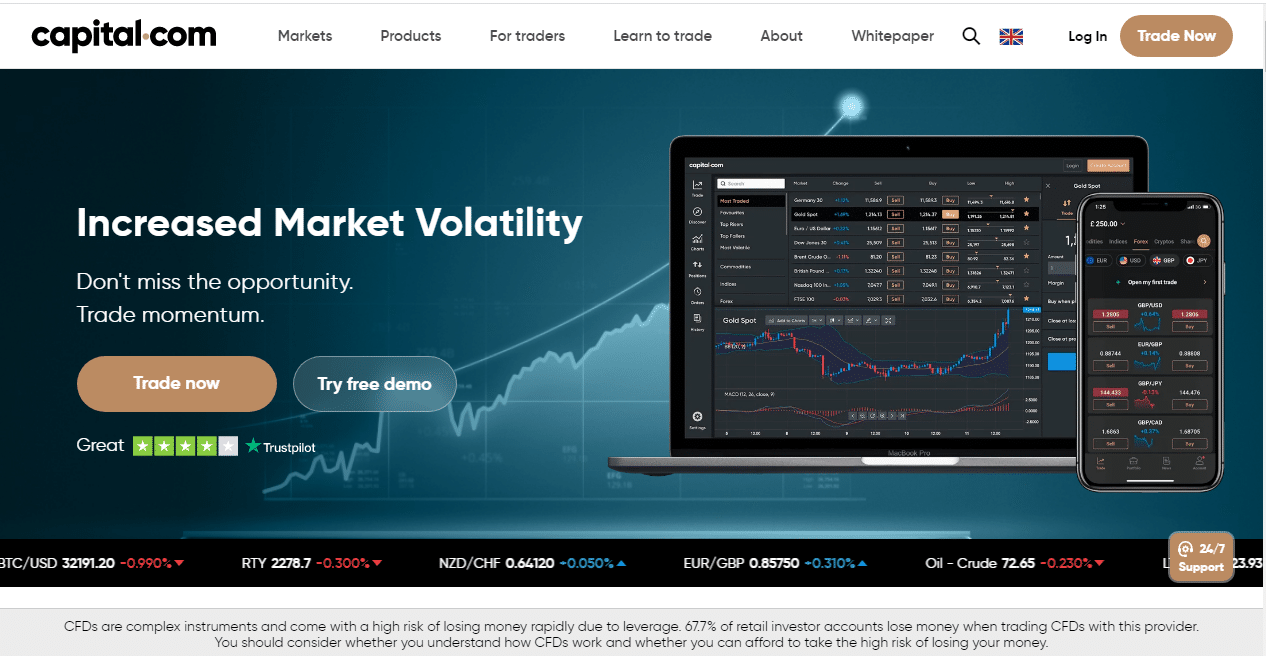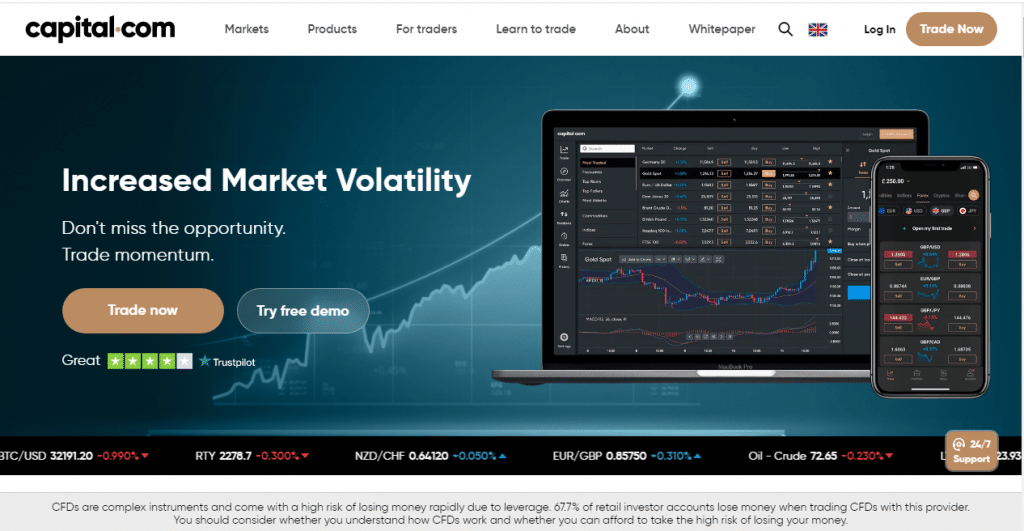 Capital.com is a global CFD and forex broker with offices in London, Cyprus, and Belarus. It was launched in 2016. The regulatory bodies in charge include the Financial Conduct Authority (FCA) of the United Kingdom, the National Bank of the Republic of Belarus (NBRB), and the Cyprus Securities and Exchange Commission (CySEC).
More than 2,400 assets are available to trade with the broker, including 20 indices, 25 commodities, 2155 stocks, and 135 currency pairings. Capital.com is one of the most outstanding brokers in the industry regarding the variety of assets available to customers. The firm has already completed trades totaling £10 billion+ and has over 360,000 customers worldwide.
The low minimum deposit is one of the most appealing aspects of trading with Capital.com. Client monies are kept in segregated accounts by the broker, but they are not insured. In addition, the company provides a variety of trading manuals, instructional materials, and news updates. These services were created to educate and support new traders.
Users of Capital.com are not charged any commissions. It also provides tight spreads, allowing clients to optimize their profits. The broker's spreads are among the finest in the market, with starting spreads as low as 0.6 pips for its standard retail account, making it easier for traders to earn.
Trading Central, a third-party research service, gives trading recommendations to Capital.com. The concepts are based solely on technical analysis and apply to various commodities, stock indices, and FX pairs. On Capital.com TV, there are also high-quality assessments of market events and assets that can help you figure out how to trade and trade.
The broker's educational and training support is among the best in the industry. It provides various materials to keep its clients informed about the newest stock market news and events. It also provides a variety of courses geared at enhancing its members' trading abilities.
Capital.com offers free deposits and withdrawals and a variety of payment options, including Apple Pay. However, there are just three major currencies which are: EUR, USD, and GBP. It also has one minor currency (PLN).
In addition to the aforementioned, Capital.com offers a diverse range of assets and excellent trading opportunities. Furthermore, the broker is strictly regulated and offers its clients a high level of safety. It's also worth noting that the broker doesn't accept clients from the United States and charges its investors an overnight fee. Regardless of these minor drawbacks, Capital.com is one of the best UK trading platforms.
| | |
| --- | --- |
| Pros | Cons |
|  A wide choice of assets is available. |  Overnight fees. |
|  There are no hidden fees or commissions. |  On the web platform, there are no price alerts. |
|  Orders are processed quickly. | |
|  It is highly regulated. | |
|  Low minimum deposit. | |
|  Education and training are excellent. | |
67% of all retail investor accounts lose money when trading CFDs with this provider.
6. Libertex – Commission-Free Trading Platform That's Low on Fees & High on Value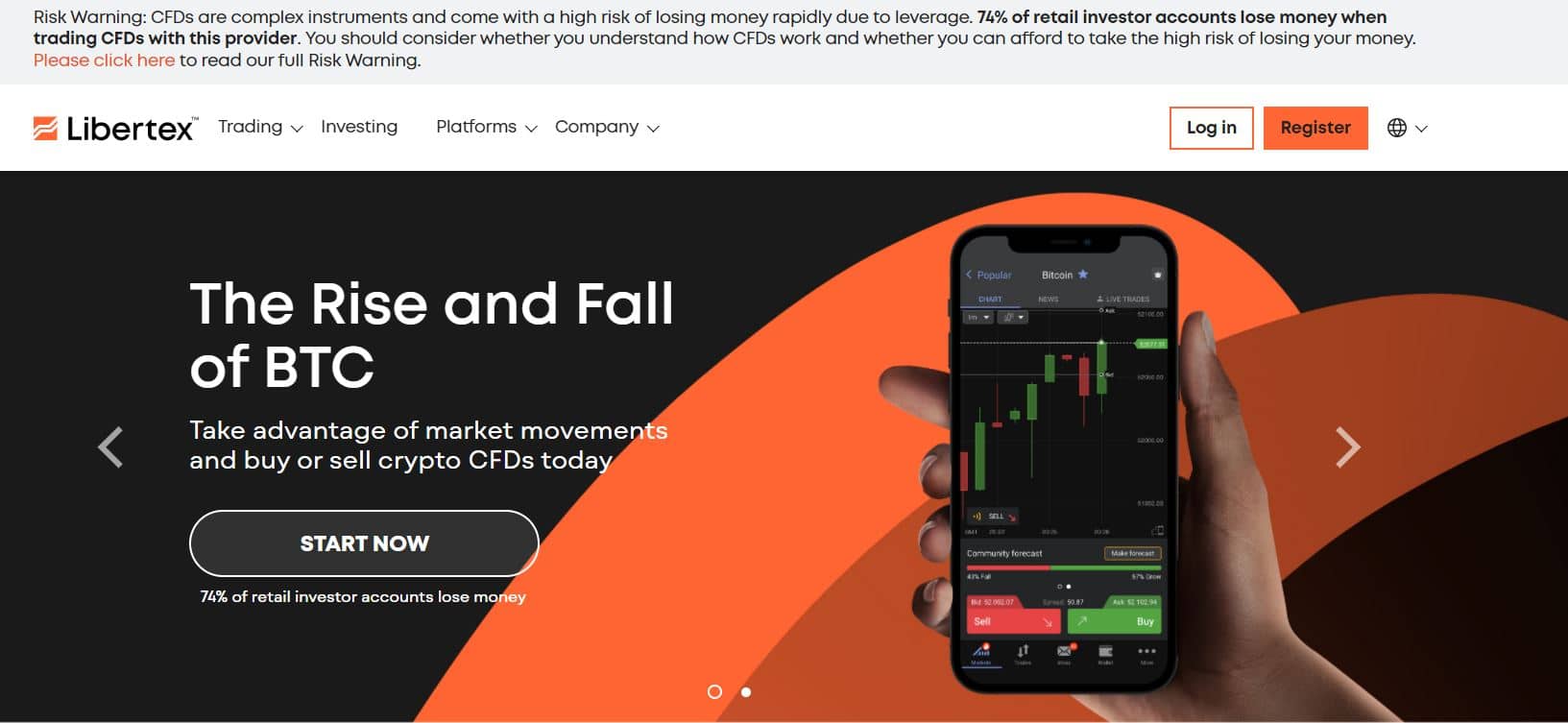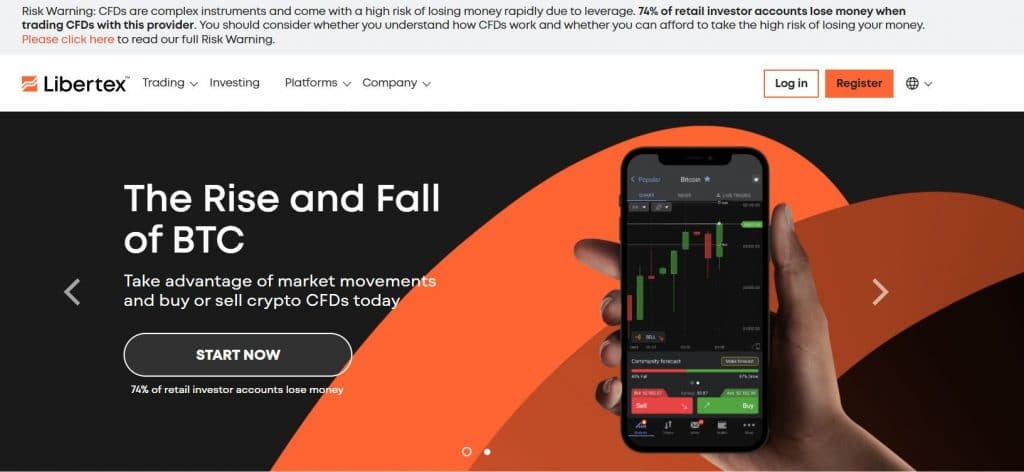 Libertex is the perfect CFD trading platform for UK traders who want to enjoy low fees and commissions. Libertex's zero-spread offering ensures that you never have to pay more than you need to, while their cutting-edge technology guarantees a smooth, seamless experience. Trade with confidence on Libertex!
So if you're looking for an affordable way to get started in CFD trading, Libertex is the perfect choice. With its user-friendly interface and wide range of assets to choose from, you can be confident that you're in good hands with Libertex.
Looking to invest but don't want to fork out the big bucks for a traditional broker? Libertex is your solution! This innovative trading platform offers some of the lowest commissions around, letting you make wise investments without breaking the bank. So why wait? Invest with Libertex today!
With commissions as low as 0.1% per order, Libertex makes trading easy and affordable for everyone. With Libertex, you can trade on stocks, commodities, and currencies without any excessive fees. So trade with confidence and explore the endless possibilities of global markets with Libertex.
CFDs are the future of trading, and Libertex is at the forefront of this exciting market. With leverage of up to 1:30 on major forex pairs, you can make huge profits from even small movements in the markets. And with Libertex's extensive range of markets, you're sure to find one that suits your trading style. So why wait? Join the millions of traders who have already made Libertex their home for CFD trading.
Looking to take advantage of both rising and falling markets? Look no further than Libertex! Libertex's CFD markets give you the option to go long or short, so you can profit from whichever direction the market takes. So why wait? Sign up today and start trading like a pro!
Libertex is the perfect choice for active traders who want to trade on two different platforms. With Meta Trader 4 and its own in-house platform, you'll have everything you need to make informed and profitable trades. Furthermore, Libertex is regulated by CySEC, so you can be sure your funds are safe at all times.
Libertex is the perfect place for first-time investors. Libertex makes it easy to get started with just £100, and you can deposit as little as £10 going forward. In addition, you can use a UK debit/credit card, bank account transfer, or an e-wallet to fund your account. Plus, Libertex's advanced trading platform makes it easy to take advantage of opportunities in the market. So get started today and see the difference Libertex makes.
Pros
Zero spread CFD trading
The best commissions in the industry
Get the peace of mind that comes with a long-established broker.
Provides a diverse selection of educational resources
High compatibility with MetaTrader 4
Cons
Access to only CFD derivatives trading
67% of all retail investor accounts lose money when trading CFDs with this provider.
7. Saxo Markets – The Trading Platform for the Elite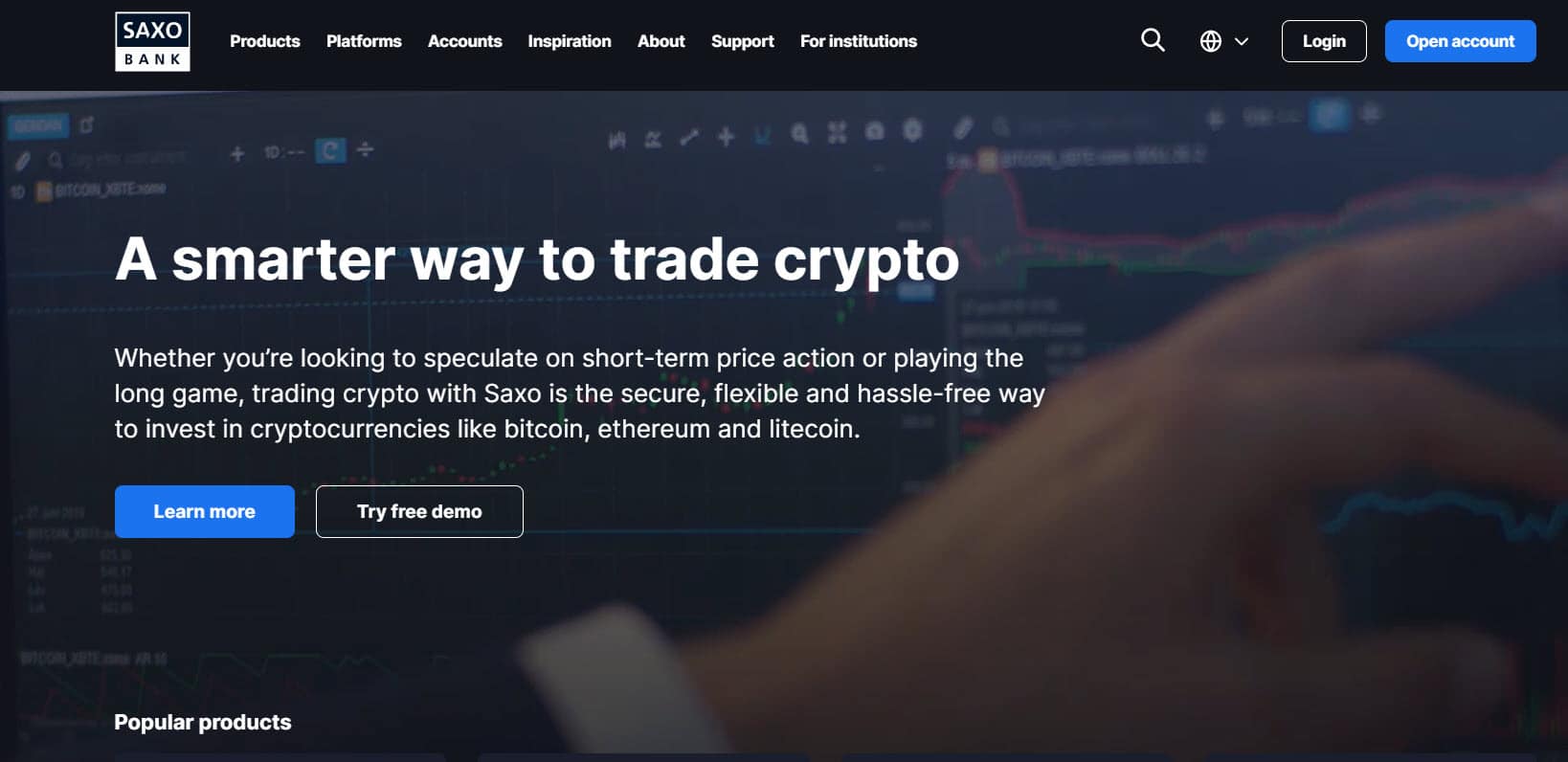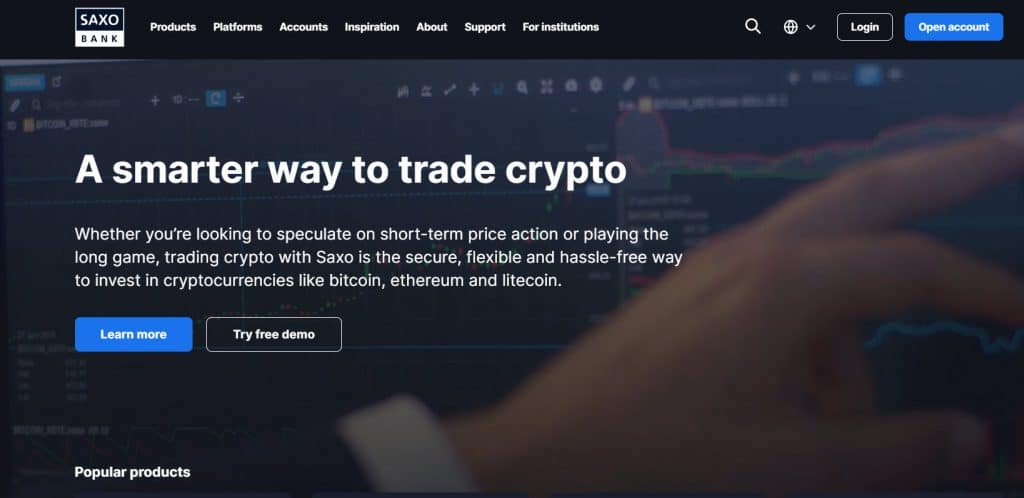 Saxo Markets is one of the most reputable and well-known brokers in the world, providing access to over 40,000 instruments across a broad range of asset classes.
With decades of experience in the industry, Saxo Markets is authorized by the UK Financial Conduct Authority (FCA) and is widely regarded as one of the best CFD trading platforms in the UK. So whether you're a beginner or an experienced trader, Saxo Markets has something to offer everyone.
Saxo Markets is the leading online broker for forex, ETFs, CFDs, commodities, futures, and stocks. Saxo's advanced trading platform offers up to 1:30 in leverage.
Saxo Markets offers two powerful trading platforms to give you an edge in the markets. SaxoTraderGO is easy to use and perfect for beginners, while SaxoTraderPRO supports algorithmic trading and offers more power for experienced traders. With Saxo Markets, you'll have everything you need to succeed in the markets.
Pros
Diversify your portfolio with the world's most traded asset classes
Trade smarter with proprietary trading platforms
Keep up with the markets while you're on the go
Cons
Lack of MetaTrader 4/MetaTrader 5 platforms
Lack of 24/7 support
67% of all retail investor accounts lose money when trading CFDs with this provider.
8. Fineco Bank – The Premier UK Trading Platform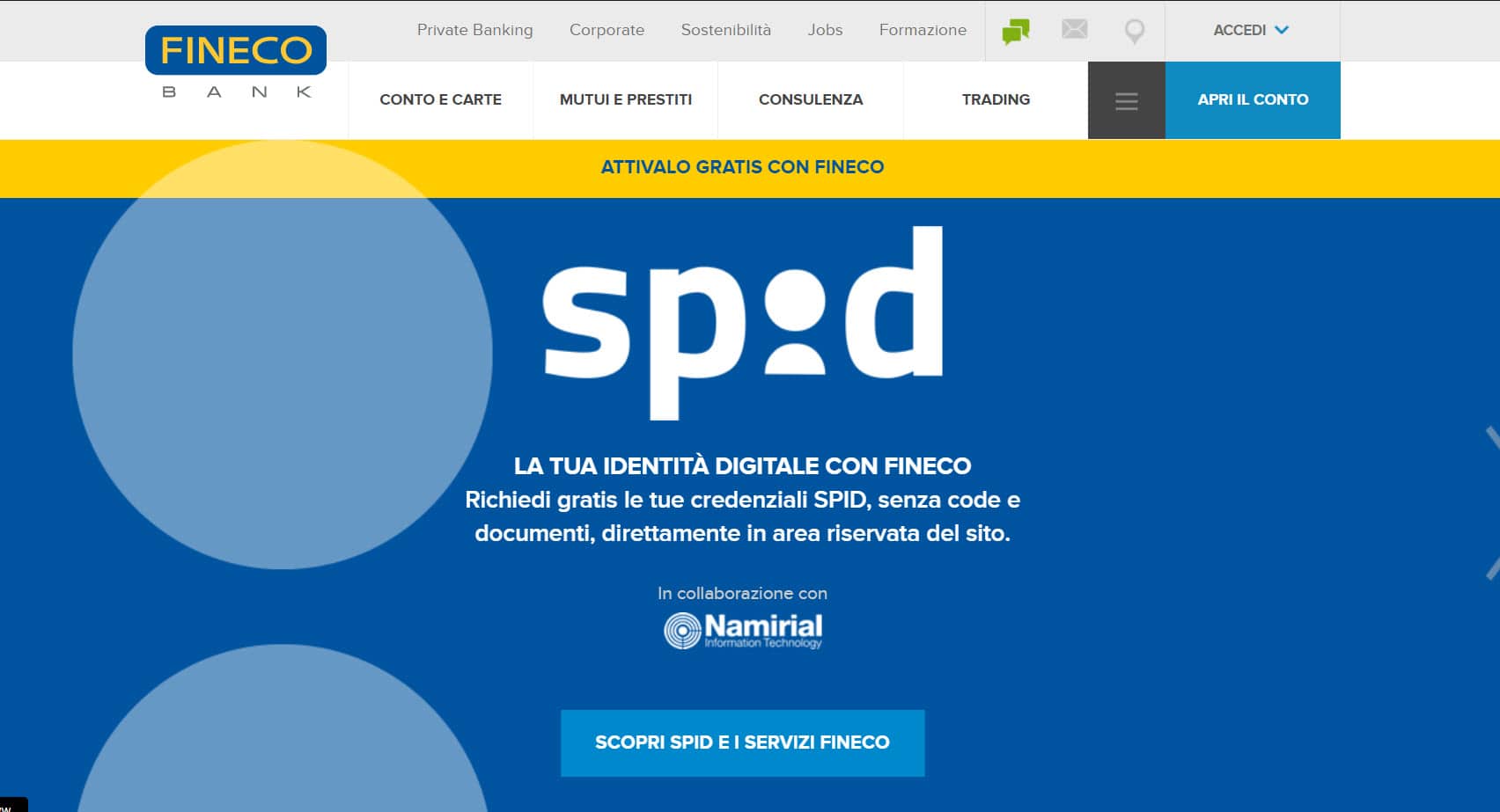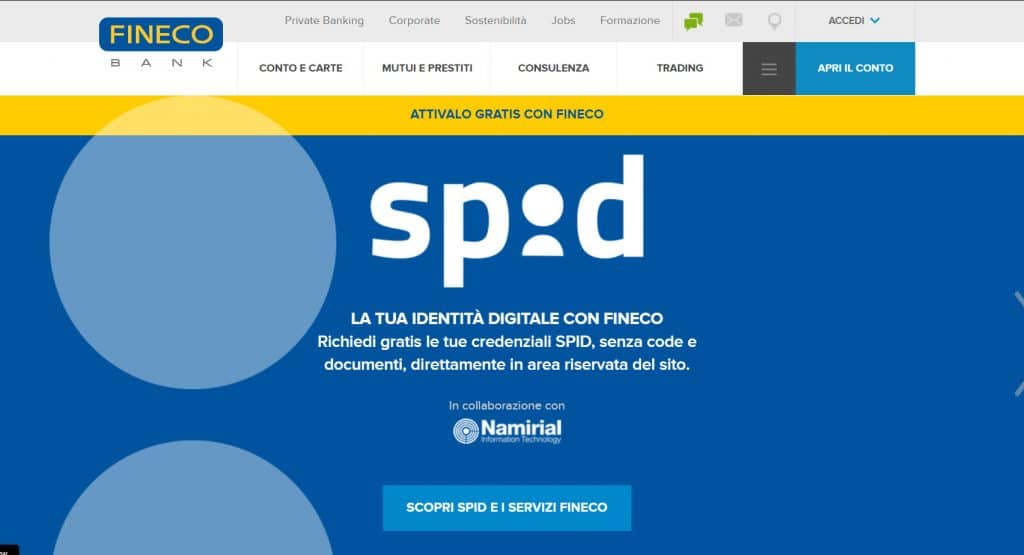 Fineco Bank is the premier trading platform for traders looking to build a diversified portfolio. With many years of experience in the financial sector, Fineco Bank offers a wealth of knowledge and expertise that can help you succeed in the trading world.
If you're looking for a comprehensive service and reliable source of financial market information, then Fineco Bank is a perfect choice. With access to stocks, ETFs, and funds from some of the biggest companies in the world, as well as AIM stocks, Fineco Bank offers something for everyone. So whatever your investment goals may be, Fineco Bank can help you achieve them.
Fineco Bank offers the world's most comprehensive and accessible trading experience. With access to dozens of exchanges around the globe, Fineco gives you the power to trade when, where, and how you want. Plus, with thousands of CFD markets to choose from, you can find opportunities in any market condition.
Fineco is the ideal choice for day traders looking for a vast range of international exchanges and CFD markets. With Fineco, you can trade on stocks, forex, energies, indices – and more! Plus, Fineco's innovative platform makes day trading easy and fun. So why wait? Trade with Fineco today!
If you're looking for a top-rated UK stock trading platform with competitive fees, Fineco Bank is your best bet. With CFD instruments, you can enjoy the added benefit of leverage and short-selling capabilities. Plus, Fineco makes it easy to buy UK stocks with a £2.95 per trade fee. Moreover, start buying US stocks today for just $5.95 per trade! So get started today and experience the power of Fineco Bank!
Looking to invest in some exciting trading assets? Look no further than Fineco Bank! With a range of commission-free stock CFDs and forex currency pairs to choose from, you can make a healthy profit with minimal effort. Forex trading starts at just 0.8 pips on major pairs such as EUR/USD, so you'll be making a killing in no time! Plus, Fineco's annual maintenance fee for purchasing trading assets is a mere 0.25%, so you can keep your investments running smoothly all year long. So why wait? Invest with Fineco today!
Looking to trade CFDs without paying a fortune in fees? Fineco Bank has you covered! Futures CFDs are priced at just $0.70 per contract, so you can make a profit no matter what the market conditions are. With competitive rates, you can keep your trading costs down and your profits up. So log in today and see for yourself how much you could save!
Just a minimum deposit of £100 gets you started, and you can easily transfer funds from your existing bank account. Plus, Fineco Bank is rigorously regulated in a number of nations – meaning your money is always safe. So check out Fineco Bank today!
Pros
You can buy UK stocks for a very low price – from £2.95
Trade stock CFDs with the lowest commission around
Simplify your journey to building a globally diversified, sustainable portfolio
Trade on a global scale at competitive rates
The thrill of making money from the stock market
Cons
0.25% annual management fee
Lack of debit or credit card deposits
67% of all retail investor accounts lose money when trading CFDs with this provider.
9. Skilling – The Ultimate CFD Trading Experience


Are you new to the world of CFD trading? Skilling is the perfect platform for those just starting out. With its easy-to-use interface and wealth of educational materials, Skilling makes it simple to get started in the exciting world of CFD trading. So don't go it alone – let Skilling help you take your first steps towards financial success!
CFDs are complex, risky products – and you need a broker you can trust to help you trade them. Skilling is that broker. Skilling are experts in CFDs, and they'll make sure you have all the information you need to make informed decisions about your trading. You can trade a wide variety of financial instruments, totaling over 800. Moreover, Skilling provides leverage that's compliant with FCA regulations. So whether you're looking to invest in stocks, commodities, indices, or forex – Skilling has a market for you.
CFD trading just got a lot more exciting – and affordable – with Skilling. This top-rated trading platform offers some of the best spreads in the business, so you can maximize your profits no matter what CFD asset class you trade. Plus, there are no commissions to worry about, so your trading costs are kept to a minimum. During typical market hours, Skilling allows you to trade major currency pairs for as little as 0.1 pips. So why wait? Sign up today and start trading like a pro!
Skilling is a top-rated trading platform that offers an intuitive user experience for beginners and experts alike. With Skilling, you can connect your favorite third-party platform to gain access to advanced orders and charting analysis tools. Furthermore, Skilling offers a mobile trading app for on-the-go traders.
Whether you're in the UK or anywhere else in the world, Skilling has you covered with full regulation and authorization from top financial authorities. With an intuitive design and a wide range of features, Skilling makes it easy to get started with online trading – so you can make the most of your investment opportunities. Don't miss out on this powerful trading platform – sign up for Skilling today!
Skilling gives you the freedom to trade with ease. You can start trading quickly and easily without worrying about large minimum deposits. You may make instant deposits with a debit/credit card or an e-wallet, and the minimum deposit amount is simply £100. With Skilling, you have everything you need to get started in the world of trading.
Pros
A wide variety of 800+ financial instruments to choose from
Strictly regulated
Market-leading expert in algorithmic trading
Make your trades count with MetaTrader 4 and cTrader
Take your trading to the next level
Cons
Lack of support for ETF trading
67% of all retail investor accounts lose money when trading CFDs with this provider.
10. Eightcap – A Trustworthy Broker, Strong and Reliable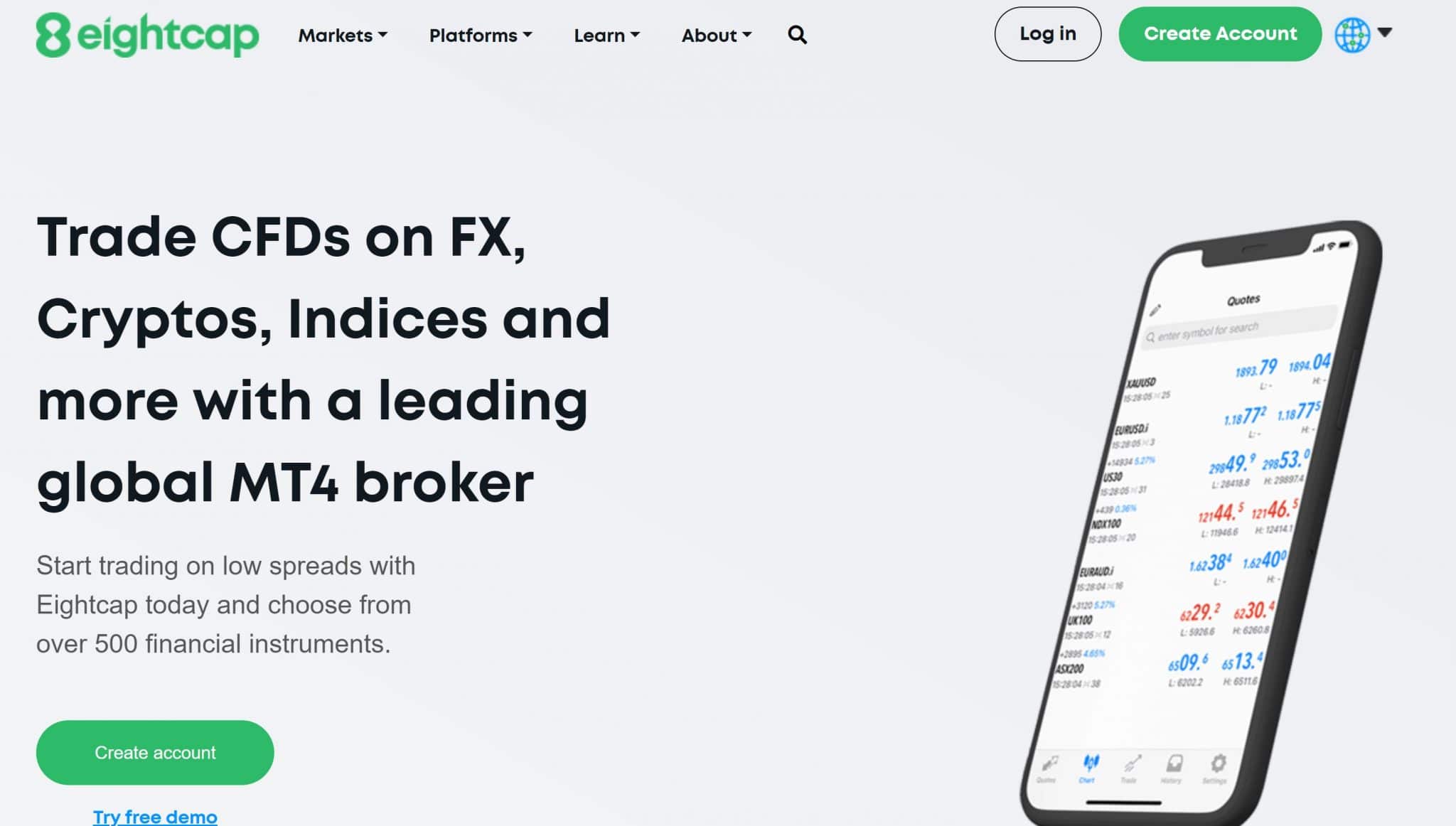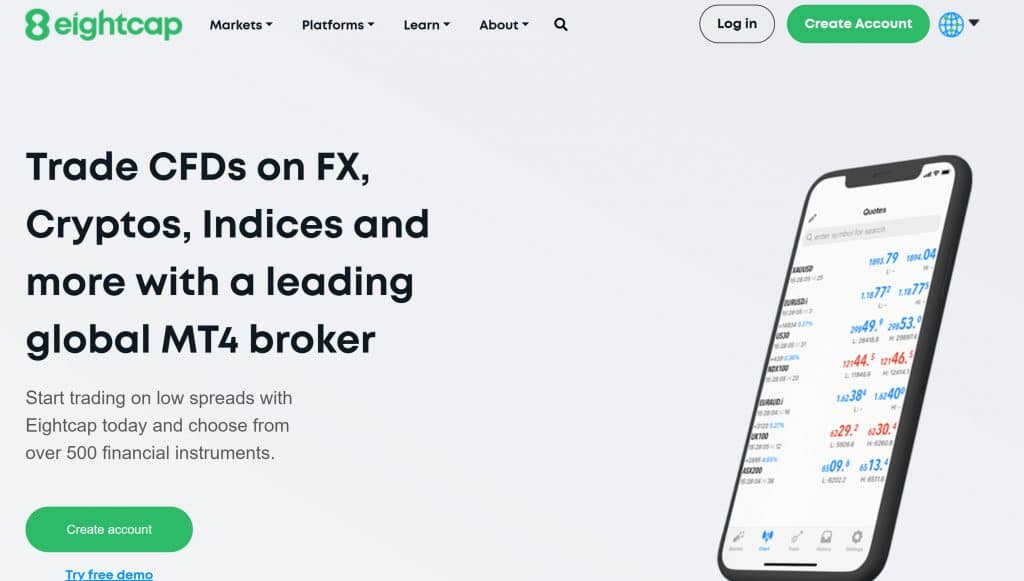 Eightcap is the best broker for experienced and novice traders alike. Eightcap offers an extensive range of CFDs for forex, indices, stocks, and commodities. Eightcap's reliable trading platform is easy to use and provides all the information you need to make informed trading decisions.
Unsurprisingly, Eightcap is the ideal destination for traders looking for competitive prices and excellent customer service. Spreads start at 0 pips, and there is a modest £3.5 commission for raw accounts. Whereas standard accounts have no commission and spreads start at just 1 pip.
Eightcap is the perfect platform for those who demand the best in terms of liquidity, execution speed, and market transparency. Eightcap's direct market access ensures that you get the best prices without any price manipulation, while their fast execution guarantees that your trades are processed as quickly as possible.
Furthermore, Eightcap is the ultimate choice for traders who demand excellence. With compatibility with MT4 and MT5, Eightcap offers a wealth of tools and features to help you make the most of your trading opportunities.
With a minimum deposit of just $100, you can get started trading in some of the world's most exciting markets. So why wait? Sign up today and see the difference Eightcap can make to your success rate!
Pros
Get more for your money with competitive rates
You will be able to trade more than ever before with MetaTrader 4 & 5
Be confident in knowing that your broker will be there for you when needed most
Get ahead of your competition
Cons
Lack of educational materials for beginners
67% of all retail investor accounts lose money when trading CFDs with this provider.
Best UK Trading Platforms – Fees and Commissions Comparison
Fees comparisons can be somewhat tricky, but we have devised a means of comparing the fees charged by these best UK Trading platforms. We have broken it down in the table below.

| | | | | |
| --- | --- | --- | --- | --- |
| Platform | Stock Trading Fees | Forex Trading Fees | Withdrawal Fees | Overnight Fees |
| eToro | Free | Varies depending on currency pairs. 2 Pips for USD/GBP | 3.53 GBP | For non-leveraged stock, which is calculated based on the unit size of the trade |
| Plus500 | 0.7pips on the average | Varies depending on currency pairs. 1.3 Pips for USD/GBP | Free | Yes. Depends on the instrument. |
| Pepperstone | Varies per country. 0.10% for the UK | Varies depending on the account type. 0.28Pips for GBP/USD (Razor account) and 0.88 pips for GBP/USD (Standard account) | Free | Yes. Calculated depending on the instrument. |
| IG | £3 – £8 commission | 1.83 Pips average spread for GBP/USD | Free | Yes. Charged on forex, indices, commodities, and shares. Calculated depending on the instrument |
| Capital.com | Varies depending on the asset. | 1.3 pips for GBP/USD | Free | Yes. Charged on Indices, commodities, and forex. Based on the entire value of the position. |
| Libertex | Between 01.5% and 0.2% commission | Commission. 0.008% for GBP/USD. | Free | Yes. At the close of a trading day at 9 p.m. GMT, a rollover fee is calculated as interest, which may be positive or negative. Regarding CFDs, the overnight fee is triple when holding from Friday to Monday. |
| Saxo Markets | £5.00 for UK stocks | 0.8 pips in EUR/USD | Free | Yes. At the close of a trading day at 9 p.m. GMT, a rollover fee is calculated as interest, which may be positive or negative. |
| Fineco Bank | £2.95 per trade in UK stocks | Variable spread. 0.8 pips for GBP/USD. | Free | No. |
| Skilling | 2 points in FTSE | Variable spread. 1.3 pips for GBP/USD. | Free | There are no overnight fees associated with stocks. For other assets, the overnight charge is calculated as interest at the close of each trading day at 9 p.m. GMT, and may be positive or negative. |
| Eightcap | From 0 pips + £3.5 commission, or from 1 pip and no commission | From 0 pips + £3.5 commission, or from 1 pip and no commission | Free | Yes. At the close of each trading day at 9 p.m. GMT, interest is deducted, which might be positive or negative. |
Best Trading Platform for Beginners UK
With the percentage of the world population using smartphones today, many things have been made easier. And this does not exclude online trading. On the contrary, people prefer to trade from their mobile devices because of the convenience they offer. This is the reason why reputable trading platforms provide trading apps for their clients.
There are different things to consider when choosing a trading app. One of those things includes user-friendliness. Almost everyone would not like to use an app whose interface is confusing and challenging to navigate. So look out for the ease of use of the app before opting in for it. Another thing is features. There are no specific features for everyone. However, as a trader, you should know the features you want on a trading app.
While eToro has great features with almost everything, you can find it on the web version. For example, IG's app shows Charts using HTML 5 Technology. It also has lots of drawing tools and technical indicators. Just like eToro, it is user-friendly.
We recommend eToro and IG mobile app. However, you are free to explore other trading apps too.
What to Consider When Choosing the Best UK Trading Platform
Before making a final decision on the broker you want to trade with, you must slow down and weigh your options very well. What are the things you want? Do you want to go into stock trading, forex trading, cryptocurrency trading, or others? These brokers excel more than each other in these aspects, so you should do thorough research before making a final decision.
To save you stress and time, we have researched your behalf and compiled a list of things you should consider.
What Do You Want?
Just take the time to go over what is essential for you on an Online trading platform UK before you start to click on brokerage adverts. Of course, the answer will vary somewhat based on your investment objectives and where you are on the investment learning curve.
You might prioritize features such as essential instructional tools, complete glossaries, simple access to support personnel, and the chance to place practical trades before you start to play with real money.
You may desire additional high-level education and opinion-based materials developed by experienced investors and analysts and a proper selection of data if you have financial expertise under your belt, but you want to become serious.
A genuinely experienced investor (especially one who has executed done hundreds of trades) searching for a new brokerage will prioritize advanced charts and illustrations, order options, and the ability to trade derivatives, mutual funds, commodities, and securities, as well as stocks.
Be honest about where you are on your investment path right now and where you want to go. For example, you want to try your hand at day trading but don't know where to begin? Do you want to edit and customize your portfolio, or are you prepared to pay a professional for the correct job?
Once you have a clear understanding of your investment objectives and what services you will be looking for in your preferred broker, it's time to narrow down your choices slightly. Although various brokerage features are more significant for some investors than others, all credible online brokerage has a few features.
Broker Regulation and Safety
A broker in the UK must be licensed by one regulatory body before it can be referred to as a safe and credible broker. Some of these regulatory authorities include:
Financial Conduct Authority (FCA)
Cyprus Securities and Exchange Commission (CySEC)
Australian Securities and Investments Commission (ASIC)
Financial Industry Regulatory Authority (FINRA)
Federal Deposit Insurance Corporation (FDIC)
The brokerage should not just be regulated but also should be safe. For example, there should be a fraud protection system or guarantee for clients. Will the company repay you for fraud losses? Make sure you carefully verify what your brokerage needs for reimbursement. Find out if you need paperwork or take action to protect yourself.
There should also be insurance from the company that will protect you in case of failure. If the company follows the SIPC rules, there should be a certain amount of cash reward for customers if the company fails.
Platform Security
Apart from the company's safety, the company should secure the trading platform itself (be it apps or web version) against fraudsters, hackers, and other attackers. One of the basic security required by any financial platform is the SSL. The SSL guarantees that the card and additional sensitive information entered on the website are safe and will not be shared with a third party.
Another layer of security that trading platforms should implement is two-way authentication. Do you have the option in addition to your password to activate another security feature? Common alternatives include security questions, obtaining unique, time-sensitive codes via text or email. This measure prevents another person from logging in to your account.
Fees and Commissions
This is one crucial thing you should consider. The fees of these brokers differ from each other. There are different types of fees, including deposit and withdrawal fees, trading fees, overnight fees, etc.
Find out whether a minimum deposit is available. Note that mutual funds typically have a minimum investment of $1,000 (or its equivalence in other currencies) or more, but this is not the same as a broking firm demanding a minimum amount of cash only to open an account.
Another thing you should find out is if the trading boards depend on how often you trade or how much you have invested in brokerage.  Some decide trading commissions depending on account size, and others give clients trading in a quarterly volume a lower charge. Ensure that you check the prices most likely to apply to you depending on the expected balance of your account and activity.
Make sure you do not impose other fees instead of mutual funds that enable you to purchase and sell for free, typically referred to as No Transaction Fee (NTF) funds). Mutual funds frequently come with a range of charges. Check the prospectus of any fund you plan to stay with and make sure you know all the charges involved.
The number of bonus transactions that you receive may vary, depending on your account balance. So be careful to examine what's available for your account level. Also, make sure you inquire what sort of transactions qualify for the discount – if they are only for stocks and ETFs or assets of fixed income count.
Education
Sometimes the best trading companies are those that place priorities on their clients. And one of the ways to how much a company cares about its clients is the quality of education and information made available for the clients.
Whilst a functional trading platform is essential, you should also review and evaluate the education programs of the brokerage and test the search feature.
You must be able to check for keywords you don't know or get help on understanding data, especially if you are a new investor. If you have a question regarding a subject or a statistic you do not fully understand, try employing the search tool and see if you can find the required information quickly and effectively.
Note that a platform that someone finds to be user-friendly might be an overnight labyrinth of the pointless search for another person. So be sure to choose a platform you can understand and use.
Once you have been on a platform for about 20 minutes, you should find answer answers to your queries. If a fast website search does not provide the information you need, it is probably a hint that the brokerage's platform is not for you.
Trading Tools and Extra
Reputable trading platforms don't just allow their users to trade, and they also make trading tools available. These tools are made available to enhance trading, such as market prediction, automation, research tools, etc. These are included as an added advantage for users.
 Automated Trading System
Automated Trading is one of the tools provided by trading platforms to enhance the trading capabilities of their users. An automated Trading System is a computer program developed by experienced developers to follow a certain market algorithm. For example, suppose you want to execute trading in the future market but do not have time to monitor it. In that case, you should consider using automation to design and utilize your trading strategy.
Automated systems are designed to search for trends, evaluate market data and apply special mathematical/technical formulae that produce signals for short or long periods. The performance is tracked in real-time, and any system may be subscribed, activated and disabled at any moment.
 Charting Software
Charting software is a computer-based analytical and visualization tool that help currency traders analyze foreign trade. These software programs create interactive price charts and other technical indicators and annotations for different currency pairings.
The graph shows the historical performance of the currency and technical patterns and indications and overlays in different periods. The graphics program is a powerful tool that users may directly modify and trade in the markets.
Combined with other technology such as forecasting software and internet trading, many traders utilize this software to identify the anticipated direction on a specific currency pair to get an advantage on the foreign markets.
 Stock Analysis Software
This is another tool provided by trading platforms. The stock analysis software is used for analyzing data which helps traders to tread with utmost caution. One of the most important things about stock analysis software is its features, reliability, and stability. Some might face compatibility challenges such as requiring the functioning of a particular system or hardware specs. But usually, your trading platform would have tested the compatibility.
User-friendliness is another element that you may consider in the discovery phase, as it saves you time and guarantees the effective achievement of your analytical objectives. Many active traders use this tool because it has they can use it to save favourite settings.
The main objective of a stock analysis tool is to have advanced capabilities that allow you to decide on a trade correctly. For example, charts can give history based on the price, and you can view the history time frames. In addition, you can use candlestick and bar charts.
There are many other tools provided by platforms, such as a free or demo account which will be helpful for beginners to learn and get familiar with the market. Another tool is advanced trading platforms such as the MetaTrader, which provides analytical features for forex markets.
Getting Started with the Best UK Trading Platform in 2022
We have rated the overall best Trading Platform UK to be eToro. So how do you start trading with eToro? Here is a step-by-step guide to it.
Step 1. Sign Up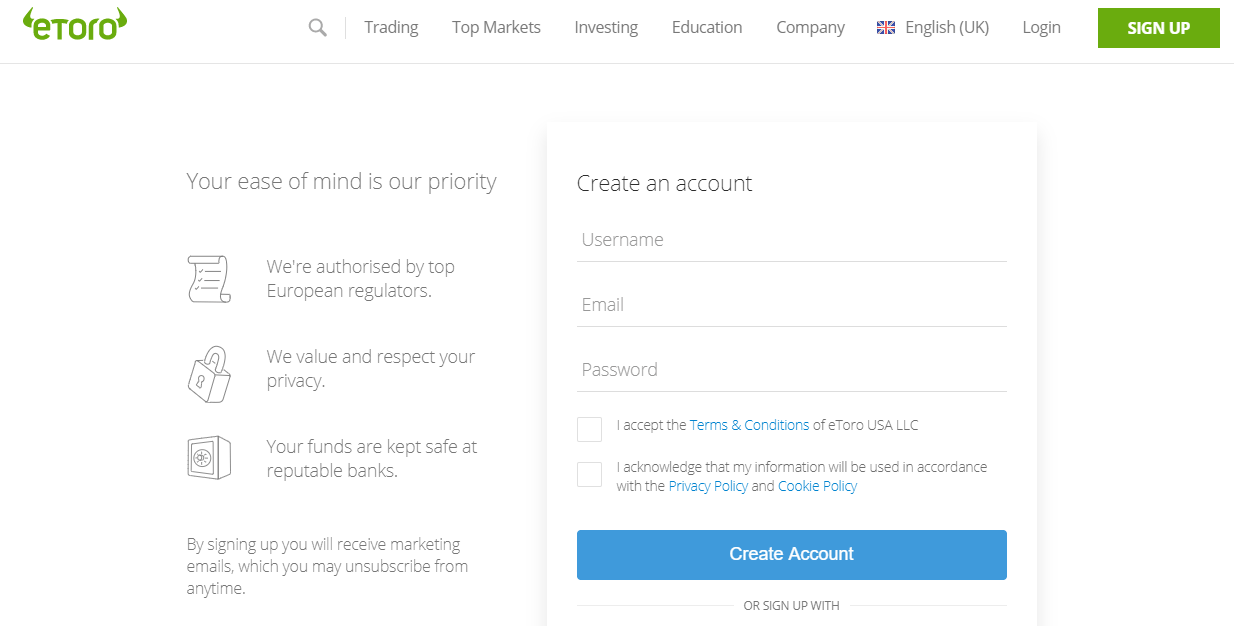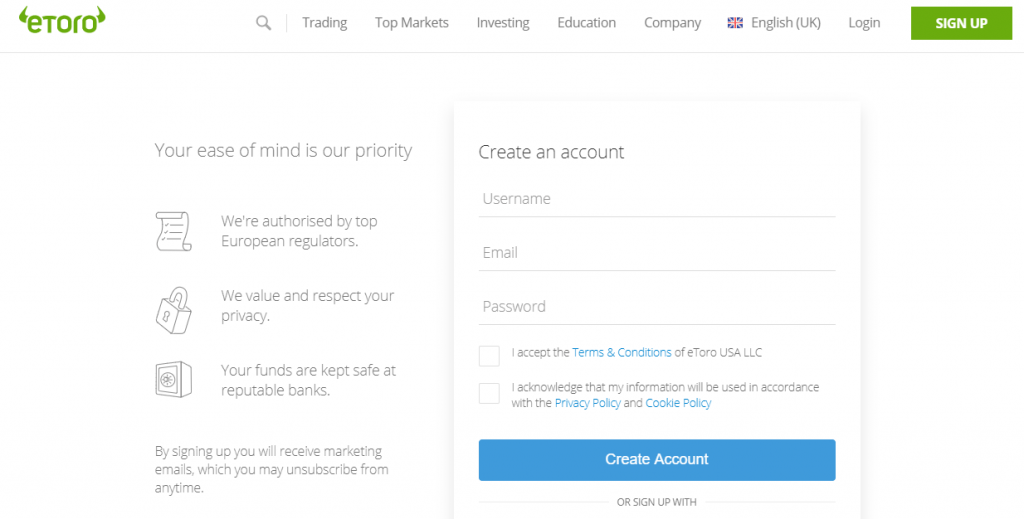 Visit www.etoro.com and click on "Open a live account with eToro."
In the following step, input your email address or use the 'Connect to Facebook' automated link. This will retrieve all your credentials from your Facebook account.
You need to enter extra information required depending on the choice you choose in the previous step.
Click on "Sign Up."
Step 2. Verify Your Account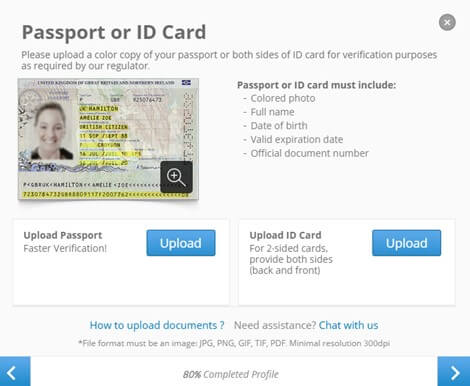 To make sure that you can make full use of your account, the next thing is to verify your account by completing the KYC process.
 Navigate to the top of the screen where the "complete profile" tab is and click "continue."
 Additional personal details such as name, gender, age, birth date, and country of residence will be required for you.
 You must then upload some documents to confirm your identity. This includes a photo ID issued by the government and a copy of your bank statement or utility bills that offer evidence of your residence.
 Please note that depending on where you live, It may request more information to check your identification.
Step 3. Deposit Funds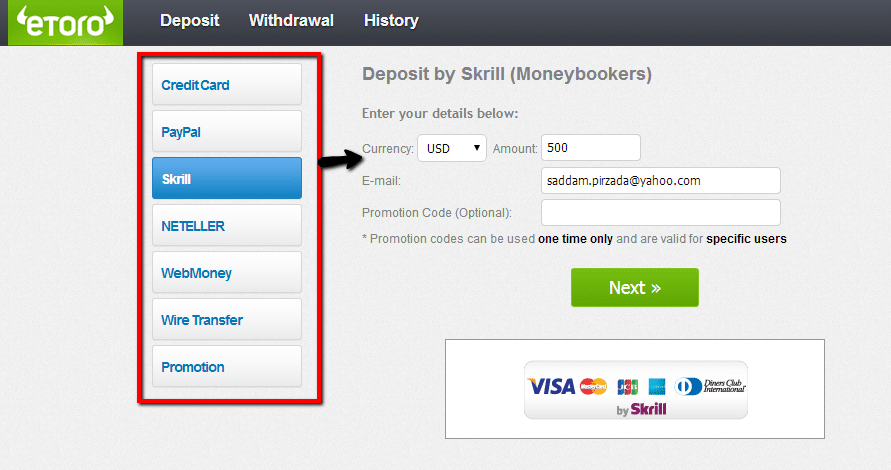 The next step is to put money into your account so that you can roll out the ball.
You can use a variety of payment options. These include:
WebMoney.
Transfer wire.
Wirecard.
China Union pay.
Mastercard.
Neteller.
Visa
Mastercard.
Skrill.
Giropay.
PayPal.
Each deposit method has a different amount of a minimum deposit and varied processing timeframes, so you must conduct your research before you pay to prevent unnecessary deceptions or delays.
When you decide to deposit funds and choose the best method for you, you have to access the account first.
Navigate to the "Deposit Funds" button, input the amount, pick the currency, choose the mode of deposit you have chosen, and click the button.
Step 4. Make your First Trade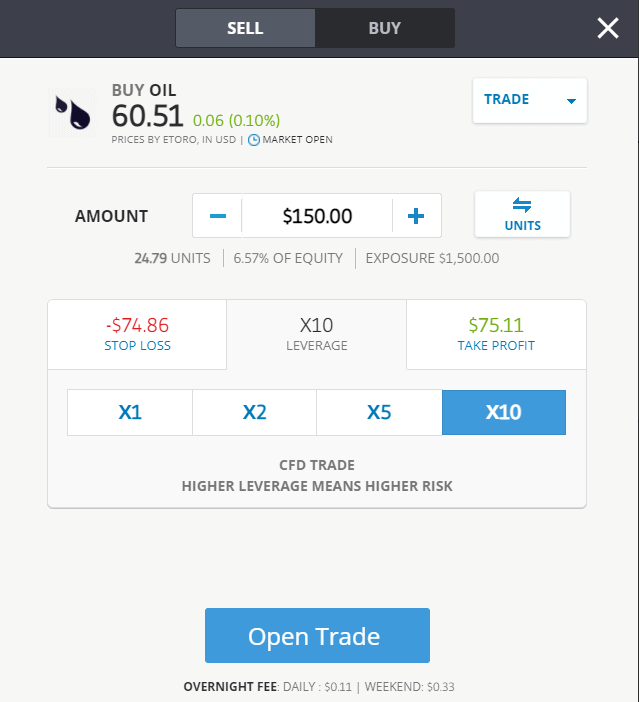 Click on the 'Trade Markets' button in your dashboard.
This button will display a list of supported assets. Select any of them you would love to trade.
There is another way to go about this.
If you already have an asset you want to trade, you can use the search bar to search for it.
Another way is to copy another trader. You can do this by searching for top traders and copy their trade.
Conclusion
Online trading platforms in the UK are hassle-free. There are many best trading platform for beginners UK available for you to choose from. However, most of these platforms have their strength and weaknesses. So you would have to make your choice depending on what you want.
We recommend eToro as the overall best online trading platform. It is a social platform that also enables you to trade with zero commissions and generally low fees. It's particularly excellent for copy trading when you imitate the trade of a more experienced user.
Start Trading Online with eToro, the UK's Best Trading Platform
FAQs
Is Online Trading Legal in the UK?
What is UK's best trading platform for beginners online?
What is the lowest fee trading platform for the UK?
Which UK trading platforms offer US shares?