10 Best Crypto Presales to Invest in
Please note that we are not authorised to provide any investment advice. The content on this page is for information purposes only.
The cryptocurrency market is currently filled with opportunities to earn returns. Even as coin prices remain volatile, there are significant opportunities in crypto assets that are still in presales.
Coin presales allow crypto investors to get their hands on coins that aren't available to the general public. This article explores the best crypto presales to invest in right now and the projects backing them.
Our best crypto presales right now is Battle Infinity (IBAT). The IBAT crypto is one of the hottest digital assets in the crypto market right now. The asset is generating a lot of media attention and is on track to be one of the most successful presales in 2022.
IBAT is the native token for Battle Infinity – a fantasy sports gaming platform that incorporates non-fungible tokens (NFTs) and the metaverse. With Battle Infinity, players can play games, participate in governance, and even earn money for their activities.
The IBAT Premier League is at the centre of the Battle Infinity ecosystem. This platform allows participants to play fantasy sports in the metaverse. They can buy NFTs representing real-life athletes and use them to create teams. Each team earns points based on the athletes' real-life performances, and the team with the most points at the end of the season wins.
Battle Infinity also has an NFT marketplace where players get to trade their tokens and a rear system that will be built on its IBAT token.

IBAT is available on presale right now, and it is capturing massive attention. The asset has already been vetted by crypto compliance platform CoinSniper, and its smart contract is audited by Solid Proof. So, there are no chances of a rug pull here.
The fantasy sports market is projected to surpass the $40 billion mark by 2027. We believe Battle Infinity is in a pole position to evolve into a dominant player in the space. The platform is based in India – a country with 1.4 billion people and a massively overwhelming subsection of young, tech-savvy people. This puts it in a good position to grow quickly and deliver value for investors.
IBAT's presale is already live. Prospective investors can buy Battle Infinity for a minimum of 0.1 BNB and a maximum of 500 BNB.
Although the asset is no longer in presale, LBLOCK is one asset that has steadily delivered gains. Lucky Block has attracted a community of devoted followers and over 50,000 holders despite its recent launch.
LBLOCK powers Lucky Block – a crypto games platform that is looking to disrupt the online gaming space. Using blockchain, Lucky Block maintains transparency and fairness in transactions – while also delivering impressive gains to holders. Anyone looking to access the ecosystem can buy Lucky Block, with the token serving as a replacement for traditional tickets.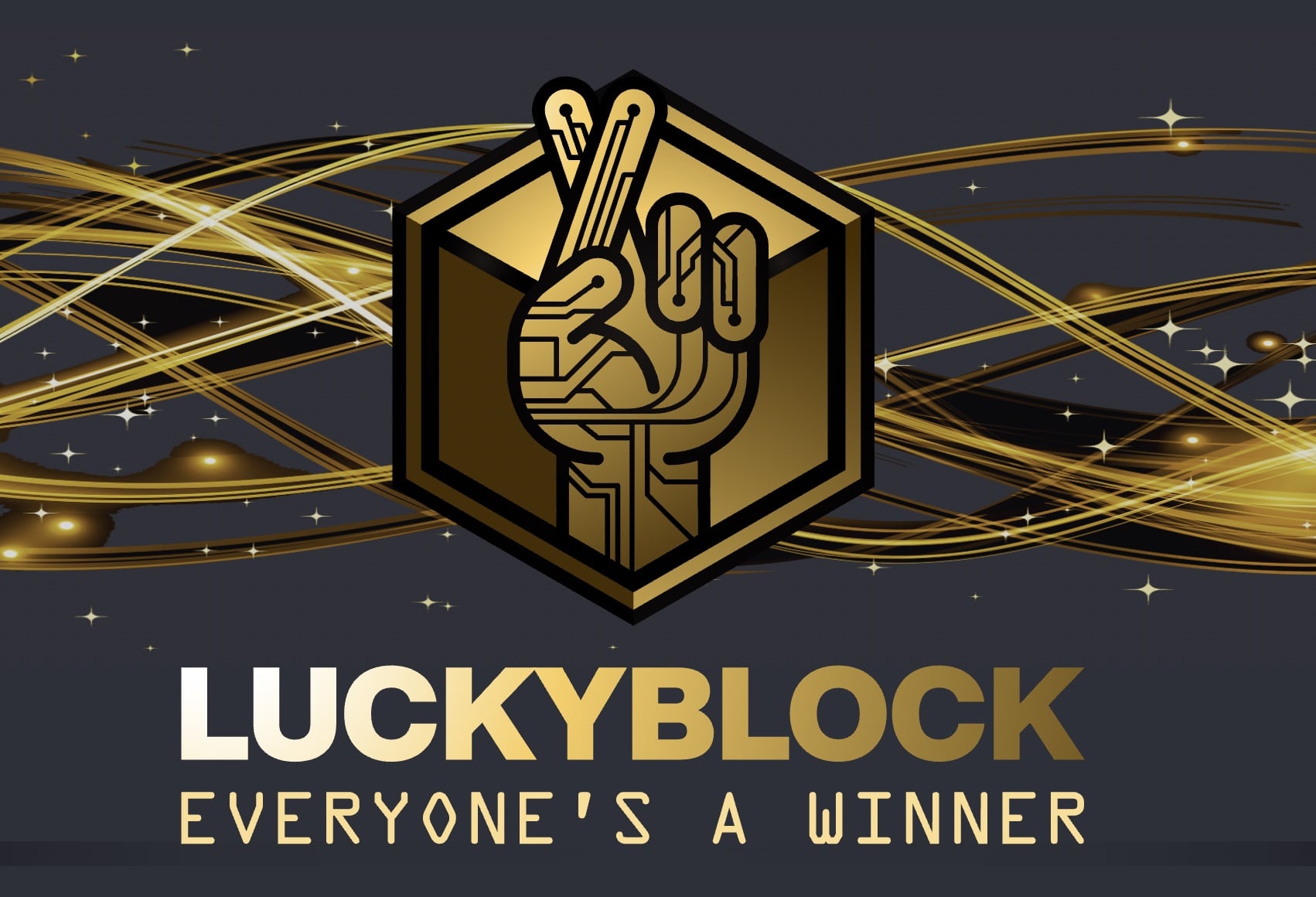 Currently, there's a lot to be excited about for Lucky Block. Most prominent is the ecosystem's regular prize pools and NFT giveaways, which reward users with cash and other prizes. The first of the pools was organized in June, and we expect to see more soon.
Lucky Block's prize pools are available to investors who purchase at least $5 worth of tickets. However, LBLOCK holders with over $500 worth of the asset can access free tickets.
As for the NFT giveaways, eligibility will be ownership of Lucky Block's Platinum Rollers Club NFTs. Lucky Block's giveaway was successful as selected winners were given $2 million in prizes in the last round. Investors can expect more from Lucky Block.
3. Aura Network (AURA)
Aura Network is an agile, scalable, and effortless layer-1 blockchain platform. The service focuses on optimising the adoption of NFTs, allowing users to mint and trade digital tokens as it hopes to become an industry leader.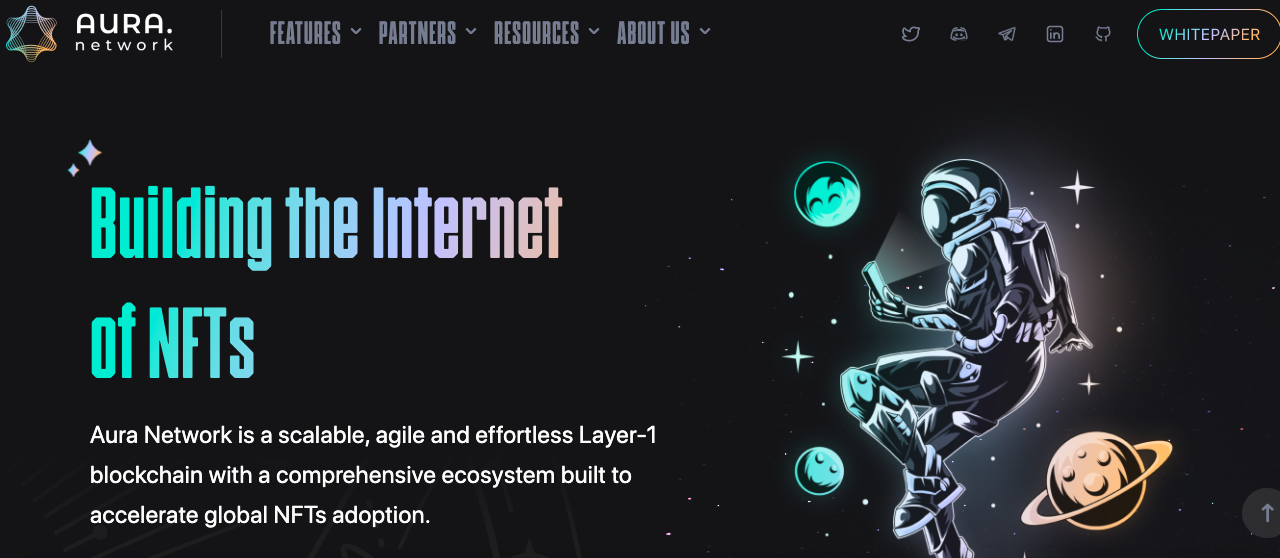 Founded in November 2021 by Vietnamese developer Giang Tran, Aura Network gained popularity after raising $2.5 million in a seed round with participants like KuCoin Labs and Kyber Ventures. Aura's uniqueness lies in combining facets of Web3 to create the perfect blockchain suite – from GameFi to decentralised finance (DeFi) and NFTs.
Aura was built on the Cosmos Software Development Kit (SDK), and it is expected to provide users with the opportunity to build fully scalable decentralised applications (dApps) from its platform.
The AURA token is expected to power this ecosystem. It is currently available on presale, with a large cap of a billion tokens.
4. Fusotao (TAO)
Fusotao is a decentralised trading protocol that aims to change asset movements in the crypto market.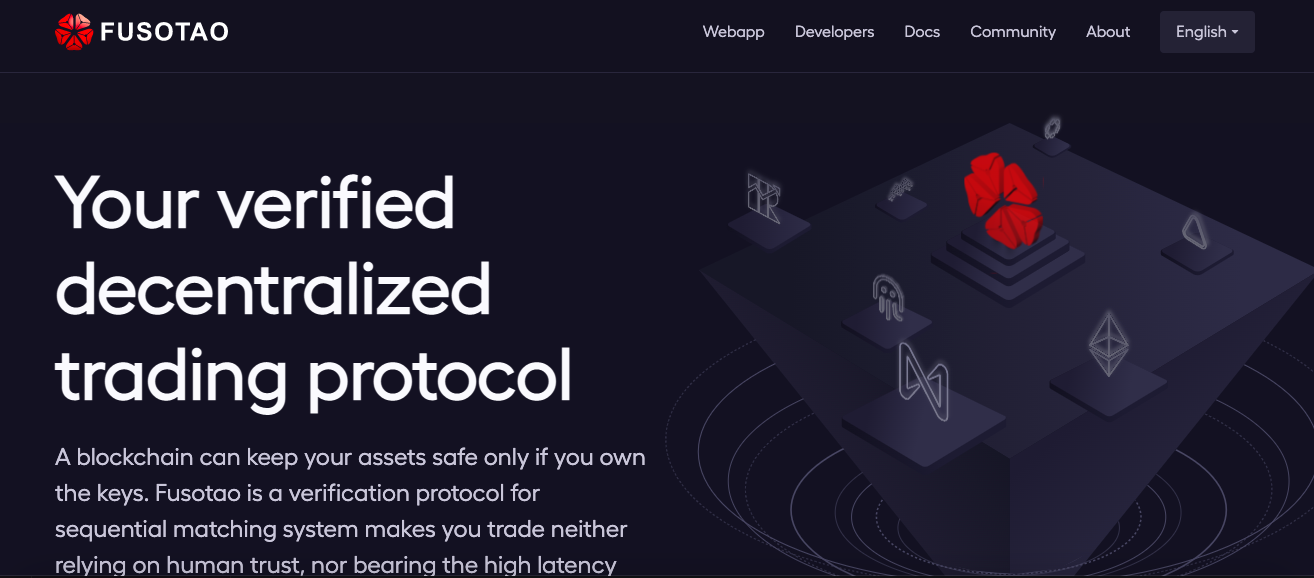 The platform's TAO is currently available on an initial decentralised offering (IDO), and it is one of the best crypto presales to invest in right now.
📢⌛️⌛️⌛️ Just 20 mins left to the IDO on @SmartPad_launch! Are you ready to get your $TAO?

⏰Starts: 8 AM UTC

All registered will be able to participate in the FCFS phase of the IDO! 🥳
Click here to participate:👉https://t.co/trtmja8tiT#FusotaoIDO #IDO

— Fusotao | IDO is ongoing (@FusotaoProtocol) July 28, 2022
With Fusotao, the goal is to match traders' data, allowing them to make trades in a trustless environment. The platform also focuses on asset security, holding user assets and verifying matching transactions from off-chain exchanges. This way, any decentralised exchange that uses Futosao will be able to distribute rewards to their communities seamlessly.
Built on the NEAR Protocol, Futosao is looking to advance the decentralised trading space and make it easier and more secure for asset holders to trade. With security as a major challenge for the DeFi landscape, we believe that this protocol has a bright future.
5. Cyberium (ESPN)
Cyberium is the self-proclaimed top gaming metaverse. The platform looks to build a virtual world where players can explore games, participate in experiences and earn tokens for their activities.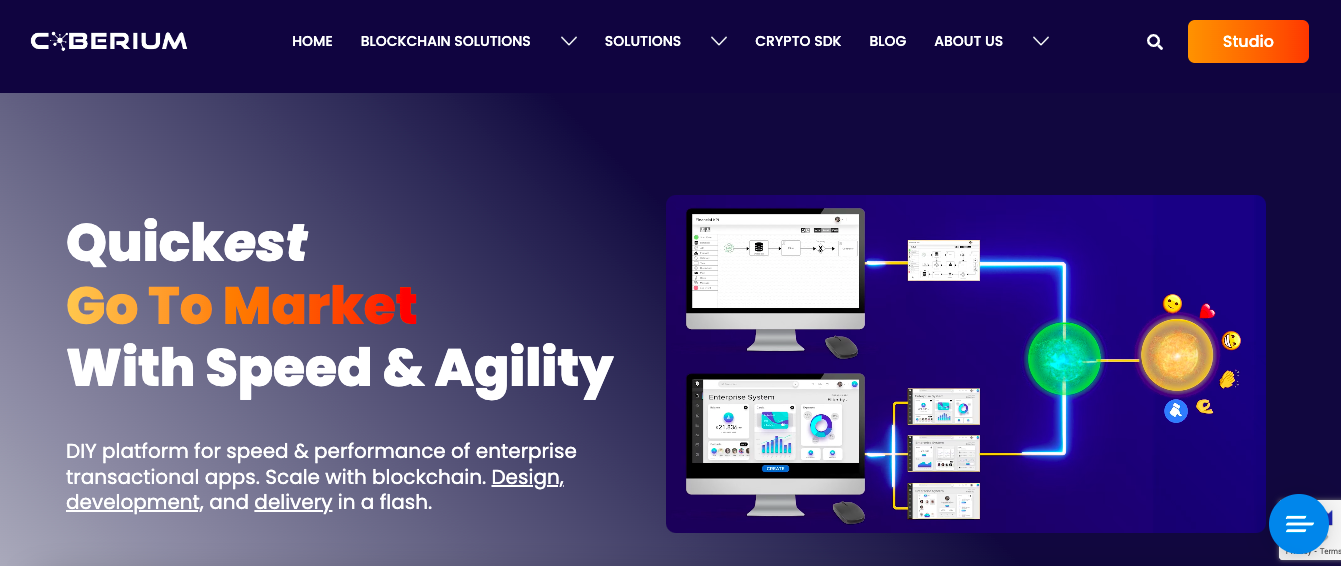 The Cyberium universe is designed for gamers and investors. Gamers will be able to earn from the platform, putting their skills and time to good use as they compete in different gaming modules and environments. At the same time, investors holding ESPN tokens would enjoy steady gains from the asset.
Cybernium was built on the Binance Smart Chain, and its ESPN token is a BEP-20 token that is expected to hit the ICO shelves at the end of the month. However, ESPN isn't the only token available here. Cyberium also uses BREAK – an in-game currency that is offered to players as reward for winning games.
BREAK will also be used in the Cyberium NFT marketplace for buying NFTs. Also, both assets can be staked in the gaming ecosystem to earn additional rewards.
6. Bioviratech (BVT)
Next, we have Bioviratech – a health technology solution that employs blockchain to improve the efficiency of vaccine distribution across the world.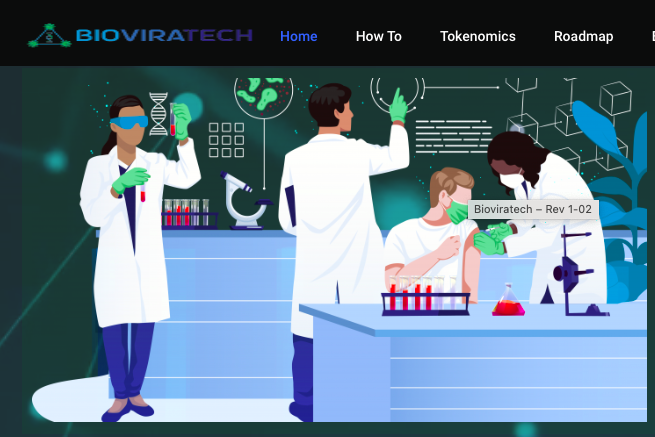 The coronavirus pandemic revealed the need for more blockchain-based solutions to healthcare. Now, Bioviratech is looking to bring the much-needed blockchain by creating smart contracts that track vaccines after they've been created and dispatched.
Bioviratech is a platform that allows users to purchase vaccines for possible future pandemics or health issues. It does this by combining smart contracts with legal contracts. Together, these contracts ensure that everyone can equitably receive vaccines from suppliers.
Bioviratech enables anybody to buy a vaccination contract and get the delivery at a later time using its BVT native token. It is an impressive healthcare innovation that guarantees seamless vaccine distribution and reduces the impact of political or administrative roadblocks on the distribution process.
According to its website, Bioviratech's BVT presale is expected to begin by the end of July. The application of blockchain to healthcare is still nascent, but Bioviratech is one platform that we expect to gain massive adoption down the line.
7. Goya Chain (GOYA)
It has become commonplace to find different top celebrities promoting NFT projects. This trend led to the development of Goya Chain – an NFT marketplace that focuses on helping influencers and celebrities create and sell their NFTs.

Goya Chain's developers have called it the first NFT marketplace built exclusively for influencers and their communities. After completing their screening procedure, anyone wishing to launch an NFT may get in touch with them and get the assistance and resources they need to mint and sell. Prospective users will have complete creative control over the NFT minting process and get a suite of tools to help them with engagement.
Goya's utility token is GOYA. The asset is expected to be available by the end of July, with the token sale expected to last for about two weeks. The asset is already gaining traction, with top crypto exchange Crypto.com set to list it once it is made available.
GOYA Tokens listed on https://t.co/eJb7qTDPBo, check it out 🔥https://t.co/8ZJHtMJZJ4#cryptocurrencies #cryptonews #cryptoart #SocialFi2Earn #PlayToEarn #POSTTOEARN #marketingdigital #marketplace #Metaverse #NFT #NFTGiveaway #NFTCommunity #NFTProject pic.twitter.com/08c9OHNbEr

— Goya Chain (@GoyaChain) July 13, 2022
8. Crypto Blocks (BLOCKS)
Decentralised autonomous organizations (DAOs) are among the biggest trends in the crypto market presently. Several of the top platforms in the market – including the APE ecosystem and Maker – are run by DAOs: a collection of users who come together to direct platform development.

Crypto Blocks is a DAO that aims to spread its influence across different market parts. Launched earlier this year, Crypto Blocks is looking to build a community where holders of its BLOCKS token can vote and decide on how the platform grows.
Built on the Ethereum blockchain, Crypto Blocks is also looking to expand into NFTs by launching different collections. Its roadmap reveals that its developers have already launched a P2E game and are expected to launch an educational initiative for NFTs soon.
9. Koakuma (KKMA)
Another excellent choice among the top crypto presales to invest in right now is Koakuma. The platform operates as a multiplayer online game that is set in a graphic-intensive metaverse. Koakuma leans heavily on metaverse and NFT applications, with players able to purchase in-game avatars, skins, weapons, and other items represented by NFTs. The more players upgrade their in-game players and win games, the more their NFTs gain value.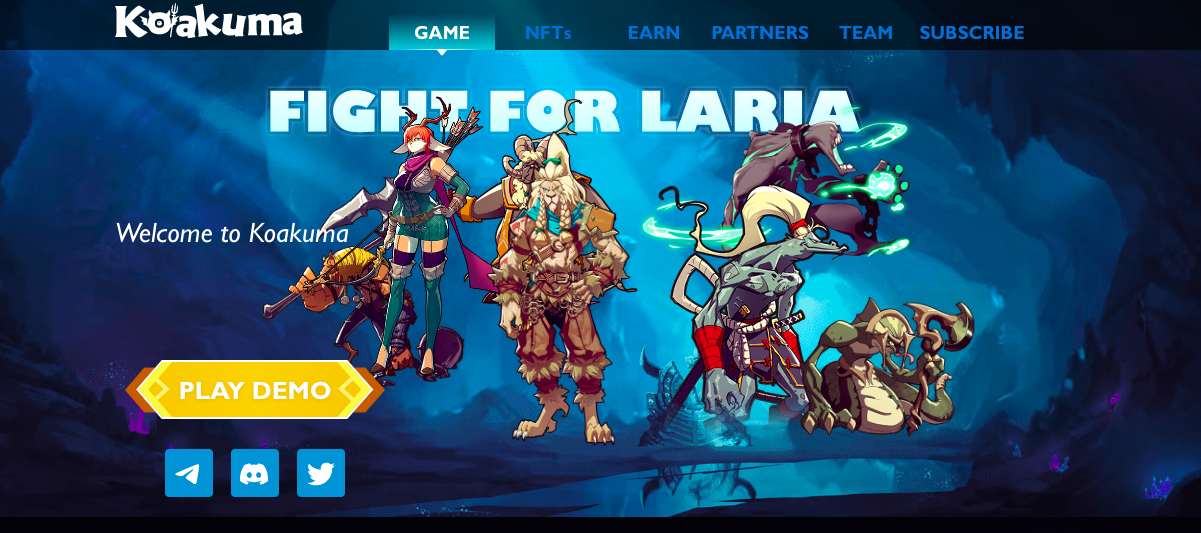 In the Koakuma universe, every player is a "Witcher". They get to explore the metaverse, battling with other players and collecting digital assets with real-world value. With an impressive storyline and strong graphics, Koakuma is sure to be an engaging game that players would love.
All of its operations would be held together by KKMA – it native token. The digital asset will incentivise players, and holders will be able to participate in voting on the Koakuma DAO. Data from CoinMarketCap shows that Koakuma's IDO is expected to launch later in 2022
10. WagerGang (GANG)
Rounding out our list of the best crypto presales to invest in is WagerGang. Built on the Binance Smart Chain, WagerGang touts itself as the world's first decentralised play pool provider for sports.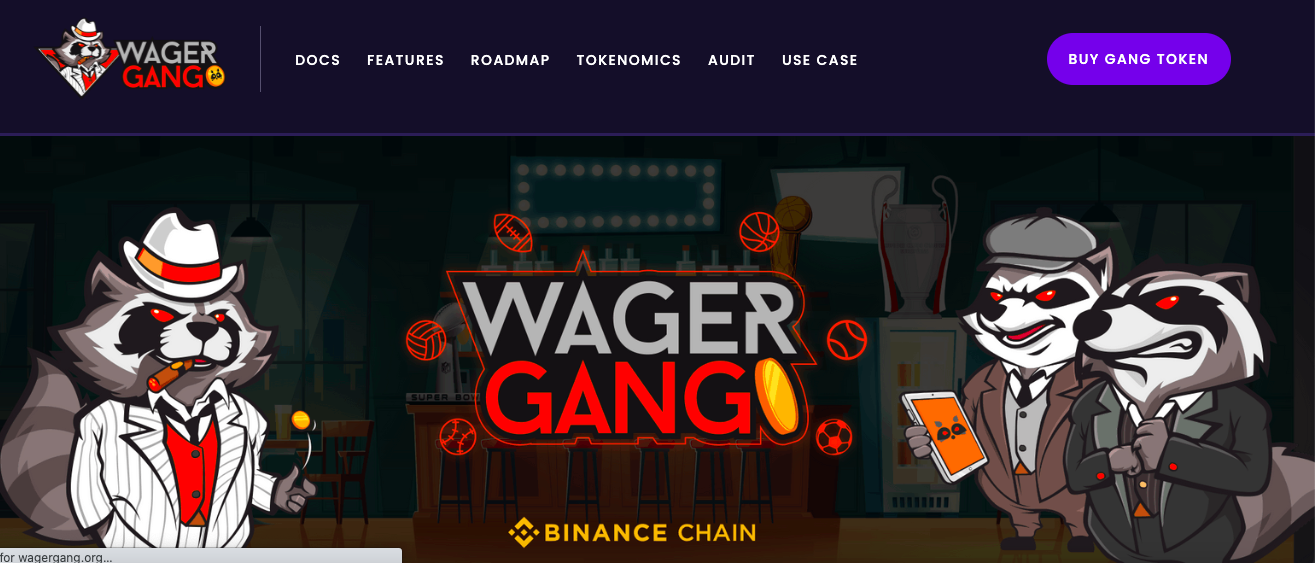 While most traditional bookmakers use obscure methods to manipulate odds and take cuts from bets, WagerGang uses blockchain to ensure fairness and provide a level playing field for everyone. The platform removes odds on sporting events by using the Automated Play Pool (APP), which works like a regular DeFi liquidity pool. Participants can add assets to the pool, and they will be divided among winners based on their wagers.
However, all tokens added to WagerGang's APP are considered staked tokens. This means that funds in this pool can generate passive income for holders.
WagerGang's native asset is the GANG token. Fans would have to deposit GANG into the APP for a chance to win from their wagers and earn passive income. The BEP-20 token has a maximum supply of 20 million and has been vetted by Solidity Finance.
The roadmap states that the presale for GANG should have taken place in the second quarter of the year, but no data is yet to be made public. Interested investors can easily follow their social media platforms for recent updates.
Conclusion on 10 Best Crypto Presales to Invest In
Presales are a great way for investors in the crypto market to earn profits. They provide an opportunity to get in on a promising coin long before its value shoots up, thus capitalising on its hype and maximising profits.
As investors continue to look out for presales, we believe that IBAT, the native token for Battle Infinity, should be at the top of their watchlists. The asset has already gained massive popularity. Many investors anticipate the launch of Battle Infinity and the IBAT Premier league. The asset is now being sold, and interested investors can participate in the presale by clicking this link.