How To Buy Bitcoin With Skrill In Under 5 Minutes!
Skrill is a 20-year-old online payment gateway that facilitates instant deposits and transfers of funds. It is one of the most secure and fastest methods for buying BTC worldwide. It is a widely used service in over 120 countries. What makes it popular is that it supports multiple methods for funding its wallet, including local mobile money transfers in some countries. This beginner guide will help you master the ins and outs of buying Bitcoin with Skrill. We will teach you and how and where to purchase BTC in the US 2022 using Skrill.
How to Buy Bitcoin with Skrill- Quick 4 Step Guide
Get an Exchange: Find a cryptocurrency provider that offers Bitcoin and signup. eToro is a great choice.
Upload your ID: Verify your crypto wallet by submitting a picture of your ID and residential address document.
Activate your Account: Add funds to your trading account with Skrill to activate it
Buy Bitcoin: Find Bitcoin in your platform and place a buy order.
Benefits of Buying BTC with Skrill
Convenience
You don't have to walk with hard cash when you own a Skrill wallet, as long as you know your username and password. You can access your funds from anywhere with a good internet connection. There's no worrying about keeping your money safe since no one can access your wallet without you giving them the login credentials. It's also available across different platforms including iOS, Android, and web-browser.
Instant Payment
Skrill is the real deal when it comes to instant payment solutions. Skrill solves the challenge of not being able to make instant purchases. Buying BTC with Skrill in the US is a real-time process. You only need to specify the amount of money you want to invest and complete your transaction in less than a minute. Instant payment gateways are handy when it comes to buying Bitcoin. Bitcoin price is continually reaping up and down. Without an instant payment gateway, you may miss good entry prices whenever you want to invest in this asset.
One-Touch Transactions
The future of online checkouts and payment is frictionless. Enjoy seamless and quick payments with Skrill one-tap. The payment agent enables you to make transactions with a one-tap of a button. For example, you can invest in BTC using eToro in the US with a single touch. This is made even easier through their checkout API that redirects into your Skrill wallet, and all you have to do is login and authorize your transaction. There's no need to re-enter your personal information. Skrill's one-tap solution saves customer's time and improves their user experience when purchasing Bitcoin in the US.
Multiple Payment Methods
The use of Skrill as a payment gateway among crypto traders is on the rise as the company takes up more payment options. Skrill has ensured that users have enough options to load and withdraw their money conveniently from virtual coins, bank transfers, and card payment methods to local mobile payment agents for different nations. As such, you can access your money whenever you need to do so, from any part of the world. Similarly, you have numerous ways of adding funds to your Skrill account before using it to invest in Bitcoin in the US. Apart from that, you can convert your funds into more than 40 different currencies when using Skrill. Moreover, customers are allowed to make payments in any currency of their preference at low conversion fees.
Security
Skrill does everything within its power to keep customer's money safe and secure. It is licensed in England, its mother county, under the Financial Conduct Authority (FCA). In the US, it operates under the Department of Financial Services in more than 50 states. The application process for an account involves rigorous identity verification to keep you safe by ensuring everyone is who they say they are. In addition, Skrill wallets are kept secure by two-factor authentication. Every user also sets up a unique six-digit code for authorization at every logging attempt to keep fraudsters away. Lastly, all wallets enjoy chargeback protection to prevent losing money to fraudulent disputes.
Bitcoin Skrill Account Regulation
Bitcoin is over ten years old now, but there are still many un-tackled areas regarding its usage. It doesn't have any other severe laws outside money laundering and fraud in most countries, including the US. America has hinted at coming up with solid rules to oversee the crypto business. However, the SEC schedule for 2022 remained silent about the matter, indicating that it may take longer before we see proper crypto guidelines like what we have in the traditional banking sector. The digital coin is legal in the US as long as it was acquired legitimately. Skrill complies with local regulations of every country and state where it operates.
The payment provider complies with all money laundering, fraud financing, and fund transfer regulations in the US. This means it submits payer and payer information to the Department of Financial Services in the US. Apart from that, the company is liable to ensure it promotes safe and legitimate business among users. Considering that Bitcoin is one of the avenues that fraudsters prefer to fund illicit activities, payment providers in the US enforce stringent measures for crypto transactions.
Skrill only allows you to use its e-wallet to buy cryptocurrency if:
They are verified Skill account holders
Have not gone against terms of use
Their accounts don't have disputes or have been suspended
They are residents of a country that is supported
Where to Buy Bitcoin with Skrill
1. eToro – Top Platform to Buy BTC with Skrill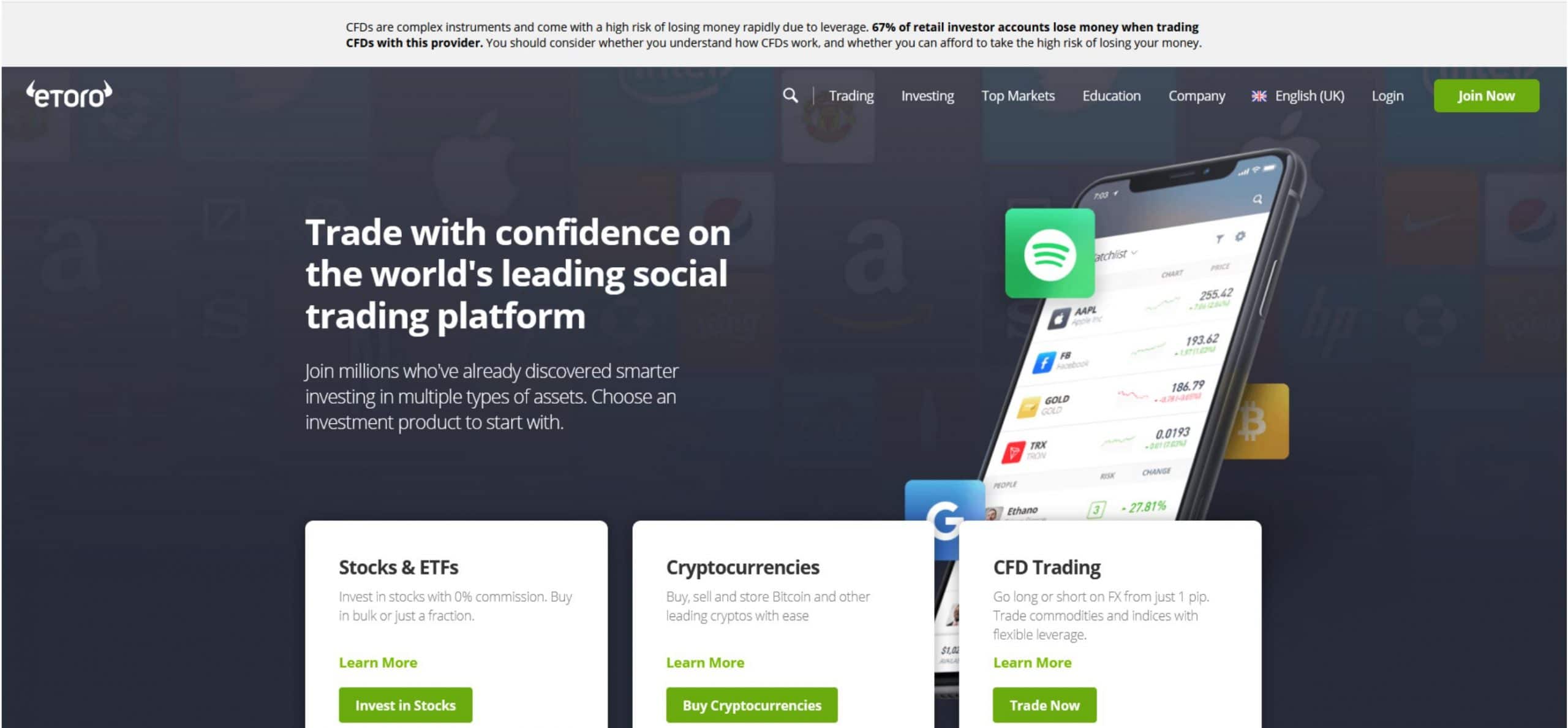 eToro is a multi-asset broker that offers more than 16 virtual coins. These include Bitcoin, Litecoin, Ethereum, Ripple XRP, and Dogecoin. The online trading platform holds licenses in the US, Cyprus, Israel, Australia, and the UK. eToro is our best crypto provider when it comes to buying Bitcoin with Skrill in the US. The exchange has the best social trading technology. Account-holders can copy trades of other traders for free. Beginners love eToro because copy trading gives them the power to start making money from Bitcoin as they learn to trade. You can also take advantage of this feature if you're busy and lack time to analyse the market.
Simply go through the list of Bitcoin traders, analyze their results for the year or few months, and distribute your portfolio to the best trading account through eToro's copy trader system. Don't just focus on returns when selecting a trader to copy. Risk is a crucial aspect of trading, so ensure to attach your investment to a portfolio with a history of good returns and a low drawdown. Once you're done with that, you can head over to eToro's educational page, where you'll find hundreds of materials to help you improve your skills. Visit eToro's social page and get to interact with other traders. Ask any questions on the social platform. Your fellow traders will be kind to share their knowledge with you. Again, all these come at no cost.
One of the things we look at when finding a place to buy Bitcoin with Skrill in the US for beginners is commissions and trading costs. We go for exchanges that offer Bitcoin trading at reasonable costs. Reasonable sounds normal, but eToro goes beyond that. Top up your eToro trading account with Skrill at zero deposit fee. In a nutshell, if you have $1000 in your Skrill account and choose to deposit $200 from your Skrill to eToro wallet, your Skrill balance will be $800, minus Skrill transaction fees. eToro does not levy any extra charges on you.
Not just that. eToro of offers zero commission trading when you buy Bitcoin with Skrill in the US. Account opening is seamless for this broker, so if you think you want to sign up with them, follow www.etoro.com to set up your account and buy Bitcoin with Skrill in under five minutes.
eToro Fees
| | |
| --- | --- |
| Commission | 0% |
| Deposit charges | 0% |
| Withdrawal charges | $5 for bank transfers only |
| Extra fees | $10 per annually after a year of inactivity |
| | |
| --- | --- |
| Pros | Cons |
|  Seamless registration process |  It does not favour pro traders who are looking for sophisticated trading tools |
|  Commission-free trading | |
|  No deposit charges | |
|  Best social trading technology | |
|  Has an educational page to improve your skills | |
67% of all retail investor accounts lose money when trading CFDs with this provider.
2. Coincola –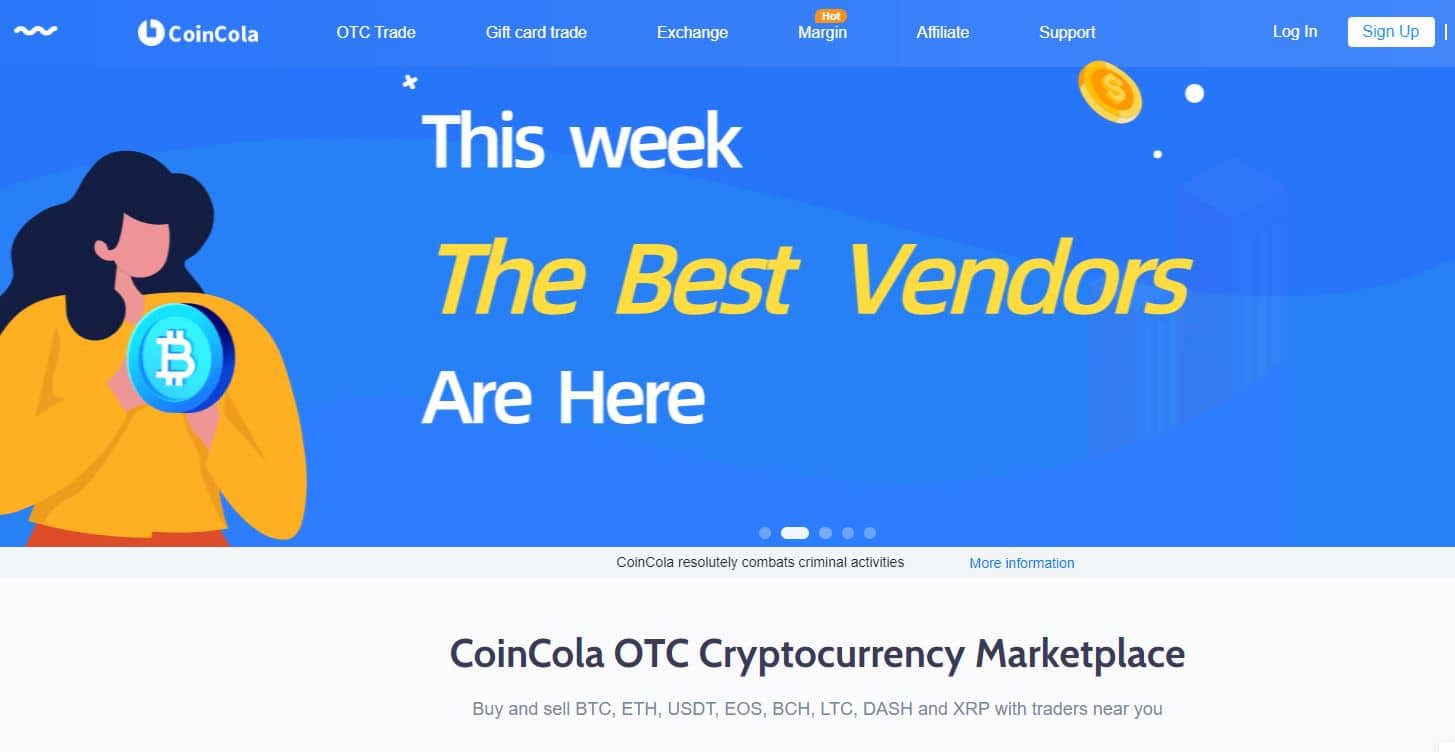 Coincola is a hybrid online broker offering crypto exchange services and over-the-counter services for the American market. In terms of geographical coverage, it provides services in 150 countries and supports 140 currencies. The broker offers a wide range of payment options like Skrill, PayPal, iTunes, Amazon gift cards, and google-play gift cards. In terms of virtual coins, you'll find Bitcoin, Bitcoin Cash, Ethereum, Tether, Litecoin, and dash on Coincola. It also supports crypto to crypto trading under two base currencies, Bitcoin and tether. Coincola brings a unique business model to the crypto world, allowing users to buy Bitcoin from nearby users. You can buy and sell any major digital asset on this platform.
To sell your crypto, create a sell order or find a buy order that matches your selling price through the Coincola platform. Purchasing Bitcoin with Coincola in the US is fast and straightforward. All you need to do is sign up for an account, get verified, and start investing in crypto. Coincola comes in a web-trader and mobile app that allows you to monitor market trends from anywhere. Use the broker's technical analysis tools to do your charting and market analysis before placing your orders. You will experience stability and speedy execution with this broker. If you are new to crypto exchanges, Coincola will be easy to use. The platform is well designed for use by newbies and even pro traders.
There are no costs for using the OTC section unless you want to run an ad. All ads are paid for, but the fee is still meager. You will not spend more than 0.5%. This is one of the lowest trading costs in the crypto market. You'll incur a 0.1% commission for the exchange market. Coincola allocates crypto wallets for all coins it supports and does not reveal your private keys in terms of security. Curious investors that like to learn and try out new things may not feel at home with the exchange. Coincola only offers seven virtual coins. Customer support is fast and efficient through LiveChat, email, telegram, Facebook, Twitter, and Instagram.
Coincola Fees
| | |
| --- | --- |
| Commission | 0.1% for the exchange market |
| Deposit charges | 0% |
| Withdrawal charges | 0% |
| Extra fees | 0.5% for ads |
| | |
| --- | --- |
| Pros | Cons |
|  Easy to open a Coincola account |  Does not support auto-trading |
|  User-friendly | |
|  Low transaction fees | |
|  Technical analysis tools available for investors | |
|  Accepts multiple payment methods | |
|  Supports 140 currencies | |
67% of all retail investor accounts lose money when trading CFDs with this provider.
eToro- Buy Bitcoin with Skrill
1. Set up your eToro Bitcoin Account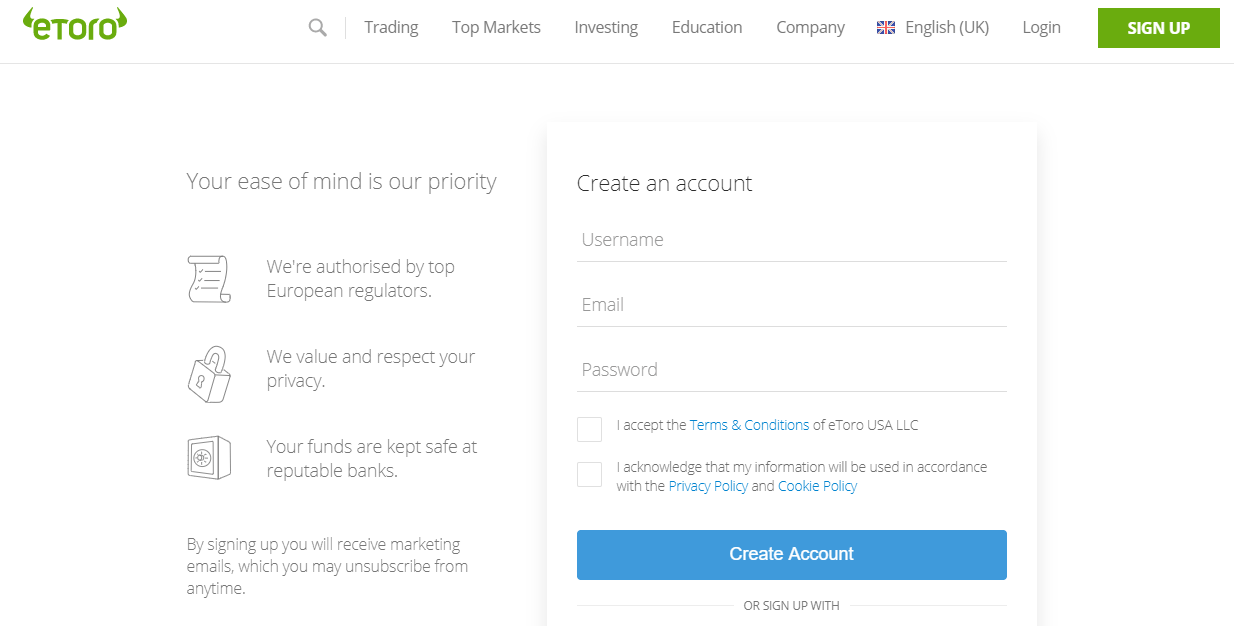 Visit, www.etoro.com, and click "Join Now" to set up your crypto wallet with eToro. This is a simple process that should take less than two minutes. It's as easy as providing a username, your email address, and password, then click on "Create Account." Now you are a member of eToro.
Sign in to your new eToro account with your credentials to check it out. On the left side is a grey pane that you will be using to control most activities in your platform. At the top is a search bar; the purpose is to lookup an asset when you want to invest in it. Your account is ready, but you may want to complete your profile at this early stage.
2. Provide KYC information
The government requires all crypto exchanges to know their clients. eToro may not know everything about you, but at least they need to verify that you're not a fraudster or a drug seller trying to find a way of legitimizing illegal money. You probably noticed that your name was unnecessary during registration with eToro to purchase Bitcoin USA with Skrill. As you complete your profile, it will be mandatory to provide your full name, residential address, and phone number. The next step will be to submit a clean picture of any government-issued identification document. This could be your passport or driver's license.
Lastly, eToro requires you to confirm your physical address. Provide a utility bill that is not more than six months old to finish the verification. All these should not take you more than five minutes of you were ready with your information. eToro will scrutinize your information and send you an email within ten minutes confirming your verification. If there was any problem with your documents, eToro might request additional information. All this is for your safety, so it's good to comply.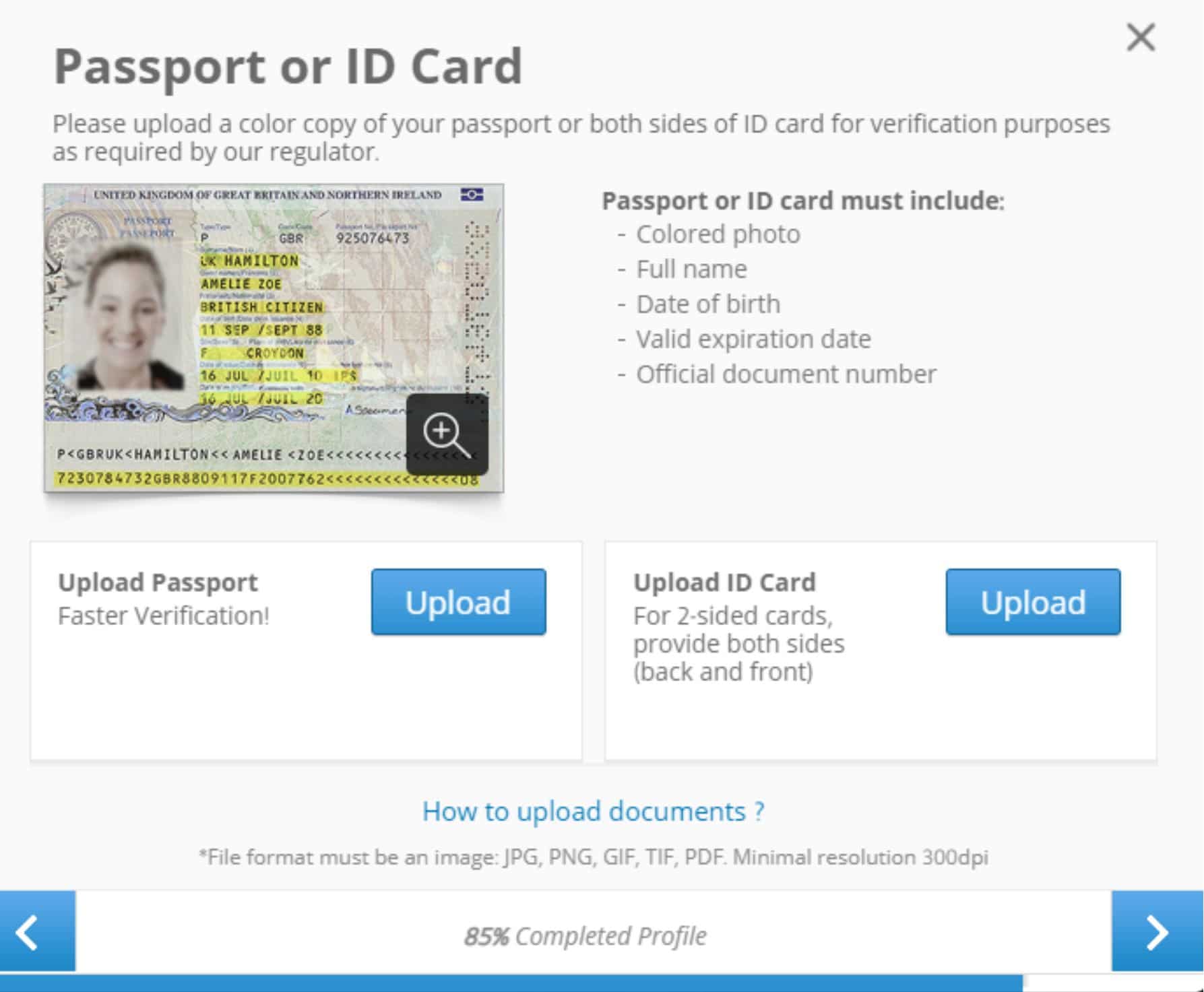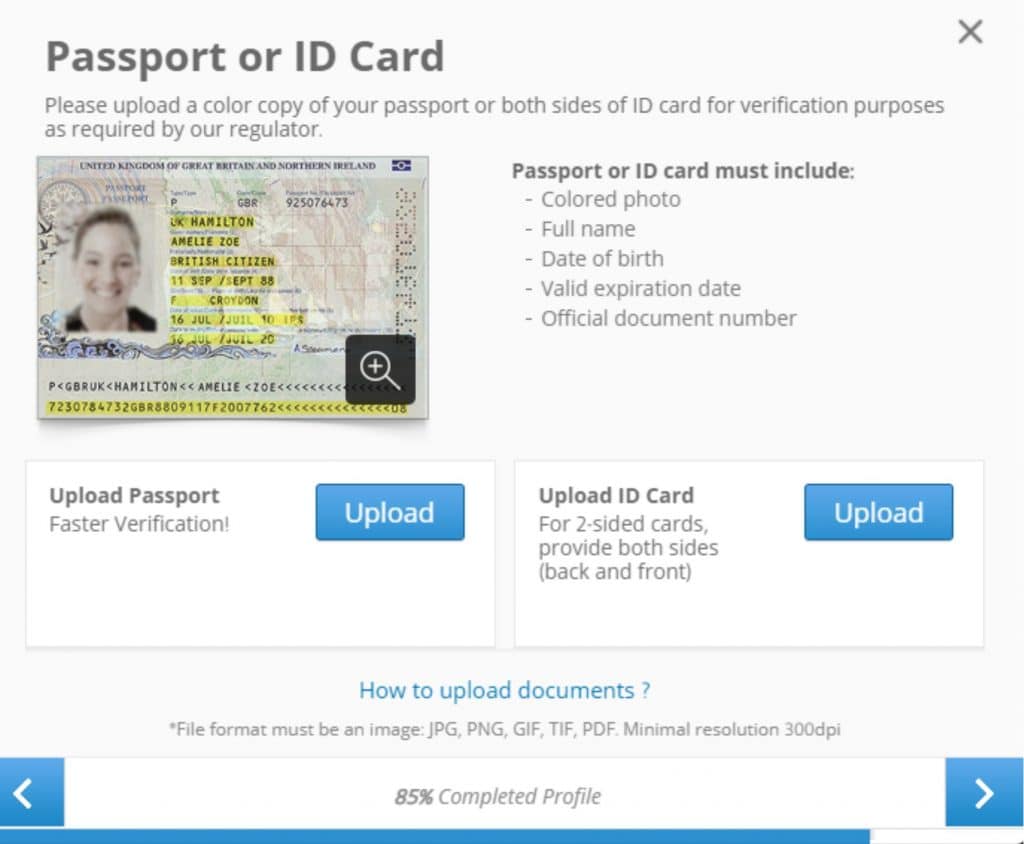 3. Fund your eToro Wallet
The time has come to buy Bitcoin with Skrill for the first time. Before doing so, you need to add some money into your eToro wallet. The minimum amount you can deposit is only $200, so no one needs to break a bank to finance its trading wallet. The maximum amount can only be limited by your payment method and the depth of your pockets. To fund your eToro account:
Go to your platform and click deposit. You will see various payment options, and Skrill will be one of them.
Select "Skrill," then specify how much you want to add to your trading account.
Press the deposit button and wait to be redirected to the checkout page.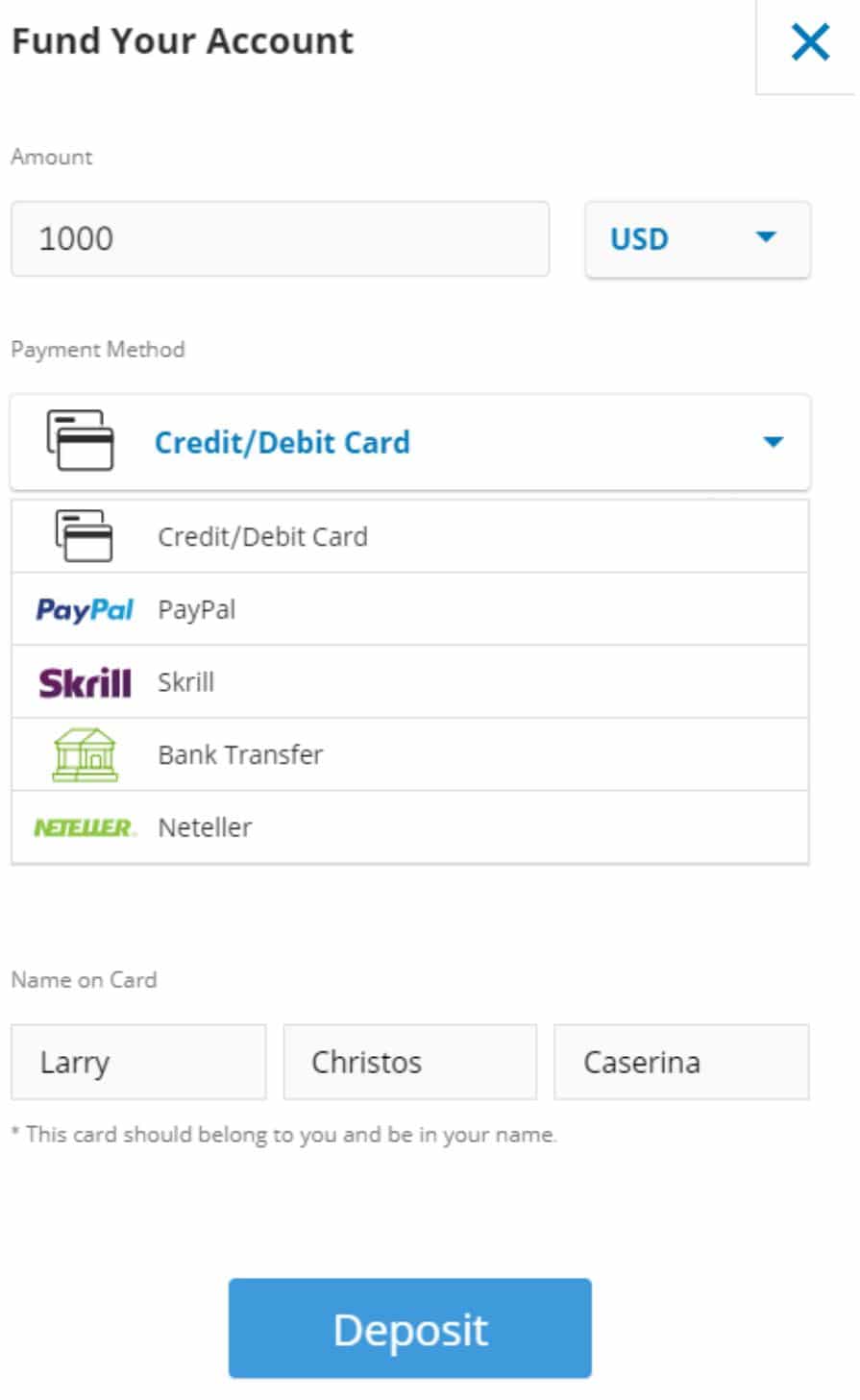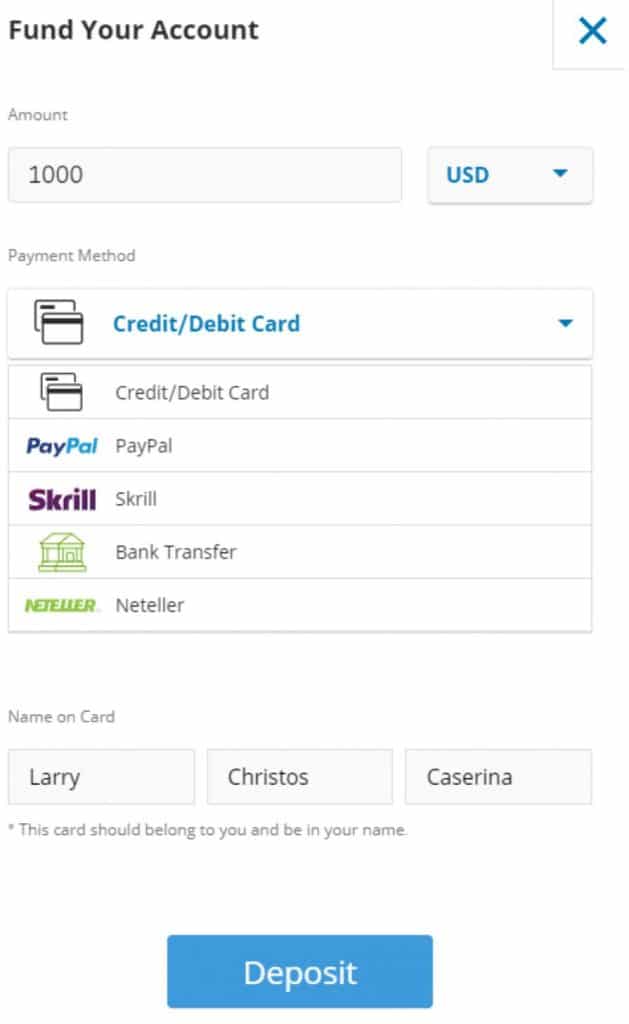 eToro will pull the Skrill login page to sign in to your Skrill account to authorize this transaction. Thanks to Skrill's one-tap, you will not have to re-enter your details once you log in to Skrill. All it takes is a tap of the button, and money will roll into your eToro wallet from Skrill. Skrill is an instant payment gateway, so your eToro balance will be updated immediately.
 4. Buy Bitcoin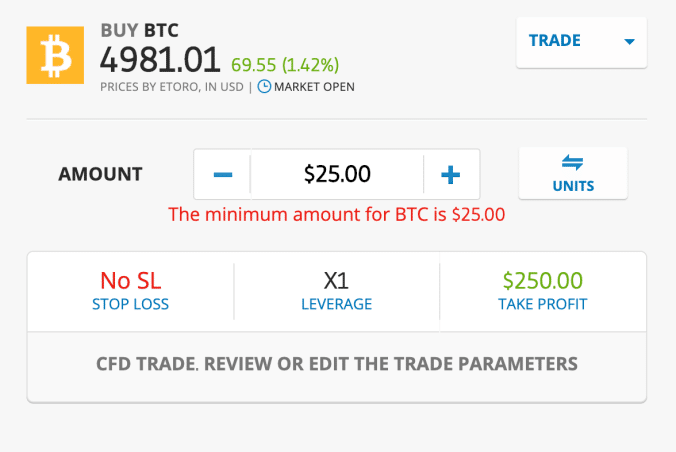 With money in your wallet, buying Bitcoin is as easy as drinking water. Bitcoin is represented by the ticker symbol "BTC." A ticker symbol identifies cryptos in an exchange like eToro because some coins may have very long names. Go to the search bar and look up "BTC." Click on it, and press the "Trade" button. You have not placed an order yet, but you're not far from doing that. Now it's time to specify how much worth of BTC you would like to invest in. Click on "Set Order," and just like that, you've successfully invested in Bitcoin with Skrill. eToro supports fractional trading from as little as $25. As a beginner, you don't need to spend all your deposit in one go. Instead, divide your balance into small amounts and stack your trades, profit after another. By stacking, we mean you can enter into a buy order, wait for it to have a reasonable floating profit, then add another buy trade. This strategy helps you to avoid over-risking on one trade.
Conclusion
Bitcoin is here to stay. Early investors for the digital coin made a fortune. Even at a price of over $30,000, the future of this coin is still bright. You would not want to be chasing the price when it's going up, so it's best to start putting your money in Bitcoin now. Remember, you do not need to purchase an entire Bitcoin at tens of thousands of dollars. You can benefit from eToro's fractional investing and start buying small amounts of Bitcoin every month.
Come up with a plan and direct a small portion of your income monthly towards this course. You'll be surprised to see your small contributions grow into a fortune. That's how every big name in the investment industry did it. Now you know how to buy Bitcoin in the US in 2022 with Skrill. You don't have to wait any longer to get started. Open your account with eToro and enjoy investing in BTC commission-free with Skrill.
eToro.com – Best Platform to Buy Bitcoin with Skrill
RELATED GUIDES:
– Buy Bitcoin With Bank Account 
– Buy Bitcoin With American Express
– How To Buy Bitcoin with Prepaid Card
FAQs
How to Buy BTC with Skrill using eToro?
Can I make a loss buying Bitcoin with Skrill?
Is it legal to buy Bitcoin with Skrill in the US?
How safe is Skrill when it comes to buying Bitcoin?
What makes Skrill stand out when it comes to buying BTC?