Botsfolio Review 2022: Is it Legit, or a Scam?
The news about the massive rise in Crypto values and people making huge gains from them has found its way into mainstream media. However, many investors have been reluctant to trade due to either past volatility cases, lack of expertise, or the right timing. Presently, many Crypto trading platforms help traders make a profit by automatically studying the market, understanding the value of the crypto assets, and choosing the right time to enter the market. Botsfolio is one of such trading platform.
Botsfolio is a trading app designed to automate crypto trading and help newcomers who don't understand the market yet. The platform claims to trade efficiently and that users don't need prior experience to trade. Does this platform hold all its claims, is the platform legit or a scam, and what makes this platform unique? All this and more will be examined in this review. Read on to find out.
Botsfolio at a Glance
| | |
| --- | --- |
| Type | Automated Robot |
| Minimum Deposit | $1000 |
| Withdrawal Duration | Based on exchange |
| Win Rate | Not specified |
| Mobile App | No |
| Supported Cryptocurrencies | BTC, ETH, BCH, LTE |
Botsfolio Review: What is Botsfolio?
Botsfolio is a leading crypto trading bot that provides simplicity and convenience to new and experienced traders to help them benefit from the strategies used in trading and crypto investment. Botsfolio has autonomous analytical tools that help you notice the best time to purchase an asset and the best time to leave the market. It has 24/7 market access; thus, it can monitor it, identify price changes, buy low prices, and sell high. The app lets you execute multiple strategies to give users a diverse portfolio that can perform even when markets change direction. This network is utterly autonomous; hence, an investor does not select a portfolio or investment strategy. Its ability to spot trade opportunities accurately is top-notch. Besides, it also affords you 100% control over your digital currencies. However, the platform is currently only accessible on the Binance exchange.
Botsfolio: Legit or a Scam?
Botsfolio helps you trade with zero trading expertise and coding skills. It is a highly-secured trading bot that can generate and manage your crypto portfolio efficiently. Botsfolio is designed to help you earn reasonable returns irrespective of market direction. Despite the bot being in business for some time now, there is no information on the bot's efficiency and accuracy.
Botsfolio only works with Binance, limiting the opportunities to profit from arbitrage and other features available on other exchanges. Countries where Binance is not permitted to trade have no method of taking advantage of this platform. The software allows users to trade with leverage, which means they have a better possibility of making more money, but there is still a risk of losing money due to market conditions. The software has a plethora of testimonials, with users claiming to have made a good profit from trading on the platform. However, there is no actual proof to back up this claim.
Botsfolio seems to be a legit app for trading cryptocurrencies. Still, users should conduct additional research before trading on any app as the market is highly volatile and should not invest more than they can afford to lose.
Botsfolio Features
Security
The Botsfolio system is entirely secure. Since trading happens on the exchange, assets are also kept on the exchange, meaning even if the Botsfoilio system is hacked, users' funds cannot be withdrawn. An API is used to connect to the exchange, and Botsfolio has claimed to have disabled the withdrawal function from the API so no one can steal funds. The API keys are stored in an encrypted form as the platform uses SSL certificates to ensure security.
Pricing
The service is priced starting from $5 per month for managing a $1000 investment. But it bumps up to $20 per month once all the capital is deployed into the portfolio. The pricing is lower than most crypto bot services, and however, the pricing increases as the portfolio value increases.
Performance
While the performance for such a tool depends upon many factors like market conditions, money invested, risk profile, etc., the bot still manages to allow users to profit from trading in record time. The bot's future trading allows for higher earning, and it does not trade with your investment unless it has identified a profitable trading opportunity. The high performance of this bot has drawn many users to the site. Even though there are loss-making trades, the bots managed to turn most transactions into profit.
Customer care
The platform has a help center with many valuable resources to help the user and provides a blog that talks about the platform. The Botsfolio platform also has a support service that can be reached easily. They can be contacted via live chat, email, or using the social accounts of the platform.
Futures Trading
In futures trading, the risks involved are incredibly high, but the potential for returns is excellent. Botsfolio leverages a mix of strategies to ensure that users are safe while trading futures. Some of the strategies are Swing trading on the price movements, trading by looking at the trends, scalping to gain small gains several times daily, and Investing for Fixed Income.
How to Create a Botsfolio Account
Step 1: Registration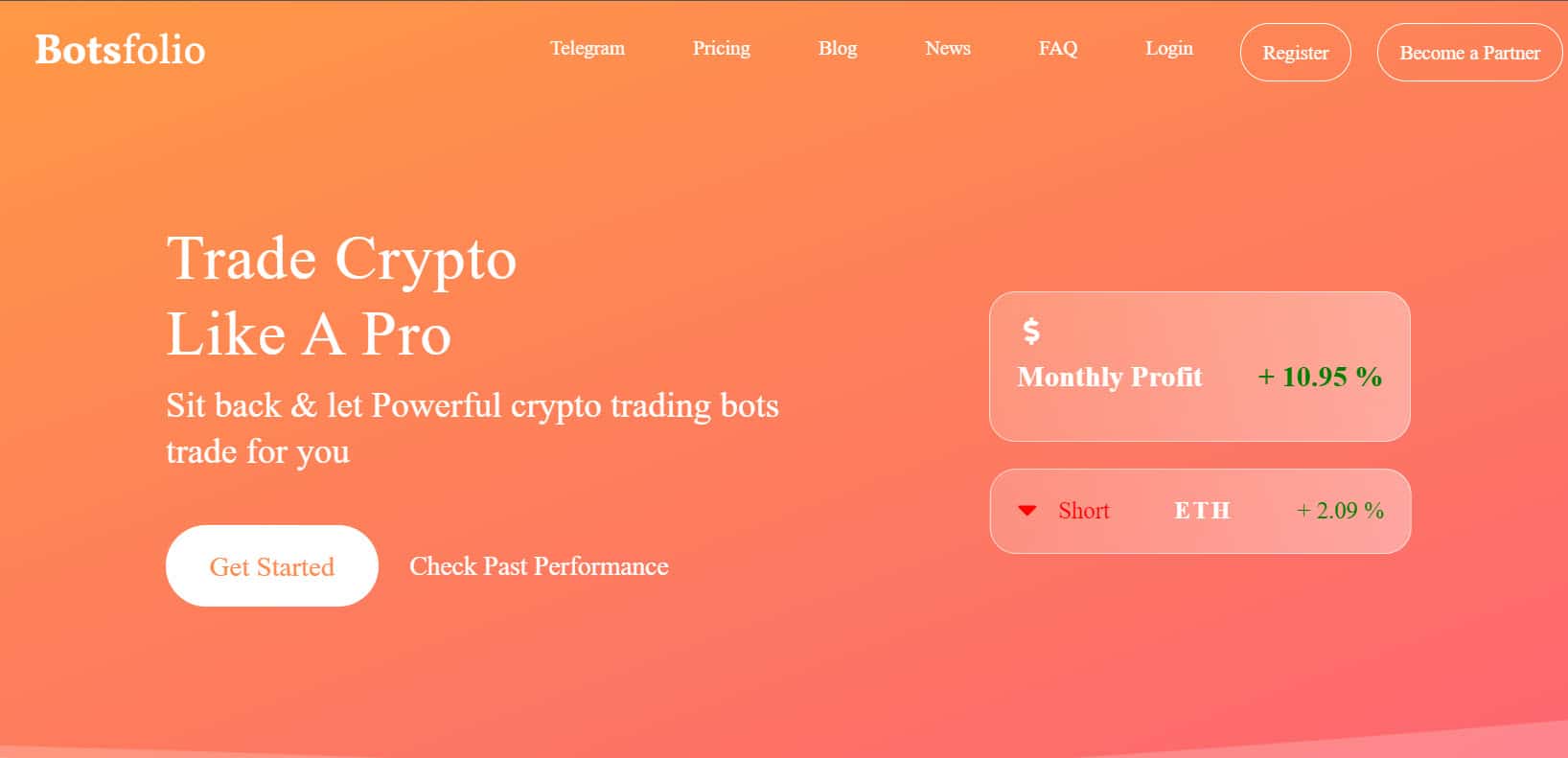 To get started on the platform, an account has to be opened first. Visit the official website to register for a free account. All that is needed to register an account is your email and a strong password. The platform then sends a confirmation email to the user to verify the account. The platform can be registered using social media account like google. The setup should not take more than 5 minutes.
Step 2: Deposit Funds
There is no deposit fee to be paid as the platform connects to different exchanges. However, for trading to occur, users still have to deposit money on their various exchanges for the bot to trade with. To use this app a user, have to deposit at least $1000 for trading. The app also charges users monthly for using their services. The app charges $5/month to manage assets ranging between $1000- $3000. The pricing increases with higher portfolio values.
Step 3: Demo Trading
Demo trading is a way that crypto bots help users get familiar with the platform and help them test out different trading strategies before trading for real. The demo feature simulates how the live trading platform will look and uses historical data to allow users to test their processes.
Botsfolio uses Binance as the price information source. The results here are shown in real time, and the strategies gotten can be applied to real trading and expected to make a return.
Step 4: Live Trading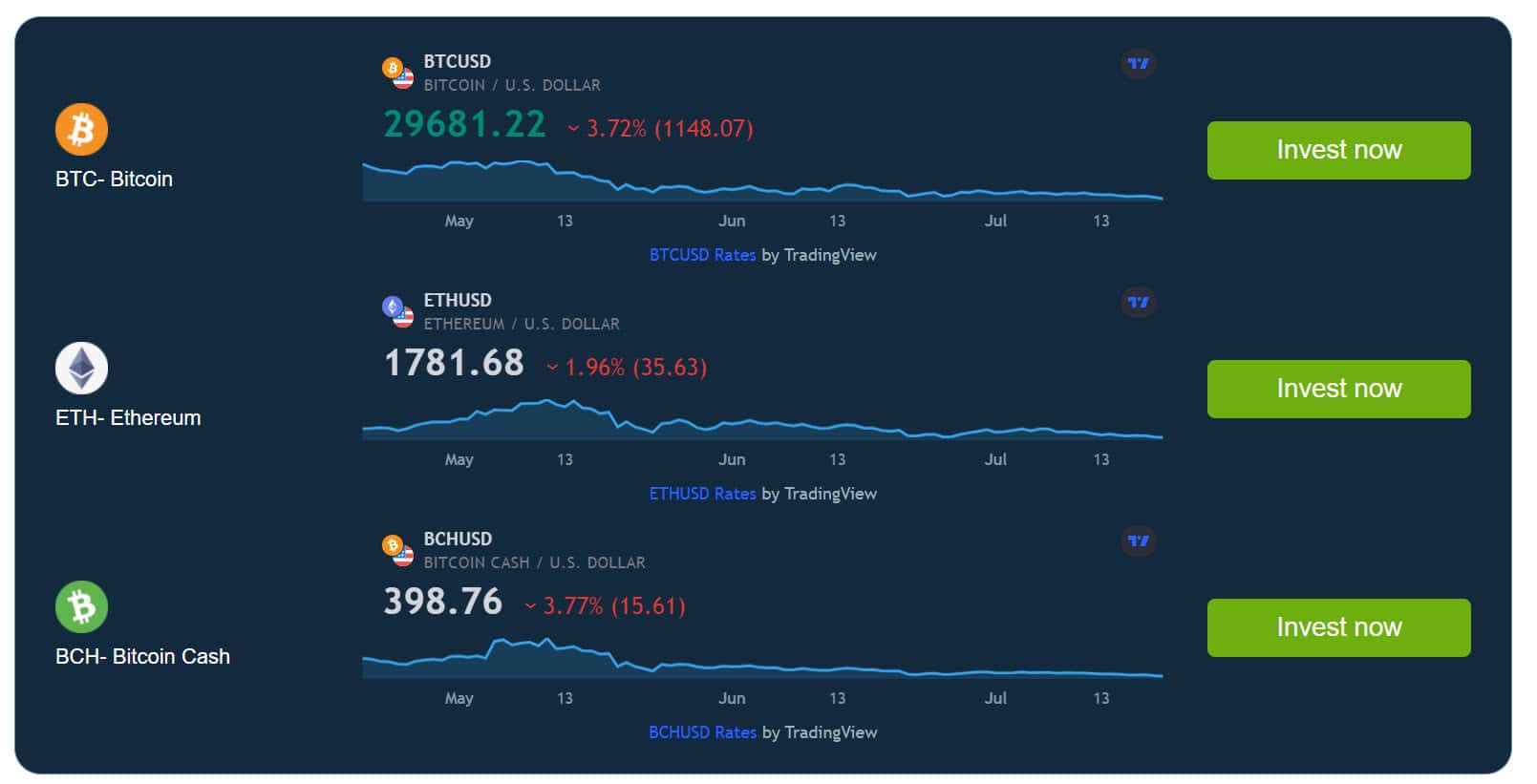 This is using the robot services to trade. You have to decide your investment goals. Botsfolio provides you with a few questions to help you decide how to allocate investment in different cryptocurrencies. Your answers will enable it to formulate a trading strategy that suits your risk appetite. Botsfolio automatically trades from your account so you can relax and track updates on Botsfolio's dashboard. The platform supports both new and inexperienced traders using the platform.
Botsfolio Features – Why Choose This Bitcoin Robot?
Control over Assets
A lot of other crypto trading bots store your assets in wallets that can be easily hacked. Some even go as far as controlling how and when you can use your crypto assets, and Botsfolio does not store or restrict control over your account or assets.
Trading Bots
As a crypto trading bot, Botsfolio manages your crypto investment like a hedge fund manager does for traditional investors. Botsfolio can effectively execute trades within milliseconds of spotting a trading opportunity, and the speed of execution maximizes the chances of making profits, unlike when executed by you.
Zero-Knowledge to start
Botsfolio claims users of any experience level can use the platform for trading. As the platform trades automatically, users need no special knowledge of configuring the trading bots to profit. The robots, once activated, are deployed with professional investment strategies.
Withdrawal
Since the assets are on the exchange and not on the Botsfolio app, users can withdraw all their investments from the crypto exchange any time they want. Botsfolio cannot transfer or withdraw the assets.
Risk Management
No one wants to lose all of their investments with just a few bad trades. Botsfolio has strategies to help users manage their funds with risk management intelligence incorporated into the robot.
| | |
| --- | --- |
| Pros | Cons |
|  You control your investment |  Only works with Binance. |
|  It only trades futures when your risk level |  Requires a minimum investment of 1000 Tether to get started. |
|  Responsive Customer Service | |
|  Provides good value compared to competitors | |
|  Risk management intelligence | |
|  Requires no knowledge to start | |
Which countries is Botsfolio in?
 United States: Botsfolio offers an excellent user interface and easy-to-use platform for its investors in the United States. To enjoy its services, create an account and get started.
United Kingdom: In the UK, getting started with Botsfolio is simple. You can use the trading bot features when you create a Botsfolio account, and it helps you customize and test your trading strategies.
Canada: Bitcoin robot services are now offered to Canadian traders for free through Botsfolio. All that is required to use these services is creating an account and the commencement of service.
Germany: The Botsfolio app is available in several countries, with Germany being one of those countries. The user interface is straightforward, making it simple to access all of the site's functions.
How Much Money Can I Make Using Botsfolio?
Botsfolio offers no success rate to its users, and there is no way to quantify how much can be made from the platform. However, the amount to be made can depend on certain criteria such as the market volatility, the trading strategy adopted, the number of functionalities available to the user, and the amount invested by the user.
When Should I Use a Bitcoin Robot?
Keeping your emotions in check
Emotions can run too high and make traders leave the market too early or stay and close the trade too late, leading to losses and drastically harming your portfolio. This calls for the need for an automatic trader. Set up your trade methods, and the program will run efficiently if you want to trade securely without meddling with your emotions.
Monotonous tasks
There is a considerable degree of work required to execute administrative tasks because they are time-consuming and tiresome. In other cases, a tedious, mundane job can become monotonous and frustrating because of its repetitive nature. This is one of the key reasons many cryptocurrency traders choose to employ crypto bots: they are exceptionally helpful in streamlining and automating the many aspects of bitcoin trading.
Obtaining precise information
The cryptocurrency market is highly volatile, requiring traders to be extremely precise with their techniques. Traders must enter and exit the market at the appropriate times. Therefore these bots perform all of the necessary analysis and enter or exit trades at the correct times.
Is Botsfolio Right for Me?
If you want an easy-to-use app, which gives you control over your trading choices, helps you manage the risk associated with trading, is not too expensive to subscribe to, and offers top-notch security for your funds. Yes, Botsfolio is right for you to trade on.
Worthy Tips for Beginners to Make Positive Returns Using Bitcoin Robots
Learn the fundamentals of cryptocurrency trading.
Keep in mind that understanding the foundations of trading will require time and effort. Even if you decide to trade using bitcoin robots as your platform, you'll need to learn some basic terms to get started and understand what you're doing. Fortunately, most bitcoin robots include most of the information you'll need to get started, so you shouldn't have any problems.
Learn more about your asset
Gaining a better understanding of your favored asset allows you to devise more effective trading methods based on how it has performed throughout time. Insufficient knowledge about the asset you're trading, on the other hand, can expose you to higher trading risks, putting your investment in danger of loss.
Only invest money you can afford to lose.
New traders frequently make the error of making massive first deposits in the hopes of achieving more significant profits afterward. Higher investment quantities can result in higher earnings, but they can also raise the risk of losing your investment money. Beginners should start with less cash and progressively grow their investment over time to be as secure as possible while learning trading foundations.
Take your time
Although the bitcoin market is becoming more competitive by the day, this does not mean you should rush into your trades. Before you start trading, take the time to think about your alternatives, goals, and dangers. This is the key to trading success. Many people make financial decisions in haste, and it is in this area that they make the most of their errors.
Why are Bitcoin Robots Profitable?
Timing
Bitcoin/crypto bots are software programs that buy and sell cryptocurrency significantly faster than humans can. If you use a trading bot, you may want to use a trading indicator to help you place more accurate market orders on stock exchanges.
Speed and Efficiency
Bitcoin trading bots are automated programs that perform trades more quickly than humans. Even the most skilled and experienced traders cannot outperform Bitcoin trading bots. Provided you code your Bitcoin trading bot appropriately, it will continuously execute deals in a timely and efficient manner. And speed is critical in the Bitcoin trading process, as it is in most other financial transactions. As a result, Bitcoin trading bots can assist you in making more money from your activity by increasing your efficiency.
Reduces the chance of human error.
Trading software can significantly reduce the possibility of human error, which can harm a transaction. The development of these approaches and tools was based on extensive research and analysis of the digital currency market and trading patterns. This automated system requires very little human input, lowering the risk of human error significantly. They can delegate trade execution to automated systems to reduce the risk of human error.
Possible Risks when Trading with Botsfolio
Botsfolio only works with one exchange which means that whatever happens to the exchange affects all users' portfolios. So, users stand the risk of loss if the exchange is hacked or something else happens. Botsfoilio also offers high leverages or futures trading for its users, which can lead to massive loss even with the risk management intelligence. The market is highly volatile, and future trading can lead to more significant losses than normal trading.
Does Botsfolio Have an App?
Yes, the platform does have a web-based application that can run on any browser. As of this moment, there is no mobile app available, and there is no news of any being in production, but you can easily have access to the website from your phone, tablet, and laptop browsers.
Has Botsfolio Been Featured on the Media or Endorsed by a Celebrity?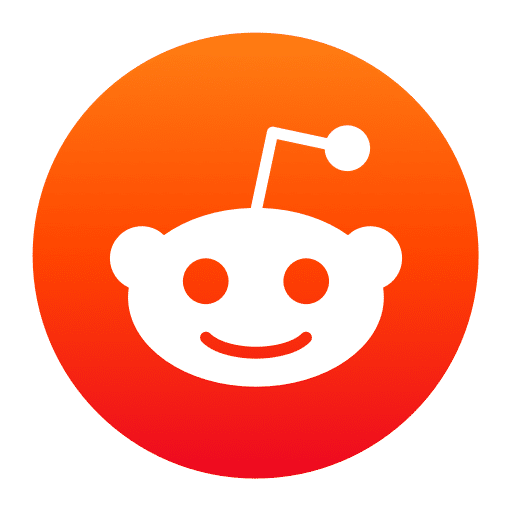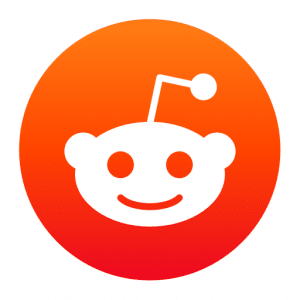 Botsfolio Reddit
There has been a report on Reddit that Botsfolio has been featured on multiple tv shows and used by celebrities. After research, we found no direct evidence that Botsfolio has been linked to any tv show or celebrity, and the company has not made any of such information public.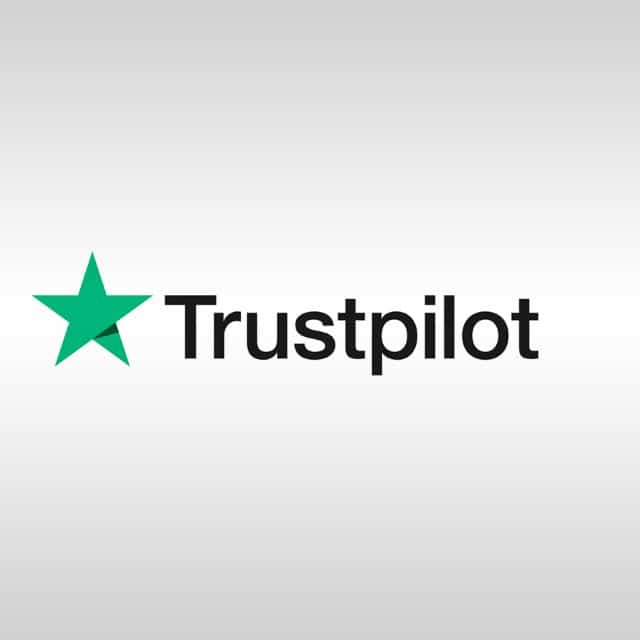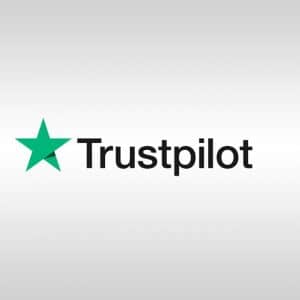 Botsfolio Trustpilot
Botsfolio has gathered some reviews online with mixed reactions. While many people had positive engagement with the platform, some claim that the fees charged are higher than the specified ones on the platform.
Botsfolio Review: Our Conclusion
The Botsfolio platform is a classy trading bot providing full automation to help all investors maximize their income. Unlike many other trading bots, using Botsfolio does not require any expert knowledge; even a beginner can easily invest and generate good yields. The platform only works with Binance, and there is no way for you to move your assets to another wallet while using the service. The app promises no returns on investment but offers future trading for users.
Top 3 Alternative Bitcoin Robots:
ALSO READ:
FAQs
Is Botsfolio Legit or a Scam?
Is Botsfolio Easy to Use?
How Quick Can I Make Money on Botsfolio?
How Many Trades Can I Do Daily with Botsfolio?