How to Buy Lithium Stocks – How to Buy Lithium Stocks in Five Minutes
Looking to get into lithium stocks? There is quite a buzz about lithium stocks because electronic vehicles (EVs) use lithium batteries, and electronic vehicles are set for a huge upsurge in popularity thanks to stiffening global regulation over carbon emissions. Global car producers are set to spend more than half a trillion dollars on electric vehicles and batteries by 2030.
Below we review three online brokers where you can trade lithium stocks. We have picked regulated brokers with good reputations and commission-free stock for purchase. All three – eToro, AvaTrade and Capital.com – offer access to lithium stocks across the lithium supply chain including miners, refiners, battery-makers and end-users.
Buy Lithium Stocks at eToro – #1 Broker
How to Buy Lithium Stocks – Quick Four-Step Strategy
With the eToro trading platform, you need to take just four simple steps to purchase lithium stocks.
Step 1: Open an account with eToro: go

to the

eToro

website. Click 'Join Now' to get started. Supply your name, email and password. Press 'Create Account'.

Step 2: Upload ID: Upload two scans: Proof of Identity and Proof of Address. Use your passport as Proof of Identity for the quickest verification.

 

Step 3: Deposit funds in your account: eToro accepts 15 fiat currencies as well as a variety of payment methods (dependent on your country of residence).
Step 4: Buy Lithium Stocks: You can buy lithium stocks commission-free with eToro. Search using the top toolbar, or browse through stocks by pressing the 'Discover' button on the left toolbar, and pressing 'Stocks' on the central menu that comes up.

 
Why Buy Lithium Stocks?
The compelling reason to buy lithium stocks is to expose your portfolio to the projected global rise of the EV (electronic vehicle).
Zero-carbon is now a global preoccupation. One country after another is bringing in new legislation to force conventional petrol/diesel vehicles off the road. EVs are the only option available, which is why the shares of Tesla (TSLA), the world's leading EV producer, have only stopped rising this year when maverick Tesla honcho Elon Musk suggested he might sell off 10% of his Tesla shares to avoid new US taxation measures.
2021 sees around 10 million EVs on the road globally. By 2030, this number is set to rise by over 1000% to 125 million (according to the International Energy Agency).
The demand for lithium-ion batteries is expected to rise ten-fold during the same period. By 2027, the lithium-ion battery industry is projected to be worth $87 billion USD, having hit a Compound Annual Growth Rate (CAGR) of 13%. Lithium-ion batteries are favoured by EV manufacturers over other types of batteries because they are smaller, lighter and offer longer life. Smartphone producers like Apple and Samsung also use lithium-ion batteries.
Obviously, lithium-ion batteries need lithium. Global lithium production is projected to triple from 442,000 tonnes in 2020 to 1.5 million tonnes in 2030.
Where to Buy Lithium Stocks?
You can buy lithium stocks as well as lithium ETFs (Exchange Traded Funds) with an online broker.
Two things to watch out for when choosing an online broker: regulation and deposit currencies. You want a regulated broker at all costs. Using an unregulated broker, or a broker with only superficial regulation, is asking for trouble. When it comes to deposit currencies, you need a broker that takes your native currency. Some brokers are limited in the sovereign currencies they can take.
The three brokers we review below offer global regulation as well as a global choice of deposit currencies.
1. eToro – Overall Best Way to Buy Lithium Stocks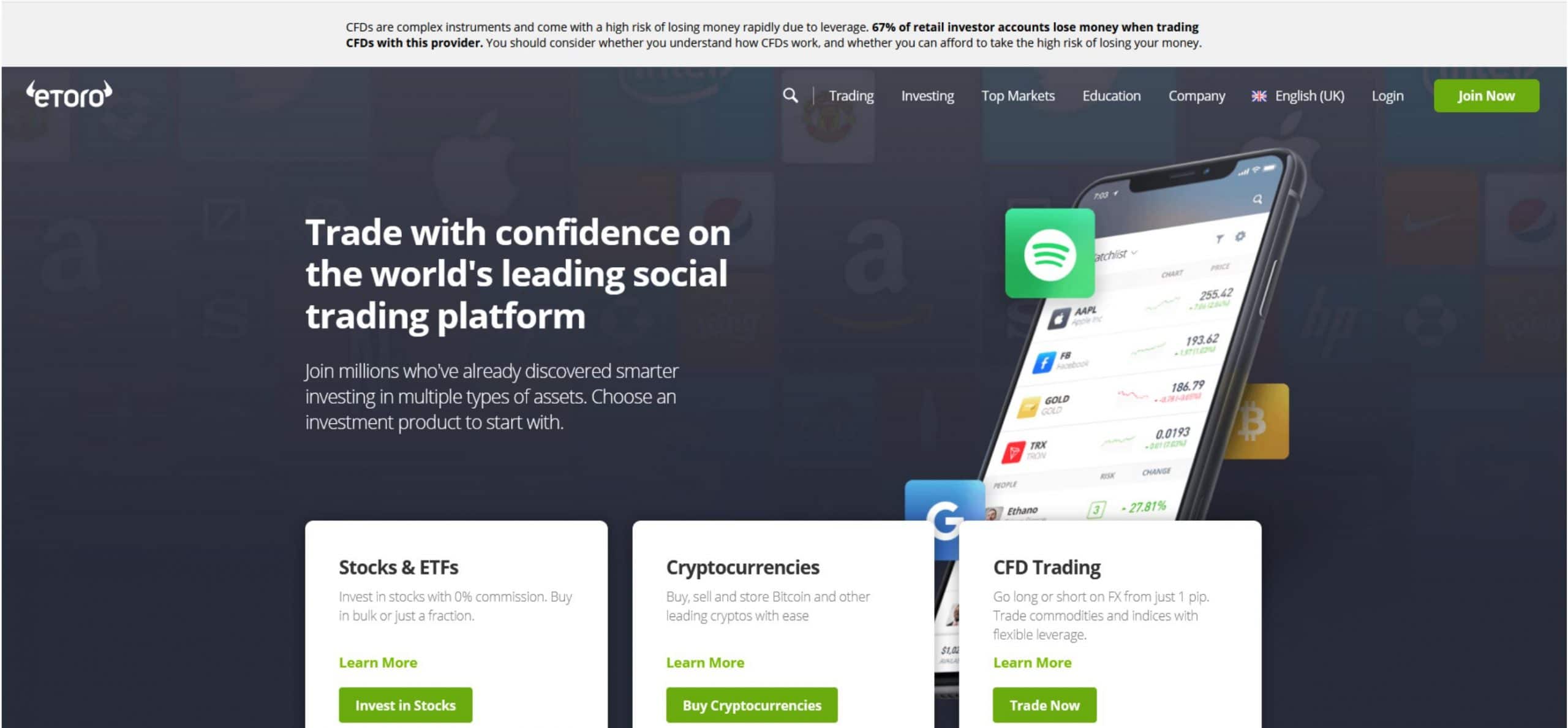 eToro has attracted over 20 million customers since its foundation in 2006. The broker is truly global, offering services in 120+ countries as well as regulation by the FCA (UK), CySEC (Cyprus) and ASIC (Australia).
eToro has perfected a user interface that is very easy to use, and an environment that feels safe and friendly to newcomers. There are plenty of powerful trading options available and, most importantly, you can buy stocks commission-free.
With eToro, you can deposit funds in 15 different currencies as well as employ a number of deposit methods (depending on where you live).
Buy Lithium Stocks with eToro
eToro provides access to lithium stocks across all 3 channels of the lithium supply chain:
Lithium mining companies – like Sociedad Quimica y Minera de Chile (SQM), Lithium America Corp (LAC) and Livent Corp (LTHM).
Companies that use lithium compounds to make items (catalysts, alloys and batteries) – like Enersys (ENS) and Johnson Controls Inc (JCI).
Companies that use these lithium-related items or are in related fields – EV (Electric Vehicle) manufacturers like Tesla (TSLA) and charging facility producers like Chargepoint Holdings (CHPT).
You can search for lithium stocks by name using eToro's top search toolbar:

Or you can browse stocks by pressing the 'Discover' button on the left toolbar, and pressing 'Stocks' on the simple toolbar that comes up: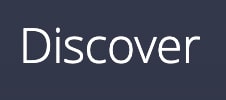 Buy Lithium ETFs with eToro
eToro provides 250+ ETFs to trade. ETFs are Exchange Traded Funds. ETFs offer a low-risk way of investing in an entire sector at once.
With eToro you can invest in the Global X Lithium Battery and Tech ETF (LIT):

This ETF has experienced steady growth ever since the Covid market dip in May 2020: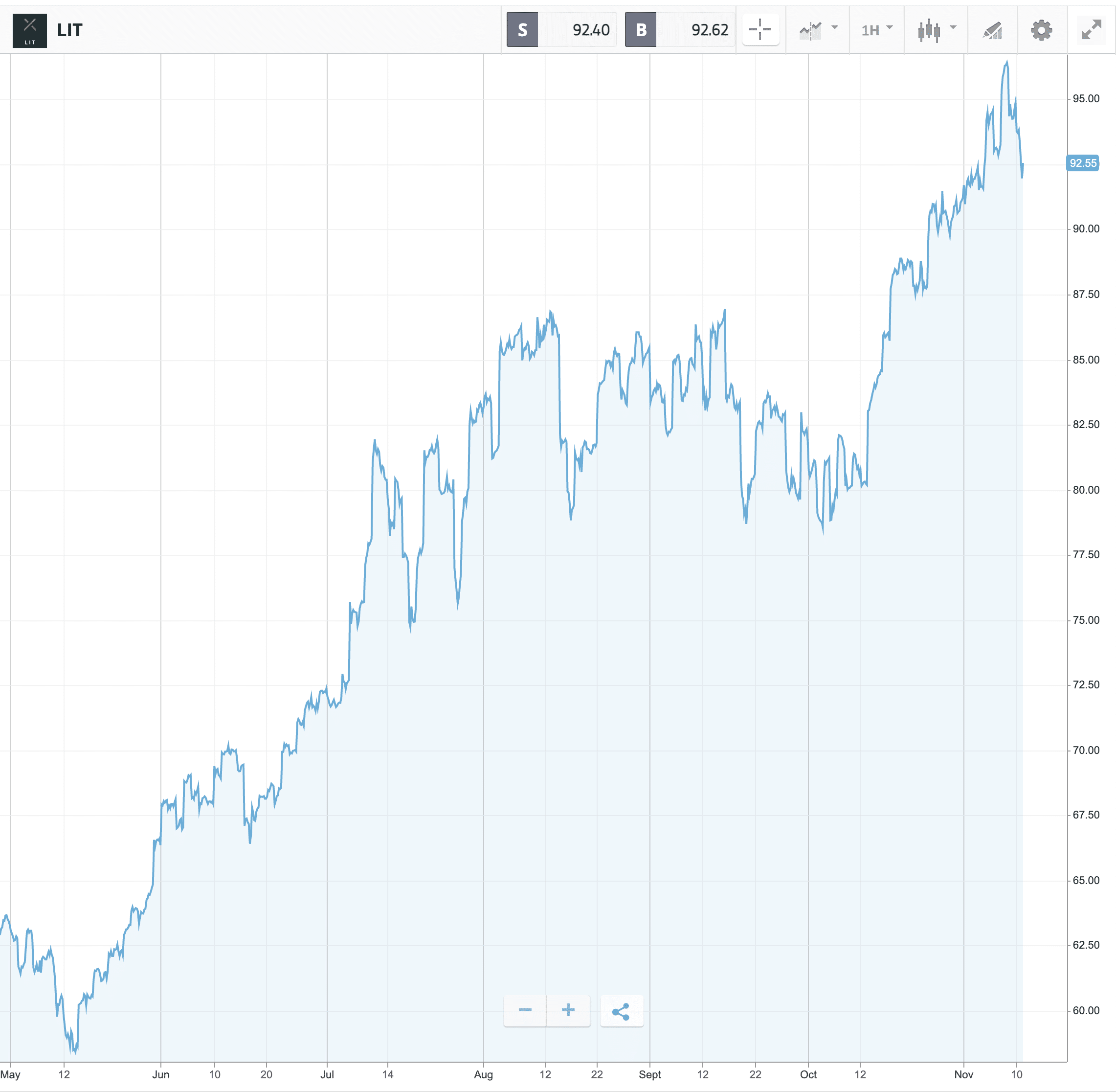 The Global X Lithium Battery and Tech ETF is a good way of getting exposure to the whole lithium supply chain. It tracks the Solactive Global Lithium Index. With this ETF, you get exposure to many Chinese lithium-producing giants that are only listed in China (such as Ganfeng Lithium) as well as other miners, refiners and lithium battery producers across 11 countries. The top three holdings (of 41 currently) are Albemarle Corp (ALB) 11.12%, Tesla (TSLA) 5.49% and Eve Energy Co Ltd-A (300014 C2) 5.39%. This ETF features a reasonable expense ratio of 0.75%.
With eToro, you can also access the First Trust Nasdaq Clean Edge Smart Green Energy ETF (QCLN). This ETF is focused on clean energy generally and offers some exposure to lithium stocks. This is a giant ETF with nearly $3 billion USD in managed net assets and, like the Global X Lithium Battery and Tech ETF, has shown strong growth since the coronavirus dip of May 2020.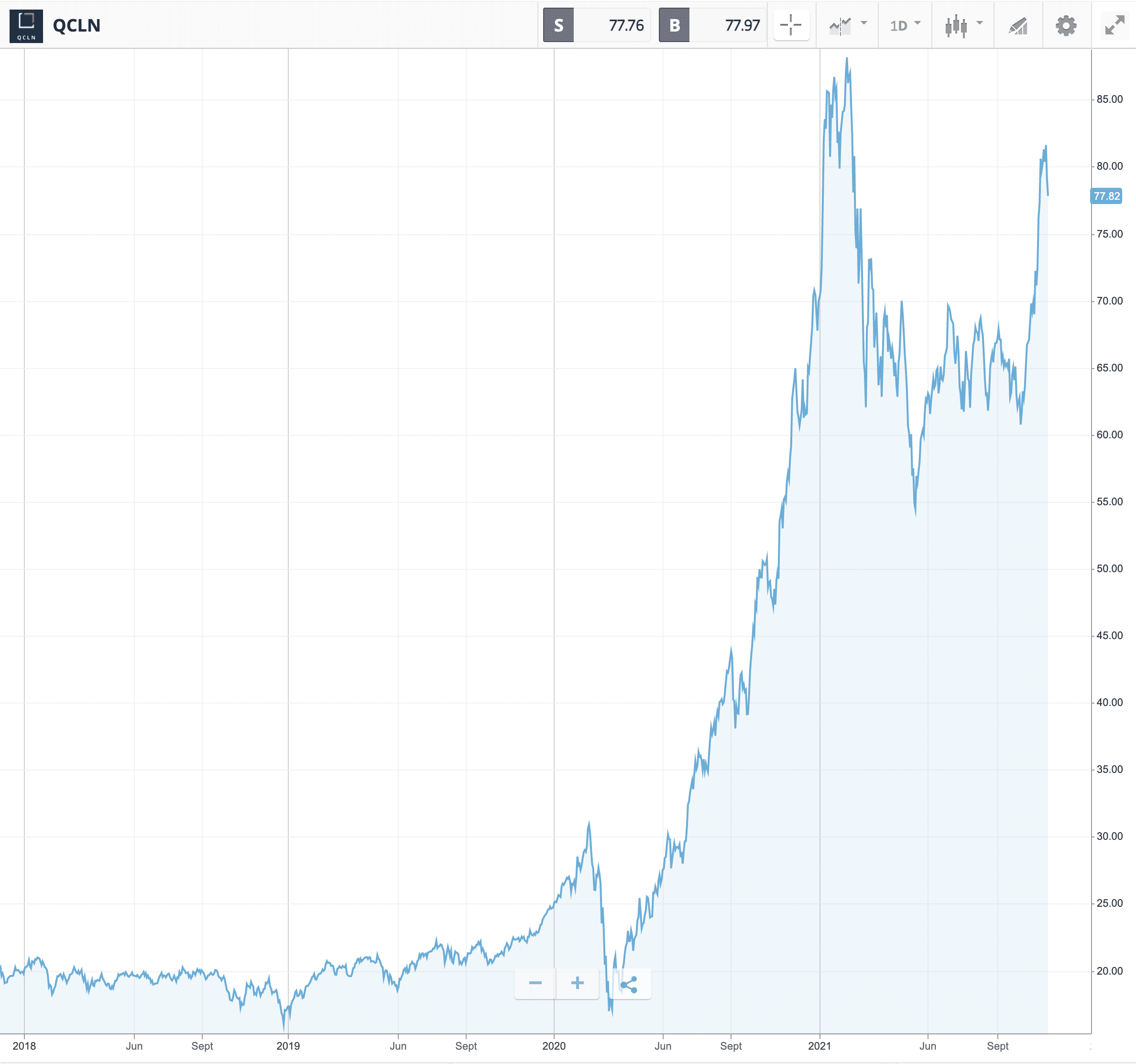 eToro CopyPortfolios and CopyTrader
With eToro CopyPortfolios, you can buy into themed portfolio strategies for free.

One CopyPortfolio is called Driverless and invests globally in stocks related to EVs (Electronic Vehicles), which are the top point of the lithium supply chain.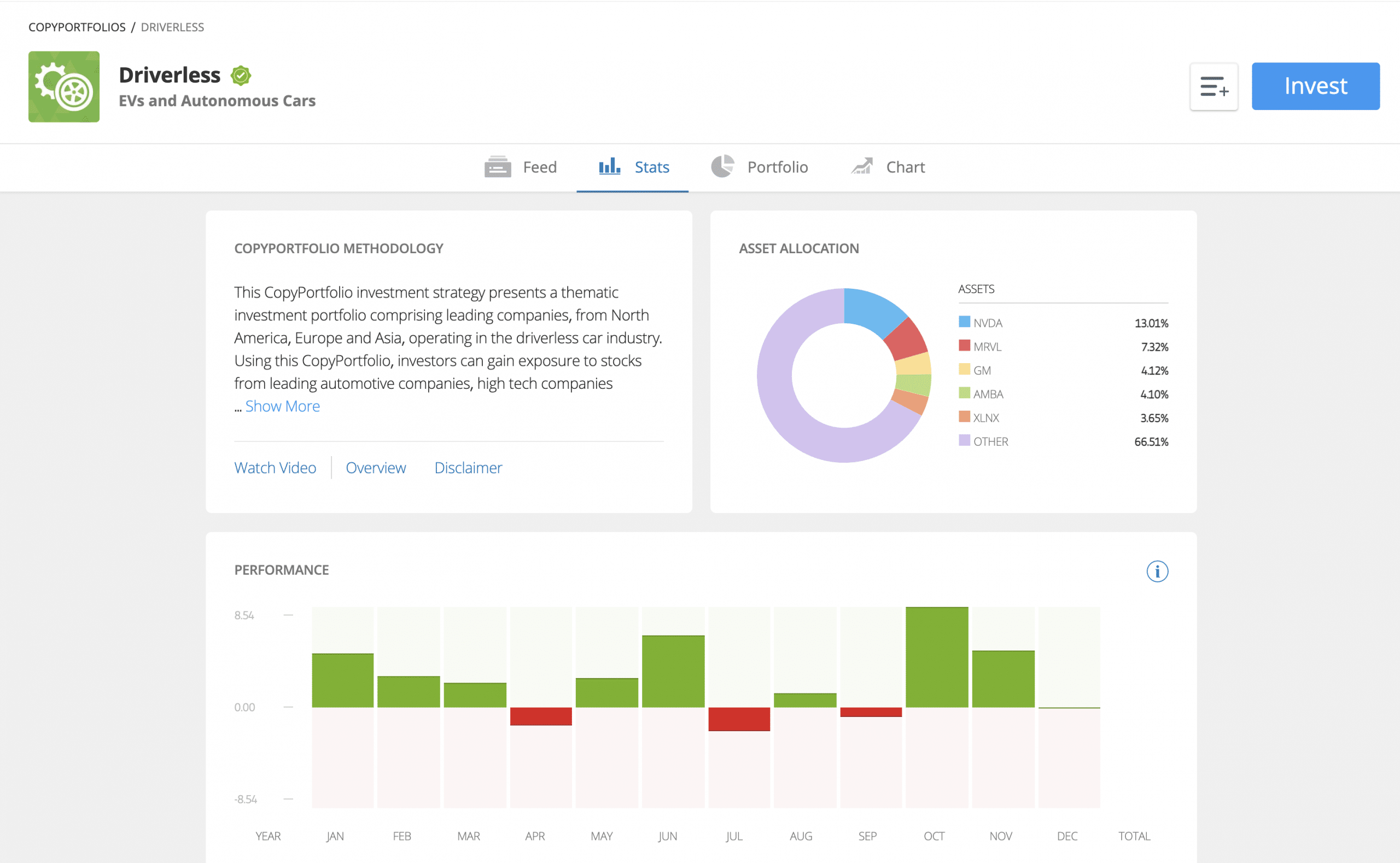 eToro CopyPortfolios is a free service. But you will be charged the usual spread fee for every necessary transaction. Note that with CopyPortfolios, a minimum investment applies ($1000-$5000, depending on which CopyPortfolio). Most importantly, once committed, you can only withdraw your investment in one go. You are either in or out! This differs from an ETF, say, where you can trade ETF shares on the open market in the proportions you want.
eToro CopyTrader allows you to copy other traders for free. You can assess these traders on past performance and risk rating. CopyTrader is worth looking into for newbie investors, with some traders specialising in lithium and green stocks.
eToro — Lithium Stock Spread Fees
eToro does not charge a commission when you buy stocks. But it does – like all brokers – charge a spread fee. A spread fee is the difference between the price offered to buy a stock and the price offered at which you can sell it. At any one time, the difference between these two prices is the spread. The term 'spread fee' indicates this price difference – it is not a separate fee, but rather a price effect that is concluded when you sell stock back to eToro you have bought (or buy back stock you have lent via going short with a CFD).
As an investor, you want the spread on a stock price to be as tight as possible.
Here you can see the spread for the Global X Lithium and Battery Tech ETF (LIT):

The buy price (B) is 92.62.
The sell price (S) is 92.40.
The spread is therefore 0.22 = 92.62 minus 92.40.
Sometimes, the spread is expressed as a percentage of the buy price. This is called the spread percentage fee.
In the case of this particular ETF, the spread percentage fee is 0.24%.
= (0.22/92.62)*100 = 0.24%.
Stocks and ETFs with high liquidity (ie. loads of stock being bought and sold) tend to have narrower spreads/lower spread percentage fees.
Pros
Commission-free stock purchase.
Access to lithium stocks right across the supply chain.
Lithium ETFs.
20 million global users.
Friendly chat community.
CopyPortfolios and CopyTrader for copying traders for free.
One of the easiest broker interfaces.
Good help and info guides.
Fully-regulated.
CFD options for going short on stocks.
Cons
$5 USD withdrawal fee.
All trading denominated in USD.
68% of retail investor accounts lose money when trading CFDs with this provider.
2. AvaTrade — Best Platform Support for Buying Lithium Stocks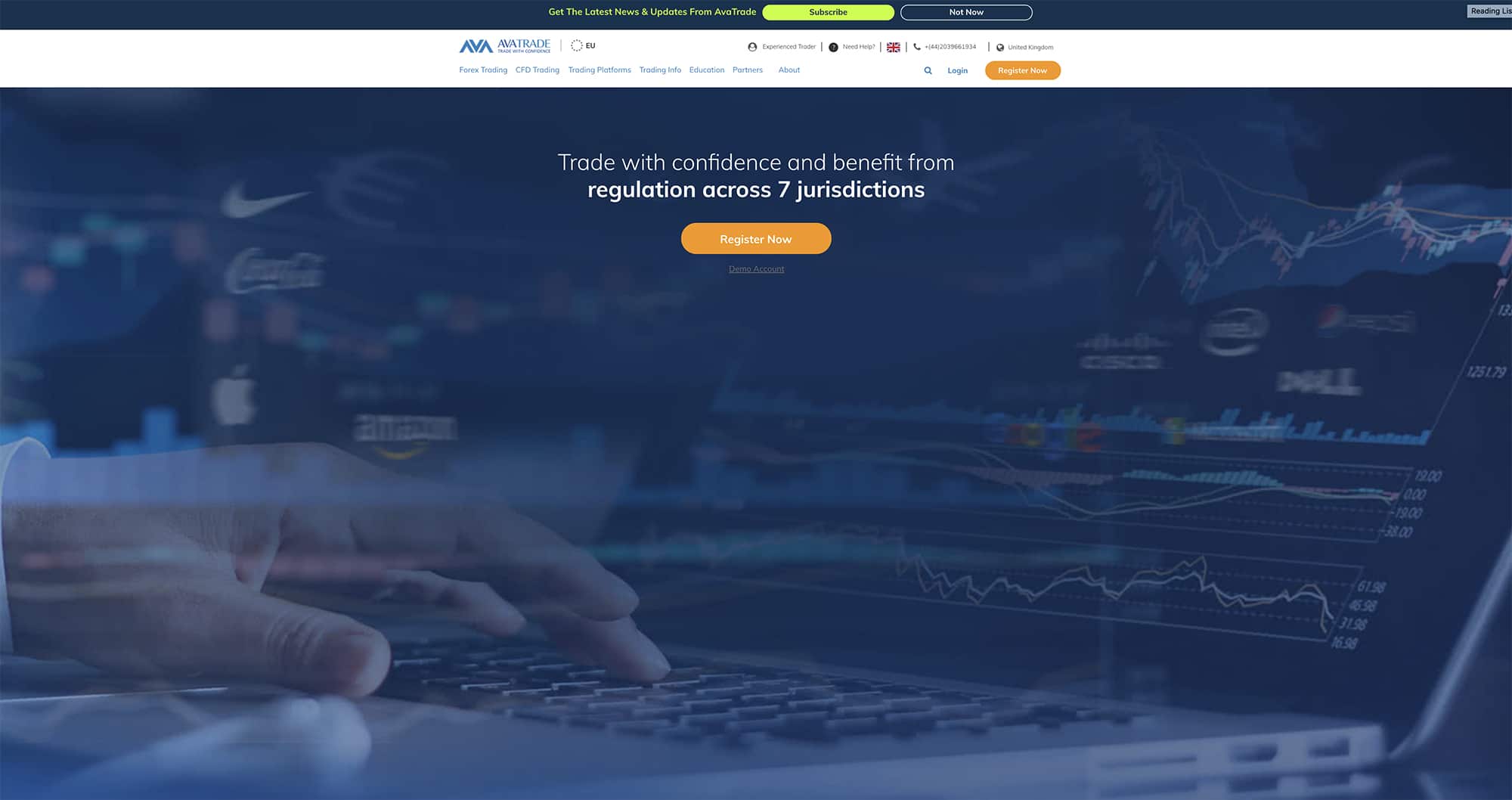 AvaTrade is an established CFD broker with a global reach. Regulated in 7 jurisdictions, the broker has been in business since 2006 and has attracted 200,000+ investors. A wide selection of assets are available:

AvaTrade offers exceptional platform support. Trader platforms MT4/MT5 are available, as well as copy trading giants DupliTrade and ZuluTrade. Also available are AvaOptions – AvaTrade's own platform specialising in financial options – and AvaSocial, AvaTrade's social trading app for smartphones.
Powerful CFD trading options are available with AvaTrade. Leverage on stocks is pre-set.
A standard spread fee of 0.13% applies to stock transactions:

Good choice of stocks.
Truly global regulation – 7 jurisdictions.
Impressive platform support.
Very snappy customer service.
Leveraged and shorting options.
Easy interface to use.
Cons
Margin account and CFD trading only.
(Small) overnight fees for CFD trades.
71% of retail investor accounts lose money when trading CFDs with this provider.
3. Capital.com — Reputable CFD Broker to Trade Lithium Stocks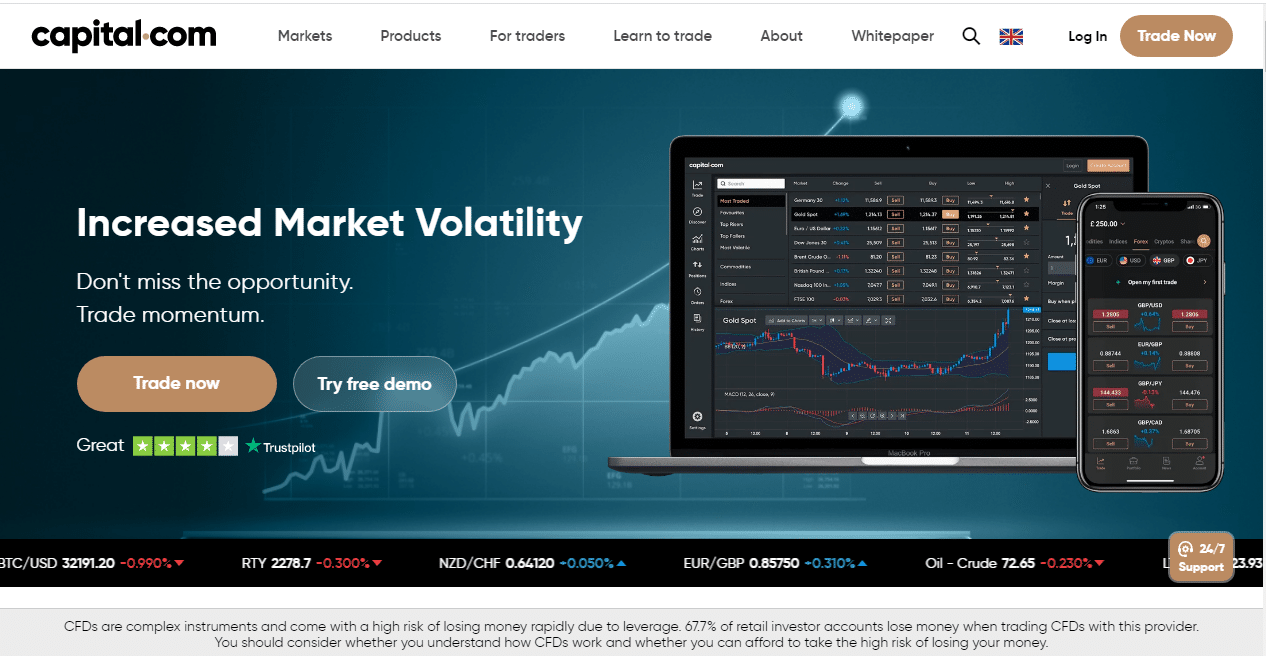 Capital.com is, like Avatrade, an established and reputable CFD broker. The firm offers a good choice of assets, commission-free stock trading and an excellent news feature.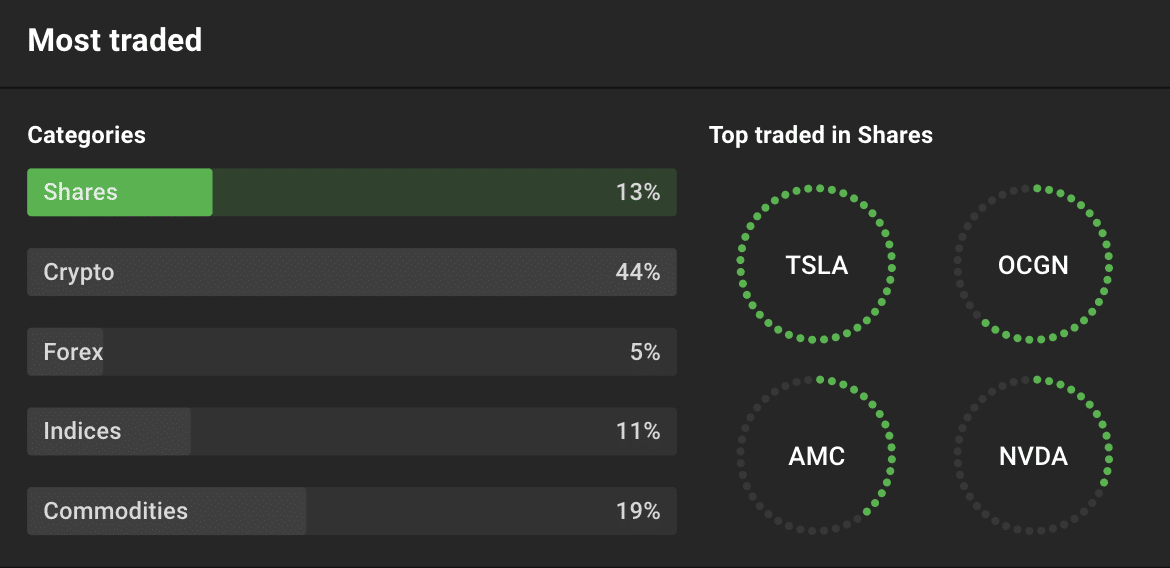 Capital.com offers access to 3,800 markets in all. The broker prides itself on getting recently-released stocks to market too. The day after the IPO (International Public Offering) of electric truck giant Rivian in early November 2021, Rivian (RIVN) shares were available: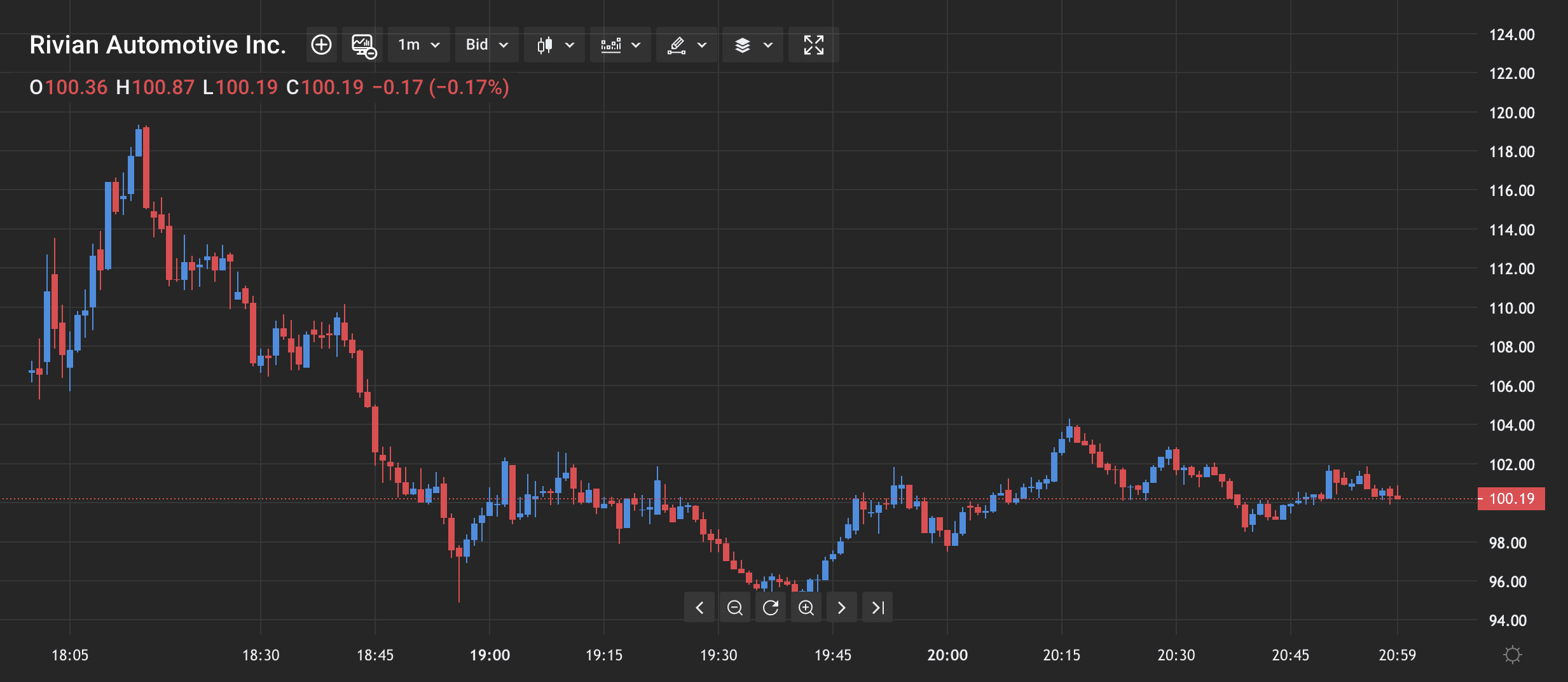 Capital.com also offers a strong selection of ETFs, including some which give exposure to lithium stocks. These include the Global X Lithium & Battery Tech ETF (LIT), the First Trust NASDAQ Clean Edge Green Energy Index Fund (QCLN) and the Global X Autonomous & Electric Vehicles ETF (DRIV). Others are available, and good data summaries are provided of each.
As with AvaTrade, all Capital.com trading is carried out with CFDs (Contracts-For-Difference). This involves overnight fees and pre-set leverage levels. This means you can gain from very small variations in stock price, but the risk is higher. Beginners might be better off with eToro's conventional stock purchase system (which also allows CFD trading if required).
Pros
Good choice of stocks and other assets.
No commission on stock trades.
Regulated in Cyprus, UK and Australia.
200,000 users.
Up-to-the-minute news content.
Free learning app called Investmate.
Easy interface.
Cons
Margin account only.
Leverage levels pre-set.
77% of retail investor accounts lose money when trading CFDs with this provider.
Buy Lithium Stocks – eToro Guide
You only need to take four steps to buy lithium stocks with eToro:
Step 1: Sign Up
Navigate to the eToro website and fill out some simple details in the box that comes up. You will need to supply your name, email and give a password. The process does not take long. Or sign up with Google or Facebook.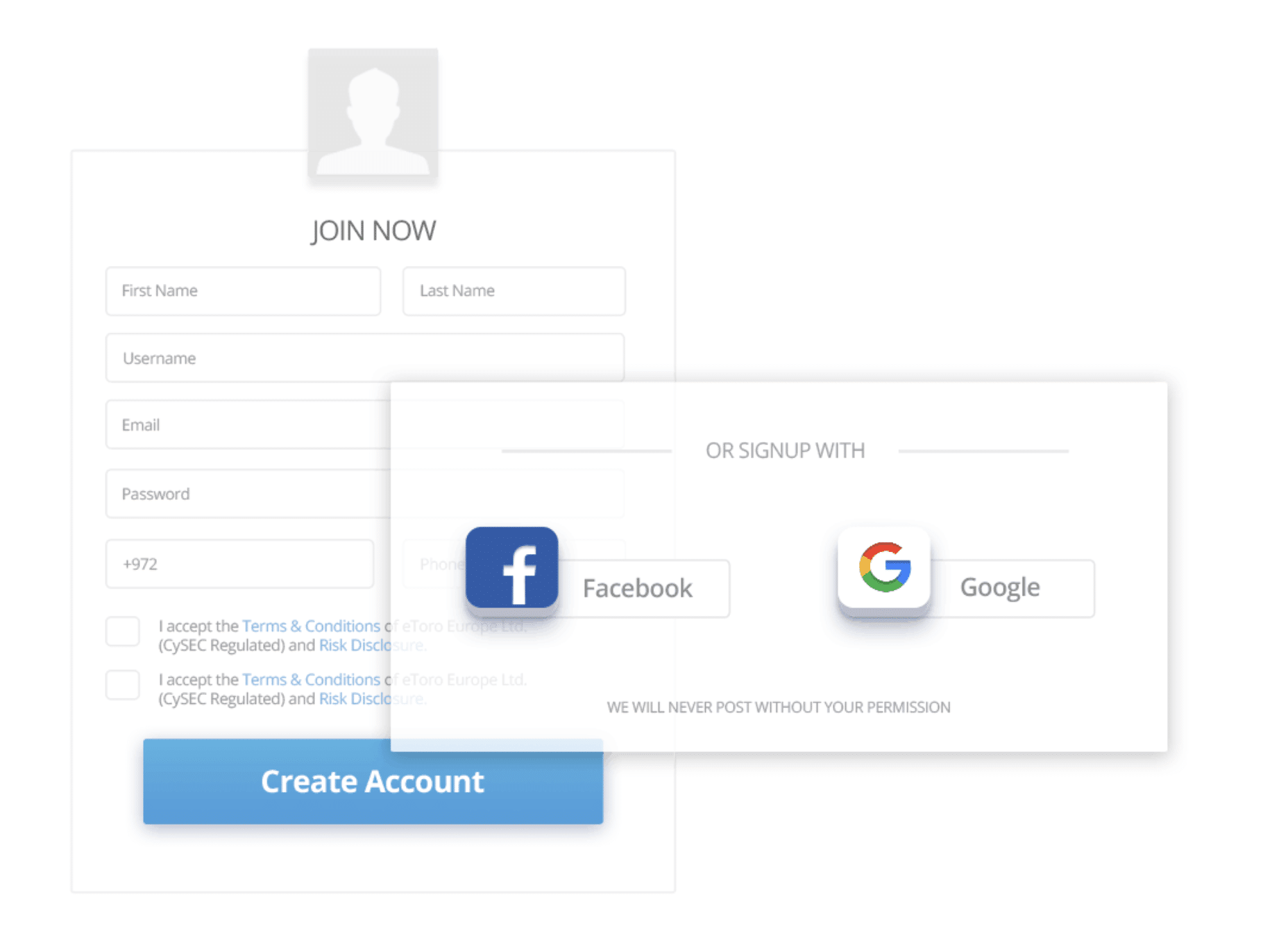 Press the blue 'Create Account' to move onto account verification.
Step 2: Verify Your Account & Upload Your ID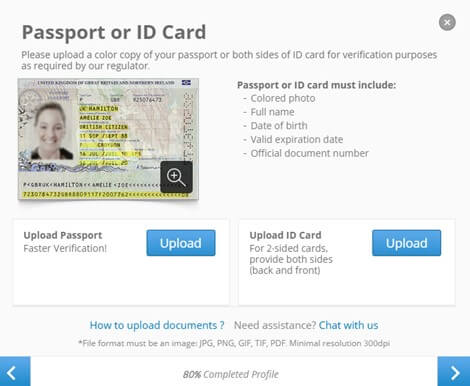 Like all reputable brokers, eToro needs to go through certain KYC (Know Your Customer) procedures. You will need to provide evidence of who you are, and where you live.
The best proof of identity is a scan of your passport. Make sure it is not out of date. Using a passport will get your eToro account verified quicker. You can also use an ID card or driver's license. Your proof of identity needs to show your date of birth, full name, a photo of you, valid expiry date and proof that it has been issued by an authority.
There are many options for providing proof of address. The scanned document you supply will need to show your name, address, date of issue and the identity of the issuing authority. You can use a social insurance statement, a bill from your local municipality or council, a bank or credit card statement, a driving license or a utility bill.
If you want to use digital documents, you may supply a screenshot.
Step 3: Deposit Funds
Once your IDs have been verified by eToro, you will receive a notification email. Now is the time to deposit funds.
All eToro accounts run on the basis of USD. But you can deposit funds in 14 other currencies: IDR, THB, MYR, RMB, AUD, CZK, SEK, PHP, VND, PLN, NOK, DKK, EUR and GBP.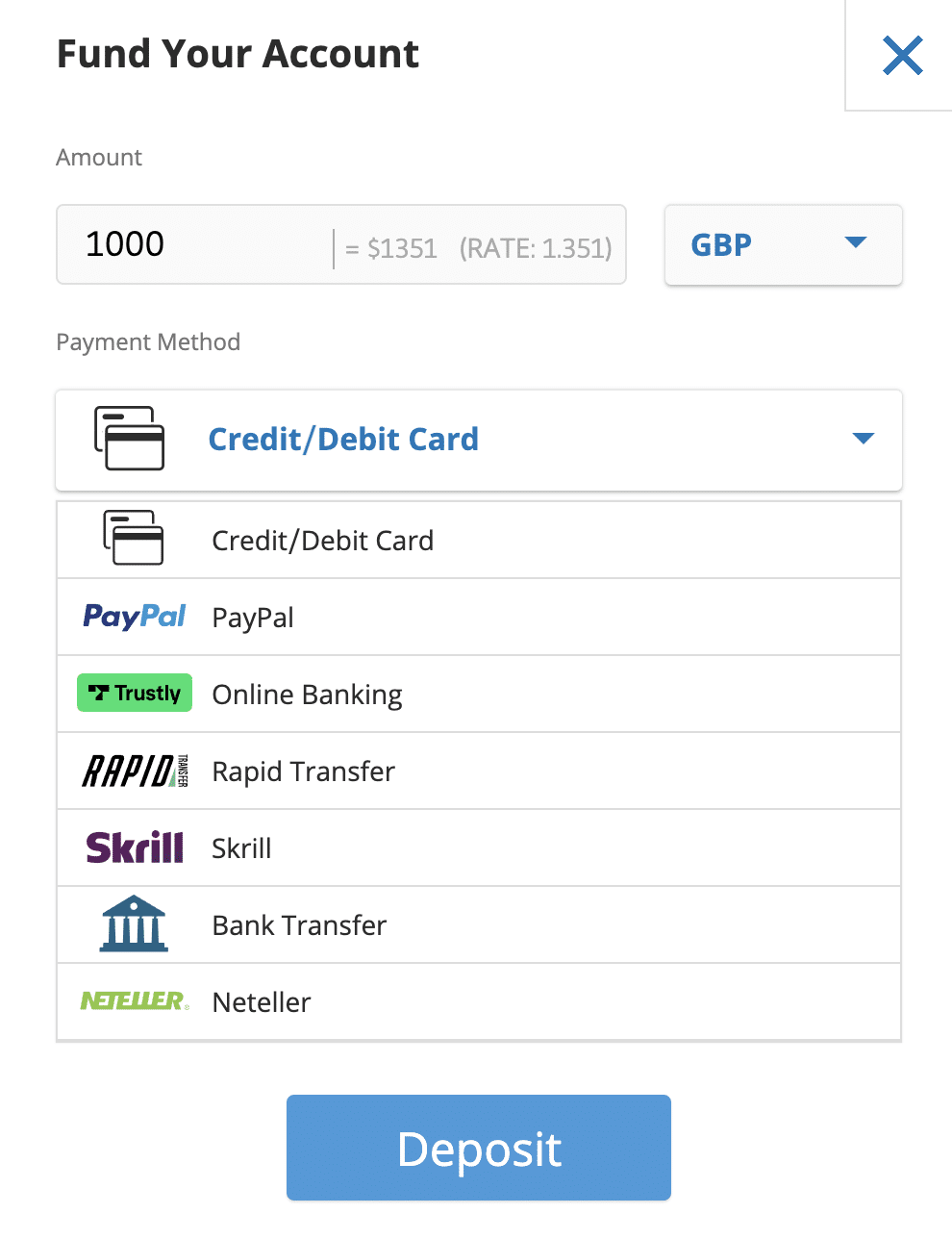 Payment methods differ according to which country you live in. Bank transfer is available, as well as credit/debit card, Neteller, Skrill, Rapid Transfer, Trustly and PayPal.
Use the payment method by which you want funds to be returned when you come to withdraw funds. You can supply eToro with alternative ways to pay you your money out, but eToro defaults to the method you used to deposit funds in the first place. Plan ahead!
Step 4: Search for Lithium Stocks & Buy
Using the eToro toolbar, you can search for lithium stocks by name:

Or you can browse through stocks by pressing the 'Discover' button on the left toolbar …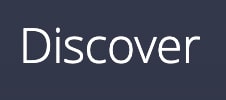 Then press 'Stocks' on the central menu that comes up:

You can then browse through stocks organised by the exchange they are listed on, or the industry they are in: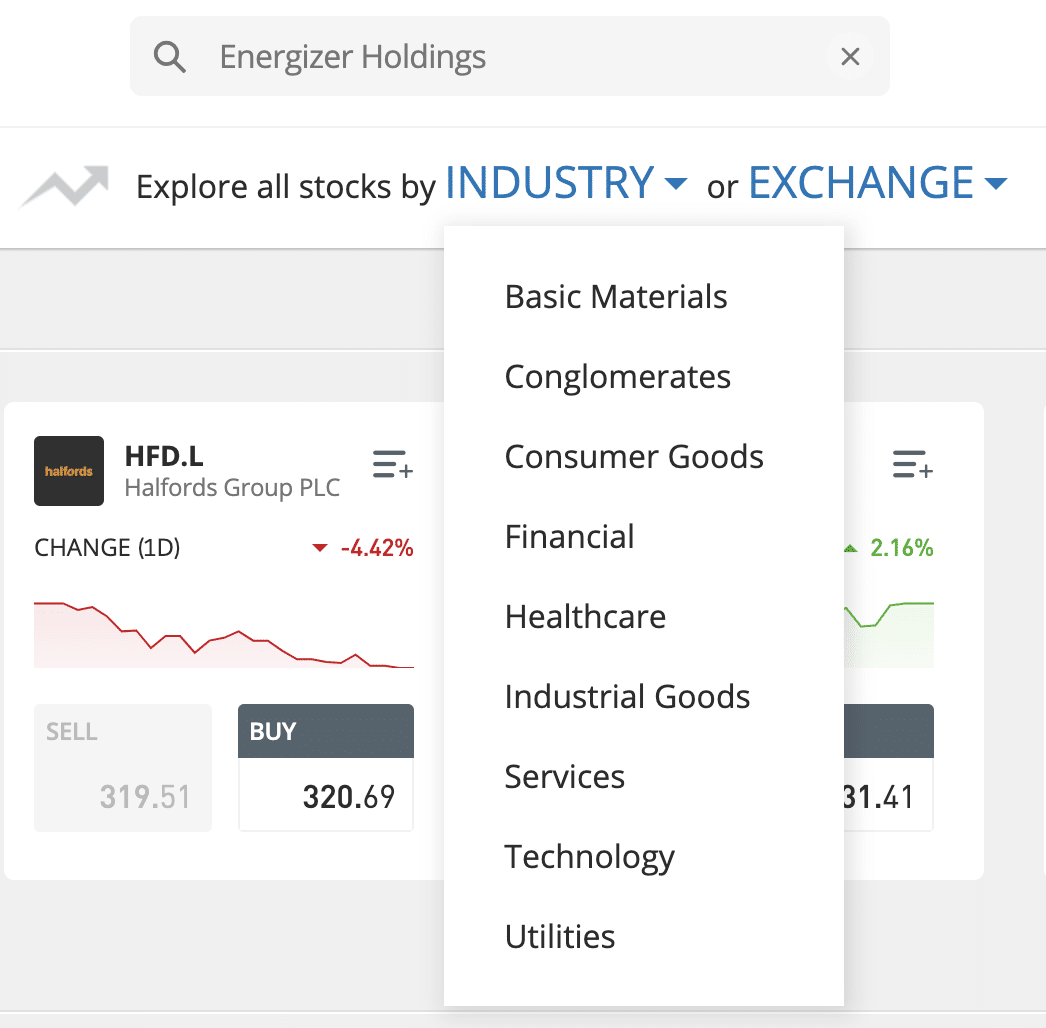 To buy a stock, select its logo or name to go to its home page. Here you can choose from a chat feed of commentary from fellow eToro investors, statistics, research and charting tools. Check out the statistics section for some seriously useful info, including figures on company figures buying or selling shares: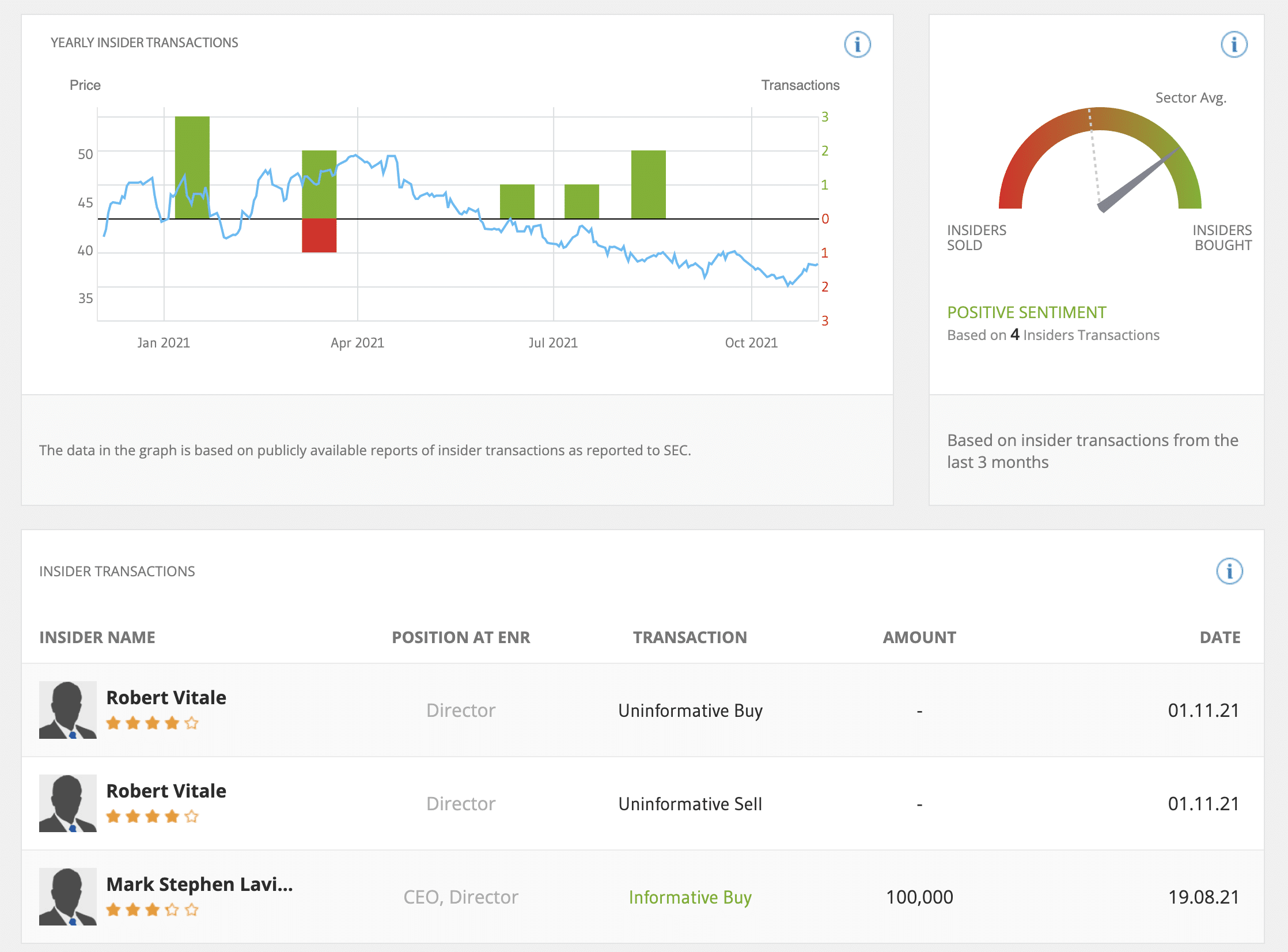 To begin trading, press the blue 'Trade' button at the top right of your screen. You can then access your trading options.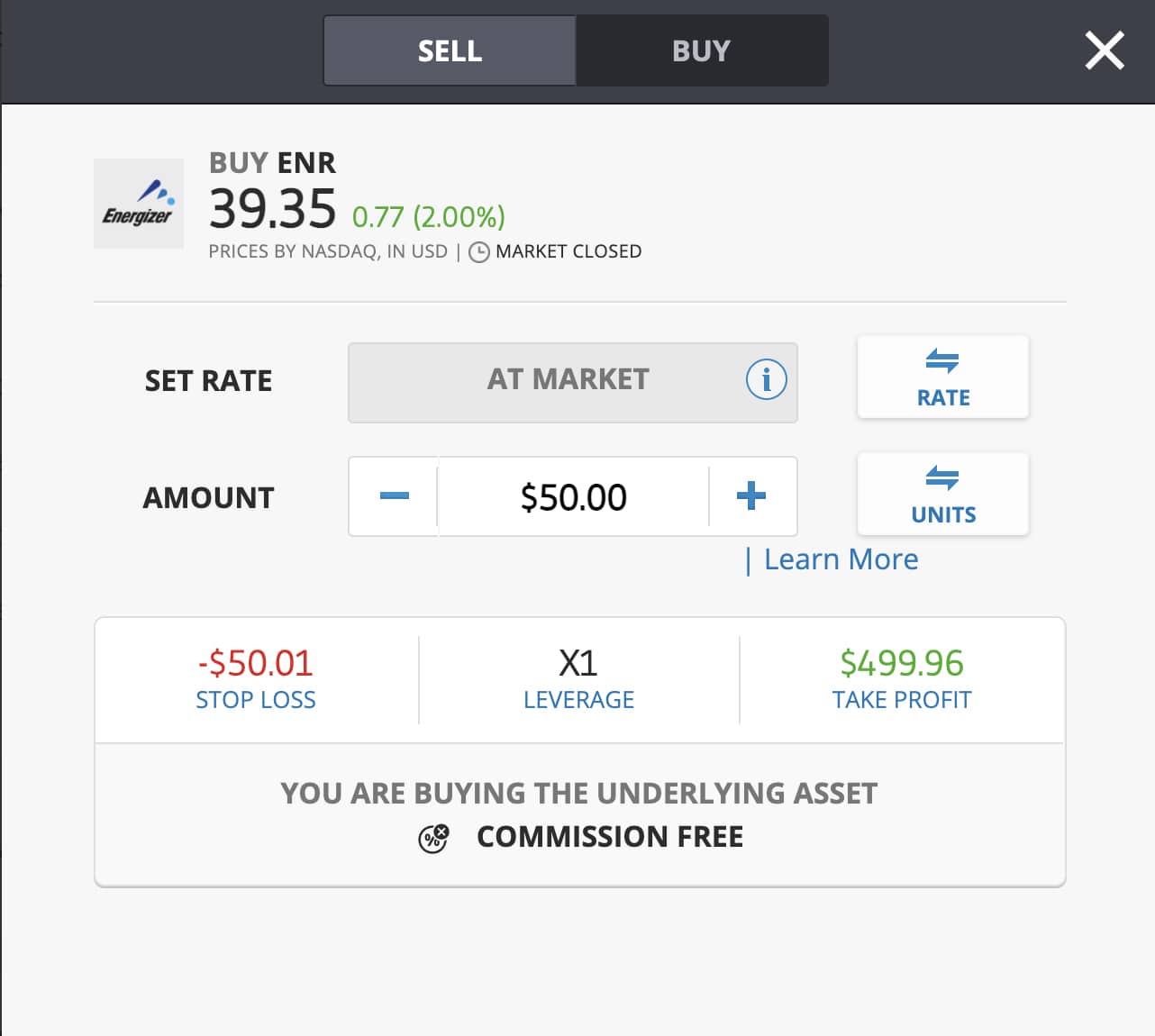 Note that you can buy shares commission-free with eToro, but a spread fee will apply. You can also leverage your purchase up to 5:1 with some stocks. You can also sell the stock short – which means buying into a deal from which you will benefit if the share price goes down, rather than up. Going short on a stock requires the use of a CFD (Contract-For-Difference). If overnight fees apply to your CFD trade, they will be clearly shown onscreen at the bottom of the trading box above.
Should I Buy Lithium Stocks?
Lithium stocks have a part to play in a balanced portfolio. With the ascendancy of the Electronic Vehicle almost inevitable, it is sensible to have at least some exposure to the lithium supply chain. This should be be balanced by stock and ETF investments in other sectors.
Risks Of Buying Lithium Stocks
It is unlikely that lithium-ion batteries are going to be ousted anytime soon as the number one choice for EV power storage. So lithium is here to stay as a growth area.
A major risk involved is backing a lithium-related company that then goes bust for whatever reason. A way to mitigate this risk is to invest in many lithium stocks at once using an ETF – like the Global X Lithium and Battery Tech ETF (LIT) available with eToro.
A major risk facing the lithium mining part of the supply chain is a potential over-supply of raw lithium. Investment bank Morgan Stanley has forecast that, by 2025, an extra half a million of tonnes of raw lithium could be coming onto the market thanks to new mining operations in Argentina, Chile and Australia. The current annual supply is just over 200,000 tonnes. An over-supply of lithium is likely to depress the share price of lithium mining companies. Deal with this risk by investing in companies that use lithium to make batteries, as well as companies further up the supply chain that use these batteries.
Lithium Stocks Price Prediction & Analysis
A key factor at play in the lithium market at the moment is government regulation. So long as green pressure is exerted by the authorities, lithium stocks will experience upsurges in value.
In the second week of October 2021, authorities in California, US, announced new measures to ban petrol-powered equipment, including off-roaders – and lithium stocks soared as a result. Livent (LTHM) rose by 14%, Lithium Americas (LAC) rose by almost a quarter, and Piedmont Lithium (PLL) rose by over 10%.
Why Are Lithium Stocks Popular?
Lithium stocks are popular because 70% of the lithium market centres on the production of lithium-ion batteries used in smartphones and electronic vehicles. Electronic vehicles are expected to gain in share of the total global auto market from 2% back in 2018 to over 25% by 2030.
Is it Always Safe To Invest in Lithium Stocks?
Spread your risk by investing in Lithium ETFs.  Here are 5 ETFs that invest in Lithium stocks (as well as others):
Global X Lithium and Battery Tech ETF (LIT).
ETFs Battery Tech & Lithium ETF (ACDC.AX).
Amplify Lithium and Battery Technology ETF (BATT).
First Trust Nasdaq Clean Edge Smart Green Energy ETF (QCLN).
WisdomTree Battery Solutions UCITS ETF (CHRG.L).
Selling Lithium Stocks: A Quick Overview
You can sell your lithium stocks in seconds with eToro. Just select the stock in your portfolio, and press the red cross at the right of its listing. This will access your selling options.
Conclusion
If you want to trade CFDs, then both Capital.com and AvaTrade offer powerful options and easy user interfaces. If you want the full lithium stock experience, we recommend eToro.
eToro allows you buy stocks across the entire lithium supply chain commission-free. Key lithium ETFs are also on offer. eToro has made a justified name for itself as a safe, regulated and easy space to trade in. With 20 million existing customers from 120 countries, eToro offers the reassurance of a truly global broker.
eToro.com – the #1 Broker Platform to Buy Lithium Stocks
FAQs
How to Buy Lithium Stocks?
Where to Buy Lithium Stocks?
Are Lithium Stocks A Good Investment?
Is it Safe To Invest In Lithium Stocks?
How to Sell Lithium Stocks?