Zcash Price Prediction – Zcash Forecast 2021, 2022, 2025 & 2030
Privacy coins are a sub-category of cryptocurrency that focus on anonymity and user protection. One of the most popular options within this category is Zcash, which aims to hide users' actions within the network, providing an unmatched level of security.
In this guide, we'll cover our Zcash Price Prediction in detail. We'll touch on how Zcash works and how good its future prospects are before diving into where you can invest in Zcash without paying a penny in commissions!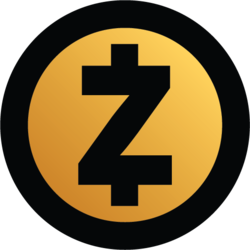 Zcash (ZEC)
Price
Zcash Price Prediction 2021 to 2022
Our Zcash stock forecast goes in-depth throughout this article, touching on the various elements that shape price. However, if you're looking for a quick overview of our Zcash prediction 2021, then you're in the right place! The bullet points below present our estimations for Zcash's price over the upcoming months.
One Month – Within the next month, there could be a chance that Zcash heads down one more time before rebounding back up. If this occurs, we estimate that Zcash could be worth $170 at this point.
Three Months – Assuming our Zcash forecast is correct, the coin could end up showing some bullish momentum towards the end of the year. Within the next three months, we estimate that Zcash could be valued at $280 if the broader market sentiment is bullish.
Start of 2022 – Our Zcash prediction speculates that the coin could be worth around $320 by the beginning of 2022. This all hinges on if Zcash can find support in the short term and use that as a foundation for an upwards push.
67% of retail investor accounts lose money when trading CFDs with this provider.
Zcash Price History – the Story of 2021 So Far
If you wish to buy Bitcoin, it may be a good idea to consider looking at an investment in Zcash. This altcoin has many of the same features that Bitcoin possesses and some essential differences that set it apart. To help you understand more fully, this section explores what Zcash is and how the future looks for this cryptocurrency.
Put simply, Zcash is an open-source digital currency that is very similar to Bitcoin, having been built on the same coding that Bitcoin is. Furthermore, Zcash and Bitcoin also have a maximum token supply of 21 million, adding a level of scarcity to the platforms. However, the key differential between Zcash and Bitcoin is that Zcash provides a much higher level of privacy for users and their transactions.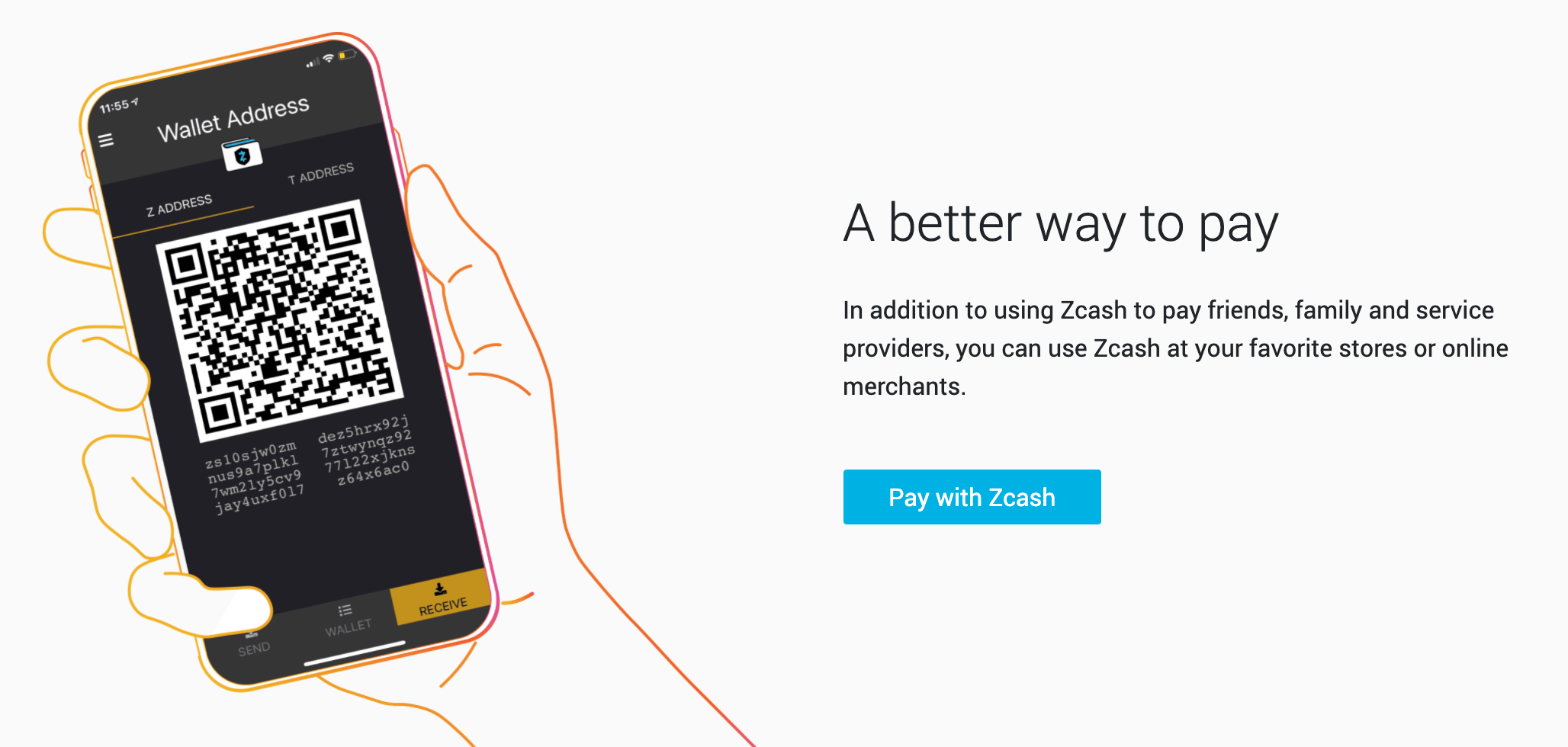 Zcash was launched in 2016 by Zcash company, a for-profit enterprise led by Zooko Wilcox. The company received $3 million in venture capital to help with the launch, which was a huge success. Many individuals started to become interested in Zcash as it offered an alternative to Bitcoin but with greater levels of privacy.
When you invest in Bitcoin, you are investing in an asset that is not truly anonymous. Although transactions do not show your name or personal information, they show the wallet address that money is being sent to or received from. This wallet address is essentially private – although it can be traced by the police or the government in exceptional cases, meaning that transactions are never truly anonymous.
Zcash aims to solve this problem by 'shielding' transactions, meaning that the amount and parties involved are hidden. A protocol (known as zero-knowledge proofs) called 'zk-SNARKS' is used to hide transactions, meaning that the only thing that other people can see is that a transaction took place – no further information is presented. Notably, users on the platform can decide whether they want their transaction to be public or hidden, adding another layer of flexibility to Zcash.

When Zcash was first listed, it was trading around $2600. However, the price immediately fell to the $100 level and proceeded to trade sideways over the following years. Although there were some periods where the Zcash price live spiked upwards, there wasn't much solid momentum in the market.
However, in early 2021, Zcash began heading upwards once again. Price increased by 526% over a few months, reaching a peak of $371. This area proved to be a strong resistance level, and price immediately came back down. At the time of writing, the Zcash price today is hovering around the $130 mark, with no actual directional bias at present.
Zcash Price Forecast
Whether you're investing in cryptocurrency short term or long term, you must understand the factors that could influence the price. Numerous factors affect the current Zcash price, although two of the most important are technical and fundamental factors. The sections below dive into each of these in detail, ensuring you have all the information you need to make an effective investment decision.
Technical Analysis
As you can see from the price analysis below, there has been some volatile price action in recent weeks. The sharp decline on 7th September was an indirect effect of Bitcoin's issues in El Salvador, highlighting the correlation that Zcash has with that currency. Since that decline, price has been moving sideways and the current price seems to be forming a bear flag on the daily and 4H charts.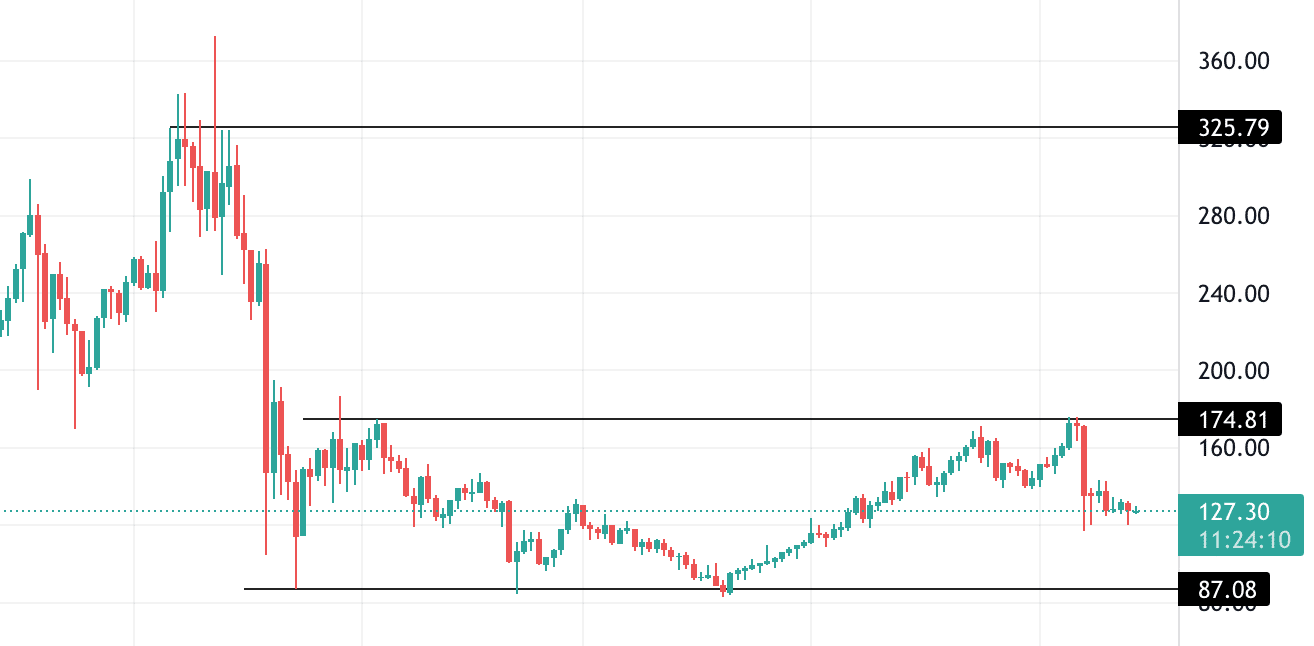 67% of retail investor accounts lose money when trading CFDs with this provider.
These flags tend to form just before another drop – so there is a possibility that Zcash heads down one more time. If this occurs, expect the price to find a support level around the $85 mark. Price has been rejected from here three times previously, highlighting how strong this area is.
The key here is to be patient and wait for bullish confirmation. This will likely come in the form of a solid bullish candle on the daily or weekly charts. Once this happens, the possibility of an uptrend is more likely, and we could see the price head back to the $170 level.
Fundamental Analysis
As a privacy coin, Zcash offers a whole host of benefits for users who wish to remain completely anonymous. However, there is potential that ruling bodies may begin to regulate crypto assets such as this because they provide the means for criminal activities to take place anonymously. Due to this, there is always a level of hesitancy when investing in privacy coins.
Moreover, as Zcash allows public and private transactions, other users on the network can see when a transaction is private. This can understandably lead to people thinking that someone has something to hide – meaning that the Zcash ecosystem is never truly 'private'. These points are essential to consider when investing in Zcash, as they are the typical drawbacks associated with this coin.
Zcash Price Prediction 2025 – Long Term Outlook
When you decide to buy cryptocurrency UK, it's a good idea to have a longer-term outlook. This is because the crypto market is inherently volatile, so investors with a shorter time horizon tend to be much more risk-seeking. This volatility is clearly present in the Zcash price chart, as extended periods of upwards momentum are often followed by downtrends.
Our Zcash prediction is still relatively optimistic for this coin overall. Transactions speeds are much less for Zcash than Bitcoin, whilst the blocks on Zcash's blockchain are larger, allowing for more transactions to occur simultaneously. Furthermore, as noted earlier, users can opt for their transactions to be entirely private. However, private transactions require more computing power and take longer to facilitate than public transactions, so users must be aware of this.

As Zcash is a fork of Bitcoin, it still works as a decentralised ledger which is validated through the process of mining. Due to Bitcoin's first-mover advantages, most of the time, people will tend to gravitate towards Bitcoin as it is more established. This is undoubtedly the case with larger companies, as they are usually hesitant to trust smaller cryptos.
Having said that, the Zcash coin (ZEC) is still one of the top coins as measured by trading volume. Zcash has a market cap of $1.6 billion, making it the 70th largest crypto globally. These factors combine to make Zcash an attractive prospect, even though it doesn't have the size advantage.

Putting it all together, our Zcash price prediction 2025 is encouraging. Much of this coin's success will hinge on whether governments will allow privacy coins to exist freely or whether they will be regulated. Assuming the former happens, we speculate that Zcash could reach the $500 level by 2025.
If you're interested in more of a long-term outlook, then our Zcash price prediction 2030 is similarly optimistic. We'd imagine that Zcash could be integrated into other platforms (such as Ethereum) in the years to come, which would provide a much-needed boost to the platform's credibility. Should this happen, we estimate that Zcash could be valued at $800 by 2030 – breaching the highs of January 2018.
Zcash Price Chart
Our Zcash price prediction has attempted to be unbiased and to look at all the factors that may impact the coin's price in the years to come. Right now, Zcash doesn't have any solid directional bias, as evidenced in the price chart. The huge spike that occurred in May 2021 resulted from the broader bull run in the cryptocurrency market rather than anything explicitly linked to Zcash.
If the Zcash cryptocurrency price does go down, then it could provide an attractive buying opportunity for speculative investors. Zcash will always have a certain level of demand thanks to the level of anonymity it provides. Various business types will value this anonymity, which is why Zcash will always have suitors.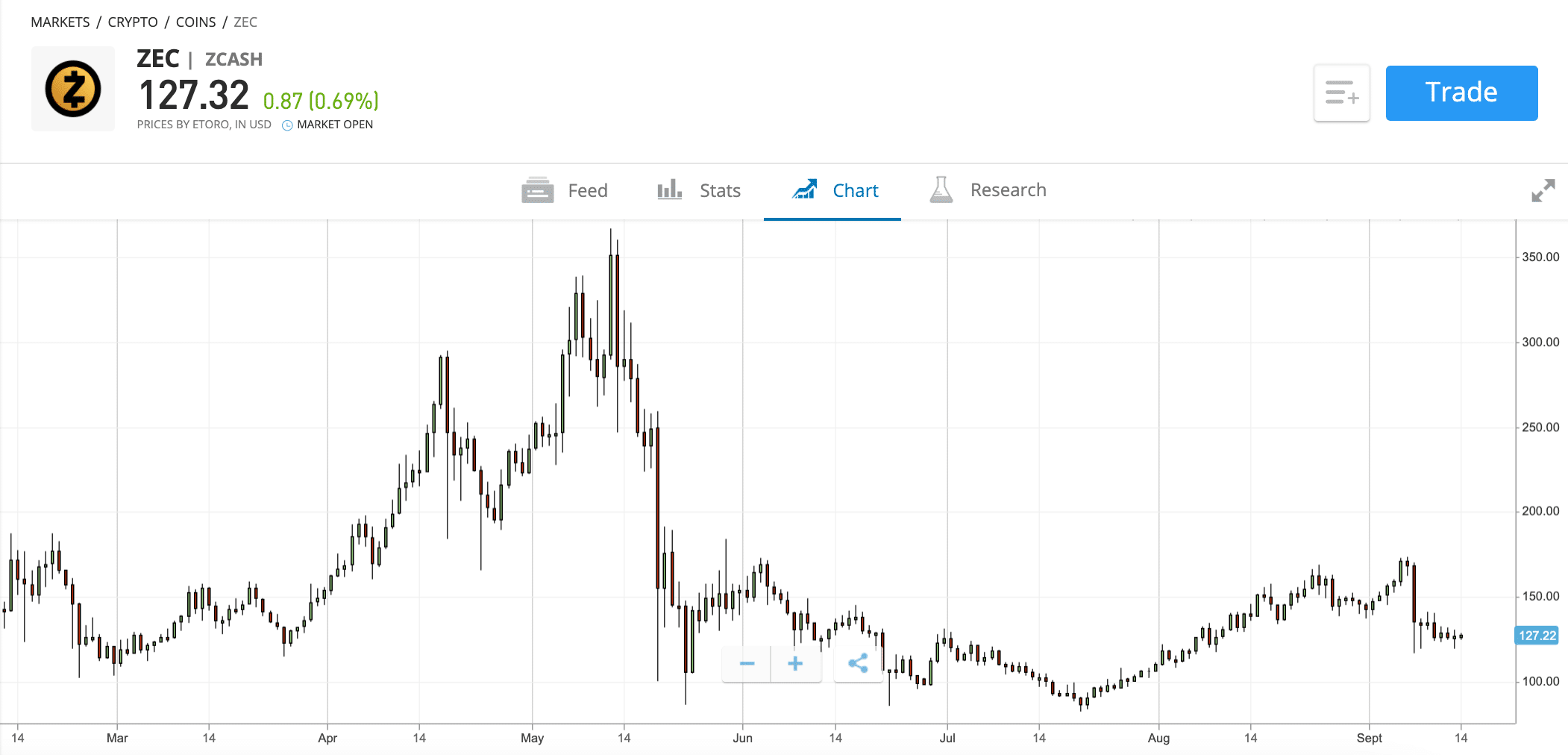 67% of retail investor accounts lose money when trading CFDs with this provider.
Due to this, if you were to invest in Zcash, there is undoubtedly scope for the coin's value to increase in the years to come. Resistance levels to look out for are around the $175 and $325 levels, where price has struggled before. However, even if you were to invest in Zcash today and price rose to $325 over the next year, that would still represent a return of 150% – which is more than likely higher than what you'd get if you were to buy stocks!
Where to Invest in Zcash
The final section of this guide will focus on where you can actually buy Zcash right now. Finding the best crypto exchange to suit your needs can be tricky, considering how many options there are these days. Key factors to look out for are the exchange's regulation and the types of fees that it charges.
To help streamline the decision-making process, we've researched many of the top options and concluded that eToro offers the best platform for investing in Zcash. eToro has a fantastic reputation within the trading community, as the platform is heavily regulated and offers many great features. Notably, eToro is even covered under the FSCS, meaning that your capital is insured in the unlikely instance that eToro goes bankrupt.
eToro doesn't charge any commissions when you place a trade, meaning that you can avoid the hefty fees that some brokers charge. What's more, eToro's spreads remain competitive with many other top brokers, ensuring you can trade as cost-effectively as possible. By using eToro, you'll also avoid paying any monthly account fees and deposit fees.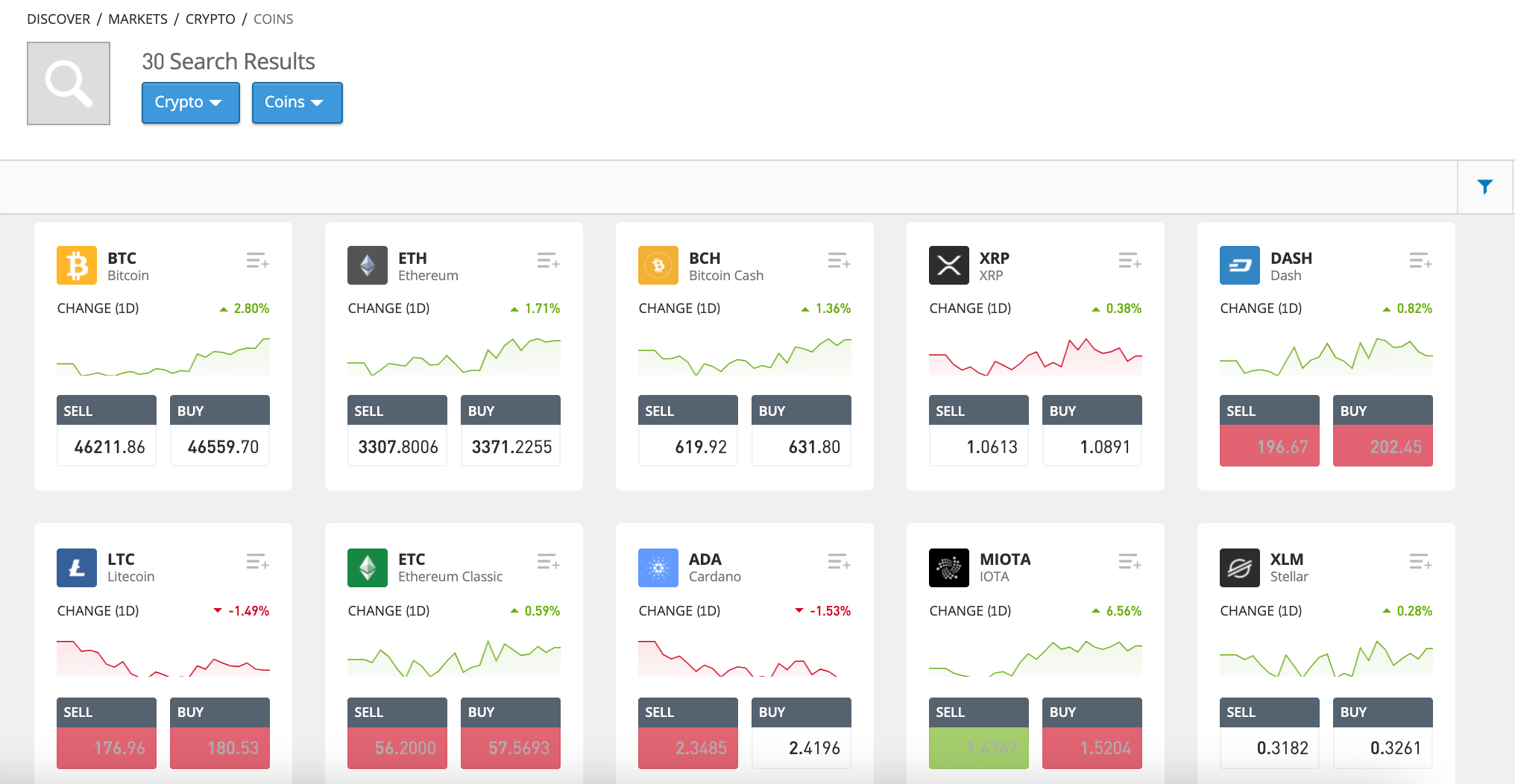 In terms of deposits, eToro accepts most major credit and debit cards, along with bank transfers and e-wallets. E-wallets that are allowed by eToro include PayPal, Skrill, Neteller and Klarna. The minimum deposit threshold is only $50 with eToro, which provides a higher level of accessibility than some other brokers.
Finally, eToro also offers a vast range of CFDs on other assets, making them one of the best CFD brokers on the market. Users can invest in stocks, bonds, commodities, ETFs, and currencies if they wish. Finally, eToro even provides a handy demo account feature for beginner traders, which is ideal if you're looking to learn the ropes before trading for real!
Zcash Price Prediction – Conclusion
In conclusion, Zcash is an exciting currency that opens up many avenues for individuals to maintain their privacy whilst making transactions. Furthermore, as Zcash offers faster speeds and more transactions per second than Bitcoin, it will appeal to users looking for something a little bit different from the norm. Although the threat of regulation for privacy coins is genuine, an investment in Zcash is still a good idea if you believe in the future of these coins.
If you'd like to buy Zcash today, we'd recommend using eToro. The eToro sign up process is seamless and tends only to take a few minutes to complete. What's more, eToro offers 0% commission trading when investing in cryptos, with the minimum deposit being only $50!

67% of retail investor accounts lose money when trading CFDs with this provider.
FAQs
What is the price of Zcash right now?
What drives the price of Zcash?
What will Zcash be worth by 2022?
What will Zcash be worth in 2025?