FTX Token Price Prediction – FTX Token Forecast 2021, 2022, 2025 & 2030
When operating in the cryptocurrency market, you'll need to create an account with an exchange that allows you to quickly and seamlessly invest in cryptos. FTX aims to rival the major exchanges in that sense, offering exciting trading options and appealing rewards through its native cryptocurrency, FTX Token.
In this article, we'll cover our FTX Token Price Prediction in detail. We'll touch on what FTX token is and how the future looks for this coin before highlighting where you can buy cryptocurrency today – with no commissions!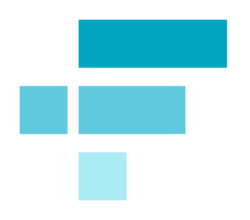 FTX Token (FTT)
Price
FTX Token Price Prediction 2021 to 2022
Much like when you buy Bitcoin (BTC), it's wise to get an understanding of where the coin's price could go over the short term and long term. We'll cover this side of things throughout the article. However, if you're just looking for a brief overview of our findings, the points below highlight our FTX Token stock forecast for the months ahead.
One Month – The current FTX Token price is hovering around the $57 level after some bullish momentum in the previous few days. Due to this, we estimate that FTX Token could reach $70 over the next month.
Three Months – Assuming FTX Token continues on this trajectory, we'll likely see the coin attempt to breach September's all-time highs. Thus, our FTX Token prediction 2021 sees the coin's valuation reach $90 in the next three months.
Early 2022 – If FTX Token can breach September's all-time highs, then it'll put the coin in an excellent position to start the year strong. Thus, we estimate that FTX Token could reach $100 by early 2022, representing a solid psychological level.
67% of retail investor accounts lose money when trading CFDs with this provider.
FTX Token Price History – the Story of 2021 So Far
As you may be aware, the best Bitcoin trading platforms allow users to invest in a wide range of cryptocurrencies – all from the comfort of their own home. FTX looks to rival the major players in this area through the platform's vast range of trading options, appealing to beginner and advanced traders. Let's dive into what FTX is and how price reached this point.
FTX is a cryptocurrency exchange that specialises in derivatives and leveraged products. The company was founded in 2018 by Sam Bankman-Fried, who graduated from MIT with a degree in Physics. Sam then went on to work for Jane Street Capital, one of the world's largest market-makers. This has given him the knowledge and experience to launch FTX, which has become one of the most important exchanges in the market.
The FTX trading platform is similar to many other exchanges such as Binance and Coinbase in the sense that it allows users to exchange their FIAT currency (such as USD) into different cryptocurrencies. Alternatively, users who already hold crypto can send it to FTX and exchange it for another coin. As such, FTX makes trading the crypto market easy for all users.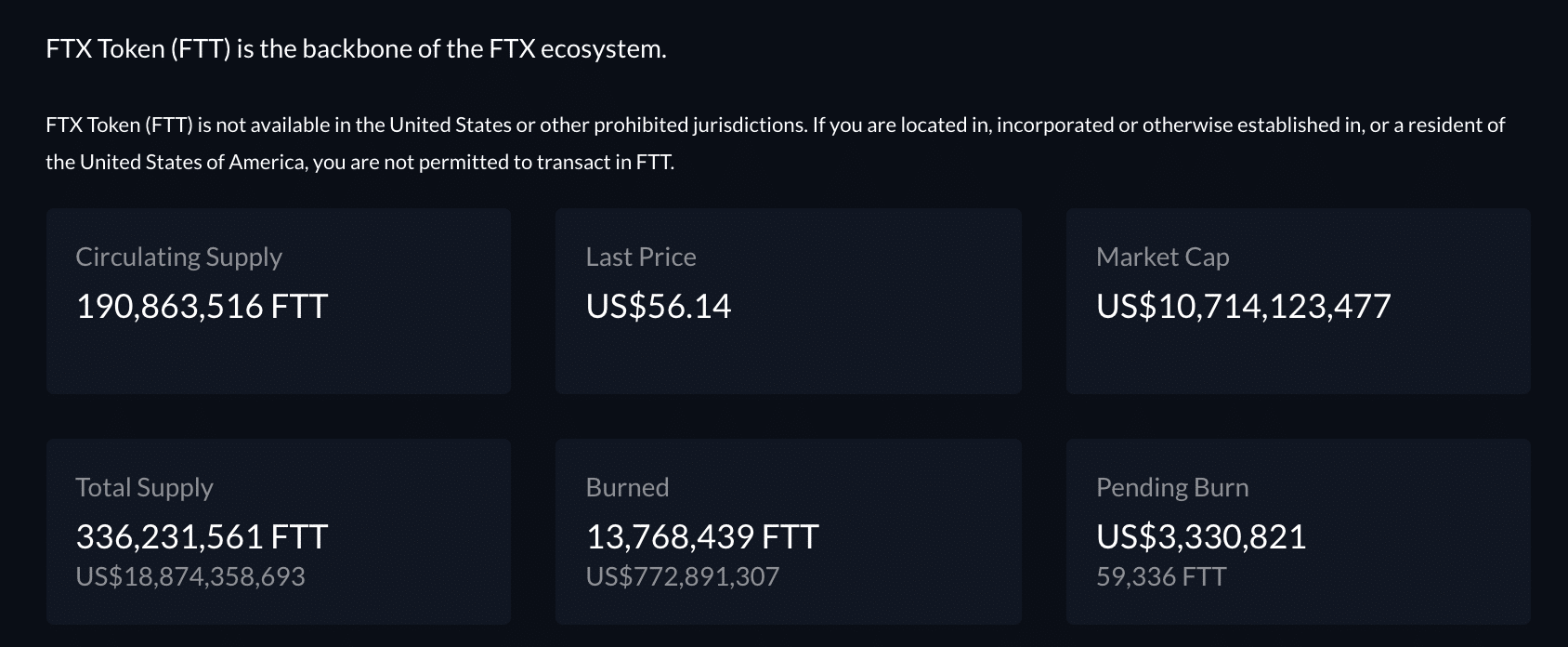 The differentiating factor between FTX and other exchanges is that FTX offers futures and leveraged products. Futures are a type of contract that specifies that you need to buy or sell a specific asset for a particular price at a certain point in the future. Thus, users can buy futures contracts on cryptos to speculate on price movements without purchasing the underlying crypto.
Furthermore, FTX offers leveraged trading, which allows users to multiply their gains – but also their losses. FTX offers up to 101x leverage on certain products, which can really boost potential profits. The exchange can offer leverage through the use of 'leveraged tokens', which are linked to the underlying asset but trade at a price that is multiple times higher. So, if you were to buy Ethereum (ETH) using a 3x leveraged token, then gains and losses would be multiplied 3x!

The native cryptocurrency of FTX is the FTX Token, which has the ticker symbol FTT. This is a utility token, meaning it is used to keep the entire ecosystem running smoothly. FTT allows users to reduce their trading fees and earn interest on their holdings. As such, if the popularity of FTX was to increase, the value of FTT tends to follow.
The FTX Token price live is up a remarkable 867% at the time of writing – although it was up 1338% during early September! The rise in the trading volume that has taken place on FTX has boosted FTT's price to these heights. In the future, although the price has fallen recently, there is still great optimism around this coin.
FTX Token Price Forecast
Now let's turn our attention to our FTX Token forecast for the months ahead. If you've read any of our other cryptocurrency price predictions, you'll understand the importance of researching the factors that may affect the price. With that in mind, let's look at the technical and fundamental elements related to FTX Token.
Technical Analysis
Much like when you buy stocks, it's crucial to understand the price chart and what it's showing us. As we can see, the price of FTX Token has had a wild wide in 2021, rising gradually until May and then falling, before rising once more. Right now, the price of FTT has dipped from September's all-time highs, but there are still signs to be hopeful.

67% of retail investor accounts lose money when trading CFDs with this provider.
For one, FTT is trading above 200-day EMA and has just broken above the 50-day EMA. When these moving average indicators are broken to the upside, it indicates that some upwards momentum may be coming. However, there is a minor resistance level around $60, so the price may consolidate here before breaking.
Except to see some volatility as we head back to September's highs, as these will represent a solid psychological level. Any price change may be gradual, so if you invest in FTT, then expect to be patient at these highs. However, if FTT can close past $80 and then retest it as a support level, we'll likely see a push towards $100 by early 2022.
Fundamental Analysis
According to CoinMarketCap, FTX Token has a market cap of $6.9bin at the time of writing. This makes it the 30th largest crypto globally, behind the likes of BTC, ETH, and stablecoins such as USDT. FTX Token currently has a circulating supply of just over 120m tokens, representing 34% of the total supply.
The great thing about FTX Token is that 33% of exchange fees paid in FTT will be 'burned'. Essentially, this removes FTT from the circulating supply consistently, which has a deflationary effect on price. Ultimately, the less supply there is, the higher price will go (if demand remains the same or higher).
FTX Token Price Prediction 2025 – Long Term Outlook
If you're interested in investing in cryptocurrency and FTT has caught your eye, then it's wise to take a long-term view on price. As we've noted, FTT is the native token of the FTX exchange – so both are inextricably linked. This means that if the FTX exchange were to become more popular and attract more users, the value of FTT would rise. So, if the development team can continue marketing the exchange well and developing new features over the long term, this will mean good things for FTT.
Furthermore, as FTT can be used as collateral for trading, there is even more utility to this token than others in the market. In this sense, FTT offers similar use cases to Binance's native token, BNB. Ultimately, as more users store FTT in their wallets and generate rewards, the value will also increase.

However, it's also essential to take a balanced view and look at the potential challenges faced by FTT. Firstly, FTX exchange is always at risk of regulation. Rumours regarding crypto regulation are heating up in the US, and it won't be long before we see some oversight in the market. This would undoubtedly affect many exchanges, FTX included.
Also, as FTX is based in the Bahamas, they don't have an excellent presence in the US just yet. Thus, many of the trading options that FTX are known for are not allowed in the US. Again, this impacts the target market of FTX and slows down the price appreciation of FTT.

So, with all of that said, our FTX Token price prediction 2025 is still pretty optimistic. We believe that the coming years will continue to see crypto trading volumes grow exponentially, which is excellent news for exchanges such as FTX. Due to this, we estimate that FTT could reach a valuation of $200 by 2025.
In addition, our FTX Token price prediction 2030 is similarly rosy. The team behind FTX have vast levels of experience, which puts the exchange in safe hands when it comes to navigating potential regulation. If FTX can establish itself more in the US, FTT could reach $400 by 2030.
FTX Token Price Chart
Cryptocurrency can be one of the best investments UK if you do your due diligence, with coins such as FTT offering much higher returns than you could get in the stock market. As you can see from the price chart, the growth of FTT has been exponential since the turn of the year, which highlights the insane potential of this coin. What's more, this growth hasn't been fuelled by social media hype and is instead fuelled by real-world utility.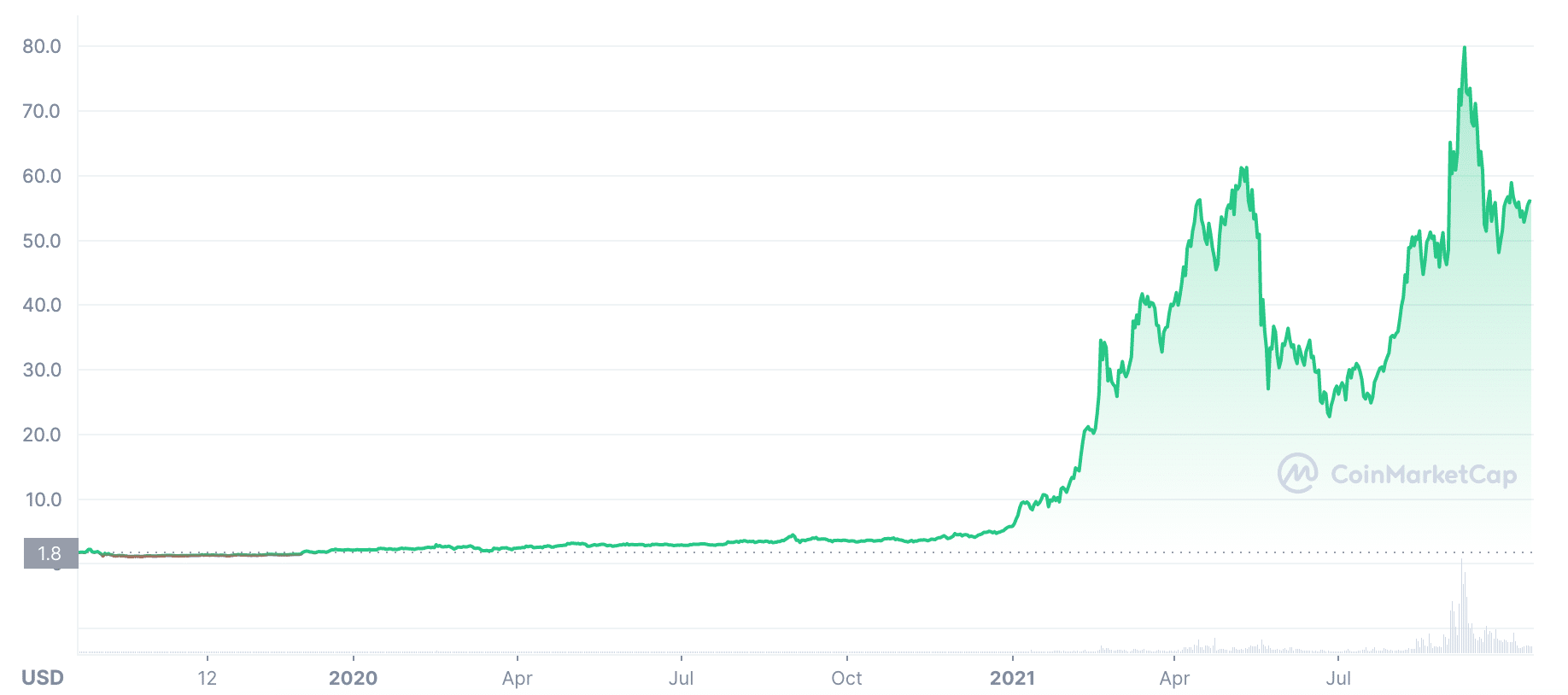 67% of retail investor accounts lose money when trading CFDs with this provider.
FTX recently acquired LedgerX, which is another trading organisation offering similar services to FTX. This highlights the expansion plans that the exchange has – and as LedgerX operates in the US, this hints at FTX strengthening their presence in this market. Overall, this can only be a good thing for the company and the FTT price.
Where to Invest in FTX Token
The final stage of this FTX Token price prediction is to discuss how to invest in the coin. Many of the best crypto apps and platforms will now offer FTT as a tradeable asset, meaning you don't have to be a registered user of FTX to buy it. However, FTT is not provided by many top online brokers yet, so using an exchange is the only way to gain exposure currently.
You'll need to open an account with a regulated crypto exchange (such as Binance) and then purchase FTT using FIAT currency or exchange your current crypto holdings into FTT. However, if this seems a little complicated and you wish to perhaps invest in a different cryptocurrency, then we'd recommend creating an account with eToro.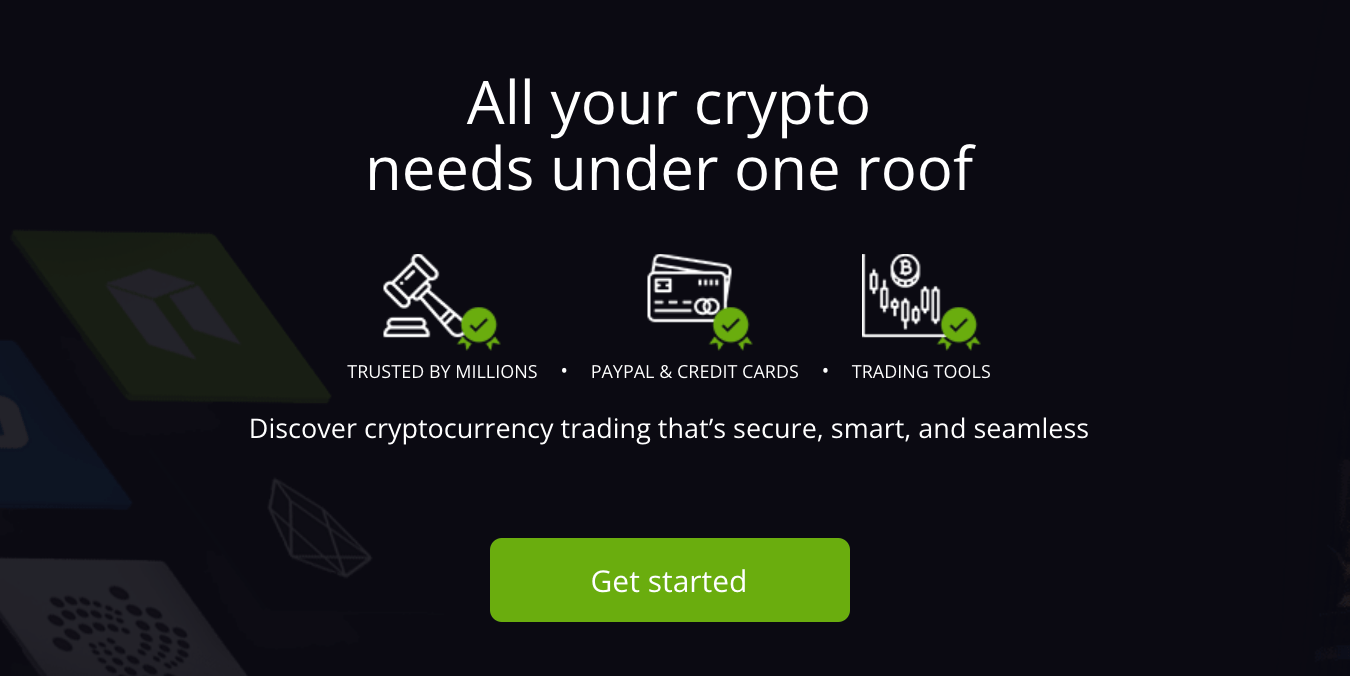 eToro has an exceptional reputation in the crypto trading scene, offering a vast selection of assets to trade. eToro is one of the best CFD brokers in this area, thanks to regulation from the FCA, ASIC, and CySEC. What's more, with over 20 million users worldwide, eToro has fantastic credibility within the industry.
Users can trade commission-free at eToro, with investments only needing to be a minimum of $50 (£37). eToro accepts various deposit methods, including credit/debit cards, bank transfers, and multiple e-wallets (including PayPal). Finally, eToro even offer valuable features such as their CopyPortfolio feature, which allows users to invest in a professionally managed portfolio – without having to pay any hefty management fees!
FTX Token Price Prediction – Conclusion
In conclusion, this FTX Token forecast has covered what this token is and how it functions on the FTX platform. FTT is a valuable token due to its utility and versatility, meaning that price will likely appreciate as long as the FTX platform continues to grow. If FTX can navigate the upcoming regulations intelligently, FTT could be in a prime position to grow in the months and years ahead.
So, if you'd like to trade crypto today, we'd recommend using eToro. eToro is one of the world's largest online brokers, boasting over 20 million users. In addition, all users can trade cryptos commission-free and from as little as $50 (£37) per trade!

67% of retail investor accounts lose money when trading CFDs with this provider.
FAQs
What is the price of FTX Token right now?
What drives the price of FTX Token?
Where can I buy FTX Token?
Why is FTX Token going up?
What will FTX Token be worth by 2022?
What will FTX Token be worth in 2025?