Banking & Finance Jobs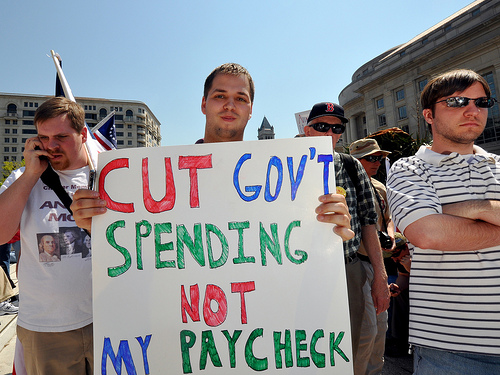 Please note that we are not authorised to provide any investment advice. The content on this page is for information purposes only.
The banking industry is one of the biggest employers for any nation. As per the US Bureau of Labor Statistics, 1.8 million individuals were engaged in jobs in banks in 2006. The integration of banking along with technology has opened up new avenues of banking jobs.
The banking industry is one of the biggest employers for any nation. As per the US Bureau of Labor Statistics, 1.8 million individuals were engaged in jobs in banks in 2006. The integration of banking along with technology has opened up new avenues of banking jobs.
To understand the nature of jobs in banks, it is essential to have an overview of the banking industry. Banks are public or private institutions that offer a range of financial services. The consumer base of banking organizations includes individuals, corporations, commercial sector, enterprises, private bodies and government agencies. The primary functions of a bank are to safeguard public money and other valuables, offer loans, credit services and payment services, such as savings, checking account, cashier checks and drafts. Of late, banks have also started providing secondary financial services which include investment and insurance products.
The Banking Industry
The banking industry is divided in two main parts – central bank and industrial units. The central bank is the main reserve bank of the country. It exercises monetary control over the entire economy. It regulates money supply, holds reserve amount from other banks and manages the country's foreign reserves as well. However, the industrial units are actual banks which provide services to customers. There are several types of banking industrial units:
Commercial banks: They offer a range of products and services for individuals, companies, enterprises and organizations.
Savings banks: They provide only savings account and lending services to the consumers.
Credit unions: These are depository institutions that work at the community level, such as labor unions or the church.
Consumers deposit money with the banks and earn interest. The banking units reinvest the entire amount in profitable ventures to make money.
Roles in Banking

The most common banking jobs are:
Support functions: Job profiles that run the banking machinery are known as the support functions or office administrative positions. They include bank tellers, account clerks, customer services executives, bookkeeping in charge, supervisors, loan clerks, collectors and ATM in charge.
Business and financial functions: These positions include financial managers, loan officers, credit managers and trust mangers. Business development executives and the sales staff are also a part of this classification.
Other functions: The smooth functioning of banks requires several other services such as IT officer and security supervisors.
Banks offer in-house trainings to all new employees to familiarize them with the work culture and standard norms.
Banking jobs have become lucrative across the world. This is possible because of the high growth of the world economy at an annual pace of 3.6% (in 2006). The tacit merger of the banking and financial services has given a new look to the banking jobs and the career has grown more stable as the industry is destined to look forward to new global prospects.
More Banking Jobs
A career in banking is the most sought after vocation nowadays. Banks have not only expanded the number of branches but also diversified the quantum of services it provides. This gives rise to a new universe of banking jobs. Bankers have an awesome opportunity to work with one of the best industries globally. Most of the banking jobs require excellent analytical skills and the ability to respond quickly but certain posts require specific understanding of affairs. Some of the most common banking jobs are sorted out below:
Analyst– An analyst is obliged to work in conjunction with senior management to provide useful insights about products and prices to suggest a profitable strategy for a business. This type of banking jobs requires thorough understanding of financial models as the client may need recommendation and explanation of the results. The eligibility for an analyst includes great aptitude, strong theoretical and practical knowledge of financial models and case studies, thorough knowledge of Excel, outstanding commercial acumen and adroitness in upgrading pure analysis into intelligent business decisions. An additional qualification in finance, mathematics, accountancy, economics and/or statistics is preferable. Time management and prior experience in project coordination no doubt serves the purpose to a great extent as the gestation period for implementing policy and programs is usually shorter than ideal.
Investment Bankers– The job includes smooth delivery of premium services to clients. One has to deal with everything from technical financial modeling to writing credit papers. The mandatory requirement for investment banking jobs is great affinity for property investment. The second most important criteria for investment banking is to possess sound business development skills as portfolio building besides mortgage broking is also an important part of their job. Salient communication detail to generate team work is also required. A degree in business or commerce with special weightage in finance is highly preferable.
Stockbroker– joining the banking jobs as a stockbroker involves helping small and medium capital raising entities. Stockbroking is a very transactional occupation. The responsibility of a stockbroker is to assists his clients by providing opportunities to participate in private placements and floats and the stockbroker's efficiency is measured on the yardstick of performance of his client's portfolios. The job involves arbitrating with settlements and accounts and resolving client queries. For being a successful stockbroker, one needs to have quality kinship with the stockbroking world(asset administration) and a passion for sorting out the queries of people.
Risk Management– One has the options to work in risk, internal audit or BCM. This variety of banking jobs requires strategical thinking and strong ability to advice and shape decisions. This position also may involve risk analytics. Risk analytics is a broad subject which includes portfolio analysis, profitability modeling, scorecard management etc. Being tech-savvy is an advantage in case of risk management. Advance knowledge of the various aspects of MS Office is a must. Prior experience in data interpretation using SAS, SPSS and SQL is desirable.
Human Resource– human resource is an integral part of any organization but in case of the banking sector, their role is particularly important. This is so because teamwork is the key in banks. The success of front office and back office in a bank are stitched to one another. Bankers can perform their best only when the research analysts provide them with infallible insights and vice versa. The responsibility of human resource managers include not only attracting but also developing and retaining the work force. A person applying for banking jobs in human resource area must be equipped with tactics to help the bank work out plans to provide benefits, commitment and satisfaction to its associates.
Sales– Sales and service representative is one of the fastest moving banking jobs. People employed in product development groups work in highly rewarding environment. They inform existing and potential customers about the usefulness of the bank's products and thus help to increase the market share of the bank. Besides providing information, they also persuade customers to use the products and services of the particular bank. A salesperson must have strong interpersonal skills, negotiating and relationship building capabilities. Teamwork is highly preferred as one works in a closely aligned team under a team leader in a target driven environment.
Technology– Technology has become an integral part of every bank and the technological superiority carries huge importance in enhancing the quality of products and services that the bank offers. IT professionals are a must for every bank. An IT professional needs to have a sound understanding of the software and hardware used in the bank. Prior experience in providing technological solutions is preferred but freshers are also in demand.
Roles in Finance
Banking finance jobs refers to work profiles responsible for preparing financial reports, strategies to attain financial goals, direct investment activities and ensuring cash flow management. With years of experience, banking financial officers hold high ranks in the industry. They are the decision makers when it comes to developing banking infrastructure.

The nature of work associated with banking finance jobs depends on their work profile. Most organizations have the following banking finance jobs available:
Financial managers: They supervise the overall financial activity and have the authority to make major decisions. Financial managers summon investment reports, income statements, balance sheets and customer records. They also oversee audit reports and annual accounts statement and forward them to senior officials.
Treasurers: They are solely responsible for making strategies so that the banking organization meets its financial goals. Treasurers supervise cash management activities, investment profiles and develop capital-raising strategies to gain market share. They also supervise procedures related to mergers or acquisitions.
Credit managers: Lending and credit services are one of the most important segments of banking portfolios. Credit managers supervise loan and credit card procedures. They establish the credit-rating criteria of their banks, fix credit ceilings, monitor credit issuance process and direct procedures for past due accounts.
Risk and insurance mangers: They handle the risks associated with financial transactions and banking operations. Risk and insurance managers make efforts to transfer the risk to insurance companies by buying business protection policies.
Large organizations have several other banking finance jobs, such as sales manager, investment manger, ATM manager and net banking manager, to execute different operations.
Why Work in Finance & Banking?
Globalization is what most banks are looking forward to. Sophisticated services like corporate and investment banking are provided to overseas clients. Most banks have branches in a number of countries and maintain relationships with eminent companies in diverse sectors. This gives a person getting into banking jobs an opportunity to enlarge his prospects and boost his knowledge.
A bank helps an individual to diversify his knowledge and experience. All renowned banks recognize affinity groups i.e. associates with similar interests. So one getting into one of the banking jobs gets the opportunity to deal with varied people and are serving varied interests. Diversified networks of many banks aid this type of broad mindset. It identifies upshots and issues and suggests policy prescriptions to help the bank grow well even in unharmonious situations.
The monetary benefits from banking jobs are comparable to any other sector. Beside huge compensations, bonuses and incentives add up to substantial amount.
Besides huge pay packets banks also support their employees with varieties of medical, dental and vision plans and insurance coverage is provided for disability, accidental death and dismemberment, accident during business travel etc. Retirement and pension plans are also usually provided by the bank itself. Banks also help their employees by lending them in terms of mortgages.
Banking jobs is a fine career if one is looking at a long term relationship with it. One need not even go out for filling up an application as most banks accept resumes along with a profile that can be established by creating an online account. Besides the basic requirements, a bank asks for authorized documents, fulfillment of certain legal conditions and a screening for illegal drugs. So a decision to enter a bank is an absolutely rational idea as the future is expected to be bright.