Visa Credit Cards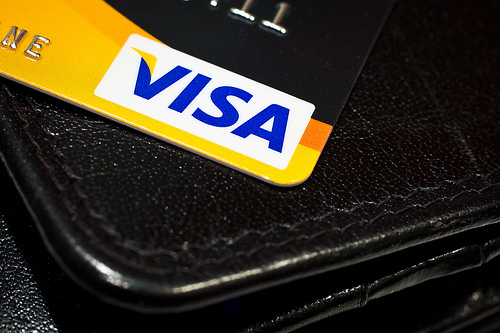 Image: Hakan Dalhstrom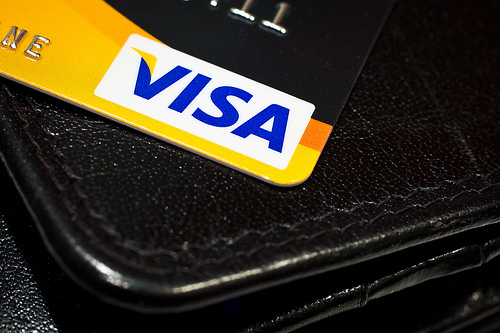 Image: Hakan Dalhstrom
The Visa Credit Card Company are the companies that issue and market credit cards which are certified by Visa. Visa is actually an economic joint venture of 21000 financial institutions which issue and market not only credit cards but also debit cards and prepaid cards. Visa International Service Association commonly known as Visa operates from San Francisco, California, USA.
Though Visa Credit Cards are offered by several banks, the ultimate result is standardized for the consumers by the Visa International Service Association.The Visa Credit Cards are used at a POS (Point of Sale) Terminal or ATM or banking centre where the Visa logo is displayed.
Visa has incorporated rules such as:
Identification of cardholders which is very necessary for security purpose
Cooperation of banks in the course of fraud protection.
Making of identification and fraud protection standardized and non-discriminatory.One important rule established by Visa is no merchant accepting Visa cannot claim any surcharge on any Visa credit card transaction. But, this rule is not applied in U.K and Australia, where recent legislation has allowed the merchants to apply surcharge on credit card transaction.
The banks which are the main representatives of Visa U.S.A are JP Morgan Chase, Bank of America, Wachovia, US Bancorp and Wells Fargo, Providian Financial Corporation and Sun Trust Bank. Among these companies JP Morgan Chase is the world's largest Visa Credit Card issuer. JP Morgan Chase gained this status after acquitting Bank One, which was the largest Visa Credit Card issuer of the past.
BP Visa Credit Card Company provides a large numbers of benefits to its customers. The Reward benefits of the company are such that Cardholders earn 5% rebate on gas purchases from BP Gas Stations.
Student Visa Credit Card are available today, which are rendered by various companies such as Chase, State Farm, Citi bank and others. Know more on the benefits rendered by those companies
LL Bean Visa Credit Card provides special benefits to its customers. Here the cardholders are not required for paying any annual fees.
Hilton Visa Credit Card is mainly issued by the Citibank. For this card, the cardholders are not required to pay any annual fee. Get detailed benefits provided by Hilton Visa Credit Card Company.
Get more information on Visa Credit Card and Visa Credit Card Services on EconomyWatch below.