Forex Trading UK For Beginners – What Is Forex Trading?
Technology is pacing at a faster rate today, and so are the methods of trading. Large businesses, as well as banks, need to conduct transactions across the world and for that exchanging currencies are required. To start trading in forex you need to know the ins and outs of the market and how the whole trading process takes place. As the forex market can differ in many ways from other markets, getting familiar with the basics of forex will let you experience the full potential of this market.
Forex Trading UK – Top 3 Forex Trading Platforms
What is Forex Trading? 
FX or commonly known as Forex Trading is what investors all around the world address the Forex Exchange trading facility. Through the forex exchange, traders are able to exchange one currency for another and the trading mainly takes place on a market known as the forex market. Being the most liquid market at present, the forex trading market deals with millions of dollars every day. Contrary to traditional trading, forex consists of a collection of brokers, individual investors and banks operating on an electronic network system.
The forex market may operate in many ways. This includes traders who can exchange one currency for another as well as can trade different currencies on the market. While trading in the forex market, investors are obliged to trade currencies in pair. The value of a certain currency can also be determined by the market itself depending on its demand at that moment, and it is referred to as the exchange rate.
How Does Forex Trading Work? 
Being the largest market in the world right now, the forex market is active 24 hours a day with millions of traders and investors all around the world. While once this market was meant for only large enterprises, government bodies and hedge funds, today any individual can initiate a trade in just a few clicks from anywhere in the world. While not being operated from a particular location, trading in this market rather conducts between traders and ECNs across the world.
Most investors are inclined towards forex trading for the high liquidity that this market provides. In the FX market, traders need to trade in currency pairs where the most popular ones are known as the G10. G10 represents the most traded currencies including EUR, JPY, USD, CAD and more.
Trading in the forex market means you would come across some differences that you experienced in other markets. Unlike the stock, options or futures market, the forex trading market is bound by fewer rules and regulations. Traders have the facility to trade any time of the day as it is open for 24 hours straight.
Apart from this, investors can also enter or exit the market at one's convenience.
Forex Trading UK – Take Advantage Now

Traders all around the world take the advantage of the forex exchange for various reasons including trading, commerce, finance or tourism by exchanging currencies for another. With more than $6.6 trillion in trading volume per day, the forex trading market is considered one of the most liquid and largest markets in the world at present. The FX market is made of an interbank system which means several banks around the world participate in trading with each other while following certain regulations.
To start trading in forex, one needs to have proper knowledge about the market and how the trading process is done as the forex market varies in many ways from stocks or options market. As a trader, you also need to open a trading account with a broker that provides reasonable offerings and is officially authorized for guaranteed protection.
While there are several ways a trader can trade in the forex trading market, fundamentally it always comes down to the process of buying and selling different currencies. As the technology is improving day by day, investors are more likely to be inclining towards CFD trading rather than relying on an FX broker for more profit.
Forex Currencies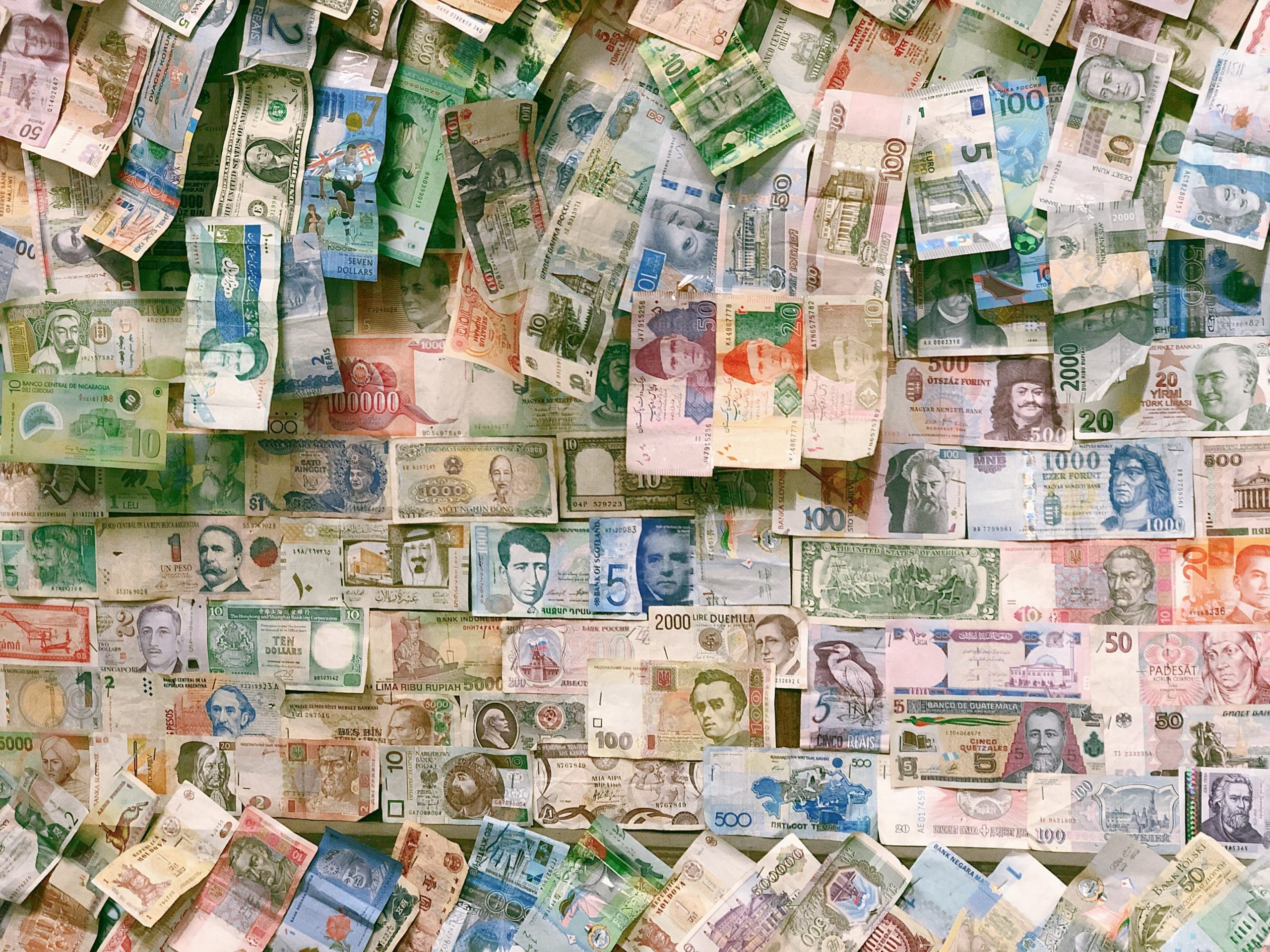 Prior to the age of the internet, trading different currencies was a nuisance for individuals. But from the dawn of online trading, a retail market has emerged to provide access to the FX markets. Here investors across the world can trade through banks or a secondary market made by brokers. While trading currencies in forex, traders may notice that they are generally listed in pairs representing the national currencies of major countries.
As an investor, you may notice a group of currencies known as the G10 currencies in the market. These currencies are known for being highly traded and thus the considered most liquid currencies in the world. The G10 currency includes USD, AUD, JPY, GBP, EUR, and many others.
In a pair of currencies, the first currency is denoted as the base currency while the second one is referred to as the quote currency. For example, in the USD/JPY forex pair, USD is considered as the base where JPY is the quote currency. The base currency stands for the currency you are buying and quote currency refers to the currency you are selling where the price is also associated with the pair while trading. The currencies are also divided by many providers into four categories for better understanding including major, minor, exotics and regional pairs.
Forex Market Schedule
The FX market, executing billions of dollars of trade per day is the most active market in the world right now. Contrary to other markets, the forex market has no singular location and mainly conducts trades between electronic networks in several markets and individual traders around the globe.
The forex market is available for traders for 24 hours a day, for five days a week which makes it more convenient for every investor across the world. You can initiate a trade in the market on Sunday at 5 p.m. EST until Friday at 4 p.m. EST, depending on where you are situated. The reason why this market is open for such long hours is that forex is a global market and investors from anywhere in the world can participate simultaneously. For instance, while it is midnight in the UK, the markets of Japan are open for trading and vice versa.
Forex Trading UK Calendar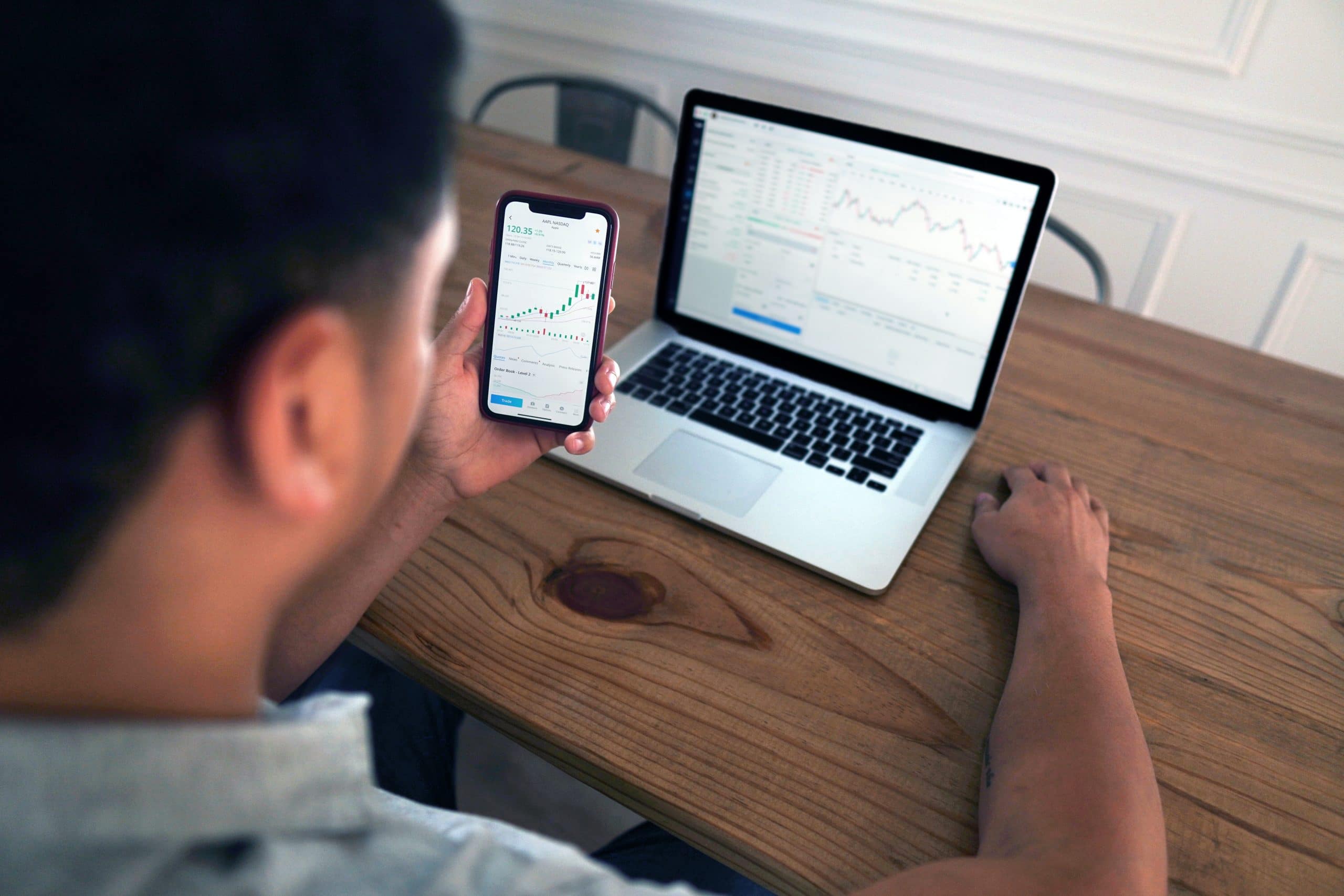 If you are a trader, then you must always pay attention to the forex calendar. It is a calendar of economic events across the world that can leave an impact on financial markets. For example, events like economic reports sponsored by the government, debt sales of government, and dates for debt payment. These events make leave a huge influence on the price movements of various currency pairs.
Take a national report offering an up-to-date economic forecast for example. This report can point at which direction the economy of the country would move in future. From this, you can be informed if the value of the currency would be higher or lower compared to other currencies in the upcoming months or a few years.
You can find a forex calendar easily. These calendars are offered by several forex brokers. You may also choose from the free calendars that are available on foreign exchange news websites. On these sites, traders can stay updated about universal financial events.
Forex Trading UK Software
If you want to generate a profit successfully from forex trading consistently, then you must know the use of the right kind of forex software. Forex trading, as well as commodity trading and stock trading, require various tools, like technical indicators and price charts. However, some tools are specifically for forex, such as:
Forex Signals
Forex Signals stand for automated alerts that assist traders to identify trading opportunities in the market. The alerts can be triggered by the simplest factor like when a certain currency pair reaches a certain price. It can also be something complicated like a technical setup. No matter what it is, one thing is certain. A forex signal must appear depending on a trading strategy that already exists.
The alerts that forex signals generate are especially essential for day traders because if they miss even one price change that has taken place suddenly, it can make a huge difference between winning and losing the trade. The alerts are also very useful for people who want to trade forex but cannot stick to their computer all day to monitor the markets.
Forex Robots
Forex signals are definitely helpful, but they are not complete without forex robots. Even if you get alerts, you are still the one who has to make the right trading decision after getting the signal. However, with forex robots, a particular trading action accompanies the forex signal. This action is executed automatically the moment the signal has been triggered. So, it means that the trader can trigger their trade automatically by using forex robots when a forex pair has reached a particular price level. The trader can also close the position by triggering it again when it has reached a different price level.
Keep in mind that you must be careful with forex robots because automated trading can be executed first. Although you will get alerts, yet positions may open and close even before you can do anything on your own. So, before you use a robot in your live account, it must be tested through paper trading.
Forex Trading UK Strategies 
Forex traders use various types of strategies to generate profits. Any trader's ideal type of strategy depends on their trading goals along with risk tolerance. It is a great idea to use a demo account to practice and test your strategy before you invest real money in trading. Here are three strategies that you may try:
Swing Trading – Swing trading is not a day trading strategy; instead, it is more ideal for multi-day trading. The objective of swing trading is to earn profits from the changes within price momentum. You may open a swing trade around price reversals or it can also be done to respond to a strong momentum. As the price resumes to move over multiple days or weeks, your gains can also increase. Once the momentum starts fading, the swing trade closes.
Scalping – Scalping is a kind of strategy used by day traders. It depends on fast trades on small margins. Generally, the gain from a single trade can be equivalent to only a fraction of a percentage, but scalping usually makes several trades in the same day. Multiple small gains can sum up to a large amount by compounding over throughout the day. When you are applying the scalping trading strategy, you need to focus on minimising risks while focusing on trading setups with high profitability. You may place stop-loss orders to make sure that your whole day's gains are not wiped out by losing only one trade.
Strategy – Price action strategy focuses on the changes of price movements with the assistance of technical indicators to decide the future price of a currency pair. You can find it useful to utilise price as the primary indicator for your trade as the prominent edge of financial conditions in the market is represented by it. However, keep in mind that these setups may be subjective as well. In that case, they are not very helpful to trigger forex signals. It is crucial to practice a price action strategy to ensure that you can accurately recognise profitable setups with it consistently.
Best Forex Brokers UK
 1 – eToro – World's Leading Social Trading Platform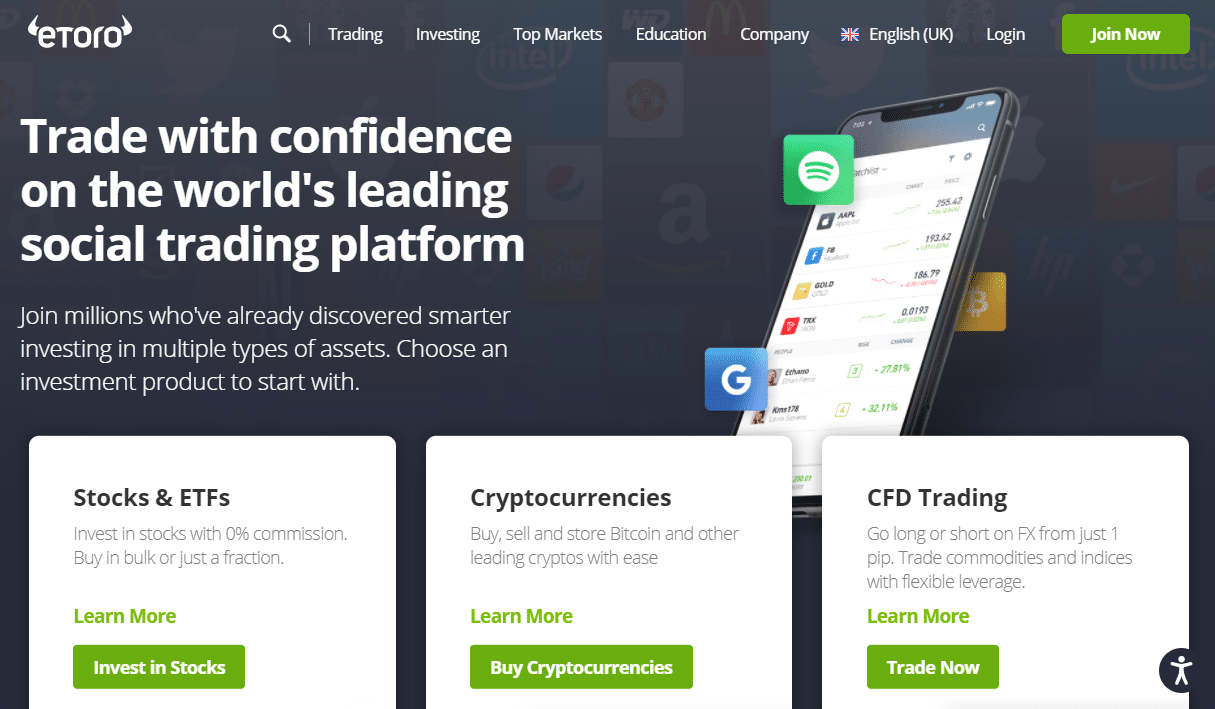 67% of all retail investor accounts lose money when trading CFDs with this provider.
Representing the best social trading platform in the UK and the rest of the world is eToro which originated in 2007. Though it is based in Cyprus, this versatile broker is legally present in over 100 countries worldwide, including UAE, China, and even Russia. the eToro execution model is based on an STP and No Dealing Desk type that supports trading forex among CFDs, indices, stocks, and cryptocurrencies.
eToro holds 3 major regulatory licenses from noteworthy regulatory bodies like ASIC (Australia), FCA (UK), and CySEC (Cyprus) for operating as a broker in many countries. Being in the business for some decades has built quite a reputation for being a successful forex broker that allows a unique and highly recommended CopyTrader feature. There are hundreds of thousands of traders and investors associated with eToro and through copytrading, it is possible to copy their trades to gain exposure, profit, and experience.
eToro has reached the point where it is today due to its uniqueness, versatility, and irrefutable performance. eToro is also popular due to its easy-to-understand mobile trading application which supports both iOS and Android mobile devices. Through its mobile trading service, eToro has reached every corner of the world to help beginners to trade forex conveniently.
| | |
| --- | --- |
| Pros | Cons |
| Its mobile app is free to download and use. | CFDs bear significant risks for inexperienced traders. |
| Copytrading requires a minimum capital which is quite affordable for traders who have barely started. | Past performance does not guarantee that future performance would be similar. |
| Compatible payment channels are PayPal, credit cards, bank transfers, Skrill, and Neteller. | |
| Supports various assets including forex, stocks, commodities, ETFs, and popular cryptocurrencies. | |
 2 – CMC Markets – Top Forex Trading Platform with Huge Collection of Tradable Assets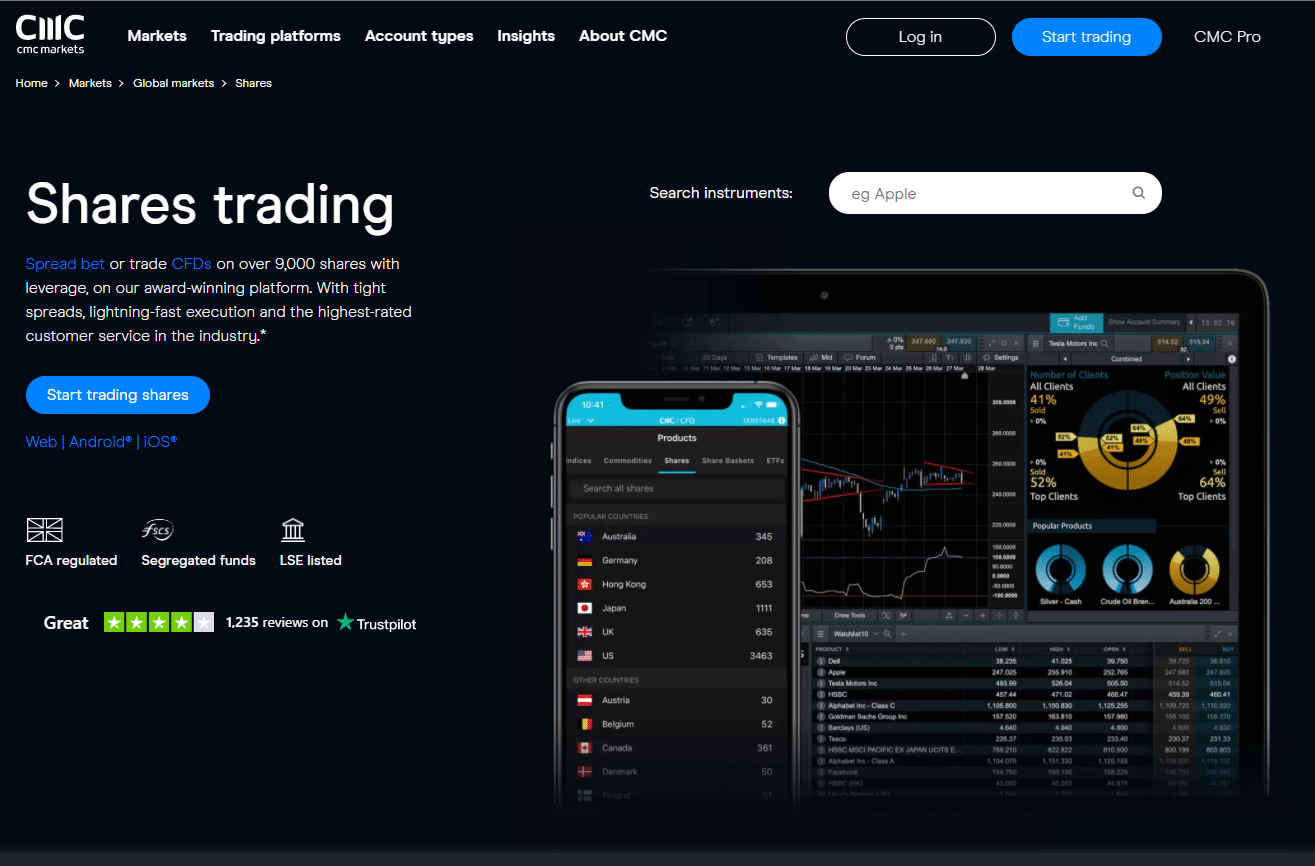 67% of all retail investor accounts lose money when trading CFDs with this provider.
CMC Markets is a reliable broker globally that allows its clients to trade almost 10,000 instruments at brilliant pricing. The top-notch trading platform comes with sophisticated tools, powerful chart analysis, and quality research tools. When it comes to forex trading, the broker leads the market for offering low expense trading opportunities as the fees for forex trading on CMC Markets are below the industry average.
The broker is licensed and authorised by strict regulators like ASIC, CFA, IIROC, and MAS. It does not operate any financial institution or a bank, and the broker is traded publicly. These traits make it a safe place for trading with low risks. CMC Markets offers 158 currency pairs for forex trading, along with traditional cryptocurrency trading, cryptocurrency CFD trading, shares and ETFs, commodities, indices, and treasuries. Traders are also provided with the benefits of copy trading and social trading on the platform.
Apart from its desktop and web platform, CMC Markets offers its proprietary platform. It is also compatible with top-notch trading platforms MetaTrader 4, MetaTrader 5, and cTrader. For social trading and copy trading, traders are provided with DupliTrade and ZuluTrade.
| | |
| --- | --- |
| Pros | Cons |
| CMC Markets offers tax-free spread betting profits to its traders. | Crypto CFDs unavailable to UK traders |
| The award-winning trading platform comes with an extensive range of advanced trading tools and charting tools. | |
| Traders are provided with market analysis from experts and economic news to keep them updated. | |
| The trading platform is provided with advanced risk management to protect clients' funds. | |
| Traders can access their account and trade from anywhere from the mobile app of CMC Markets. | |
| The broker offers various educational materials including trading strategy videos, platform video guides, webinars, and more. | |
 3 – Capital.com – Top UK Forex Broker for Zero Commission Trading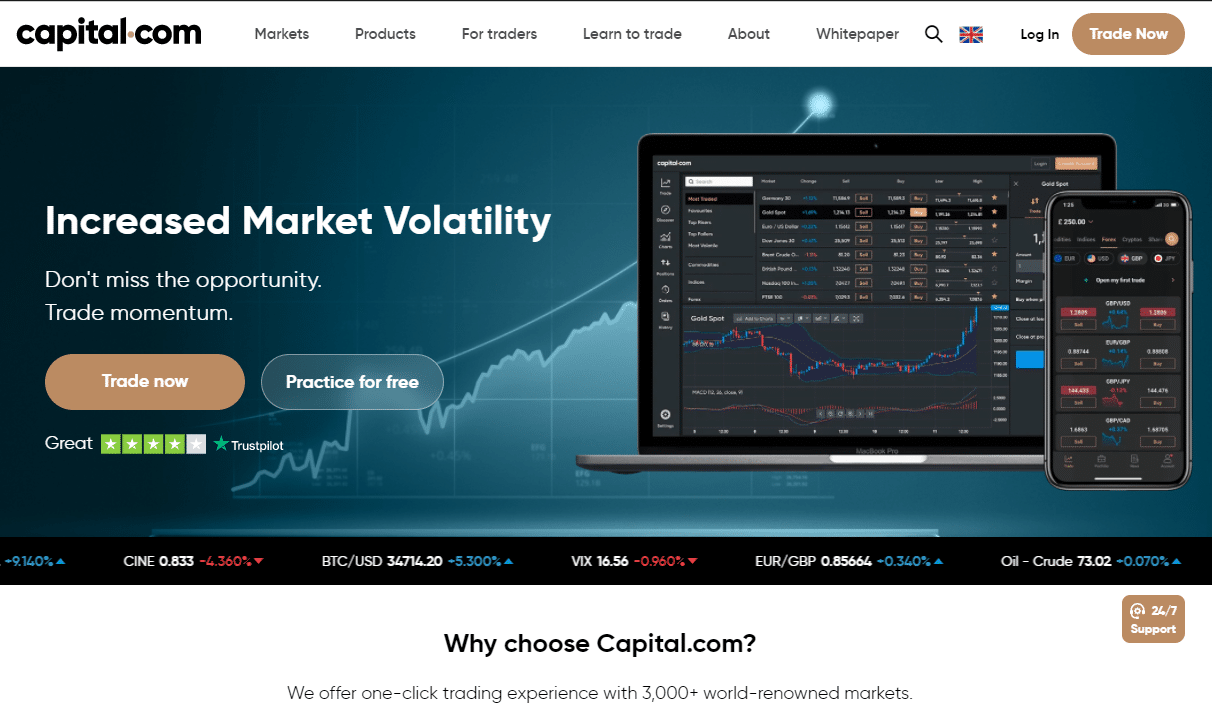 67% of all retail investor accounts lose money when trading CFDs with this provider.
Capital.com offers a wide range of CFDs in forex. You can access over 120 currency pairs, including 50 exotic pairs on this trading platform. The broker offers the benefit of leverage trading where traders can apply leverage up to 1:30 to trade major pairs. Capital.com also allows its users to trade exotic pairs at reasonable fees.
The wide collection of forex pairs is not the only attribute of Capital.com that makes it popular among traders. The broker also offers a mobile trading app that specifically focuses on educating its users on the basics of trading. The traders are provided with an interactive interface that helps beginners to learn forex trading in detail. They can also practice different trading strategies on the app. In many ways, the app is just like receiving a free forex trading course from the broker.
Capital.com also offers an AI trading assistant to traders. With its help, traders can set a trading platform. Trading setups are spotted and brought to your attention by this AI assistant. In a way, it works like forex signals that are fixed. It also analyses trades to identify patterns. Afterwards, it suggests how the trader can improve their profitability.
| | |
| --- | --- |
| Pros | Cons |
| The broker offers a brilliant analysis and charting interface. | Not so advanced charting software |
| Traders can open a trading account on Capital.com with a low minimum deposit of £20 only. | Unable to make custom strategies |
| Capital.com provides competitive spreads and there are no hidden fees on the platform for trading. | |
| The broker is regulated by top-tier authorities like FCA and CySEC. | |
| Capital.com generates trade ideas on a daily basis for the convenience of its clients. | |
| The broker keeps the traders updated with all economic news within the market. | |
 4 – IG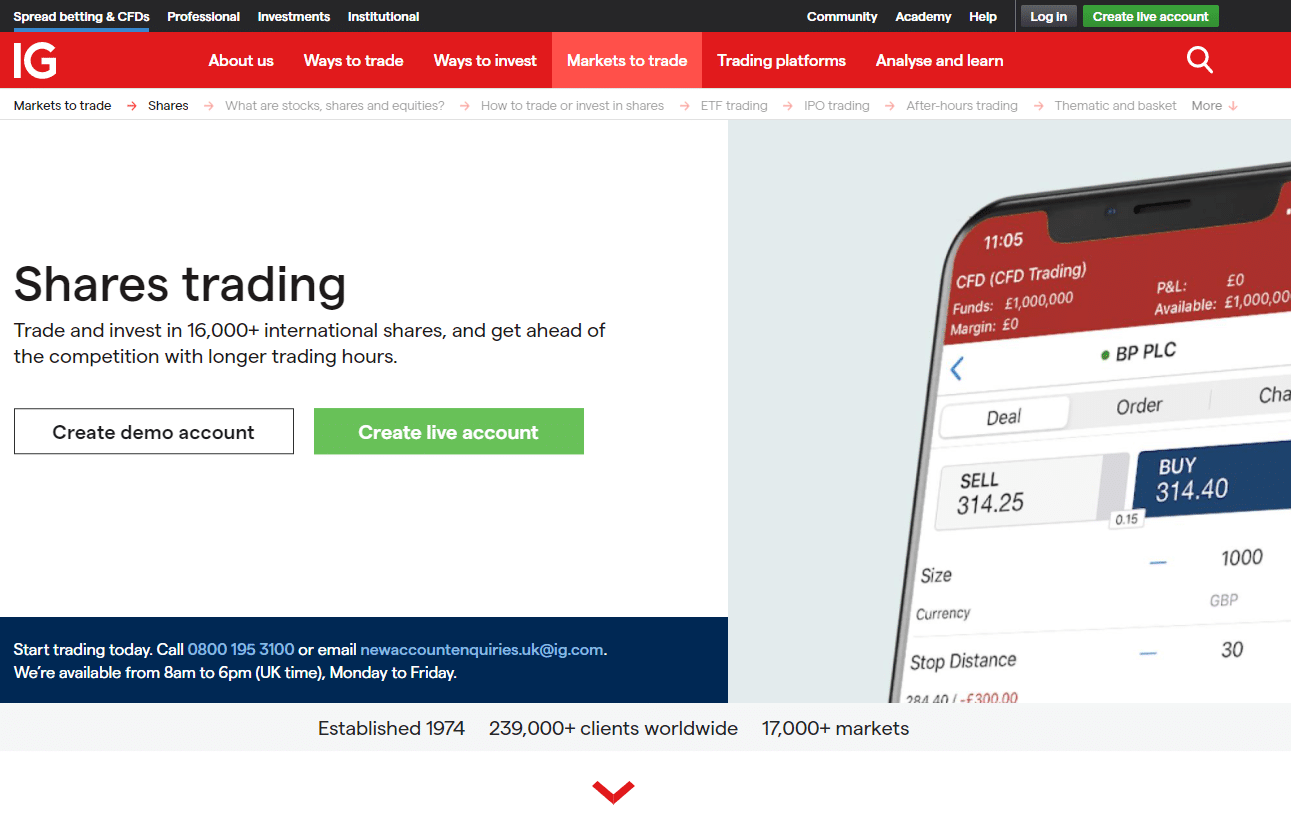 67% of all retail investor accounts lose money when trading CFDs with this provider.
IG is a widely-known forex broker that has made quite a name for itself in the market. It is considered as one of the premier solutions for CFDs & forex trading and also spread betting. Since the year 1974, it has been functioning within the UK through its registered office serving hundreds of thousands of new clients joining daily.
This broker takes all legal formalities including licenses and regulations into careful consideration. Perhaps that is why it is one of the most reliable forex brokers in the world. IG has been given authorisation from one of the leading regulatory agencies of the UK i.e., the Financial Conduct Authority (FCA). IG is also a member of the FTSE250 which is rare to see in a forex brokerage services provider.
Being a market maker type of broker, IG has in its care 3 fundamental types of best trading platforms including web-based, MT4, and its proprietary platform. Deposit and withdrawal processes on IG are easy and quick as they accept credit card and wire transfers as well. However, new users are advised to first open a demo account to decide whether IG (along with its platform and features) is suitable for them or not.
| | |
| --- | --- |
| Pros | Cons |
| Neither cheap nor too expensive as a market maker. Its income is based on mark-ups and commissions levied on the assets provided to traders. | Guaranteed stop premiums bear an excessive charge. |
| Trading fees are competitive but balanced and they directly influence the success rate of any trading strategy. | Deposit and withdrawal gateways are limited. |
| More than 17,000 tradable financial instruments over 26 different markets that include 80 FX pairs, 27 commodities, 12,000 equity CFDs. | |
| Various types of trading account for users to enjoy several benefits such as tax-free betting. | |
 5 – Plus500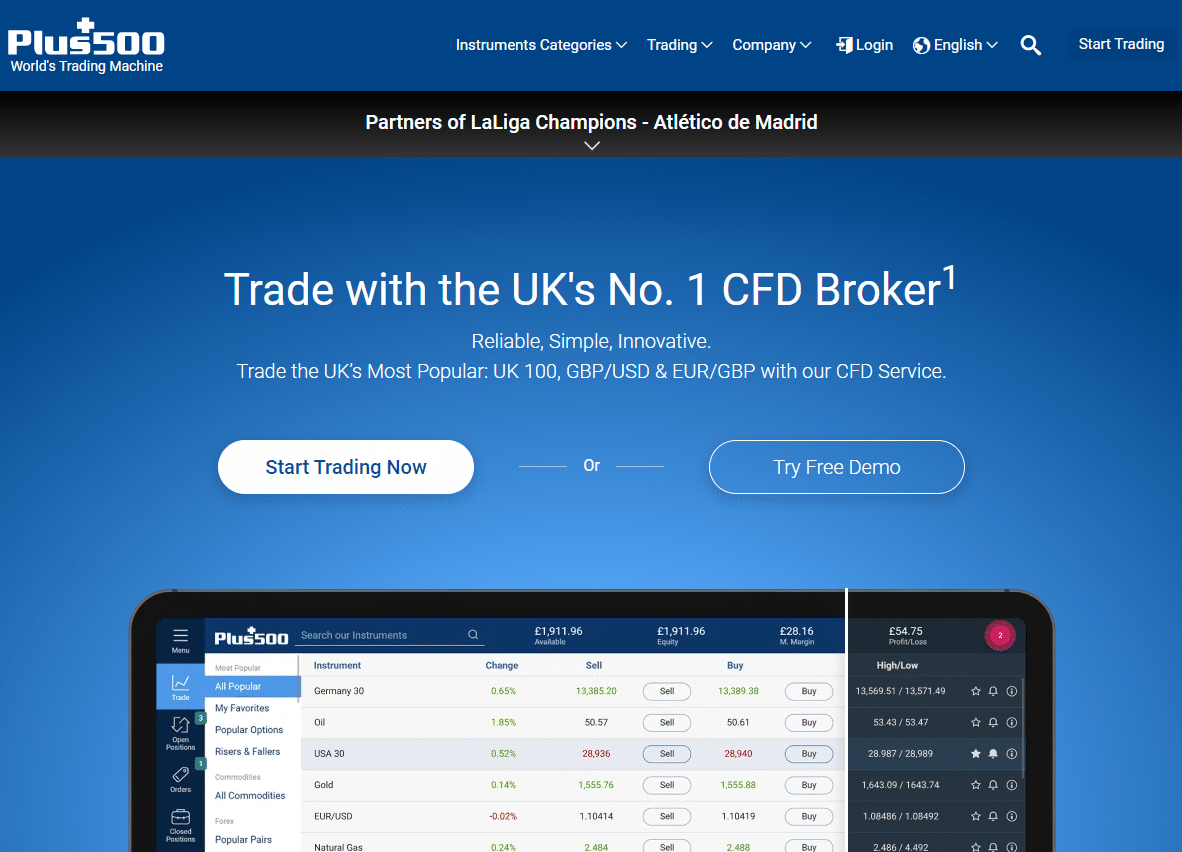 67% of all retail investor accounts lose money when trading CFDs with this provider.
Another trustworthy forex and CFD broker based in the UK is Plus500 which is a great place to start if one is interested in leveraged trading. This meticulously regulated trading platform offers competitive spreads without any commission on trades executed via their mobile-based and desktop trading platform. Plus500 deals with more than 2,500 different types of tradable assets whose availability is subject to regulation to all traders associated with this broker.
Plus500 CFDs are available on shares, indices, forex pairs, cryptocurrencies, ETFs, and commodities, etc for leveraged trading. The fee structure and other details worth knowing are openly discussed on the Plus500 website which attests to its transparency policy towards each of its clients. The company has globally registered offices in many other countries outside of the UK such as Singapore, Cyprus, Seychelles, and Australia.
Plus500 is the primary choice of millions of traders, mainly experienced ones who are comfortable with CFD trading. If you are still making up your mind about whether to choose this as your go-to forex broker or not just remember that there is also a fully functional demo account available for new clients. Using the virtual trading environment and checking out all the features Plus500 has to offer can convince people far too easily.
| | |
| --- | --- |
| Pros | Cons |
| 24/7 online support is a good reason to associate with a regulated forex broker like this one. | Sometimes users complain about the unavailability of instruments. |
| Its user-friendly trading platform is one of the best features. | Scalping is not allowed on this trading platform. |
| Do not charge a deposit fee, fee for opening/closing trades, and fee for rolling a position. | |
| Dynamic and top-notch graphs are available to verified users free of cost. | |
 6 – Forex.com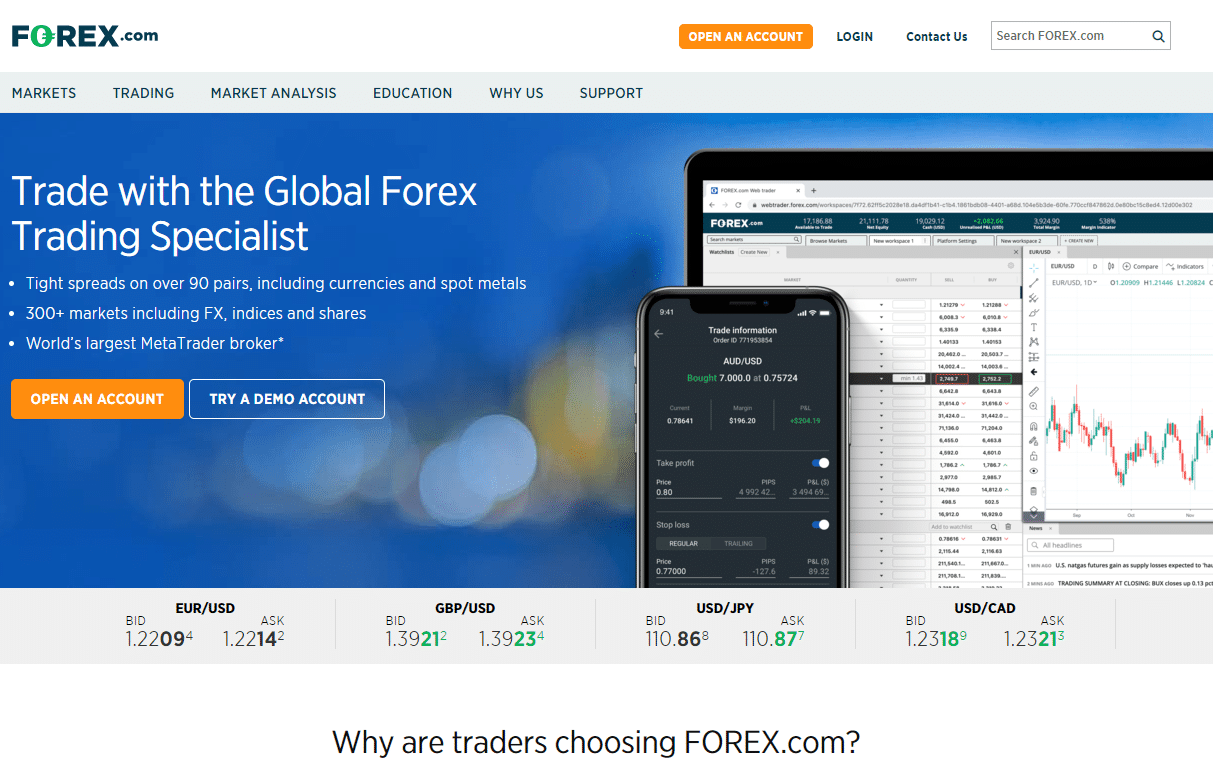 67% of all retail investor accounts lose money when trading CFDs with this provider.
Part of the GAIN Global Markets Inc., forex.com is a reputed broker available for clients in the UK to trade via its multi-asset compatible trading platform. This particular broker has been active in the industry since 1999 with a wide range of services for currency traders living in different parts of the world. Forex.com is an affordable broker which allows diversification of trader's portfolio by offering not only forex but also indices, commodities, crypto, and equity shares via CFDs.
The trading platform available to forex.com users is one-of-a-kind in many ways. Its strong performance is complete with advanced technical analysis, real-time news, thoughtful educational tools, and extensive resources. There are very few forex brokers available in the market that are at par with forex.com in terms of its unique features and standards. Forex.com maintains top-tier regulatory compliance with the USA's NFC, CFTC, UK's FCA, Australia's ASIC, and many other agencies.
Regarding commissions and other such charges, this broker charges commissions on shares/equities generally. There is a separate commission account available with forex.com, using which one can trade on low spreads and a flat $5 commission. Using a standard trading account means forex pricing consists of spread only excluding any commissions.
| | |
| --- | --- |
| Pros | Cons |
| Beginners like the fact that this broker offers a low upfront cost to begin trading. | Does not support PayPal and/or Western Union as a payment option. |
| Experienced traders who indulge with high leveraged CFD trading receive special benefits for having a considerably high account balance. | Withdrawal of funds is only allowed via Debit/Credit card that could take up to 48 hours to process. |
| Provides professional guidance to its users who act on strategic directions. | CFD options are not available to its US clients. |
|  Bank transfer fees are waived on forex.com. | |
 7 – Interactive Brokers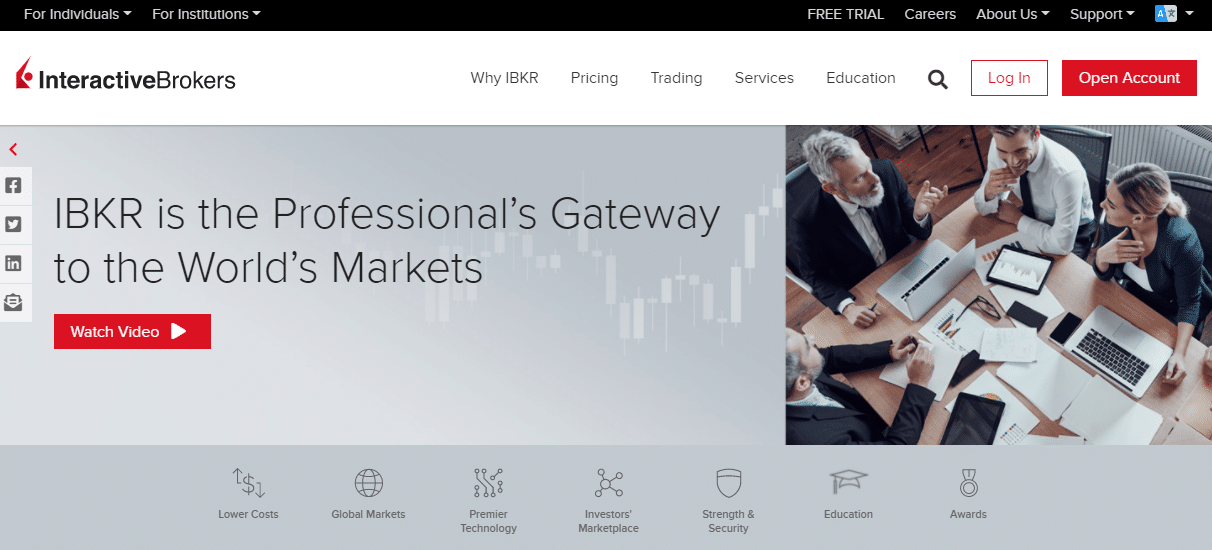 67% of all retail investor accounts lose money when trading CFDs with this provider.
Interactive Brokers or IBKR for short has been one of the best-performing forex brokers that facilitates high speed and efficient forex trading on behalf of its loyal customers based all across the globe. Those who have utilised this broker say that their first-hand experience with IBKR is characterised by its ability to invest in currencies and other equally rewarding assets at the competitively lowest cost.
Globally available stocks, futures, options, currencies, and bonds are just some of the assets that one can trade using a single IBKR trading account. From a cost-related perspective, this broker is quite an affordable option given that it features intuitive tools and an advanced platform meant for trading multi-assets. The customer policy is transparent and commissions are low on this highly regulated broker authorised by financial regulators of different countries such as SEC and FINRA. IBKR has won several awards in the past for being a highly recommended investing platform that is low on cost but not short on performance.
Interactive Brokers could be a great companion to those who want to earn extra income by investing a fraction of their capital on the aforementioned markets available on this platform.
| | |
| --- | --- |
| Pros | Cons |
|  Its integrated trading account gives access to 135 types of markets 24 hours a day and six days a week. |  The trading platform is too complex for beginners |
|  Powerful trading platform made specifically to handle all requirements of professional traders. |  Charges an Inactivity and also transfer fee |
|  Can be downloaded on a desktop or even on a mobile device. | |
|  Free market tools that help analyse every step while trading and also manage the user's account. | |
|  Offers over 100 order types, negative balance protection, and various trading strategy support. | |
 8 – AvaTrade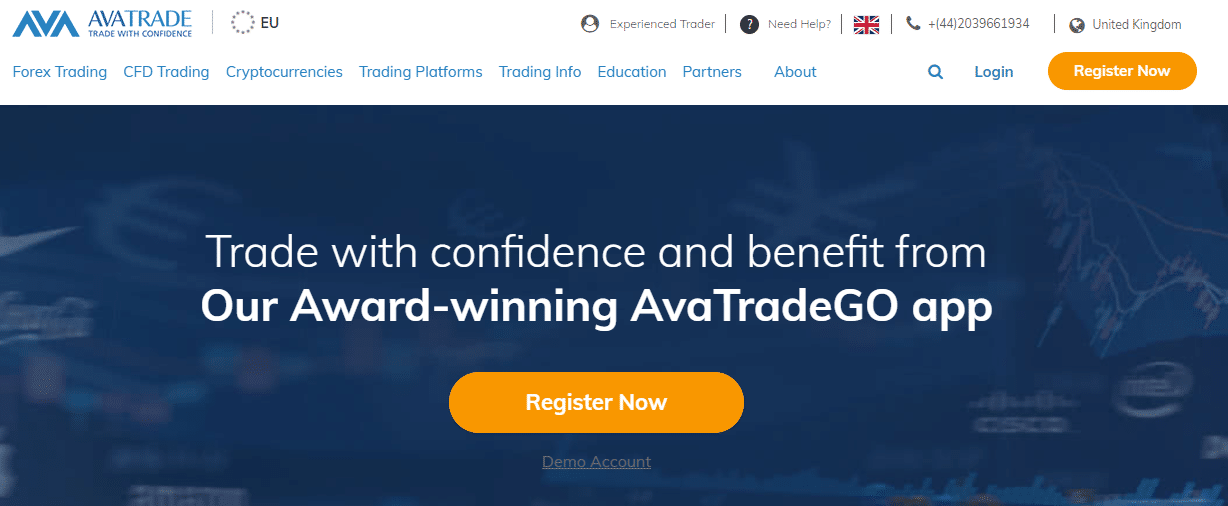 67% of all retail investor accounts lose money when trading CFDs with this provider.
Founded in 2006 and headquartered in Dublin, Ireland, AvaTrade is a privately held CFD and forex broker. Its offering includes a wide variety of tradable instruments spanning across asset classes such as commodities, forex, stocks, cryptocurrencies and indices. The platform is perfect for novice investors who are trying to gain insight into the world of CFD and forex trading. AvaTrade provides a default interface via WebTrader as well as both Metatrader 4 and 5 for traders wanting to execute traditional technical or fundamental trading strategies.
AvaTrade offers over 1250 financial instruments spread across ETFs, bonds, stocks, commodities, indices, forex, options and cryptocurrencies. Spread betting is available for UK and Ireland based traders. You can also access third-party platforms for social/copy trading with ZuluTrade, DupliTrade, MQL5 and AvaSocial. AvaTrade's trading signals and analysis is provided by Trading Central.
The broker is regulated by the Central Bank of Ireland, ASIC and the FSB. They offer two account types: standard and demo. You can fund as little as $100 to begin trading with AvaTrade. You can fund your account using e-wallets such as PayPal, Skrill, NETELLER and WebMoney in addition to bank wire transfers and credit card. They also provide very responsive customer service, via chat, email, social media, fax, telephone and others. Telephone support is provided to 21 different countries around the world.
| | |
| --- | --- |
| Pros | Cons |
|  AvaTrade's immense offering is unrivalled by most brokers globally. |  WebTrader offered by AvaTrade is comparatively limited compared to other brokers in the space. |
|  The broker provides several options when it comes to social/copy trading. |  The broker does not accept clients from the U.S. |
| Your funds will be protected by negative balance protection. |  It does not offer guaranteed stop-loss orders. |
| The broker provides Sharp Trader, which is a well-organized series of tutorials segmented into different modules for intermediate, beginner and advanced levels. | |
 9 – LonghornFX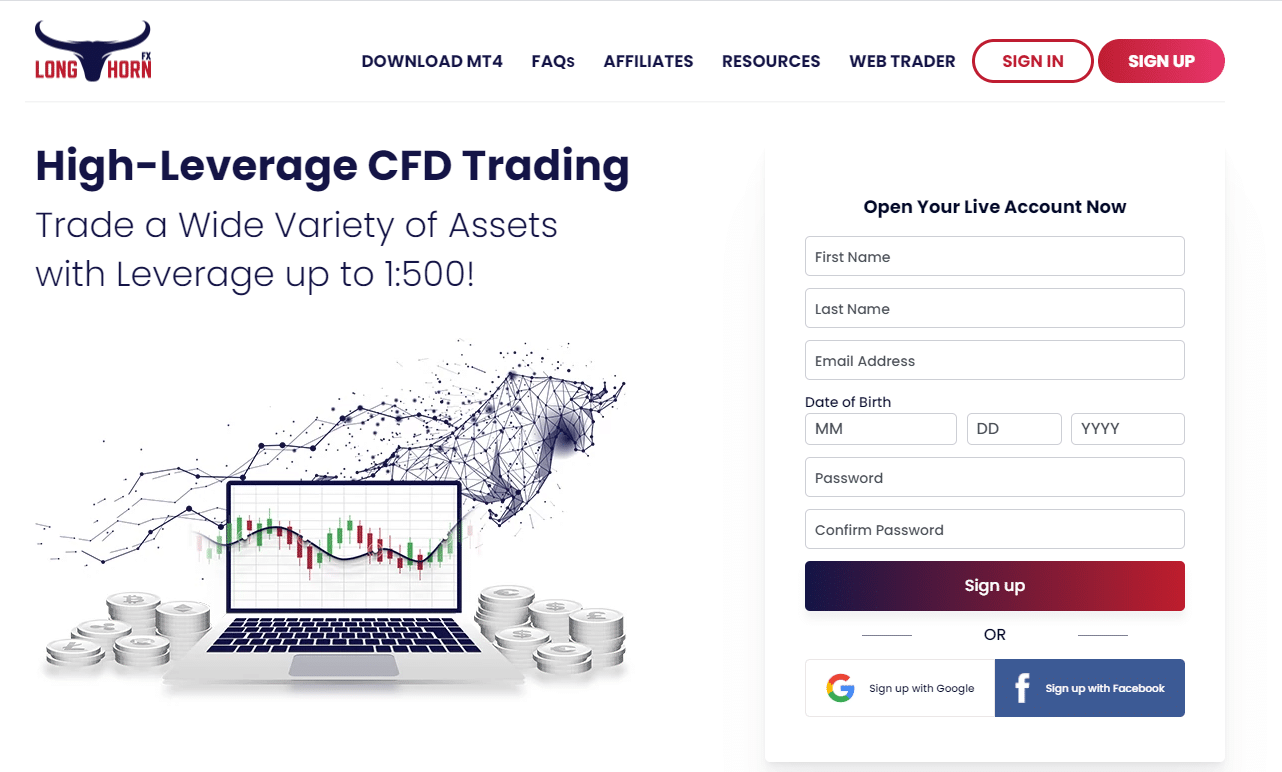 67% of all retail investor accounts lose money when trading CFDs with this provider.
LonghornFX is a new forex broker, launched in 2020. As a true ECN broker, its extensive offering includes stocks, indices, commodities, digital assets, exotic pairs and currency pairs. You can trade more than 150 tradable instruments, 60 currency pairs, 35 cryptocurrencies, 11 commodities/indices and 64 stocks.
LonghornFX provides the MT4 platform, where you can access a wide range of indicators to map out their trades. You can also use customisable charts based on your preferences. LonghornFX also provides a free demo account. The support team is available 24/7 via chat, email or phone call. The broker offers leverage of up to 500:1 on currency pairs and 100:1 on cryptocurrency trading.
The minimum required deposit for this broker is fixed at $10. You can access a variety of technical tools in MetaTrader 4 such as SL & TP values, Breakout zones, Xandra Summary, Position Size Calculator, SHI Channel true, Orders Indicator, Autofibo, NewsCal, i-Profit Tracker and Undock Chart just to name a few. In addition to this, you can use indicators such as Money Flow Index, Market Facilitation Index, Trendline, Accelerator Oscillator, Envelopes, RSI, Fibonacci, Stochastic, ZigZag, the On Balance Volume indicator (OBV) and others.
| | |
| --- | --- |
| Pros | Cons |
|  LonghornFX offers a demo account through the MetaTrader 4 and WebTrader application. |  The broker does not provide a FIX API for DMA |
|  The broker offers a very simple signing up process. |  It is largely beyond the jurisdiction of most major regulatory bodies. |
|  You can open as many trading accounts as you wish with Bitcoin as a base currency. | |
|  You get access to shares of major international companies such as Alibaba Group Holding Ltd and Volkswagen AG | |
How to Trade Forex?
The first thing you will have to do is choose an appropriate forex broker to sign up with. There are many considerations for making this decision such as:
Regulation: Ensure that the broker you choose follows regulations that require it to verify new accounts, hold funds in segregated bank accounts, and get audited on a regular basis. For UK-based users, their best bet is to choose brokers regulated by the Financial Conduct Authority.
Range of offerings: If it's forex trading you are interested in, make sure that the broker can present a range of options for you to choose from. This includes most major and minor pairs. Some brokers might even offer exotic pairs which are far more volatile.
Fees: Fees can play a major role in your trading success as it eats away on your profits. Fees include commissions, spreads and other non-trading fees like currency conversion fees, inactivity fee and fees for deposits and withdrawals.
Trading tools: As you become an expert in forex trading, you'll soon require a bunch of additional trading tools for technical analysis. The broker should be able to provide you with popular trading tools and indicators such as MACD, Bollinger bands and moving averages.
Customer service: Always ensure that your broker is able to provide a responsive customer service team. They should be able to answer your queries from the moment you start to open your account till you find your first trading pair.
Payment methods: You'll need to deposit and withdraw money several times during the course of your trading. So make sure that the broker provides a seamless payment method. Most reliable brokers offer payment options that cater to traders of all levels.
You will have to carefully evaluate each of the brokers you have shortlisted before you make the final decision. The success of your trading will depend greatly on the quality of the broker you select.
After you've decided on a particular broker, it's time for you to sign up with them and start your trading journey.  Even though the signup process differs from broker to broker, the basic principle behind the process remains the same.
In this guide, we'll be using eToro as an example.
STEP 1: Open an account
67% of all retail investor accounts lose money when trading CFDs with this provider.
The first thing you need to do is open a forex account with the broker you have chosen. In this case, head on over to eToro's official website and click on the "join now" button. You will be required to enter your username, a password and some personal information such as name, phone number and email.
As the Financial Conduct Authority of the UK regulates eToro, you will be required to verify your identity before you proceed. Upload a copy of your driver's license or passport along with a copy of a financial statement or utility bill.
STEP 2: Start Funding Your Account
The broker requires you to deposit a minimum of £140 when live trading. You can choose from any one of the available funding methods: debit/credit card, bank transfer, wire transfer, Skrill and Neteller.
STEP 3: Place Your First Forex Trade 
After the funding has been complete, you can start to place trades. To check out eToro's dashboard, go to Top markets>Currencies, which displays the most traded currencies at the moment. Click on any currency pair to start a new order form.
You can enter how much money you would like to dedicate to trade and your desired leverage in the order form. If your trading strategy requires it, choose a stop loss or take profit level. To place your first trade, simply click on "Open Trade".
Conclusion
With trades valued at over £4 trillion per day, the forex market is very widely traded across the world. Forex trading creates the basis of the universal economy by allowing businesses, governments, individuals, and banks to swap currencies seamlessly. A trader takes risks in the markets to earn profits via forex trading. To learn to manage these risks, start practising trading on a demo account with a reliable broker.
Start Trading Forex with eToro.com, the World's Leading Trading Platform!
FAQs
How do different FX brokers make money?
What is the role of forex brokers?
Are UK-based brokers regulated?
How much money do I need to open a forex account?
Why should I use a demo account?