Buy Tesla Stock – How To Buy Tesla Stock in 2021
Tesla is among the most innovative American companies in the Automotive industry. Led by Elon Musk, the company has grown popular to design, manufacture, and distribute various electric car models and powertrain components. They have also garnered popularity in the energy sector, including the manufacture of sophisticated solar panels, with the promise of reducing carbon footprint. In a world where people are witnessing the direct effects of global warming, the idea of electric cars takes the trophy.
Tesla's stocks have been on the rise since their initial public offering (IPO), back then in 2010. The company's IPO raised over $226 million when it was launched on NASDAQ after issuing about 13 million shares at a unit price of $17. Ever since the split-adjustment IPO of $3.40 in the year 2010, Electric Vehicle Shares have gone up by more than 15000%. Who wouldn't have desired to be part of such tremendous growth? With this kind of great performance, you may easily forget that Tesla has been around for less than twenty years.
How To Buy Tesla Stock – Choose a Broker
Tesla continues to touch the hearts of many investors, especially the environmentally conscious baby boomers. The question many are asking amidst all this is whether it is still wise to buy Tesla Stocks or not. We will walk you through what you need to know before making up your mind.
Best Brokers to Buy Tesla Stocks in the U.S.
1. eToro – Best US Broker For Buying Tesla Stocks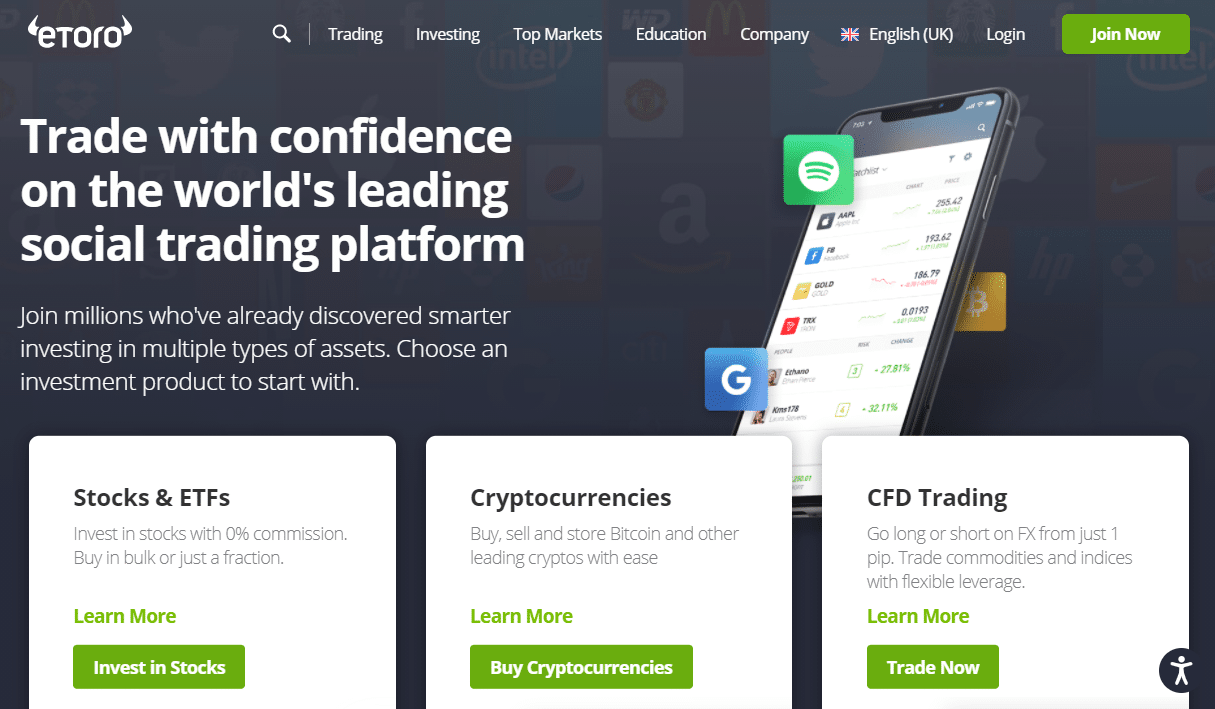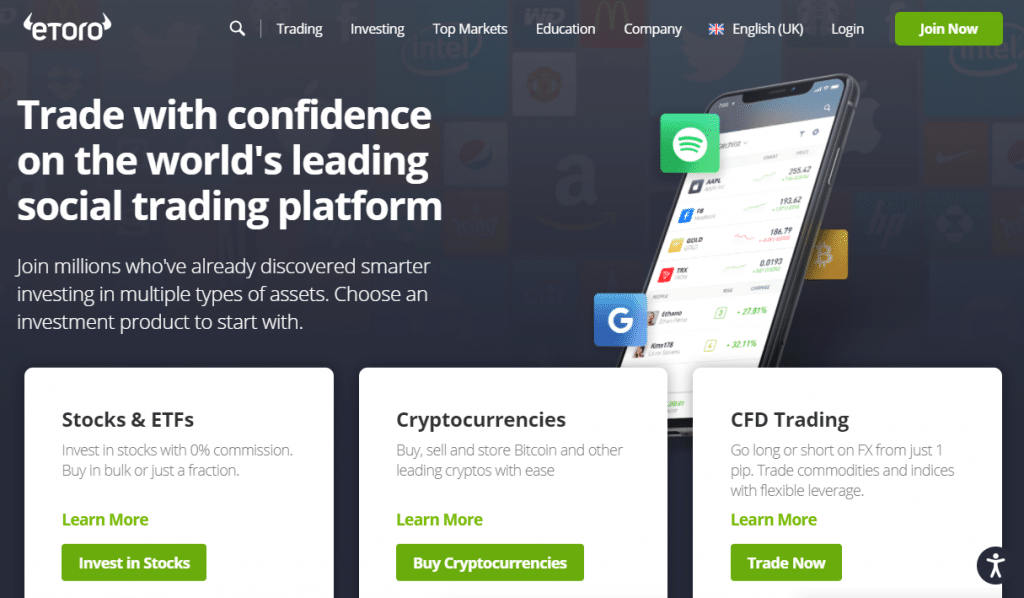 eToro is our preferred choice when buying Tesla stocks in the U.S. The broker is regulated by CFTC and offers a wide range of assets apart from Tesla stocks. You will enjoy low costs of trading and unlimited exposure to essential educational materials that you need to make the right decisions before you buy Tesla shares in the U.S. eToro is popular for providing users with the best social trading platform.
If you are not confident about your skills, you can find professional users with a successful track record of trading Tesla and copy their portfolios. What's even more impressive is that this entire process is made possible by a click of the button. You simply need to select a portfolio of your choice, specify the amount to invest and your trades will start mirroring your portfolio of choice. This makes eToro the best choice for beginners who want to buy Tesla stocks in the U.S. 2021.
| | |
| --- | --- |
| Pros | Cons |
| Low costs of trading | May not be a good choice for traders looking for advanced platforms |
| Offers both traditional shares and CFDs | |
| Best mirror trading | |
| Suitable for beginners | |
| CFTC regulated | |
| Low minimum deposits | |
| CFTC and NFA and FSCS protection to U.S clients | |
67% of all retail investor accounts lose money when trading CFDs with this provider.
2. I.G. Trading – Best Social Trading Platform For US Residents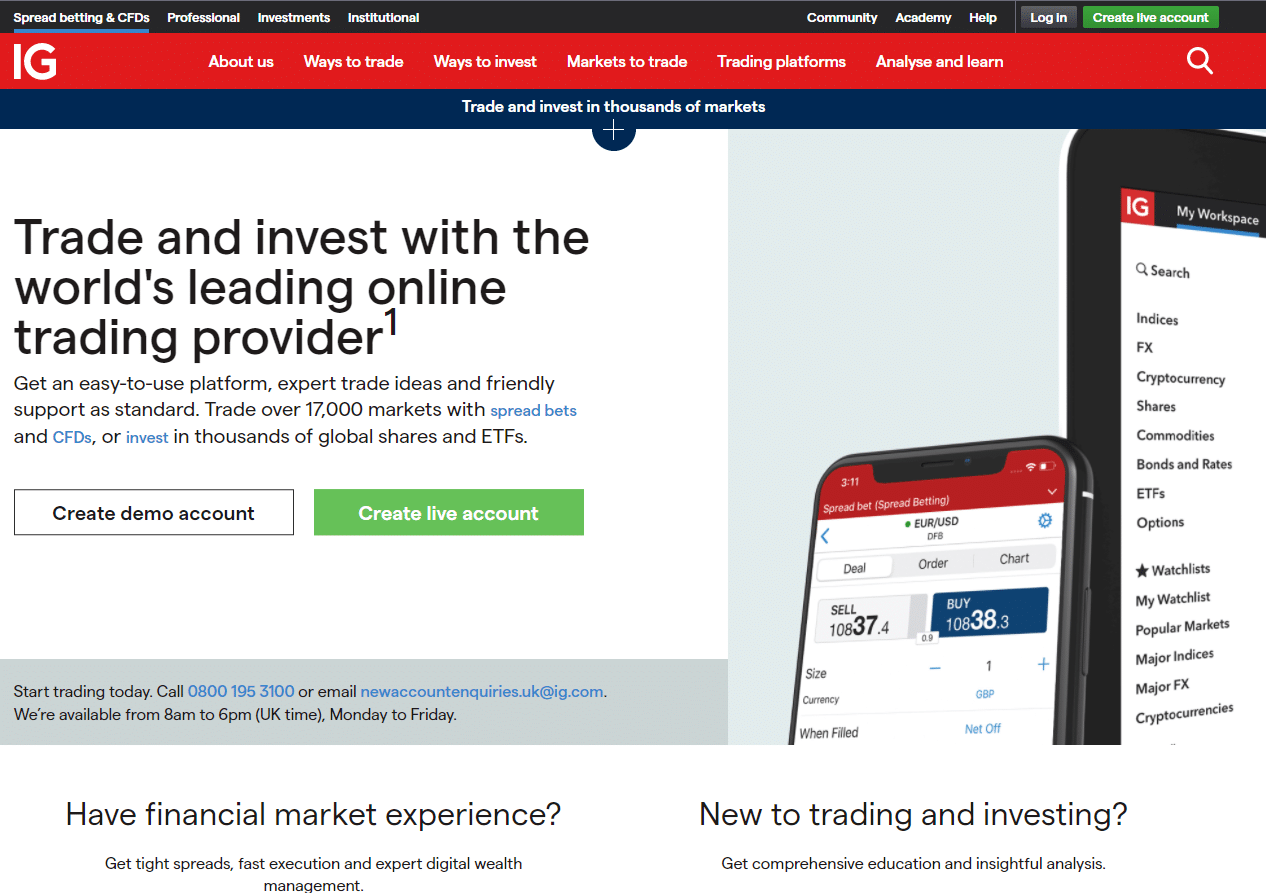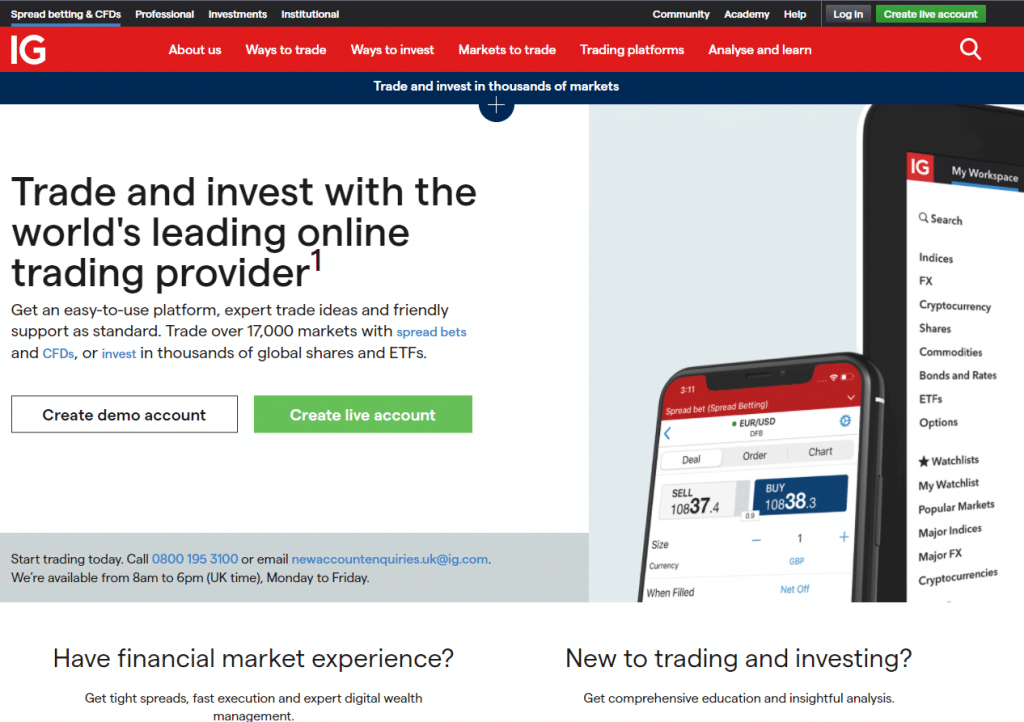 I.G. Trading is a pure CFDs and shares provider in the U.S. The CFTC regulated broker boasts of an over 45 years standing reputation and is also a member National Futures Association under NFA ID 0509630. I.G. has an award-winning platform designed to give traders a unique experience and ease of use. Expect low spreads on Forex and multiple risk management tools like margin call closeout when working with I.G.
| | |
| --- | --- |
| Pros | Cons |
| Long-standing reputation | High stock trading fees |
| Low Spreads of Forex | Limited assets available to trade |
| Over 100 technical trading tools | Slow customer service |
| Regulated by CFTC and approved by NFA | |
| Offers free educational tools to traders | |
67% of all retail investor accounts lose money when trading CFDs with this provider.
3. OANDA – Best Commission-free Mobile Trading App To Buy Tesla Stocks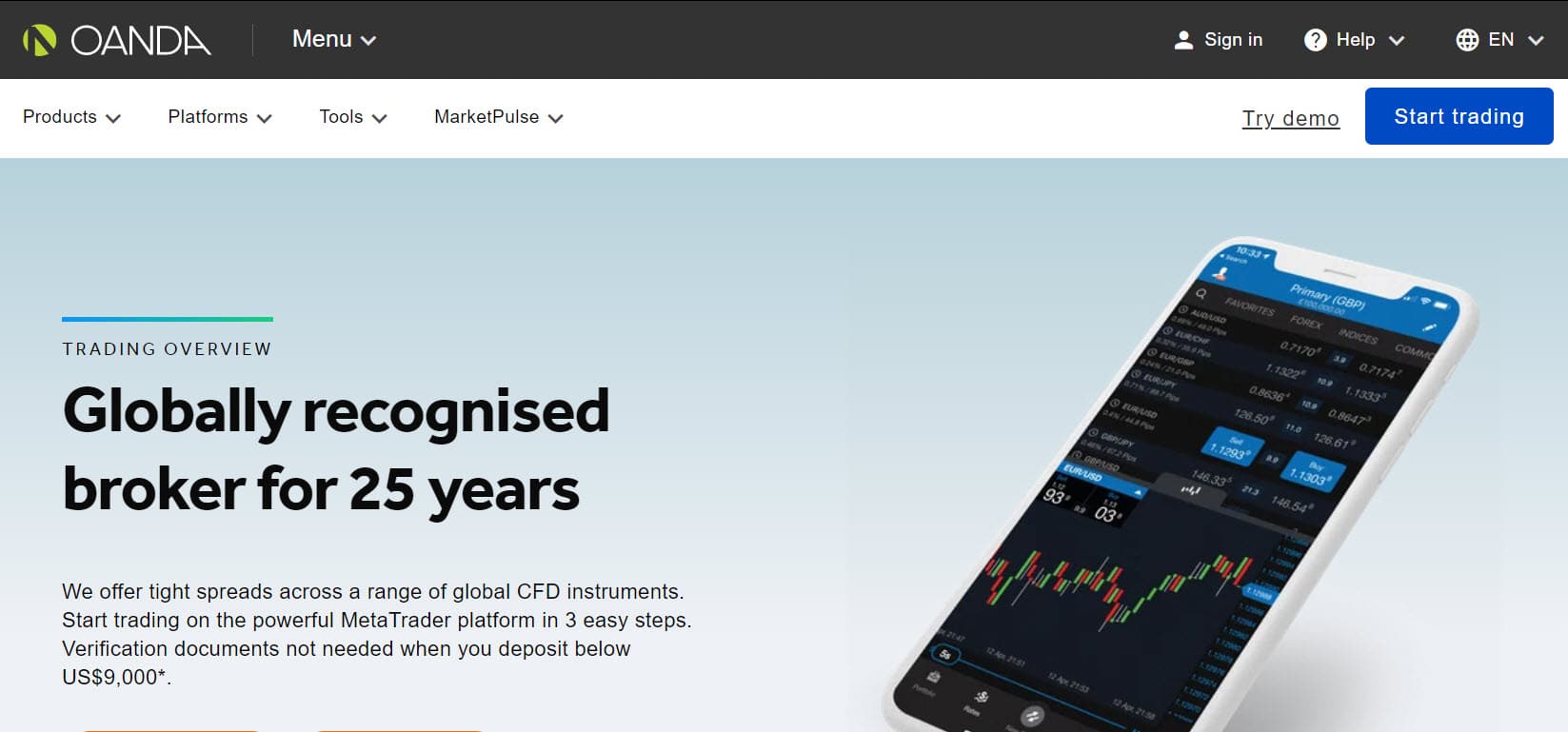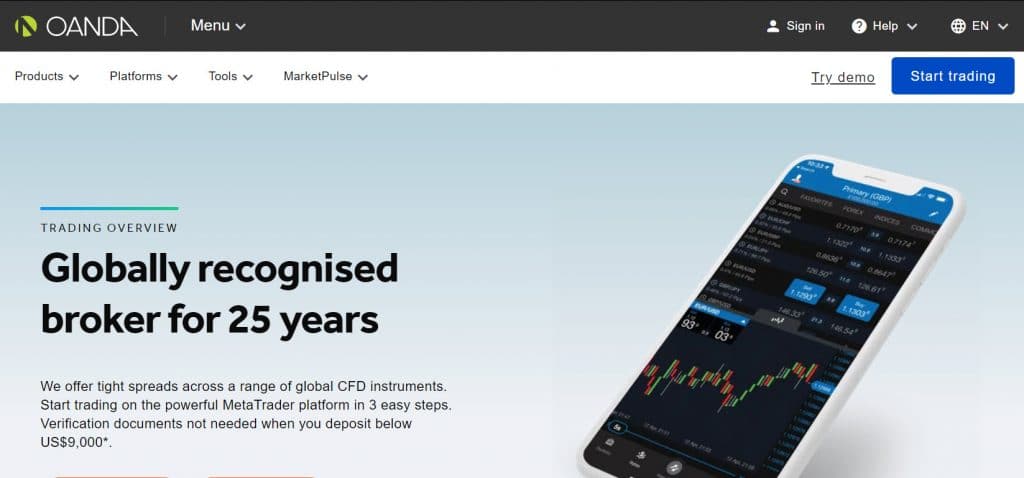 Oanda is a private company that opened in the U.S. in 1996 as a pure CFD provider. It offers a user-friendly trading environment and powerful platform that comes with numerous trading tools. Account opening procedures at Oanda are seamless. On the downside, Oanda only offers Forex and CFDs trading.
| | |
| --- | --- |
| Pros | Cons |
| User-friendly trading platform | Does not offer Tesla stocks– Only CFDs and Forex available |
| Easy account opening | Limited Customer Support |
| Low costs on Forex | Charges inactivity fee on trading accounts |
67% of all retail investor accounts lose money when trading CFDs with this provider.
How to Buy Tesla Stocks in the US
Tesla is listed under the NASDAQ exchange and is represented by the ticker symbol TSLA. Every stock is identified by a standard method using a ticker symbol- this is a shortcode used to find a particular share in exchange. Tesla is identified by the ticker symbol "TSLA." You might not understand why this important as Tesla is a short name. Imagine if you're looking for a stock of a company with a long name such as "Mc Gregory the Great and Stephen Andrew Shoe polish Company." It would be cumbersome to type such a name, right? How about when it is shortened to a ticker symbol such as "MGGSS?" You now understand the importance of this shortcode.
There is no option to purchase TSLA directly; only Tesla employees have that privilege. That means the rest of us who do not work for Tesla can only buy TSLA through a broker. For the curious souls, eToro is our broker of choice for buying Tesla stocks. In case you realize that the price for TSLA is lower than you expected, you might want to know that in August 2020, the company split its shares five times. In a nutshell, this split exchanged five new shares for every old share held by stockholders.
The value of each new share was 1/5 times that of the old one, making it easier for new investors to buy Tesla stocks. Unlike the old days, the split was unnecessary; many brokers now allow purchasing fractional shares thanks to technology. So even if you cannot afford the price of one single share, you can invest as little as you have and be a proud owner of TSLA.
Let's first answer critical questions before we buy our first Tesla stock;
Is Tesla stock worth buy?– 2020 saw TSLA rising by about 650%, the early birds made a good killing. As an investor looking at Tesla, you might be wondering whether this price will go higher or not.
What are the risks?- Investing into the stock market gives no guarantees on returns. It will help to understand the risks involved before you buy Tesla shares.
How much should one invest?- It's an excellent rule to calculate and decide how much money you will invest in each of your portfolios.
How Good is Tesla to Invest in Stocks?
Consider diving into research before deciding to buy any stock. We can't tell whether or not to buy Tesla stocks without first understanding certain underlying factors that affect this stock's performance. Determining issues include the nature of the industry, available opportunities, and also growth potential. Is this sounding like a hard nut? You don't need to go through years of financial reports and data about Tesla to make this decision. First, try to understand the critical factors that drive the long-term performance and determine whether the company is in good standing with these key factors.
Many people do not know that Tesla, based in California, was not founded by the fierce CEO, Elon Musk, but he joined the company as one of the first equity investors and co-founders. It is practically impossible to talk about Tesla or envision it without Elon running the show. One of the critical drivers of a company's share price is its leadership. People want to invest in a business that has sound, stable and experienced leadership.
Elon Musk co-founded and played a significant role in the development and success of electrical wallet and payment firm PayPal. He is considered a transformational and visionary leader with solid strategy implementation skills. He is a leader that believes in no impossibilities and wants to find a better way of doing everything. Elon Musk thrives on creating big ideas, uniting his team, and selling his vision to them until they all become a part of it. These are positive qualities that have continually pushed the share price of Tesla upwards. Here are some facts for you (as of December 2018):
Tesla Market Cap was at $45.6 billion
Tesla employed more than 46,000 employees
Elon Musk was completing 14 years as CEO
The Trailing 12 months revenue for Tesla was over $13.5 billion
The operating margin for Tesla was at 16%
While the profit margin was at 19.9%
The demand for this company's products has continued to go up by the year. Tesla went against all odds in 2019 to deliver 370,000 cars, signifying about 740% increase in their production, up from 51,000 vehicles produced in 2015. Wallstreet has also realized that they cannot continue betting against Tesla and as the saying goes, 'if you can't beat them, join them.' As of June 2021, the market cap of Tesla stood at $629 billion, a 15 times increase in the record three years. Tesla is now one of the most valuable companies globally, riding in the same boat as large-cap benchmarks like Facebook, Apple, Amazon, and Microsoft.
Tesla's market cap has continually skyrocketed since 2010, with 2021 showing signs of slowing down for the first time, as shown in the table below.
| | | |
| --- | --- | --- |
| Year | Market Cap | Change |
| 2021 | $629.06B | -6.8% |
| 2020 | $668.9 B | 783.4% |
| 2019 | $75.71 B | 31.82% |
| 2018 | 57.44 B | 9.77% |
| 2017 | 52.32 B | 52.01% |
| 2016 | $34.42 B | 9.13% |
| 2015 | $31.54 B | 12.84% |
| 2014 | $27.95 B | 50.97% |
| 2013 | $18.51 B | $378.65% |
| 2012 | $3.86 B | 29.8% |
| 2011 | $2.97 B | 17.86% |
| 2010 | $2.52 B | – |
As the automotive industry ponders about self-driving cars, Tesla has already developed a self-driving software as an add-on that clients can use by paying an extra $10,000 per vehicle. Many see this as the path to the future- self-driving cars. Tesla's investors are betting on this and many other technologies that promise to make Tesla more than just a traditional car manufacturer. The future is still very bright for this company as long as they continue to achieve their goals.
Risks if you Buy Tesla Stocks Today
Any investor that is looking to buy Tesla stocks should understand the risks of doing so. Like any other business, the electronic vehicle industry exposes a couple of threats to Tesla. Traditional investors have stayed away from Tesla because their valuation doesn't make sense compared to their competitors in the automotive industry.
While general motor posts a price-to-earnings ratio of about 14, Tesla's price-to-earnings ratio is a whole 350, which traditional investors find to be very abnormal. The biggest question is whether Tesla will continue to grow their sales rapidly in the future. What this means is unlike other companies in the automotive electric vehicle business, a slight sign that Tesla is struggling with profitability could send its stock crashing like a whirlwind. A slight fall in high-flying stocks like Tesla can send panic waves among short-term investors, leading to rapid selling. Here are four main risks to consider if you want to buy Tesla shares:
Tesla Stock Relies on Carbon Credits
Tesla's profits have appeared to increase every year. We should bring to your attention that these profits do not come from actual sales of the company products but carbon credits, also called regulatory credits. These are credits given by the government as a reward for contributing to an environment with zero pollution. Automotive companies that fail to produce zero-emission cars can buy regulatory credits from those that have extra ones.
In the year 2020, Tesla made profits of $1.5 billion from selling carbon credits only. Every year the company earns more than $500 million from purely selling regulatory credits. While this does not in any way pose a threat to them, it should make you worried. First, there are no costs involved in selling carbon credits.
Therefore, this is a highly profitable line of business as long as we still have fossil fuel cars being manufactured. While these regulatory credits look like they are still here to stay, they will surely not stick around forever. So, if electric cars go mainstream today, Tesla will struggle to remain profitable as they will no longer be able to make their money from the sale of carbon credits.
As an investor looking to buy Tesla shares in the U.S., you need to analyze the possibilities of this company starting to earn huge profits from actual sales of their main products rather than relying on regulatory credits. There is certainly a problem if a business such as Tesla cannot generate decent revenues without selling regulatory credits. It could easily mean that the company is not profitable.
Increased Competition
Tesla is new on the automotive streets, and it faces multiple assaults from older automakers with more experience, resources, and an already established market. For example, Ford recently launched the F-150 pick-up, a fully electric engine, which will sell at half the price of Tesla's Cybertruck. Most of these competitors, such as Ford and Volkswagen, have a bigger free-flowing cash flow than Tesla. In addition, they generate huge revenues, hence do not need to depend on debt financing to transition into the E.V. business.
Tesla is currently the leading company in manufacturing electric vehicles, but this does not make them the winner in this game. They earn credits for being the first ones to manufacture electric vehicles and launch hem successfully. However, Thomas Davenport produced an E.V. as early as 1835. After that, Chevrolet and Nissan successfully created electric vehicles; these are notable competitors who failed to take off due to poor pricing. Their vehicles were expensive and had a limited driving range.
Tech companies such as Apple and Google have expressed interest in giving Tesla a run for their money. As an investor, you need not be scared of this but aware as you put your money into TSLA.
Tesla does not Pay Dividends
While companies don't need to pay dividends every year, one measure of a company's success in the stock market is how well they pay their investors in terms of dividends. Traditional automakers such as Ford and General Motors have a history of paying fat dividends to their stockholders. Since Tesla's IPO in 2010, more than ten years back, it has never declared or paid its investors any dividends. Instead, they have posted continuous negative cashflows, denying them the chance to pay dividends in the past.
It's uncertain whether or when they will be able to start paying dividends soon. The company still relies on external funding, which has put them in a state of substantial debts. Even if they start making huge profits soon, they will be restricted from profit share among their investors before clearing their respective debts. Investors looking to buy Tesla as a form of stable passive income may find it uninvestable. For now, anyone who invests in Tesla's stocks can only hope to make profits out of capital gains.
Tesla Cars might remain Expensive
One of the biggest challenges that Tesla faces is the cost of their production, which in turn affects their selling price. Consumers want a good car at an affordable and reasonable price. Already Ford is threatening Tesla by starting to produce electric cars that will be retailing at 50% of the price of Tesla for a car of the same features.
Even with all the incentives that Tesla gets for providing alternative technology, they are still faced with the hurdle of huge costs, which sets their most affordable cars at a price of about $79,000 before any discounts as of June 2021. The newer option that they intend to introduce to the market will go for $40,000 before any discounts, which is still a high price for the average car buyer.
The biggest challenge here is that even consumers absorbed some of these costs, Tesla finds it expensive to make these cars. Some analysts estimate that Tesla loses up to $14,000 for each sale of the Model 3 Tesla car. How is this a risk? Suppose other automakers with more experience and resources, such as Volkswagen, find cheaper and more effective ways of producing electric cars. In that case, Tesla will be at risk of losing the E.V. competition. Without question, their stocks will crash, and investors will lose their hard-earned money.
Buying Your First Tesla Split Stocks
Step 1: Buy Through a Reliable Broker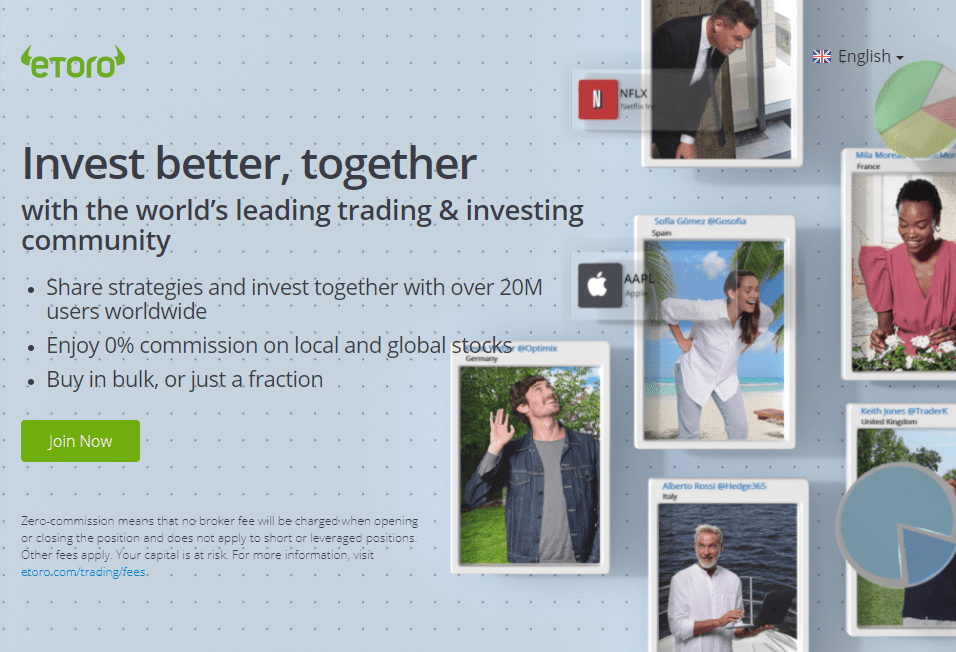 The first step before you buy Tesla stocks in the US is to find a reliable online broker. You can either find a broker that offers Tesla CFD or Tesla real stocks. This will purely depend on your risk appetite as CFDs can be risky to trade. See the difference between Shares and CFDs below.
| | | | |
| --- | --- | --- | --- |
| | | Shares | CFDs |
| 1 | | Larger Capital requirement | Smaller Capital Requirement due to leverage |
| 2 | | No overnight fees | Overnight costs will be charged |
| 3 | | Ownership of underlying asset | No ownership of asset |
| 4 | | Less risky | Margin trading can be risky |
CFDs are traded using leverage which increases your purchasing power and thus exposes you to the maximum risk and high-profit potential simultaneously. Overnight costs make it more expensive to trade CFDs than buying a share.
If you're looking for a good online broker, you may want to try eToro. The registration procedures for eToro are pretty simple:
Go to the eToro website and sign-up
A verification link will be sent to your email. Click on the link t verify that you own the email address
Upload your identification documents to verify your I.D.
Submit a proof of address document to verify your address
Fund your eToro wallet with at least $200
You're ready to start buying TSLA
Step 2: Decide on the Entry Price.
Savvy investors try to find the best prices before buy stocks. The main reason for doing this is to get a price that will enable them to get maximum returns on their investments. While you can buy Tesla stocks in the U.S. at any price, you don't want to get in when the market is going down as you might have to wait longer to see your investment in profits. There are different methods you can use to find the best price to buy Tesla stocks. The most common rules are technical and fundamental methods of trading.
Technical Analysis: In technical analysis, you study historical chart patterns of a share and predict the next move. You may consider key drivers such as support and resistance, as well as patterns such as double top and double bottom, which are commonly used to tell whether a stock will rise or fall.
Fundamental Analysis: Fundamental analysts try to predict the price movement of stocks based on their intrinsic value. As a fundamental analyst, you want to buy an undervalued stock and sell an overvalued one. You will rely on data such as the cash flows, company's policies, management, capital structure, and general industry trends to make up your mind.
You do not need to panic if you lack a finance background. There are numerous materials on the internet that you can use to learn about technical and fundamental methods and other rules of trading. Make sure to subscribe to news feeds that talk about Tesla and keep tabs with websites that analyze the prices of different stocks.
Sometimes trading is based on the instincts that you develop after gathering enough information about a particular company. For example, no one truly knows the future of Tesla. Some investors look at it as a dangerous stock, while others think there is no better decision than to buy Tesla. All of these are based on individual opinions and instincts. Trading Tesla is going to be easy if you love reading and researching.
Step 3: Decide an Exit Price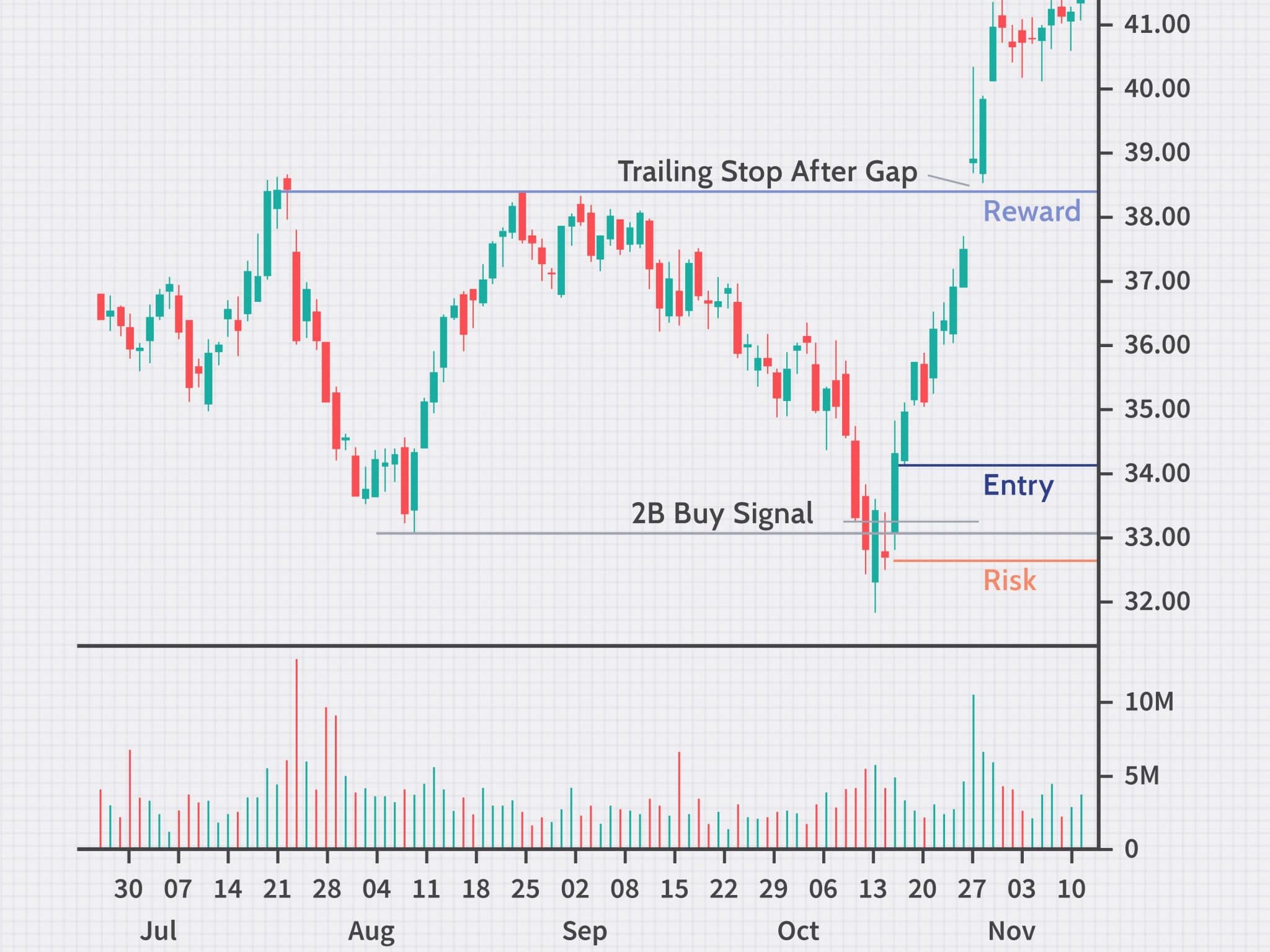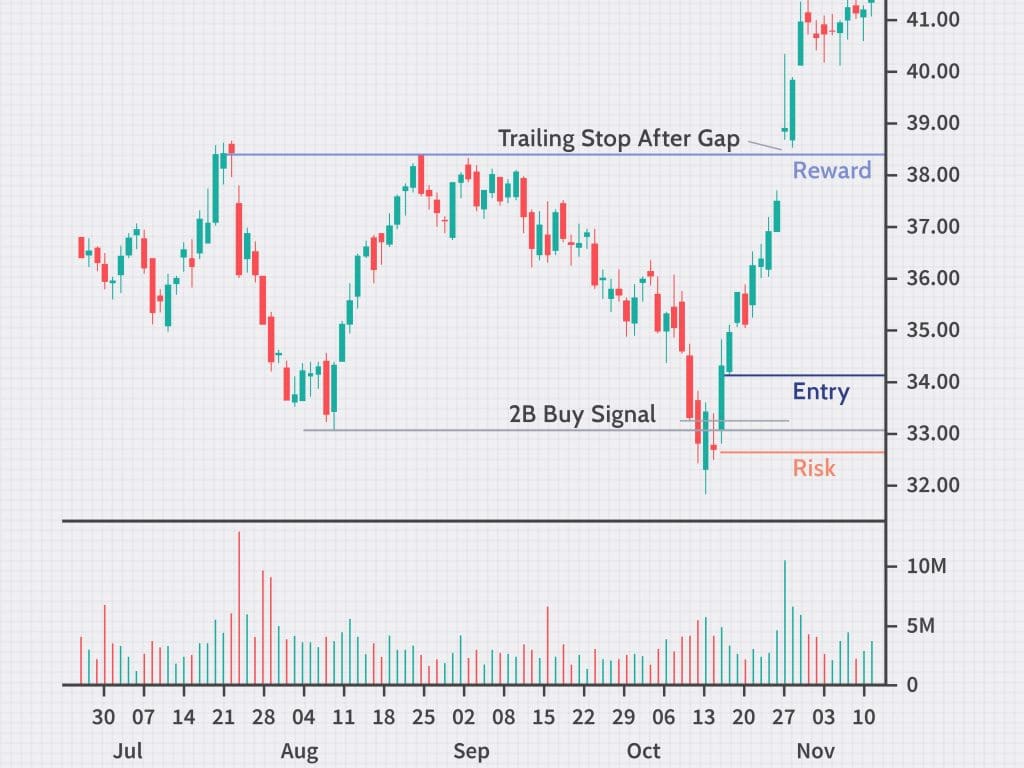 Buying a stock is one thing, and exiting is another. Remember, your primary motivation for buying Tesla shares is to make a profit. There's no way you'll get good returns if your exit price is not perfect. Early exits may see you leave a lot of money on the table, while staying too long could also be a risk as stock prices could fall before you cash out. Support and resistance levels are commonly used to find good exits. Some investors decide their exits based on the risk-reward ratio. For example;
If an investor spends $100 to buy a stock
And the target risk-reward ratio is 1:2
They will hold the stock until it makes a profit of $200
Hence exit when the total value is $300
Please put in mind that sometimes investors don't have to make a profit for them to exit. Sometimes one can exit at a loss depending on the market conditions, and it's very okay.- you'd rather make a slight loss than watch all your Investment getting wiped out, as in the case of a market crash. Always decide the profit and loss exit levels that you are comfortable with in case the price in your favor or against. We encourage beginners into the stock market to read extensively about various trading techniques until they settle for a style that works for them.
Step 4: Calculate How Much Investment You Want To Put Down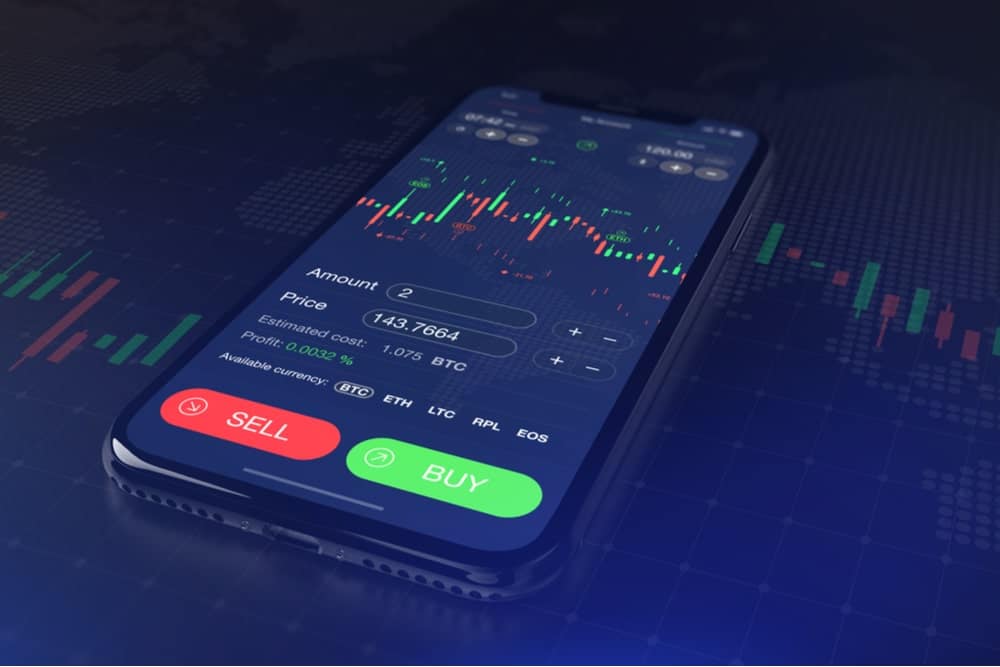 We don't encourage beginners into the stock market to take huge stakes until they have mastered the ropes of this trade. Depending on your pockets, you need to figure out how much you are willing to invest into Tesla. The rule is to invest what you can afford to lose since there are no guarantees. Some brokers, such as eToro U.S., allow you to buy fractional shares. Rather than buying an entire stock at $650, you can decide to buy fractional shares for $50 and keep stacking them as prices continue rising.
Step 5: Buy your first share.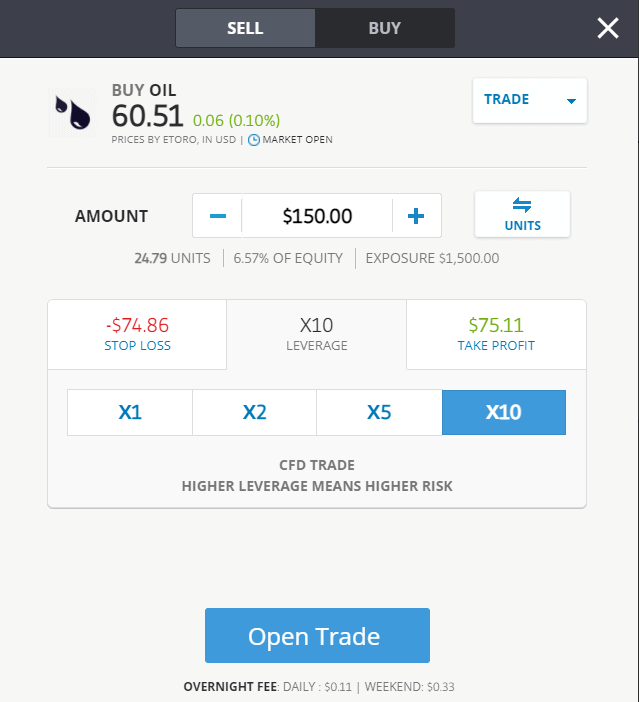 The broker you use will have an impact on your trading conditions and the stocks you can be able to access. For example, brokers such as Oanda.com only give you access to CFDs, while others such as eToro allow you to trade CFDs and traditional shares. We love flexibility, so eToro carries the day for us. If you are using eToro, you need to go to the search box at the center top of your platform and search for "TSLA," which is the symbol for Tesla.
Click on "Trade," then key in the amount that you want to spend and submit. Make sure to specify whether you want to buy at the prevailing price or at a later time when the price is different. You can buy shares using any of the following three methods:
Market order— Buy at the current price available, also called the Market Price.
Limit Order– Buy at a price lower than the current market price
Stop Order– Buy at a higher price than the current market price
Mainstream brokers mostly present you with only two choices:
Buy or Sell Now
Buy or Sell at Price (Specify your preferred price)
Summary
Tesla is the leader in the E.V. market and continues to increase the number of units produced annually. The market cap of Tesla is on a steady rise as more investors bet on a positive future.
Traditional vehicle manufacturers such as Ford and General Motors are a significant threat to the future of Tesla. Competition is skywards as other automakers join the E.V. industry. Tech firms like Apple Inc and Google Inc have expressed interest in jumping into the race. It is questionable whether Tesla will continue to keep its head above the fast-growing competition.
Investors should consider the risks of investing in Tesla before committing. There might be other lower-valued E.V. stocks with tremendous potential to rise. It's wise to spread risks.
You have to go through a broker to buy Tesla stocks in the U.S. unless you work for Tesla. eToro is the best broker for beginners and anyone who wants to buy TSLA at a low transaction fee.
Use the World's #1 Trusted Broker to Buy Tesla Stocks, eToro
FAQs
How much should I invest in Tesla?
What is the market capitalization of a company?
Is it safe to invest in Tesla?