Stripe Also Takes a Hit on Its Valuations amid Funding Winter
Please note that we are not authorised to provide any investment advice. The content on this page is for information purposes only.
Privately held fintech company Stripe has raised funds in a "down round" which valued it at $50 billion or roughly half of its previous valuation. Amid the funding winter either startup companies are unable to raise funds or are raising them at a discount to their previous valuations.
Stripe announced a Series I funding of $6.5 billion where its existing investors, including Andreessen Horowitz, General Catalyst, Founders Fund, MSD Partners, Baillie Gifford, and Thrive Capital.
Several new investors including Singapore's Temasek and GIC, and Goldman Sachs Asset and Wealth Management also joined in this funding round.
JPMorgan was the financial advisor for the deal while Goldman Sachs acted as the sole placement agent.
Stripe raises funds in the latest funding round
Stripe said that it does not need this money to run its business. It said, "The funds raised will be used to provide liquidity to current and former employees and address employee withholding tax obligations related to equity awards, resulting in the retirement of Stripe shares that will offset the issuance of new shares to Series I investors."
Meanwhile, Stripe is not the only fintech company that has taken a haircut to its valuation. Last year, Klarna, another fintech darling, took an 85% haircut to its valuation.
Chinese fintech giant Ant Financial, whose IPO was stalled by China in 2020, has also seen its valuation tumble. Fidelity has cut its valuation of Ant to $64 billion. It commanded a valuation in excess of $300 billion at its peak.
Earlier this year, Jack Ma agreed to cede control of Ant. The company has meanwhile no current plans for IPO.
Meanwhile, Stripe taking a nearly 50% valuation haircut is not surprising looking at the turmoil in both the listed and startup space.
Stripe Takes a Hit on Valuation amid the Turmoil
Among fintechs, PayPal lost 62% of its market cap in 2022 and was among the worst S&p 500 stocks of the year.
Things are no better for fintech names like SoFi, Block, and Root Insurance and they have crashed badly last year.
Markets in general have been wary of loss-making companies especially those that have recently listed.
Tech stocks crashed last year and the tech-heavy Nasdaq Composite lost around a third of its value. The Renaissance IPO ETF, which is overweight the tech sector and invests in companies that have recently listed, lost over half of its value last year.
Earlier this month, autonomous truck startup Embark said that it has laid off most of its employees and is exploring alternatives including a liquidation and asset sale.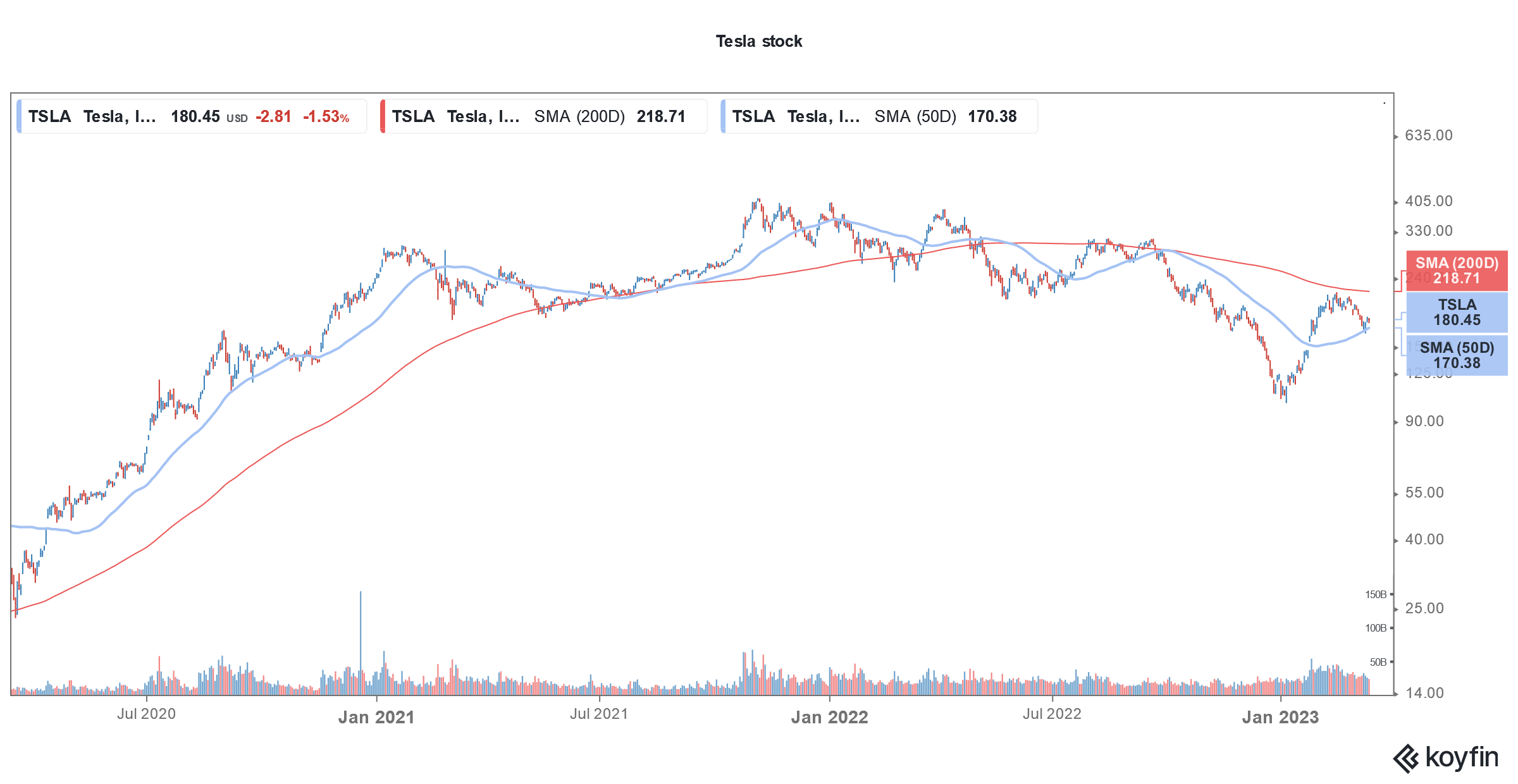 Some Startups Are Still Seeing Good Interest despite Tech Rout
While startups and newly listed companies including in emerging industries like electric vehicles are facing trouble in raising funds, some of the sectors are still witnessing good interest from investors.
SpaceX, for instance reportedly raised funds at a higher valuation than its previous round. Notably, even Tesla's valuation has come down by around half from its 2021 peaks.
AI is another space where companies are still committing funds even as they have scaled back bets in some of the other industries.
Microsoft announced a multi-year multi-billion dollar investment in OpenAI, the parent company of ChatGPT. While the company did not disclose the amount it is reportedly $10 billion.
Stripe Had a Cash Burn of Around $500 Million in 2022
AI is the new battleground for tech majors and Google also announced its Bard chatbot to compete with ChatGPT. However, both Google and Baidu chatbots disappointed markets on their debut. While Alphabet stock lost $100 billion in market cap after Bard's dismal debut, Baidu is also trading lower as its Ernie chatbot's debut underwhelmed markets.
Coming back to Stripe, the Information reported that last year it had a cash burn in excess of $500 million and reported revenues of $2.8 billion. Its revenue growth slowed to just about 18% in 2022 as compared to 85% in 2021.
Stripe investors are meanwhile bullish on the company's prospects and Josh Kushner whose Thrive Capital first invested in Stripe in 2014 said, said "Stripe's strategy is inherently indexed to secular trends that will only compound for decades to come: the growth of the internet economy and the trajectories of the world's most innovative and forward-looking companies."