0x Price up by 20.46% – Time to Buy ZRX?
Please note that we are not authorised to provide any investment advice. The content on this page is for information purposes only.
Strong 24-hour performance spurs investors to buy ZRX
A Decentralised, Versatile Market Creation
0x Raises $70 Million to Scale
After three successive days of downturns, the market appears to be heaving a sigh of relief heading into Thursday. Coin prices are seeing some modest gains, and investors are cashing in their profits after a lengthy drawdown period. With a 20.46% price gain in the past day, 0x's ZRX token now appears attractive to investors. Many will look to buy ZRX to see if the gains continue to come in.
Meanwhile, we will be exploring the technical and fundamental performances of the digital asset to determine if this is a great time to buy ZRX.
0x: Decentralised, Versatile Market Creation
ZRX is the native token for 0x – a software suite that allows users to create and operate different markets. 0x, a decentralised finance (DeFi) protocol, uses its ZRX token and the Ethereum blockchain to ensure seamless operation and asset management.
ZRX incentivises 0x users to host and maintain order books for markets on the platform. In exchange for their service, the platform's users gain proper exposure to trading fees on the platform. They can also earn additional ZRX-denominated rewards.
This way, ZRX plays an important role in the 0x ecosystem. Users can buy ZRX and use it for governance, making their opinions heard on important updates to the protocol.
0x Raises $70 Million to Scale
0x Labs got a massive boost in April as the service raised $70 million in funds to expand its operation.
An official statement revealed that 0x's Series B capital raise was led by Greylock Ventures – a Massachusetts-based private equity company. Other investors include non-fungible token (NFT) marketplace OpenSea, Jump Capital, and Hollywood actor Jared Leto.
The company added that the raised capital will help fuel its expansion and boost its product offerings – including its 0xAPI, Matcha search engine, and 0x Protocol.
ZRX Technical Analysis
At press time, ZRX trades at $0.29, providing a low-entry point for investors looking to buy cryptocurrency. Although the crypto asset is down by 33.3% in the past month, its current price peg represents a surge of 20.46% in the past 24 hours.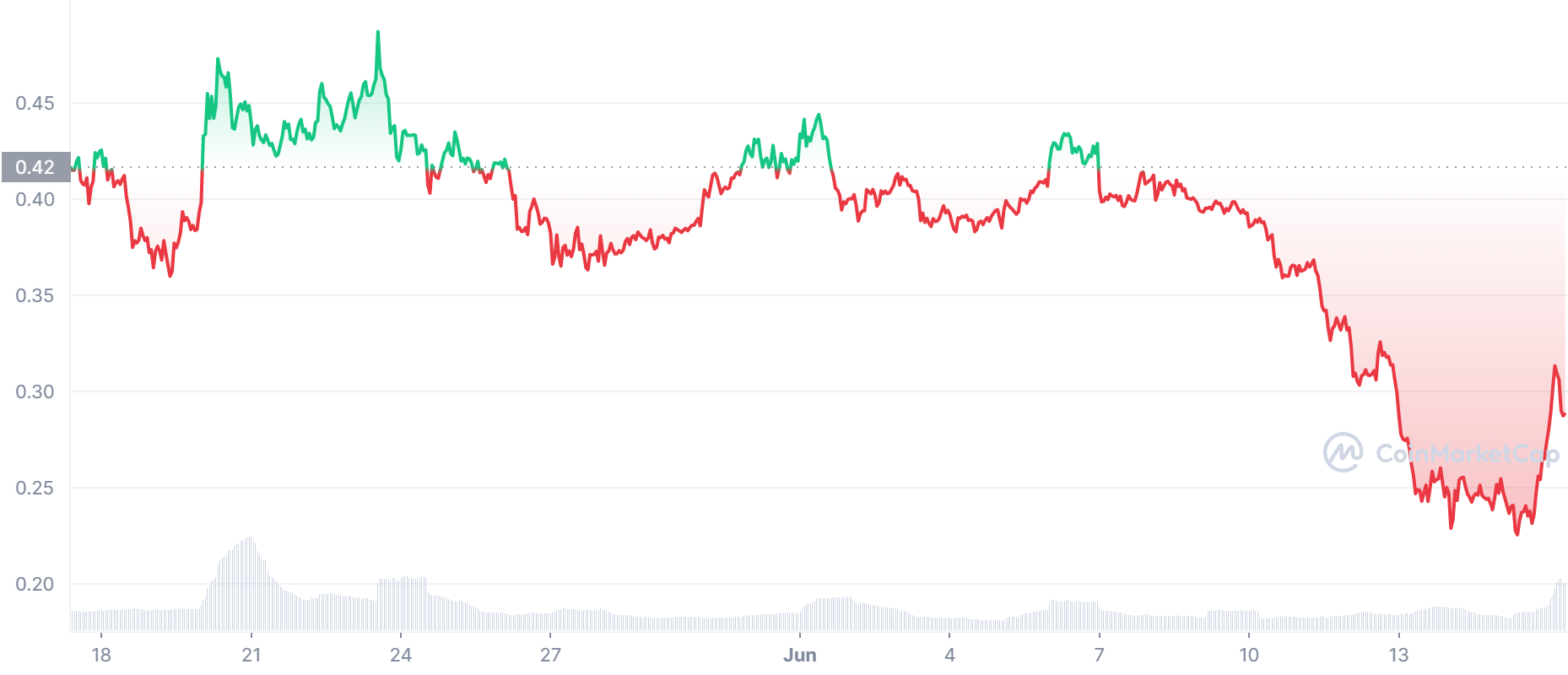 Despite the recent price jump, ZRX still trails all of its major moving average(MA) indicators. These MA indicators include the 10-day MA of $0.33 and the 200-day MA of $0.65.
With a negative moving average convergence divergence (MACD), ZRX is giving off a sell signal. However, the asset's relative strength index (RSI) of 37.81 shows that it is trading in the underbought region despite the strong bearish activities in the broader market. Considering the price increase in the past 24 hours, investors looking to invest in cryptocurrency could buy ZRX to enjoy short-term gains.
Buy ZRX at eToro from just $50 Now!