Yearn Finance Price Prediction – Yearn Finance Forecast 2021, 2022, 2025 & 2030
Although it may not be the most prominent platform, Yearn Finance is one protocol that offers an innovative and valuable service to cryptocurrency traders. If you are someone looking to earn a return on their crypto investment, then Yearn provides a clever way of doing so – all through the use of smart contracts.
In this article, we present our Yearn Finance Price Prediction for the months and years ahead. We cover Yearn in detail, discussing what it is and where you can invest in it with 0% commissions.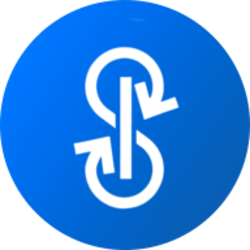 yearn.finance (YFI)
Price
Yearn Finance Price Prediction 2021 to 2022
Our Yearn Finance stock forecast considers a multitude of factors that can affect the coin's price over both the short term and long term. However, if you are just looking for a brief overview of our Yearn Finance prediction 2021, then the bullet points below will highlight our findings for the months that lie ahead:
One Month – The price chart shows that Yearn could potentially go down within the next month to rebound from the nearby support level. This means that the Yearn Finance token could be valued at around $26,000 by the end of this month.
Three Months – If, as expected, YFI goes down and then rebounds, we will likely see some bullish momentum in the months that follow. This could lead to Yearn Finance being valued at $60,000 within three months.
Start of 2022 – Assuming the broader crypto market rebounds from the sticky period it's in, Yearn Finance should have a solid end to the year. Our Yearn Finance forecast estimates that the token could be worth $80,000 by the beginning of 2022.
67% of retail investor accounts lose money when trading CFDs with this provider.
Yearn Finance Price History – the Story of 2021 So Far
If you were to buy Ethereum (ETH), you'd likely be aware of the enormous potential that the platform has when it comes to developing new and innovative protocols. One of these protocols is Yearn Finance, which offers numerous valuable services to crypto investors. Let's look at what Yearn Finance is and how the current Yearn Finance price was reached.
Firstly, Yearn Finance is what's known as a decentralized finance (DeFi) protocol. The protocol was single-handedly built by Andre Cronje and was launched in 2020. Much like other innovative platforms within the realm of DeFi, Yearn Finance was created and is housed on the Ethereum blockchain.
Put simply, Yearn Finance offers a range of products that revolve around lending aggregation, yield farming, and insurance. In terms of the former, this refers to the process of depositing your crypto holdings with Yearn Finance, which will then shift your holdings to various protocols, looking for the one that will provide you with the highest rate of interest. This process is accomplished through the use of smart contracts, making the whole thing completely decentralized.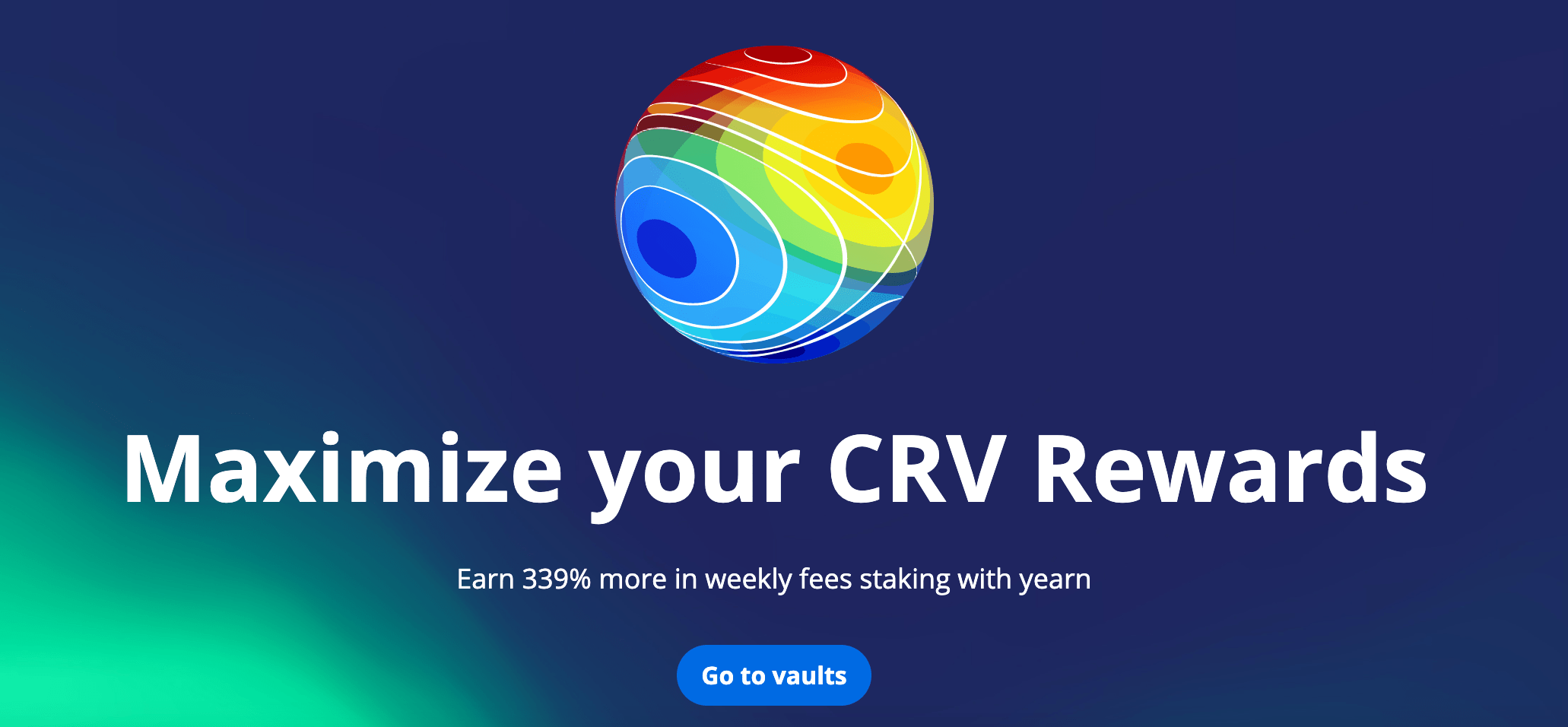 Yearn Finance also offer insurance on smart contracts, which Nexus Mutual underwrites. Furthermore, various other services are likely to be delivered, including Yearn Finance's own trading service. This will offer functionality for users to trade stablecoins with leverage, adding another element to Yearn Finance's offering.
Notably, Yearn Finance's governance token, called YFI, is what you will be investing in. If you were to buy YFI UK, the token would act as an investment in the Yearn Finance ecosystem. Therefore, the YFI price will usually rise when Yearn Finance becomes more popular and will fall when there is negative news regarding the protocol.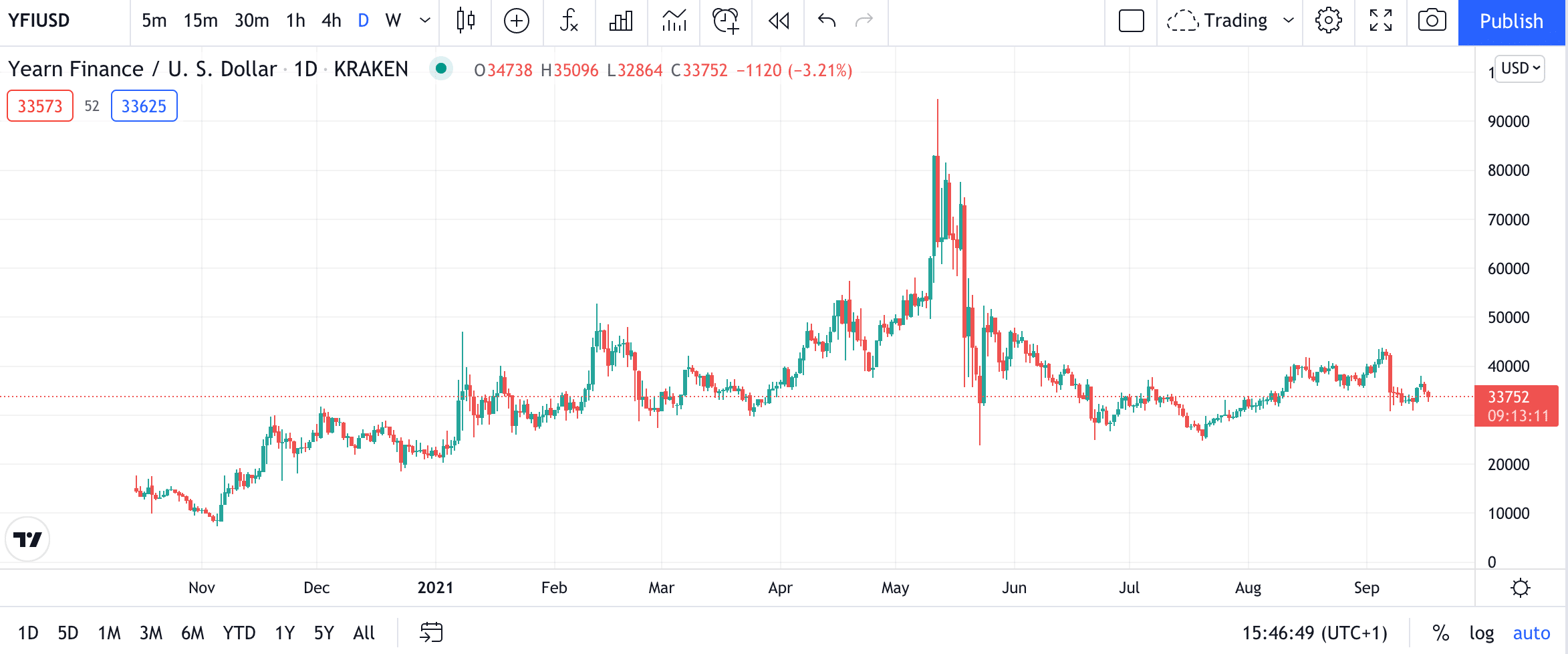 Looking at the cryptocurrency price chart, you can see that Yearn Finance only began trading in late 2020. Between November 2020 and May 2021, the Yearn Finance price live rose an incredible 1125%, reaching an all-time high of $90,786. Then, much like all other cryptos, the price fell rapidly in May 2021 thanks to Chinese regulation and Elon Musk's announcements regarding Bitcoin (BTC).
Since May 2021, price has been up and down, trading sideways overall. The Yearn Finance price today is hovering around $33,000, following a sharp drop in early September. Time will tell whether the YFI price goes up or down, although an investment in Yearn Finance should undoubtedly have a long-term horizon.
Yearn Finance Price Forecast
Regardless of whether you buy cryptocurrency actively or are just investing casually, it's crucial to analyze and forecast where the price of your chosen asset could go. This involves doing your due diligence and looking at the elements that tend to affect the price. With that in mind, this section will explore the technical and fundamental factors that influence Yearn Finance.
Technical Analysis
Following the sharp decline in September, the YFI price has begun creating a bear flag on the lower timeframes. These patterns tend to form just before some bearish moves occur – so this hints that we may see a push down to support in the short term.

67% of retail investor accounts lose money when trading CFDs with this provider.
If this does happen, the price will probably head to the $25,000 area, where it has been rejected three times before. The more rejections an area has, the stronger it is, meaning that there will likely be many buyers in this area. Should price reject from $25,000, YFI may head back to the resistance level at $43,000.
For there to be some sustained bullish momentum, the price will need to break the top of the range. Confirmation will be in the form of a solid bullish candle on the daily or weekly chart, which will heighten the chances that an uptrend may be starting. Following this, our Yearn Finance prediction speculates that we could see a move back into the $80,000-$90,000 region.
Fundamental Analysis 
According to data gathered from CoinMarketCap, Yearn Finance has a market capitalization of $1.2 billion. This makes the token one of the smaller cryptos, with YFI being ranked 86th in the world at the time of writing. The maximum supply of YFI tokens is 36,666, which makes the token relatively scarce compared to some others.
One thing to remember when considering an investment in YFI is that the realm of decentralized Finance is still relatively new. Due to this, governments and regulators are still figuring out how to govern this exciting new area of Finance. Unfortunately, there are rumblings that decentralized applications (dApps), particularly in the area of Finance, may be monitored strictly due to the potential for cyberattacks.
We raise this point as, because of this regulatory threat, an investment in Yearn Finance does come with an added element of risk. However, if you are a risk-seeking investor, then this shouldn't faze you. On the flip side, Yearn Finance does offer a multitude of services that look set to be in high demand in the future, especially as the cryptocurrency market grows and more people hold tokens. For this reason, our Yearn Finance price prediction is still relatively optimistic going forward.
Yearn Finance Price Prediction 2025 – Long Term Outlook
If you are investing in cryptocurrency to gain exposure to the DeFi sector, then purchasing YFI is an excellent way of doing so. The DeFi space has grown over 210x over the past year, with this growth expected to continue in the years ahead. The total value locked (which measures transaction value) within the DeFi market is around $3.3 billion, highlighting how much this market has grown in a short period.
As more and more individuals and companies begin exploring this realm of Finance, there will likely be a growing need for services that can provide a solid yield. Yearn Finance fills this need seamlessly – and is also incredibly user friendly. Often, DeFi protocols can be unnecessarily complicated, which can confuse beginners. Yearn Finance is the opposite, with easy to understand services and a streamlined earning system.

Looking ahead to our Yearn Finance price prediction 2025, we expect this platform to continue growing. As YFI is not even in the top 50 tokens as measured by market cap, there is enormous potential for growth in the years to come. Due to this, we feel that Yearn Finance could reach a valuation of $120,000 by 2025.
If you want an even more long-term outlook, our Yearn Finance price prediction 2030 is also optimistic about the token's prospects. As more investors move into digital currencies, a large percentage will likely look for a stable return. Yearn Finance can offer this through their powerful protocol, leading us to predict that YFI could be valued at $160,000 by 2030.
Yearn Finance Price Chart
Like when you invest in Bitcoin, an investment in YFI is essentially a 'bet' on the asset's future popularity and growth. Due to Yearn Finance still being in the very early stages of its lifecycle, it's challenging to make a firm determination on what price the coin could be valued at. As you can see from the price chart, the Yearn Finance price seems exceptionally high. However, this is all relative to market cap and the number of tokens in circulation – so it's wise to not place too much stock in the exact valuation compared to others.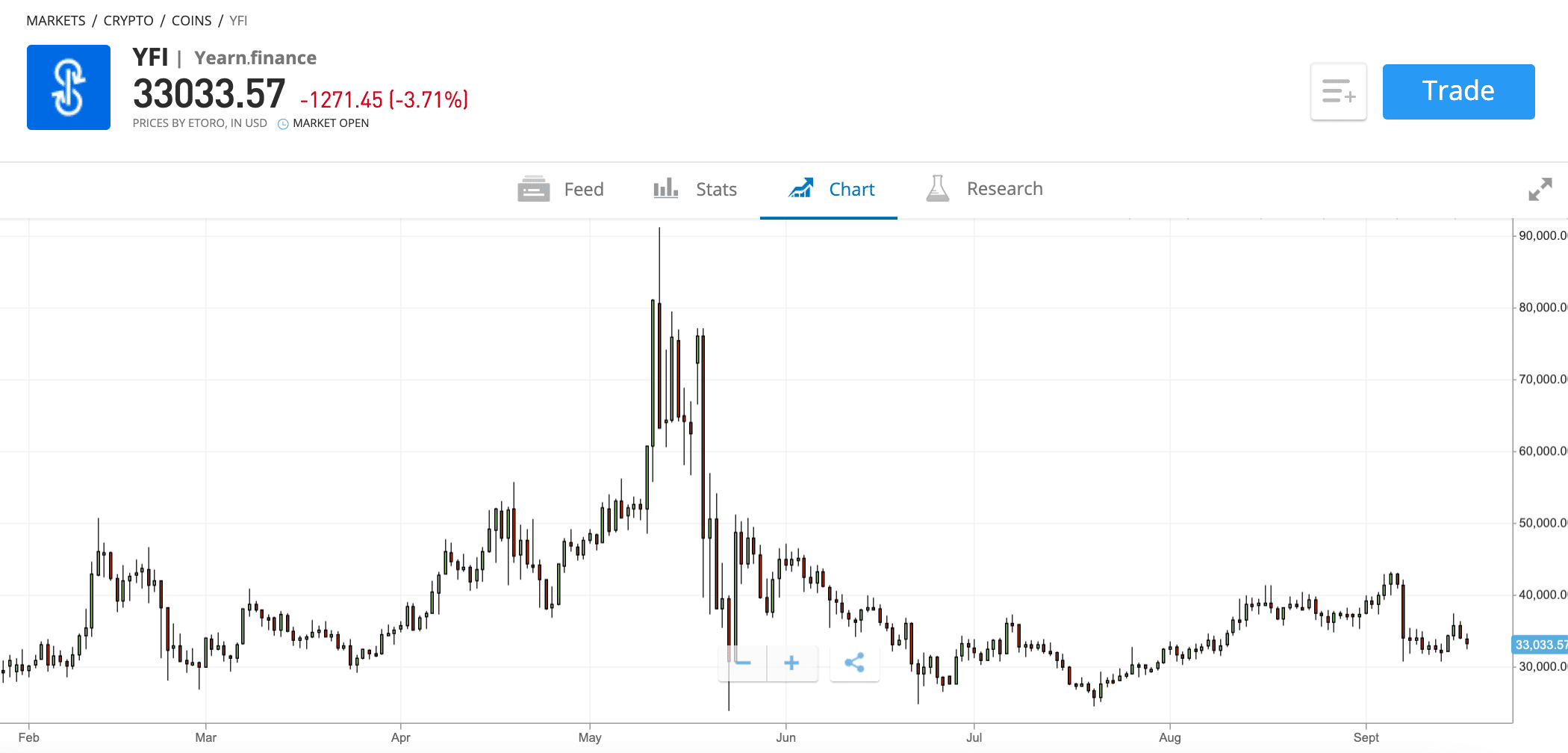 67% of retail investor accounts lose money when trading CFDs with this provider.
As you can see from the huge upwards spike on the price chart, Yearn Finance is also affected by movements in the market as a whole. This tends to be the case for smaller cryptos, as they are sometimes at the mercy of the overall market sentiment. This can actually end up being a good thing, as any positive moves from Bitcoin or Ethereum will usually have a knock-on effect on YFI.
With that said, the returns potential with YFI is still very high. A move just from the current price to May's highs would net you a return of 180% – much higher than you'd typically get if you buy stocks! Although the volatility in this investment would be much higher, if you are happy with the added risk, then YFI might be a good investment for you.
Where to Invest in Yearn Finance
Before rounding off our Yearn Finance prediction, let's take a look at where you can make your investment. As with all other cryptocurrencies, you'll need to set up an account with a reliable broker or exchange to purchase them. Nowadays, most of the best trading platforms UK will offer crypto-trading services, thanks to the market's incredible rise.
As the decision-making process can be pretty tricky, we've researched a selection of top brokers and concluded that eToro represents the best option when it comes to buying Yearn Finance. Choosing a broker with high security is crucial when cryptocurrency trading and eToro certainly meets the criteria, boasting regulation from the FCA, ASIC, and CySEC.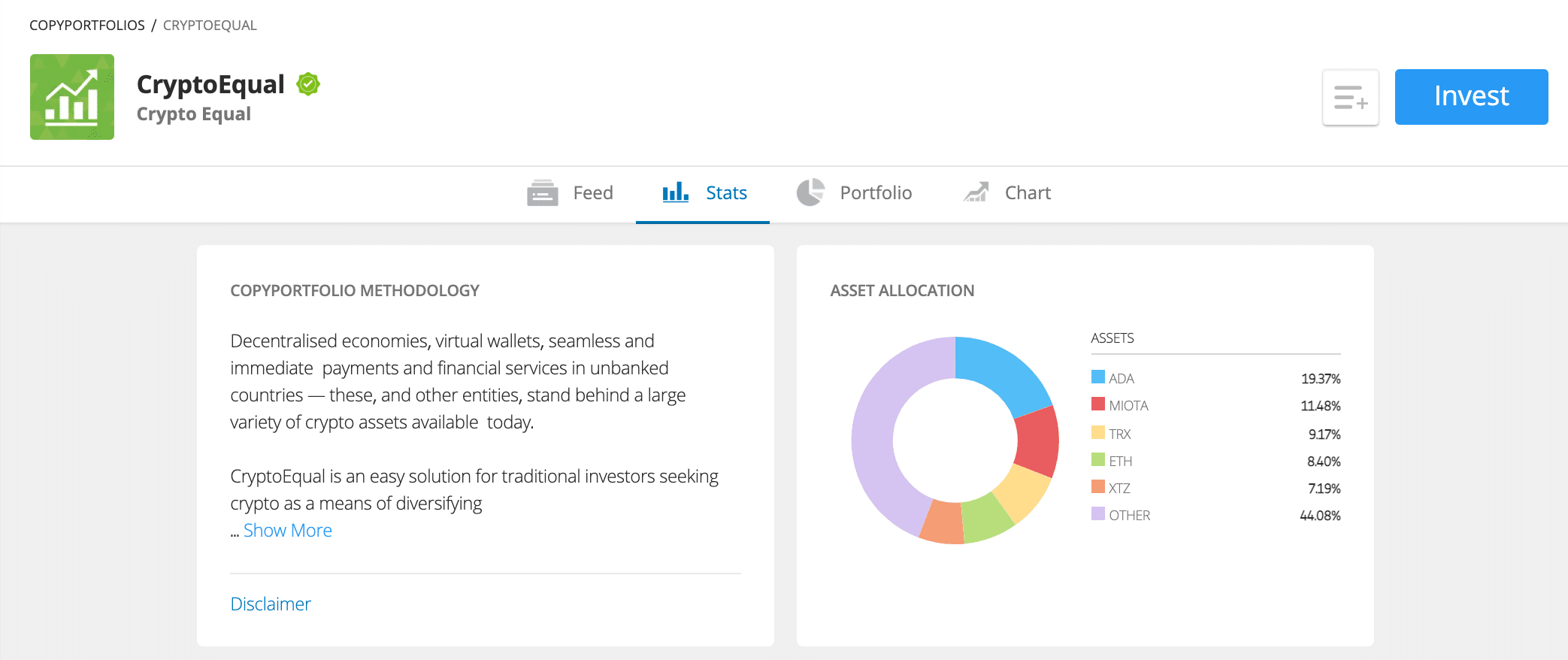 Users on eToro can benefit from the platform's 0% commission fee structure, meaning that investing in cryptocurrencies is very cost-effective. No other hidden fees are charged, and eToro also doesn't charge any monthly account fees. The only thing to be aware of is the spread when trading cryptos, which refers to the difference between the buy and sell price on an asset.
eToro users can deposit as little as $50 (£37) on the platform, making it incredibly accessible. Deposits are free to make, and accepted methods include credit/debit cards, bank transfers, and various e-wallets. Notably, eToro even accepts PayPal, which many platforms do not.
Finally, eToro offers a valuable feature called 'CopyPortfolios'. These act as professionally managed funds without any of the hefty fees that are typically charged. For this reason and the reasons listed above, we'd highly recommend checking out eToro if you're looking to buy YFI.
Yearn Finance Price Prediction – Conclusion
Overall, this Yearn Finance forecast has summarised what the protocol does and the token's potential going forward. As Yearn Finance operates within the scope of the DeFi sector, the platform can snowball over the coming years. Although there is always the threat of regulation, Yearn Finance remains an exciting investment prospect over the mid to long term.
So, if you'd like to buy YFI today, we'd recommend using eToro. With over 20 million users worldwide, eToro is one of the most popular platforms for trading cryptocurrencies. What's more, users can trade with 0% commissions, whilst deposits can be made from only $50!


67% of retail investor accounts lose money when trading CFDs with this provider.
FAQs
What is the price of Yearn Finance right now?
What drives the price of Yearn Finance?
Where can I buy Yearn Finance?
Why is Yearn Finance going down?
What will Yearn Finance be worth by 2022?
What will Yearn Finance be worth in 2025?