Spark Price Prediction – Spark Forecast 2021, 2022, 2025 & 2030
If you are interested in cryptocurrency, the chances are that you'll have heard of XRP. One upcoming innovation to XRP technology is the imminent release of SPARK, a token that is native to the Flare blockchain.
In this guide, we'll cover our Spark Price Prediction in detail. We'll touch on what the coin is and how it'll function before highlighting where you'll likely be able to purchase it when it comes out.
Spark Price Prediction 2021 to 2022
The first thing to note in this Spark stock forecast is that Spark has not yet been released. The Spark token was due to be released earlier in the year, although it has gone through some pretty substantial delays. With that in mind, the bullet points below present our Spark prediction 2021 and where we estimate price may start:
At Launch – When the Spark token is launched, it'll likely be valued at under $1. This is because the token will have an extremely low market cap and low liquidity, making it very cheap to invest in.
After Six Months – As Spark will be distributed to XRP holders for free, many people will likely sell their Spark holdings immediately. Due to this, there's a possibility that Spark may decrease in price from the ICO by around 50%.
After One Year – Once the initial dump of Spark is complete, normal trading activities may resume meaning Spark will pick up momentum. This could give Spark a valuation of just under $1 – although this is purely speculation, and there is no way of telling what the token might be worth.
67% of retail investor accounts lose money when trading CFDs with this provider.
Spark Price History – the Story of 2021 So Far
If you were to buy XRP, you might have heard mention of Spark. This token has been rumoured for quite some time and will be provided for free to current XRP holders. Let's take a look at what Spark is and how it may perform.
The most important thing to be aware of here is that Spark has not yet been released – therefore has no price. Spark will be the native token of the Flare network, which will be a fork from the XRP network. The critical difference in the Flare network is that it will have smart contract functionality, providing an avenue into elements such as decentralised finance (DeFi) and other decentralised apps (dApps).
So, if you were to invest in XRP, you will be eligible to receive some Spark tokens once they are released. These tokens will be airdropped to users' wallets and were due to be released earlier this year. However, many delays occurred, meaning that Spark tokens have not yet been provided to XRP holders.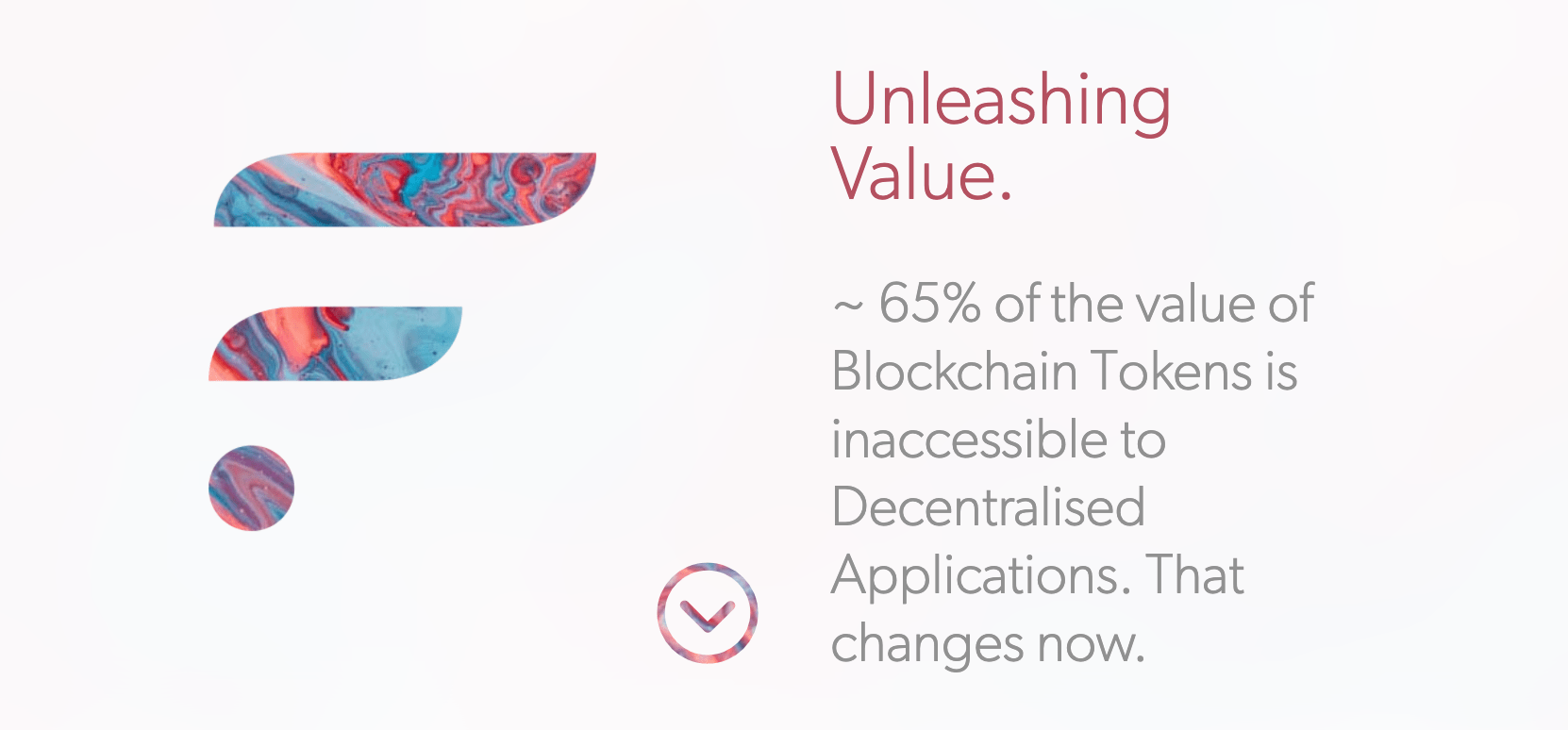 Returning to the Flare network, this network will incorporate advanced protocols and mechanisms to help differentiate itself from the current options that individuals and institutions have. Flare will use elements of the Ethereum (ETH) Virtual Machine, which enables smart contract functionality across a network of computers. Due to this, Flare hopes to scale its smart contract network and allow them to handle much more tasks.
Once Flare is released, the Spark token will be used as a utility token within the network. Users will have to pay fees in Spark for facilitating transactions whilst also using Spark as collateral in situations such as lending or borrowing. Finally, Spark will also act as a governance token, giving holders the right to vote on changes to the Flare network.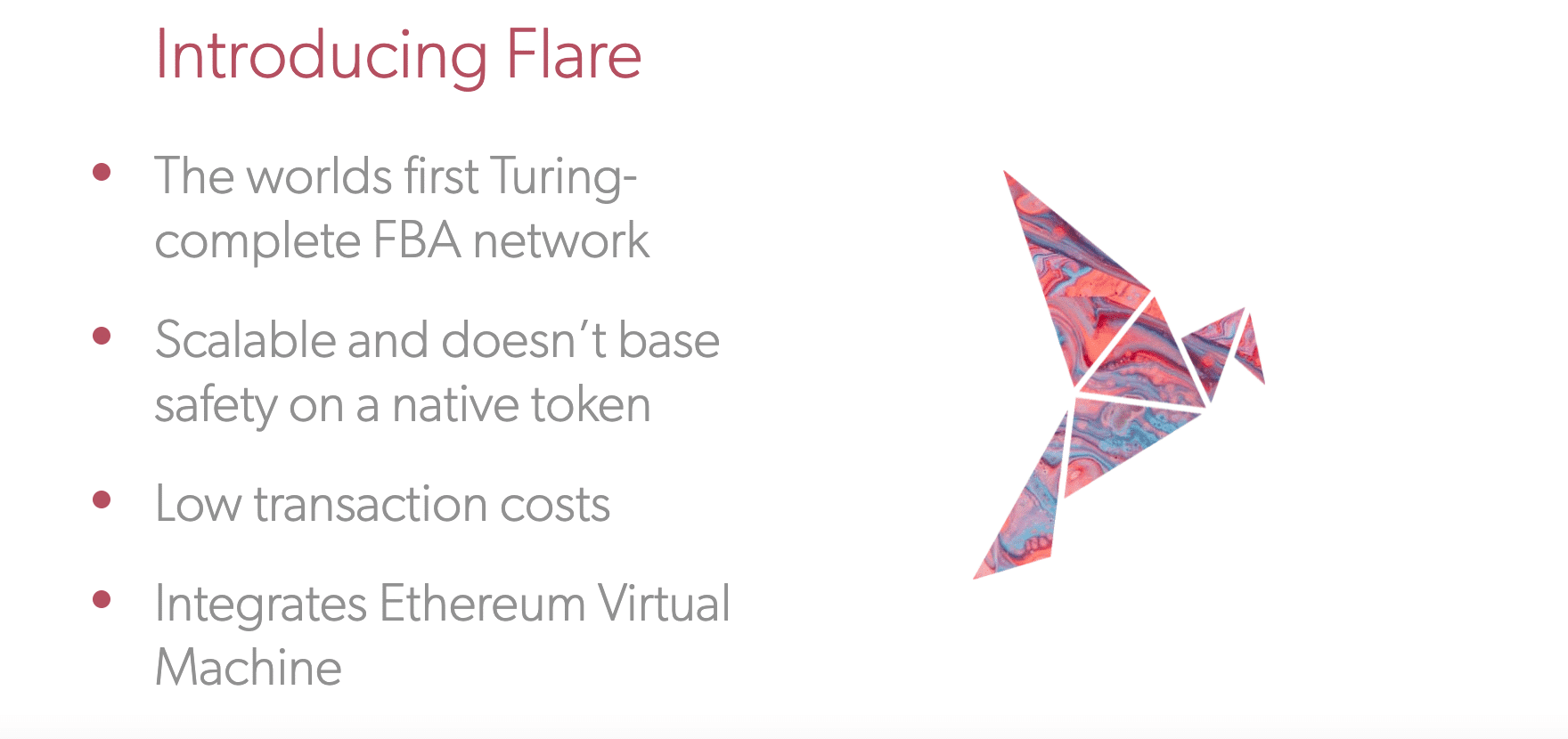 Notably, nobody knows what the price of Spark will be when it is released. Trading on large exchanges such as Binance and Coinbase will likely determine the price, as the laws of supply and demand will therefore come into play. Thus, there is no current Spark price to base any logical technical analysis on.
Spark Price Forecast
As noted earlier, it isn't easy to make a logical Spark forecast, given that the token has not yet been released. However, we can still make some projections given the information we do have. Let's take a look at the technical and fundamental factors that could shape the Spark price.
Technical Analysis
Nobody knows what the Spark price live will begin at, so making assumptions about this would be purely a guess. However, as people who buy cryptocurrency may know, the price may be either very high or very low when a token first goes live. Usually, when tokens are airdropped to crypto holders, these tokens are instantly liquidated for quick cash, forcing the price downwards.
So, with that in mind, our Spark price prediction estimates that this coin will likely be worth less than $1 when it goes live. Initially, we'd expect to see some bearish momentum as people sell their holdings. However, once the price stabilises, that might be an excellent area to make a speculative purchase of Spark.
Fundamental Analysis
Another element of our Spark prediction is fundamental analysis. This is where we usually look at things such as market cap and trading volume to provide some insight into where the altcoin may head. However, as you can see, there are no stats to do so – so we need to dig a little deeper.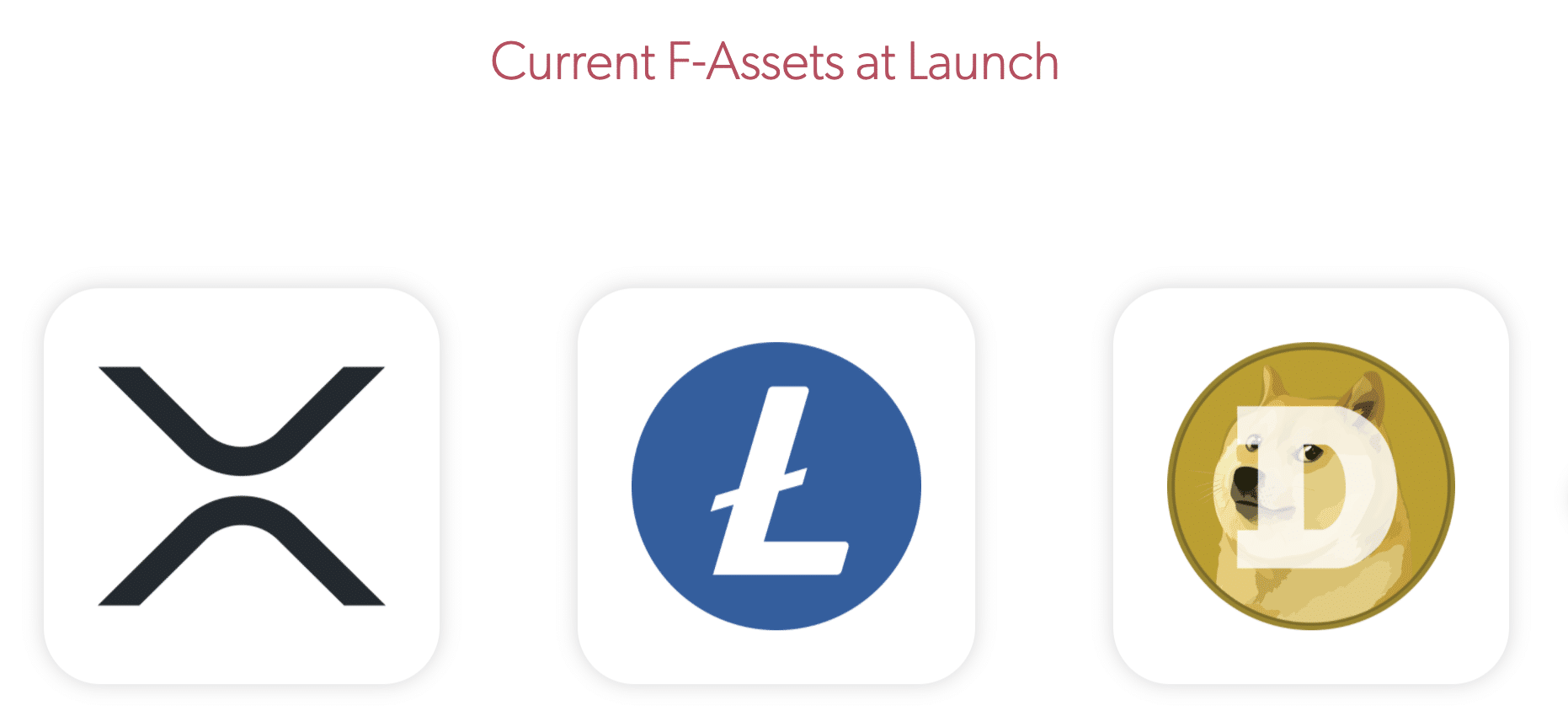 67% of retail investor accounts lose money when trading CFDs with this provider.
As the Flare network will focus on decentralised finance and other decentralised applications, it'll likely market itself towards investors and other institutions. Furthermore, many people who buy Cardano may also be interested in the Flare network, as it looks to leverage the power of smart contracts. Due to XRP's well-established reputation, the Flare network may be an attractive option for investors ahead of other networks that may not be as safe.
Flare will airdrop around 45 billion Spark tokens to XRP holders, with the remaining 55 billion being held by various other entities. A maximum supply of 100 billion Spark tokens is projected, adding an element of scarcity to the token. If the Flare network can leverage Ripple's reputation, along with the potential of smart contracts, there's certainly scope to rival some of the other blockchain networks out there.
Spark Price Prediction 2025 – Long Term Outlook
Although there is no Spark price today, we can still estimate what the future may hold for this token. As we've touched on in this Spark forecast, this token will be the native crypto of the Flare blockchain. This blockchain is a separate network from XRP and will use smart contracts to help launch various decentralised applications.
According to DeFi Pulse, over $80 billion worth of value is locked in DeFi projects right now. This figure has grown exponentially since 2017, highlighting how much potential this sector has. If the Flare network can carve out a niche, it'll mean great things for Spark's value.

Our Sparks forecast also takes into account XRP's brand value. Ripple Labs is already partnered with huge organisations such as Santander and Western Union, which adds significant levels of credibility to the platform. Thus, when Flare and Spark launch, they will already have a solid foundation that will help them promote themselves.
So, having said that, there's no telling what the Spark price prediction 2025 could be. Cryptos work in the same manner as when you buy stocks, in the sense that supply and demand effects usually shape price. Due to this, we would need to see some price data before making estimations.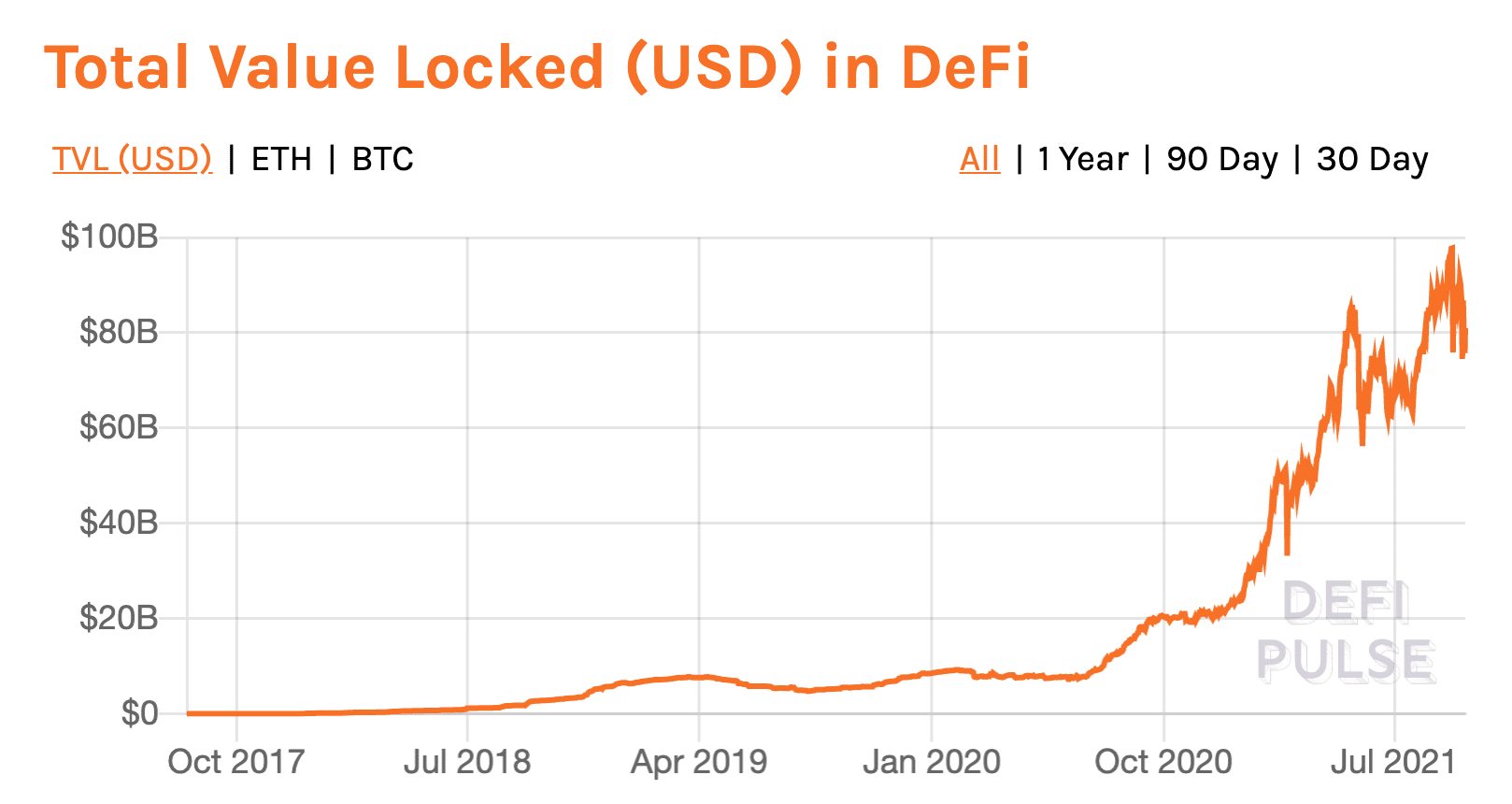 Following a similar vein, our Spark price prediction 2030 could theoretically be anything. As XRP is currently trading at $0.92, Spark will likely be much less than this. However, if Spark were to begin at under $1 and then rise to $10 between now and 2030, there would be incredible returns potential for speculative investors.
Spark Price Chart
Usually, this section would examine the price chart and provide some things to look out for, but there is no price data right now, as our Spark forecast has noted. The token should be released before the end of the year if the rumours are to be believed. Following this, many of the best trading platforms UK will likely begin offering it as a tradeable asset due to its connection with Ripple and XRP.
When they are first released, most digital coins tend to be quite volatile, as the price starts to find its feet. Thus, we'd recommend leaving it for a few days or weeks until things settle down, as it's not uncommon for swings of over 10% to occur in just one day. With all of that said, we still feel pretty optimistic about Spark and will be keeping a close eye on it once it is released.
Where to Invest in Spark
The final point to note when it comes to Spark is the actual investment process. When you invest in Bitcoin (BTC) or any other crypto, you need to create an account with a broker or cryptocurrency exchange that can facilitate your investment. Most platforms will offer cryptocurrencies to trade these days, so there are plenty of options out there for traders.
However, when it comes to crypto trading, we'd recommend using eToro. First of all, eToro is regulated by the FCA, ASIC, and CySEC, three of the largest organisations in the industry. Through this regulation, these entities ensure that eToro abides by the strictest safety protocols to protects its users.

67% of retail investor accounts lose money when trading CFDs with this provider.
eToro uses a 0% commission structure, meaning that all trades placed on the platform will have no fees attached. This contrasts with some other platforms that charge a percentage of the trade size as their fee. As you can imagine, these fees can add up if you are an active trade – so the fact that eToro doesn't charge these is an appealing factor.
In terms of deposits, users can fund their accounts via credit/debit card, bank transfer, or e-wallet. Some of the e-wallets that eToro accept include PayPal, Skrill, and Neteller – making eToro one of the most accessible CFD brokers. Deposits can be made from only $50, meaning the barrier to entry for potential traders is extremely low.
Finally, eToro offers a free crypto wallet in which you can store your crypto holdings. This wallet incorporates advanced security technology to protect your investments from cyberattacks and scams. You can also easily convert one coin for another directly within the wallet – saving you from having to exchange your tokens into USD and then back again!
Spark Price Prediction – Conclusion
In conclusion, this Spark price prediction has looked at what Spark is and how it'll function. As Spark has not yet been released, analysts and market commentators are still in the dark about his this token will fare in the price chart. Time will tell whether it's a success or a failure; however, due to the Flare network's potential uses and brand equity, we feel very optimistic for Spark's future.
If you'd like to begin trading the cryptocurrency market, we'd recommend using eToro. The account opening process with eToro is swift and can be completed online. Furthermore, eToro doesn't charge any commissions and accepts deposits from as little as $50!


67% of retail investor accounts lose money when trading CFDs with this provider.
FAQs
What is the price of Spark right now?
What will drive the price of Spark?
What will Spark be worth by 2022?
What will Spark be worth in 2025?