Safemoon Price Prediction – Safemoon Forecast 2021, 2022, 2025 & 2030
More and more cryptocurrencies are entering the market every day, each one offering a slightly different model to attempt to attract investors. One of the most intriguing cryptocurrencies launched this year is SafeMoon, which looks to take the DeFi world by storm.
In this article, we'll explore our SafeMoon Price Prediction in detail. We'll touch on what SafeMoon is and how it works before highlighting the best place to invest in cryptocurrency right now – with no commissions!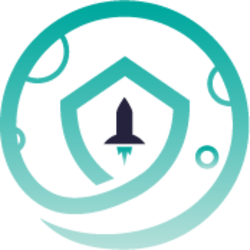 SafeMoon (SAFEMOON)
Price
SafeMoon Price Prediction 2021 to 2022
As SafeMoon is so new to the crypto market, our SafeMoon stock forecast is very speculative. However, there are some essential pieces of information that we can feed into our analysis to arrive at logical predictions. With that in mind, let's take a look at our SafeMoon prediction 2021 for the upcoming months:
One Month – The current SafeMoon price is incredibly low, trading at $0.00000141. However, if momentum were to pick up, we could see the price head towards the recent resistance level of $0.00000333 over the next month.
Three Months – It is still relatively difficult to invest in SafeMoon, so getting the liquidity for higher prices is still an issue. That being said, we estimate that SafeMoon could head towards the $0.00000500 region over the next three months.
Start of 2022 – If the SafeMoon developers make true to their promises, it'll likely increase the hype surrounding this altcoin. This could push SafeMoon into the $0.00000600 region by the beginning of 2022.
67% of retail investor accounts lose money when trading CFDs with this provider.
SafeMoon Price History – the Story of 2021 So Far
When new cryptocurrencies enter the market, often there isn't much information about what they do or who their development team are. Thus, investors must read between the lines to determine whether the crypto is a viable investment or not. With that in mind, let's dive into what SafeMoon is and its price history.
Safemoon is a cryptocurrency token that was launched in March 2021. The token is housed on the Binance Smart Chain (BSC), a blockchain developed by Binance that runs parallel to the traditional Binance Chain (BC). The difference between the two is that Binance Smart Chain has smart contract functionality, opening up many avenues for decentralised applications (dApps) to be constructed.
Safemoon offers a unique way of investing in cryptocurrency, as people who hold Safemoon and then sell it are subject to a 10% fee. This fee is halved, with 5% of it being given back to other Safemoon holders – the developers call this 'reflection'. The additional 5% is split again, with 2.5% being used within the liquidity pools on exchanges such Pancake Swap, with the other portion being converted into BNB.

These token burns are designed to increase the scarcity of the token and push the value higher. Safemoon initially launched with a circulating supply of one quadrillion tokens (!!!), although the development team burned 223 trillion of these right away. Over 400 trillion tokens have been burned so far, with this figure continuing to grow as the months go by.
One key point to note about Safemoon crypto is that the developers haven't really described any real-world use cases yet. The Safemoon protocol was hyped hugely by celebrities back in May, causing retail investors to jump on the bandwagon and push price higher. Following this, the price fell dramatically, leading many to claim that Safemoon was a 'pump and dump' scheme designed to make certain investors rich.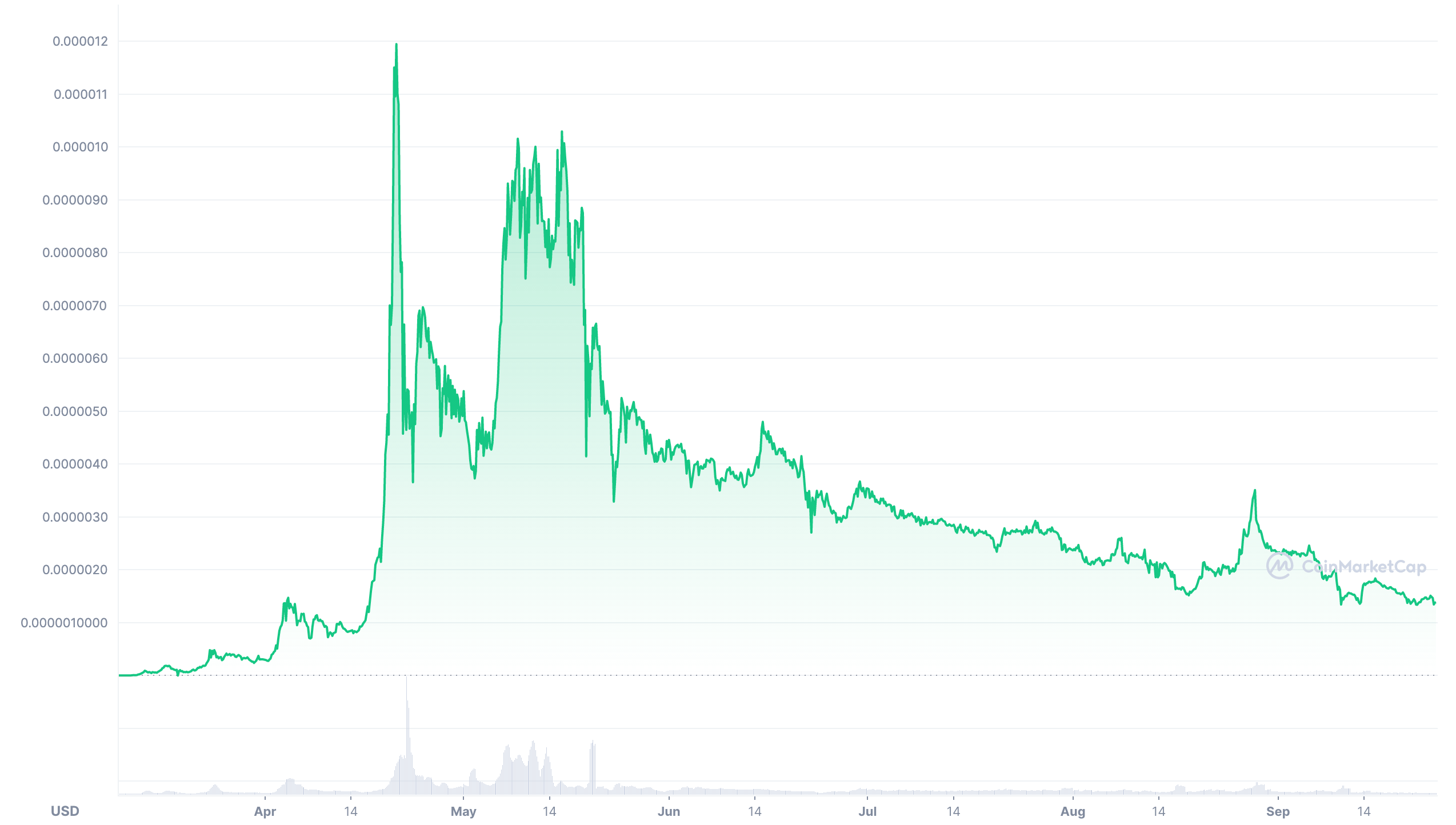 Time will tell whether this is the case, but right now, the Safemoon price is trading pretty close to where it was in April 2021, right before the massive price increase. Since the all-time high of $0.00001094 back in May, the Safemoon price live dropped over 87%. Furthermore, the trading volume is extremely low, with CoinGecko reporting that just over $3.5 million worth of Safemoon was traded in the last 24 hours.
Overall, we'd urge you to do your own research if you were to invest in Safemoon. Common investment advice states that the cryptocurrencies which perform the best over the longer term are those with real-world utility, which Safemoon doesn't seem to have at present. Although the developers may improve the protocol and create some valuable use cases, there is still the chance that this coin could be a 'memecoin'.
SafeMoon Price Forecast
The decision to buy cryptocurrency should always have a long-term outlook, as crypto prices can be particularly volatile. Safemoon is no different, as in its short lifespan, the price has already exhibited some significant price swings. To get a better sense of Safemoon's outlook, let's take a look at the technical and fundamental factors that could shape price in the future.
Technical Analysis
The first thing to note is that Safemoon is not currently listed on any major cryptocurrency exchanges such as Binance or Coinbase. Due to this, the amount of liquidity is relatively low, meaning that technical analysis isn't as accurate as digital coins with high liquidity. The low liquidity of Safemoon means that large buy orders tend to boost price significantly – which, in turn, leads more people to buy into the 'hype'.
The Safemoon price today is hovering around the $0.0000014 level, so you can immediately see how cheap this coin is relative to others. Price is slowly turning bearish, with the last real spike occurring in late August. As such, it's hard to make any accurate predictions about the token's future price in this Safemoon forecast that are rooted in technical analysis.
However, as the price is pretty much at the same level as it was in April, if you were to invest in Safemoon token for purely speculative reasons, then this level would be a decent area to buy at. There seems to be a minor support level around the area that price is currently at, which provides an optimal place to buy. Again, due to the low liquidity and lack of trading volume, this support level may not hold – so it's worth considering this risk before investing.
Fundamental Analysis
Fundamental analysis is another critical component when investing in cryptocurrency, as it can help determine whether a coin is overvalued or undervalued. In the case of Safemoon, the research we conducted for our Safemoon price prediction found that the coin's market cap was only $799 million at the time of writing, according to data gathered from CoinMarketCap. This is extremely small for a cryptocurrency and means that Safemoon isn't even in the top 200 largest cryptos in the world.

67% of retail investor accounts lose money when trading CFDs with this provider.
Although this may seem like a negative, it actually means that if the Safemoon cryptocurrency were to showcase extreme growth, then any investments right now would be in at the ground level. Right now, the attention surrounding Safemoon is mainly negative, as many cryptocurrency market commentators are claiming that the token has no actual use except to make the development team and certain investors rich.
Even if this were the case, and Safemoon coin was to increase in price dramatically before an instant fall, it would still represent a good investment for purely speculative investors. For example, if Safemoon were to simply return to the all-time high experienced on April 20th, then that would represent an incredible 921% return from today's price!
SafeMoon Price Prediction 2025 – Long Term Outlook
Now that you've got an idea of what Safemoon is and its background, we can focus on the coin's long-term outlook. Most beginner crypto investors simply buy Bitcoin (BTC) or Ethereum (ETH), although lesser-known coins such as Safemoon can be better options if you are looking for quick returns. However, that being said, these options tend to be much riskier, so this will depend on your risk tolerance.
One of the most appealing factors is that Safemoon rewards people who hold the token by distributing funds that the platform receives from the people who sell the token. In addition, Safemoon has recently released its own wallet on Google Play. Many investors believe this is a sign that the company are in the growth phase, with more announcements in due course.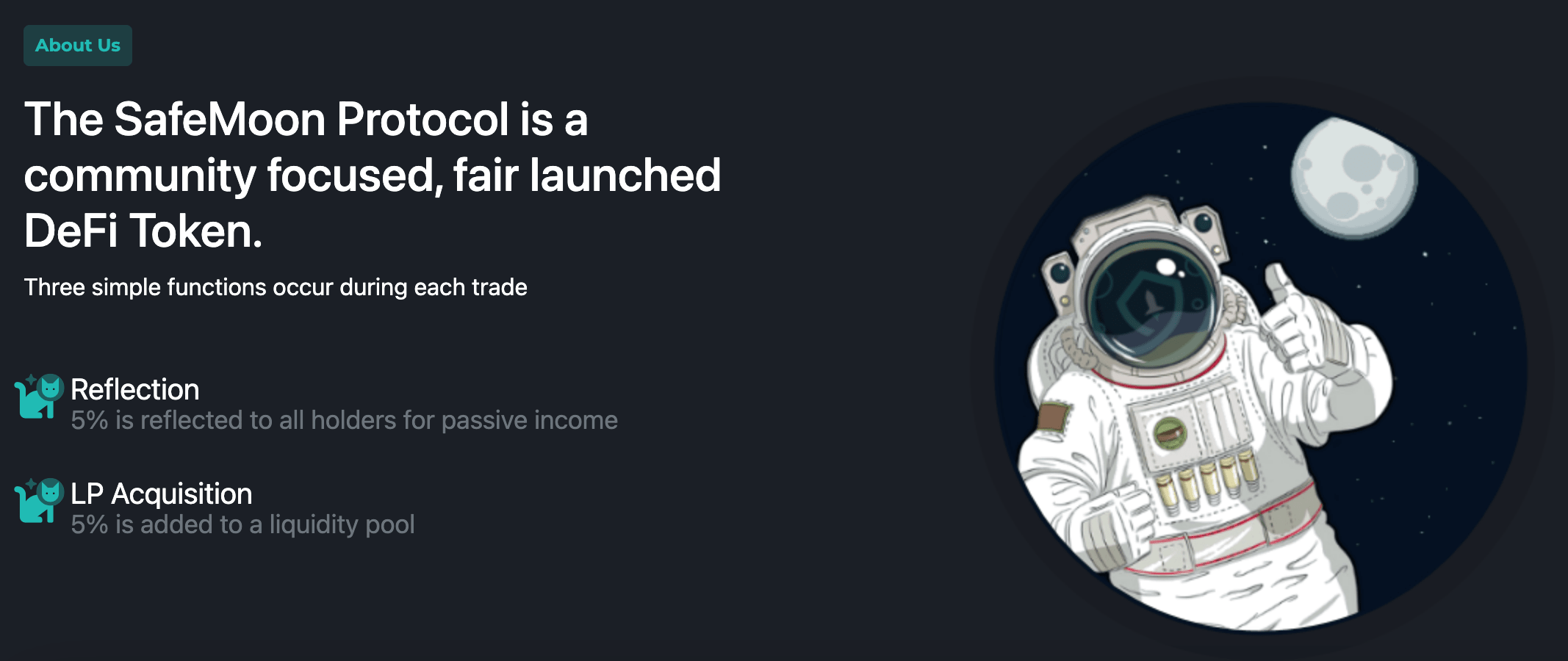 Taking everything into consideration, our Safemoon price prediction 2025 is still relatively optimistic about this token. As there doesn't seem to be any real-world utility yet, which is why people buy Cardano and other useful cryptocurrencies, it'll likely put off investors from placing large amounts of capital into the project. For that reason, we'd imagine a modest price rise to $0.000025 by 2025.
In addition, our Safemoon price prediction 2030 follows the same vein. By this point, we'd imagine that the development team will have understood the need for real-world use cases and developed their own blockchain or decentralised applications. With that said, we'd estimate that Safemoon could be worth $0.000040 by 2030.
SafeMoon Price Chart
Usually, when you buy stocks or cryptocurrency, the price chart is a valuable tool in your analysis. However, the combination of Safemoon's short price history and low liquidity means that the price chart doesn't tell us as much as it would with other cryptos. The huge spikes in April and May have been followed by a sustained decline, which has led the price to where it is right now.
One key thing to look out for is Safemoon to be added as a tradeable asset by a major broker or crypto exchange. Many of the best trading platforms will allow users to request assets to be added to the platform. If a request gets enough traction, the platform may look into its viability and then decide whether or not to add it.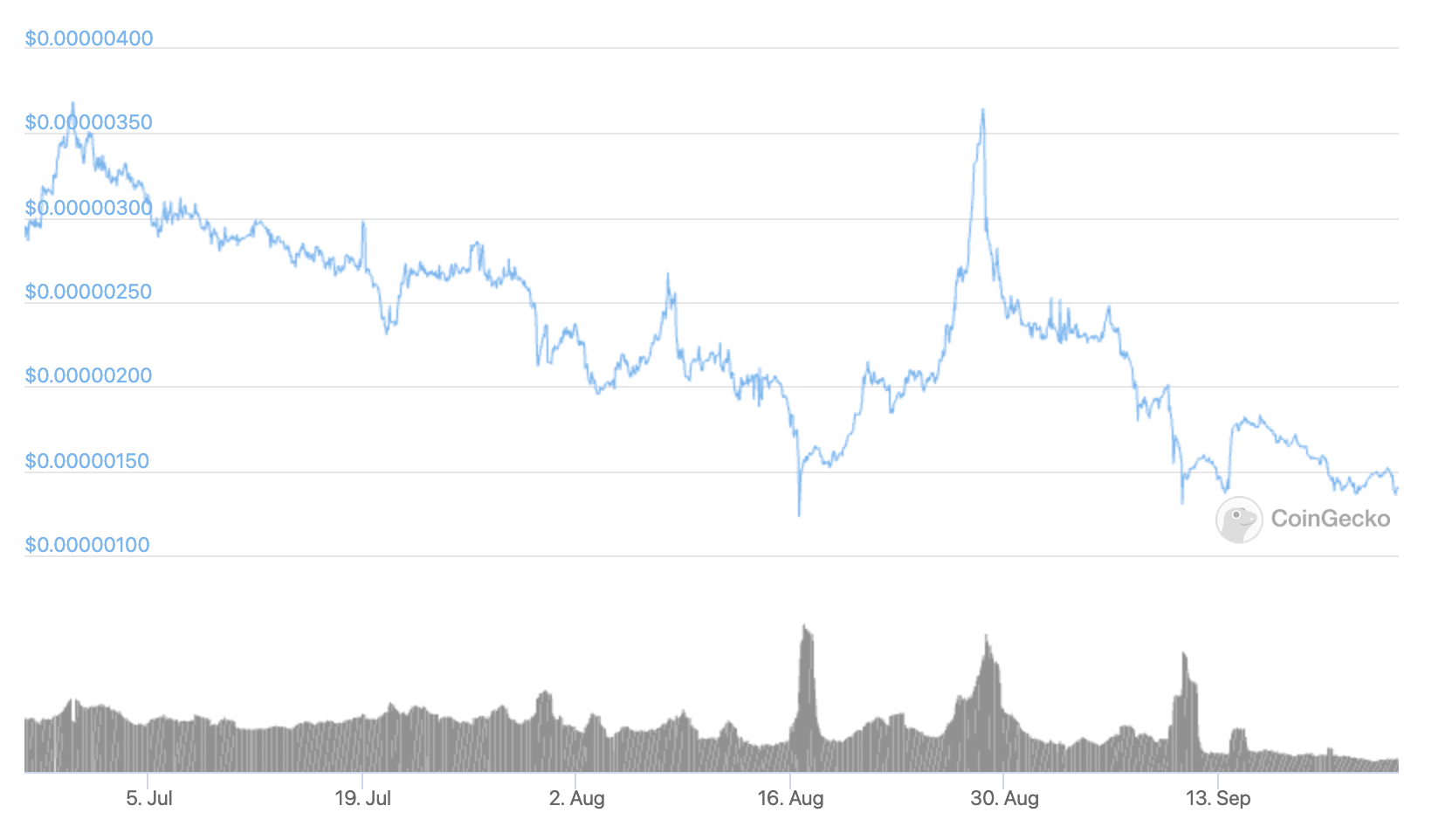 67% of retail investor accounts lose money when trading CFDs with this provider.
Safemoon investing will be made much more accessible if this happens, leading to more accurate price data. Time will tell whether this happens, but keep an eye out in the months ahead.
Where to Invest in SafeMoon
Wrapping up this Safemoon prediction is a discussion of where you can invest in Safemoon. Pretty much all of the best investment platforms UK and others across the world do not currently offer Safemoon as a tradeable asset. This is likely because the token is extremely small at present.
Due to this, the process to invest in Safemoon involves transferring funds from a TrustWallet to Pancake Swap and then exchanging them into Safemoon. This process can be hard to follow for beginner investors, so it's likely better to wait until Safemoon is added to a reliable and licensed broker.
In the meantime, if you're looking to invest in alternative cryptocurrencies, then we'd recommend eToro. eToro is one of the world's largest online brokers and has over 20 million users globally. What's more, eToro is regulated by the FCA, ASIC, and CySEC, allowing you to trade safely.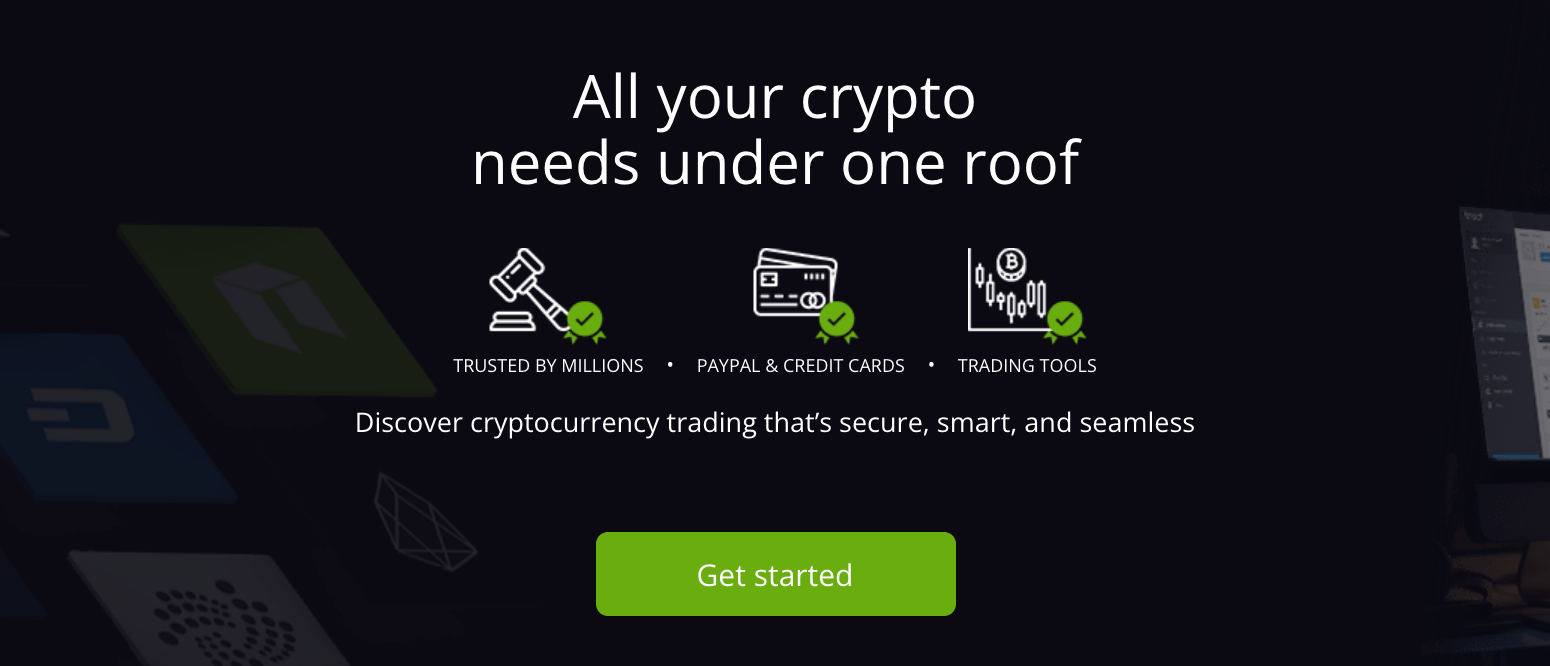 We recommend using eToro as you don't have to pay any commissions whatsoever. This is in contrast to other platforms, which might charge a percentage of your position size as their fee. In addition, eToro charge no deposit fees, monthly account fees, or any other hidden fees.
Finally, users can fund their accounts from as little as $50, making the platform very accessible to beginners. Deposits can be made via credit/debit card, bank transfer, or various e-wallets. Notably, eToro even accepts PayPal and Klarna, making it super easy to fund your trading account!
SafeMoon Price Prediction – Conclusion
In conclusion, our Safemoon forecast has covered what this token is and how it functions. As you can imagine, Safemoon's small size combined with the media attention it has received has meant that many retail investors believe it could reach dizzying heights. Although this could be true, the fact that Safemoon doesn't have any real-world uses as of yet could be an issue; however, if this changes, we could see some significant moves in the months and years ahead.
So, if you'd like to begin trading cryptocurrency today, we'd recommend using eToro. Although eToro doesn't currently offer Safemoon, the platform does provide a massive selection of alternative cryptos to invest in. What's more, all investments are commission-free, meaning you save large amounts of money in the long term.

67% of retail investor accounts lose money when trading CFDs with this provider.
FAQs
What is the price of Safemoon right now?
What drives the price of Safemoon?
Where can I buy Safemoon?
Why is Safemoon going down?
What will Safemoon be worth by 2022?
What will Safemoon be worth in 2025?