Reef Price Prediction – Reef Forecast 2021, 2022, 2025 & 2030
The growth of decentralised finance (DeFi) is relentless, offering the opportunity for more and more projects to launch which aim to solve the current issues within the sector. One of these projects, named Reef, looks to provide an 'all in one' service within the scope of DeFi, helping to change how services are conducted in the future.
In this guide, we'll explore our Reef Price Prediction in detail. We'll discuss what Reef is and how it differs from other projects before highlighting where you can buy cryptocurrency today – with no commissions whatsoever!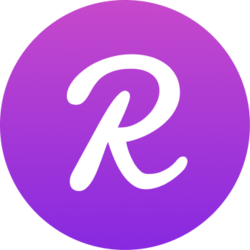 Reef Finance (REEF)
Price
Reef Price Prediction 2021 to 2022
Throughout this Reef stock forecast, we'll ensure that all avenues are explored to provide you with a comprehensive overview of this altcoin. Having said that, if you simply wish to gain a quick overview of our Reef prediction 2021, then the bullet points below showcase our estimations for the months that lie ahead.
One Month – The current Reef price is hovering around the $0.018 area, down from September's highs. Over the short term, we estimate that Reef could head down to the $0.011 area to find support before springing upwards.
Three Months – If the Reef price live were to reject the support at $0.011, it would provide a good buy opportunity. We estimate that Reef could reach a valuation of $0.040 over the next three months if this were to occur.
Start of 2022 – Our Reef forecast for the beginning of 2022 is relatively optimistic. Although there is some strong resistance ahead, we believe that Reef could hit the $0.050 level by the start of next year.
67% of retail investor accounts lose money when trading CFDs with this provider.
Reef Price History – the Story of 2021 So Far
If you are interested in investing in cryptocurrency, you'll likely have stumbled across the realm of decentralised finance (DeFi). DeFi is an exciting new development within the scope of cryptocurrency, with Reef looking to improve on the current options in the area. Let's take a look at what Reef is and how price reached this point.
Reef is a blockchain-based platform that helps to facilitate the creation and launch of various DeFi projects. Reef sets itself apart from other similar platforms as the Reef ecosystem combines all of the benefits of different DeFi protocols into one package – creating an 'all in one' solution for clients. This aspect of Reef's system is seen as very attractive, as it can be difficult for investors to determine which are the best platforms and algorithms to use within the sector.
Reef was launched on Binance Launchpool in late 2020 and is powered by Polkadot, a super popular blockchain network. One of Reef's key selling points is that the platform works as a 'liquidity aggregator', pulling liquidity from various sources such as decentralised exchanges, centralised exchanges, liquidity pools, and more. Through this methodology, Reef can maintain a high level of liquidity and offer attractive yields to users.

Notably, Reef Finance use their own native cryptocurrency to power the platform – the Reef Token. This token is predominantly used for governance, meaning that users who hold Reef can vote on various proposals put forward to change the platform. In addition, the Reef token is also used to pay for the different fees that arise from using Reef's protocols.
Overall, Reef is an exciting addition to the cryptocurrency market and another exciting aspect of the DeFi sector. If you were to buy Ethereum, you'd understand how much this sector is growing – meaning platforms such as Reef look sure to be in high demand going forward. Although Reef is still small relative to huge cryptos such as BTC and ETH, there's certainly room to grow.

This is evidenced by the price of Reef, as the token's value increased around 830% from January 2021 until March 2021. At this point, the token price seemed to experience some significant volatility, with spikes upward being followed by large drops. Ultimately, Reef's high in May 2021 was followed by a sustained decline, and Reef has not returned to those heights since.
Reef Price Forecast
A crucial part of our cryptocurrency price predictions is analysing the various factors that may influence price in the future. In Reef's case, as a smaller project, there are certain elements to look out for that may provide insight into any future price changes. With that in mind, let's look at the technical and fundamental factors that influence Reef.
Technical Analysis
Reef coin has been on a wild ride in 2021, with a gradual climb through July and August, followed by a sharp drop in September. Unfortunately for Reef, this drop was more to do with the ongoing situation in China with Evergrande, which hurt the market overall. Right now, Reef's price seems to be gradually declining and heading towards the $0.012 region, which is a strong support level.

67% of retail investor accounts lose money when trading CFDs with this provider.
Price has rejected this level twice in the past three months, highlighting that this area could provide a strong foundation for Reef. The last time that price reached this area, it rebounded bullishly and went on to increase over 164% in the space of just a few weeks. So, this area is definitely somewhere to keep an eye out for as it may provide a solid buy opportunity.
The resistance at the $0.029 level may prove challenging to break, so expect to see some consolidation around here. However, if the Reef price can form a solid close past this area, it'll provide a reliable indication that the price may be heading back to the highs of May 2021.
Fundamental Analysis
According to data gathered from CoinMarketCap, Reef has a market cap of $253 million at the time of writing. This makes Reef the 172nd largest cryptocurrency globally, with a circulating supply of 13.82 billion tokens. Furthermore, around $33 million of trading volume occurred in the last 24 hours, which is 67% more than the previous day.
These figures serve to highlight that, although Reef is small relative to other cryptos, there still seems to be a lot of interest in it from investors. This may be a positive side effect of DeFi's rise to prominence, as the sector is now worth over $81 billion. As DeFi grows larger in general, it'll increase the demand for platforms such as Reefs.
Overall, we'd recommend doing your own research into this area, as the realm of DeFi is exceptionally large with a lot of moving parts. However, what really sets Reef apart is that it allows users to operate across multiple different chains, all from a single point. This is a key benefit, as it'll reduce the friction for investors and save them from having to create multiple accounts on various platforms.
Reef Price Prediction 2025 – Long Term Outlook
With all of that in mind, let's take a look at our Reef forecast for the long term. When looking to buy cryptocurrency, it's essential to determine whether your chosen asset has real-world utility or not – which Reef certainly does. As we move towards a more decentralised society, DeFi will likely become more popular with professional investors, meaning platforms such as Reefs will be in high demand.
Furthermore, Reef aims to offer lower fees and faster transaction speeds than you can achieve on other platforms. This is a major stumbling block for Ethereum right now, as GAS fees are exceptionally high. Due to Ethereum's expensive nature, many people are looking for alternatives within the scope of DeFi.

So, will Reef live up to the hype surrounding it? Our Reef prediction is pretty optimistic about this. The fact that Reef is built on Polkadot and acts as a liquidity aggregator means that there will be a large target market for Reef's services. Combine this with the ever-growing nature of DeFi, and we can certainly see the Reef token rising in value in the years ahead.
With that said, our Reef price prediction 2025 estimates that the coin could reach a valuation of $0.1. This is a strong psychological level to achieve and will likely represent a significant milestone for Reef's developers.

Looking even further ahead, our Reef price prediction 2030 projects that the coin could reach a valuation of $0.15. This would be a 710% increase from today's levels, highlighting this token's potential. For this to happen, we'd need to see evidence of Reef's scalability, as it's likely that much more money will begin flowing in than there is right now.
Reef Price Chart
As you are now aware from this Reef price prediction, the outlook for this platform is positive. A recent article from Business Insider suggests that the DeFi sector could grow by 10X over the next year. Although this seems exceptionally fast, it highlights how bullish many major investors are on the industry's future.
The great thing about Reef right now is that, as you can see from the price chart, the Reef price is very low. Many investors will shy away from assets such as Reef, as they see them as 'too risky'. However, if you are happy to take on board some more risk, the potential gains are enormous.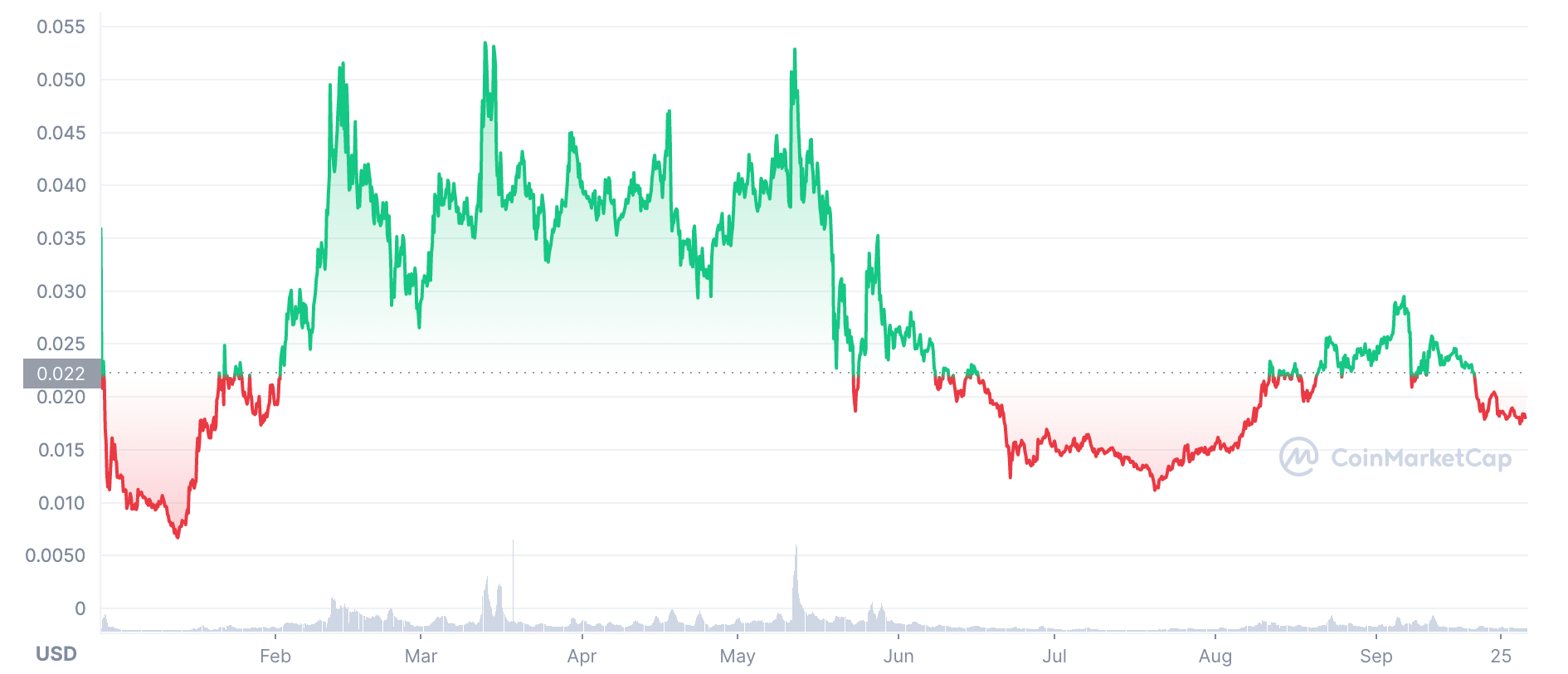 67% of retail investor accounts lose money when trading CFDs with this provider.
If Reef were ever to hit $1, that would represent a return of 5340% from today's price. We're not suggesting that Reef will, but if it did, the returns on this would far outstrip any other asset on the market. So, if you are a risk-seeking investor and believe in the DeFi sector, Reef may be worth considering.
Where to Invest in Reef
The final element of this Reef forecast concerns the investment process. If you wish to invest in Reef, you'll need to create an account with a reputable cryptocurrency exchange, such as Binance. As Reef is still a small token, it hasn't yet piqued the interest of many other brokers and exchanges.
However, if you wish to trade the cryptocurrency market in general, we'd recommend signing up with eToro. At present, eToro doesn't offer Reef as a tradeable asset – although there is definitely scope that it will be added in the future. eToro has an active community, and the team behind eToro are constantly checking for assets that their users might wish to trade.
One of the main things we find appealing about eToro is the platform's 0% commission structure. This contrasts with other platforms which charge a percentage of your trade size as their fee. As you can imagine, if you were to trade larger amounts, then these fees can add up quickly. In addition to charging no trading fees, eToro also don't charge any deposit fees or monthly account fees.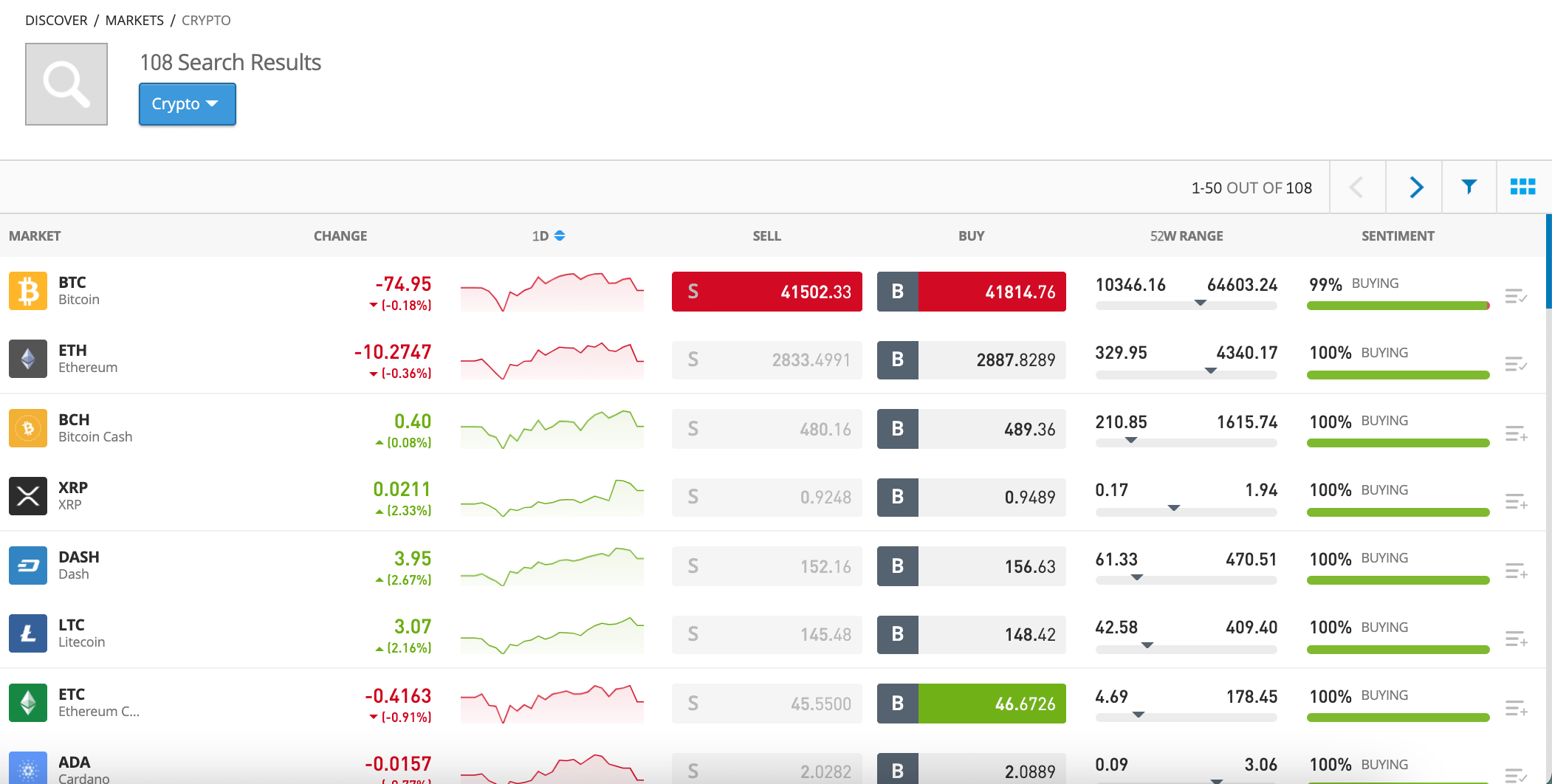 Users can fund their account from only $50, with eToro accepting deposits via credit/debit card, bank transfer, and e-wallet. Notably, eToro accepts PayPal, Skrill, and Neteller, meaning it's simple to make deposits and withdrawals. You can even use eToro's free demo account too, if you wish to gain some risk-free practice.
Finally, eToro's trading platform is user-friendly and offers a wide range of features to enhance your trading experience. You can even download eToro's mobile app and trade on the go – meaning you'll never miss an opportunity. For this reason and the reasons listed above, we recommend checking out eToro if you're looking to buy cryptocurrency UK.
Reef Price Prediction – Conclusion
In conclusion, this Reef forecast has highlighted what Reef is and how it functions. As Reef operates within the realm of decentralised finance, the prospects for this platform are enormous. DeFi is growing at an incredible rate, and as more professional investors enter the market, they will need an 'all in one' solution for generating yields – which is excellent news for Reef.
So, if you'd like to begin trading the crypto market today, we'd recommend using eToro. eToro is regulated by the FCA, ASIC, and CySEC, meaning that all users are safeguarded when trading. What's more, eToro allows crypto investments from only $50 – and even accepts PayPal as a deposit method!


67% of retail investor accounts lose money when trading CFDs with this provider.
FAQs
What is the price of Reef right now?
What drives the price of Reef?
What will Reef be worth by 2022?
What will Reef be worth in 2025?