Polygon Price Prediction – Polygon Forecast 2021, 2022, 2025 & 2030
If you are interested in the cryptocurrency market, the chances are that you'll have heard about how expensive Ethereum's fees are these days. The network's popularity has caused lots of congestion, leading to high transaction costs for users. Polygon aims to reduce these costs and make the network faster – making it an exciting project for the months and years ahead.
In this guide, we'll cover our Polygon Price Prediction in detail. We'll explore what Polygon is and how much it could grow over the coming years before showing you where you can invest in Polygon right now – with 0% commissions!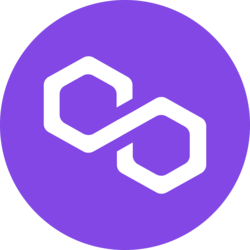 Polygon (MATIC)
Price
Polygon Price Prediction 2021 to 2022 
Later in this Polygon stock forecast, we'll explain all of the factors that could shape the token's price in the future. However, if you're just looking for a quick overview of our Polygon prediction 2021, then the bullet points below showcase our projects for the upcoming months:
One Month – The Polygon price today is sitting around the $1.31 level, following the drop from September's highs. Our analysis estimates that the price could decline to the $1 level short term before pushing upwards towards the end of the year.
Three Months – If Polygon can find support around $1 and reject, it'll provide the impetus needed for a bullish push. Our analysis projects that Polygon could head towards the $2 level within the next three months.
Start of 2022 – If our Polygon forecast proves correct, this token could have a bright start to 2022. We estimate that Polygon could move towards May's all-time highs, giving it a valuation of around $2.50.
67% of retail investor accounts lose money when trading CFDs with this provider.
Polygon Price History – the Story of 2021 So Far
If you're looking to buy Polygon UK, it's wise to get a sense of what the platform is and how it works. Polygon has quite a unique use case, making it a valuable investment for retail and professional investors. Let's take a look at what Polygon does and how price reached this point.
Polygon was previously called the 'Matic Network' and is designed to help scale and improve the Ethereum blockchain. As people who invest in Ethereum may know, the platform has grown in popularity immensely over the past few years, with many decentralised applications (dApps) being built and deployed on the network. Unfortunately, this has meant that the Ethereum blockchain has become quite clogged, meaning that transactions are now slow and costly.
These high GAS fees for making transactions have led many companies to try and create a solution – with Polygon leading the way. Polygon is called a 'sidechain', meaning it sits on top of the Ethereum blockchain. The Polygon blockchain essentially works with the Ethereum blockchain and helps lighten the load. Furthermore, Polygon works with the Ethereum Virtual Machine, which developers use to build decentralised applications.

Polygon's native token is called MATIC, which you'll be purchasing if you invest in Polygon. MATIC is used to pay for fees and can also be staked to earn rewards. Furthermore, MATIC is also a governance token, meaning that holders can use it to vote on the future direction of the Polygon ecosystem.
Overall, Polygon is a pretty exciting project with a real-world value, unlike some meme coins. As Ethereum grows larger, fees and transaction speeds will need to be improved if the platform wishes to continue being attractive to developers. Due to this, the combination of Polygon and Ethereum could offer an appealing solution – making the MATIC token an attractive investment prospect in the future.

MATIC only began trading on major crypto exchanges earlier this year, at which point the price rocketed to an all-time high of $2.62 on May 18th 2021. An immediate drop occurred after this high, followed by another sizeable bullish spike, highlighting how volatile this token is. After this, the Polygon price live then gradually descended until July 2021, hitting a low of $0.62.
However, the Polygon price then went on a mini bull run until early September, rising around 186% from July's lows. Although the price has pulled back slightly, this decline is nowhere near as aggressive as the ones that occurred in May. Looking ahead, we'll likely see the Polygon price head somewhat lower to the $1 area, which could prove to be the foundation needed to begin the bull run once more.
Polygon Price Forecast
Much like when you invest in stocks, it's a good idea to understand the various factors influencing a coin's price. This will ensure you know what to look for in an investment and will provide more consistent returns in the long term. With that in mind, let's explore the technical and fundamental elements that shape the Polygon price.
Technical Analysis
As you can see from the price analysis below, Polygon doesn't have much historical data as the token was only listed on major exchanges earlier this year. The eye is immediately drawn to the large spikes in May, although these were mainly due to the overall rise and fall of the crypto market. As a smaller token, Polygon will tend to be affected by broader market movements such as these.

67% of retail investor accounts lose money when trading CFDs with this provider.
The MATIC token is currently showing some minor bearish momentum, clearly seen on the daily chart. Right now, the price is heading towards the $1 area, which will likely be a strong support level. In addition to this, the $1 area will also offer a psychological barrier as it is a round number, increasing the likelihood of rejection from here.
If MATIC rebounds from this area, it'll provide a good investment opportunity for speculative investors. An increase just from here to May's highs would represent a return of 169%, which is much higher than you can typically expect when you buy stocks. So, the key here is to be patient and wait for the right opportunity to make your investment.
Fundamental Analysis
The market cap of MATIC coin right now is $7.5 billion, according to CoinMarketCap, making it the 21st largest cryptocurrency in the world. There is a maximum supply of 10 billion MATIC tokens, with 6.67 billion already in existence. Over $790 million worth of MATIC was traded in the last 24 hours, highlighting the popularity of this altcoin.
One thing to keep an eye out for is Polygon securing partnerships with other projects. As Ethereum's founders are currently working on ETH 2.0, Polygon's usefulness could be redundant if the upgrade solves the current issues. Therefore, Polygon must ensure they aren't relying on Ethereum too much. The developers seem to be aware of this – Polygon recently announced a partnership with the payments firm Wyre, as reported by the Financial Post.
Finally, Polygon even supports NFT projects, which are another growing area of cryptocurrency. As NFTs become more popular, it'll likely have a knock-on effect on Polygon's popularity. Due to this, our Polygon price prediction is pretty optimistic for the years ahead.
Polygon Price Prediction 2025 – Long Term Outlook
Now it's time to put all the pieces of our Polygon prediction together and look at the token's long-term outlook. As people who buy Ethereum will know, there is a growing need to solve fees and transaction speeds. As nobody knows precisely when Ethereum 2.0 will be released, Polygon can provide a solution in the short term.
Polygon is highly versatile and scalable, which are appealing factors for other blockchain projects. In addition, the Polygon developers are very active on social media and connect directly with the community, keeping everyone in the loop with the current goings-on. This aspect is essential, as the most popular crypto projects feature development teams that stay in touch with coin holders and the wider community.

In the future, the main challenge that lies ahead is where Polygon will fit into the Ethereum ecosystem once the network is upgraded. As discussed earlier, if Polygon can diversify its partnerships, it'll ensure they don't have 'all their eggs in one basket'. This will ensure that Polygon's technology will still be in demand, which our Polygon forecast has found to be one of the most important things as we advance.
With all of that in mind, our Polygon price prediction 2025 is still very bullish. This project has real-world value and will continue to grow as Ethereum does. Due to this, we can see Polygon being valued at around $4 by 2025.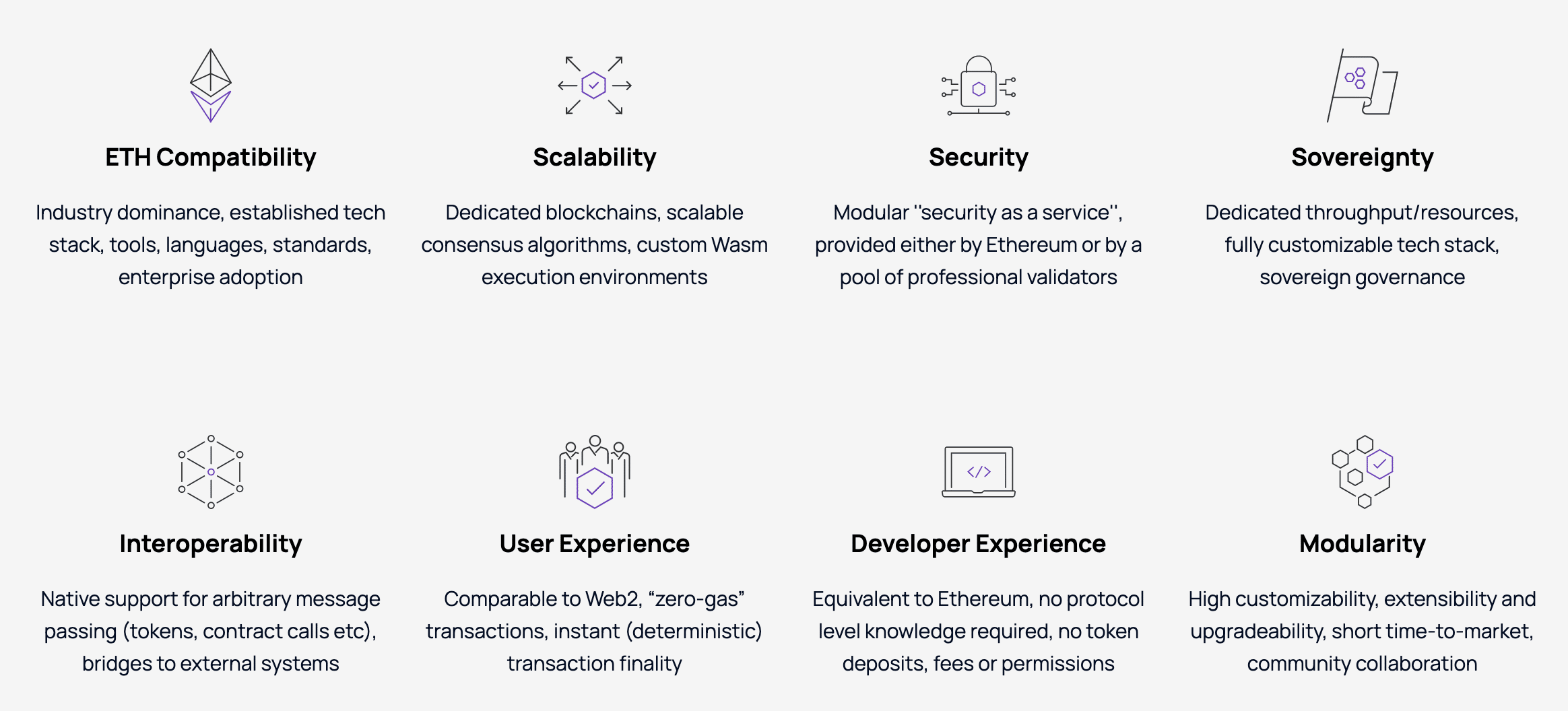 Looking further ahead, our Polygon price prediction 2030 is also very encouraging. By 2030, the DeFi sector should be huge, making Ethereum (and therefore Polygon) essential parts of the ecosystem. If this occurs, we project that Polygon could be valued at $8 by this point.
Polygon Price Chart
Whether you're investing in cryptocurrency short term or long term, the price chart can provide the information you need to inform your investment decision. As we noted earlier in this article, Polygon doesn't have a tremendous amount of price history on the major exchanges, meaning that in-depth technical analysis is challenging to undertake. That being said, we can still see some clear support and resistance levels which will be interesting areas to keep an eye on.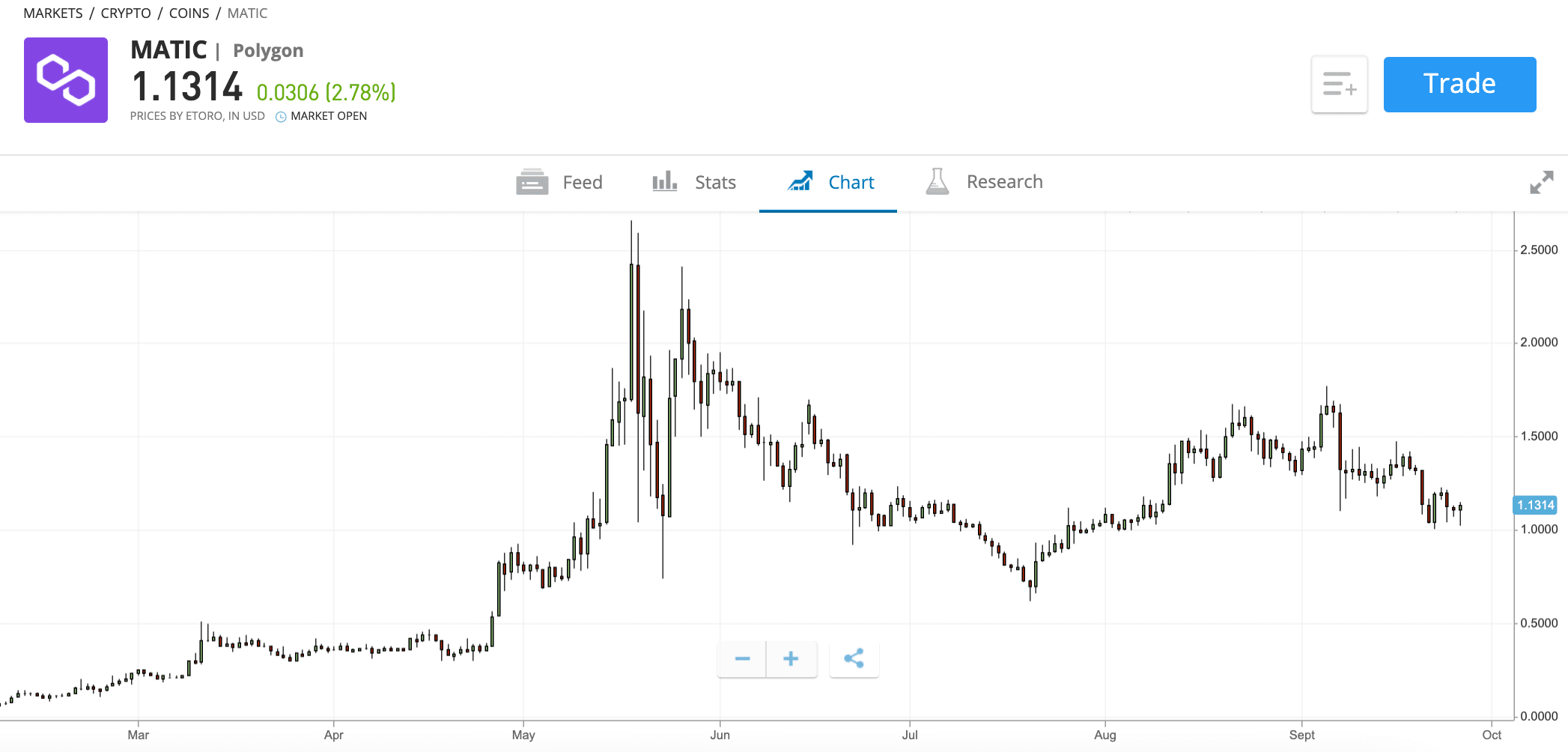 67% of retail investor accounts lose money when trading CFDs with this provider.
As a smaller token, the broader crypto market's moves will tend to affect Polygon more than others. You can see the drop back in May 2021, which resulted from Bitcoin's (BTC) regulation in China and Elon Musk's comments about the cryptocurrency. Thus, broader market effects are also a worry for tokens such as Polygon.
However, this can also work the other way. If the market sentiment were very bullish, it would likely cause most cryptos (including Polygon) to rise. Also, as Polygon is closely linked to Ethereum, the pair are positively correlated – meaning an investment in Polygon will offer indirect exposure to Ethereum.
Where to Invest in Polygon
Before rounding off this Polygon prediction, let's take a look at the investment process. You'll likely be aware that investing in cryptocurrency UK requires you to create an account with a licensed and trustworthy broker. Luckily there are many options for you to choose from these days, making the investment process straightforward for beginners.
We noted that eToro offers the best way to invest in Polygon right now through our research and testing. eToro has a fantastic reputation within the industry, with over 20 million users worldwide. Moreover, eToro is regulated by top organisations, including the FCA and ASIC, ensuring you're protected whilst trading.
One of the main reasons we recommend eToro is due to the platform's fee structure. eToro charges no fees when you place and trade, as all costs are incorporated into the spread. What's more, no deposit fees or monthly account fees are charged, making the platform very cost-effective to use for traders.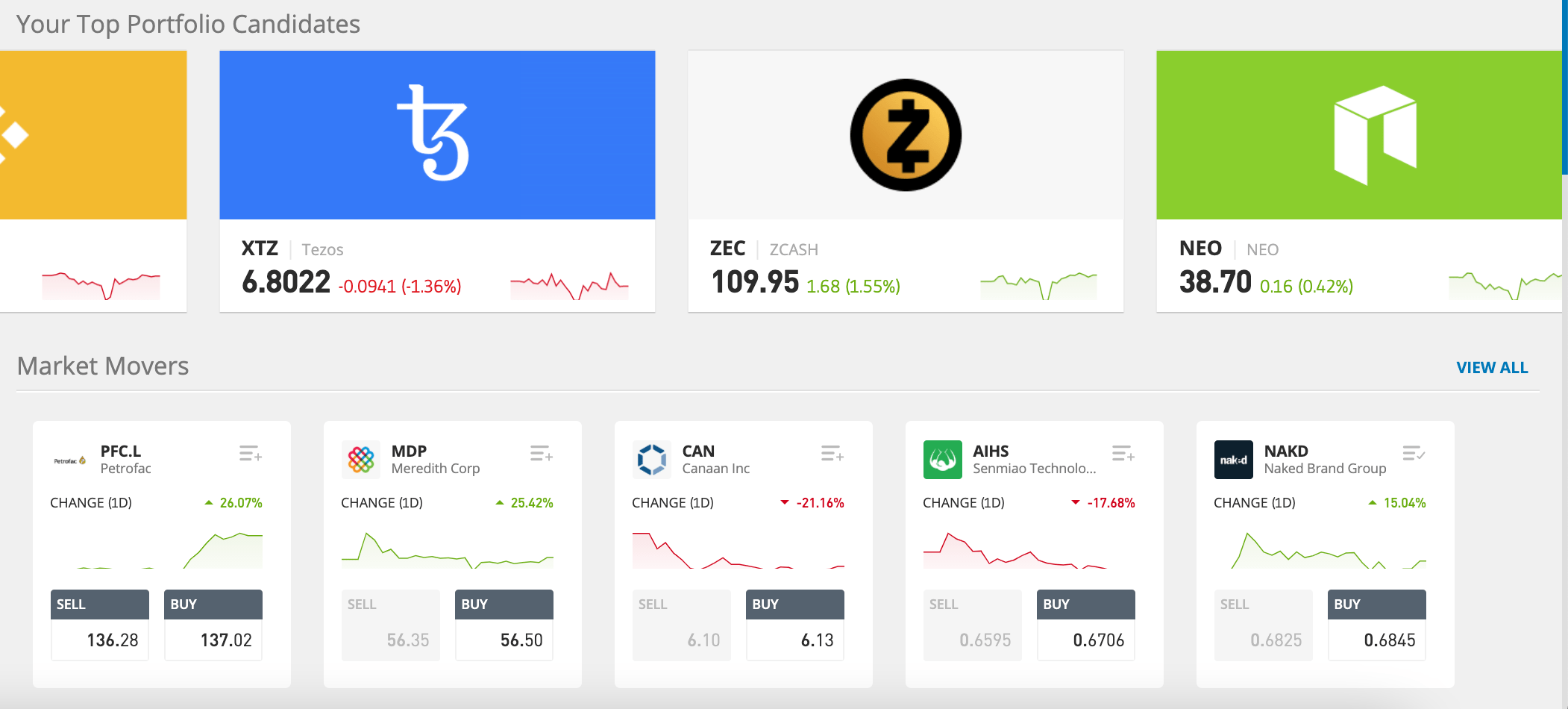 In terms of deposits, users can fund their accounts via credit/debit card, bank transfer, and e-wallet. The minimum deposit amount is only $50 (£37), making eToro accessible for people who wish to start small and work their way up. Also, users can even use the free demo account to practice before trading for real.
Finally, eToro also offers a vast range of alternative assets to trade if you are so inclined. Users can purchase CFDs on stocks, bonds, ETFs, currencies, and commodities, making it easy to create a diversified portfolio. Due to this and the factors listed above, we highly recommend using eToro if you wish to invest in Polygon today.
Polygon Price Prediction – Conclusion
As this Polygon forecast has highlighted, this platform has exceptional usability and value within the cryptocurrency sector. Polygon helps to improve speeds and reduce fees on the Ethereum network, making it a much-needed solution to the network's current issues. Although Polygon must ensure they don't rely too heavily on the partnership with Ethereum, the future still looks exceedingly bright for this cryptocurrency.
If you're interested in investing in Polygon today, we'd recommend using eToro. eToro allows users to invest in Polygon (and other cryptos) commission-free and with competitive spreads. What's more, deposits are free to make, with the minimum amount being only $50!


67% of retail investor accounts lose money when trading CFDs with this provider.
FAQs
What is the price of Polygon right now?
What drives the price of Polygon?
Why is Polygon going down?
What will Polygon be worth by 2022?
What will Polygon be worth in 2025?