AMP Price Prediction – AMP Forecast 2021, 2022, 2025 & 2030
As more and more people begin to hold cryptocurrencies, many companies are trying to solve the issue of how to facilitate transactions using these digital assets. One of the main projects leading the way is Flexa, using their native cryptocurrency, 'AMP', to promote crypto in the real world.
In this AMP Price Prediction, we'll explore the token in great detail – touching on what it is and how it works. We'll also highlight the best place for you to begin trading crypto, completely commission-free and in under ten minutes!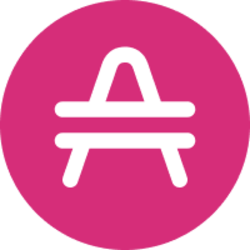 Amp (AMP)
Price
AMP Price Prediction 2021 to 2022
Before we dive into our AMP stock forecast, found below is a brief overview of our findings for this token. The bullet points below highlight the key points of our AMP prediction 2021, ensuring you have a solid understanding of this altcoin's prospects.
One Month – The current AMP price has just formed a large bullish candle on the daily chart, indicating a push upwards. Due to this, we project that AMP could head towards the $0.061 level over the next month.
Three Months – Although there are some minor resistance levels to note, AMP should have the momentum to break through these. If this occurs, we estimate that AMP could hit a valuation of $0.085 within the next three months.
Start of 2022 – At this point, the hype should be building around AMP, helping price push higher. With that in mind, we estimate that AMP could reach a valuation of $0.1 by the beginning of 2022.
67% of retail investor accounts lose money when trading CFDs with this provider.
AMP Price History – the Story of 2021 So Far
As with all of our cryptocurrency price predictions, we'll ensure we cover all of the bases regarding this token. AMP is an innovative and exciting addition to the cryptocurrency market, making its future exceedingly bright. Let's dive into what the token is before breaking down our AMP forecast.
The first thing to note is that AMP is the native cryptocurrency of the Flexa network. Flexa is a digital payments network that aims to integrate digital currencies into our daily lives. Flexa's goal is to help merchants accept cryptocurrencies as a payment method, thereby offering consumers an alternative payment method to FIAT currencies such as USD.
One of the main reasons that merchants don't widely accept crypto is its inherent volatility. For example, if someone were to pay for their shopping in Bitcoin (BTC), the merchant may end up receiving less than if they'd facilitated the payment in FIAT. This is because, by the time the transaction processes, BTC's price may have fluctuated and reduced, thereby leaving the merchant out of pocket.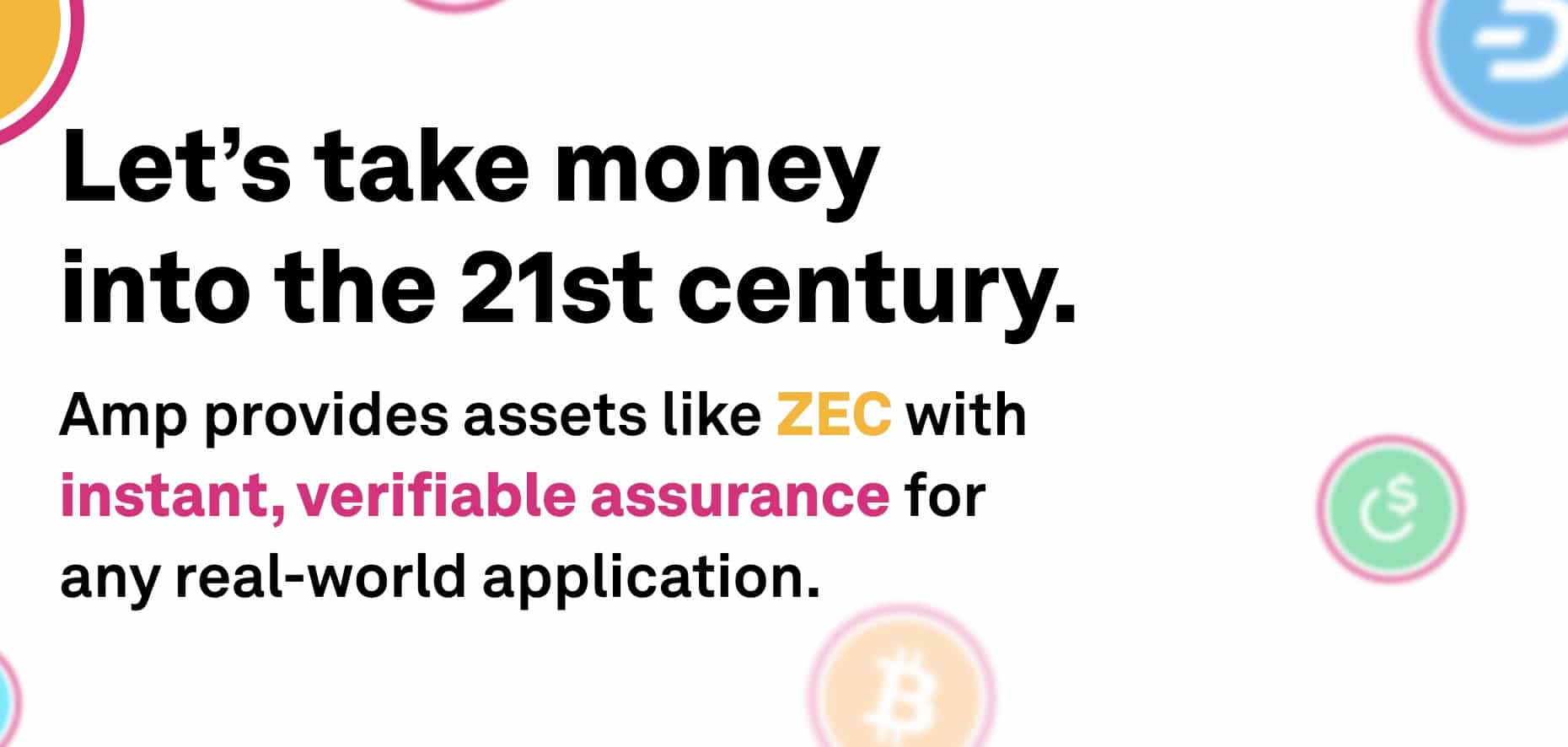 Flexa aims to solve this problem using its AMP token. AMP is used as a 'collateral token', which backs up transactions on the Flexa system. Users help the system function by staking their AMP on the Flexa Network and earning rewards. The whole process ensures that merchants receive the compensation they require whilst allowing shoppers to use their digital currency holdings to pay for goods and services.
As you can imagine, this process will likely be in high demand in the future as more and more people begin to hold cryptocurrencies. As Flexa is mobile-based, all that's required is for participating vendors to generate a QR code on their end, which is scanned on the user's Flexa app. Thus, as an added benefit, no cash is exchanged – promoting a more cashless society.

The AMP token is an ERC-20 token, meaning it is built according to the Ethereum (ETH) blockchain. This is also an appealing factor, as these tokens can be used across the entire Ethereum ecosystem in areas such as decentralised finance (DeFi) and NFTs. Thus, AMP coin may have the potential to offer other uses for holders.
AMP was only listed on Binance and Coinbase in July 2021, so there isn't much historical data to go off of at present. The coin immediately rose to an all-time high of $0.1211 on June 16th, although this high was short-lived. Since then, the price has fallen around 59% to current levels, with a few bullish spikes in between.
AMP Price Forecast
Following a similar methodology to when you buy stocks, it's vital to consider the various external elements that may affect the coin's price. This is a crucial component of our AMP prediction and helps ensure the token is purchased at the optimal time. With that in mind, let's discuss the technical and fundamental factors that are related to AMP.
Technical Analysis
As you can see from the price analysis below, the price of AMP is stuck in a sort of 'range' right now. Price has recently rebounded from the support level around $0.042 and formed a solid bullish close on the daily chart. This tends to signify some upwards momentum beginning, which is good news for AMP investors.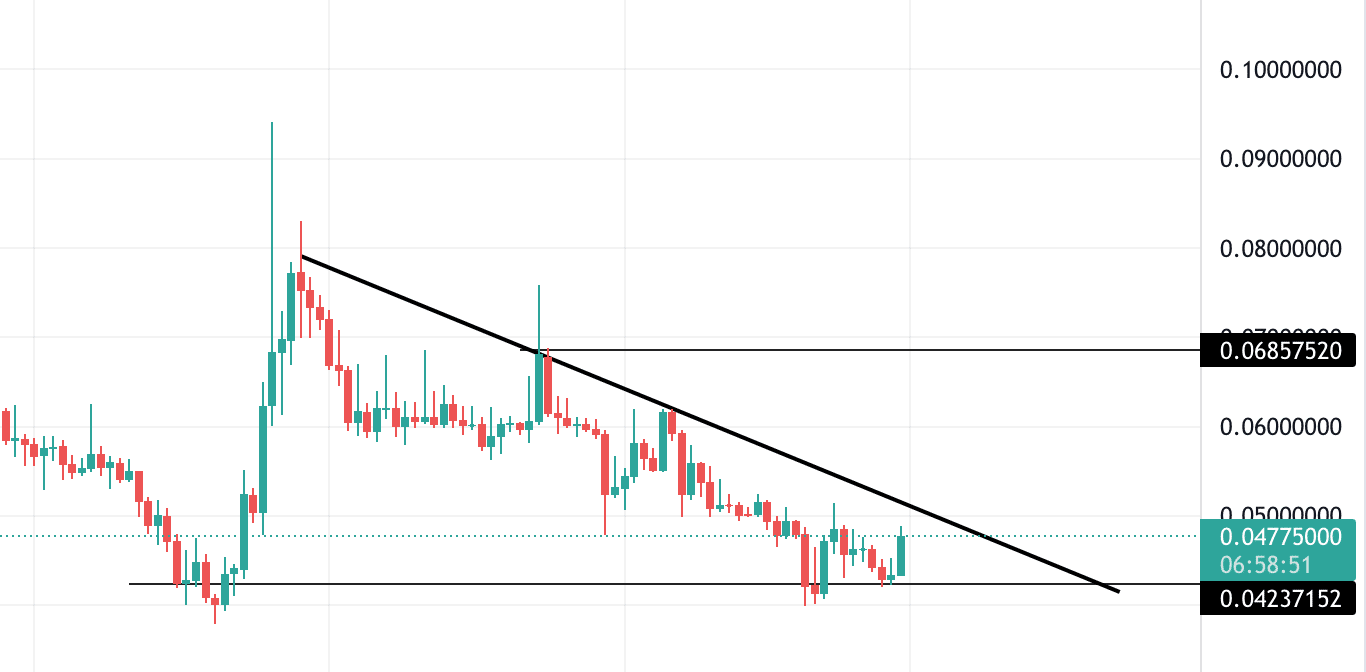 67% of retail investor accounts lose money when trading CFDs with this provider.
Notably, AMP is approaching the edge of this 'falling wedge' pattern that price is trapped in. These patterns occur when momentum is building and usually form before a breakout. At the time of writing, the AMP price live is testing the boundary of this wedge, looking for a close above.
If we see AMP close outside of this pattern, it could signify a good investment opportunity. If this happens, we'll likely see the price trend upwards towards the $0.078 area, which represents a strong resistance level. This would mean some solid returns for investors over the short term.
Fundamental Analysis
Data gathered from CoinMarketCap highlights that AMP's market cap was just over $2 billion at the time of writing. This is relatively small for a cryptocurrency and makes AMP the 57th largest crypto in the world. In the past 24 hours, trading volume hit over $36 million, which is up over 185% from the previous day.
One of the most appealing things for Flexa (and AMP) in the future is the growth of merchants allowing crypto as a payment method. Much of this growth is in the US, with merchants accepting BTC, ETH, XRP, and more. Italy is also just behind the US when it comes to cryptocurrency adoption, although more countries need to pick it up in this regard.
Thus, Flexa is essentially a 'first mover' within the sector, meaning that the platform is well placed to benefit from crypto becoming universal. If Flexa can position itself as a safe way to facilitate crypto payments, it'll mean great things for the AMP price.
AMP Price Prediction 2025 – Long Term Outlook
Putting it all together, let's look at our AMP price prediction over the long term. Having a longer-term outlook when you buy cryptocurrency is an excellent habit to get into, as many cryptos are very volatile in the short term – and AMP is no different. The AMP price has already shown how aggressive it can be, in both a bullish and bearish fashion, so it's wise to look years ahead.
The Winklevoss twins, two of the major players in the crypto market, have already partnered with Flexa. The twins are some of the most innovative people in the sector, so the fact they believe in Flexa and AMP adds significant credibility to the platform. What's more, Flexa has already been granted regulatory approval from some formidable entities, which adds even more credibility.

Furthermore, AMP is at a great price right now. The coin has so much higher to go, making for an excellent opportunity for risk-seeking investors. Combine this with the token's valuable use case in the years ahead, and we have an exciting cryptocurrency to consider adding to your portfolio.
With that said, our AMP price prediction 2025 is very bullish. Our analysis points to the fact that more and more merchants will be open to accepting crypto-based payments, meaning an app like Flexa will be required. Thus, our AMP prediction values the coin at $0.5 by 2025.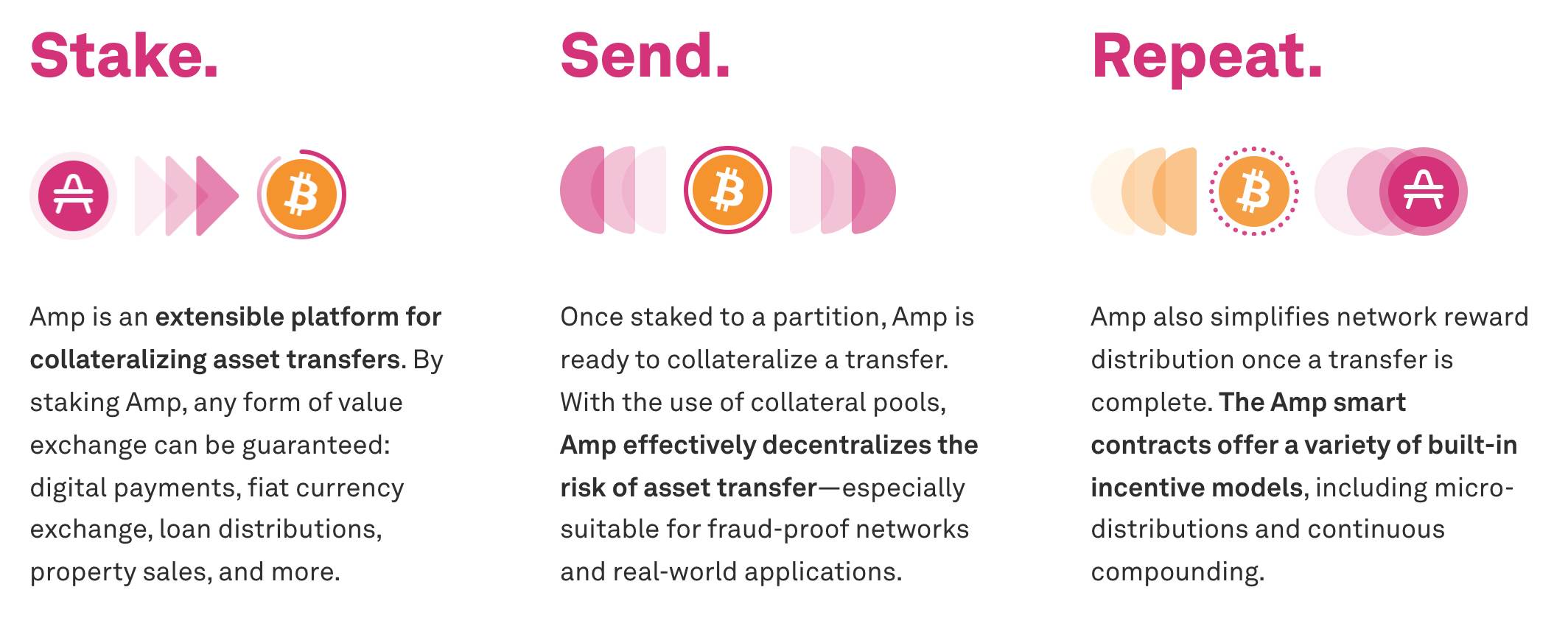 Looking even further ahead, AMP has the potential to hit incredible heights over the next decade. Our AMP price prediction 2030 estimates that this token could reach $1 by this point. The hype is beginning to grow around Flexa and AMP, and as more people become attracted to crypto's fast settlement, we'll likely see a shift towards apps like this in the future.
AMP Price Chart
As you can see from this AMP forecast, our analysis regarding this token is very encouraging. A key to investing in cryptocurrency is finding a project with valuable use cases for the long term – which AMP certainly does. Furthermore, the added benefit of staking (enabling users to generate a yield) means that passive-income investors may also want to get involved.
As you can see from the price chart, AMP is extremely young right now. Trading has only really picked up in the past few months, so it's hard to generate accurate predictions solely on technical analysis. Thus, we'd recommend doing your own research too, before placing any trades.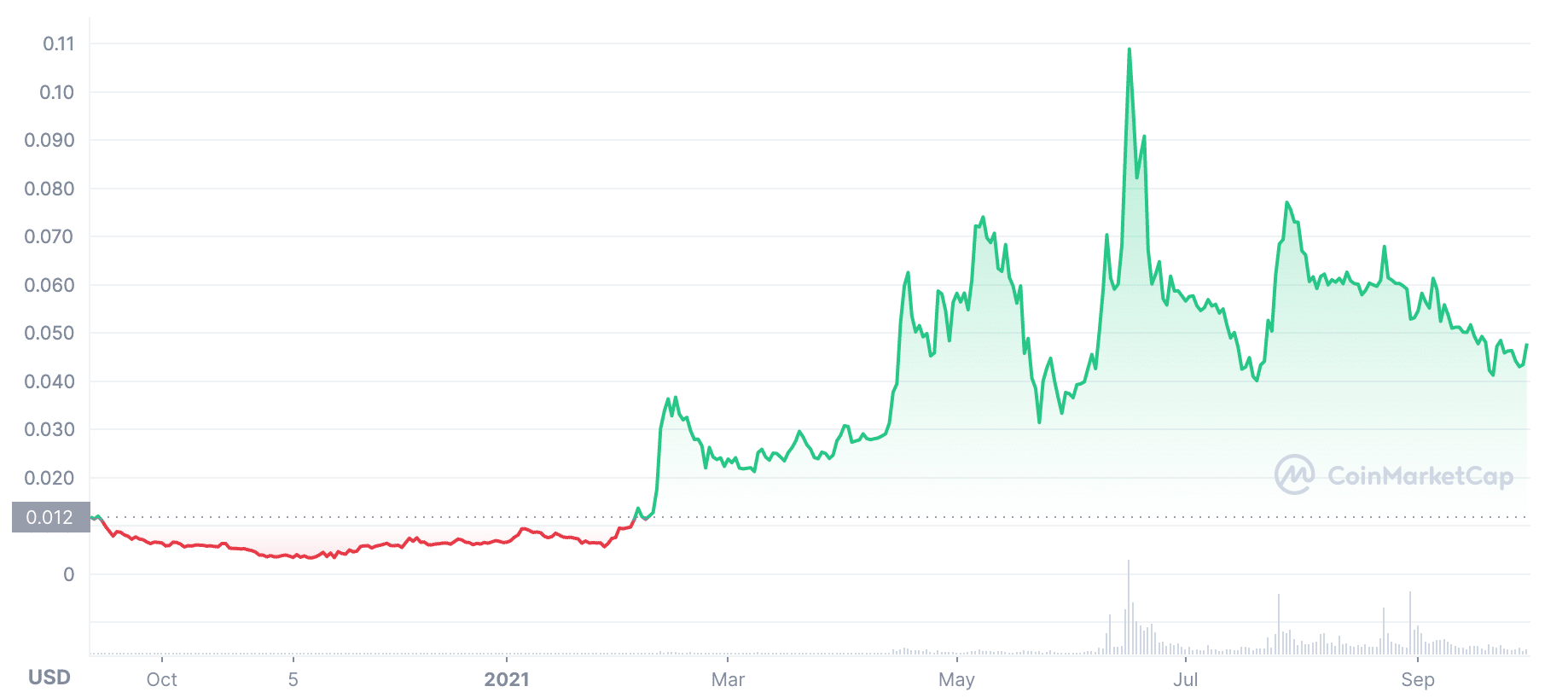 67% of retail investor accounts lose money when trading CFDs with this provider.
Overall though, if AMP can break out of this descending wedge, there will likely be some big moves in the short term. If AMP can continue adding partnerships and improving the Flexa platform, there's certainly scope for the bullish momentum to continue over the long-term too!
Where to Invest in AMP
Now that you have an overview of our AMP forecast and our thoughts on this token's future, let's discuss the investment process. As AMP is still a relatively small cryptocurrency, many of the best trading platforms do not currently offer it as a tradeable asset. Due to this, you'd need to create an account with a major crypto exchange or use one of the many decentralised exchanges.
However, if you're simply looking to invest in the crypto market more broadly, we'd recommend using eToro. eToro is our number one broker, thanks to heavy regulation and its user-friendly platform. With over 20 million users worldwide, eToro is one of the industry's most credible and respected brokers.
We recommend eToro because they offer 0% commissions when trading. This is in contrast to other platforms that tend to charge a fee just for placing a trade. eToro's fees are included in the spread, which is the difference between the bid and ask prices on an asset. This spread is usually quite tight, although it can fluctuate depending on the asset and market conditions.

The minimum deposit at eToro is only $50 (£37), which is one of the lowest in the industry. Deposits can be made via credit/debit card, bank transfer, and various e-wallets – including PayPal. eToro even offers a free demo account that you can use to practice trading before using real money.
Finally, eToro provides a free crypto wallet that users can store their crypto holdings in. Using a crypto wallet is exceptionally important when crypto trading, as digital currencies are susceptible to cyberattacks. eToro's wallet includes advanced encryption and an unlosable key, making it your ideal companion when trading.
AMP Price Prediction – Conclusion
In summary, this AMP prediction has covered what the token is and its outlook for the future. As we've touched on, AMP is the native crypto of the Flexa Network, which looks to revolutionise how payments are made in the 21st century. As we transition to a more digital society, AMP will likely become more valuable to holders and investors – meaning great things for the price.
So, if you'd like to begin investing in cryptocurrency today, we'd recommend using eToro. eToro has over 20 million users worldwide and is regulated by the FCA, ASIC, and CySEC. What's more, users can trade hundreds of assets commission-free, with deposits accepted from as little as $50!


67% of retail investor accounts lose money when trading CFDs with this provider.
FAQs
What is the price of AMP right now?
What drives the price of AMP?
What will AMP be worth by 2022?
What will AMP be worth in 2025?