8 Online Reputation Management Trends to Follow in 2020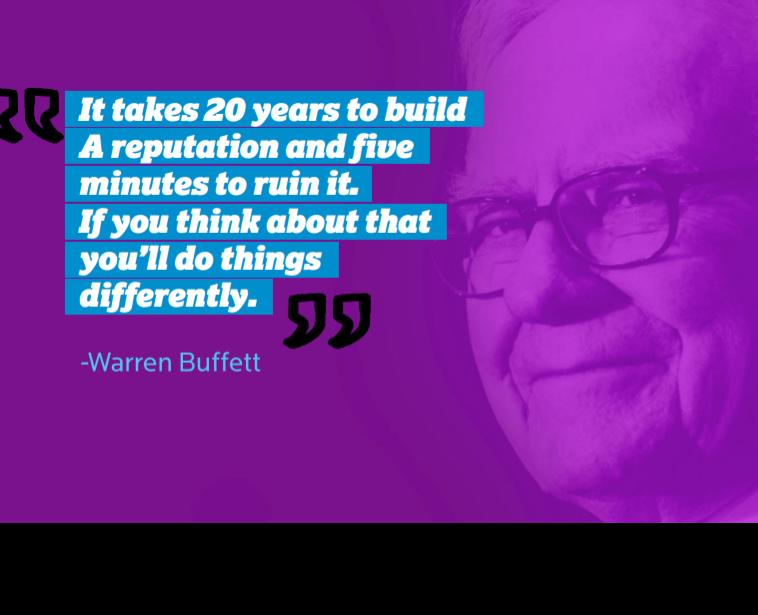 Please note that we are not authorised to provide any investment advice. The content on this page is for information purposes only.
Online reputation management is the way in which a brand builds and maintains its online reputation. In today's digital world, a company's online reputation is one of its most valuable assets. Word of mouth still plays a major part in advertising, so what others are saying about your brand online can bring you either success or ruin.
Good reputation management positively markets your brand and counters negative views. Online reputation management means that the brand understands how it is viewed online and takes any necessary steps to change the negative opinions.
What Online Reputation Management Trends Will 2020 Bring?
Every year, we take a look at trends and processes that worked, those that did not, and how they should be tweaked for the new year. 2020 has brought with it some new and some enhanced trends that can take your brand to new heights. Here are eight online reputation management trends we can expect for 2020:
1. Valuing the Customer
Even as other trends fade in and out, valuing the customer will remain a priority for successful businesses. After all, customers are the foundation of any business. Without them, businesses would not exist. Truly valuing your customers is crucial to successful online reputation management, especially as it shows in your responses to them.
The following are principles that we will see more and more businesses follow in 2020:
You have the ability to change the mood of a conversation. Do not downplay the customer's concern, but respond with positivity.
Responding With Empathy and Kindness
You may not always understand why a customer feels the way they do, but you have to understand that their concern is very real to them. Treat them with kindness and make the effort to understand why they feel the way they do.
Responding With Positivity
You have the ability to change the mood of a conversation. If a customer is complaining, respond in a cheerful manner even as you are being empathetic. Do not downplay the customer's concern, but the tone in which you respond can change the direction and mood of the conversation.
"The customer's perception is your reality." – Kate Zabriskie
Paying Attention to the Positive and Negative
When managing an online reputation, it is common for businesses to respond to the negative comments as they are attempting to turn the situation around. Though that is an important part of reputation management, positive comments deserve just as much attention. When a customer takes the time to leave a positive comment, you should respond with appreciation.
Not Feeding the Trolls
It is imperative to address genuine customer concerns. However, it is also imperative to understand the difference in those concerns and trolls. Trolls are those who are simply saying negative things for the sake of creating friction.
When someone has a genuine concern, they will give details about the issue. Also, when you respond in such a manner that you are trying to find a solution, genuine customers will talk it through with you.
Trolls, on the other hand, will not have specific details and will continue to be argumentative. If you continue to engage with them, you will only be talking in circles. It will also damage your online reputation because it will look as though you need to defend yourself.
Guidelines for Responding
Every situation is going to be somewhat unique, so your exact responses will change, of course. Still, you should have a standard way to deal with those trying to troll your accounts as a part of your online reputation management. For instance, you might try the following:
If you have replied twice and are still getting negative responses, stop communication by stating something like, "We would love to help you resolve this. Please send us an email through our official communication channel to discuss a resolution."
Your audience will see that you are offering to fix the situation. If the troll continues to say negative things instead of taking you up on that offer, the accusations lose validity and most people stop paying attention.
2. Creating Long-Term, Multi-Channel Strategies
The public does not rely on only one source of information to form an opinion of an organization. They also do not interact with only one type of content. 2020 will see an increase in multi-channel strategies with long-term goals.
These strategies will include both the creation and optimization of:
Augmented and virtual experiences
Social media and social media influencers
3. Change in the Use of Social Media Influencers
Connecting with social media influencers is not new by any means, but the types of connections are changing. Brands are noticing that consumers are looking for authenticity and honesty from these influencers, so they are building relationships with influencers who actually enjoy their products or services. The 2020 focus will be about organic and authentic mentions from them.
4. Active Customer Engagement
Customers are not interested in static pages and businesses have noticed. Customer engagement is becoming a major factor in online reputation management, and businesses that use it are seeing great results. Some steps to take are:
Be Active on Social Media Networks
Some people believe that if they avoid putting their brand on the internet that they can avoid any trouble that comes with it. This line of thinking can actually bring you more trouble. Just because you do not put your business online does not mean that others, such as current customers, will not.
Also, going digital is a big step towards success as it keeps you competitive. You should create social media accounts for that purpose as well as to monitor your online reputation.
"In the world of Internet Customer Service, it's important to remember your competitor is only one mouse click away." – Doug Warner
Creating social media accounts is only a part of online reputation management, though. Good reputation management means that you have to be active on those accounts. Consumers want to see brands that are active, so if they visit your page to find it has not been updated in months, they are not likely to interact with you.
Reply Directly to Customer Comments
Forego automated responses. By providing a personalized response from a real human, you are building relationships.
Participate On Your Social Accounts Regularly
Posting at least once a day is a good place to start, but you also need to take time each day to respond to any comments.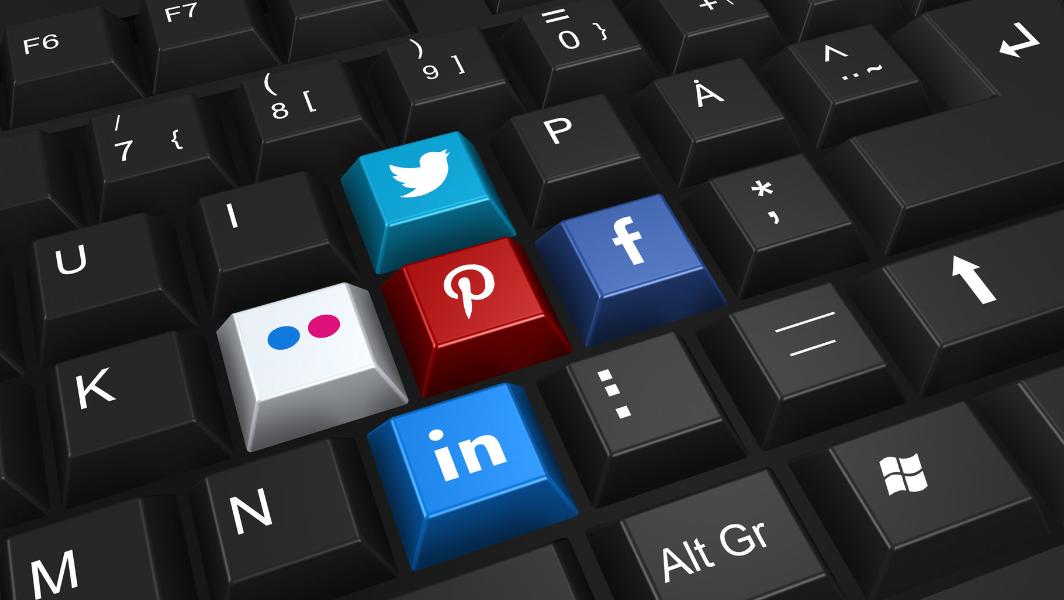 Put a Face to the Company
Businesses have noticed the benefits of using video on their social accounts, especially live video or even webinars with a human's face on them. Your customers want to know that there is a person behind the company.
Give Away Valuable Content
Companies are noticing that giving away content that is useful and relevant to their audience is producing great returns. Some benefits of doing so are that it:
-Gives you authority: Companies and individuals that share valuable content are often seen as experts in their industry.
-Builds loyalty: When you give away content, customers feel more obligated to purchase from you when they are shopping for what you provide. Also, customers trust those that share valuable content, so they continue to come back for information from that source.
-Boosts your presence: When people find valuable content, they love to share it with others. If your company provides such content, your fans will share it on their own accounts. As their followers share the content, your company is gaining more and more exposure. It is important to be sure that your content is linkable and easy to share.
-Generates leads: When the content you give away is valuable, the customer believes that your paid content has to be even better.
-Builds your brand: The items you choose to share show the public what your brand is about. By offering content related to your brand, you are establishing a firm reputation.
-Helps you rank better in Google: Content is one of the leading factors in how Google ranks you in search engine results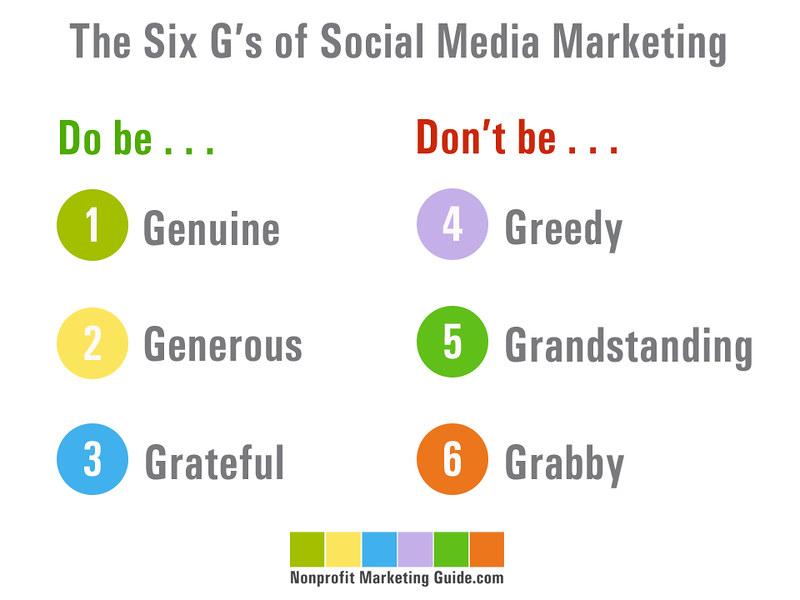 Some popular and effective customer engagement trends are as follows:
Run Contests
People love contests, so running one will help you gain exposure and likely increase interest in your organization.
Use Images
Research shows that posts with photos on Facebook have an 87 percent interaction rate. This includes likes, comments, and shares.
Video
The statistics for the success of video marketing show that the need and desire for video content are only going to grow with time. Currently, almost 90 percent of digital marketers use video in their marketing strategy, meaning that the Internet is saturated with video content. This means that future videos need to stand out more.
"The average user spends 88% more time on a website with video."
2020 is bringing a change in videos. Companies are increasing their use of video content but also creating better videos by making them:
More relatable to the audience
Provide an emotional connection
GIFs and Memes
As discussed, visual content captures the audience's attention. GIFs and memes are excellent visual content because they are fun, relatable, and entertaining.
Organizations that choose not to follow these trends will be drowned out by those that do. Getting on board is the only way to stay competitive.
5. Including Employee Reviews
Reviews always have been an important part of a brand's reputation, so they have been sharing those reviews for years. Recently, though, companies have started to harness the power of employee reviews as well. Employee reviews are often genuine and trustworthy, so it makes sense that brands are relying on both customer and employee reviews to build their reputations.
6. Increase of Proactive Online Reputation Management
Often, by the time a brand notices a negative hit to its only reputation, it is almost too late to save it. The brand then has to spend precious time rebuilding a positive reputation.
Instead of focusing only on reacting, brands in 2020 are going to be more proactive through the use of online reputation management tools. With these tools, you can easily and quickly search for negative opinions and work to change them, along with many other benefits.
7. Increase of Investment in Online Reputation Management Teams
Reputation management requires time and commitment. One of the online reputation management trends in 2020 will be forming and investing in reputation management teams to focus strictly on building and maintaining a brand's online reputation. They will likely include team members who are trained in crisis management, as well.
8. Proper Backlinking
When websites link to your website, it generally gives you more authority. In theory, the more backlinks your site has, the more authority you seem to have. Along with content, backlinks are one of the top three factors that Google calculates when ranking your SEO.
Until now, it seemed that pretty much any backlinks helped your SEO, but Google is paying more attention to the way these links are created. In 2020, brands are going to focus on quality backlinks, meaning:
They are actually relevant to your niche: A lot of people have linked to other sites that are not topically related in order to improve their SEO rank but Google has caught on.
They come from quality websites: Getting a link from a low-quality website does not lend you any credibility. Only those that are credible themselves make you look better by linking to your site.
Your target keyword is included in the anchor text: If your target keyword is "December", then the link needs to be placed on that word in your post. Otherwise, it does not seem relevant.
That it is a "Dofollow" link, as Google is now ignoring "Nofollow" links.
This is the first time that the site has linked to you: Only the first time a site links to you is it counted in your favor. Even if that same site links to yours 200 more times, only the first time counts.
Effective reputation management is a crucial factor in the success of any brand, and keeping in line with the current online reputation management trends is imperative in order to stay competitive. Now is the best time to revise your reputation management strategy accordingly and consider partnering with an experienced ORM firm.