World Economy: Swine Flu Outbreak Could Derail Global Economic Recovery
Please note that we are not authorised to provide any investment advice. The content on this page is for information purposes only.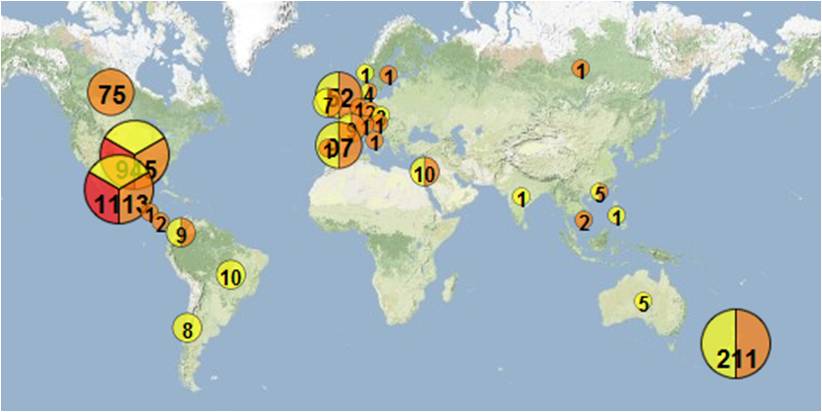 Swine Flu (H1N1 Influenza A) Outbreak Map – 5 May 2009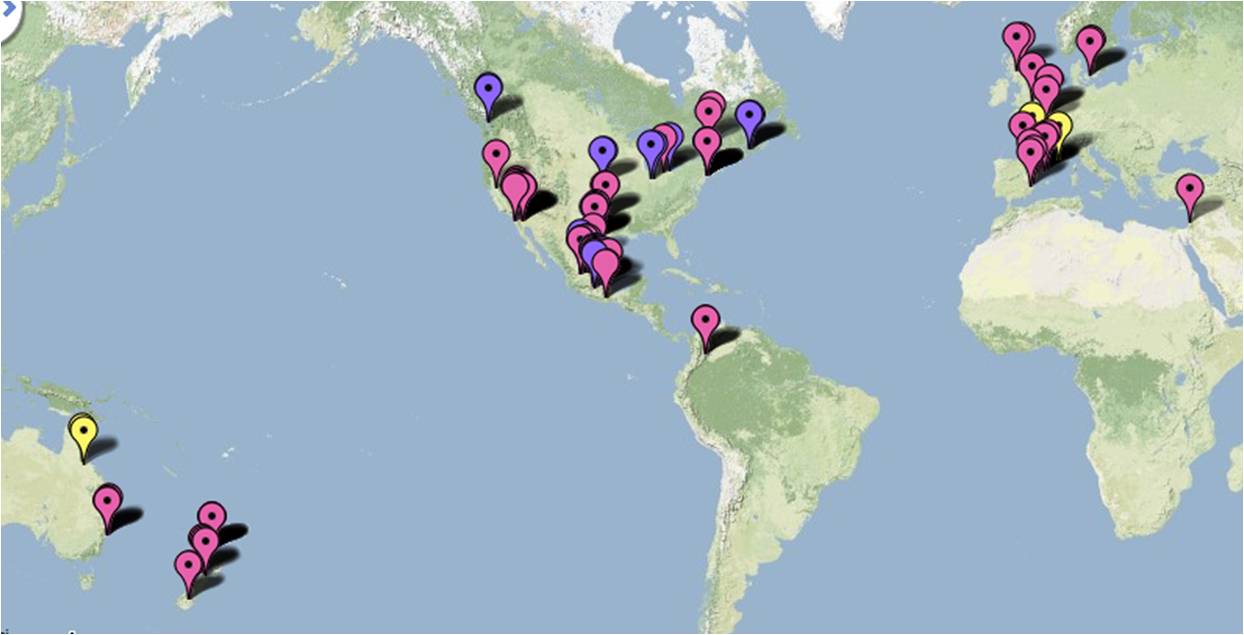 Swine Flu Outbreak Map – 27 April 2009
Source: FluTracker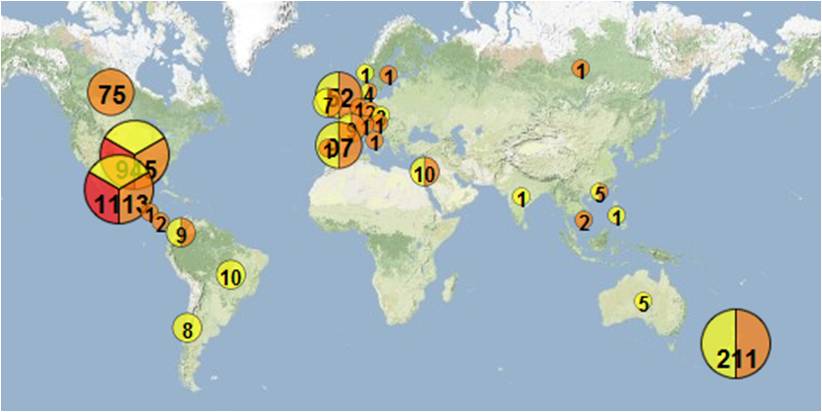 Swine Flu (H1N1 Influenza A) Outbreak Map – 5 May 2009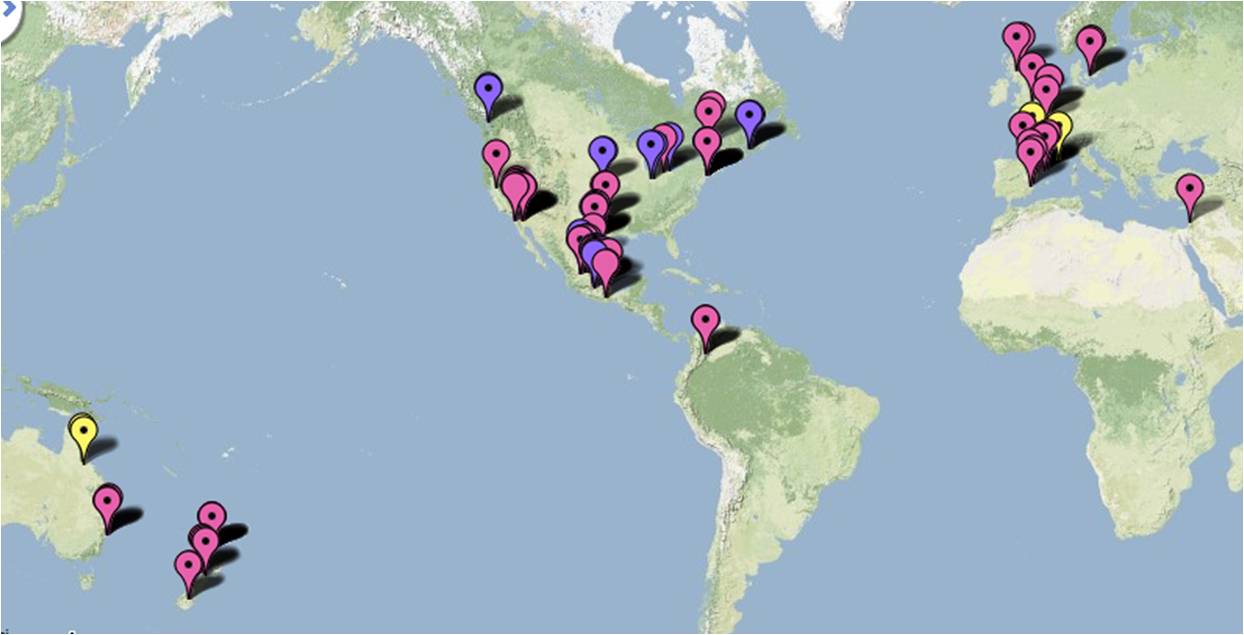 Swine Flu Outbreak Map – 27 April 2009
Source: FluTracker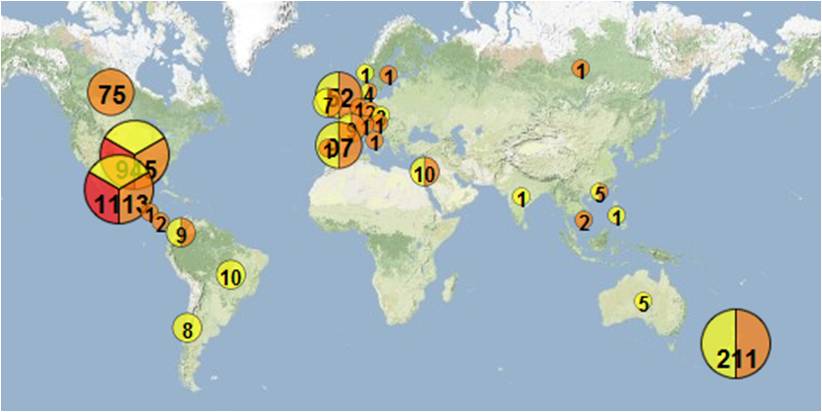 Swine Flu (H1N1 Influenza A) Outbreak Map – 5 May 2009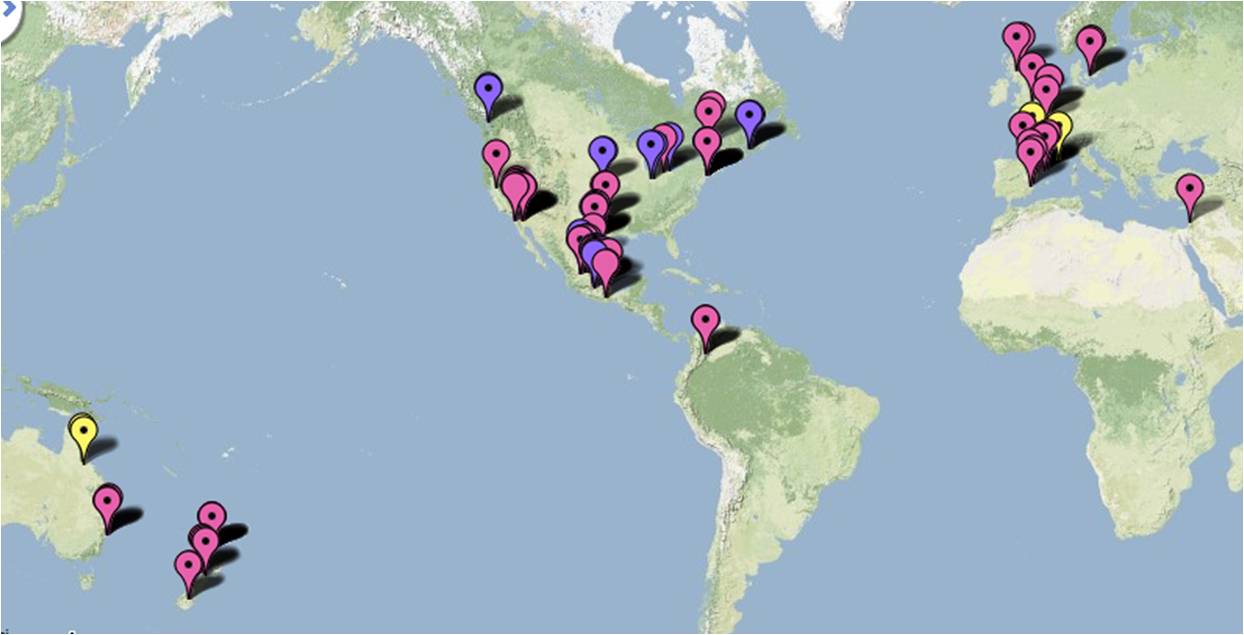 Swine Flu Outbreak Map – 27 April 2009
Source: FluTracker
Latest H1N1 Swine Flu (Influenza A, Mexican Flu) Statistics, 5 May 2009:
Mexico: 109 dead, 156 confirmed cases, 848 suspected cases
US: 1 dead, 640 confirmed cases, 304 suspected cases
Canada: 75 confirmed cases
New Zealand: 41 confirmed cases, 170 suspected cases
Spain: 37 confirmed cases, 60 suspected cases
UK: 35 confirmed cases, 17 suspected cases
Israel: 6 confirmed cases, 4 suspected cases
France: 5 confirmed cases, 4 suspected cases
Australia: 5 suspected cases
Germany: 2 confirmed cases
South Korea: 2 confirmed cases
Costa Rica: 2 confirmed cases
Columbia: 1 confirmed case, 8 suspected cases
Hong Kong: 1 confirmed case, 4 suspected cases
Denmark: 1 confirmed case, 3 suspected cases
Austria: 1 confirmed case
Netherlands: 1 confirmed case
Switzerland: 1 confirmed case
Italy: 1 confirmed case
Portugal: 1 confirmed case
Sweden: 1 confirmed case
Russia: 1 confirmed case
El Salvador: 1 confirmed case
Brazil: 10 suspected cases
Chile: 8 suspected cases
Czech Republic: 3 suspected cases
Norway: 1 suspected case
Brazil: 1 suspected case
Peru: 1 suspected case
Guatemala: 1 suspected case
India: 1 suspected case
Philippines: 1 suspected case
[br]
Where the initial fears of a deadly flu pandemic overblown?
Los Angeles, 5 May – UPDATE. By some measures, the spread of swine flu (renamed H1N1 Flu, Influenza A or Mexican Flu at the urging of the pork industry) has lived up to its worst fears.
Look at the maps and stats above and you will see that it has spread to 32 countries, with fatalities in 2 countries and over 2000 confirmed or suspected cases.
However the initial estimates cases in Mexico have been revised downwards significantly, from 159 fatalies to 109, and from over 1800 cases to 156 confirmed and 848 suspected. Mexican authorities have reported that their efforts to stop the spread of the virus are bearing fruit, and that they will soon start to ease restrictions on schools, government services and other public gatherings.
Figures for the US and Canada have been revised upwards significantly, but again it is believed that strong measures to contain the spread will be effective.
Although the global map of the virus looks worrying, it has been caused by air
travel of people who didn't know they had Swine Flu, and who then may have infected some people around them. With quarantine measures in place, it does not look like there will be a major spread into local populaces, at least at this point.
From earlier suggesting that it was only a matter of time before a 6 out of 6 Pandemic was called, there are suggestions from the WHO now that we might not reach that level.
This is leading some analysts to question whether the panic levels raised where overblown or even hysterical, or whether it was precisely that alertness that has delayed the spread. WHO officials further warn that flu is an unpredictable bug, and that the spread could accelerate again in the coming days.
WHO Warning Level Raised to 5 out of 6 – We are on the Cusp of a Pandemic
Geneva, 30 Apr. – UPDATE. The World Health Organisation (WHO) raised the alert level for the second time in two days. We are now at an alert level of 5 out 6, meaning sustained human to human transmission in more than one country. That was after the first death was recorded outside Mexico, in Texas, and following confirmation of the spread of the virus among school children and teachers in New York, who had been holidaying in Mexico. It seems likely that warning level 6, a full pandemic warning, will be reached soon. The WHO is advising all countries to prepare their pandemic procudures.
Los Angeles, 29 Apr – UPDATE California has declared a state of emergency after 13 suspected cases were confirmd. In total there are 65 confirmed cases in the US, the largest number outside Mexico. There are now confirmed cases in New York, New Jersey and Indiana as well as California. 18 school children in New York are suspected further cases. President Obama has asked for $1.5 billion in funding from Congress, to stockpile more antivirus drugs. The Homeland Security Department believes that US deaths are now inevitable. Meanwhile, the deathtoll in Mexico has risen to 159. There are 100 confirmed cases outside the country, including 2 new cases in Israel, 11 in New Zealand, 7 in Canada and 1 in Spain. Suspected cases were being investigated in Brazil, Guatemala and Peru.
Geneva, 28 Apr. – UPDATE. The WHO today raised the pandemic alert level from 3 to 4 out of 6, meaning human-to-human transmission is possible. This is not yet a pandemic, but a 'significant step' there, said Keiji Fukuda, acting WHO Assistant-General for health.
Investors have been reacting with concern. Stock markets across the world have fallen for two days in a row, with airlines and tourism stocks particularly badly hit, while pharmaceutical companies have been gaining on expectations of big orders of Tamiflu and other vaccines and medicines.