Thanks For Your Continued Support!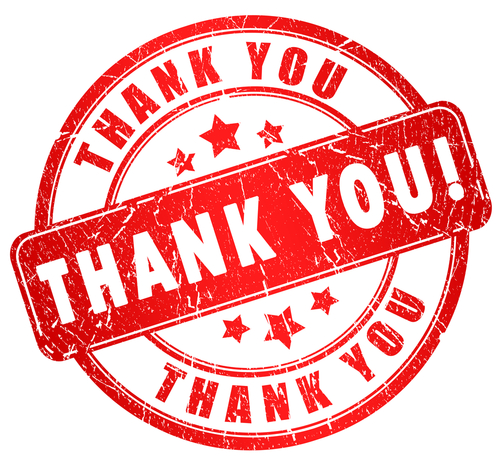 Please note that we are not authorised to provide any investment advice. The content on this page is for information purposes only.
October 2011 saw significant changes in the global economy.
October 2011 saw significant changes in the global economy.
In the U.S., the Occupy Wall Street movement was reaching its peak and was gradually inspiring similar movements across the world; while in Libya, former dictator Muammar Gaddafi had been caught and killed as he hid in a drain just outside his birthplace in Sirte. Meanwhile, Greek Prime Minister George Papandreou stunned the world on October 31st when he called for a national referendum on the new European Union debt deal – a plan which was subsequently cancelled just days later and led to Papandreou's resignation.
EconomyWatch.com too had been in the process of change. It was during this period exactly seven months ago that we launched our new site design, which – besides the obvious improvements in its aesthetic value – was geared towards enhancing your user experience.
Our traffic figures saw a significant improvement. Over the month of October, we saw a 12.24 percent increase in visitors, with all subsequent months reporting higher average visitor numbers than prior to the redesign.
Design apart, the content on our site was also in the midst of change. Today, we regularly publish articles written by from some of the world's top economists, such as Nouriel Roubini, Joseph Stiglitz and Jeffrey Sachs, along with our own commentaries and deeper investigative journalistic pieces as well as content from our partner sites.
On April 12th 2012, we launched a reader survey to better understand who you are and what we can offer you to serve you better.
As a thank you for your inputs, and also as something of a heads up for where we are headed, here are some of the things we have learnt.
The Economy Watch Community
We already knew that you were an intelligent, cerebral and well-educated bunch. This survey has given us a bit more color on that hunch.
More than half of you have have MBAs, more than 60% have post-graduate degrees, and over 90% have college or university education. Is that some kind of record?
Our readers work in varied industries, including the financial services, management consulting and other professional services, the government and NGO sectors, energy, real estate, IT, trade, and academia.
But the most exciting part was the diverse range of nationalities among our readers. Apart from the usual strongholds of U.S., Europe and Asia, we were pleasantly surprised to have a significant portion of readers from Africa and Latin America, with countries such as Kenya, Malawi, Peru and Venezuela representing their continent.
Content
Regardless of nationality, you show common interest in the type of content on our site.
89% percent you said that our leading economists' articles were the most useful part of our site, followed by 73% citing the World Economy pages, 60% saying it is the investigative journalist lead stories, 59% stating it is the Economic Statistics database. And yes, we know that adds up to more than 100%, it was a multiple choice question!
The new content you want the most includes thought leader interviews (74%), academic articles (68%), and features on less covered topics such as smaller countries (49%).
Readers' Contributions
And this is where you come in.
We were delighted to find that almost half of you (48%) want to contribute content to Economy Watch. You have offered to write articles (24%), help edit the country economy pages for the country you live in (18%), or contribute in other ways.
Thanks for your support! This is going to take us a while to implement on our technology platform, but please bear with us and we will make it happen.

In the meantime, if you have existing articles that you think are right for Economy Watch, you can email them to [email protected]
A Printed Version of Economy Watch
This one has surprised us – in a good way.
More than half of you – 52% to be precise – have said you would like to receive a printed version of Economy Watch, and that you would like this to be monthly and not weekly.
We have always thought a printed version of our content would be useful, but didn't know what the interest would be like from our readers.
Now that we know so many of you would value this, we are in discussions with potential partners and hope to have something to offer you soon.
Economy Watch Events
Most of you have said that you would like to attend events.
The most popular formats that would appeal to you are a one-day conference (43%) or a two hour seminar from 5pm – 7pm, followed by cocktails (42%).
The countries or regions that interest you the most are China (65%), India (57%), the US (55%), Europe (48%), ASEAN (39%) and Brazil (39%).
The topics that interest you include Renewable Energy (50%), Commodities (49%) and other forms of Energy (44%).
You would most like to hear from economists (75%), column writers (73%), policy makers (55%), company CEOs or strategists (55%), central bankers (52%) and investment banking economists (42%).
We have already started work on planning our first few events. For logistical reasons they will be in our home town of Singapore. If all goes well, we will then look to our two top countries – India and the US.
And even though you might not be able to attend the event itself, we hope to share the videos and material afterwards, so you can still learn from what happened.
Research
Finally, about 15% of you said that you buy research, and half of that group said that you would appreciate the option of having the Economy Watch team help you with custom research requirements, in studies including country economy and industry studies.
We will be rolling out some options in this area as well.
We hope you have enjoyed reading these results as much as we have compiled them. They should give you a good sense of where we will be taking Economy Watch in the future. This is the start of a new chapter in our journey, a journey that we can't take without you.
So we will end where we started, by saying 'Thank you and keep the ideas coming!'