Best Stocks to Buy Now – 10 Best Stocks To Buy Right Now In The US
Stocks are an excellent way to grow your money, and there are ma options out there. However, after doing our research, we've managed to narrow down 10 Best Stocks To Buy that seem promising for mid-November that could help you generate positive returns.
Best Stocks To Buy Right Now (USA)
Before we go into the details of the top new stocks to buy in the US this November, we'd like to highlight our top 10 picks here:
Airbnb (ABNB)
DoorDash (DASH)
Roblox (RBLX)
Coinbase (COIN)
Robinhood (HOOD)
Qualtrics (XM)
SoFi technologies (SOFI)
Marqeta (MQ)
Crowdstrike (CRWD)
Snowflake Inc. (SNOW)
If you're interested in getting any of these stocks, we recommend eToro. It offers some of the best social-trading features on the web and is well worth considering if you'd like to buy any of the shares right now. eToro is flexible, with many different account types on offer, which means everyone can find something that matches their requirements.
1. Airbnb (ABNB)- Overall Best Stock to Buy Right Now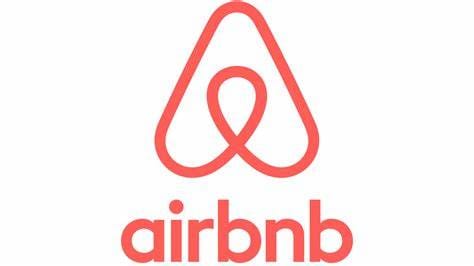 Industry: Administrative Support & Website Management & Remediation Services
Current Price: $206.54
Market Cap: $124.43B
Dividend yield: 0%
YTD return: 40.69%
November 8 to November 14: Our top pick right now is Airbnb. Airbnb, Inc is an online lodging marketplace based in California which has served more than one billion guests since it was established.
The company was in panic mode early in the pandemic as global travel virtually ground to a halt.
Airbnb's IPO took place in December 2020, and the stock price quadrupled on the first day, hitting $100 billion. The company's sales rebounded to pre-pandemic levels by the second quarter of 2021, demonstrating its adaptability. Airbnb's share of the worldwide tourism market has expanded dramatically throughout the epidemic.
The stock price of Airbnb Inc. (NASDAQ:ABNB) has risen 22% since its public debut in December 2020 and has surpassed the S&P 500 Index, which has gained just over 17%.
Though the stock has relatively underperformed since its February highs, its ability to generate meaningful returns over time cannot be underrated. This is why it is top on our list.
68% of retail investor accounts lose money when trading CFDs with this provider.
2. DoorDash (DASH)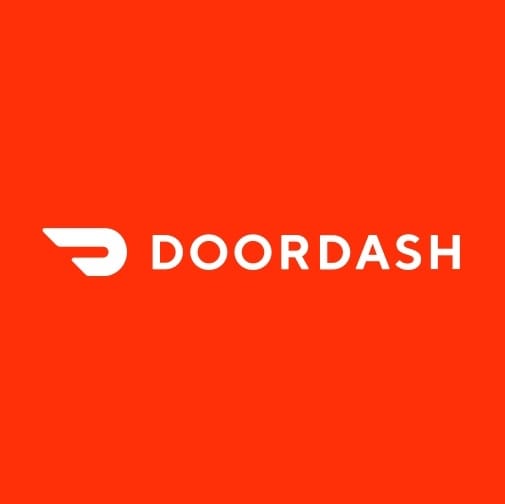 Industry: Retail trade
Current Price: $245.97
Market Value: $78.13B
Dividend yield: 0%
YTD return: N/A
November 8 to November 14: A few years ago, if you wanted to order Chinese takeout or pick up a sandwich, your options were limited and clearly defined: restaurants that offered delivery and those that didn't. Domino's became the first major chain to offer delivery back in 1983, and by 1996 other large chains began to offer it. The advent of smartphones and the growth of on-demand marketplaces have changed this dynamic, turning it into an almost unrecognizable industry, and DoorDash is excelling in this industry.
If you're an investor, it might be time to start thinking about buying DoorDash stock. DoorDash is publicly-traded, has one of the highest returns on equity (ROE) among comparable companies, and pays a decent dividend that's well-covered by earnings. It's also likely to be a significant growth stock in the coming years.
DoorDash currently has a 55% market share in the United States. During the epidemic, it distinguished itself by focusing on growing restaurant delivery orders rather than decreasing expenses for the eateries. DoorDash completed its IPO in December 2020, and its stock price jumped 86 percent for a market valuation of $72 billion.
The firm has designed unique technologies for restaurants to employ and prioritizes speedy delivery to ensure that food arrives hot. These initiatives, along with an emphasis on the suburbs, have assisted DoorDash in gaining the trust of large chain restaurants. As a result, DoorDash now leads the food delivery industry, having eclipsed Uber (NYSE: UBER) and Grubhub (NASDAQ: GRUB)
68% of retail investor accounts lose money when trading CFDs with this provider.
3. Roblox (NASDAQ: RBLX)

Industry: Information
Current Price: $107.58
Market Cap: $59.23B
Dividend Yield: 0%
YTD: N/A
November 8 to November 14: Roblox is changing the gaming industry. It has shifted the model of conventional gaming into an interactive, immersive, and groundbreaking metaverse that is sweeping across the nation and turning its most ardent players into investors. So far, the company has built its success mostly with kids aged 9 through 12. That doesn't mean the company is relegated to serving that market exclusively.
The online gaming company went public in March 2021 via a straight offering. The shares gained value in the following weeks. Roblox is not a game developer but rather the platform owner that lets anybody develops his own game.
As of July 2021, Roblox had more than 8 million creators and 46.6 million daily active users. Roblox's growth skyrocketed during the COVID-19 epidemic, as bookings increased 171 percent in 2020, compared to a 39 percent increase rate in 2019.
Roblox is an excellent investment, and its strong competitive positioning and growth-at-a-reasonable-price strategy make it appealing to income and growth investors alike. The attractive P/E ratio, resulting from a depressed stock price due to a maturing video game genre, makes it a bargain.
68% of retail investor accounts lose money when trading CFDs with this provider.
4. Coinbase (NASDAQ: COIN)

Industry: Cryptocurrency/Fintech
Current Price: $342.98
Market Value: $89.62B
Dividend Yield: 0%
YTD: 0%
November 8 to November 14: Coinbase offers roughly 50 cryptocurrencies for trade, with Bitcoin and Ethereum at the top of the list. The cryptocurrency giant charges multiple percentage points to deposit and exchange funds, which is one of the primary ways the firm generates money. As of 2020, transaction fees from trading and services like storage accounted for over 90% of the company's income.
Coinbase is the biggest cryptocurrency exchange in the United States and the first major crypto enterprise to be publicly listed.
Coinbase's stock price soared in its opening trading days, rising from the $250 "reference price" to over $430. However, the stock's price fell in the following weeks, alongside the prices of other cryptocurrencies, after Tesla (NASDAQ: TSLA) CEO Elon Musk announced that his electric vehicle (EV) firm would no longer take Bitcoin (CRYPTO: BTC).
For the foreseeable future, Coinbase's value will be strongly tied to that of the most popular cryptocurrencies, such as Bitcoin, Ethereum (CRYPTO: ETH), and Dogecoin (CRYPTO: DOGE).
68% of retail investor accounts lose money when trading CFDs with this provider.
5. Robinhood (Nasdaq: HOOD)

Industry: Finance & Insurance
Current Price: $35.21
Market Cap: $25.69B
Dividend Yield: 0%
YTD: N/A
November 8 to November 14: Robinhood's history is short but explosive. The exchange and trading platform company has only been around for 13 years. In that time, we've seen it go from a fledgling idea to a $5 billion publicly-traded company, launching the country's first trading app for millennials and turning CEO William "Jim" O'Leary into a Twitter celebrity, if not investment hero. Since its hyped IPO on July 29, its relevance in the stock market has further grown.
Not only is Robinhood (one of the hottest IPOs this year, but the innovative online brokerage is perhaps the most talked-about firms in the investment world right now. Following its much-publicized IPO on July 29, the
Robinhood's stats also back up the buzz. Revenue increased 131 percent to $565 million in its first financial report as a publicly listed firm, and funded accounts increased from 9.8 million to 22.5 million. It even made a profit of $57.6 million in the first quarter, which is unusual for a high-growth IPO stock.
While the danger of regulation and the controversy around it make its future unknown, it's a safe bet that this innovative startup will continue to transform the way we invest.
68% of retail investor accounts lose money when trading CFDs with this provider.
6. Qualtrics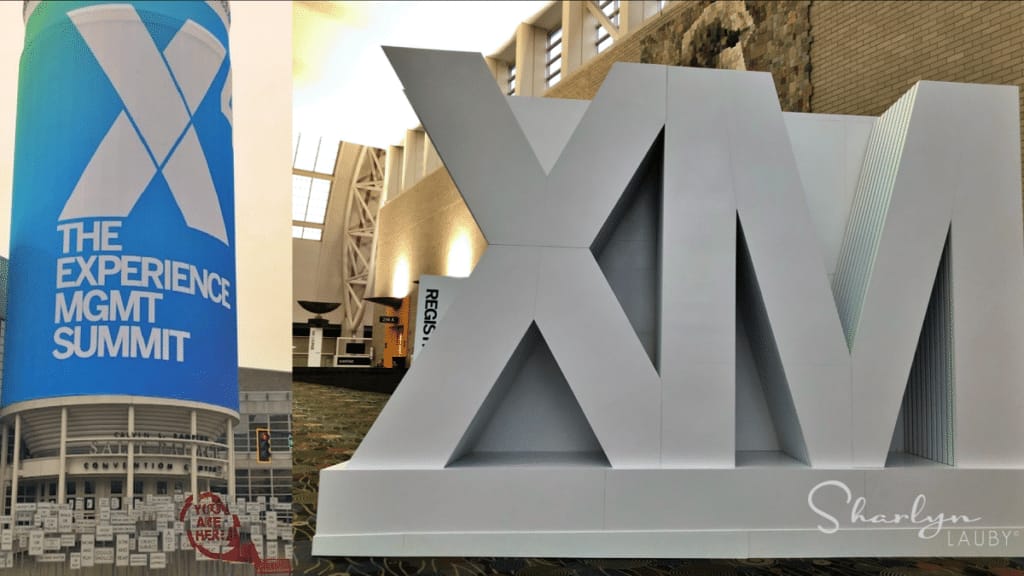 Industry: Information
Current Price: $38.97
Market Cap: $4.6B
Dividend Yield: 0%
YTD: N/A
November 8 to November 14: When you think of Qualtrics, you probably think of online survey software. That is because the company's main product is indeed its survey software. It turns out that's just the tip of the iceberg. Qualtrics is a bit of a jack-of-all-trades, offering up all sorts of solutions for data collection & analysis.
Since coming public in January 2021, the stock price of Qualtrics International Inc. (NASDAQ: XM) has climbed by 48%. During the same period, the S& P 500 Index increased by 10.3 %. Following better-than-expected Q3 2021 earnings, investment firm Oppenheimer raised its target price from $55 to $60.
Following a solid start to the year, Qualtrics (NASDAQ: XM) shares are presently down 4% since going public in January 2021. Such underperformance is not unusual for IPO equities, but it conceals a notable growth narrative at Qualtrics. The digital experience management software company is riding a wave of activity as businesses hurry to modernize their processes for the cloud era.
Despite its financial squabble with SAP, the firm that bought it in 2018, it remains in an excellent net cash position. If Qualtrics continues to be free-cash-flow positive, its liquidity stockpile will rise even more.
68% of retail investor accounts lose money when trading CFDs with this provider.
7. SoFi technologies (NASDAQ:SOFI)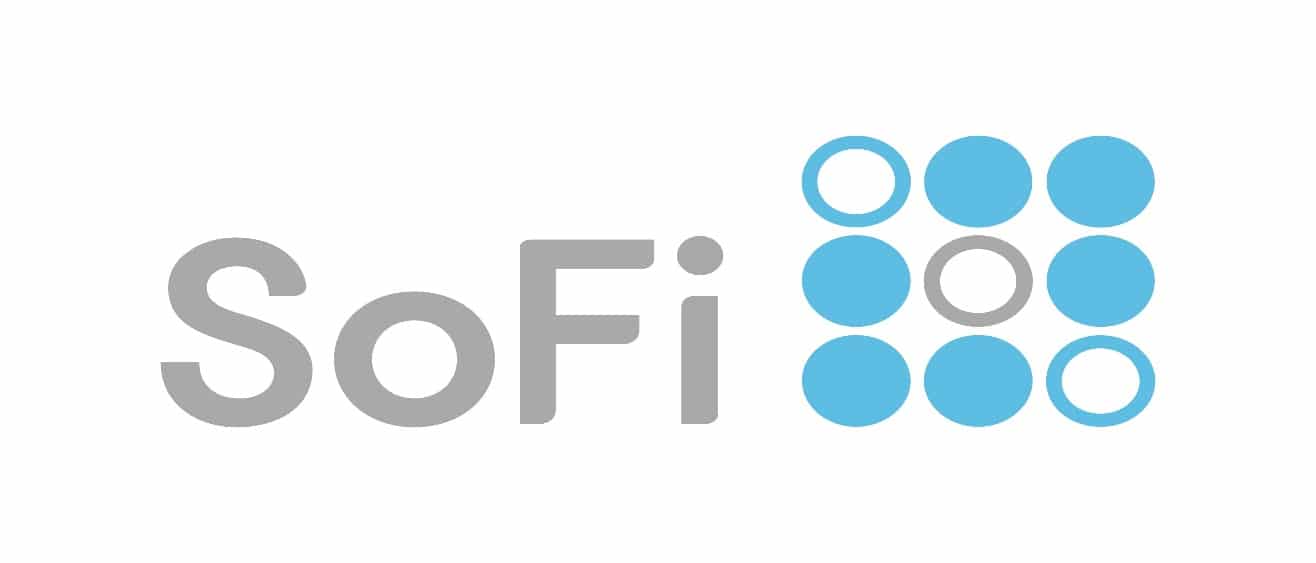 Industry: Finance & Insurance
Current Price: $22.76
Market Cap: $18.09B
Dividend Yield: 0%
YTD: 82.96%
November 8 to November 14: If there was ever a time to buy SoFi stocks, it is now. SoFi Technologies, Inc. is a digital financial firm with over two million users and over $50 billion in loan funding.
Its objective is to create the first digital one-stop shop that solves its members' financial needs for every critical event in their life.
SoFi has grown and diversified its business through successful execution, which has helped it achieve record revenue and positive EBITDA for the fifth consecutive quarter. However, the student lending environment remained down during this period. In the third quarter, it recorded its second-highest figure in terms of product and member growth.
The stock price of the financial company has more than quadrupled since it went public in December 2020. Morgan Stanley analyst Betsy Graseck has assigned SoFi Technologies Inc. (NASDAQ:SOFI) an Overweight rating and a $25 price target.
68% of retail investor accounts lose money when trading CFDs with this provider.
8. Marqeta (NASDAQ: MQ)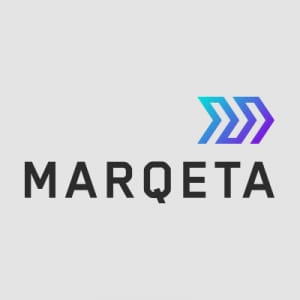 Industry: Information
Current Price: $24.29
Market Cap: $2.05B
Dividend Yield: 0%
YTD: N/A
November 8 to November 14: Marqeta, Inc. is an Oakland, California-based payment processing corporation. The fintech company has its finger on the pulse of the modern payments system.
The fintech industry currently handles 45trillion and is predicted to rise to $80 trillion by the next decade. Marqeta currently processes about $60billion in transactions.
It customizes its card issuance systems to meet the needs of any business. Furthermore, the firm has experience with processing cryptocurrency payments.
Marqeta Inc. went public in June 2021 for $27. The company reported net revenue of $132 million at the end of the third quarter ending September 30, 2021. Its gross margin in the first nine of 2021 was up by 3% compared to 2020. Although only time can tell if the growth can be sustained, a Marqeta stock looks really tempting now.
68% of retail investor accounts lose money when trading CFDs with this provider.
9. Crowdstrike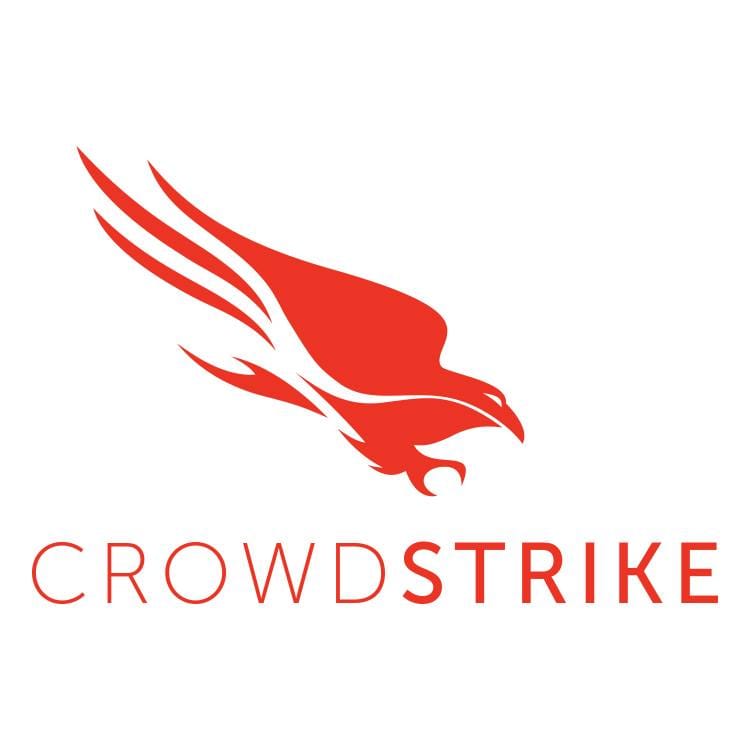 Industry: Manufacturing
Current Price: $284.30
Market Cap: $58.52B
Dividend Yield– 0%
YTD: 34.22%
November 8 to November 14: CrowdStrike has positioned itself as one of the leading companies in the cybersecurity space. They are growing at a rapid pace and are poised to continue their momentum. The business model is cloud-based security, not hardware-driven. The strength comes from their platform, which offers cybersecurity services that outdo traditional appliances by being more scalable, affordable, and agile. CrowdStrike has also exhibited remarkable growth in an industry that is seeing tremendous growth today.
Crowdstrike's capabilities are designed to resist corporate espionage and foreign government assaults, and it garnered widespread attention after investigating the Russian cyberattacks on the Democratic National Convention in 2015 and 2016.
In June of last year, the corporation went public, and its stock nearly doubled as its rapid growth rates wowed investors. Its revenue increased by 93 percent to $481.4 million in the 2020 fiscal year, which ended on January 31. Its adjusted subscription gross margin increased. Its non-GAAP net loss shrank from $119 million to $62.6 million.
Crowdstrike's revenue increased by 85 percent year on year to $377 million in the first half of 2021. Its adjusted subscription gross margin grew again, and it reported a non-GAAP net profit of $12.5 million to a loss of $45.2 million the previous year.
Its entire subscriber base increased by 91 percent year on year after the second quarter.
The company isn't a steal at more than 30 times this year's sales, but it's still less expensive than many high-growth tech firms.
68% of retail investor accounts lose money when trading CFDs with this provider.
10. Snowflake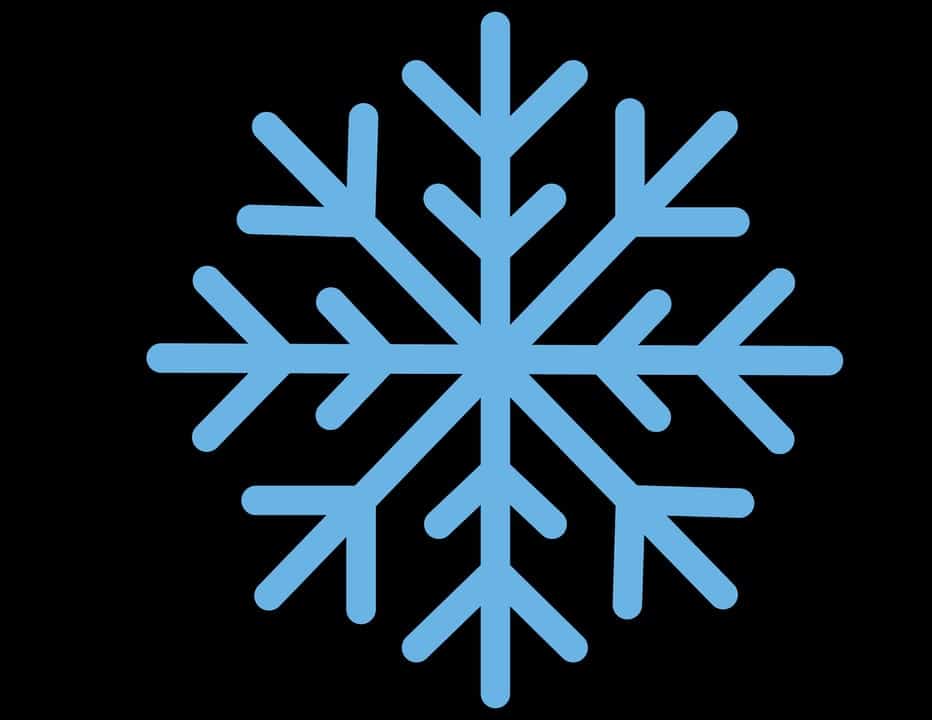 Industry: Information
Current Price: $386.50
Market Cap: $109.92B
Dividend Yield: 0%
YTD: 37.35%
November 8 to November 14: Snowflake Inc. (NYSE:SNOW) might seem like an odd choice for stock investing, but what's not to like about the company? Snowflake Inc's top product is its cloud-based data storage and analytics service. Simple right? Sure, but this storage and analytics service could be the key to unlocking kudos for SNOW stock.
SNOW stock was able to pull off the largest IPO ever by a software firm in September 2020 due to stellar client growth by gathering about $3.4bn. Almost two-fifths of Fortune 500 firms utilize Snowflake's cloud software as they transition away from on-premise data warehousing technologies like Teradata (TDC), Oracle (ORCL), and IBM (IBM). As of November 5, SNOW stock has risen approximately 30% in 2021. The company expects to publish its third-quarter earnings on December 1.
In early December of last year, snowflake stock reached an all-time high of 429. However, SNOW stock plummeted in late 2020 because of analyst concerns over its exorbitant price.
Snowflake announced a route to $10 billion in product sales by fiscal 2029, corresponding to calendar 2028, at an analyst day on June 10. The $10 billion sales objective would result in a 44 percent compound annual growth rate.
With over $1 million in product revenue, the firm hopes to grow the number of consumers. Despite being unprofitable in terms of GAAP earnings, it is still a growth stock to consider.
68% of retail investor accounts lose money when trading CFDs with this provider.
Best Stocks to Buy Now in the US- November 8 to November 14
While researching the top new stocks to buy in the US, many promising companies came to mind this November. Unfortunately, not all of them could make our list. Here are two stocks you should also keep an eye on:
DraftKings Inc. (NASDAQ: DKNG) is a sports entertainment and betting company that went public after merging with Diamond Eagle Acquisition Corp and SBTech, a gaming technology organization.
The US sports betting market is undergoing a metamorphosis after the Supreme Court repealed a nationwide prohibition on sports betting, which has enabled DraftKings Inc. (NASDAQ: DKNG) to grow its reach as additional states join the fold.
Mister Car Wash, Inc. offers modern car wash services. It is at an exciting stage of its development. Although net profits may be higher, the company's performance continues to be impressive. Cash flow is good, and there is plenty of possibility for expansion in the long term. While the stocks aren't precisely cheap, they don't seem to be pricey when all of this is considered. As a result, you may want to consider having this in your portfolio.
How To Buy The Best Stocks Now
If you want to invest in one of the corporations featured in this article, you'll need to open an account with a reputable trading platform. These days, there are so many alternatives to pick from that it might be challenging to decide!
Fortunately, we researched and established that eToro is your best bet to acquire shares today, owing to the platform's 0% fee structure and minimal minimum deposit. With that in mind, let's go over the four simple actions you'll need to do to invest with eToro:
Step 1: Sign up for an eToro account.
Go to the eToro website and select 'Join Now.' You'll then be prompted to provide a valid email address and select a username and password. After that, click the 'Create Account' button.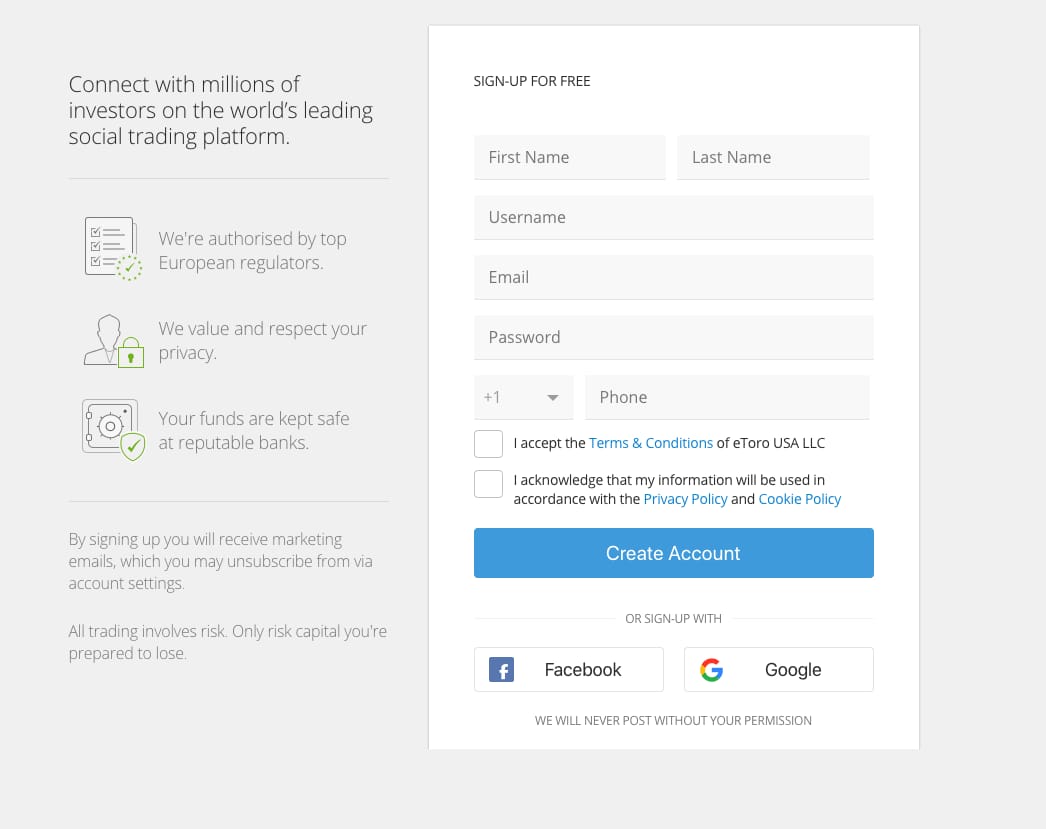 Step 2: Confirm your Account
Because eToro is strictly regulated, new users must prove their identities before they may trade. To do so, go to your account dashboard and select the 'Complete Profile' option, then enter your personal information. To validate your account, you'll also need to submit evidence of ID (a copy of either your passport or driver's license) and proof of address (a copy of a bank statement or utility bill).
Step 3: Deposit into your account.
eToro's minimum deposit is a mere $50 (£37), making it one of the lowest in the business. Deposits are completely free, and eToro offers the following payment methods:
● Debit Card
● Credit card
● PayPal
● Bank Transfer
● Neteller
● Skrill
● Trustly
Klarna
Step 4: Purchase Stock
You're ready to trade after you've financed your account! Click on the name of the business you want to invest in in the search field — for the sake of this guide, and we'll be seeking to invest in Airbnb. When you click 'Trade,' an order window similar to the one below should display.
Enter the amount of money you want to invest (should be at least $50) in this box. Following that, select if you're going to use a stop loss/take profit level or leverage. When you're satisfied with everything, click 'Open Trade.'
How Do We Choose the Best Stocks?
Determining which stocks offer the finest investing prospects necessitates extensive research and a thorough grasp of the stock market. We use four forms of analysis to guarantee our stock choices are as precise as possible
● Technical Analysis
● Fundamental Analysis
● Market News
● Analyst Ratings
By integrating these four analysis methods, we can generate stock recommendations supported by strong logic and reasonably produce a return. Let's take a look at each of these forms of analysis one by one:
Technical Analysis
Technical analysis/evaluation examines the price chart and trading volume to determine where the stock price may move next. Technical analysis implies that recent price movements in-stock may predict where the stock will go next.
Technical analysis is essentially a study of supply and demand. Because supply and demand dynamics tend to manifest themselves in price charts, skilled analysts can generally derive a lot of information from monitoring price changes. When combined with fundamental research, technical analysis may offer a strong indication of where a stock may go.

Fundamental Analysis
Fundamental analysis attempts to establish a stock's 'intrinsic worth.' This refers to the stock's 'true' worth, not its present market value. Fundamental analysis aims to determine a stock's intrinsic price by researching the larger economy and looking at internal elements such as how a firm is operated.
Fundamental analysis may evaluate whether a stock is overpriced or undervalued by providing such a complete perspective. It is usually preferable to get undervalued stocks as they give a better chance at yielding profits.
Analyst Ratings
Our research team makes its own decisions on a stock; however, we also attempt to understand what other market observers are thinking. Analysts at large brokerage firms and other financial institutions will research certain stocks to see if they are a good investment or not. Analysts often do extensive research on a firm, reviewing financial data and understanding its internal structure.
When analysts finish their study, they will issue a 'Buy,' 'Sell,' or 'Hold' rating. These ratings assist investors in determining what action to take concerning a given asset. Furthermore, analysts will often offer predicted price objectives for a specific period, providing another degree of specificity to these forecasts.
Market Updates
Finally, our team examines recent market news. News has a significant impact on price fluctuations because it influences the general mood of a specific company. For example, if Apple receives unfavorable news, the stock price would most certainly fall.
We can arrive at rational stock selections and give a reasonable probability of earning a positive return by integrating the four forms mentioned above of research. Regardless of your level of expertise, studying our picks will give you a decent indication of which stocks might do well in the market over the week. However, you should not just take our word for it and instead perform your own research – while never spending more than you can afford to lose!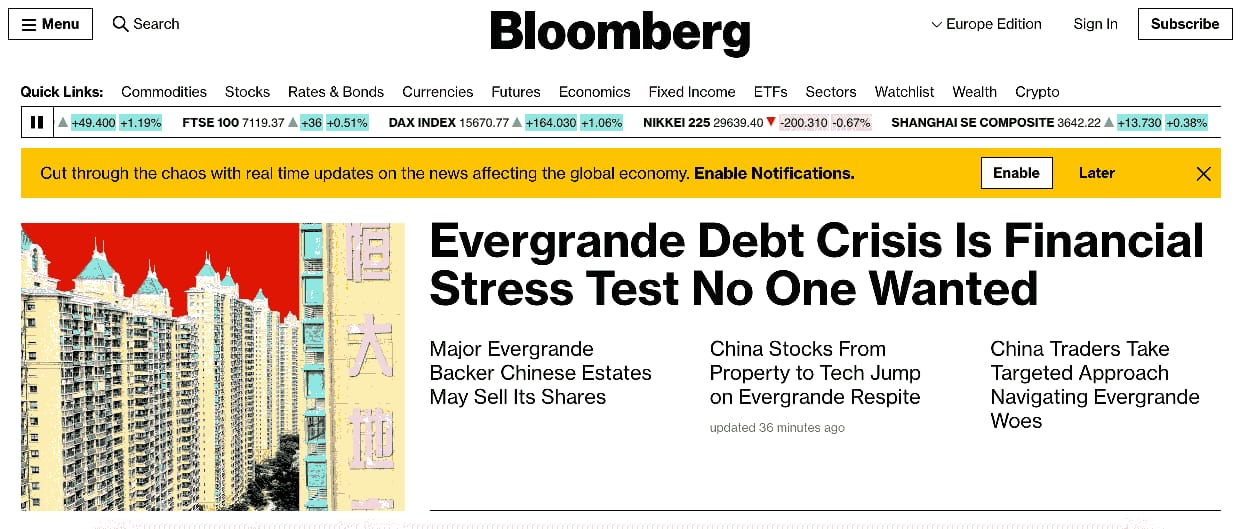 Best Stocks to Buy Today – Verdict
The financial market has several new stocks that you can buy. Our top pick right now, Airbnb, is experiencing impressive growth in its numbers, making it an excellent option to invest. As we have stated in this, there are other options like Coinbase, Crowdstrike and Snowflake which are also experiencing growth in the US.
So if you'd like to invest today, eToro is a great place to start. With 0% commission fees and a $50 minimum deposit, you won't find a better broker!
FAQs
What is the best time to buy stocks?
Where can I buy the best stocks?
How much can I make while buying stocks?