Trality Review 2022: Is it Legit, or a Scam?
Cryptocurrency is a young booming trading industry capable of giving massive gains to traders, which has attracted an influx of attention and resources. It is prone to volatility which can either be suitable for your investment or harm your portfolio. The way people trade these days to make a profit from the market is using crypto trading bots. The more features a bot has, the more answers the bot has to the changing situation of the market, and it can accommodate as many people as possible with different experiences. Many bots are available like Trality and Bitcoin Loophole which are known for automated trading. Read on to find out more about these trading solutions.
Short Review of Trality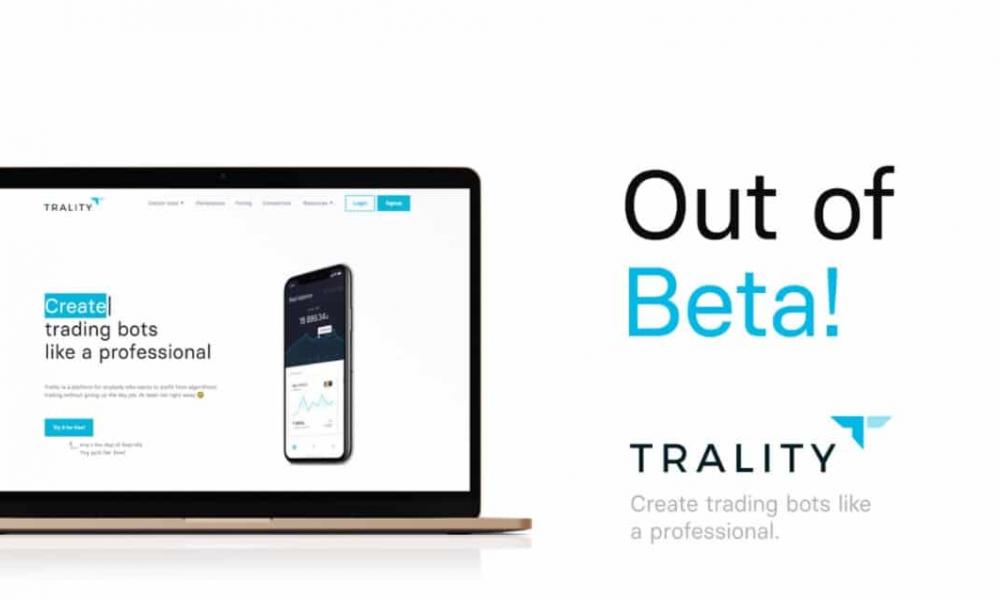 Trality is automation software that helps traders create trading bots and acts as a space for traders to interact with each other. This app work for every user as no prior knowledge is required for making your bot. The platform states that it has two models for building a bot, the coder's mode, and the rule builder. The rule builder is a drag and drop system, easy for new users. The platform allows users to create automated scripts by putting together pre-set algorithms. The app's features as said by the creators help reduce professional and individual inequalities in the industry.
Features of Trality
Marketplace
The app stated that traders could connect on the platform and talk out ideas. This is a way for new traders to gain insight into trading from the experienced traders already on the platform. Also, Experienced traders can use this to make money as they can charge for their services.
Profitability
The cryptocurrency market as we all know is very volatile and it takes knowing the market to make a profit from it. Trality helps users make new bots that can be customized according to the knowledge of the user. The platform does not take responsibility for your level of profit. It is advised to take it slow and understand how the market works before trading.
Customer support
There is no report on how good the support is but there is no bad report about them either. Customer care can't be contacted by phone but by email and on social media like Twitter where people can see their operations as transparent.
Security
The platform has made the safety and security of users' funds a top priority. Trality system has no direct contact with your funds as a way to secure your account. It is only the custom bots that the user creates that will execute trades on your behalf.
Short Review of Bitcoin Loophole
Bitcoin Loophole is an auto trading tool that allows users to profit by using a trading bot to predict profitable trade from the market. The platform uses algorithms to help evaluate a range of market signals, trading charts, tactics, and pattern recognition. It uses the information gotten to trade for you. Getting an account is easy, and all that is needed to deal is a deposit. Set your trading parameters and watch the bot make money for you automatically.
Features of Bitcoin Loophole
Ease of use
Trading in the cryptocurrency markets is made simple using cryptocurrency trading robots, even for the most inexperienced traders. It states that Bitcoin and other digital assets transactions take only a few minutes to complete, making it relatively hassle-free. The registration and verification processes are quick and straightforward, and the demo account allows customers to practice before making real-money trades. In general, this robot's interface is very user-friendly, with users able to control risk management settings and transactions with a single button press.
Fees
According to our investigation, the platform makes money by charging a tiny commission on the profits earned by their trades. This means that the platform's profit when traders make profitable transactions. It's worth noting that the $250 deposit is used as trading money rather than to cover the trading robot's cost. For the time being, it is available to users for free.
Withdrawal Process
The simplicity with which a trading platform's withdrawal process can be completed is a good indicator of the platform's validity and professionalism. Profits may be quickly withdrawn from the site, which is reassuring. Users have had no problems linking their bank accounts to Bitcoin Loophole and withdrawing funds daily.
User-friendly interface
Fortunately, you do not need to be a computer programmer or a seasoned trader to reap the benefits of Bitcoin Loophole. This software has been specifically created to include features that are simple enough for complete beginners to use.
Pros & Cons of using Bitcoin Loophole vs Trality
Bitcoin Loophole Pros and Cons
| | |
| --- | --- |
| Pros | Cons |
|  Trade major cryptocurrencies |  No mobile app |
|  Fast customer support |  No instant withdrawal |
|  Serves traders of all experiences | |
|  Easy account registration | |
|  No hidden fees or commissions | |
|  Demo trading | |
|  Fast withdrawal process | |
Trality Pros and Cons
| | |
| --- | --- |
| Pros | Cons |
|  Bot creations from scratch |  Future trading not available |
|  Always available for trading |  No mobile app |
|  Connection to experienced users |  A limited number of exchanges available |
|  End-to-end encryption for API |  No copy trading |
| | Not easy to contact customer care |
at Bitcoin Loophole – #1 Bitcoin Robot
How to Register to Bitcoin Loophole
Step 1: Registration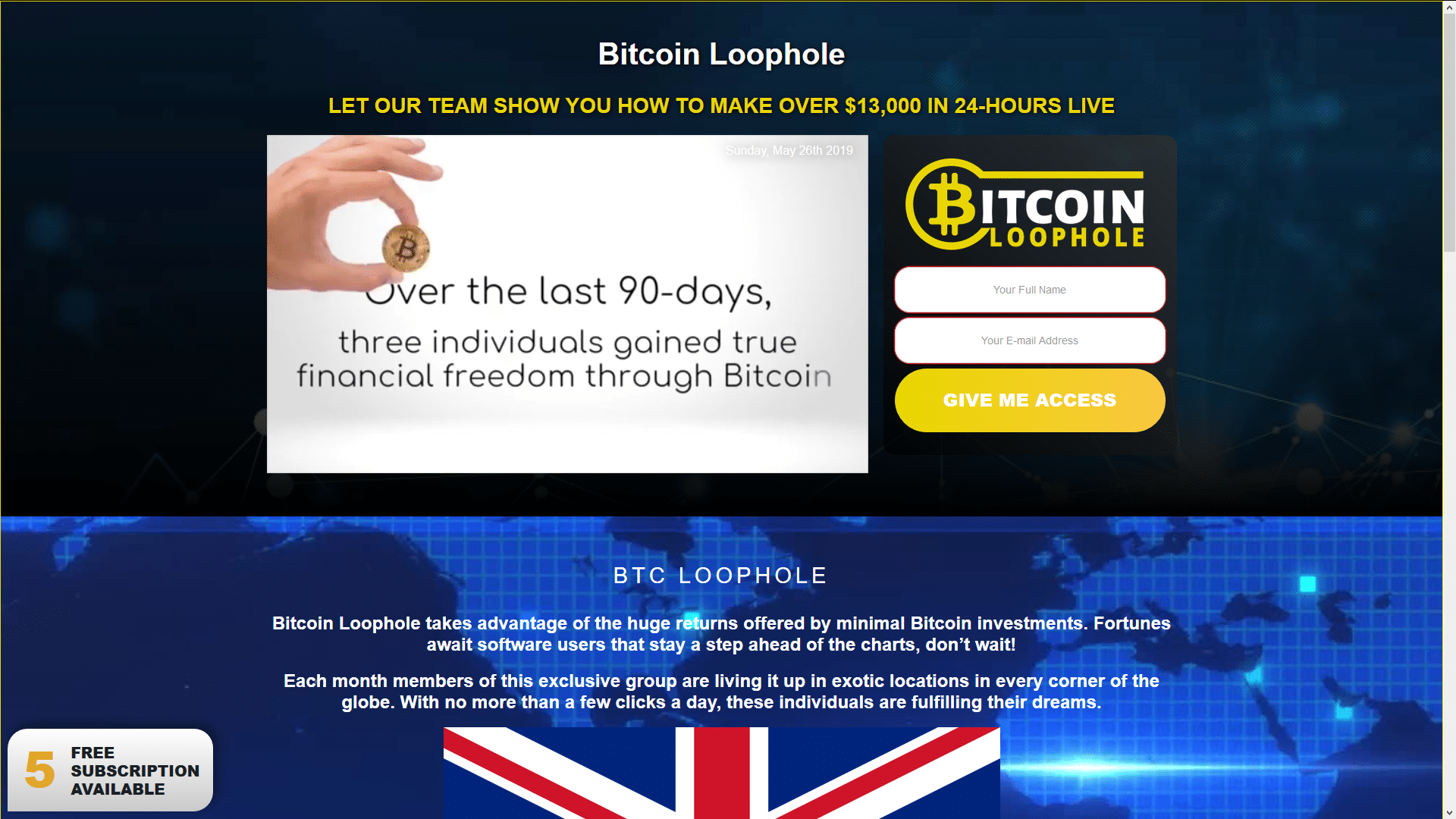 The registration process on Bitcoin Loophole is simple and quick, and it should only take you a few minutes to complete. Traders can register on the site in three simple steps, with the platform asking for information such as your email address, other contact information, and residency country. Users will receive their new account on the platform after verification is completed. The verification process is quick and easy. Depending on your confidence, expertise, and trading skills in crypto trading, you can either use the demo trading option or start trading live after completing the registration process.
Step 2: Deposit Funds
When you sign up with Bitcoin Loophole, you'll be taken to a screen where you'll be asked if you want to start trading or use the demo trading option. We advise everyone to start with a demo account. You will be led to the deposit page if you click on 'Start trading.' To trade on Bitcoin Loophole, you must first deposit at least $250. Payments can be made using (Visa/Master) debit cards, credit cards, PayPal, Skrill, Maestro, and other methods.
Step 3: Demo Trading
This type of trading is similar to a practice session for traders before they go live with live trading. This type of trading with Bitcoin Loophole will assist traders in gaining a comprehensive understanding of the platform's features, the process of placing trades, where to find a total balance, profit, how the dashboard appears or functions, currently placed trades, and your trading bitcoin history on Bitcoin Loophole, among other things. Bitcoin Loophole gives traders a test amount of $1500 to make the demo account feel like actual trading. You'll have a better notion of live crypto trading once you've learned how to invest your practice money and become familiar with Bitcoin Loophole's trading operations.
Step 4: Live Trading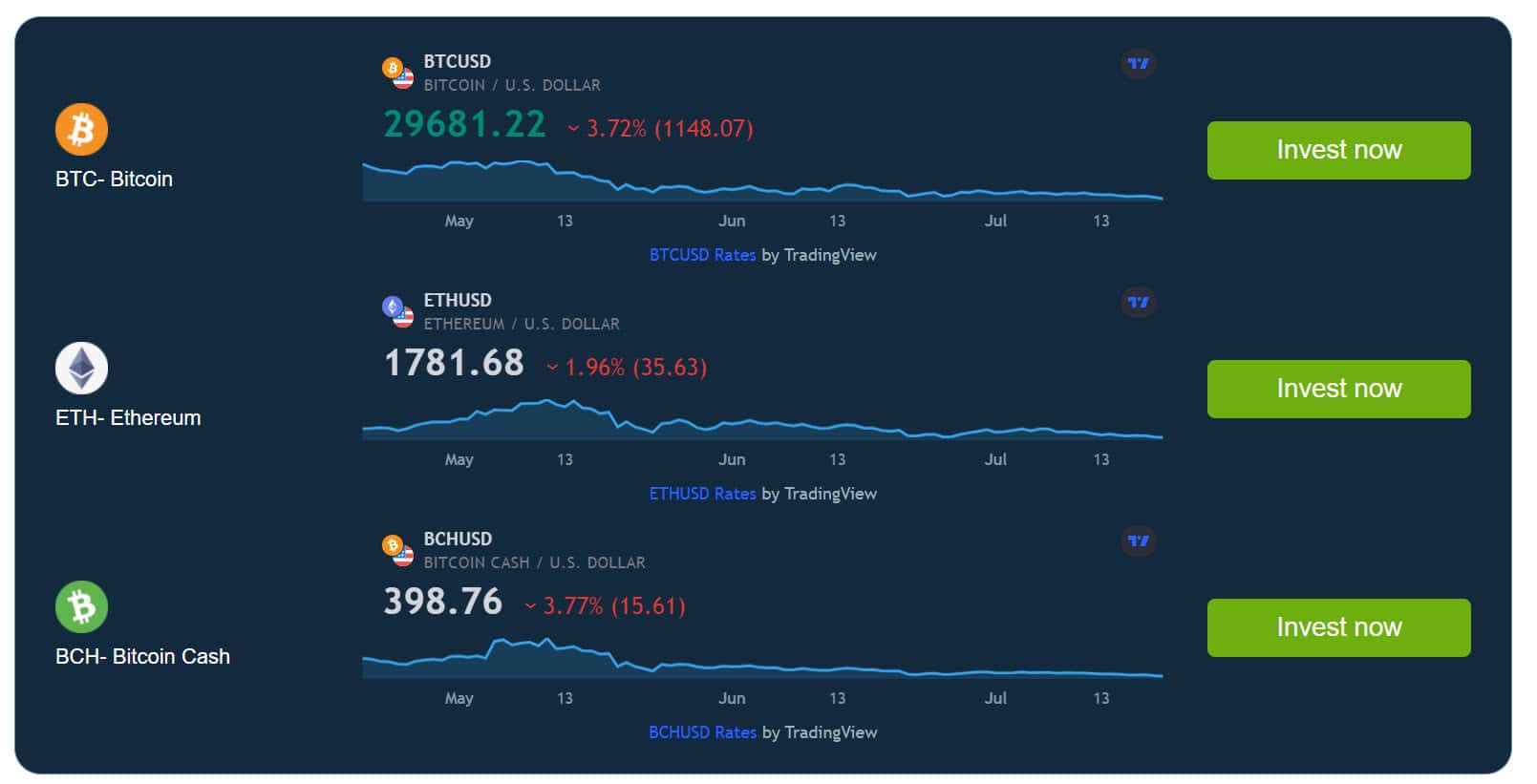 This is the point at which you can see the real difference between automatic and manual cryptocurrency trading systems. Traders must choose their trading settings once they have deposited the required amount into their account. Traders can choose their daily stop loss, the maximum number of trades per day, daily profit amount, trading currency pairs, and more. Traders must engage in auto-trading on the site after completing the trading settings according to their preferences. After then, the Bitcoin Loophole robot will place trades based on the settings that traders have made. You must adjust the choices or command if you want the software robots to behave differently than they do now.
Conclusion
Trality and Bitcoin Loophole are both great software that offers amazing features for traders to utilize to make trading faster and easier. They both try to cater to the needs of both new and experienced traders. However, Bitcoin Loophole offers an easy way to resolve issues with customer support, provides signals for trading, can use leveraged trading and users can trade all the major cryptocurrencies. Bitcoin Loophole has a lot more features that can help you trade better and make better profits. You should always trade with caution and do more research as the market can get bad sometimes.
at Bitcoin Loophole – #1 Bitcoin Robot
Top 3 Trality Alternatives:
ALSO READ:
FAQs
Is Trality Legit or a Scam?
How Quick Can I Make Money On Trality?
How Many Trades Can I Make Daily with Trality?