UK Oil & Gas Share Price Forecast July 2021 – Time to Buy UKOG?
Please note that we are not authorised to provide any investment advice. The content on this page is for information purposes only.
Shares of UK Oil & Gas PLC (LSE: UKOG) are in the news today after they decreased 24% at 0.1825p after the company valued them at 0.18p. Last month, the shares weren't struggling for momentum even though Brent oil price fell below $76 per barrel. Investors are thus thinking about whether to pick up UKOG shares in July.
UK Oil & Gas PLC – Technical Analysis
If we look at the financial statement of UK Oil & Gas PLC, we get a market cap of £31.124 million and total assets worth £40.154 million. Its last reported balance sheet indicated that it had UK£6.36m due within 12 months, and liabilities of UK£1.03m due beyond 12 months. Despite not being profitable at an EBIT level last year, the company still managed to achieve 1.5 million, a growth of 678%. At the moment, UKOG shares are worth £0.1830 with a downtrend of -23.75%.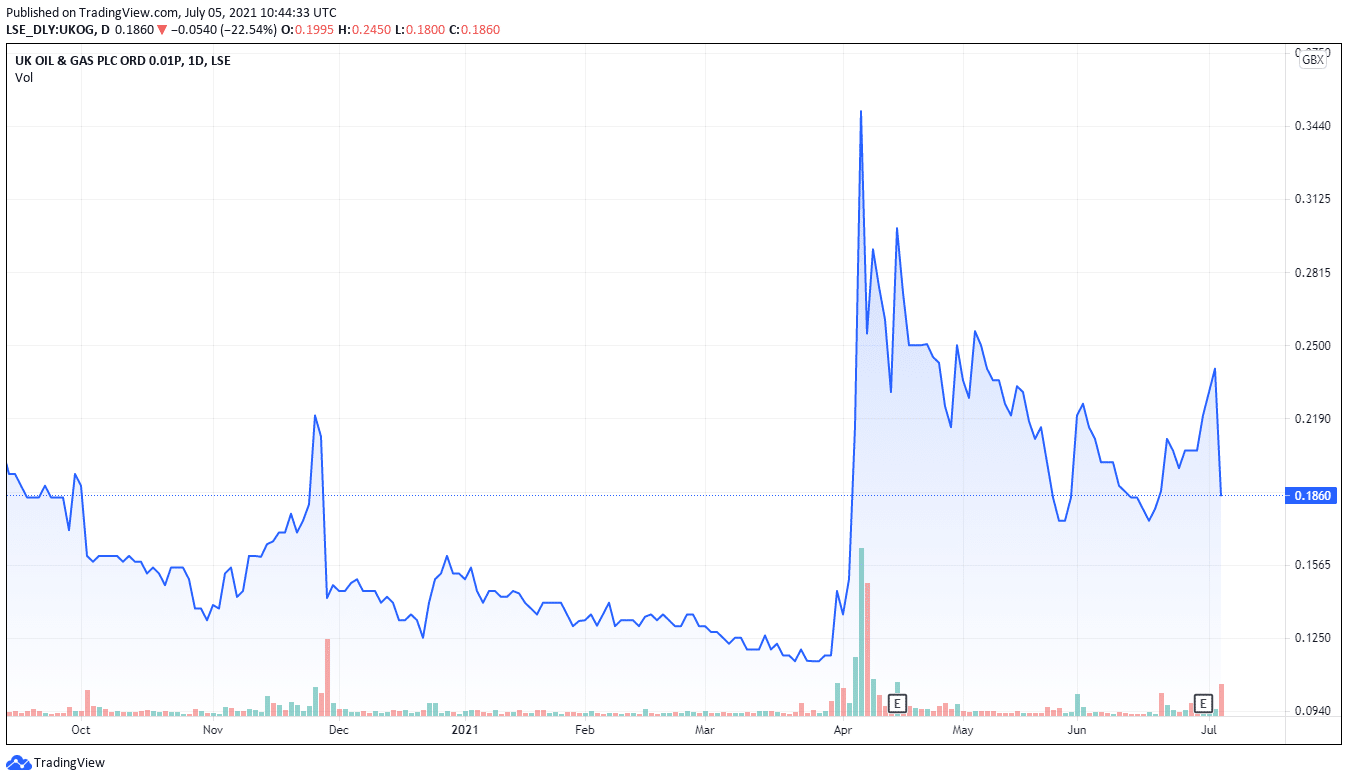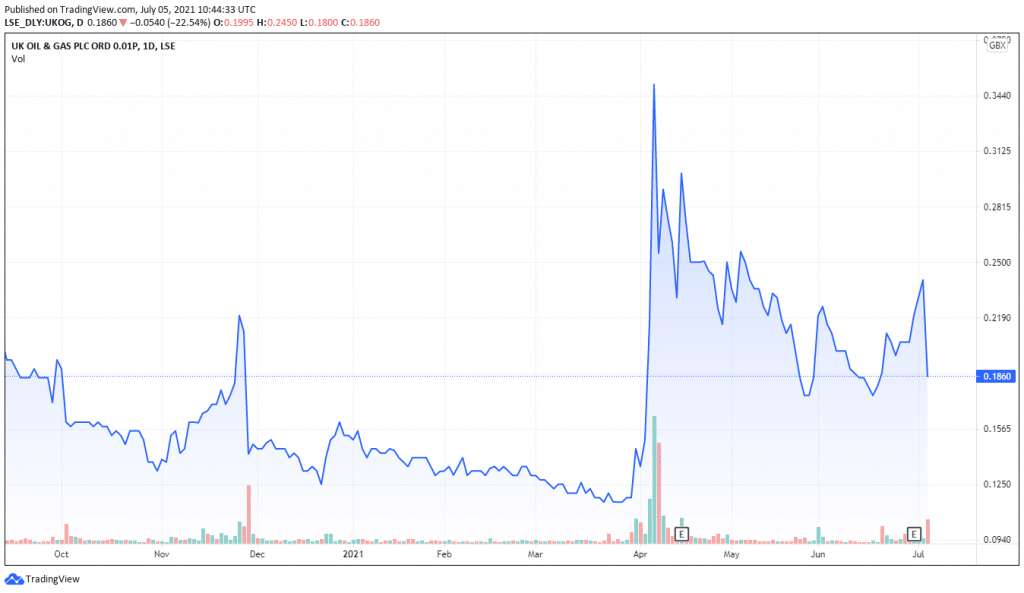 Over at the technical side, oscillators such as Relative Strength Index (14)(42.7383), Williams Percent Range (14)(−84.7059), Ultimate Oscillator (7, 14, 28)(37.8523) and others point towards neutral. Moving averages such as Exponential Moving Average (20)(0.2050), Exponential Moving Average (100)(0.1943) and Hull Moving Average (9)(0.2251), point towards selling.
67% of all retail investor accounts lose money when trading CFDs with this provider.
Recent Developments
UK Oil & Gas PLC raised around £5 million for share pricing. The funds raised will be used to purchase the remaining share of the Turkey Basur-3 appraisal well's drilling.  Various estimates have put the recoverable oil volume in the Basur-Resan oil discovery at 37.2 million barrels. The company began Air drilling of a 17-and-a-half-inch diameter hole began on 26 June. It holds a fifty per cent stake in Basur-3 and the surrounding 305 km² Resan M47-b1, b2 licence. The company has allocated capital worth £1.1 million for the seismic program and £2.1 million for the well.
Should You Buy UKOG Shares?
Investors may see UK Oil & Gas's revenue growth as a plus point, that is where the positives for the company end. Firstly the company has experienced a loss of £18 in its earnings before interest and tax (EBIT). This, along with the company's other liabilities does not justify using so much debt. The balance sheet is certainly not positive although things could change with time.
Another eye-grabbing statistic is the fact that it lost £3.4 million in negative free cash flow over the past year. Several liabilities like this can be a major threat for investors and the company's earning will influence how the balance sheet will hold up in the future.
Buy UK Oil & Gas PLC Shares at eToro, the World's #1 trading platform!