Top NFT Games in 2022
Please note that we are not authorised to provide any investment advice. The content on this page is for information purposes only.
As the often controversial digital assets known as NFTs (non-fungible tokens) have quickly risen to popularity, tons of creative and practical uses are revealing themselves for these digital ownable unique blockchain items.
One of the most popular examples of NFTs in action is in the video game sector, where the game companies of tomorrow are building economies of real ownership and rewards into their newest games.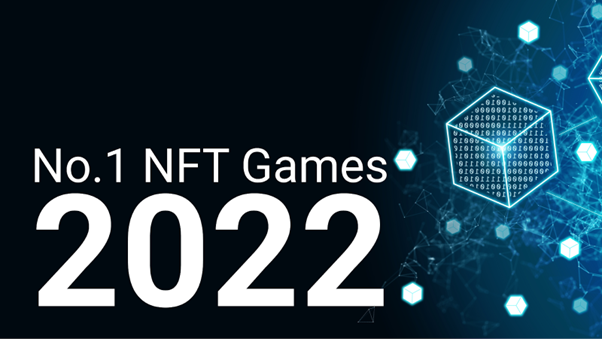 Own Your in-Game Items
This step toward player ownership is a pretty big deal for gamers, who have actually never known anything like true ownership.
Now, thanks to the power of blockchain, NFTs and Web3, gamers can really own some of their in game assets. This is what an NFT game brings to the table!
Freedom Through Ownership
Welcome to the freedom to "take it or leave it."
To purchase something that is easily resold at a reasonable value is to purchase something with no fear of commitment. If you don't like it, you can sell it off and buy a different one that suits you better.
In the Web2 world, to stop playing a game in which you had grown a valuable collection meant to completely give up your value.
The Best NFT Games to Play
So what goes into a top NFT game? In this article, we're going to take a look at five lesser known crypto games that have potential to make a huge splash as more people catch onto play to earn games.
Dig in and explore five of the most exciting and most promising NFT games to look forward to in the crypto gaming space.
Town Star
If you have been around the NFT gaming community for a long time, then you have definitely heard the name Town Star by now.
It's an award-winning original pioneer of the industry. It's super easy to learn and play, and earning rewards through NFT ownership is even easier.
Gameplay Overview
Town Star has been playable for about two years but is still in beta mode, with lots of updates happening all the time to keep players on their toes. The play-to-earn economy wasn't first introduced until October of 2021, and there are still many features still to be released.
The game itself is a medium term town building simulator game, created by some of the same people who made Farmville 2.
Farming a Virtual World
Players each pick a spot in the world, then start by farming basic crops and tending livestock, then use those crops to craft and mill into more complex goods like flour, sugar, or eggs.
NFT Ownership
NFTs are owned as a type of building in Town Star. The main difference between owned NFT items and in-game standard items is that NFT items can be placed anywhere instantly with no placement cost.
In most cases, Town Star NFTs offer some kind of boost to gameplay, but sometimes they are simply monuments to play-to-earn.
Town Star Play to Earn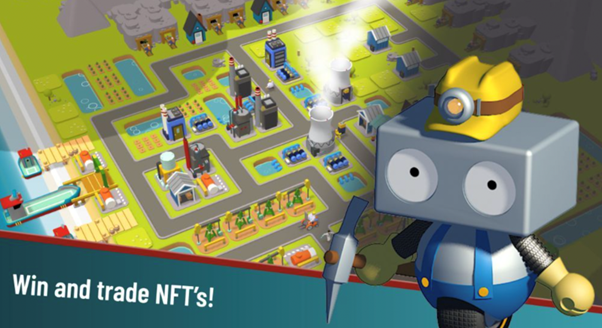 If you play Town Star with an NFT collection, all you have to do is play with your NFTs, then complete the prescribed daily challenges that reload every 24 hours.
Doing this will unlock the amount of TOWN Power to which you are entitled for the day, and you earn rewards in the form of TOWN, the reward crypto of the game.
While this play to earn model is fairly common within the industry, Town Star is one of the biggest to have such a wide pool of their native currency distributed through play to earn, as well as through their weekly competitions.
Weekly Competition
To become a contender in the weekly competition for Town Star, you must really know your game. The Town Star community has built resources to help players analyze their gameplay on every level, turning the game into something of a math problem, a challenge of maximizing efficiency over a period of time.
Town Star Pros
Town Star is a fun and relaxing game that most people would enjoy even without any potential rewards.
Thousands of dollars are given away each week as prizes for skilled Town Star players
Town Star has withstood the test of time for NFT games, having been born in a crypto winter and now proving itself by thriving through another.
Town Star Cons
Not enough variety or different modes of gameplay
Game still in development, players unsure what final game ultimately looks like
Spider Tanks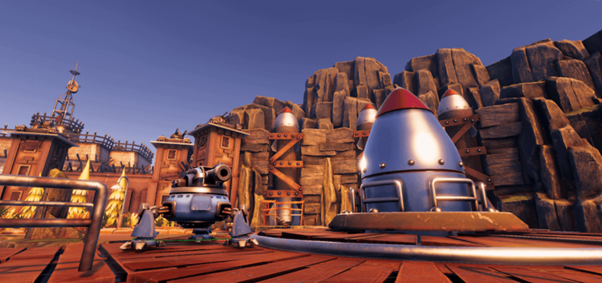 Gameplay Overview
Spider Tanks is a brand new hi-tech PvP arena brawler where the player controls a giant robo tank. Teams of 3 go head to head in a few different modes of gameplay, all of which involve a bunch of metal on metal destruction in one of the top NFT games of the rest of this year and beyond.
MOBA NFT Game
Whether you're chasing chickens and depositing them in the chicken bin while trying to avoid getting killed, or going for all-out mayhem in a Team Deathmatch battle, you're on the edge of your seat with this one.
No two ways to say it. This is a fun game. We've spend a lot of time in their beta and we're ready for MORE!
This is one of the best free play MOBAs out there right now in our opinion, let alone perhaps the best NFT game to be released this year.
Most NFT games don't have half the features that Spider Tanks does… or half the fun.
Own Your Garage
The interesting thing about these tanks is that they're very customizable, and almost all the parts are owned NFTs. There are tanks that look like chickens, sharks, turtles, crabs, you name it.
They even teamed up with Snoop Dogg and made a tank called "Snoop's Bumpin' Lowrider." When you play with that tank and win, a special song plays, written and performed by Snoop himself about Spider Tanks. We couldn't make this stuff up.
So basically, before you go fight other teams on alien worlds, you'll want to go into your garage and decide which parts to set yourself up for the battle with.
Upgrade Your in Game Items
For in game items you own in Spider Tanks like hero tanks, tank parts or maps, you can level them up to increase their power and the in game rewards that they can earn.
These upgrades are permanent up to a level 30 cap. This increases the rate they earn rewards every day. These are actual changes to the NFT, so the value of your item will increase as you level it up.
Spider Tanks Pros
The game is really easy to learn and enjoyable for first-timer play
Mass esports potential!
Spider Tanks Cons
The play-to-earn economy is not yet available, but hopefully it's coming soon.
There aren't very many different game modes.
The party system is a little bit difficult right now, and there's no way to play against your friends.
Eternal Paradox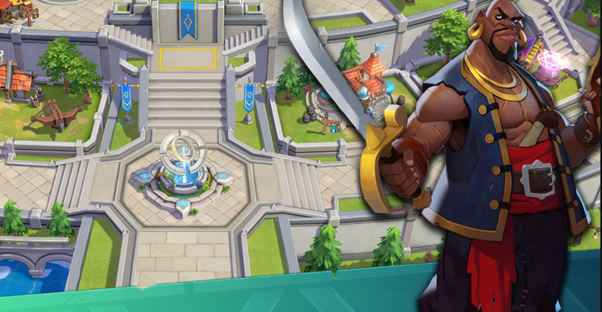 This in-development crypto game was only recently announced, but it's already been gathering lots of attention from the Web3 gaming world. Eternal Paradox is an especially unique blend of 4x strategy and classic role-playing game elements.
With an emphasis right from the beginning on mobile game play, it becomes clear that Eternal Paradox has potential to be one of the hit crypto games of 2022.
Gameplay Overview
The gameplay and the world of the game will have ownership baked right in, with a story and lore-based approach to Eternal Paradox. The "Ring of Ruin" is a massive monument at the center of the Eternal Paradox world.
The game is a mixture of 4x exploration and settlement with RPG-style fighting and PvP competitive elements. Players can participate as landowners in a virtual world where all the plots of livable land are NFT owned items.
Landowners will earn a portion of all the resources and wealth generated by the tenants who live on their land. The rarer the land, the more tenants will be able to share its space, and the closer a plot of land to the Ring of Ruin, the greater its potential risks and rewards.
Fighting Style
One thing that the devs have made abundantly clear about Eternal Paradox is that there will be some epic fights.
The images and footage that have been shared so far will remind classic gamers of some of their favorite role-playing games from back in the day – The golden age of Final Fantasy comes to mind.
The possibilities are limitless, and this game sounds awesome to play. Everyone who has ever spent hundreds or thousands of hours on an RPG and built up epic gear will know how hard it is to walk away with empty hands and empty pockets.
Mercenaries
The one piece of Eternal Paradox that really makes it stand out among crypto and play-to-earn games is the way they are handling the Mercenary characters.
Mercenaries will be upgradable and customizable, making it possible for your forces to be completely unique, built the exact way you want to play.
This will provide opportunities for players to become specialists and merchants, playing strategically to work the markets on certain resources and commodities.
When you consider the fact that a custom upgrade system creates a world of nearly infinite possibilities for players' Mercenary collections, Eternal Paradox has real potential to become one of the top NFT games of 2022.
Eternal Paradox Pros
Mobile Friendly
The most casual gamers these days play games on their mobile phones, and a game that builds a special mobile app version immediately will always have an advantage.
Multiple Genres
The game will capture fans of multiple gaming genres. Some people will come for the long-term strategy, and others will come for the ownership.
Some will adore the RPG fighting mechanics or the ability to own land and benefit from its activity. The use of so many different game modes will make this title appeal to a pretty wide user base.
Eternal Paradox Cons
Economy Details Unclear
For security reasons, most games like Eternal Paradox are not able to reveal many specific economic details long before they are released. This can make it difficult to inform ownership decisions for a future player of the game.
On the bright side, there's not long to wait, and if you second guess yourself on buying some land, you can always take it to the secondary market.
The Best Play to Earn Crypto Games
So what does it take to make an amazing play to earn crypto game? The answer is more simple than you may think. It takes an amazing game.
When crypto games and NFT games can no longer be identified by the technology that runs them, when they are known simply as "games" … that's when we'll know that blockchain games have found the mass adoption we're looking for.
Since so many of these play to earn games are also free to play, there's no excuse to not hop in and experience what the best NFT games out there have to offer.
In many of these titles, free to play players can still play to earn and earn in game items simply for playing NFT games. Make money/play games. We call that win/win.
Hopefully this article about the biggest NFT games has offered you some insights into what makes a great play to earn game.
The Future of Play to Earn Games
The big thing to take home from this article is that many of the best play to earn games in the NFT game world haven't been released yet.
Thanks for reading, and good luck out there making the most of the best new play to earn games in the world of NFT games.
Have fun while you make money playing NFT games!