Should I Use a VPN When Trading?
Please note that we are not authorised to provide any investment advice. The content on this page is for information purposes only.
Crypto trading has been gaining popularity rapidly, with hundreds of new traders joining the market daily. Of course, there are plenty of attractive qualities about crypto trading. Just some of them include the increased control traders get over their wealth and the currency's decentralized nature.
But the industry has its fair share of downsides. Besides the obvious ones, like the lack of safeguards we typically see with traditional financial markets and trading, there has been a spike in crypto-related cyber threats and scams that have left countless crypto traders without their assets.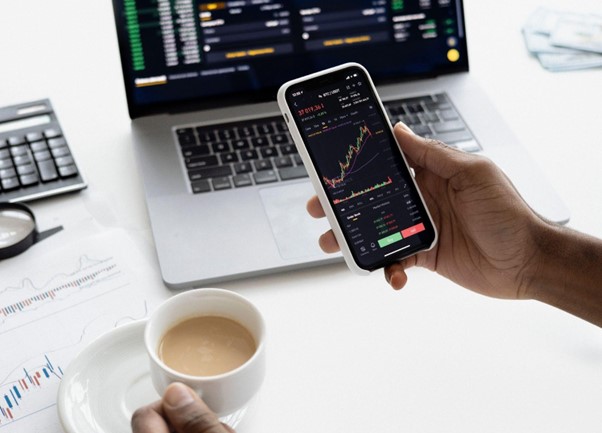 Similar scams are easier to come by in decentralized markets, like the one for cryptocurrency. With crypto, even minor human errors can end in a financial loss. Sadly, at this point, we have no tools or services to help traders get their money back. So while the market is very lucrative, it comes with many additional risks. 
This is why knowing where the risks lie and how to protect yourself and your assets from future attacks are extremely important. 
Before we get into the discussion about protecting yourself from crypto scams, it's crucial to single out some of the most prominent and popular crypto scams circulating around crypto traders these days. 
What Are Some of The Popular Cryptocurrency Scams?
Cryptojacking
One of the most widespread and terrifying cryptocurrency security hazards is Cryptojacking. This is when a hacker takes over your device and starts to mine cryptocurrency for themselves. Unfortunately, Crypto traders have become a target group for these sorts of attacks, and most often, they have no idea that someone is using their device to mine crypto. Meanwhile, they get stuck paying the mining cost while the attacker gets the tokens. 
Fake Crypto Trading Exchange
While you may think that no one falls for fake websites anymore, many crypto traders find themselves partaking in these scams. These fake platforms use fake reports to inflate the perceived volume of trading on their website to seem legitimate. Yet, they are a hub for scammers to prey on traders.
While they're not long-lived, they usually stay up long enough to scam at least a couple hundred users. 
To avoid becoming one of them, you must avoid suspicious-looking trading platforms. While it may be exciting to trade there, it's better to stick with popular choices that other crypto traders have tried and tested. This way, you will avoid getting scammed by a fake website and losing your time and hard-earned money.
Double-spending
Double-spending is a popular scamming technique used by hackers where they use one token for many transactions. Scammers do it by copying the cryptocurrency and using the fake one to make payment. All transactions may appear legitimate, but it's a scam. 
How VPN Can Improve Your Security When Crypto Trading
There's no shortage of scamming tactics used by hackers against crypto traders. But luckily, the scams outlined above can be prevented by taking steps to ensure digital security. One of the most effective and easy ways to achieve that security is to use a VPN every time you go online to trade.
VPNs or Virtual Private Networks improve the security of all internet users. However, they are vital if you use the Internet to trade or make financial transactions of any kind, as the stakes are much higher, and a lot could go wrong. 
VPNs do that by rerouting your connection through a secure tunnel to ensure that your connection stays private. When you go online while connected to a VPN server, no one can tie your online activity back to you. While this is a great security tool for everyone, it is significant for traders as the fastest VPN service can bring additional security and safety when dealing with digital assets. 
Moreover, VPN will conceal your IP address so no one can track it or try to infiltrate it based on your online activity. This helps you to improve your privacy so that you won't become a target for hackers looking to capitalize on traders' hard work. 
Hackers will often use the IP address to single out their next target and then attack their assets. When you connect to a VPN, no hacker can target you directly. This is why every crypto trader should be connected to a VPN when trading.
Considering the number of security risks surrounding crypto trading, using a VPN when trading is the best way to stay ahead of the game and avoid getting scammed.