International Association of Women Recognizes Heather Tolley-Bauer as a 2021-2022 Influencer
Please note that we are not authorised to provide any investment advice. The content on this page is for information purposes only.
Heather Tolley-Bauer, CEO, Hyphen Up, joins networking organization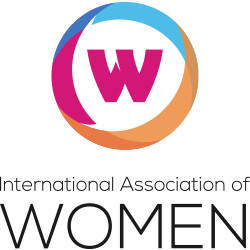 CHICAGO – May 26, 2021 – (Newswire.com)
The International Association of Women (IAW) recognizes Heather Tolley-Bauer as a 2021-2022 Influencer. She is acknowledged as a leader in entrepreneurship. The International Association of Women (IAW) is a global in-person and online networking platform with more than 100 local chapters, international chapters and 1,000+ in-person and virtual events.
"I am a stand-up comic who performs top-notch comedy and produces custom comedy shows for live entertainment venues, corporations and nonprofits," said Heather Tolley-Bauer. She founded Hyphen Up about six and a half years ago after moving to Atlanta with her family. As CEO, she is passionate about providing nonstop laughter to her audiences; her stand-up, all-female comedy show for women, moms and couples, Laugh-Lines & Stretch Marks®️, is hugely popular.
"First of all, I'm really funny so that helps, but as a former Public Relations Executive and Event Planner, I use my communications skills and my attention to detail to customize a comedy experience that uniquely achieves my clients' goals," she said. "I never forget my job is to make the person who booked me look like a genius. I may be on stage, but the client is always the star."
Highly sought after and successful in what she does, Ms. Tolley-Bauer was accepted into the prestigious LaughFest comedy festival in Grand Rapids in 2020 and appeared in Season 4 of the Weather Channel's original program, Weather Gone Viral. Her corporate clients include The Home Depot, Equifax, Georgia Chapters of the National Association of Productivity & Organizing Professionals and the National Association of Women in Construction.
A wife and mother, Ms. Tolley-Bauer admits the life of a Stand-up Comedian doesn't always mesh with family life but with their unending support she makes it work. "I value my time with my husband and our 12-year-old son," she said. "Those two things are in constant conflict with each other and I miss a lot of dinners and bedtimes, but they are my biggest fans and whole-heartedly support me and cheer me on." The greatest reward of her career, she noted, is the joy she finds in making people laugh. "It sounds cliché but it's true," Ms. Tolley-Bauer said. "Laughing is essential to mental and physical health…and totally worth the laugh lines!"
As for her future, she has a number of ambitious plans ahead as she continues to share her talent for making others laugh. "My goals are to bring Laugh-Lines & Stretch-Marks®️, to more cities across the country and to work with more organizations that want to provide staffs, clients, teams or donors with laughs," Ms. Tolley-Bauer added.
Education & Accomplishments: BS, Southern Illinois University, Edwardsville, Mass Communications
Press Release Service
by
Newswire.com
Original Source:

International Association of Women Recognizes Heather Tolley-Bauer as a 2021-2022 Influencer