Axie Infinity Price is Up by 19.48% – Time to Buy AXS Coin?
Please note that we are not authorised to provide any investment advice. The content on this page is for information purposes only.
Axie Infinity is one of the top non-fungible token (NFT) platforms and with over $2 billion in NFT sales. With NFTs rapidly going mainstream, many view Axie Infinity as the beginning of the next NFT big weight. Today's massive gains further add truth to the protocol's rising prominence and signals investors to buy AXS.
Axie Infinity: Pokemon-Inspired Game Turned Superstar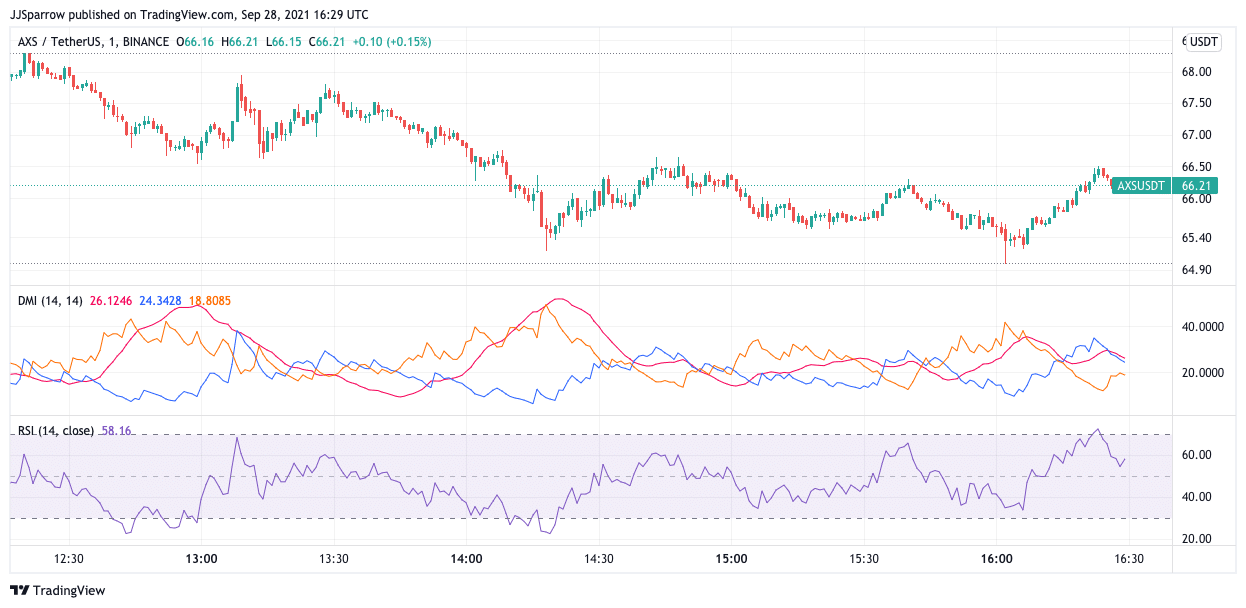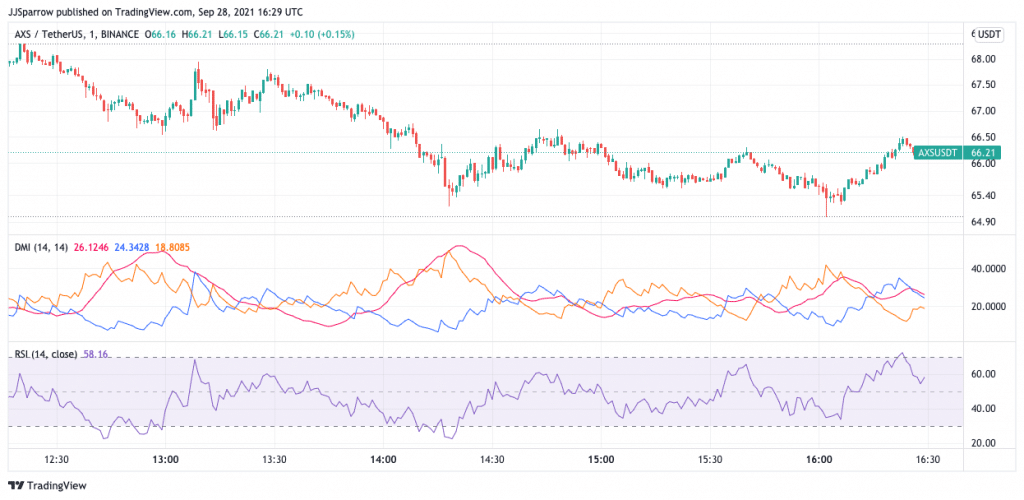 Started in 2018 by Sky Mavis as a way to integrate blockchain tech and gaming, Axie Infinity has grown in the past months and is one of the most visited gaming platforms in the world.
Axie Infinity has been able to achieve this remarkable feat due to it being partially owned by the players. Axie Infinity enables users to collect, breed, raise, battle, and trade tokenized characters called Axies. These Axies are NFTs that face off in a 3-man battle with the winning player gaining experience points (XPs).
These Axies come with unique strengths and attributes with some of the most valuable sold for large sums on the Axie Marketplace. The Axie blockchain is powered by both the Axie Infinity Shards (AXS) and Smooth Love Potion (SLP) with the former serving as the governance token for the protocol.
AXS Making A Beeline To Crypto Fame
Axie Infinity may not boast the large market valuation of Bitcoin and Ethereum but the gaming platform has been able to turn investors' eyes. In a three-month bearish fallout where Bitcoin and Ethereum dipped more than 50% in value, AXS maintained a strong showing using the bearish season as a springboard to announce its arrival.
This saw AXS hit a record value of $73.03 on August 12, maintaining an uptrend all through the crypto market crash that began in May. AXS has continued its remarkable rally this month and it surged to an all-time high of $93.08 on Sept. 4 as the crypto market refocused its energies towards regaining its lost strength.
The ERC-20 token has mainly been in the green, dipping once or twice this month but mostly making back lost ground whenever the bulls return. This reoccurred today when AXS posted a 19.48% increase in value while crypto bellwether continues to reel under the impact of the China crypto ban. This saw AXS surge to $70.14, with weekly gains up 22.14% in the last several days. This surge could be an indication to buy AXS.
AXS Technical And Fundamental Analysis
AXS' remarkable take-over of the blockchain gaming community has proven beneficial to its value. At the moment of writing, AXS is trading above the 20-day moving average (MA) price of $65.38, which shows that the bulls are holding a stronghold on the price.
The relative strength index (RSI) figure of 50.80 shows that investors want to buy AXS. Fundamentally, Axie Infinity is recording more NFT sales. According to DappRadar, Axie Infinity hit $2 billion in NFT sales in all-time sales. Axie Infinity beat the likes of CryptoPunks, and NBA Top Shot. This makes the AXS token the most valuable NFT collection to date.
Buy AXS at eToro from just $50 Now!