5 Best Ways to Make Money from NFTs
Please note that we are not authorised to provide any investment advice. The content on this page is for information purposes only.
It is possible to earn money using NFTs in addition to owning them. Most people want to acquire and maintain NFTs, which is great – especially for NFTs that represent art. However, a growing number of individuals are seeking ways to profit from NFTs.
In this article, we'll explain some of the strategies that you can use to grow your portfolio and profit from these tokens.
1. Get In On Promising NFTs Early
One great way to drive profitability is to find cryptocurrencies with the most potential and buy into them in their early days. This way, you can earn money as the coin's value rises and eventually sell it off at a profit. Well, this can also be applied to NFTs.
Over the past year, we've seen several NFT collections launch and grow significantly in price. Many NFT collections start at a low minting price, and eventually record massive price jumps. An investor who acquires these NFTs early just has to sell the NFT after it has recorded massive growth to earn profits .
Most NFTs are made available through pre-sales. Here, prospective investors can sign up and get the NFTs at a low price. Look out for the promising assets if you intend to make money from NFTs.
An interesting NFT collection is the Lucky Block Platinum Rollers' Club. The collection was minted in March 2022, with each token going for a minting price of $1,500. All analysts believe that this collection should see a massive uptick in value soon.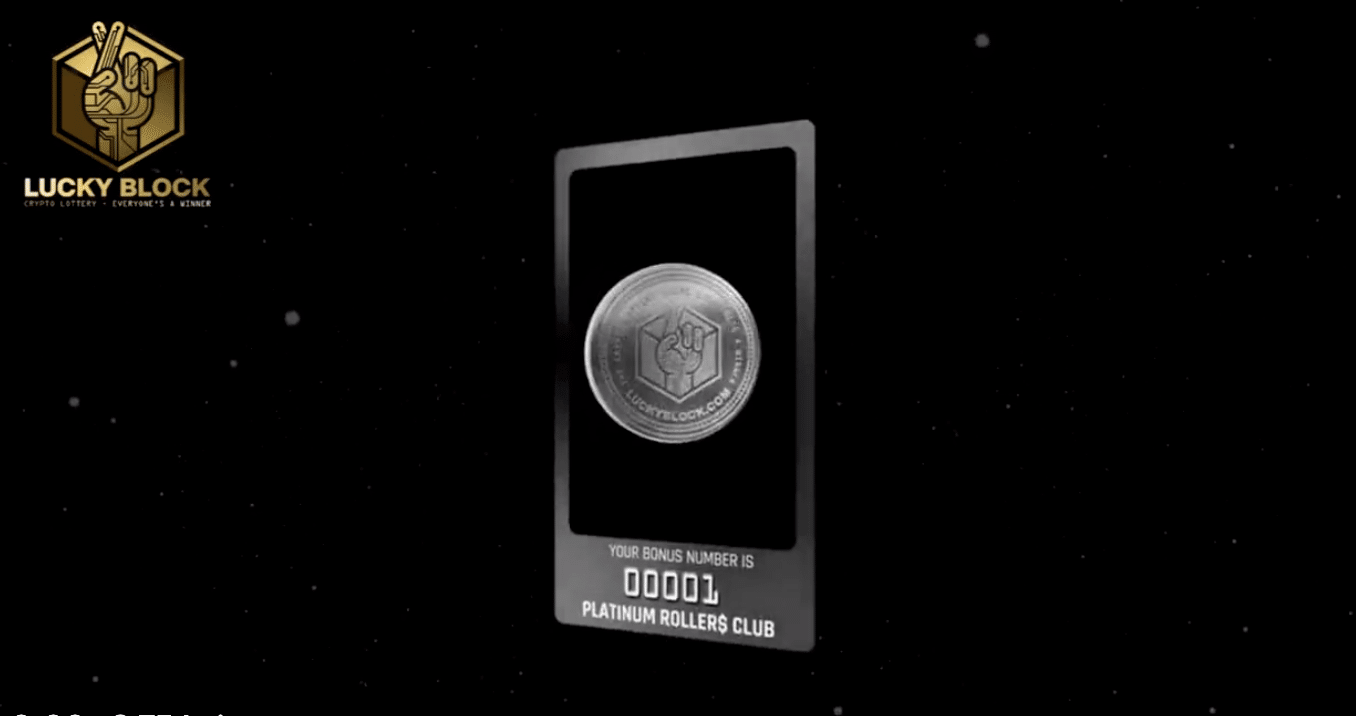 The Platinum Rollers' Club offers access to different jackpots from Lucky Block – one of the foremost blockchain-based gaming platforms in the market. With Lucky Block investing heavily in growth and marketing, there's a high likelihood that the Platinum Rollers' Club surges in value. Getting in early could put you on the path toward massive profitability.
2. The Classic Buy-And-Hold
Perhaps the simplest strategy to make money from NFTs is to buy and hold them.
The buy-and-hold strategy is simpler than getting in early. However, instead of buying a relatively unknown NFT collection, you can purchase the bigger names if you have enough money.
Let's consider the Bored Ape Yacht Club. A year ago, an average Bored Ape sold for between $150,000 and $200,000. Today, these NFTs sell for as high as $450,000 to $500,000. As a result of their relative scarcity and increase in demand, the Bored Ape NFTs are now among the hottest in the market.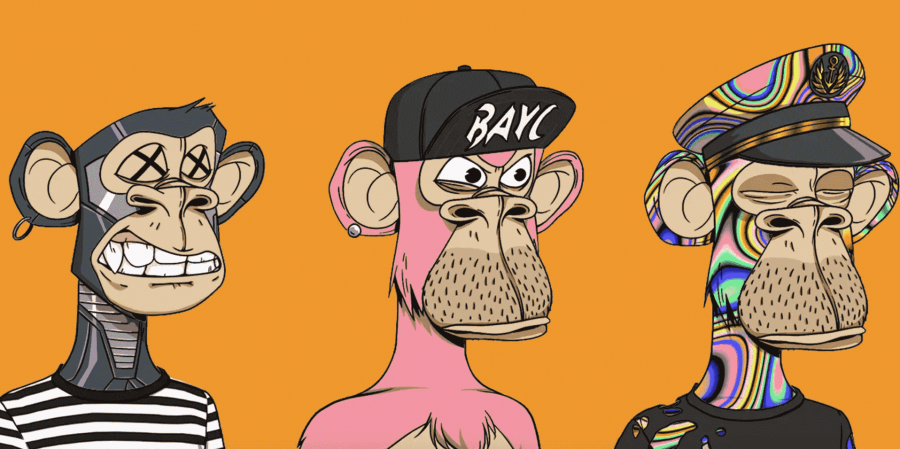 For instance, an investor who acquired a Bored Ape NFT last year would have doubled their investment and earned an impressive profit by today. All you need to do is discover the right collection to buy into, and you're set. Hold on and wait for the windfall.
3. Earn Through Play-To-Earn Games
Play-to-earn games have attained massive popularity in the crypto space. These games are a great option for investors looking to make money from NFTs.
Essentially, play-to-earn games are gaming platforms where players complete tasks and win specific items. They work like popular role-playing games such as League of Legends and Fortnite. However, instead of winning avatar skins or other in-game assets, play-to-earn games allow you to win cryptocurrencies or even NFTs.
A perfect example of this is Axie Infinity. The game revolves around Axies – digital pets that you can battle with other players for supremacy. However, in Axie Infinity, every Axie is an NFT, not just any random internet pet. When you defeat another player, you get their Axie, which means you gain another NFT for your collection.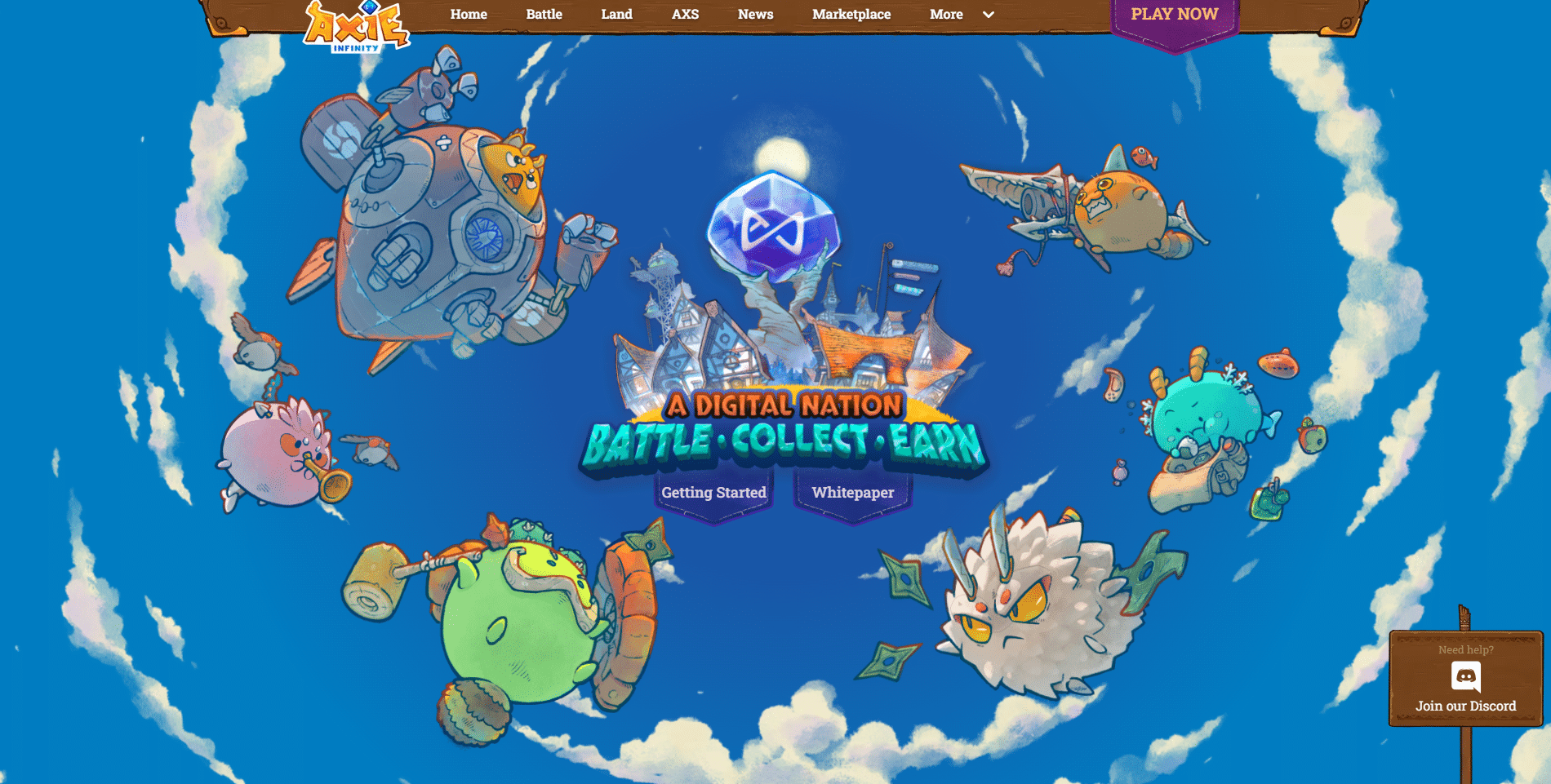 Most play-to-earn games have in-house NFT marketplaces where you can sell the NFTs you win to fellow interested players. Some also connect to external marketplaces like OpenSea where you can sell your NFTs to an even broader audience of potential buyers.
4. Mint Your NFTs
One of the most common approaches toward NFTs is simply to mint yours. Minting NFTs is the process of turning a physical asset into a digital one and publishing it on the blockchain. Once the asset has been minted, it is available to interested buyers and can be traded across different NFT marketplaces.
Thanks to blockchain technology developments, it is easy to mint NFTs. In fact, several of the top NFT marketplaces allow you to mint NFTs in easy steps.
However, it is also important that your NFTs are unique. The NFT space is growing and expanding daily. So you have to ensure that your NFT is valuable enough to garner attention.
We recommend that you increase your marketing efforts in regard to your NFTs. Effective promotion ensures that your NFTs reach their potential buyers.
5. Invest In NFT Coins
You can also make money from NFTs by purchasing coins attached to them.
These days, most NFT collections and play-to-earn games have digital assets that they use for payments, fees, and transaction settlements. These assets' values are tied to the platforms they represent – and, by extension, demand for the NFTs that run on these platforms.
The Platinum Rollers' Club was created by LuckyBlock – a platform with LBLOCK as its native token. By purchasing LBLOCK, you're essentially buying into the future of this NFT collection. Axie Infinity has its AXS coin too, which is available for investors.
Like regular cryptocurrencies, we recommend doing your research and understanding the ecosystem that the NFT belongs to before investing.