5 Best New Cryptocurrency to Buy In 2022
Please note that we are not authorised to provide any investment advice. The content on this page is for information purposes only.
If you are looking for the 5 best new cryptocurrency to buy then you've come to the right place.
We have details of the soft launch and pre-sale for a brand new world lottery token called LuckyBlock, as well as a selection of coins that either launched their mainnets roughly in the past 12 months or have received a new lease of life because of the metaverse opportunity.
Read on for where to invest in crypto for high sustainable returns. All investment entails risk so do your own due diligence before committing your funds.
1. Buy LuckyBlock (LBLOCK)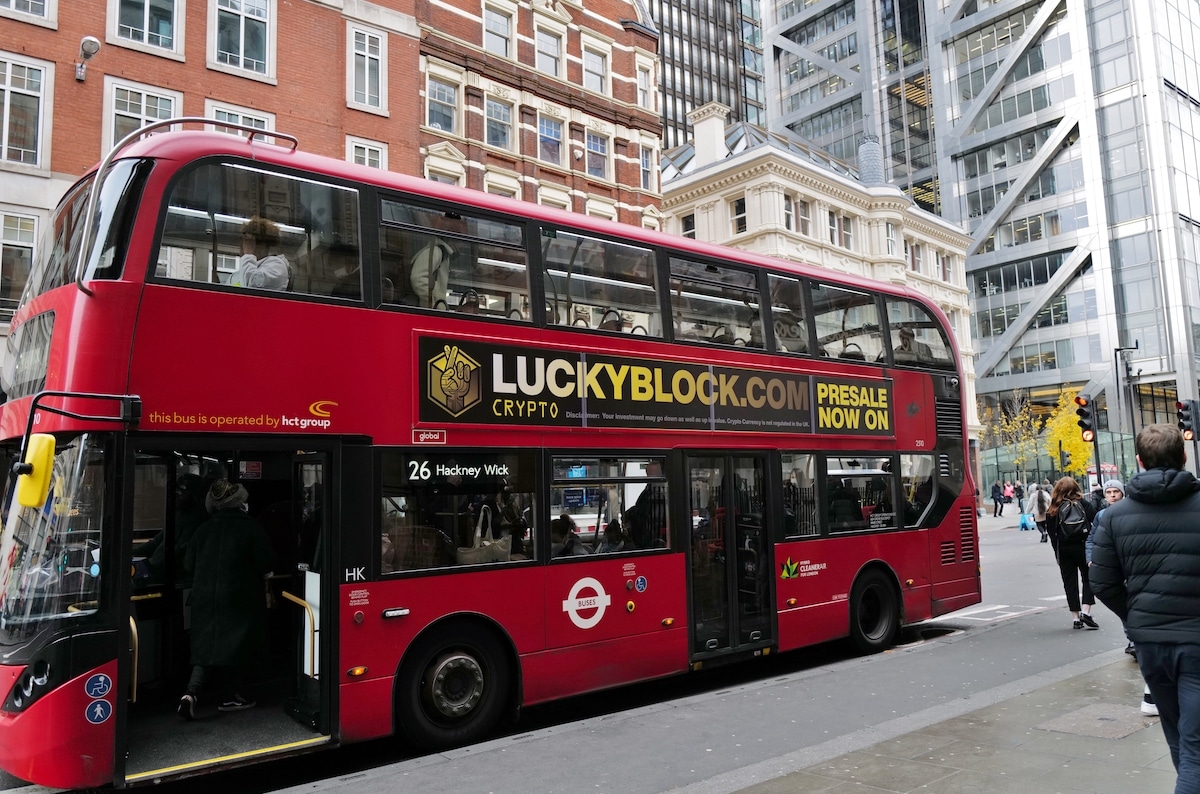 The internet has seen demand for gambling mushroom because it offers easily accessible online wagering.
So, it's hardly surprising these websites are fast-growing and highly profitable.
LuckyBlock envisions a worldwide lottery with players using Blockchain Protocols, operating on the Binance Smart Chain.
LuckyBlock is building a blockchain-based lottery that will not be bound geographically or tied to local financial systems.
Instead, it will focus on delivering full transparency and fairness in gaming by creating a lottery where every player has better win odds, while providing a solid investment strategy for token holders when contributing to the community.
Offline lotteries are expensive to run. By being based on blockchain LuckyBlock saves on those costs, so there's more money for prizes.
Also, with a blockchain lottery you don't have to worry about losing your ticket as everything is recorded on the decentralised blockchain ledger.
The lottery platform will be ready to deploy in  Q1 2022.
LuckyBlock soft launch and pre-sale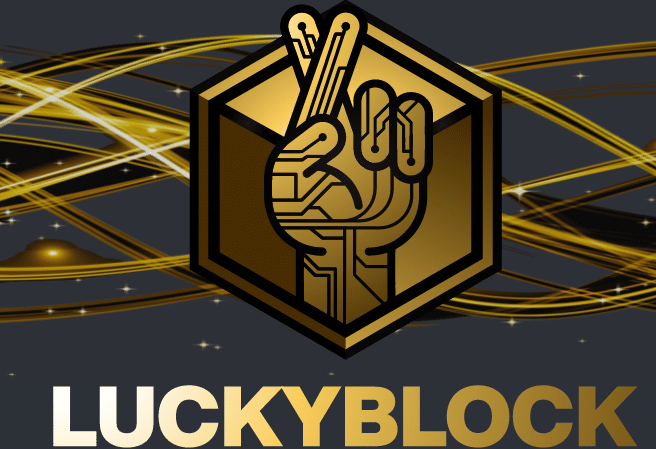 The LuckyBlock Token pre-sale began on 1 December, ending on 1 February 2022.
The pre-sale launch price is $0.00015
How to connect for the pre-sale
Download Trust Wallet to you iOS or Android device.
Decide how much you want to invest
Enter the amount expressed in BNB and Trust Wallet will convert that into the number of token you will be purchasing
When the pre-sale concludes on the 1 February, the token will automatically appear in the wallet
How to buy in the soft launch
But Lucky Block is also running a soft launch in which the first 50 investors can secure a lower token price of $0.00012. Minimum investment is $5,000 up to a maximum of
$250,000.
If you are interested in the soft launch then email [email protected]
Tokenomics
Total Tokens: 100,000,000,000
Liquidity locked for 1 year.
$0-10,000 no smart contract token lock
$10,000-$25,000 3 month Token Lock
$25,000-$50,000 6 month Token Lock
$50,000-$100,000 9 month Token Lock
$100,000-$250,000 12 month Token Lock
Token Audited By: Solid Proof https://solidproof.io
Where and when LuckyBlock will be listed
Pancakeswap Launch 1st Feb 2022
Coingecko Launch Feb 2022
Coinmarketcap Launch Feb 2022
Join LuckyBlock's online community
Telegram: t.me/LuckyBlockChainTG
Website: luckyblock.com
Whitepaper: luckyblock.com/whitepaper
Lucky Block is partnered with Finixio Ltd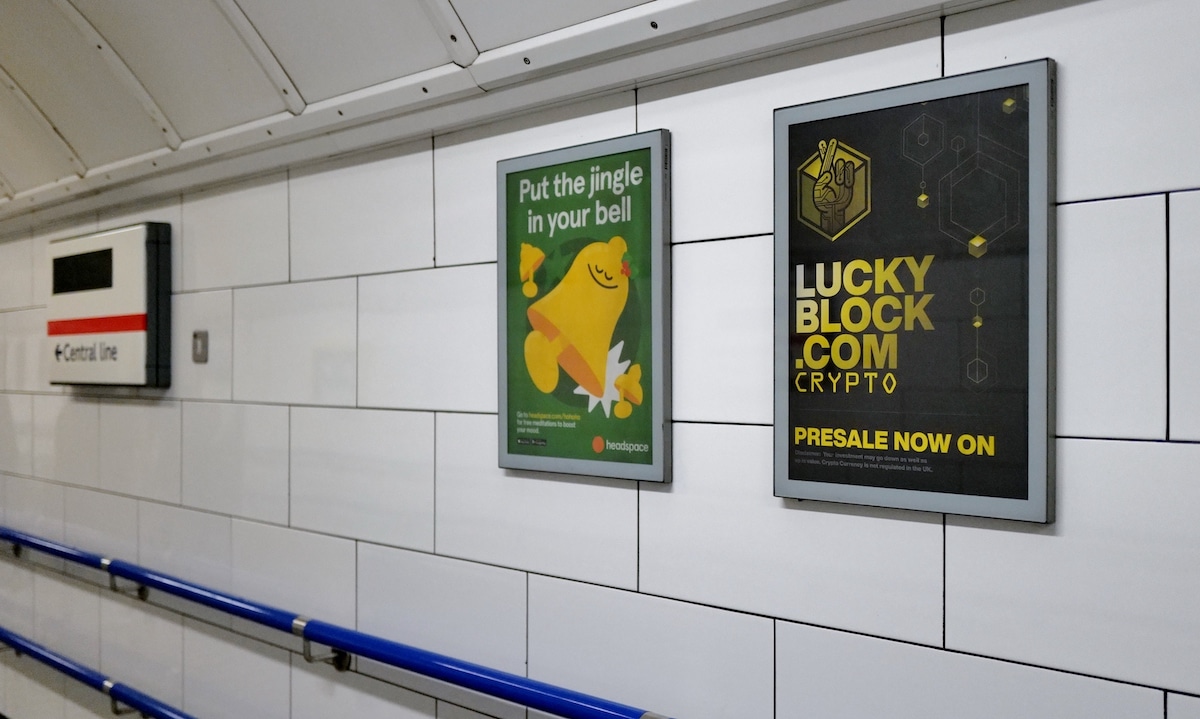 2. Buy Avalanche (AVAX)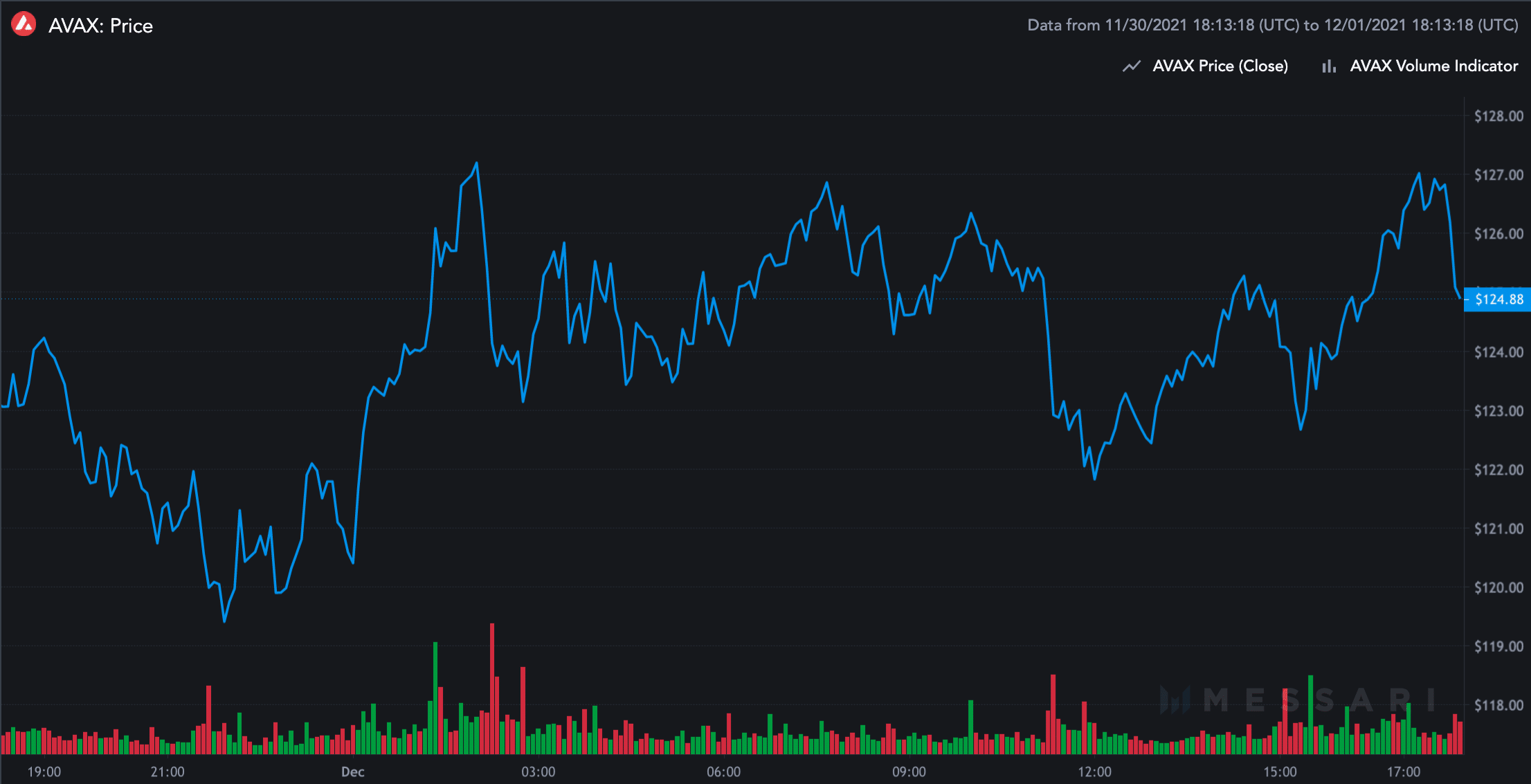 Avalanche protocol  has seen its native token rocket in price, making it one of the best performing Layer 1 tokens.
Layer one tokens have caught the interest of investors looking for Ethereum killers, or at least networks that have already solved the scaling problem. Ethereum is moving to a proof of stake verification system in order to solve scaling, which refers to how many transactions per second a network can support.
Avalanche supports 4,500 tps compared to around 12 on Ethereum.
The Avalanche mainnet launched a little over 12 months ago.
Top decentralized apps (dApps) running on the platform include Trader Joe (exchange), NFT Trade (marketplace) and Aave (DeFi).
Over the past one month AVAX is up 91% and currently priced at $125 with a market cap of  $28 billion
| PERIOD | VS USD | VS ETH | VS BTC | VS DEFI |
| --- | --- | --- | --- | --- |
| | | | | |
| | | | | |
| | | | | |
| | | | | |
| | | | | |
| | | | | |
Table data as at 1 December 2021
3. Buy Solana (SOL)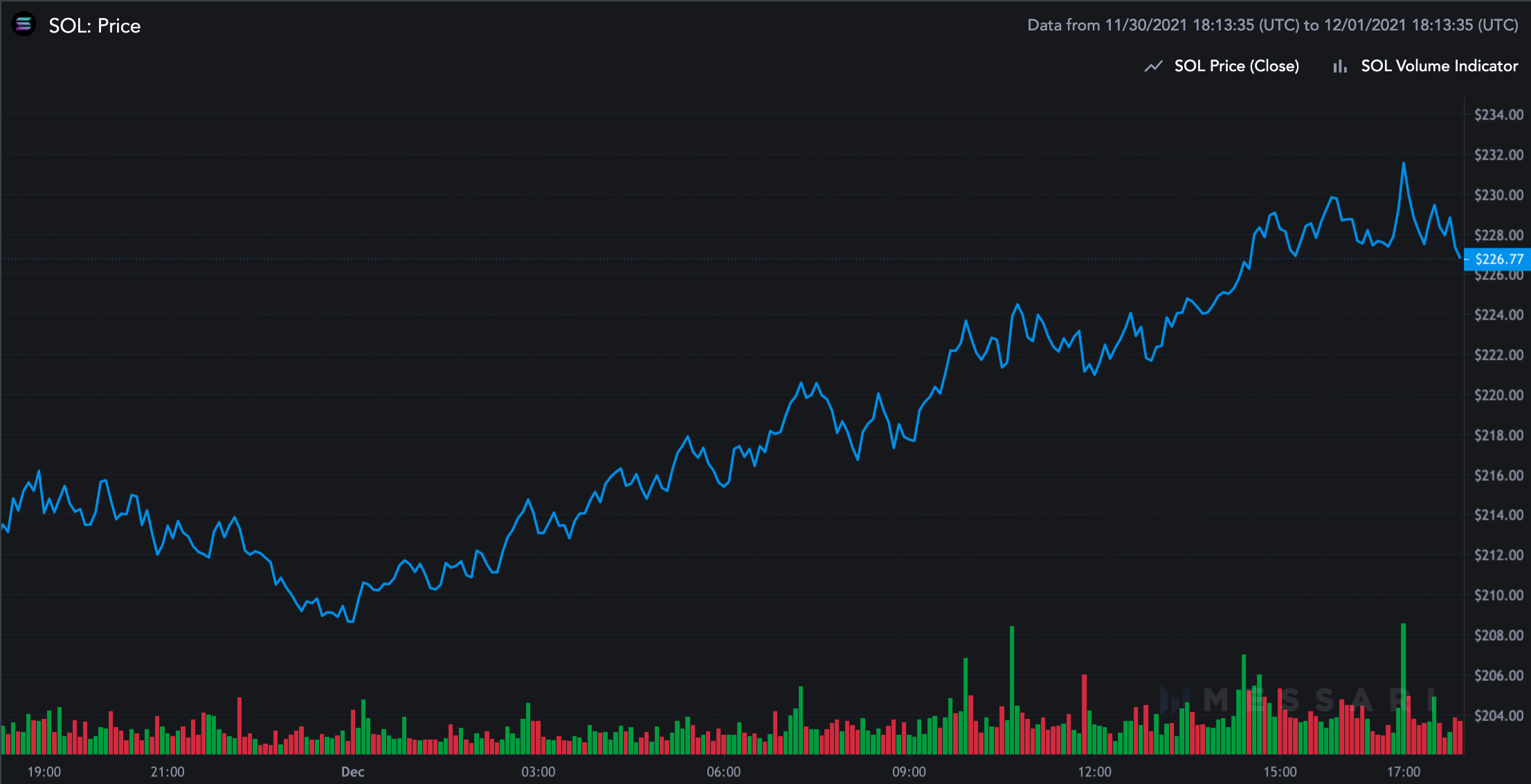 Solana is another Layer 1 network, meaning it does not sit on top of another blockchain and was built from the bottom up with a design to overcome the load issues that make Ethereum slow and expensive to run dApps on.
Solana network can potentially get up to 65,000 transactions per second. The protocol has attracted a lot of attention from developers and investors alike and is now the fifth most valuable by market capitalisation ($69 billion).
Solana uses a new protocol called proof of history to automatically order transactions as well as proof of stake.
Over the past month Solana is up 11% and over the past year has returned an incredible 11,462%.
As of 1 December SOL was priced at $228. It's all-time high (ATH) is $258, so it is 18% below its ATH.
| PERIOD | VS USD | VS ETH | VS BTC | VS DEFI |
| --- | --- | --- | --- | --- |
| | | | | |
| | | | | |
| | | | | |
| | | | | |
| | | | | |
| | | | | |
Table data as at 1 December 2021
4. Buy Axie Infinity (AXS)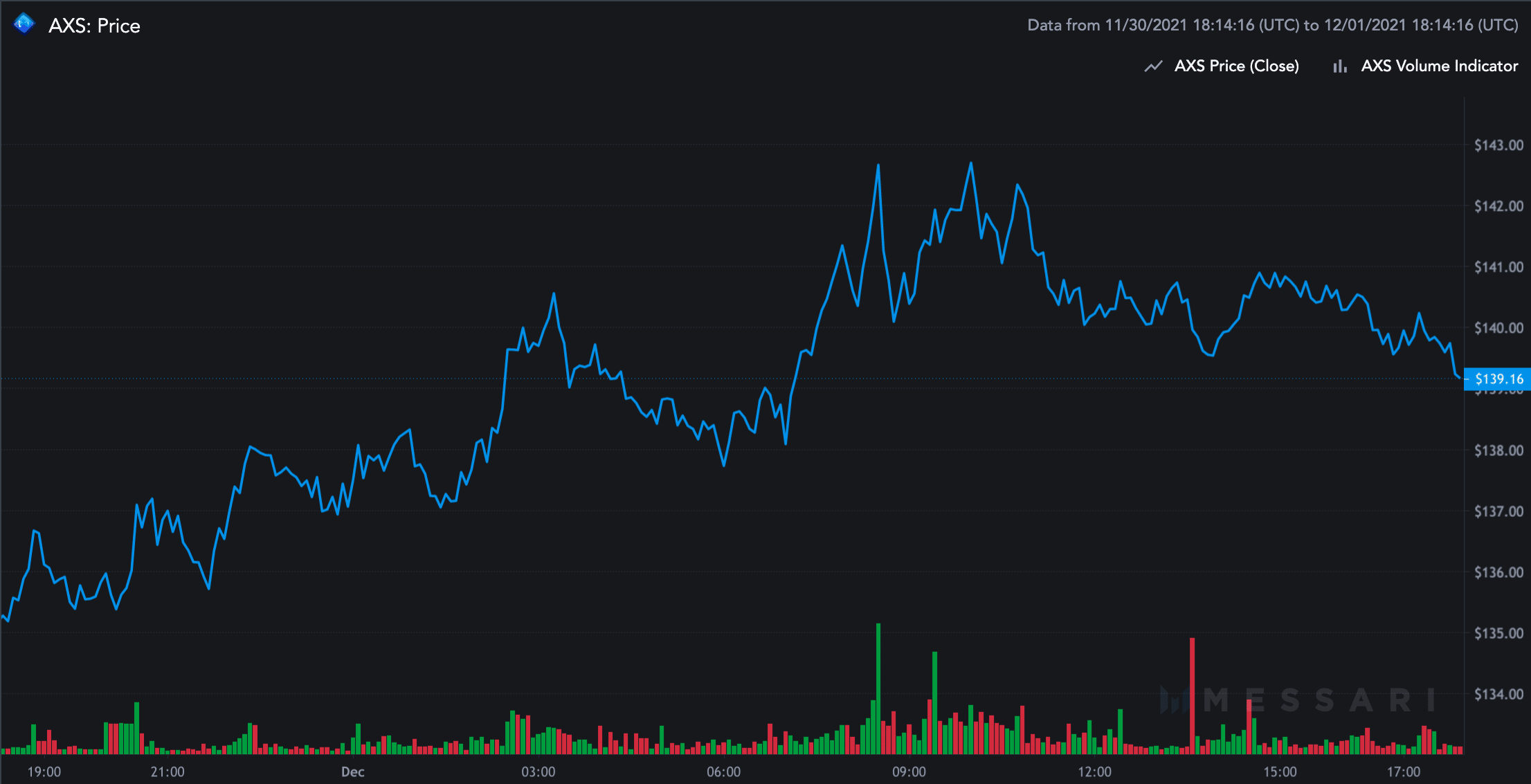 Axie Infintiy is the leading play-to-earn blockchain-based game. The gameplay is built around pet training, which might sound boring but playing it has turned into a way to make a living in places as diverse as Vietnam (the home country of its developers) and Venezuela.
Players collect, breed, battle, and trade in-game pets known as Axies. Game assets include NFTs as well as fungible tokens. But it is the NFT angle that has helped boost the value of the network. With the metaverse a key computing concept that is now turning into reality in many corners of the internet, games such as Axie Infinity and the technology it is based on are likely to be key centres of wealth creation.
The Token is trading 17% off its all time high, currently pricing it at $138. AXS is ranked the 24th most valuable coin by market cap ($8.4 billion).
| PERIOD | VS USD | VS ETH | VS BTC | VS DEFI |
| --- | --- | --- | --- | --- |
| | | | | |
| | | | | |
| | | | | |
| | | | | |
| | | | | |
| | | | | |
Table data as at 1 December 2021
5. Buy Enjin (ENJ)
Enjin is a pioneer in blockchain gaming, providing the tools for game makers and players to deploy NFTs [non-fungible tokens]. The team at Enjin have even invented their own NFT ERC token (i.e. ethereum compatible), the ERC1155 as opposed to the widely used ERC721 standard.
In addition to providing gaming services the Singaporean company also operates a marketplace for trading in-game assets.
With NFT technology already endorsed by Mark Zuckerberg as one of the building blocks of the metaverse, Enjin is well placed to exploit the growing business opportunities in the marriage of crypto and gaming and the intersection of the virtual and real worlds in the metaverse.
ENJ is 22% off it all-time high and is currently priced at $3.63. The network has a market cap of just over $3 billion.
| PERIOD | VS USD | VS ETH | VS BTC | VS DEFI |
| --- | --- | --- | --- | --- |
| | | | | |
| | | | | |
| | | | | |
| | | | | |
| | | | | |
| | | | | |
Table data as at 1 December 2021
Your capital is at risk