5 Best Cryptocurrency-based Movies to Watch on Netflix, Amazon Prime, Youtube
Please note that we are not authorised to provide any investment advice. The content on this page is for information purposes only.
When it comes to interesting topics for movies, the entertainment industry has a lot to offer. Whether it's a crime thriller or rom-com, we, the viewers, are blessed with several iconic genres to binge-watch! 
Amidst all the genres, cryptocurrency movies are becoming popular too. This has become possible due to the quick expansion of cryptocurrencies, starting from Bitcoin to the Ethereum-based Enjincoin.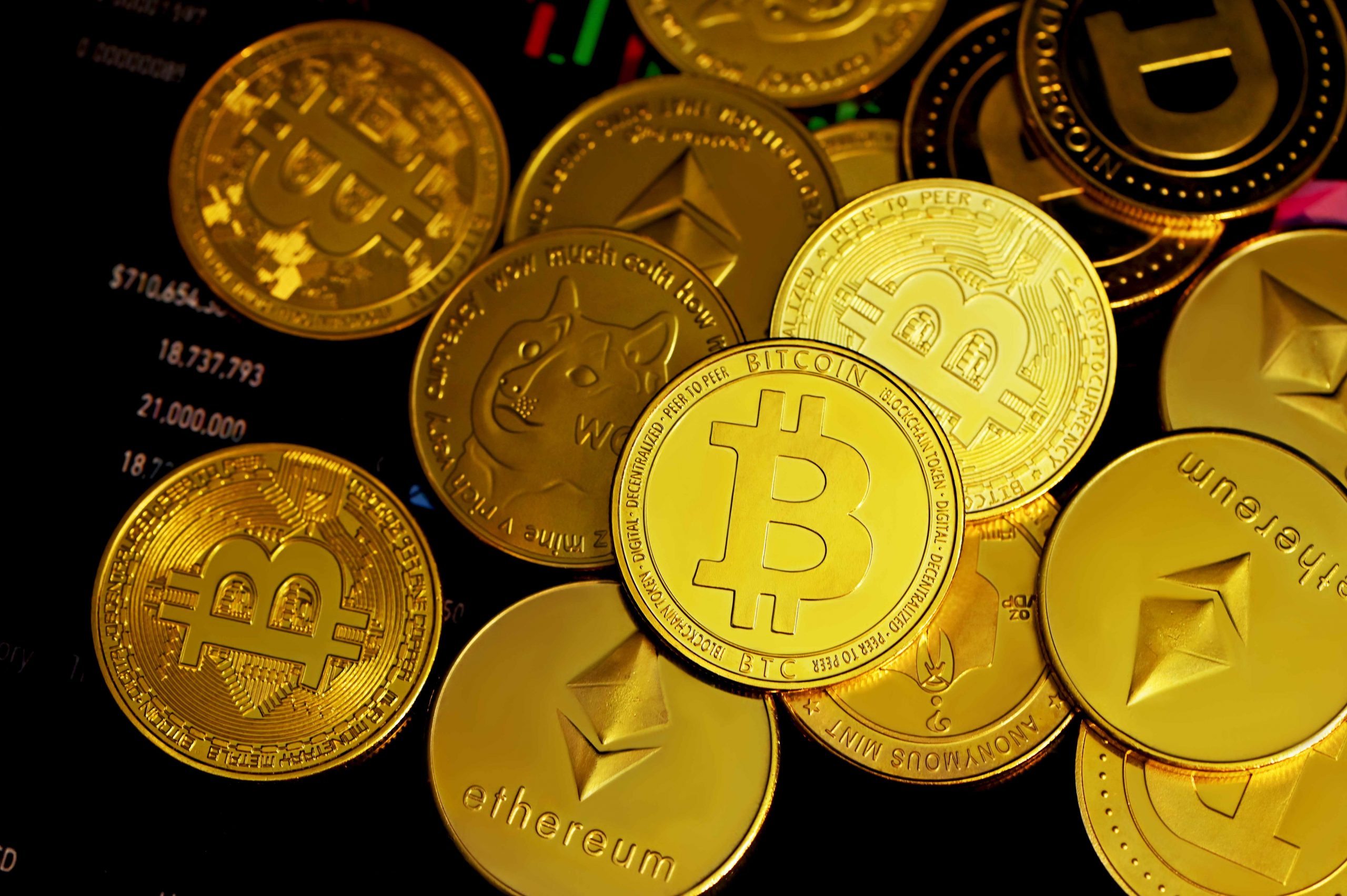 While cryptocurrency movies are interesting to watch, you must be wondering whether any of them are available on Netflix or other OTTs. Of course, there are! And trust us, they are one of the best movies you will watch this weekend.
So, if you are a crypto-movie buff, do not miss the below-mentioned OTT watches of all time: 
Trust No One: The Hunt for Crypto King
Platform: Netflix
If you are into crypto-related documentaries, you shouldn't miss watching Trust No One: The Hunt for the Crypto King. Directed by Luke Sewel, the documentary revolves around a group of cryptocurrency investors investigating the death of Gerry Cotten. Here, Gerry Cotten happens to be the founder of their exchange. They also suspect Cotten of stealing $250 million from them.
The documentary has a nail-biting turn of events with an amazing narrative to keep you at the edge of your seats. It was released this year on March 30 on Netflix. By April 3, 2022, the outstanding documentary had 12 million viewing hours on the platform globally.
Bitcoin: Shape the Future
Platform: YouTube
You should never miss out on good content that's available for free! That's why we would suggest you to watch this fantastic documentary called Bitcoin: Shape the Future that's available on YouTube. The documentary is created as per China's viewpoint on Bitcoin, along with the crypto landscape in the country. It mentions popular Chinese crypto spaces like Huobi and Bitmain. 
It's the first Chinese Bitcoin documentary, and we are sure it wouldn't disappoint you! The story focuses on how Chinese crypto companies are using decentralized cryptocurrency to shape their future. It gives an interesting glimpse of their crypto space and its possible use in the future.
The Rise and Rise of Bitcoin
Platform: Amazon Prime Video
Directed by Nicholas Mross, the Rise and Rise of Bitcoin is an American documentary that's based on Bitcoin. It features interviews of several companies and professionals who have helped Bitcoin to emerge worldwide. The documentary has Brian Armstrong, Gavin Andresen, and Charlie Shrem as leads. It was released on April 23 (2014) and has received the Tribeca Film Festival award.
The story focuses on David Mross, who is a computer programmer and a Bitcoin enthusiast. The best thing about the documentary is that you will learn a lot of things about both Bitcoin and blockchain. So, if you are planning to set your foot in crypto, this one's a must-watch! 
Explained: Cryptocurrency
Platform: Netflix
Explained is one of the most popular non-fiction series that focuses on stock markets, diamonds, cryptocurrency, etc. One of its episodes is based on cryptocurrencies (season 1) that walks down the complexities of digital currency. It talks about the basics of crypto, along with its working principle and the entire journey. 
The series premiered back in 2018 on Netflix with weekly episodes. It also had a season 3 and 4 that premiered on Sept 26, 2019, and July 16, 2021, respectively. The show also has five spin-off series for viewers to watch. 
So, if you want a good watch with your crypto-pals, this one should be on your list of Netflix movies to check out this month. 
Crypto
Platform: Amazon Prime
We will wrap up our list with the 2019 American crime drama thriller movie based on money laundering.
Directed by John Stalberg Jr., Crypto has Beau Knapp, Alexis Bledel, and Luke Hemsworth in the leads. It has multiple references to cryptocurrency throughout the storyline. 
The movie revolves around money laundering and other decentralized forms of money, where crypto is a part of it.
So these were five crypto-based movies on several platforms. Have you watched any of them? If not, try them out today!