Malaysia's Next Election Sure to be a Bit of a Mess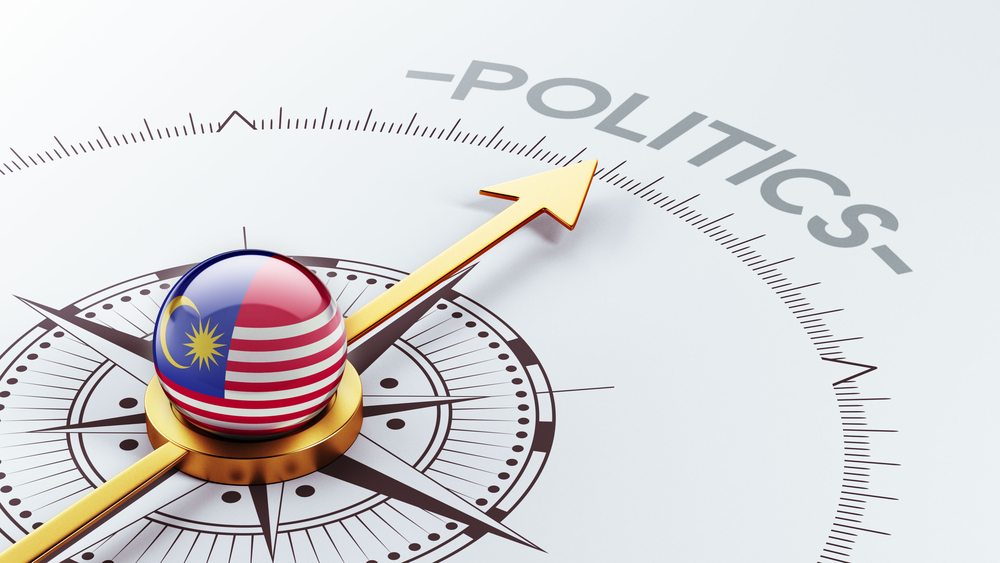 Please note that we are not authorised to provide any investment advice. The content on this page is for information purposes only.
On 29 June this year, Lim Guan Eng, the Chief Minister of Penang state and Secretary General of the opposition Democratic Action Party (DAP), was arrested and charged with two counts of corruption and abuse of public office.
On 29 June this year, Lim Guan Eng, the Chief Minister of Penang state and Secretary General of the opposition Democratic Action Party (DAP), was arrested and charged with two counts of corruption and abuse of public office.
The case at hand was Lim's 2015 purchase of a house from businesswoman Phang Li Koon for below the estimated market value of the property. Members from the ruling United Malays National Organisation (UMNO) party first made public allegations about impropriety in the deal in March and the Malaysian Anti-Corruption Commission (MACC) quickly opened an investigation.
The minute details of the transaction and Lim and Phang's links have played out extensively across government-aligned newspapers, websites, and television stations, as well as in alternative media. However, the strength of the publicly available evidence remains murky at best. The government's case will rest on the ability of the prosecutor to prove allegations that the house's low price was tied to a separate sale of state government land in Penang to a company called KLIDC. For their part, the DAP, Lim, and Phang have denied the allegations, stating there was no connection between the house purchase and the land sale and no business relationship between Lim and Phang.
The government's handling of the case suggests it will be played out for maximum effect. It was quickly announced that the lead prosecutor for Lim's case would be the Attorney General (AG) of Malaysia, Apandi Ali. Critics have raised questions about Apandi's independence from government pressure, pointing to his close links with the ruling government. Apandi was picked by Prime Minister Najib Razak to replace the former AG Abdul Gani Patali, who was investigating the 1MDB corruption scandal. Upon taking office, Apandi closed the investigation on 1MDB and cleared Najib of all wrongdoing. Apandi even ran as an UMNO candidate in the 1990 elections.
There are several implications for the DAP and Malaysia's other opposition parties in the near future.
First, the Lim case provides an opportunity to portray Penang's DAP-led government in a negative light. The opposition has sought to use state-level power, particularly in Penang and Selangor states, to showcase an image of clean and efficient administration. Opposition politicians have complained that the ruling Barisan Nasional coalition has put their activities under particular scrutiny. It is unlikely that Lim's case (or other recent cases spotlighted in the media) will do much to dislodge the DAP's power in Penang state in the coming election. However, these cases serve to tarnish the opposition's image.
The DAP also faces a delicate balancing act: fighting against what it sees as politically motivated charges, while still being seen to take seriously its own campaign messages of anti-corruption and transparency. Lim and his supporters have pointed out the irony that the MACC has vigorously pursued the house purchase case while the 1MDB corruption scandal has been largely untouched by domestic investigators.
Yet this defence does not exonerate Lim from contesting the charges and the government's case in court. The DAP also faced criticism for its call for snap elections in the wake of the charges. Snap elections in Penang, Lim argued, would consolidate the opposition's position and obtain a 'fresh mandate' for the state's coalition government. But DAP's opposition allies in the Pakatan Harapan coalition strongly objected, since opposition unity to guarantee straight fights against Barisan Nasional is currently lacking. The idea was eventually abandoned.
Perhaps the biggest implication is that Lim, facing conviction and possible prison time, may be unable to contest in the next general elections, coming as soon as the first quarter of next year. For his part, Lim says he 'cannot be saved politically'. Jailing opposition politicians to neutralise threats has been a predictable choice in the government's 'menu of manipulation'. Lim himself spent a year in jail after being sentenced under the Sedition Act; his father Lim Kit Siang was previously detained for 17 months. Opposition leader Anwar Ibrahim was handed a five-year jail sentence in time to circumvent his party's attempt to put him in office, and remains imprisoned today. Rafizi Ramli, Secretary General of Anwar's party, PKR, was recently charged under the Official Secrets Act; like Lim, he may be unable to contest in the next general election.
Malaysia's UMNO-dominated government is facing one of the most challenging elections of its long political hegemony. However, its handling of Lim Guan Eng's case suggests it still has a formidable set of tools to obstruct and defuse threats from its main opposition.
Malaysia: chipping away at the opposition before the next election? is republished with permission from East Asia Forum