Best Stocks to Buy in Ireland Today – 10 Best Stocks to Invest In Now
These days it is easier than ever to trade the stock market – although that is only one part of the equation. Much thought has to be put into the stocks that you invest in so that you give yourself the best chance of generating a positive return. With so many stocks to choose from, it can seem a little daunting to decide which ones are best to add to your portfolio.
To help smooth this process for you, we've done all the research and created a list of the Best Stocks to Buy in Ireland Today. We've employed various strands of analysis to ensure that our stock predictions are rooted in logic and have the best chance of succeeding over the long term.
eToro – Best Place to Buy Stocks Right Now Ireland
*Price data and returns are correct as of December 6, 2021.
Best Shares to Buy Now Ireland
The section that follows will dive into the best stocks to buy in Ireland today in detail, touching on aspects such as company financials, business models, and structure. However, if you're looking to buy stocks Ireland right away, then here's a quick overview of our top ten picks:
If you're looking to buy shares in any of these companies right now, we'd recommend eToro, as they allow Irish traders to invest with 0% commissions and from as little as $50 (€43) per position!
Best Shares to Buy Ireland – Full Reviews
As you can see from the list above, there is a diverse selection of companies to choose from if you're looking to invest in stocks today. Let's review each of these companies one by one so that you gain a deep understanding of why they've made the list.
1. Amazon (AMZN) – Overall Best Stock to Buy in Ireland Right Now (BUY)
Industry: Consumer Cyclical
Current price: $3,401.51
Market value: $1.72trn
Dividend yield: N/A
YTD return: +6.67%
December 6 to December 10: Our number one stock pick for Irish traders is Amazon. Many people look to buy Amazon stock due to the company's strong and stable characteristics – and this tends to work out well, as you can see from the price chart! Although Q3 earnings missed analyst expectations, there's still plenty of reasons why this stock could bounce back.
Firstly, revenue rose by 15% from Q3 2020, which seems like a positive fact in isolation. However, net income fell by 49% from a year ago, which can be attributed to factors such as supply chain issues and higher labour costs. However, much of the optimism around the company is centred on Amazon Web Services (AWS), which looks to dominate the cloud-computing market. This segment of Amazon's business grew 39% in Q3 2021, highlighting the potential it has.
In the future, Amazon is ensuring that they don't rely too heavily on the retail segment of their business and are now generating substantial revenues from third-party seller services and subscription-based services. Furthermore, Amazon intends to invest heavily in digital media, which will pay dividends over the long term. Overall, although Amazon's earnings release didn't make waves, we still believe the company is an excellent investment as we advance.
68% of retail investor accounts lose money when trading CFDs with this provider.
2. Trinity Biotech (TRIB) – Best Irish Penny Stock to Buy (BUY)
Industry: Healthcare
Current price: $1.70
Market value: $35.53m
Dividend yield: N/A
YTD return: -52.91%
December 6 to December 10: Trinity Biotech is a company involved in developing, manufacturing, and marketing diagnostic test kits and equipment. This equipment helps physicians diagnose patients' problems accurately and develop a tailored treatment plan. Right now, Trinity Biotech is trading at around $1.71, making it firmly in the category of penny stocks.
The company is set to release Q3 2021 results this week, which investors are eagerly waiting to pore over. The last quarter saw Trinity Biotech post a net loss of $783,000, which was a shock considering the company made a profit of $1.6 million in the previous quarter. However, Trinity Biotech did have over $28 million in cash reserves at the end of Q2 2021, which will ensure they can operate for the foreseeable future.
From a technical perspective, Trinity Biotech's share price is just about to reach a strong support level at $1.70. The last time that price hit this point, shares increased by over 300% over the following months. Overall, the fact that this support level coincides with the Q3 2021 announcement is good news – so all eyes are on financial reporting sites to see if the company's results can prompt a push upwards!
68% of retail investor accounts lose money when trading CFDs with this provider.
3. Palantir Technologies (PLTR) – Best Stock to Buy in Ireland at a Discount (BUY)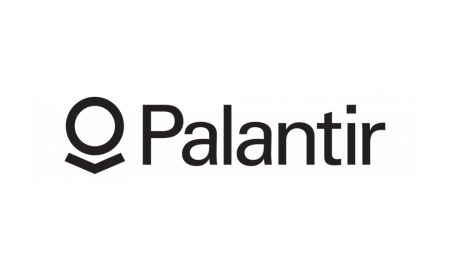 Industry: Computer Software
Current price: $18.60
Market value: $38.03bn
Dividend yield: N/A
YTD return: -20.45%
December 6 to December 10: Palantir Technologies was one of the hottest stocks in the market earlier in the year, hitting an all-time high of $45 back in January 2021. However, shares have fallen over 53% since then, thanks to stock dilution and rising costs.
Although this seems terrible, there are reasons to be optimistic here. Firstly, Palantir has worked with various government agencies and has recently expanded into the private sector, thanks to it being one of the first-movers in this industry. Furthermore, the company is increasing revenues every quarter, with gross profit at its highest level ever. The company is also very optimistic in its guidance, saying that it expects to have sales growth of over 30% in each of the upcoming years.
As Palantir is focused on data analysis and reporting, the company could be in the ideal spot to benefit from the increase in value that 'big data' has to companies. Also, the company isn't far from profitability, which is remarkable considering it lost $853m just a year ago. Overall, although there are risks to contend with, this stock could be a great play to buy at a discount and hold long term.
68% of retail investor accounts lose money when trading CFDs with this provider.
4. PayPal (PYPL) – Best Financial Services Company to Invest In Now (BUY)
Industry: Business Services
Current price: $184.87
Market value: $216.62bn
Dividend yield: N/A
YTD return: -20.26%
December 6 to December 10: PayPal has been around for years yet remains one of the most popular payment processors for online transactions. This place in the market has ensured PayPal continues to thrive in the modern era, as the company now has over 403 million active users. This figure is likely to grow even further as we continue to transition to a more cashless society in the years ahead.
One of PayPal's most significant advantages over competitors is its reputation as a safe option for payments. This reputation was fostered over the years thanks to PayPal's partnership with eBay, which helped boost the company into the public consciousness. This intangible aspect cannot be understated, as consumers often seek out the most secure payment method rather than the cheapest – which helps to explain PayPal's success.
Although PayPal's Q3 earnings are not out until November 8, there is reason to be hopeful looking at recent trends. PayPal's operating margin over the trailing twelve months is an impressive 17.23%, which has helped the company generate over $1bn in net income in each of the past four quarters. Furthermore, the company had over $12bn in cash at the end of Q2 2021, which is excellent for potential acquisitions. Overall, we feel that PayPal shows no signs of slowing down, which is why it's such a good investment for Irish investors.
68% of retail investor accounts lose money when trading CFDs with this provider.
5. Square (SQ) – Best Innovative Stock to Buy Right Now (BUY)
Industry: Technology
Current price: $175.99
Market value: $80.88bn
Dividend yield: N/A
YTD return: -20.42%
December 6 to December 10: Square is a financial services firm traded on the NASDAQ that was founded in 2009 by Jack Dorsey, who is also one of the founders of Twitter. The company went public in 2015 and has grown exponentially since then, now being valued at over $100bn. If you are based in Ireland, you may not have had much direct use of Square's products – yet the company still has a vast user base in other parts of the world.
Square provides point-of-sale devices, loans, and other tools that aim to streamline business operations. One of the most exciting aspects of Square's business is that the company is now targeting larger enterprises, which will naturally increase revenues. However, most of Square's success is derived from the super-popular Cash App, which has had over 70 million users in the last year alone.
Square's recent Q3 earnings were slightly disappointing, with gross profit from the Cash App missing analyst estimates. However, there is context to this, as Square has been spending heavily on product development, with a significant focus on cryptocurrency trading. Finally, Square has recently announced its plan to acquire Afterpay for around $29bn. This will give the company access to a broader market and help drive revenue through Afterpay's 'Buy Now Pay Later' business model – which will hopefully translate to better stock performance.
68% of retail investor accounts lose money when trading CFDs with this provider.
6. Sea Limited (SE) – Best Stock to Buy for Long-Term Gains (BUY)
Industry: Communication Services
Current price: $245.35
Market value: $135.10bn
Dividend yield: N/A
YTD return: +25.23%
December 6 to December 10: Another company to consider adding to your portfolio is Sea Limited. Sea Limited is a Singaporean tech company that has been around since 2009 but has come into the public consciousness over the past couple of years. The company owns various well-known firms that operate within Asia, including Shopee, SeaMoney, Garena, and Lion City Sailors FC.
We are so optimistic about Sea Limited because the company operates in gaming, e-commerce, and financial services – which are three segments expected to prosper in the years ahead. Sea Limited's gaming segment, called Garena, develops games played by 725 million mobile gamers during Q2 2021. This helped the gaming segment become the closest to being profitable, which the other two are not at present.
Shopee is where most of the optimism lies for Sea Limited, as this is the most downloaded shopping app in Southeastern Asia – which is a vast potential audience. Shopee is growing exponentially in the Asian market and is now expanding into South America. Finally, Sea Limited even offer a digital wallet (called SeaMoney) that is tailored towards emerging markets. This forward-thinking approach is why we believe SeaLimited would be a great addition to your investment portfolio for the years ahead.
68% of retail investor accounts lose money when trading CFDs with this provider.
7. Accenture PLC (CAN) – Best Irish Company to Invest in Now (BUY)
Industry: IT Services
Current price: $361.19
Market value: $237.36bn
Dividend yield: 1.05%
YTD return: +40.84%
December 6 to December 10: Accenture is an Irish professional services company that offers IT services and consulting in countries across the globe. The company has vast numbers of clients in the Fortune 100 and Fortune 500 lists and has a fantastic reputation when it comes to strategy, digital marketing, analytics, and software implementation.
Accenture is well-placed to benefit from the current business environment, as more and more companies are looking to 'digitise' their operations. The company has over 600,000 employees worldwide and is adding thousands more each quarter. Furthermore, Accenture is still growing in pretty much all markets they operate in and have increased revenues by more than $2.5bn as compared to the same time last year.
Looking ahead, the fact that Accenture has over $2.2bn in free cash flow, which has enabled the company to continue its share repurchase programme. Furthermore, Accenture pays a consistent dividend yield of 1.05% and even increased its dividend to $0.97 per share back in September. These are all signs of a healthy company, and we feel that Accenture will remain one of the best Irish stocks to buy for the months and years ahead.
68% of retail investor accounts lose money when trading CFDs with this provider.
8. Cloudflare Inc (NET) – Best Growth Stock to Buy Now (BUY)
Industry: Technology
Current price: $150.08
Market value: $51.38bn
Dividend yield: N/A
YTD return: +101.21%
December 6 to December 10: Cloudflare is a company you may not have heard of, as they typically go under the radar. However, this web security company is up over 164% since the turn of the year and is now valued at over $60bn. The great news is that you haven't missed the boat with this growth stock yet, as there is still plenty of gains to come if the current trajectory continues.
Q3 revenues increased by 51% from Q3 2020, which is far higher than analyst estimates. These revenues helped propel Cloudflare to profitability on a non-GAAP basis for the first time, which is a massive milestone for the company and one they did not expect to reach until next year. Revenue growth and improved margins helped create this profit, which bodes well for Q4 earnings when they roll around.
Looking ahead, the earnings report provided guidance of between $184 million and $185 million in revenue for Q4 2021. Again, this is higher than analyst estimates and highlights how well the company is doing behind the scenes. With numbers like this, there's no doubting that Cloudflare's stock has the impetus needed to continue this impressive bull run.
68% of retail investor accounts lose money when trading CFDs with this provider.
9. Advanced Micro Devices (AMD) – Best Semiconductor Stock to Buy Today (BUY)
Industry: Semiconductors
Current price: $136.25
Market value: $164.51bn
Dividend yield: N/A
YTD return: +47.62%
December 6 to December 10: If you are interested in gaming, you'll likely have heard of AMD. AMD develops computer processors for various uses and is best known for its graphics chips that can be implanted into computers. Although the market seems to be dominated by NVIDIA right now, AMD seems to be carving out a profitable area for itself.
AMD's GPU prices have been increasing steadily every quarter, helping to drive revenues for the company. Furthermore, the launch of the new RX 6600 GPU has captured the attention of gamers worldwide and has become AMD's highest-selling chip in the process. The GPU sector is expected to continue growing rapidly, which is great news for AMD and this business segment.
Revenue in Q3 2021 increased by 53.98% from the previous year, whilst net income was up a remarkable 136%. This has given AMD an EPS figure of $0.75 – also up 134% from last year. Overall, these Q3 figures highlight that the company is expanding rapidly, even in the face of stiff competition. Due to this, AMD looks likely to be a great buy opportunity as we head into 2022.
68% of retail investor accounts lose money when trading CFDs with this provider.
10. AT&T (T) – Best Dividend Stock to Buy Now (BUY)
Industry: Telecom Services
Current price: $23.46
Market value: $167.53bn
Dividend yield: 8.87%
YTD return: -20.31%
December 6 to December 10: AT&T is the world's largest telecommunications company and the largest mobile service provider in the US, boasting a market cap of $170.28bn. The company hasn't had the best year, with shares rising in the early part of 2021 before falling around 30% to today's levels. However, although this seems like a negative, there are certain factors to consider which provide optimism.
Firstly, AT&T is known for providing a solid dividend, with current yields sitting at 8.87%. Furthermore, the company has been investing heavily in 5G infrastructure, which is essentially an investment in the future. As more consumers transition to 5G services, these upgrades will likely bear fruit for AT&T.
Finally, AT&T's content division, WarnerMedia, is merging with Discovery – which will mean AT&T will save billions each year in expenses. This money can be better served elsewhere, such as reducing the significant debt burden that AT&T currently has. Ultimately, these signs point to smarter financial decisions, appeasing shareholders and improving share price performance over the long run.
68% of retail investor accounts lose money when trading CFDs with this provider.
So, if you're looking to invest in any of the companies we've mentioned in this list, we recommend using eToro. eToro is our number one broker if you're interested in the best stocks to buy in Ireland today, as they are FCA-regulated and will enable you to invest commission-free!
Best Stock to Buy Right Now & Watch – December 6 to December 10
Whilst researching the best stocks to buy in Ireland today, several companies were on our watchlist but just didn't make the cut for our top ten list. Here are two of the companies that just missed out but may be worth considering in the months ahead:
VISA (V): Visa's Q3 2021 earnings comfortably beat analyst expectations, with the company earning an adjusted profit of $1.62 per share on revenues of $6.6bn. Furthermore, as the world's largest payment processor ahead of Mastercard, Visa is in pole position to benefit from increased spending during Q4. Combine this with the company's steadily growing dividend yield, and it leads us to suggest that Visa may be worth a look going forward.
Ryanair (RYA): Ryanair is listed on the London Stock Exchange (LSE) and is one company that is poised to benefit from more relaxed travel restrictions, with people throughout Ireland and the UK clamouring to go on a much-needed holiday. Although Ryanair's passenger experience isn't great compared to its rivals and the company has suffered since Brexit, it's hard to argue with the airline's prices. Looking ahead, the combination of rising vaccine rates and consumer demand creates a perfect recipe for Ryanair to thrive going into 2022.
How to Buy the Best Shares Now
If you're interested in the best shares to buy now, you'll need to create an account with a reputable and cost-effective trading platform to facilitate your investments. Due to the popularity of stock trading, there are plenty of options to choose from in this area – although this can make the decision-making process pretty tricky.
Not to worry – we've done the research and testing and found that eToro offers the most effective way to take a position in the best stocks to buy in Ireland today. With that in mind, the four quick steps below will show you how to buy stocks with eToro in Ireland – all in less than ten minutes!
Step 1: Open an eToro Account
Navigate to eToro's homepage and click 'Join Now'. You'll then be prompted to provide a valid email address and choose a username and a password. Alternatively, you can complete this step using eToro's app, available on iOS and Android.
67% of retail investor accounts lose money when trading CFDs with this provider.
Step 2: Verify your Account
eToro is regulated by the FCA, ASIC, and CySEC, which means that new users must verify themselves before being able to trade. To do so, click the 'Complete Profile' button on your dashboard and enter the required details for the KYC checks. You'll also have to upload proof of ID (a copy of your passport or driver's license) and proof of address (a copy of a bank statement or utility bill). eToro will then verify these documents, which usually only takes a few minutes.
Step 3: Make a Deposit
The minimum deposit at eToro is only $50 (€43), which is totally free to make – although if you deposit in a non-USD currency (such as EUR or GBP) you will have to pay a small currency conversion fee. In terms of payment methods, eToro accepts the following from Irish clients:
Credit card
Debit card
Bank transfer
Rapid transfer
PayPal
Neteller
Skrill
Trustly
Step 4: Buy Shares
Once you've made a deposit, click into the search bar at the top of the screen and type in the name or ticker symbol of the company you'd like to invest in. For the purposes of this guide, we'll be looking to buy Amazon shares. When you see the company appear, click 'Trade'.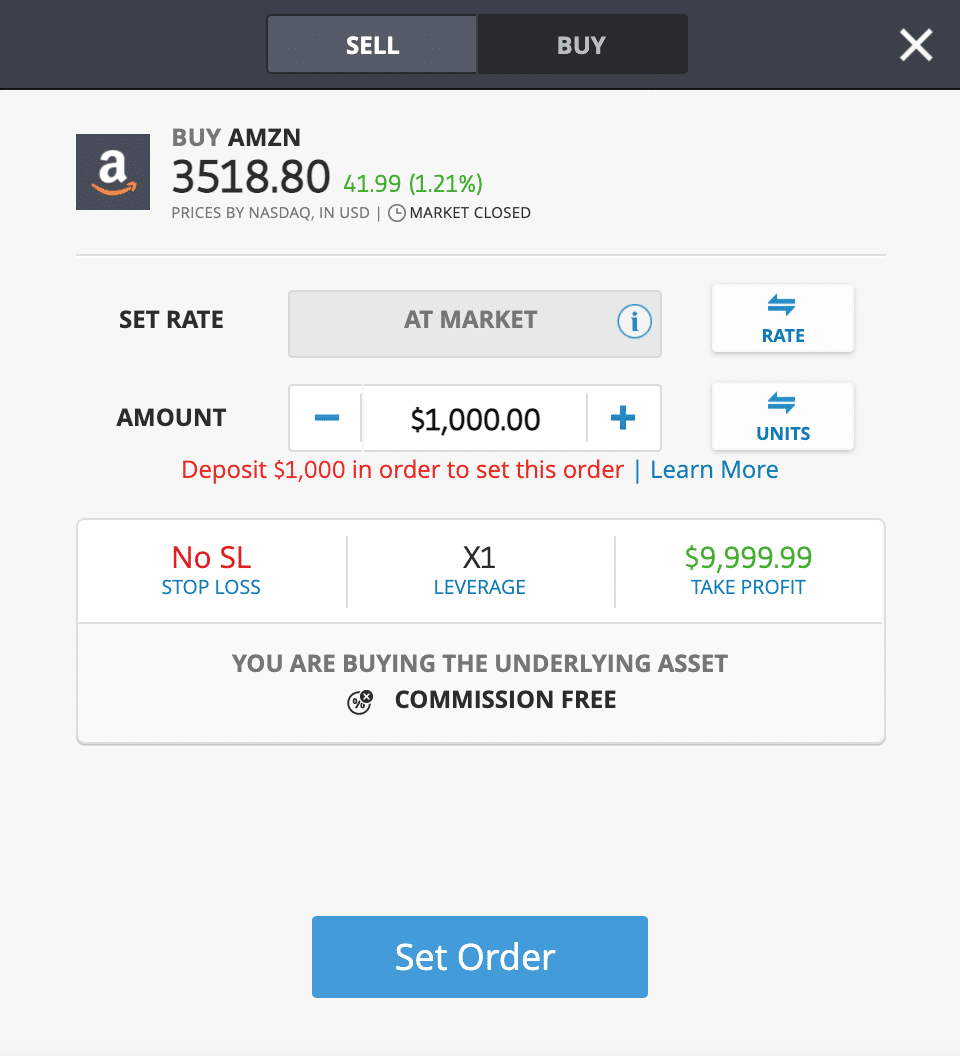 An order box will then appear, much like the one above. In this box, simply enter your desired investment amount (minimum of $50), double-check that everything is correct, and click 'Open Trade'.
How Do We Decide Which Shares Are Best?
Deciding between the best companies to invest in can be pretty tricky – especially if you don't know what you're looking for! Fortunately, there are a few strands of analysis that can help to streamline the decision-making process. These are:
Fundamental Analysis
Technical Analysis
Analyst Ratings
Market News
Although each of these types of analysis is useful in isolation, they work best when used together. Let's take a look at each type individually to understand how it can help improve your investment decisions.
Fundamental Analysis
This type of analysis aims to derive a stock's 'fundamental value', which is essentially what a stock's true valuation is. Often, a stock's fundamental value and its current value in the market are entirely different. Stocks tend to gravitate towards their real value over the long term. So if you can find a company that is 'undervalued' relative to its fundamental value, then you may have a good investment opportunity on your hands.
Determining a stock's fundamental value involves looking at factors such as the company's business model, management team, and financials, along with the broader economy. You can also create a model that predicts future cash flows and discounts them to their present values, which allows you to determine what the current value of the stock 'should be'.
Technical Analysis
Technical analysis is all about the price chart, as it involves looking for patterns and other elements in real-time that provide insight into future price movements. The price chart can tell us a lot about a stock and often contains much more information than people think. By using technical analysis in conjunction with fundamental analysis, you can usually get a good idea of a company's price targets going forward.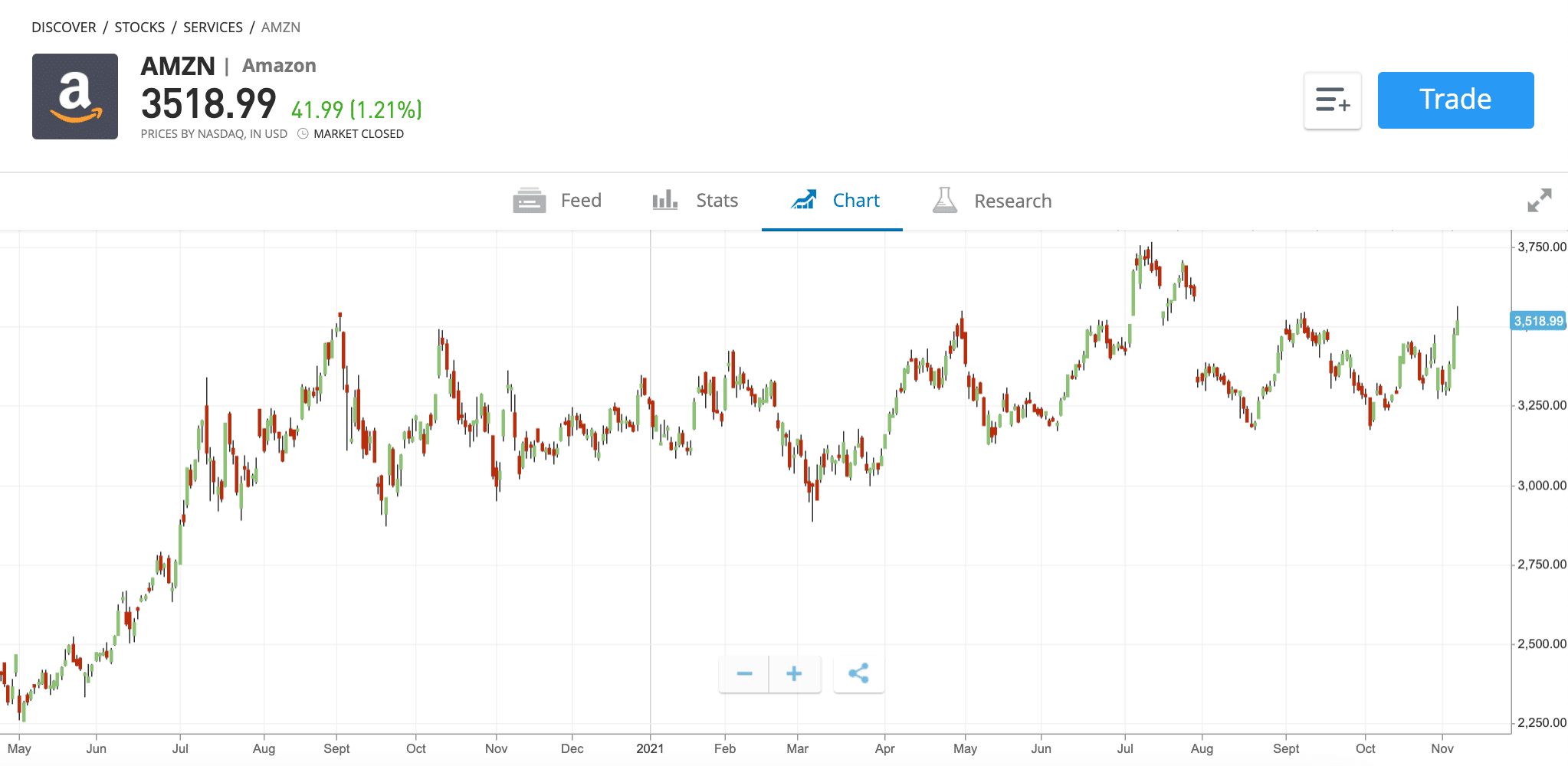 Technical analysis also involves the use of indicators, such as EMAs and RSI. Although these indicators are backwards-looking (meaning they use historical data), they can help to tell us what the market sentiment is towards a stock. This is useful, as if the market is bullish overall, the stock will likely continue to rise.
Analyst Ratings
Whether you're looking to invest in Apple or any other company, it's also wise to pay attention to analyst ratings. When we refer to analyst ratings, we tend to talk about the top analysts from major brokerage firms who provide their recommendations for the mainstream media. Often, these analysts have access to information that most people do not have – meaning their insight is usually pretty accurate.
At EconomyWatch, we conduct our own research and analysis, so we do not rely on analyst ratings to inform our stock picks. However, we like to check what analysts are saying to ensure synergy amongst our ideas. If the broader analyst base believes a stock is a 'BUY', it's likely that stock will perform well in the future – which adds further credibility to our picks.
Market News
Finally, we also pay attention to any news announcements that may impact a company's stock price. These announcements could either be directly related to the company or related to the broader economy (such as interest rates announcements). Thus, we make sure to look at the entire picture when it comes to news.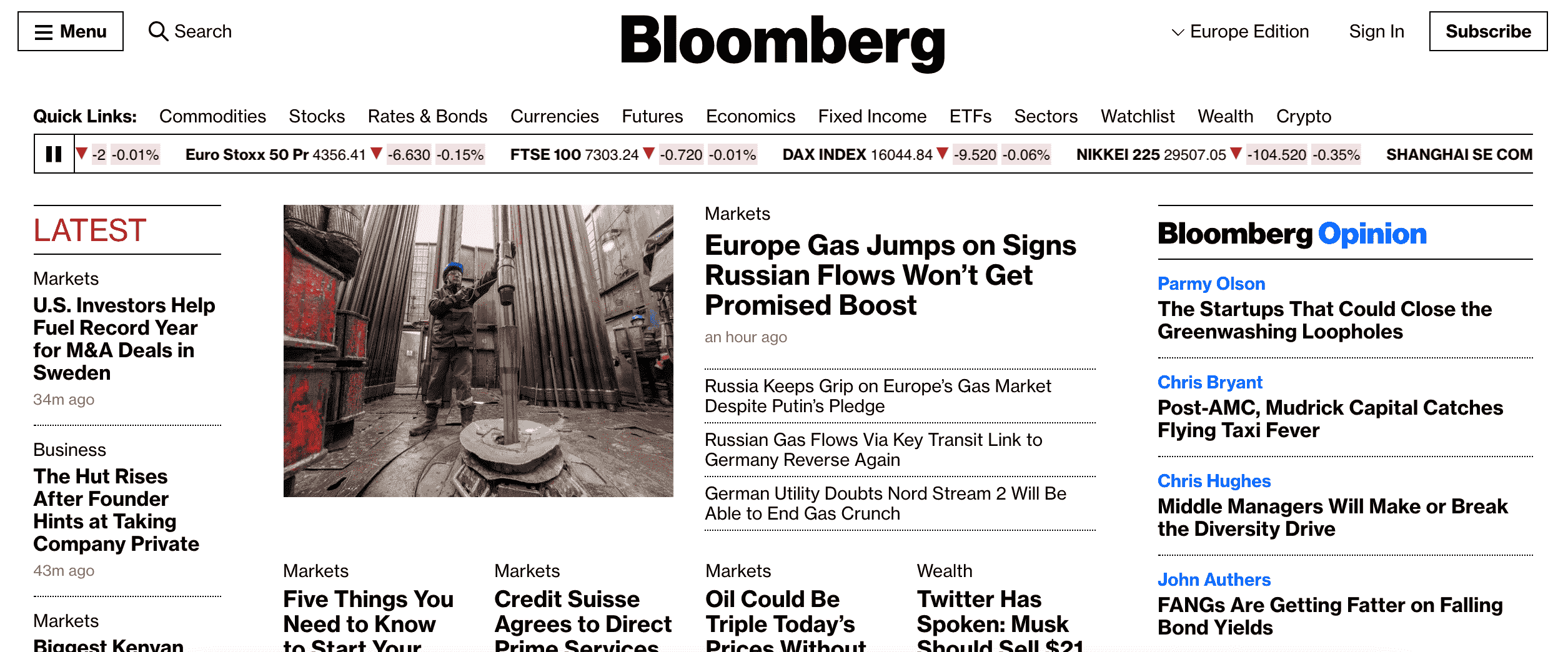 Furthermore, we also like to take the temperature of social media channels to ensure we aren't caught out by any unexplained 'hype'. Social media sources such as Twitter and WallStreetBets have more influence than many would like to admit, so it's wise to consider the impact retail investors may have on a stock's price.
Finally, if you'd like to dive deeper into the stock-picking process, it might be worth checking out our 'How to Invest in Stocks' guide, which covers everything you need to know about trading stocks.
Best Shares to Buy Now Ireland – Conclusion
To summarise, this guide has covered the best stocks to buy in Ireland today, derived through various strands of analysis. Companies such as Amazon, Trinity Biotech, and Palantir Technologies remain great additions to investment portfolios worldwide, whilst growth stocks such as Square and Sea Limited are ideal for risk-seeking investors. All of the stocks we have mentioned are simply our opinions, though – so make sure to complete your own research and never invest more than you're willing to lose!
So, if you'd like to buy stocks in Ireland today, we'd recommend using eToro. eToro is ideal for Irish traders as they offer 0% commissions on a vast range of stocks. Furthermore, eToro offers real stock and stock CFD trading – ensuring you have various investment options at your disposal.
eToro – Best Stocks to Buy in Ireland Today with 0% Commission

68% of retail investor accounts lose money when trading CFDs with this provider.
FAQs
What are the best stocks to buy in Ireland today?
Is it risky to buy the best shares in Ireland?
What are the best Irish shares to buy right now?
How much should I invest in the best shares to buy today?
Where can I buy the best stocks in Ireland today?