Hanjin's Ships are Stranded, but Why?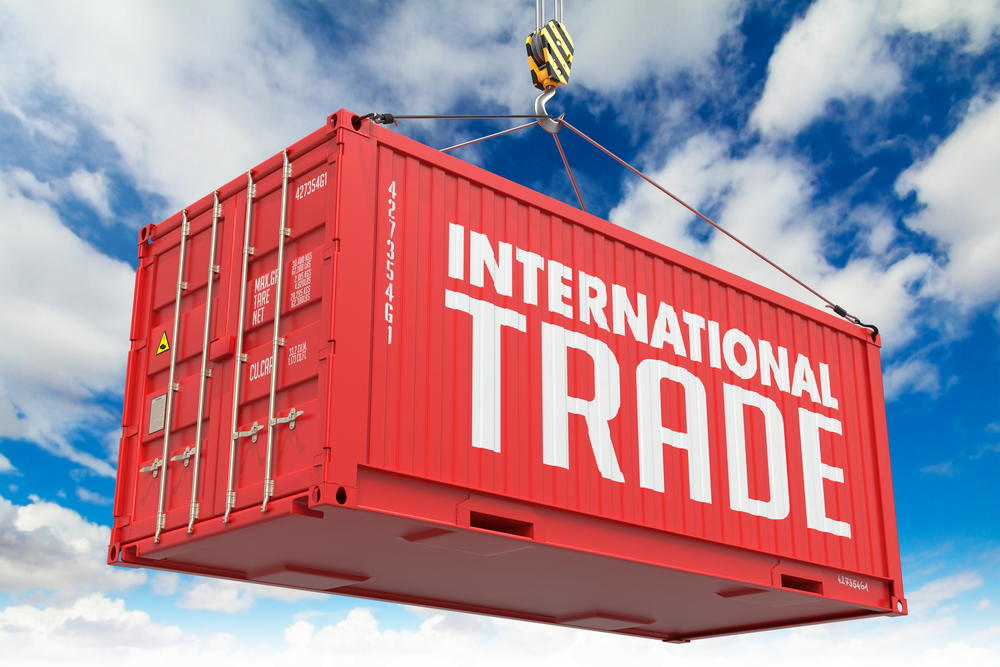 Please note that we are not authorised to provide any investment advice. The content on this page is for information purposes only.
The collapse of South Korean company Hanjin Shipping has left ships, cargo and crews stranded around the globe. It highlights the complex consequences of a shipping company going bankrupt, with Hanjin's creditors and customers waiting to see whether the business can be saved.
The collapse of South Korean company Hanjin Shipping has left ships, cargo and crews stranded around the globe. It highlights the complex consequences of a shipping company going bankrupt, with Hanjin's creditors and customers waiting to see whether the business can be saved.
Hanjin Shipping Co is one of the world's top ten container carriers, operating some 70 liner and tramper services, transporting more than 100 million tons of cargo annually. Its fleet consists of some 150 container ships and bulk carriers.
Increased competition and Hanjin's own high debt levels have led to its demise, as it struggled to adapt to changes in the market. Demand for shipping has fallen since the global financial crisis, at the same time as technology has started to produce larger mega-ships. Over capacity is one major problem.
Container operators are also increasingly constrained by competition laws in the US, the EU, Japan and more recently, China. It is a scenario playing out among other shipping companies in what appears to be a major readjustment of the size and operations of the world's shipping fleet.
The company's financial woes have caused it to seek protection from its creditors through Korea's corporate "rehabilitation" laws. This is similar to Chapter 11 bankruptcy in the United States. This is where the insolvent debtor restructures the debts it owes to creditors, according to a rehabilitation plan, while the company continues its operations.
Under South Korean law, the plan must be approved by the creditors and the court and it is then implemented by a nominated receiver. The receiver is now in charge of Hanjin's operations, and its ships, worldwide.
In the meantime the chairman of Hanjin Group has transferred 40 billion South Korean won to the company to help unload cargo stranded on the its vessels, but regulators have warned securing further funds could take "considerable time."
Ideally, the plan will give Hanjin sufficient breathing space while the receiver restructures its business into perhaps a leaner operation, or one in which others, including creditors, may take a financial interest.
Ships are unusual assets for a receiver or liquidator to deal with. A shipping enterprise can be extensive geographically – with ships at all points of the world and difficult logistically – with those ships at various stages of cargo handling. A range of other players – the owners of vessels chartered to Hanjin, and bunker (fuel) suppliers and port agents in many different countries – all add to the complexity.
Typically, a liquidator takes possession of the fixed assets of a failed business – land, plant and machinery – assets that stay put and can be located and secured. While some of those assets may be overseas, shipping collapses invariably involve the application of cross-border insolvency laws.
Ships travel from place to place and can be hard to find and secure. Maritime law is unique for that reason; for example, the ship's crew has a direct claim on the ship itself for their unpaid wages – a maritime "lien". They can have a court martial board the ship, to arrest and secure it under a court order.
Arrest involves the marshal attaching an arrest warrant to the ship's cabin or mast, and taking steps to prevent the ship leaving its mooring. This right of a crew dates back to the days when unwanted and unpaid sailors might find that while on shore leave at a distant port, their employer, the ship owner, sails off.
Others also have rights to arrest a ship at various ports around the world, this is happening right now with Hanjin. The South Korean receiver will be resisting these arrests of Hanjin's ships.
However one of the fundamentals of bankruptcy is that ordinary unsecured creditors owed money have to wait in line for the receiver to decide how best to deal with the insolvent business. This includes realising assets to pay and what can be paid in way of dividends to those creditors – in many cases only 10 cents in the dollar, if they are lucky. Some maritime liens and other claims give the relevant creditor a "secured" claim, one that is paid out first before the ordinary creditors.
It appears that the South Korean receiver Mr. Tae-Su Seok is applying to various courts around the world for orders to challenge what may be secured claims. Well developed international cross-border insolvency laws will help him access to foreign courts to obtain orders protecting the ships in that jurisdiction. At the same time, he will be looking for funds to try to keep any profitable parts of the business going.
The shipping world is waiting to see how and whether the Hanjin rehabilitation succeeds. Other major collapses, for example in Korea with Pan Ocean and Korea Line Corporation, have resulted in creditors' claims being considerably compromised. In these cases only a certain percentage of debts were repaid and over a period of time, or creditors took equity in the shipping company.
Given the state of world shipping, that outcome may occur here. The shipping industry suffers from an inherent inflexibility in responding to changing economic conditions. There may be a decline in demand for certain goods, leading to a drop in shipping rates.
A shipper taking delivery of a new vessel some long time after it was first commissioned may be left high and dry in finding that there is a much reduced demand for its services. On the other hand, a shipping company's leaner world fleet may find that it does not have sufficient capacity when trade conditions quickly change.
While ships will always be needed, shipping is finding increased competition from air freight services, transporting many goods – food for one, and technology consumables – unsuitable for longer shipping delivery times. Demand for the latest iPhone 7s, or fresh fruit, would call for overnight air freight, rather than weeks. Pirate incursions are another current risk.
Still, the huge capacity of ships will never be offered by flight and this remains a major advantage. Ship design and technology is also improving – computer guided "crewless" ships are on the horizon. However, shipping remains a business subject to the vagaries of international trade and economic conditions.
Explainer: why Hanjin's ships are stranded around the globe is republished with permission from The Conversation