Gauging the EU's Risk of Losing Italy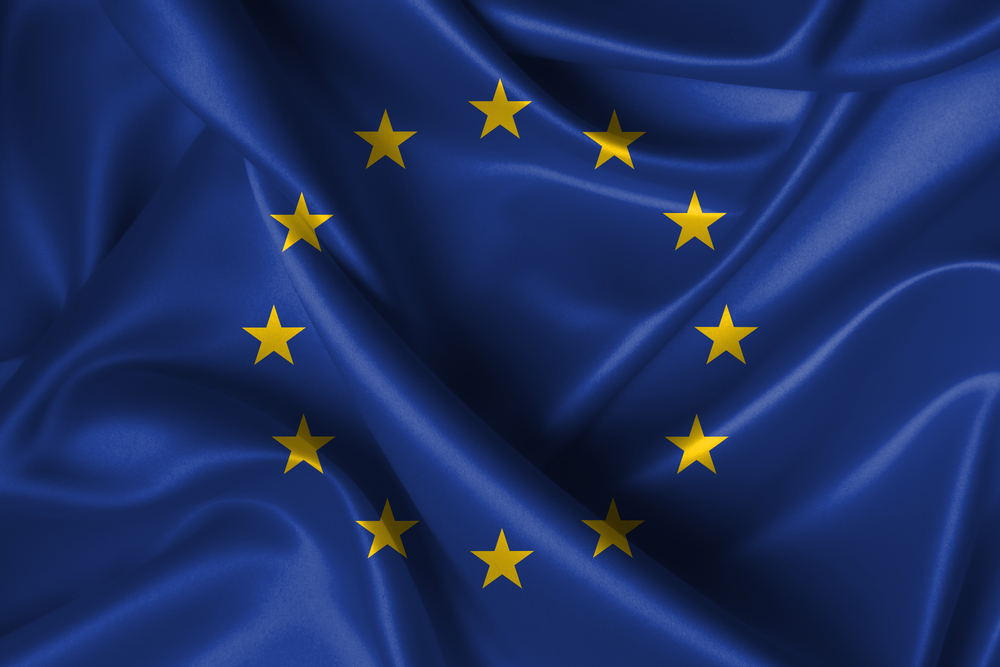 Please note that we are not authorised to provide any investment advice. The content on this page is for information purposes only.
In the aftermath of the Brexit tensions, Italy is defying Brussels to bail out troubled banks and preparing for constitutional referendum in October. If Prime Minister Matteo Renzi fails to achieve adequate support, economic destabilization will shift from the UK to Italy – which could pave way to the rise of anti-establishment left or right.
In the aftermath of the Brexit tensions, Italy is defying Brussels to bail out troubled banks and preparing for constitutional referendum in October. If Prime Minister Matteo Renzi fails to achieve adequate support, economic destabilization will shift from the UK to Italy – which could pave way to the rise of anti-establishment left or right.
"Thank you Great Britain, next it is our turn," tweeted Matteo Salvini, the leader of the right-wing Northern League (NL), a major Italian center-right opposition party. Meanwhile, ex-Prime Minister Silvio Berlusconi has anointed Stefano Parisi, a former Internet executive and government economic advisor, as his political heir, giving him a mandate to reconsolidate Italy's fragmented center-right, starting with Berlusconi's own Forza Italy (Go Italy!) party.
Along with radical right, Euroskepticism has been on the rise in Italy as elsewhere in Europe. Until recently, Italy saw itself as part of an integrated Europe, but that was before the immigration crisis and continued economic stagnation – both of which are attributed to Prime Minister Renzi by Italy's radical right and left.
"Whether you like it or not, the British people have chosen," said Alessandro Di Battista, after the UK's Brexit referendum. He is one of the leaders of opposition center-left 5-Star Movement (M5S), Italy's second-most popular party. The Brexit will have a direct impact on more than 300,000 Italians who are official residents in the UK, and another 300,000 or more who work illegally in underpaid jobs. Any Brexit effect will also have repercussions on the Italian business, economy and markets, especially as the Milan bourse has become part of the London Stock Exchange.
The indirect impact of the Brexit will be broader. As far as major opposition leaders, such as Salvini and Di Battista, are concerned, the Brexit vote will pave way to Italy's own referendum and – as they hope – Renzi's defeat in October. In that case, Italian business lobby Confindustria has predicted "political chaos" in the euro core economy of 60 million people. In contrast, the M5S remains committed to EU but not to Renzi.
In the short-term, however, challenges will focus on Italian banks.
Fragile banks, credit rating on review
In Italy, unease is increasing as Renzi is now willing to defy the EU and pump billions of euros into its troubled banking system. As the result of Italy's three-year recession and a decade of stagnation, bad loans restrict the bank's ability to lend, which, weakens government's efforts at rejuvenation. To recapitalize Italy's banks, Rome needs a waiver from European commission state-aid rules.
While German Chancellor Angela Merkel has rebuffed Renzi's request, Berlin supports Rome's efforts to clean up the banking system. Merkel knows only too well that if Brussels will penalize Italian banks, Rome might reject Renzi and she would have to rely on anti-system M5Sor radical right's leaders in Italy.
Nonetheless, Italy's banking threat has alarmed Europe's regulators. Not so long ago, Brussels signed off some $170 billion worth of precautionary measures, which will help Italian banks with short-term liquidity challenges. However, it is the pressure on capital that's the greater concern, as evidenced by new stress tests at the end of July. These concerns were particularly associated with Italy's third-largest bank, Banca Monte dei Paschi di Siena (BMPS), which has close ties with Renzi's center-left Democratic Party (PD). While BMPS announced it had secured underwriters to back a turnaround, the stress tests found the bank to have the greatest challenge out of 51 of Europe's top banks to cover its toxic loans in adverse economic conditions.
Recently, the rating agency DBRS placed Italy's last "A" credit rating on review citing uncertainty over the October referendum. Understandably, the DBRS decision has irked both Renzi and the Economy Minister Pier Carlo Padoan. Currently, DBRS is only one of the four major agencies whose rating the European Central Bank (EBS) can still use to keep Italy in the top band for collateral requirements for its lending to banks.
A downgrade would bring Italy's sovereign rating to BBB, which would raise the cost for Italian banks of using government bonds as collateral for ECB loans.
Renzi's rise and fall – or rise?
Renzi needs wins. In local elections last June, the M5S and center-right parties, including the NL, beat the PD in key municipalities. In Rome, M5S's lawyer Virginia Raggi who ran on an anti-establishment platform, pledging to fight corruption defeated Renzi's candidate for mayor.
The message reverberated in Italy's capital where Gianni Alemanno, mayor until 2013, remains on trial for corruption and the Mafia Capitale scandal confirmed organized crime's foothold in municipal services. While Renzi acknowledged PD's defeat, he refused to resign leadership in the party and has staked his political future on the constitutional referendum in October.
Italians are sympathetic to the idea of streamlining politics in the Eurozone's third-largest economy in which a gridlocked legislature and unstable governments sustain a seemingly endless ping-pond between the two chambers of parliament. If Renzi loses his referendum, he will resign from the role of the prime minister and the PD's leadership. That, in turn, would end the post-Berlusconi period of relative stability in Italy, while paving way to 'Italexit' – an Italian referendum on the EU.
Only a few years ago Renzi took power in Rome with promises of ambitious reforms and real recovery. What went wrong?
Nicknamed il Rottamatore (the scrapper), the 41-year-old Renzi, former mayor of Florence, became the youngest person in history to be Italy's Prime Minister in February 2014; younger than Mussolini. The good news was that, by the end of 2013, the longest recession in Italy's postwar history had ended. The bad news was that the Italian economy was a tenth smaller than before the crisis, and unemployment rate had doubled to over 12 percent since 2007.
Yet, Renzi's political starting-point was favorable. The PD had its strongest constituencies in Northern-Central Italy and the big cities, as the Communists did in the past. Internationally, it was regarded as social-democratic, progressive by outlook and reformist by inclination. Renzi himself was seen as a liberal modernizer with a penchant to tweet his ideas and latest achievements.
Representing much-needed generational change in the aging Italy, he hoped to reverse the country's decline by launching huge projects, starting with a new electoral law to consolidate political decision-making, reforms in the public administration, and the tax system.
However, in December 2014, the ratings firm Standards & Poor's lowered Italy's long- and short-term sovereign credit ratings to 'BBB-/A-3.' Nevertheless, S&P expected Italy's government to implement reforms, and the ECB's monetary policy to support a normalization of inflation.
In reality, Renzi's political capital could collapse in October, which would effectively nullify his reform program. In turn, the eclipse of Renzi's reforms could herald Italy's next sovereign downgrade, which could foster a perception about the ECB's quantitative exhaustion.
'Bribesville'and CIA paved way for Berlusconi – and Renzi
Following the end of the Cold War, Italy's ruling class disintegrated after a nationwide judicial investigation into political corruption in the early 1990s. The Mani Pulite ('clean hands') investigation resulted in the demise of the First Republic and the dissolution of many political parties, even suicides of high-profile politicians and industrialists. At one point, every second member of the Italian Parliament was under indictment.
Known as Tangentopoli ("Bribesville"), the corrupt system amounted to an estimated $4 billion, mainly from bribes for large government contracts. In national politics, one result was the fragmentation of major center-left parties. Like in Brazil today, allegations also emerged about a 'soft coup' orchestrated by Italian judicial investigators and the CIA. US Ambassador Reginald Bartholomew said that, behind the operation, the CIA helped Italian prosecutors to accuse politicians.
The destabilization resulted in the center-right, pro-US Silvio Berlusconi's four governments between the mid-1990s and 2013, until he was convicted of tax-fraud. These two decades also led multiple left-wing and center-left politicians consolidate their combined forces into the Democratic Party (PD).
However, times are changing. As Renzi has only a quarter of a year left to reverse Italy's economic and political headwinds, odds are against the PD's reforms. Despite half a decade of promises of deleveraging, Italy's general government debt is still at 133 percent of the GDP, higher than at the onset of the European debt crisis.
Even as Italy is amid a cyclical rebound, its real GDP growth will remain barely 1 percent in 2016-17. Thanks to aging, slowing productivity and de-industrialization, growth will decelerate to 0.6-0.8 percent by the early 2020s. In brief, as challenges will increase, economic muscle will shrink.
Today, Renzi is being surrounded by political enemies on the right and the left, and within the PD. As his power base is softening, the PD could fragment. Despite his electoral win in 2013, he controls only two-thirds of the party, which represents the liberal, Third Way-oriented modernizing bloc. Other factions include Christian leftists, social democrats, leftist democrats, and the reformist left that now opposes Renzi's policies.
If Renzi falls, PD will pay the bill and could be followed by radical right and anti-establishment left. That would also result in foreign policy shifts. Recently, Defense Minister Roberta Pinotti said Italy would probably agree if the US asked to use its airspace or airbases to launch attacks on the Islamic State in Libya. In contrast, the anti-system left and right have their own views about Italy's role in the US war against terror.
A post-Renzi Italy
The 5-Star Movement, the Northern League, and the center-right opposition party Forza Italia strongly oppose the October referendum, which they call undemocratic and favorable to the incumbent PD.
The NL is reorganizing its ranks to become a national party, with a Euro-skeptic platform. The party's rising star Matteo Salvini sees himself as Marine Le Pen with Italian characteristics. Salvini has a very critical view of the EU and he sees the euro as a "crime against mankind." He is opposed to illegal immigration. On economic issues, he supports flat tax, fiscal federalism and protectionism. In demonstrations, he dons a Mussolini-style black shirt to court Italy's extreme right group Casa Pound.
In foreign policy, Salvini emulates Le Pen's ideas, opposes the international embargo against Russia and supports Italy's broader economic opening to Eastern Europe and Asia. In the US, he has endorsed Donald Trump whom he met in Philadelphia last April. Nevertheless, his ratings have eroded in summer.
Currently, the Eurosceptic M5S enjoys 30.6% support in polls, as against the ruling PD's 29.8%, whereas the support of the far-right NL has declined to less than 13%. The M5S can no longer be ignored as anti-establishment voice founded by comedian Beppe Grillo. Almost every third Italian is behind it. Concurrently, Luigi Di Maio, the deputy speaker of the parliament, has become the most likely figure to lead the party at the next general election. While he remains critical of Brussels, he believes that the EU is now used as a scapegoat for the weaknesses of Italy's domestic politics.
Renzi wants structural reforms, EU integration and US cooperation. Despite its Euroscepticism, the M5S supports EU membership, but also national referendum on the euro. Salvini wants political power, exit from the euro and Euro-skeptic cooperation with Russia. Whatever the outcome of the October referendum, it will be preceded by the Italian banking debacle.
In turn, both Brussels and Berlin know very well that if they support Renzi too much, they risk losing the support of EU integrationists. However, if they don't support Renzi enough, they risk losing Italy.
After the Brexit threat, Brussels cannot afford Italexit.
Italy at the Brink: From Renzi's Referendum to Italexit? is republished with permission from The Difference Group