Tezos Price Prediction – Tezos Forecast 2021, 2022, 2025 & 2030
Tezos is currently one of the most exciting platforms within the crypto space, operating off of a unique governance system that aims to involve Tezos holders in the decision-making process. With functionality for peer-to-peer transactions and smart contracts, Tezos aims to compete with many of the top cryptos in the years ahead.
This article will discuss our Tezos Price Prediction in detail. We'll touch on what Tezos is and how price arrived at this point before highlighting where you can invest in Tezos today – with 0% commissions!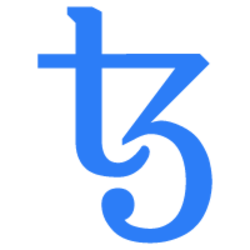 Tezos (XTZ)
Price
Tezos Price Prediction 2021 to 2022
Our Tezos prediction 2021 will be discussed later in this article, highlighting the various factors that affect price. However, this section will provide a brief overview of our Tezos stock forecast over the short term.
One Month – Following other altcoins, Tezos took a significant dip on 7th September, although the price has already begun retracing. If we get a solid bullish close, we can expect Tezos to move back towards the $7 level over the next month.
Three Months – Given the Tezos price today, there's certainly scope to use this level as a base to support further bullish momentum over the next three months. Our Tezos prediction estimates that the Tezos price will reach $10 by this point.
Start of 2022 – If momentum continues in the broader crypto market, it will have a positive effect on the Tezos price live. Should this occur, our analysis predicts that the XTZ price could return to the all-time highs of $12.15 by the beginning of 2022.
67% of retail investor accounts lose money when trading CFDs with this provider.
Tezos Price History – the Story of 2021 So Far
An essential part of the process when you invest in cryptocurrency is to study what the coin is and how it works. This is no different when discussing Tezos, as this crypto has many of the same characteristics as other digital assets – yet also possesses some unique ones. With that said, this section will explore what Tezos is and how price arrived at this point.
In a nutshell, Tezos is an open-source blockchain platform that uses a proof-of-stake consensus to support peer-to-peer transactions and smart contracts. The Tezos blockchain was launched in 2018 by Arthur Breitman and Kathleen Breitman, a husband and wife team with an engineering background. Like other crypto platforms, Tezos has its own native token called 'tez', which has the ticker symbol XTZ.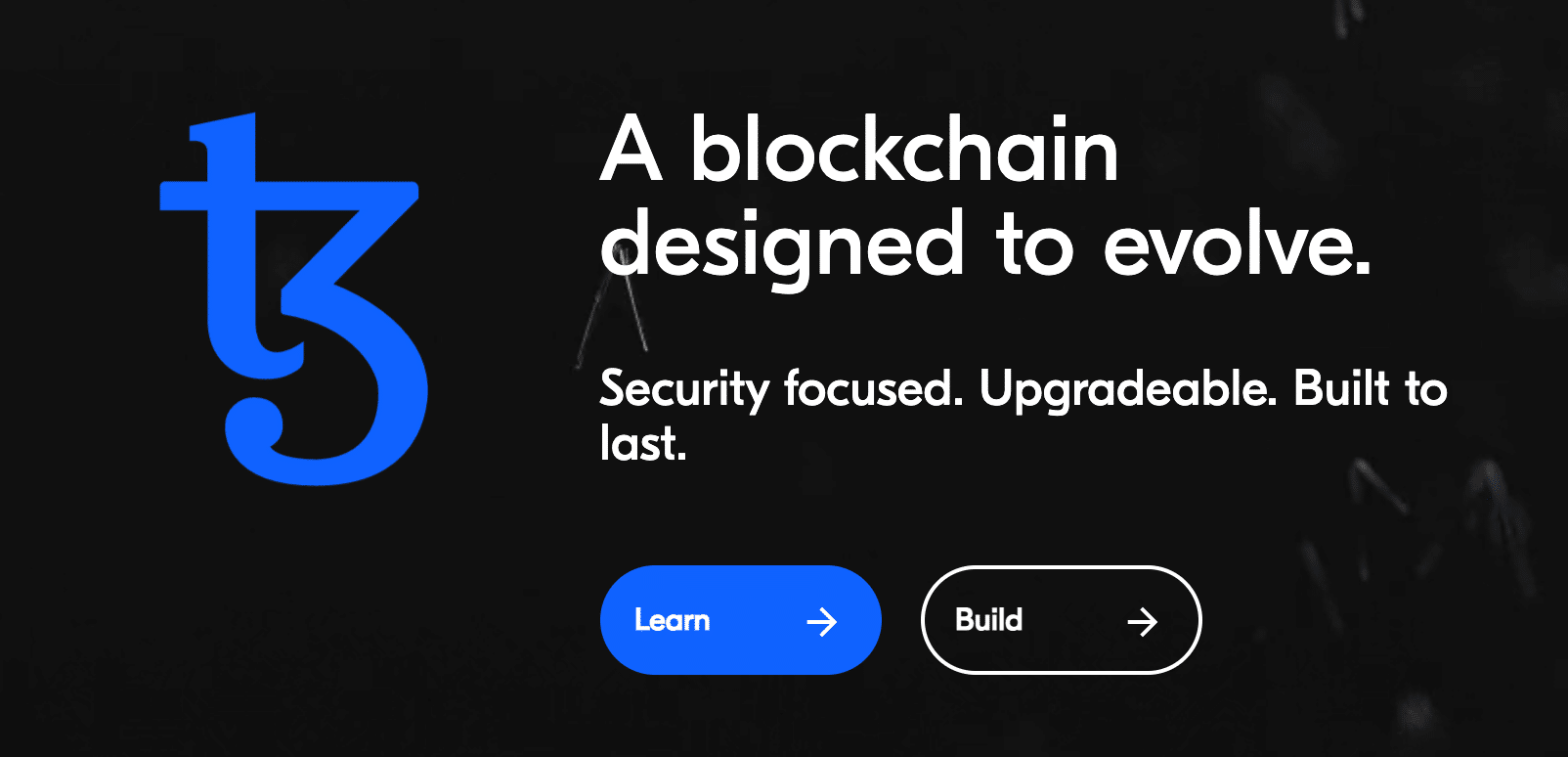 One of the features that differentiate Tezos is that participants on the blockchain can have a say in the platform's direction. This occurs through users 'voting' with their tez holdings on specific changes proposed by 'bakers' on the platform. This method of governance is seen as very appealing relative to others, as it ensures that any changes are agreed with by the majority of users and prevents hard forks.
Also, Tezos supports smart contracts, which remove the intermediary from a variety of transactions. These smart contracts are set to revolutionise how many sectors do business – making Tezos an attractive platform to partner with. Furthermore, Tezos is a very energy-efficient platform, requiring much less power than Bitcoin.
Tezos became part of the public consciousness in late 2017 and early 2018 when the XTZ coin price rocketed by 765%. Unfortunately, this momentum was short-lived, and Tezos immediately crashed back down to the original level over the following year. Tezos even made an all-time low of $0.33 in early 2019, when momentum was at its lowest.

However, the Tezos price did show some signs of improvement in early 2020, and the coin price began trending upwards. From the beginning of 2020 until May 2021, the Tezos price increased by 576%, reaching a high of $8.43. Much like before, this high was short-lived, and price crashed back down, highlighting the volatility of this coin.
Moving into the present day, Tezos had a solid July and August before experiencing a significant price decrease in September. This decrease was an indirect effect of Bitcoin's issues in El Salvador, affecting many coins, such as Ethereum, Dogecoin, Cardano, etc. However, bullish momentum has begun again, and if Tezos can show a solid weekly close, we may be heading back to May's highs.
Tezos Price Forecast
When you buy cryptocurrency, it's crucial to get a holistic view of the currency's prospects. To do this, you need to examine both technical and fundamental factors, ensuring your price analysis is as accurate as possible. With that said, this section covers these factors in detail, providing you with all the information you need to make an effective investment decision.
Technical Analysis
Looking at the current Tezos price chart, you can see the 20% decrease on 7th September. If you are someone who invests in other asset classes, such as through forex trading, a price decrease like this may seem hugely damaging. However, the cryptocurrency market is inherently volatile, so these declines are part and parcel of investing in these digital currencies.

67% of retail investor accounts lose money when trading CFDs with this provider.
If Tezos can turn around, the next resistance level is around the $6 mark. Price met this area in August and was rejected, leading to the price action we see today. To break this area, you'd need to see a solid close on the 4H or daily chart, which will confirm further bullish momentum.
If this does happen, there's a good chance that Tezos coin could head back to the $8 level, which coincides with the highs of May 2021. This is an important resistance area, as price has bounced from here twice before. However, given the adoption of Tezos in recent times, there's every possibility that price could break this level and push even higher.
Fundamental Analysis
As noted earlier, Tezos offers some appealing differences to other platforms, making it a viable altcoin to invest in. Much like when you buy Ethereum, an investment in Tezos is also an investment in the underlying technology. Luckily, Tezos' technology looks set to be in high demand going forward, which is excellent news for investors.
In fact, Coindesk recently announced that Tezos has partnered with three Swiss companies to offer tokenised assets to institutional clients. This is a massive boost for the platform, as it adds a significant degree of credibility to their services. The hope is that this will prompt other firms to partner with Tezos, leading to a snowball effect.
Furthermore, Tezos having a lower energy requirement relative to its rivals will make the platform appealing to investors who are conscious of crypto's effect on the environment. The amount of energy that Bitcoin uses is well documented, and people are beginning to realise the adverse effects. As the years go by, low-power platforms will likely be more attractive – which is excellent news for Tezos.
Tezos Price Prediction 2025 – Long Term Outlook
Putting everything together, we can now give a Tezos forecast over the longer term. Right now, Tezos is the 31st largest crypto in the world, with a market cap of just over $5 billion. This smaller market cap means that Tezos is still very early in its lifecycle, providing an excellent opportunity for risk-seeking investors to speculate on the platform's success.
The fact that Tezos has a very fair governance system relative to other platforms is an aspect that will surely go in its favour in the years to come. As larger businesses and investors begin purchasing XTZ, they will inevitably look for their voices to be heard. This is where Tezos pulls ahead of other coins such as BTC, ETH, and XRP, as Tezos users can have a tangible effect on the platform's direction.

Furthermore, much like when you buy Cardano UK, an investment in Tezos will expose you to the growing popularity of smart contracts. As these contracts look set to be implemented in industries such as finance, healthcare, and insurance, there will be a considerable number of firms who will be scrambling for a platform that will allow them to build and develop their own smart contracts. If Tezos can grow over the following years to rival Cardano and Ethereum, then it'll make them a very credible option for these firms.
With that said, our Tezos price prediction 2025 is very optimistic. There will likely be periods of bearish momentum in the next few years, as progress isn't always linear. However, if Tezos can build some credibility through partnering with more legit companies, we could see the coin reach $20 by 2025.

Furthermore, our Tezos price prediction 2030 is similarly rosy. The low power nature of Tezos will make the platform more attractive as the years go by, especially since more and more people are paying attention to their impact on the environment. Thus, our analysis estimates that Tezos could be worth around $40 by 2030 – and potentially even higher.
Tezos Price Chart
As you can see, our Tezos forecast is relatively optimistic over the long term. However, it's essential to have some perspective over the short term. Although our Tezos prediction highlights the potential returns that could be made, there will likely be some significant pullbacks as the months and years go by.
67% of retail investor accounts lose money when trading CFDs with this provider.
The resistance level around the $7 mark will be crucial to break, as another bounce from this area could drive Tezos down to the support level of $2.2. If this happens, it would essentially set up a range for the Tezos price, which would see the price go up and down over the coming months and years.
However, if we begin to see some solid bullish price action on the daily or weekly chart, then it's more likely that we will see Tezos return to May's highs and beyond. Keep an eye out for a lower-high to form on the daily chart, as this will indicate another upwards leg. Finally, as a disclaimer, make sure to conduct your own research and only invest as much as you are willing to lose!
Where to Invest in Tezos
Finally, the last part of this guide will discuss how actually to make your investment in Tezos. Many of the best trading platforms will now offer Tezos as a tradeable asset, which is ideal for those of you who have become bullish on the coin after reading our Tezos forecast. However, it's crucial to find a licensed and cost-effective platform, especially if you plan to be active in the market.
There are many brokers to choose from that meet these criteria, so it can be tricky to narrow down the options. In our experience and testing, we've found that eToro offers the best platform for investing in Tezos. eToro is the favoured broker of many crypto investors and have over 20 million users around the world. In addition to this, eToro is regulated by many top tier entities, ensuring all users are protected whilst trading.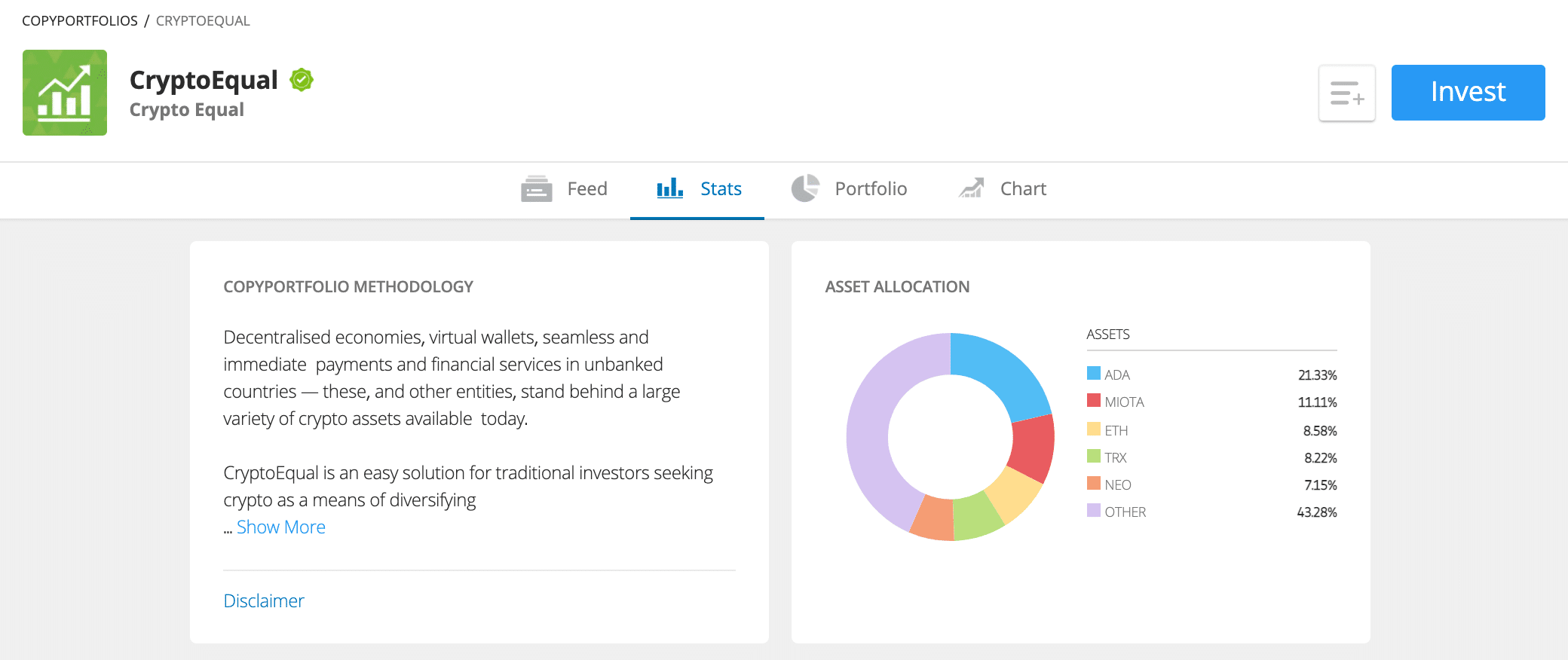 eToro's main selling point is its fees. Unlike many other platforms, eToro doesn't charge a penny in commissions. This means that if you partner with eToro, you'll avoid all of the hefty transaction costs that some other platforms charge. In addition to this, eToro also doesn't charge any deposit or withdrawal fees, making them one of the most cost-effective brokers around.
Another great aspect of eToro's platform is the ease with which you can sign up. The whole process can be completed in under ten minutes, all from the comfort of your own home. What's more, you can fund your account from as little as $50 (£37), with deposits being accepted from credit/debit cards, bank transfers, and e-wallets. eToro even accepts PayPal, adding to the platform's accessibility.
Finally, eToro offers a useful CopyTrader feature that allows you to copy the trades made by other eToro users automatically. This feature is ideal for beginners or people who don't have the time to analyse the charts, as it allows returns to be made with no manual input. Also, users can even begin on the free demo account to gain experience before trading for real.
Tezos Price Prediction – Conclusion
As our Tezos price prediction has highlighted, there is great potential for this platform in the future. Tezos' unique governance method and low power requirement mean that the platform stands apart from many of its rivals. Furthermore, the rise of smart contracts adds another layer of optimism for Tezos, meaning this coin could represent a good investment for the months and years ahead.
So, if you'd like to buy Tezos today, we'd recommend using eToro. eToro is a commission-free broker and offers a seamless signup process that can be completed in under ten minutes. What's more, deposits can be from as little as $50 and made via credit/debit card, bank transfer, and even PayPal!


67% of retail investor accounts lose money when trading CFDs with this provider.
FAQs
What is the price of Tezos right now?
What drives the price of Tezos?
What will Tezos be worth by 2022?
What will Tezos be worth in 2025?