Synthetix Price Prediction – Synthetix Forecast 2021, 2022, 2025 & 2030
If you're familiar with the cryptocurrency ecosystem, you'll be well aware of the rise of decentralised finance (DeFi) and the potential that this sector has. One of the most exciting projects within the industry is Synthetix, which allows users to create synthetic versions of real-world assets.
In this guide, we'll explore our Synthetix Price Prediction in detail. We'll touch on what Synthetix is and where price may go in the future before highlighting how you can invest in cryptocurrency today – with no fees!
Synthetix Price Prediction 2021 to 2022
Throughout this Synthetix stock forecast, we'll explore what the platform is and the various factors that could shape price. However, if you're looking for a brief rundown of our Synthetix prediction 2021, then the points below showcase our analysis for the upcoming months:
One Month – The current Synthetix price is trading around $6.03, following a gradual decline since September. However, the price is retesting a solid level of support – if we see a rejection here, we could see Synthetix push towards $11 in the next month.
Three Months – The early part of the year tends to be relatively slow for cryptos, so we may not see extreme price swings. Having said that, if Synthetix can break above the 50-day EMA, the target for the next three months would likely be $15.
Six Months – By this point, we'd anticipate more media attention on DeFi, boosting the sector overall. Combine this with a break of the resistance level around $15, and we estimate that Synthetix could read $25 over the next six months.
67% of retail investor accounts lose money when trading CFDs with this provider.
Synthetix Price History – the Story of 2021 So Far
Although most people choose to invest in Bitcoin or other popular cryptos, other altcoins are out there that could provide greater returns. One of these altcoins is Synthetix, which occupies an exciting position in the DeFi ecosystem. So, let's dive into what this platform does and how the price arrived at this point.
Synthetix is a DeFi protocol built on Ethereum (ETH) that allows users to get involved in derivatives trading. If you are unfamiliar with this, derivatives trading is when you trade an asset based on the price of another asset. A typical example of a derivative is in CFD trading, which sees users trade contracts that fluctuate in value depending on the price of the asset they're based on.
Relating this to Synthetix, the platform allows users to mint synthetic assets called 'Synths'. These Synths track the returns made by other assets – without you having to hold the underlying asset! Examples of assets that Synths can be based on include other cryptos (such as BTC or Cardano), FIAT currencies, and more. These Synths are created using ERC-20 smart contracts, which get their data from Chainlink oracles.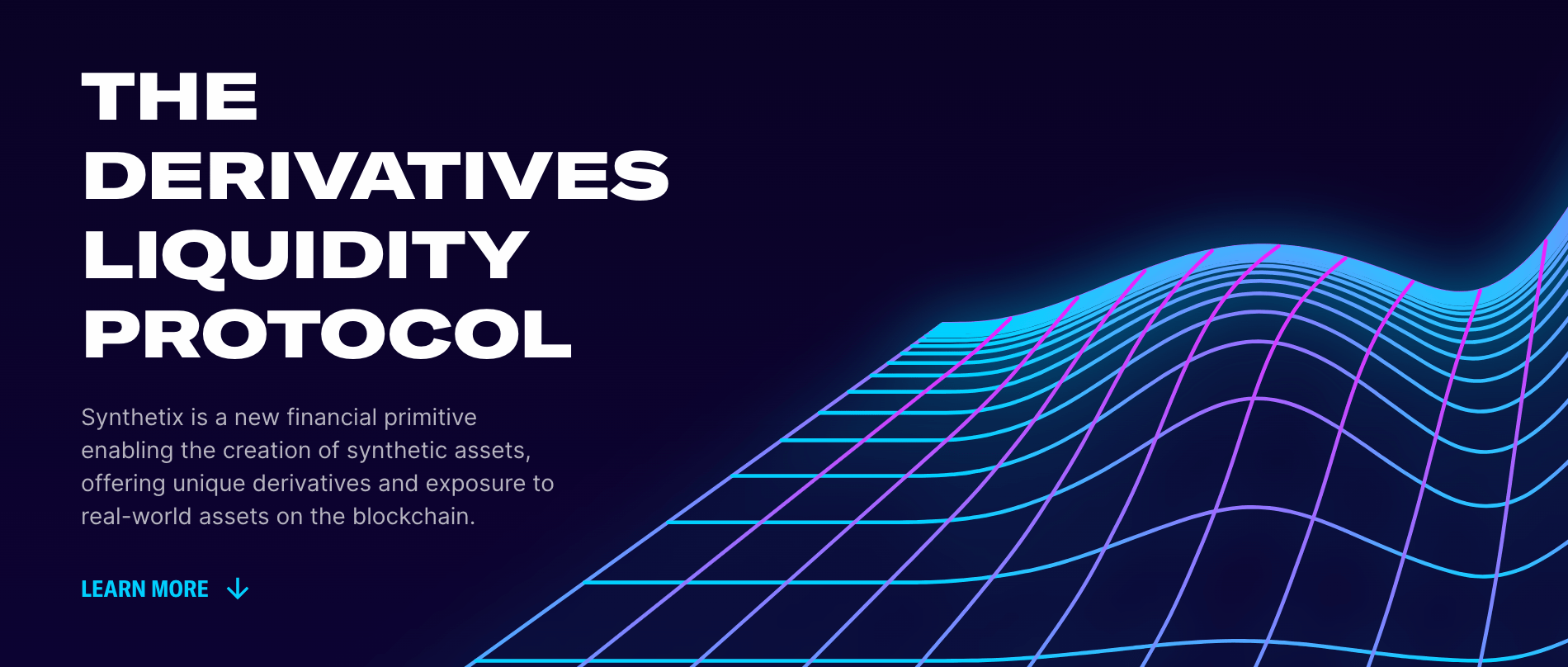 Another great thing about Synthetix is that users can go short on these assets. Instead of purchasing sBTC (which would be the synthetic form of Bitcoin), users could buy iBTC, which is the inverse of BTC. As such, any time BTC's price goes down, the value of your position in iBTC would go up!
The token that underpins the entirety of the Synthetix ecosystem is called SNX. Users must stake SNX to create Synths, with a collateralisation ratio of 600% employed to protect against volatility and exchange rate fluctuations. The process of staking SNX allows users to generate a return in the form of additional tokens. Furthermore, users can lock their SNX tokens into the platform and earn a portion of the transaction fees that Synthetix charges.

Looking at the price chart, we can see that the Synthetix price live has been on a wild ride in 2021. Price increased over 300% in the early part of the year before gradually falling over the next 11 months. SNX is currently trading at around $6, which is down by 14% since the beginning of 2021.
Overall, the future still looks bright for Synthetix. This emergence of DeFi this year has been phenomenal, and Synthetix offers a unique service within this realm. Although there is always the threat of regulation due to the service provided, if Synthetix can navigate this, there could be some significant gains in the future.
Synthetix Price Forecast
Now that we've given an overview of what Synthetix is, let's turn our attention to our Synthetix forecast. When you buy cryptocurrency, it's essential to get an idea of the various factors that could impact price in the future. With that in mind, let's look at the technical and fundamental elements that relate to Synthetix.
Technical Analysis
As you can see from the price analysis below, Synthetix is at a pivotal point in the price chart. Price is currently hovering around the strong support level posted at $5.50, which caused a strong rejection the last time that price reached this point. Ideally, we'd like to see a strong rejection from this area in the form of a bullish 4H or daily candle, as that would signify upwards momentum.

67% of retail investor accounts lose money when trading CFDs with this provider.
Although SNX is trading below the 50-day and 200-day EMAs, this may only be short-term if we see a bullish push from this area. Any price change from here would likely see SNX push up towards the $11 region, which is the nearest resistance level. Again, expect some consolidation here, as buyers and sellers battle to see who comes out on top.
However, if the price can break this area, there's a clear run towards the highs posted in May 2021. From the current price to May's highs would equate to a return of around 335%, which is impressive for such a small move! However, if SNX were to break that level, there's no telling how much it could rise.
Fundamental Analysis
According to data gathered from CoinMarketCap, Synthetix currently has a market cap of $685m. This is relatively small for a crypto and puts SNX at number 122 in the list of the largest tokens on the cryptocurrency market. There is a circulating supply of 114.8m SNX tokens, with a maximum supply of 212.4m.
Over $72m in trading volume occurred for SNX in the last 24 hours alone – although this was down 13.85% from the previous day. Furthermore, according to DeFi Pulse, the Synthetix protocol has a total value locked (TVL) of $697.4m at the time of writing. This makes it the 25th largest DeFi protocol in the world.
Putting it all together, the fact that Synthetix has a capped token supply and is one of the top 25 DeFi protocols is cause to be optimistic about the platform. The limited supply means there is an element of scarcity, which means an asset is more valuable. Ultimately, this is good news for price and will make it easier to generate returns than with coins that have an unlimited supply.
Synthetix Price Prediction 2025 – Long Term Outlook
As you can see, Synthetix has a unique position in the market and offers a service that most other DeFi protocols do not. As such, it provides an alternative for people who wish to invest in Aave, which is one of the most prominent protocols in the sector. That being said, it's wise to take a look at our Synthetic forecast for the long term to see what the future holds.
To ensure a balanced discussion, the first thing that's worth noting is that there is always the threat of regulation with Synthetix. As the platform offers derivatives based on other cryptos, there is a chance that government agencies (such as the SEC) may crack down on this area of trading in the future. Right now, there isn't really much in the way of regulation for the crypto space – although the rumours are that this may change in 2022.

However, aside from these worries, Synthetix has an exciting niche within the market that will appeal to large sections of the trader base. Theoretically, there is scope for Synths to be created on any real-world asset, with commodities and equities being two of the most popular ideas. This would help bridge the gap between traditional finance and this new area of finance – helping people who are on the fence come over into the digital world.
With all of that in mind, our Synthetix price prediction 2025 is relatively bullish on this platform. Over the next three years, we'd anticipate the regulatory landscape to become more apparent and allow the platform to operate freely and without risk of being shut down. If this occurs, we will estimate that SNX could reach $50 by this point.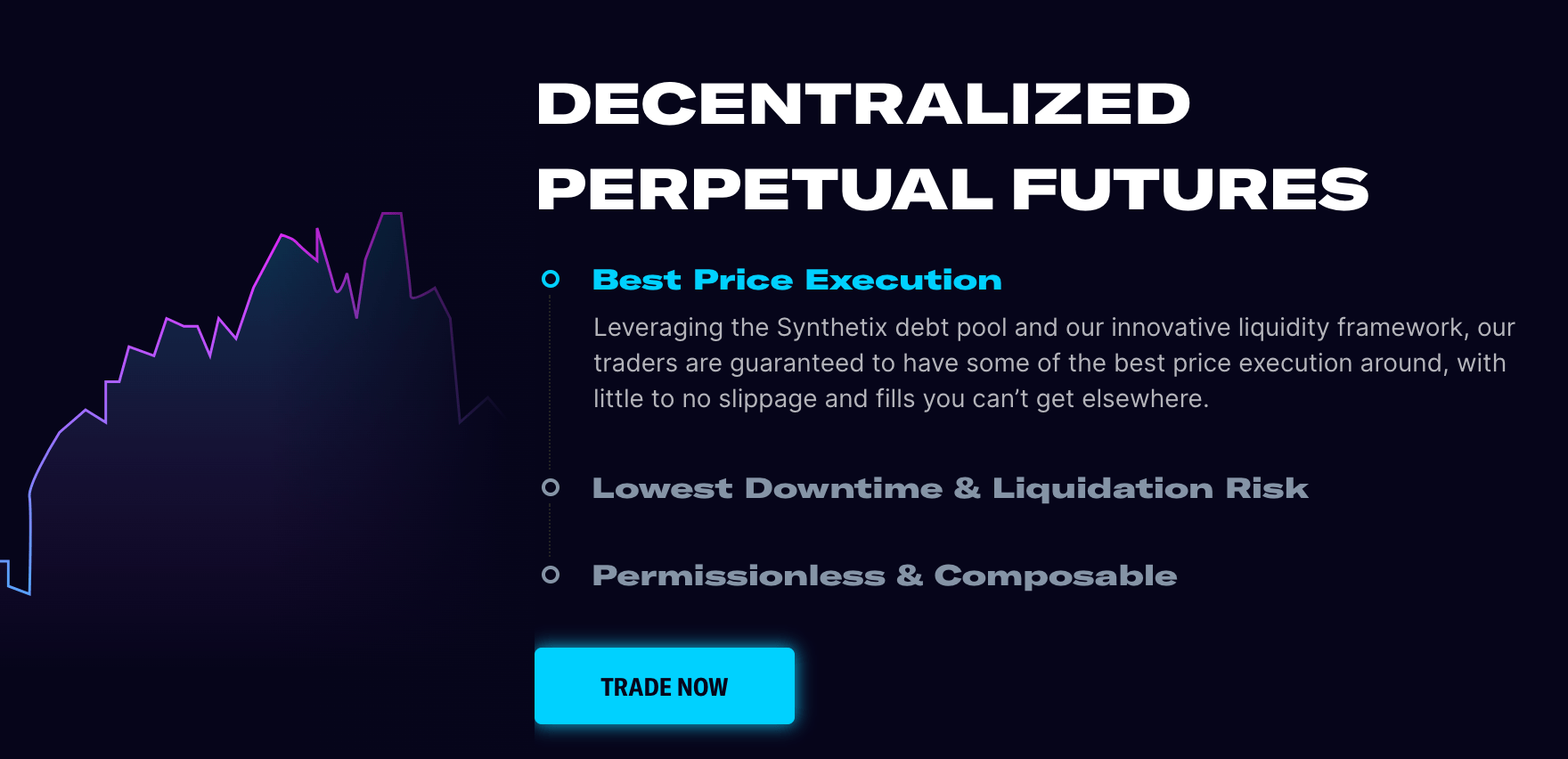 Looking further ahead, our Synthetix price prediction 2030 is also encouraging. As people leave legacy systems behind in search of higher yields, DeFi projects (such as Synthetix) may become 'the norm'. Should this happen, we might expect SNX to be valued at around $75 by this point.
Synthetix Price Chart
Much like in forex trading, there's a lot we can learn from the price chart regarding cryptos. As SNX is hovering around a strong support level, there could be a good investment opportunity soon if we see a clear rejection. Looking at the historical data, we can see that the price increased by over 145% in a matter of days the last time it was rejected from this level – which is a good sign for potential investors!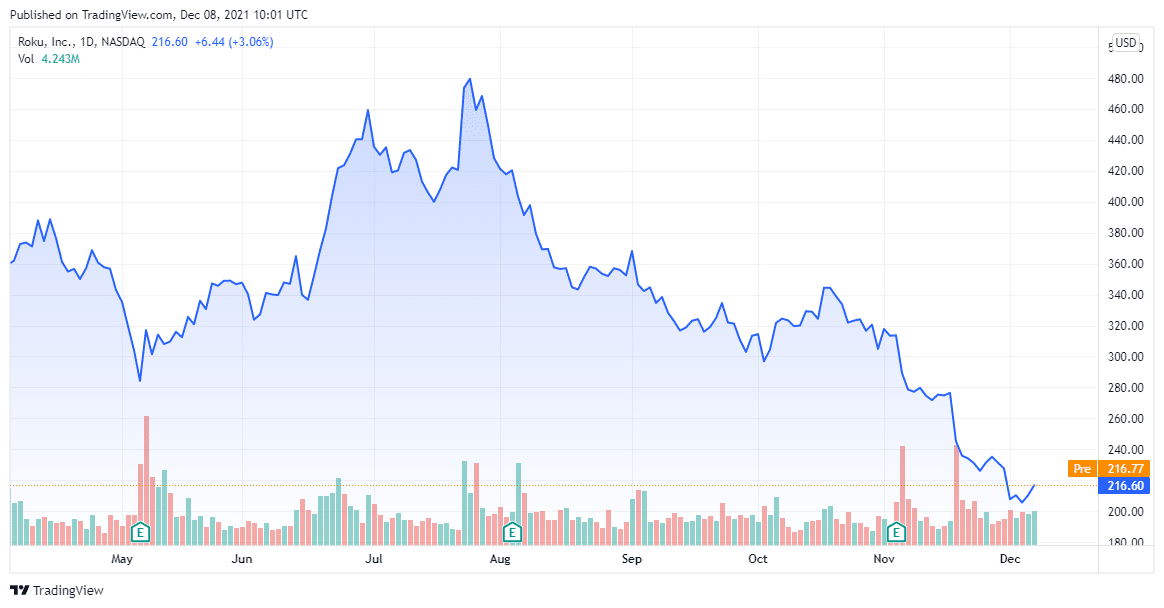 67% of retail investor accounts lose money when trading CFDs with this provider.
Furthermore, as SNX has partnerships with Binance and Coinbase, retail investors can trade the token without being directly involved in the protocol. Ultimately this is a good thing for SNX, as the additional liquidity will provide scope for more upside. Overall, these are all good signs for SNX, meaning now is an exciting time to consider adding it to your crypto portfolio.
Where to Invest in Synthetix
Before concluding this Synthetix prediction, let's take a look at the investment process. At present, due to Synethix's small size, not many Bitcoin brokers UK offer the token as a tradeable asset. Due to this, you'll have to create an account with a reputable cryptocurrency exchange to invest in SNX.
As noted earlier, users can trade SNX on platforms such as Binance or Coinbase. You'll need to deposit FIAT currency (such as USD) into your account and then exchange that for a stablecoin (such as USDT), which will help you avoid fees. You can then use your stablecoin balance to buy SNX.
However, if you're looking to invest in cryptocurrency more generally, we recommend using eToro. eToro is one of the world's most popular online brokers and boasts over 23 million active users. With regulation from the FCA, ASIC, and CySEC, all users can trade confidently, knowing that their balance and personal details are safe.

The great thing about eToro is that you'll be able to trade a wide array of cryptocurrencies without having to pay any commissions! What's more, eToro offers fractional investing, meaning you can open positions from as little as $10. There are no deposit fees with eToro, and you can fund your account using bank transfer, credit/debit card, or e-wallet (such as PayPal).
Finally, eToro even offers a useful 'CopyPortfolio' feature that allows you to invest in professionally managed portfolios with no management fees. The platform provides a 'CryptoPortfolio' containing numerous tokens, allowing you to gain broad exposure to the market. Overall, due to these elements, eToro is our top pick for any trader looking to get involved in the crypto market.
Synthetix Price Prediction – Conclusion
To summarise, this Synthetix price prediction has looked at what the protocol is and how it functions within the realm of DeFi. As you'll now be aware, Synthetix offers a niche service that will be appealing to a wide range of traders. If Synthetix can navigate the potential regulation that is rumoured, we could see price head upwards in the months and years to come.
If you'd like to start trading crypto today, we'd recommend using eToro. eToro is one of the largest online brokers in the world, boasting over 23 million users. Furthermore, you can trade cryptos commission-free – and can even use PayPal to fund your account!


67% of retail investor accounts lose money when trading CFDs with this provider.
FAQs
What is the price of Synthetix right now?
What drives the price of Synthetix?
Where can I buy Synthetix?
Why is Synthetix going down?
What will Synthetix be worth by 2022?
What will Synthetix be worth in 2025?