Quant Price Prediction – Quant Forecast 2021, 2022, 2025 & 2030
The speed of blockchain adoption is accelerating rapidly, creating the need for a solution that allows large enterprises to integrate it with their 'old' systems. One network offering this type of solution is Quant, which aims to enable interoperability between legacy systems and a wide range of blockchains.
In this article, we'll discuss our Quant Price Prediction in detail. We'll explore how Quant works and the token's future outlook before highlighting the best place for you to buy cryptocurrency today – with no commissions!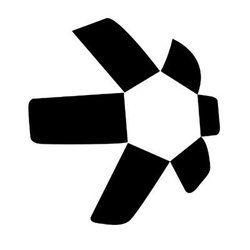 Quant (QNT)
Price
Quant Price Prediction 2021 to 2022
Before you begin investing in cryptocurrency, it's essential to have a solid overview of the coin's future outlook. With that in mind, found below is a rundown of our Quant stock forecast for the upcoming months, derived through technical and fundamental analysis.
One Month – Quant's native token, QNT, has been trading sideways for quite some time now. We estimate that QNT could rise to around $360 in the next month if we see another push from the nearby support level.
Three Months – Assuming QNT can pick up some momentum, there's a reasonable chance price could break out of the range it has been trapped in. Due to this, we predict that QNT could head up to $400 over the next three months.
Early 2022 – The area around $400 looks to be a strong resistance level, as the price has rebounded from here in the past. Progress may slow around this area, although we could see the Quant price live reach $450 by early 2022.
67% of retail investor accounts lose money when trading CFDs with this provider.
Quant Price History – the Story of 2021 So Far
As with all of our cryptocurrency price predictions, the first thing to do is get a solid understanding of what the cryptocurrency is and how it functions. In the case of Quant, this network provides a service that is interesting and useful to various platforms. With that in mind, let's discuss Quant and how price arrived at this point.
Firstly, Quant is not a blockchain – it is a network that allows interoperability between various other blockchain networks. Quant was launched in 2018 and raised $11 million through its ICO. The team behind Quant is hugely experienced, with Gilbert Verdian, Quant's CEO, having previously worked for BP and PriceWaterhouseCoopers.
Quant provides an operating system called Overledger, which allows different blockchain networks to communicate and share data. Overledger is so intriguing because it does this without reducing the speed or scalability of each blockchain. Furthermore, Overledger can be integrated into 'traditional' financial systems, seamlessly bringing them into this new era of security.

In addition, Quant provides an API that allows companies to communicate with other blockchains. This API enables the creation of special smart contracts that can work across different blockchains. Usually, smart contracts only run on one specific network – so this element could be extremely valuable in the years ahead.
The Quant network functions through the use of the Quant token (QNT). This token acts similarly to other utility tokens in the sense that it allows the network to run smoothly. Companies who wish to use the Overledger operating system must pay an annual license fee, which is denominated in QNT. Furthermore, QNT is used to validate transactions that pass through the Overledger system – and fees are also paid in QNT.
Overall, Quant offers an easy way for blockchains to communicate with one another and legacy financial systems. The future looks bright for Quant, as more and more platforms are beginning to spring up. It's unlikely that we'll ever see just one platform dominate the market, which is why interoperability is so important.

Turning our attention to the price chart, it's worth noting that QNT was only listed on Binance and Coinbase a few months ago. Thus, there isn't much in the way of historical data to go on. As you'll know, if you buy cryptocurrency regularly, when a coin first lists on an exchange, it can take a while for the price to find its feet.
However, QNT rose by 263% between August and September 2021, reaching an all-time high of $428.38. Following this, the price did pull back gradually and has been trading sideways since late September. Investors are starting to pay attention to QNT due to the recent peak, meaning this pullback may offer an attractive price to invest at.
Quant Price Forecast
Now that you understand what Quant is, let's turn our attention to our Quant prediction 2021. When investing in cryptocurrency, myriad factors can influence price, so it's vital to do your due diligence before trading. With that in mind, let's look at the technical and fundamental elements related to the price of QNT.
Technical Analysis
Our price analysis below has drilled down into the 4H timeframe since there isn't too much in the way of daily price data to analyse. As you can see, the price is trading in a range between $265 and $340. Whenever price touches the top of the range, it seems to gravitate towards the bottom, which is why we are stuck in this period of consolidation.

67% of retail investor accounts lose money when trading CFDs with this provider.
The exciting news is that the price of Quant is currently testing the 50-day and 200-day EMAs as support. Whenever digital coins test these indicators and reject them, they become a sort of 'support level' for price. So, if we were to see a bullish rejection from this area, it could signal that QNT is heading upwards once more.
Finally, QNT seems to be creating a wedge pattern on the 4H chart. These patterns occur when momentum is building, and a breakout is looming. Ultimately, there's no way of predicting in advance what direction the breakout will go – but if we see a solid rejection of the previously mentioned EMAs, then that is definitely a sign to be optimistic.
Fundamental Analysis
According to CoinMarketCap, Quant has a market cap of $3.5bn at the time of writing. This puts Quant just inside the top 50 cryptos, taking the 49th spot. The circulating supply of QNT tokens is just over 12 million, with a total supply of 14,612,493.
As the supply of QNT has a hard cap, this adds an element of scarcity to the token. Due to the laws of supply and demand, if an asset's supply falls, the price will increase if demand stays the same (or increases). Relating this to QNT, as we are reaching the total supply soon, tokens will become less readily available as no more will be minted – which is a good thing for price appreciation over the long run.
Quant Price Prediction 2025 – Long Term Outlook
Much like when you buy Bitcoin (BTC) or Ethereum (ETH), it's a good idea to take a long-term view of price. As we've touched on earlier, the Quant network does offer an extremely valuable service – which is made particularly compelling because it can integrate with traditional financial systems. As companies in the financial sector are typically slow-moving, this technology will provide a seamless way to get up to speed.
According to the Quant Network, Quant is partnered with Oracle, one of the world's largest software companies. This is massive news for Quant, as it adds a significant degree of credibility that a company of this stature is using their technology. The hope is that this partnership will pave the way for Quant to partner with many other large institutions.

Furthermore, Quant is designed in such a way as to be 'future proof', so it will not be rendered obsolete by rival networks. The entire ecosystem is entirely decentralised, so it still abides by the values of the cryptocurrency community. Quant could even be implemented by various central banks worldwide, allowing them to leverage blockchain technology safely and seamlessly.
Due to the potential for this network, our Quant price prediction 2025 is relatively bullish. Right now, Quant is seen as undervalued by much of the crypto community, which is mainly because it isn't as 'exciting' and doesn't have the volatility that other cryptos do. However, we estimate that QNT could reach $750 by 2025, as the network integrates with more and more enterprises.

Furthermore, our Quant price prediction 2030 is also bullish. There is scope for Quant to be used by private and public firms – with central banks being an exciting prospect for the developers. If we see large scale adoption such as this, we estimate that QNT may reach $1100 by 2030.
Quant Price Chart
As the above sections have highlighted, we are pretty optimistic about QNT's future price movements. The crypto market shows no signs of stopping, which means more and more blockchain-based systems will be introduced in the years ahead. Ultimately, this is excellent news for Quant, as the more systems that spring up, the larger their target market is.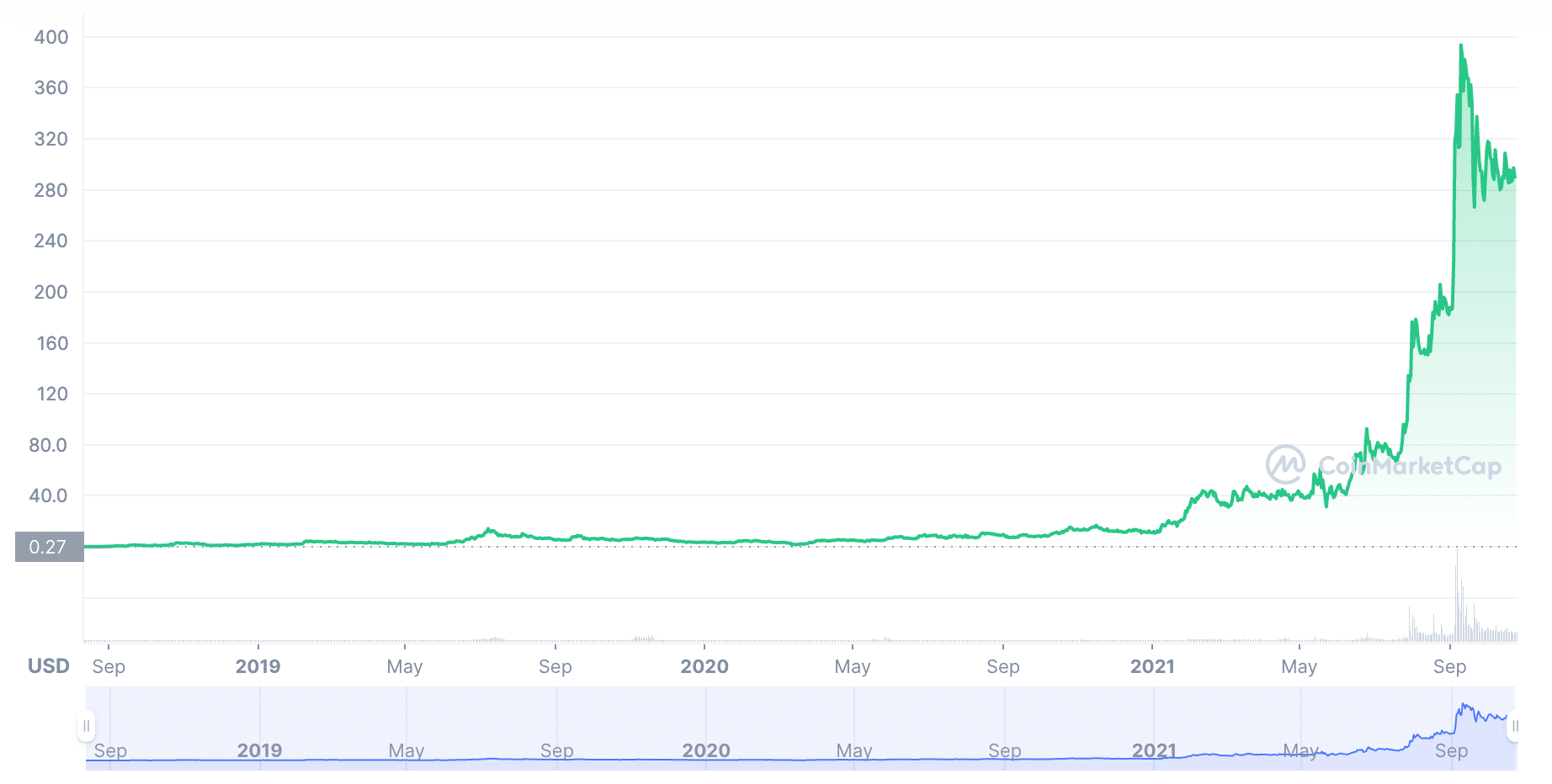 67% of retail investor accounts lose money when trading CFDs with this provider.
Right now, if you were looking to invest $1000 in Quant, the risk would be a lot higher than with an established coin. QNT was only listed on major exchanges recently, so it's hard to tell if price action is 'legit' or just a result of this listing. If you are a more risk-averse investor, it may be worth waiting a few months for the price to find its feet. However, if you're happy to take on the extra risk, then now may be an exciting time to invest in Quant at current prices.
Where to Invest in Quant
The final stage of this Quant price prediction will focus on the investment process. As we noted earlier, QNT is now listed on major exchanges such as Binance and Coinbase. As such, users can now freely trade QNT with low fees due to the higher amounts of liquidity.
To buy QNT with an exchange, you'll have to deposit FIAT currency (such as USD) and then exchange it for QNT through the use of a stablecoin (such as USDT). Alternatively, if you already hold crypto, you can send it from your wallet to the exchange and convert it into QNT. However, if you are a beginner investor, this may seem a little complicated.
So, if you'd like to gain some experience trading other cryptos first, then we'd recommend using eToro. eToro has over 20 million users worldwide and is best known for its attractive fee structure and beginner-friendly platform. What's more, as eToro is regulated by numerous top-tier entities, all users can trade safely and securely on the platform.

eToro is one of the best Bitcoin brokers UK due to its 0% commission structure. This means that you'll avoid all of the hefty fees that other platforms charge when you place a trade. All of eToro's fees are incorporated into the spread, which tends to remain competitive with other online brokers – although it can fluctuate depending on market conditions.
Finally, eToro is highly accessible and allows you to create an account in minutes. The sign-up process can be completed entirely online and doesn't require sending away any paperwork. Furthermore, the minimum deposit amount is only $50, which can be made via credit/debit card, bank transfer, or various e-wallets – including PayPal!
Quant Price Prediction – Conclusion
To summarise, this Quant forecast has discussed Quant and how the token may perform in the future. Quant is an exciting project and one that'll only grow larger as the crypto market expands. We are just beginning to see Quant partner with top entities in various sectors, and if this creates a snowball effect, it could mean great things for the QNT price.
If you're looking to buy cryptocurrency today, we'd recommend using eToro. eToro is regulated by the FCA, ASIC, and CySEC, meaning that you'll be protected and can trade safely. What's more, eToro offers commission-free trading, with position sizes only needing to be a minimum of $50!


67% of retail investor accounts lose money when trading CFDs with this provider.
FAQs
What is the price of Quant right now?
What drives the price of Quant?
What will Quant be worth by 2022?
What will Quant be worth in 2025?