Internet Computer Price Prediction – Internet Computer Forecast 2021, 2022, 2025 & 2030
Internet Computer (ICP) is an open-source blockchain project that was developed by DFINITY. Aiming to rival Amazon and Google in the web services department, this crypto has had a rocky 2021 – but still holds some incredible potential for the years ahead.
In this article, we'll cover our Internet Computer Price Prediction in detail. We'll explore what Internet Computer is and the outlook for this token before highlighting the best place to buy cryptocurrency today – with 0% commissions!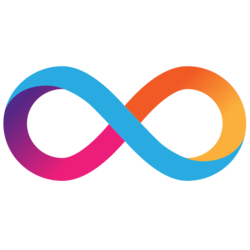 Internet Computer (ICP)
Price
Internet Computer Price Prediction 2021 to 2022
Later in this Internet Computer stock forecast, we'll discuss the short term and long-term outlook for ICP. However, if you're simply looking for a quick overview of our thoughts regarding this coin, the points below showcase our Internet Computer prediction 2021 for the months ahead.
One Month – The current Internet Computer price is hovering around $43.02, following a considerable drop in May and June 2021. Our analysis forecasts that the coin could head lower to find support around the $37 level over the next month.
Three Months – Assuming the Internet Computer price live can find a solid support level, we could see a push upwards before the end of the year. A likely price target would be the $80 level, which could be achievable over the next three months.
Start of 2022 – If the bullish momentum continues into next year, Internet Computer will likely attempt to breach the highs of September 2021. This would give the token a valuation of $90 by the start of 2022.
67% of retail investor accounts lose money when trading CFDs with this provider.
Internet Computer Price History – the Story of 2021 So Far
Many people who enter the cryptocurrency market tend to immediately buy Bitcoin (BTC) or Ethereum (ETH), as these two cryptos have the most mainstream appeal and potential in the market's eyes. However, smaller cryptos such as Internet Computer (ICP) may offer more significant returns, as they aren't as widely known as BTC or ETH. With that in mind, let's look at what Internet Computer is and the token's story so far.
Put simply, the Internet Computer is a blockchain-based network that offers functionality for smart contracts. The network was developed by the DFINITY Foundation, which is a Swiss-based cryptography company. DFINITY is backed by some major players in the venture capital space, including Polychain Capital and Andreessen Horowitz.
The Internet Computer project allows smart contracts and decentralised apps (dApps) to run at 'web speed'. This term means that these network components are incredibly scalable, and transactions can be validated much faster than BTC and ETH. As such, Internet Computer offers a similar service to Ethereum and Cardano, in the sense that the network can offer a place for developers to create decentralised finance (DeFi) protocols and other services.

Furthermore, Internet Computer offers specific frameworks that make it easy for developers to build applications on. Examples of innovative apps include Distrikt, a community-owned social media platform hosted on Internet Computer's blockchain. Through Internet Computer's 'chain key technology', new nodes can be added that help validate the network's transactions, leading to unlimited scalability for Internet Computer.
Internet Computer's native token is called ICP, which is what you'll be purchasing if you wish to invest in Internet Computer. ICP tokens can be used for a variety of purposes, including governance and rewards. The latter aspect is particularly appealing, as users can receive ICP for taking part in the network – thereby earning them a return on their holdings.
ICP coin launched on May 10th 2021, and immediately crashed. The coin was listed at $700.65 on launch day, which is still ICP's all-time high, according to data gathered from CoinGecko.  On the day of the coin's launch, ICP fell by around 32.22% and proceeded to decline in the following months, hitting an all-time low of $27.44 on July 20th 2021.

Today, the Internet Computer price is now trading around $43, which is 93% less than what it was listed at. Trading volume has dropped significantly, although investors can still purchase ICP on Coinbase and Binance. Ultimately, this massive price decline has wiped away a lot of the hype that was building before the mainnet went live, meaning Internet Computer has a lot of work to do to regain its position in the market.
Internet Computer Price Forecast
Now that you have an idea of what Internet Computer is, let's focus on the factors involved when investing in cryptocurrency. Many factors can affect an asset's price, so it's wise to be aware of these before placing a trade. With that in mind, let's look at the technical and fundamental elements of this Internet Computer forecast.
Technical Analysis
Due to the volatility of the daily chart, we've drilled down into the 4H chart for this price analysis. As you can see, ICP crypto has been trading sideways for quite some time, almost in a range between $60 and $40. This channel has seen price bounce from the upper edge to the lower edge since early September, and it looks as if the price may be heading down to the bottom once more.

67% of retail investor accounts lose money when trading CFDs with this provider.
The support level around the $40 area seems to be relatively strong, as the price rejected it twice in late September 2021. Over the next day or so, we'd expect ICP's price to reach this area and potentially react bullishly. This will come in the form of a solid green candle on either the 4H or daily timeframe. If this occurs, it may be an excellent opportunity to place a short-term trade back to the top of the range.
On the other hand, as ICP is trading below the 50-day and 200-day EMAs (these moving averages measure the overall trend), it hints that the general sentiment is still bearish. Furthermore, price is considerably below these EMAs, which happens when there has been a sharp price decline. Thus, although the price is approaching a strong support level, we'd urge caution here as there is the possibility that the price could break through and head even lower.
Fundamental Analysis
According to data from CoinMarketCap, ICP currently has a market cap of just over $7bn. As such, this makes ICP the 25th largest crypto in the market at the time of writing. ICP has a circulating supply of 173,686,650 tokens, with a total supply of 473,739,895.
Notably, ICP does not have a maximum supply. This is often seen as a negative in some circles, as it means that the coin does not have a deflationary aspect. Coins that have a maximum supply and experience regular 'burns' are therefore scarce, which pushes price upwards. As ICP does not have this element, the coin doesn't receive the same benefits as deflationary coins.
However, unlike some coins such as Shiba Inu, Internet Computer does have an actual use case. As such, there's scope for the price to appreciate as the network becomes more prevalent. Due to Internet Computer's high scalability and ease of use for developers, the platform does have some attractive aspects. However, right now, the marketing side of things is letting them down, meaning network participants are looking for alternatives.
Internet Computer Price Prediction 2025 – Long Term Outlook
The next stage of this cryptocurrency price prediction will focus on the long-term prospects of ICP. As we have noted, Internet Computer offers a scalable platform for developers to build dApps and deploy smart contracts. As such, Internet Computer appears to be similar to Ethereum and Cardano. Yet, as you'll be aware, these two platforms have a much larger following and a much clearer vision.
One of the significant criticisms of ICP is that it is not truly 'decentralised'. As multiple venture capital firms hold large amounts of the tokens, they have immense voting power on the network. As such, they can make changes without the need for the whole community to back them. This is seen as a significant drawback by many market analysts, as it has an almost 'centralised' element to it.

Furthermore, as ICP debuted at such a high price, many people believe it was a 'rug pull' by the developers. This occurs when the coin is marketed exceptionally well and receives a high price, at which point the developers and people behind the coin sell their stake and generate huge returns. This inevitably drops the price and leaves the remaining investors out of pocket.
The two points raised here are some of the main reasons Internet Computer isn't as big as the developers would have hoped. Due to this, many people opt to buy Cardano or some other platform over ICP due to reputational effects.

With that said, our Internet Computer price prediction 2025 is still relatively optimistic. Our analysis of the technology behind the platform is promising, and if Internet Computer can be marketed more effectively, we may see some price swings ahead. As such, we estimate that ICP could hit $150 by 2025.
Looking further ahead, our Internet Computer price prediction 2030 is also slightly encouraging. As the crypto market grows, we'll likely see the increased exposure help smaller tokens such as ICP. Thus, we'd expect the coin's price to appreciate over the next decade, regardless of the platform's performance, giving the currency a valuation of $250 by 2030.
Internet Computer Price Chart
So, if you are interested in investing in cryptocurrency UK and like the look of ICP, then we'd recommend taking a more long-term time horizon. The huge price drop in May has probably put many people off purchasing ICP – and rightly so. However, this can be attributed to poor pricing of the coin initially, combined with a lot of hype before the mainnet had even gone live.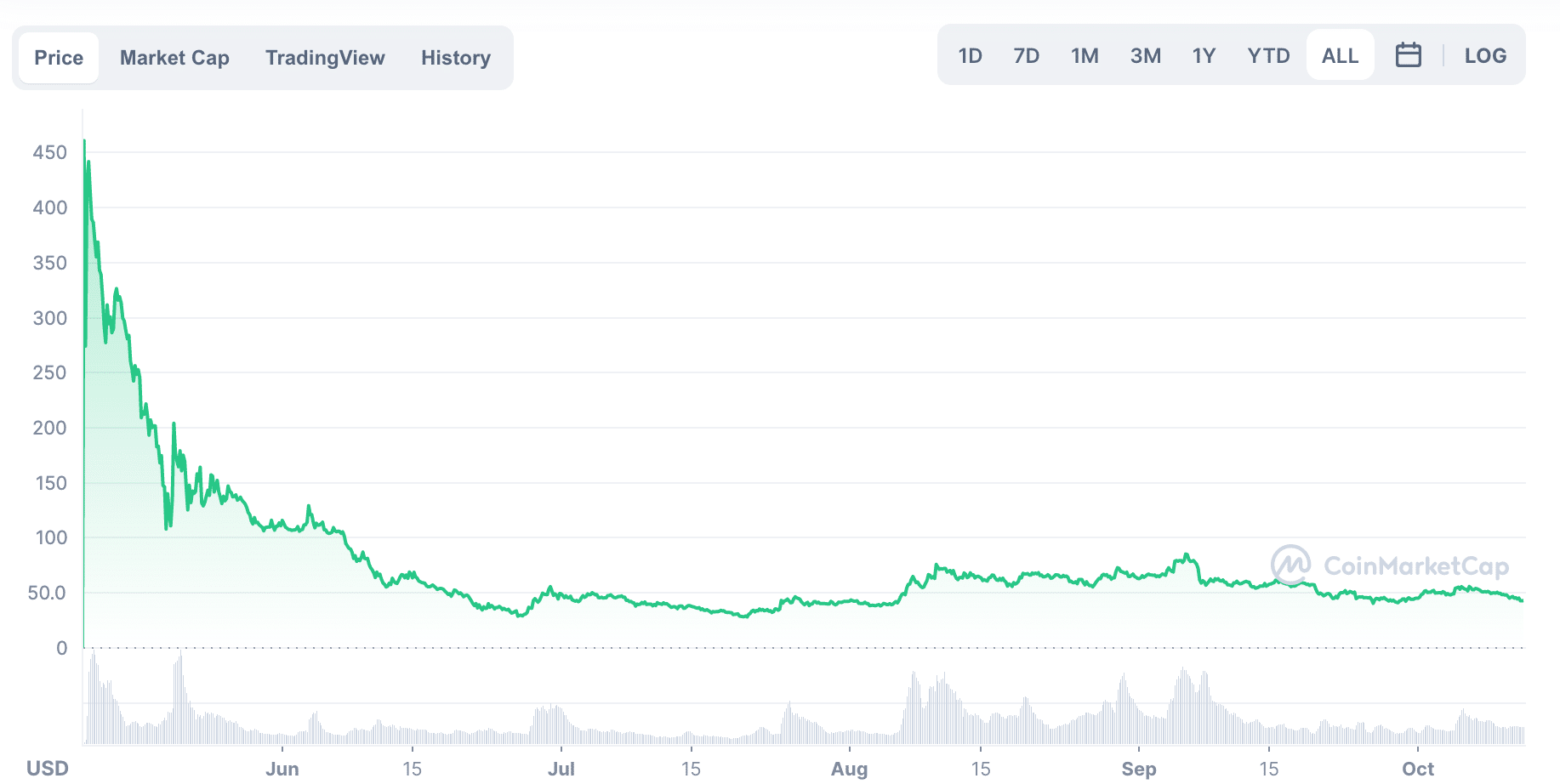 67% of retail investor accounts lose money when trading CFDs with this provider.
Overall, there are still some significant gains to be made if you invest at these prices – but this coin is perhaps not suited to risk-averse investors. Right now, the market doesn't seem to be particularly bullish on ICP, with most of the money flowing into different projects. However, if you buy ICP at today's prices and some hype is generated about the project, you'd be in line to make some appealing gains.
Where to Invest in Internet Computer
Before we finish this Internet Computer price prediction, let's quickly touch on the investment process. Right now, ICP is not offered on many of the major brokers that provide crypto CFDs. As such, you'll need to create an account and invest using an exchange such as Binance or Coinbase if you wish to gain exposure to ICP.
With these exchanges, you can exchange FIAT currency (such as USD) into cryptocurrencies easily. Once converted, you can then send your crypto to a wallet for safe storage. However, if you wish to invest in alternative cryptos, then we'd recommend using eToro.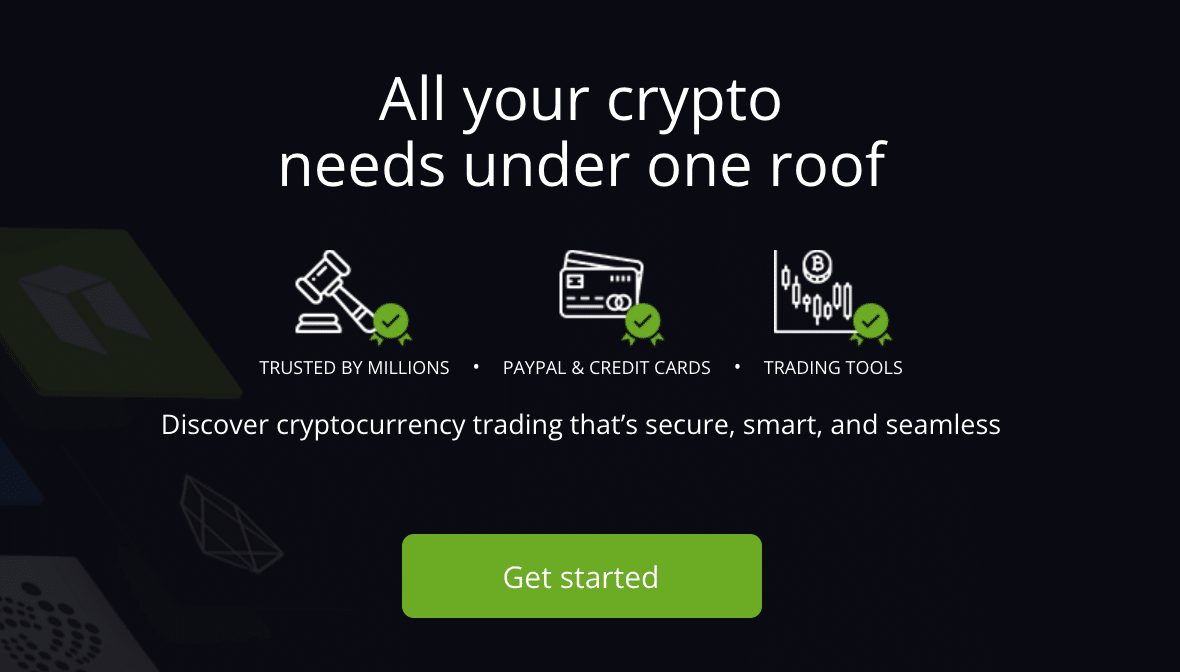 eToro is one of the world's top brokers and features regulation from the FCA, ASIC, and CySEC. What's more, with over 20 million users worldwide, eToro has a fantastic reputation within the trading community. This is partly due to the platform's 0% commission trading structure, which saves traders massive amounts on fees over time.
Users can trade from as little as $50 (£37), with eToro accepting debit/credit cards, bank transfers, and e-wallets as a deposit method. Notably, all deposits are free to make – and you can even use PayPal to fund your account if you wish! Overall, due to eToro's safety, low fees, and attractive deposit options, we recommend using this platform if you're looking to buy crypto today.
Internet Computer Price Prediction – Conclusion
In summary, this Internet Computer prediction has examined this platform and how it operates in today's crypto ecosystem. As you'll now be aware, ICP offers a scalable and lightning-quick network that supports smart contracts and decentralised applications. Although we can't imagine Internet Computer even being as large as Ethereum or Cardano, there's still scope for this token to increase in price as the months and years go by.
So, if you want to buy cryptocurrency today, then why not check out eToro? This broker is 100% commission-free and offers crypto investing for as little as $50. What's more, users are protected through FCA, ASIC, and CySEC regulation, ensuring the highest levels of security for your details and trading capital.

67% of retail investor accounts lose money when trading CFDs with this provider.
FAQs
What is the price of Internet Computer right now?
What drives the price of Internet Computer?
Where can I buy Internet Computer?
Why is Internet Computer going down?
What will Internet Computer be worth by 2022?
What will Internet Computer be worth in 2025?