Decentraland Price Prediction – Decentraland Forecast 2022, 2023, 2025 & 2030
The emergence of blockchain technology has paved the way for countless new ideas to come to life. One of the most groundbreaking ideas is to merge the blockchain and virtual worlds together to create the 'metaverse' – and Decentraland are leading the way in this exciting new area.
In this guide, we'll cover our Decentraland Price Prediction in great detail. We'll explore what Decentraland is and how it works, before showing you where you can invest in Decentraland today – with low fees!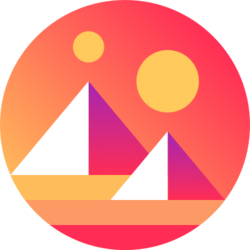 Decentraland (MANA)
Price
Decentraland Price Prediction 2022
If you are interested in buying Decentraland, then it's important to familiarise yourself with the token's future outlook. However, if you're simply looking for a brief overview of our Decentraland stock forecast, then look no further! The bullet points below highlight the findings of our Decentraland prediction 2022 for the months ahead:
One Month – The bearish momentum showcased currently means that the current Decentraland price will likely head to the nearby support level and consolidate. Due to this, we expected Decentraland to hover around $2.80 over the next month.
Three Months – If Decentraland rebounds from this level, it could attract additional buyers into the market. Due to this, over the next three months our Decentraland forecast estimates that the token could be worth $4.00.
End of 2022 – Should Decentraland show sustained bullish momentum, then we could see price head back towards the highs of November 2021. This would give Decentraland a price of around $5.50 by the end of 2022.
67% of retail investor accounts lose money when trading CFDs with this provider.
Decentraland Price History – The Story of 2021
As you can see from the previous section, our Decentraland prediction is relatively optimistic. However, before you buy Decentraland UK, it's crucial to understand the platform and how it functions. With that in mind, this section explains what Decentraland is and how price got to this point.
Decentraland is a 3D virtual world that is built and powered by the Ethereum blockchain (ETH). Much like games such as the Sims and Second Life, users can create their own avatar and build objects within this world. The key thing that differentiates Decentraland from other games is that users are able to monetise the things they create within the world using the power of the blockchain.
Users of Decentraland can buy their own portion of in-game land which are called 'parcels'. This land is conveniently identified as a LAND token, which is a non-fungible token that is stored within a smart contract. Much like when you buy NFT tokens, users can purchase LAND and then sell it to other users for a profit.

Now, when you invest in Decentraland, you'll actually be investing in MANA tokens. MANA is an ERC-20 token and the in-world currency used in Decentraland. It is also a governance token, meaning that MANA holders can vote on proposed changes to the platform. So, MANA has inherent value as it gives users a say in the platform's direction, whilst still being able to be used in-game.
Finally, if you bought some LAND in-game using MANA, then that MANA would be 'burned' – meaning that it would disappear forever. Due to this, MANA has an element of scarcity to it, which makes the token valuable. There are over 2 billion MANA coins in existence currently, with no specified maximum amount.
MANA was only listed on Coinbase in April 2021; however, it had been trading on Binance for quite a while previously, although it was very low liquidity. MANA only really began showing momentum in March 2021, when price rose 444% in the space of two weeks. Eventually, MANA rose by a total of 631%, reaching an all-time high of $1.60 in May 2021.

However, MANA was then affected by the broader crypto market effects caused by Chinese regulation and Elon Musk's comments regarding Bitcoin (BTC). The Decentraland price live fell by around 77% in the next couple of months, hitting a low of $0.37. Although the downwards pressure wasn't caused by anything directly relatable to Decentraland, the sentiment at the time was still very negative.
However, in October and November 2021, the price of MANA skyrocketed following the buzz surrounding the metaverse. A price increase of over 672% was showcases throughout this time, with many analysts forecasting that Decentraland may continue pushing even higher. This wasn't to be, as MANA peaked at $5.93 and descended to the price we se today.
Decentraland Price Forecast
When you buy cryptocurrency, it's a good idea to conduct research beforehand to ensure that your trade idea is valid. There are many factors that can affect a crypto's price, so being aware of these can ensure you make an appropriate investment decision. In this section, we detail the technical and fundamental elements that may shape the Decentraland price going forward.
Technical Analysis
As you can see from the current price chart below, MANA is currently hovering around a solid support level at $2.83. This level has been rejected numerous times over the past two months, highlighting its strength. For MANA to push upwards, we'd need to see a solid bullish candle rejecting from this level on the Daily or Weekly timeframe.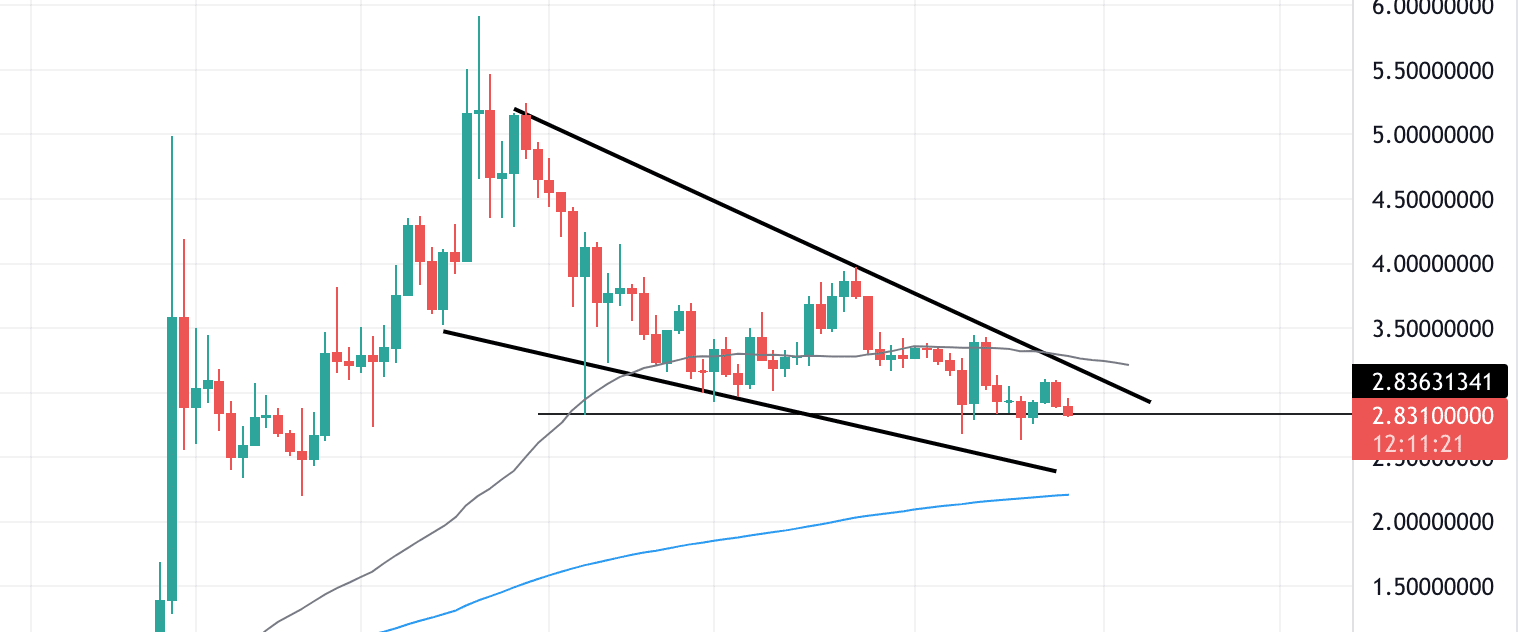 67% of retail investor accounts lose money when trading CFDs with this provider.
Another positive sign for Decentraland is that price seems to be inside a falling wedge pattern. These patterns tend to occur just before a bullish surge, as buying power gathers momentum. The key here is to wait for a 'break' of this pattern to the upside, which would be indicated by a solid candle close outside of the upper bounds of the wedge.
On the upside, if we do see that break, then price will have a clear path back to the $5.50 region. This would represent a 95% return if this trade idea were to play out – and that's not taking into account the fact that MANA could potentially go even higher! Time will tell whether this happens, but the key is to be patient and keep updating your price analysis regularly.
Fundamental Analysis
According to CoinMarketCap, MANA has a market cap of just over $5.1 billion, making it the 32nd largest crypto in the world at the time of writing. This highlights how small the platform is compared to large cryptos such as Bitcoin, Ethereum, Cardano, Dogecoin – although it has grown immensely in recent months. Furthermore, the small market cap of Decentraland means that it is still in the early stages and has huge room to grow.
The 'metaverse' could be the next big thing in the crypto space and Decentraland is poised to make the most of this. The transition into virtual worlds could happen sooner than we think, which provides incredible potential to revolutionise hundreds of industries. Decentraland seems to be leading the way in this regard, with an in-game economy already functioning efficiently.
Furthermore, as Decentraland becomes more popular, there is scope for companies to use the platform for advertising. For example, a company could purchase some LAND and create a marketing event that other Decentraland users will see. If virtual reality platforms were to become more prevalent in the future, this would add another innovative way for companies to advertise their products to potential consumers.
Decentraland Price Prediction 2025 – Long Term Outlook
Much like when you invest in stocks, an investment in Decentraland must have a long-term outlook if you are to get the most out of your investment. Right now, the idea of blockchain-based gaming is still relatively new, so not many people are involved at present. Due to this, Decentraland is still a very small project compared to other cryptocurrencies.
However, as technology advances in the years to come and virtual reality becomes more common, it's likely that platforms such as Decentraland will be more popular. In addition, the next generation are likely to grow up with an immediate understanding of cryptocurrencies, meaning blockchain-based games will be accessible and appealing to them. All of these factors go in Decentraland's favour.

Right now, Decentraland still suffers from lag issues and various bugs that hamper the player experience. This isn't uncommon for new games, so once these are ironed out, it'll likely attract more users. Also, because Decentraland is a decentralized autonomous organisation (DAO), this means that the users essentially 'run' the platform – which is an appealing factor in itself for potential investors.
With all of that in mind, our Decentraland price prediction 2025 believes that the token could head towards the $10 mark. It'll take a few years for platforms such as Decentraland to come into the public consciousness but when they do, they'll likely be super popular – especially due to the rise of the metaverse.

In addition, our Decentraland price prediction 2030 is similarly encouraging. By this point, it's likely that many processes will be housed on the blockchain and NFTs will be a common part of our lives. Thanks to this, we project that Decentraland could be valued at $30 by this point – and potentially even higher!
Decentraland Price Chart
As you can see from our Decentraland forecast, we are very optimistic about the platform's future prospects. Our Decentraland prediction over the longer term is very bullish, especially due to the potential for large enterprises to create an in-world presence. Also, much like when you invest in Cardano, an investment in Decentraland also gives you exposure to the growing smart contracts industry, which will likely shape various sectors in the years to come.
Looking at the price chart, you can see how early we are into Decentraland's life. There has only really been one key spike and one drop, both of which occurred in late 2021. There isn't much historical data to base any long-term technical analysis from, so any investment in Decentraland would be extremely speculative.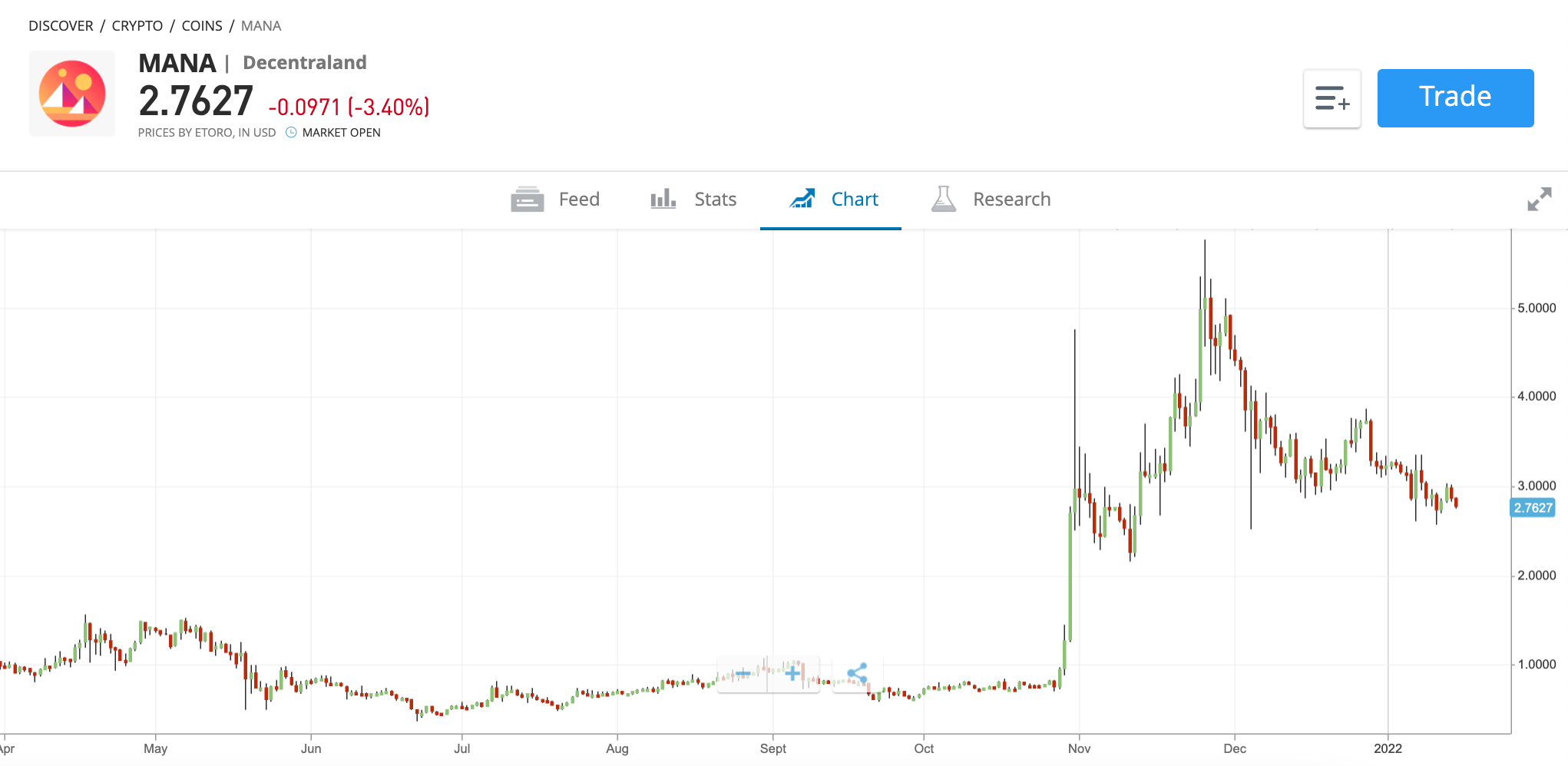 67% of retail investor accounts lose money when trading CFDs with this provider.
However, if you are a more risk-seeking investor and believe in revolutionary potential of the metaverse, then Decentraland may be a good addition to your portfolio. Current prices are reasonably low, meaning that if Decentraland were to hit great heights, the returns would be enormous. In fact, just from today's prices to $10 would represent a return of 253%!
Where to Invest in Decentraland
The final portion of our Decentraland forecast will examine the investment process. Before investing in Decentraland, you must find the best crypto exchange or broker that suits your needs. As you can imagine, there are many options for you to choose from, each with its own pros and cons.
However, to streamline the decision-making process, we've conducted the research and found that eToro offer the best way for you to buy Decentraland. Firstly, eToro has over 23 million registered users worldwide and is regulated by many top entities, making the platform exceptionally safe. What's more, eToro is covered under the FSCS, protecting investors in the unlikely event of eToro going bankrupt.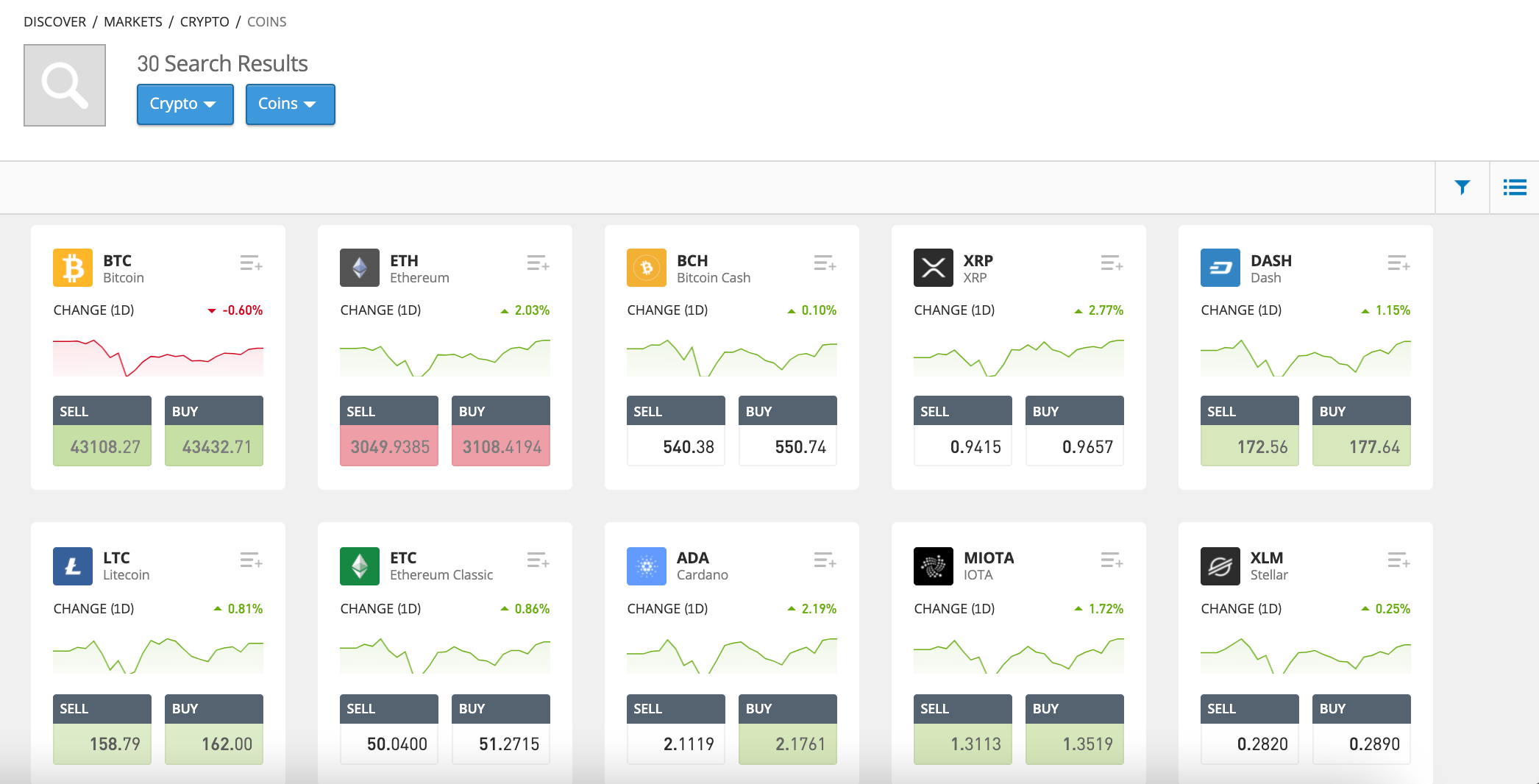 eToro is one of the best CFD brokers due to the platform's low-cost approach. Users do not have to pay any commissions when crypto trading, meaning that using eToro is very cost-effective, especially if you are an active trader. What's more, eToro charges no deposit or monthly account fees either!
The minimum deposit at eToro is only $10 (£7.30) and can be made via credit/debit card, bank transfer, or various e-wallets – including PayPal! In addition, new users can even opt to use eToro's free demo account if they wish. This accounts offers all of the same features are the real account but with none of the risk, allowing you to gain valuable experience before trading for real.
Finally, eToro offers a huge range of CFDs to choose from if you are interested in building a diversified portfolio. Users can trade stocks, bonds, commodities, ETFs, and currencies – all with 0% commissions! Overall, eToro stands apart from many other alternative brokers and that's why we recommend them highly for those of you looking to buy Decentraland.
Decentraland Price Prediction – Conclusion
In conclusion, this Decentraland prediction has covered what the platform is and how it works, before diving into its future prospects. As you'll be aware by now, Decentraland is a fairly unique idea and has great potential going forward. Although the space is very new and therefore not many people are aware of it, Decentraland have the potential to be a first-mover if this space was to grow to exceptional heights – which is great news for investors.
So, if you'd like to buy Decentraland today, we'd recommend partnering with eToro. eToro is a heavily regulated broker and has over 23 million users worldwide. What's more, users don't have to pay any commissions when trading and can make deposits from as little as $10!


67% of retail investor accounts lose money when trading CFDs with this provider.
FAQs
What is the price of Decentraland right now?
What drives the price of Decentraland?
Where can I buy Decentraland?
Why is Decentraland going down?
What will Decentraland be worth by the end of 2022?
What will Decentraland be worth in 2025?