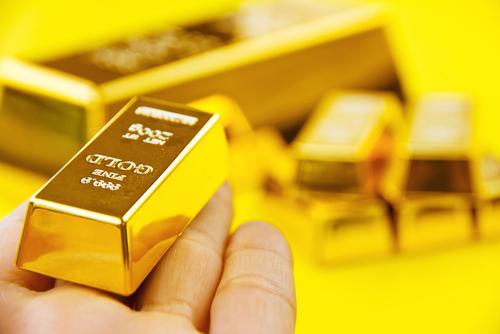 In recent interviews, Bill Gross, the legendary co-founder of Pimco and manager of the world's biggest bond fund, has stated his belief that gold will do well in 2013. That Gross, renowned as the "Bond King", would pick gold as the year's best buy over a bond is very telling about what he expects for the future; but investors remain unconvinced.
It was not that long ago that Bill Gross, the "Bond King," warned that stocks were one big pyramid scheme. Of course, that was before the Dow Jones Industrial Average surged to over 14,000.  But Gross, in a recent interview in Barron's, now sees gold as the most compelling asset buy.
He attributes this to two factors: the expected rate of inflation and real interest rates (the interest rate paid minus the rate of inflation). That Gross picks gold as the best buy rather than a bond is very telling about what he expects for the future. But for investors is the question of his record.
Gross perceives that quantitative easing by central banks will inevitably lead to higher inflation.  Quantitative easing is the buying of trillions of dollars of government debt by central banks around the world.  The major objective of quantitative easing is to re-flate the economies through suppressing interest rates.
The hope is that consumers will buy more homes and motor vehicles due to low mortgage rates and loan terms.  From that banks, will then lend more to small businesses.  That will all result in the greater hiring of workers due to more homes being built, automobiles and trucks being sold, and businesses borrowing cheaply to expand operations.
Some of that has worked, but not to a degree where any central bank is ready to curtail quantitative easing.  Federal Reserve Chairman Ben Bernanke, the world's leading central banker, sees the need for a low interest rate environment until 2015.  That is a solid indicator that Bernanke does not foresee any inflation threat for a number of years.

Related: A Risky New Era For Central Banking?: Mohamed El-Erian
Related: Monetary Delusions – Why Added Liquidity Alone Will Not Revive The Economy: Joseph Stiglitz
Related: Sympathy For The "Devil" – Why The Bernanke Bashing Is Uncalled For: Raghuram Rajan
Gross is predicting a rational response to quantitative easing that entails gold rising due to heavy duty money creation by central banks around the world.  That was certainly the case in the early rounds of quantitative easing.  But each additional round of quantitative easing has resulted in gold rising less in response than to the previous bouts.
What is happening is that the low interest rate environment created and perpetuated by Bernanke is defeating gold as a yield hungry investment community seeks assets that pay income.  Dividend-paying stocks and high yield bonds have become very popular with investors seeking income.  
As gold is a commodity, it does not have an income component.  Due to that, it is in disfavor as an investment in the current climate.  The issue then becomes what will result in gold becoming more attractive, as Gross contends will happen.
It could be, however, that investors seeking a safe haven in gold have been exhausted by all the rounds of quantitative easing since The Great Recession.  That is certainly indicated by how gold has risen less after the announcement of each successive foray of quantitative easing.  Every asset class has a natural constituency, and that group for gold could have reached its limit.

Related: Infographic: All the Gold in the World
Related: Gold Investing, Gold Investments
With the US economy contracting in the most recent quarter, it does not appear as if inflation is the greatest threat.  Therefore gold is not the greatest asset to buy for those looking to profit from macro-economic conditions.  While Gross picks it as his top investment choice, it appears likely that gold will continue to lose out to income-paying assets as quantitative easing continues for years into the future.  That is certainly what has been happening!
By Marcus Holland, FinancialTrading.com
Marcus Holland is the editor of FinancialTrading.com, a website dedicated to online trading education.  He holds a BA Business and Finance degree and has been trading the currency markets since 2007.
Got something to say about the economy? We want to hear from you. Contribute your article and be part of the the world's largest independent online economics community today!
See also:
Gold Investing, Gold Investments
See also:
Infographic: All the Gold in the World