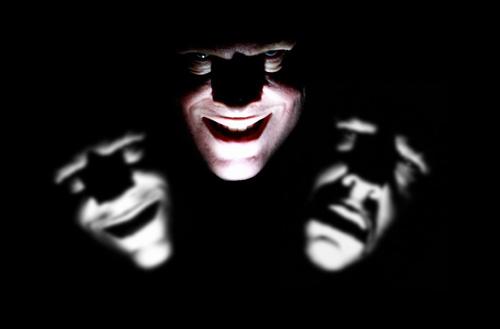 Barclays Chief Executive Bob Diamond surprised many this month when he admitted on a lecture broadcast on BBC Radio 4 Today that banks had done a "poor job" of explaining how they contribute to society and that many people had failed to notice how the banks had changed since the 2008 financial crisis. But while Diamond's statements appear reconciliatory, much of what he said was cosmetic, window-dressing, and lacking in real substance. Has "the most dangerous man in Britain" changed his spots or has this been all one grand charade?
What's up with Barclays chief executive Bob Diamond?
In January, the US-born investment banker, who had recently taken over as Barclays boss, seemed in denial about the role of banks in the destruction of the global economy. Speaking to the Treasury Select Committee in January 2011, Diamond told us the time for remorse and apology was over and seemed to want to return to pre-credit crisis world of "business as usual" where interfering busybodies like government, regulators or general people would get off the banks' back and let them get back to doing what they knew best – making money (or losing it!).
Well it seems Diamond, once described as "the most dangerous man in Britain", would like us to believe he has since had some sort of Damascene conversion. In the inaugural BBC Radio 4 Today business lecture on Thursday November 3, the American acknowledged that banks may, after all, have to do penance for their role in stoking up the global financial crisis in the decade up to October 2008, and that they have to take steps to regain people's trust.
Related: Europe's Old Bank Business Models Are Obsolete: Gene Frieda
Related: The Blame Game: If The Banks Didn't Cause The Financial Crisis, What Did?
In the lecture broadcast on BBC Radio 4, Diamond said that banks' need to learn the lessons of past failures in order to "become better citizens". He acknowledged that banks had done a "poor job" of explaining how they contribute to society and that many people have failed to notice that they have changed their spots since the crisis. He said banks must do three things to restore trust:
"(1) Build a better understanding of how businesses and banks work together to generate economic growth;
(2) accept responsibility for what has gone wrong; and
(3) use the lessons learned to become better citizens."
"Restoring trust is especially important now - because this is the moment when banks, businesses and governments must work together to move the onus from the public to the private sector, to create jobs and economic growth. For banks and businesses to play their full role they must restore trust. That is why I care so much about citizenship."

Diamond also said it is essential that banks take risks, since in his view risk-averse banks lead to weaker economies. He said:
"I know it sounds controversial to suggest banks must take risks, in the wake of a near collapse of the financial system, but banks serve little economic or social purpose unless they do so. Every time a bank lends money on a mortgage they're taking risk ... It's by taking these risks, and by managing them well, that banks support customers and encourage business innovation."
So what prompted the change of tone? Maybe he has recognized that the global Occupy movement is really gathering momentum. The movement – whose goals include ending the 'corporatocracy' that enables bankers like Diamond to hold sway over government policy; forcing banks to exist in the market economy (i.e. without the massive state subsidies and implicit guarantees and bail-outs they currently enjoy); reinventing capitalism so it becomes less rapacious and exploitative; and tackling the massive inequalities of wealth that have been building up over the last three decades – has spread to at least 1,500 cities worldwide.
[The Archbishop of Canterbury, Rowan Williams, recently sided with Occupy London protesters outside St Paul's Cathedral, backing their calls for a 'Tobin' tax on financial transactions and saying that many people see the protest as expressing "a widespread and deep exasperation with the financial establishment".]
Related: Is Occupy Wall Street Bringing Back "Real" Capitalism?
Related: A Global Transcendence of Change – What The 99% Really Want: Joseph Stiglitz
Diamond's cute new approach – which involves putting "citizenship" on a par with other key objectives such as strengthening Barclays's capital position, returns and income growth – may well be some sort of response to Occupy, or may have been motivated by a desire to rehabilitate himself, given the fierce backlash to his January comments. Also, the mere fact that Diamond has recognized there is problem is to be welcomed.
But I'm afraid much of what Diamond said was cosmetic, window-dressing, lacking in real substance. One of the areas he'll have to urgently address if claims about "citizenship" are to have any credibility is tax avoidance. If a bank wants to be seen as a good corporate citizen, it surely must not be engaging in this in an almost industrial way?
Barclays, for example, is renowned for a string of questionable deals manufactured by its structured capital markets division, which were first exposed by the Guardian in March 2009. With code names like Project Knight, Project Berry, Project Faber, Project Brontos, Project Valiha, the deals involve the complex recycling of 'assets' through a number of secrecy jurisdictions. Barclays makes use of these sort of deals in order to minimize its tax liabilities in the UK. One, the £3.3 billion 'Brontos' deal in which the Italian bank Unicredit has partnered Barclays, is under investigation by the Italian tax police. In February 2011 Barclays – originally a Quaker institution – was forced to admit it paid just £113m in UK corporate tax in 2009, despite having made profits of £11.6bn that year and despite the fact UK corporation tax rate is 28 percent.
Another problem Diamond failed to address in his peroration is that the bank allows itself to be held to ransom by greed-fuelled staff, usually at shareholders' expense. We saw this with the extraordinary Protium deal, which involved the outsourcing of $12.3 billion toxic debt to an off-balance-sheet vehicle, in what has been described as "summing up everything that is wrong with the City".
One of the harshest critics of Diamond's attempt to rehabilitate himself is Richard J Murphy, a campaigner for tax justice, whose book The Courageous State is published this month. On his blog and in a comment on an edited version of Diamond's speech on the Guardian's 'Comment is Free' site, Murphy said Diamond has painted a wholly misleading picture of Barclays as a Captain Mainwaring-esque institution, focused on husbanding customer deposits while ensuring the money is good use by lending it out to worthwhile UK enterprises. Murphy said [edited]:
"Of course banks handle deposits, but anyone who has reviewed the rates available to depositors for the last few years will know just how contemptuous banks have been of those who wish to use their services for this purpose.
"There is good reason for that: banks do not need depositors to enable them to make loans. The simple fact is that [most of] the money banks lend is created by them out of thin air. It's offensively easy for them to do so ...
"The insult to the injury is that, having made this cash out of thin air, they then charge heavily for it – vastly more than they pay for deposits. Bob Diamond acknowledges none of this, and the fact that much of the profit he and his colleagues supposedly generate is effectively licensed to them by the government ...
"Diamond ignores all this [including his bank's widespread tax avoidance and abuse of secrecy jurisdictions]. As a result I regret to say his lecture is just a PR exercise that deliberately otherwise seeks to draw a veil over the real operations, duties and responsibilities of banks and how they fail to deliver on them."

Related: Capitalism's Pallbearers: The Companies That Run, & Could Destroy, The Global Economy
Related: Undoing the Bankruptcy of Capitalism: Joseph E. Stiglitz
At the time of the writing there are 172 comments on the Guardian CIF article, almost all negative, with many branding Diamond a hypocrite (though some said they admired him for his chutzpah). One of the commenters, Phud, said:
"To show good faith, your chums should give back their bonuses, take a huge pay-cut to prove that they're truly sorry for bringing the global economy to its knees and destroying the lives of 'the little people'; they should then parade through the streets of the capital dressed in martyr's rags, ringing leper's bells whilst the penniless & homeless citizens they have impoverished slap them around the head with their repossession orders and court summonses. Then we can talk."
Somehow, I can't quite see that happening -- at least not yet. My suggestion for Mr Diamond is that he makes some more convincing and some more credible efforts to reinvent Barclays before next trying to persuade us it has become a socially-acceptable institution.
Related: Josef Ackermann: The Most Dangerous Banker in the World
Update:
In an interview with John Humphrys of BBC Radio 4 Today at 8am this morning Diamond admitted that banks like Barclays had "taken us across the M25 blindfolded". He seemed stumped when challenged about the derisory rates paid to savers and was coy about how much he earned (though he did admit he earned a basic salary of just over £1 million).
Diamond said: "We can be cuddly; we want people to come into our branches. We want to be seen that way but we know that we have a lot of work to do still." When asked if all bankers were "volatility junkies", he said: "I recognize none of that."
By Ian Fraser
Ian Fraser, a journalist since 1988, is working on programmes about the banking and financial crisis for the BBC. He writes about business and finance for the Financial Times, the Sunday Times, the Independent on Sunday, the Daily Mail, and the Mail on Sunday. Since 2009, Fraser has been a visiting lecturer in financial journalism at the University of Stirling.
Do we trust banks? Diamond's Damascene conversion on the road to St Paul's fails to convince is republished with permission from the QFinance Blog.
See also:
Josef Ackermann: The Most Dangerous Banker in the World
See also:
Europe's Old Bank Business Models Are Obsolete: Gene Frieda
See also:
Banking Industry