AI Trading Platform UK – Best AI Trading Software for 2021
From forex and shares to cryptocurrencies and CFDs, finding a top-rated AI trading platform has never been easier. The online trading space is now home to hundreds of AI trading software, providing a gateway to more passive trading than ever before. 
But how do you choose the right AI trading platform that suits your needs and goals? In this beginner's guide, we'll reveal the best AI trading platforms in the UK for 2021 and cover the mechanics of AI trading. 
Best AI Trading Platform UK 2021 – eToro
How to Start AI Trading in Four Simple Steps
Step 1: Open a live trading account

with a top-rated broker such as eToro. Head over to eToro.com and tap on the button marked 'Join Now'. 

Step 2: Account verification

– As part of the standard KYC process, you'll need to verify your account by uploading proof of identity (a copy of your passport or driving license), and proof of address (a copy of a recent utility bill or bank statement).

Step 3: Deposit funds

– Depositing funds into your eToro account is quick and easy. The minimum deposit is just $50 and you can use a credit card, debit card, bank wire transfer, or e-wallets such as PayPal or Neteller. 

Step 4: Start AI trading

with eToro's copy trading tools. CopyTrader and CopyPortfolio allow you to copy the trading strategies of other expert traders or invest in a prebuilt CFD portfolio with the click of a button. 
The Best AI Trading Platforms in 2021 Reviewed
AI trading is a form of passive investing. Sophisticated trading algorithms and trading robots enter and exit the markets on your behalf, making for a fully automated trading experience. In terms of funding, the AI trading software will often rebalance your portfolio for you. 
With that said, let's explore the best AI trading platforms UK that you can use right now!
1. eToro – Best AI Trading Platform UK 2021 for Copy Trading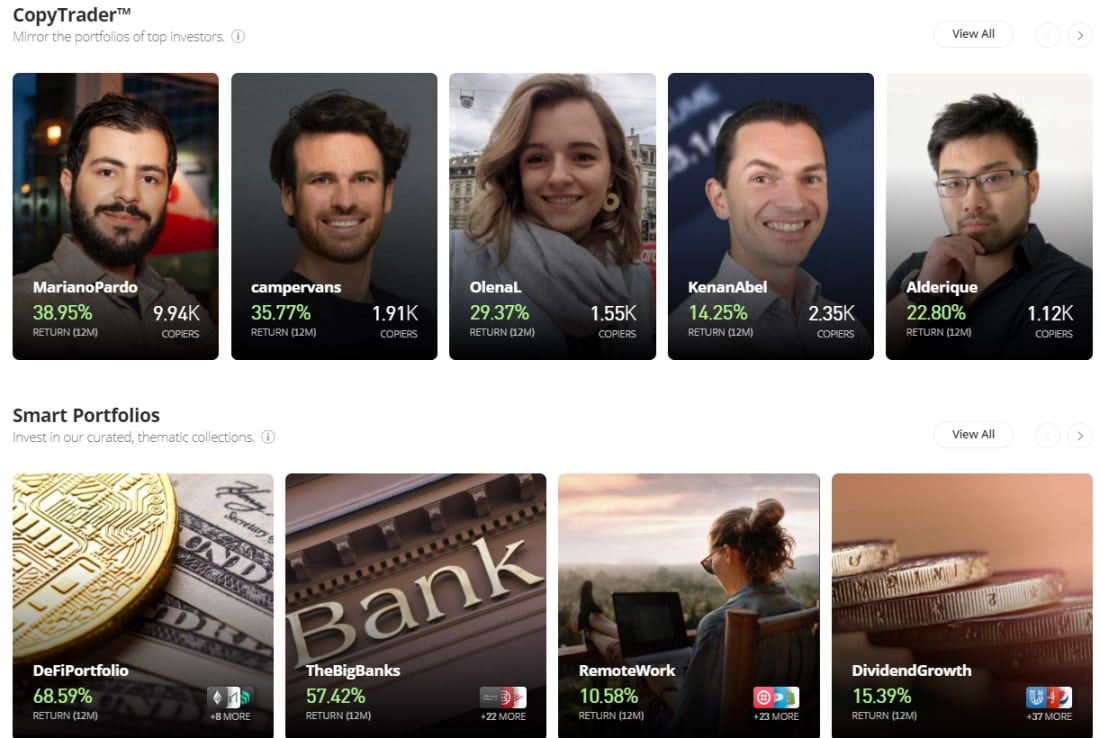 Since its launch in 2006, eToro has become one of the leading CFD and forex brokers out there. Boasting a client base of over 20 million, eToro supports a wide range of tradable assets, from stocks and shares covering 17

international markets to ETFs, cryptos, CFDs, indices and much more. Furthermore, eToro also offers fractional share trading, meaning you can buy a percentage of a whole share with as little as $50. 
Another metric that sets eToro apart from the crowd is its social trading environment. Think of it as a trader's Facebook or Reddit. You can interact with other traders and even share your trading strategies for other users to follow. Moreover, you can use eToro's copy trading tools to copy the positions of other expert investors from the comfort of your own home. 
What are CopyTrader and CopyPortfolio?  
CopyTrader is the equivalent of a social trading feature. Simply put, you can copy the portfolio of other eToro traders with the click of a button. By browsing through other traders' public profiles you can examine their past performance, risk rating, average holding time and more. In terms of the fundamentals, the minimum investment is just $200 and you're allowed to copy a maximum of 100 traders at the same time.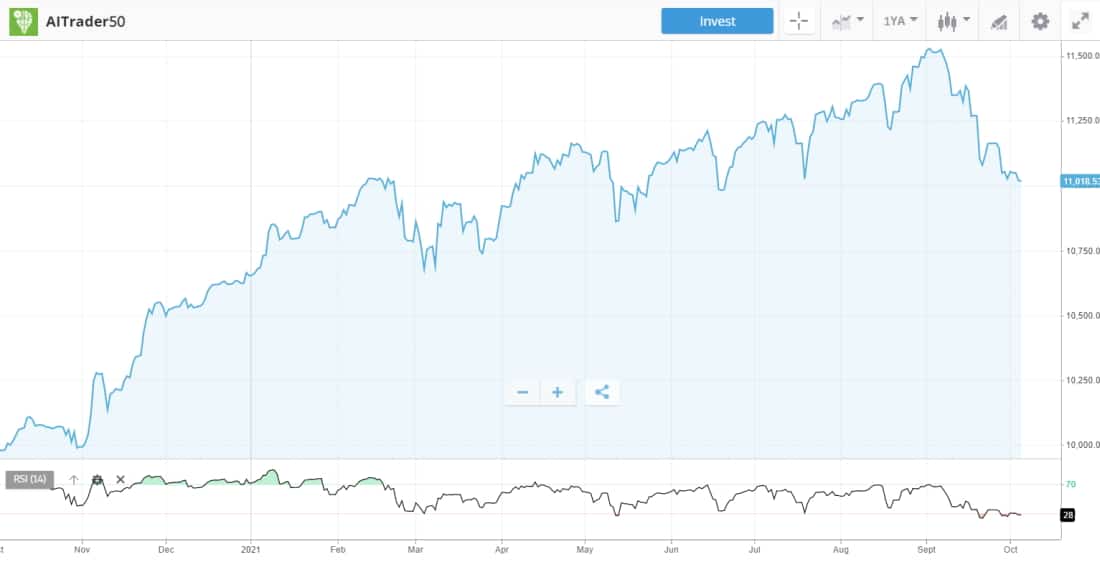 CopyPortfolio, on the other hand, is essentially a CFD portfolio. With CopyPortfolio you can invest in a theme or a portfolio of the best traders on eToro. Investing in a theme means gaining exposure to a portfolio of meme stocks, cryptocurrencies or commodities. The minimum investment can be as low as $1,000, and eToro will check your trading experience to determine whether CopyPortfolio is suitable for you. 
What is AITrader50?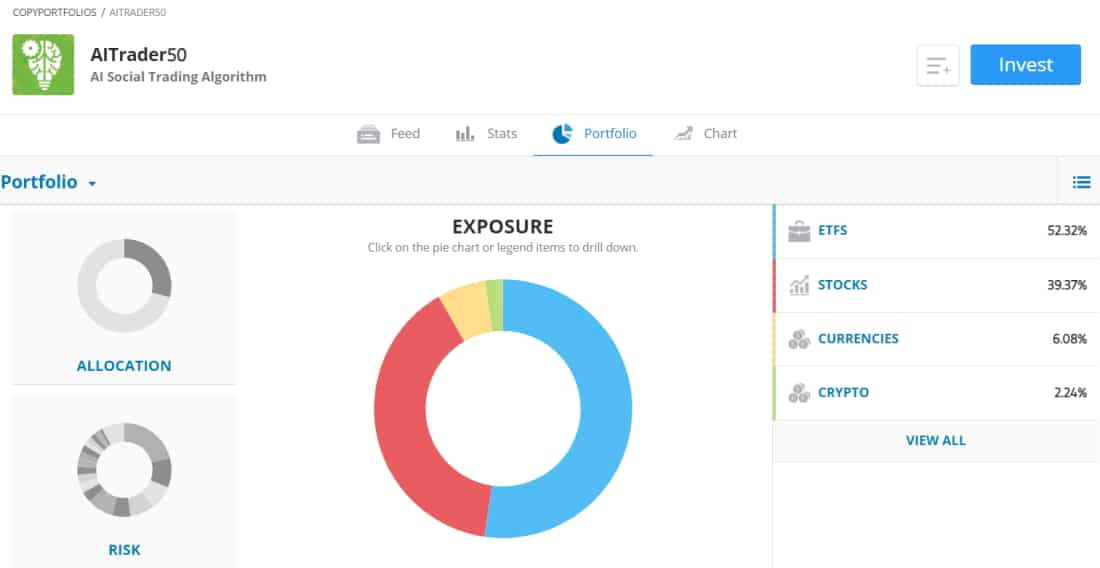 The AITrader50 CopyPortfolio uses Microsoft's cutting-edge machine learning technology and social trading algorithms developed by eToro's data scientists and PhD Math experts. This CopyPortfolio uses the wisdom of the crowds, driving an algorithm that chooses from the 50 traders most likely to earn positive returns during the next month. Every trader is given a 2% allocation in the portfolio, while each trader's Copy Stop Loss is unique and set to 1.5 times the standard deviation. This is ideal for investors with a low to medium flexible risk tolerance. 
In terms of past performance, the AITrader50 CopyPortfolio has yielded positive returns for eight out of the ten months so far. However, it's important to note that past performance is not an indication of potential future results. 
Fees and Payments
eToro is one of the leading discount brokers across the board. Arguably its best selling point, eToro facilitates trading on a commission-free basis. This means you'll be paying the low market spreads, and overnight financing fees if you keep CFD leveraged positions open after the markets close. When it comes to payments, eToro supports a wide range of options including debit/credit cards, bank transfers, and e-wallets. There are also no deposit fees or account fees, but there is a 0.5% conversion fee for non-USD deposits. 
Is eToro safe? 
eToro is regulated by the UK's Financial Conduct Authority (FCA), the Cyprus Securities and Exchange Commission (CySEC), and the Australian Securities and Investments Commission (ASIC). This makes it one of the most trusted and safe AI trading platforms out there. 
In addition to complying with the regulations of several top-tier financial watchdogs, eToro also offers negative balance protection for EU-based clients. UK traders are covered by the FSCS up to £85,000 should the broker go into liquidation. Additionally, almost all clients' funds are held in segregated bank accounts, completely separated from the company's funds. 
Pros
Innovative copy trading features include CopyTrader and CopyPortfolio
Access to a wide range of asset classes including cryptos, ETFs, forex, CFDs and stocks
Fully regulated by the UK's FCA, CySEC, and ASIC
Wide range of payment methods available
A user-friendly mobile app offers the same functionality as the web-based trading platform
Paper trading account with $100,000 of virtual funds
Grow your Bitcoin holdings while you HODL with eToro Staking service
Low minimum deposit of just $50 
Charges zero commissions and market-leading spreads
Cons
$10 inactivity fee after one year
$5 withdrawal fee
68% of retail investor accounts lose money when trading CFDs with this provider.
2.  AvaTrade – Best AI Trading Platform for Mirror Trading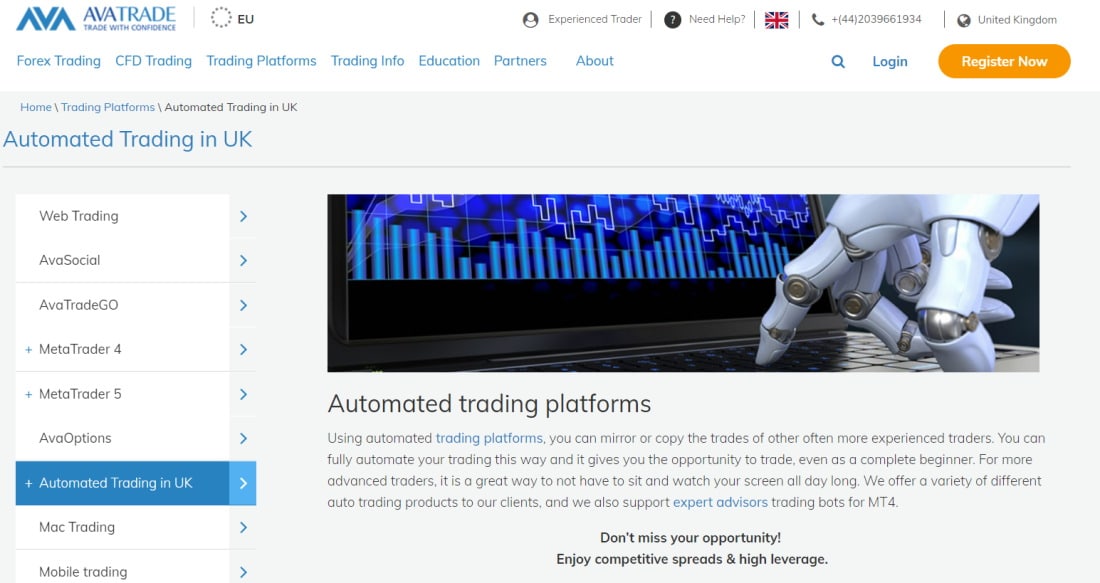 Established in 2006, AvaTrade is a global forex and CFD broker that's regulated by multiple financial institutions, including the Central Bank of Ireland, the

Japanese Financial Services Agency (FSA), and ASIC. 
The account opening process is seamless and fully digital. AvaTrade supports a range of deposit and withdrawal methods, all of which are free of charge. Additionally, there are tons of user-friendly research and education tools to use. 
On the other hand, the asset portfolio is rather limited as it only offers forex and several CFDs. When it comes to non-trading fees such as the inactivity fee, this is high at $50 per quarter after three months of inactivity. But, this is more than made up for as there are no account fees, withdrawal fees, or deposit fees to worry about. 
Payment methods
As we have already mentioned, AvaTrade does not charge any deposit fees. As well as depositing funds via bank wire transfer or debit/credit cards, you can use electronic wallets for extra convenience. The minimum deposit is $100 by bank transfer, and it typically takes several business days to process your payment. 
AvaTrade Supports Automated Trading Platforms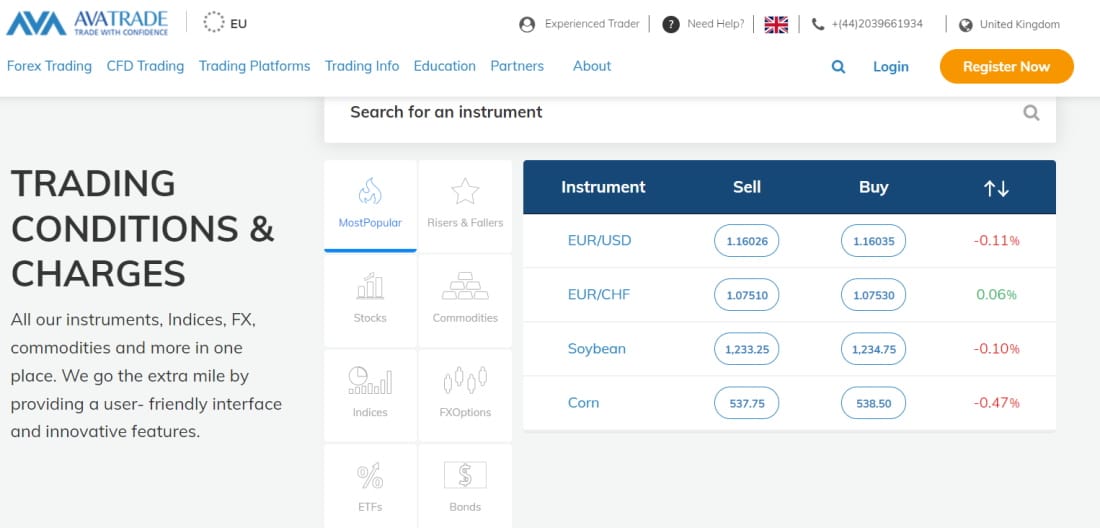 With AvaTrade you can access some of the best automated trading platforms across the board, including Duplitrade, ZuluTrade, and AvaSocial. Using automated trading platforms, you can mirror or copy the trading strategies of other expert traders with the click of a button. This means you can fully automate your trading strategies and buy and sell assets like a seasoned professional. 
For more experienced traders, AI trading allows you to spend less time monitoring the markets and more time researching your next move. As well as a variety of auto trading products, AvaTrade supports expert advisors trading robots for the popular MetaTrader 4 platform. 
Pros
Supports a range of AI trading platforms such as Duplitrade, ZuluTrade and AvaSocial
Low non-trading fees including no deposit and withdrawal fees
Access to expert advisors trading bots for MT4
User-friendly AI trading platform
Fully regulated by multiple top-tier financial authorities 
The onboarding process is seamless and fully digital
Access to trade ideas from reputable third-party provider Trading Central
Cons
After three consecutive months of non-use, an inactivity fee of £50 will be charged
71% of retail investor accounts lose money when trading CFDs with this provider.
3. British Bitcoin Profit – Popular AI Trading Platform UK with Fast Execution Times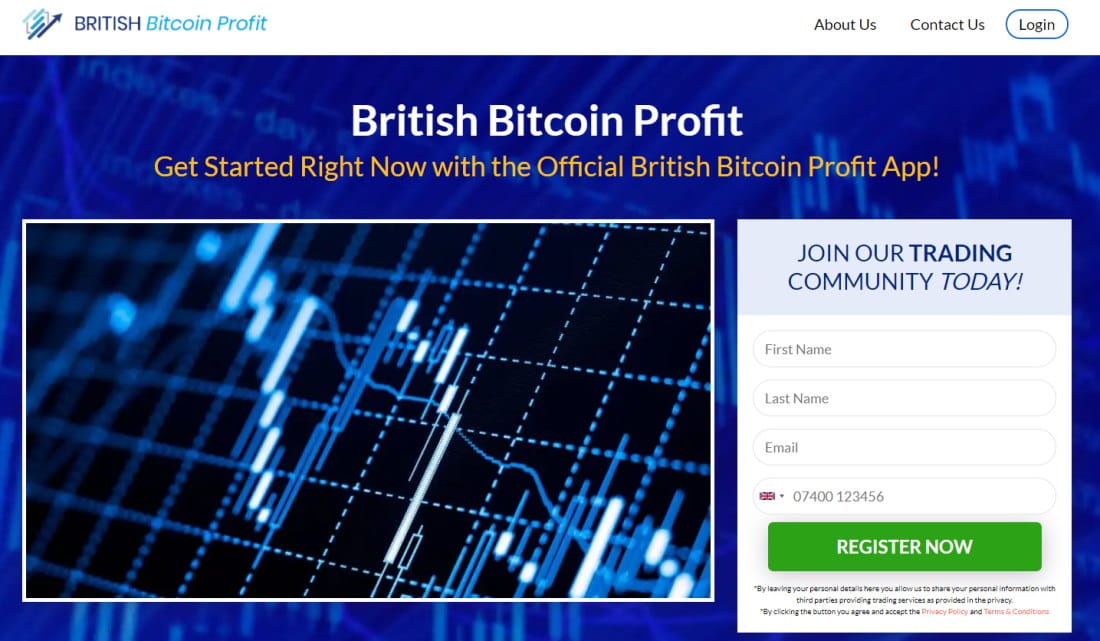 If you're looking to invest in cryptocurrency but don't know where to start, opting for an AI trading platform like British Bitcoin Profit could be a great
option. British Bitcoin Profit is a Bitcoin trading robot that uses advanced algorithms and programming to place orders in the crypto market with fast execution times. 
The AI trading software claims to have a high success rate. According to British Bitcoin Profit, users don't need to be glued to their monitors or mobile devices, and can simply spend around 20 minutes per day evaluating the trading bot's overall performance. 
In other words, the British Bitcoin Profit AI trading software uses HFT (high-frequency trading) to make small returns in the short term. Examples of HFT include scalping and day trading.    
How Does British Bitcoin Profit Work?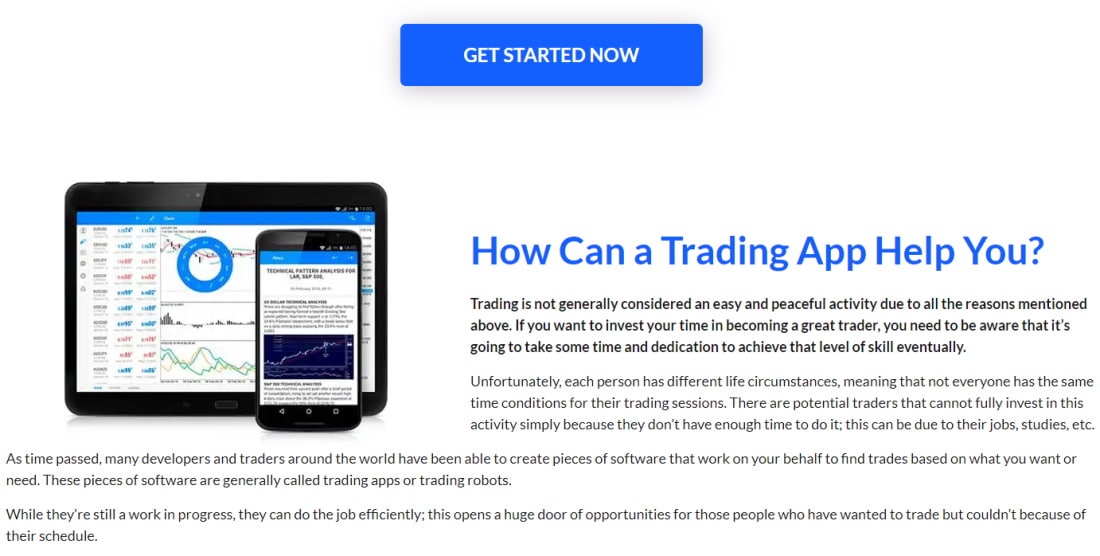 British Bitcoin Profit is an AI trading platform that connects you with one of its regulated cryptocurrency exchanges or brokers. Once you've opened an account, deposited funds of at least $250, you'll be able to use the British Bitcoin Profit trading bot. This way you can automate your trading as the AI trading software will scan the crypto market and open and close positions on your behalf. 
Fees and Commissions
During our review, we found that British Bitcoin Profit is free to use. But how does the AI trading platform UK make money? The company likely takes a commission from the fees you'll have to pay with the affiliate broker. In terms of payment methods, you'll be able to deposit funds using the most popular options including credit cards, debit cards, bank wire transfers and PayPal. 
Pros
AI trading software is free to use
Minimum deposit is just $250
Claims to have high success and accuracy rates
User-friendly AI trading platform
Trading robots allow you to participate in the crypto market passively
Wide range of payment methods to deposit funds
Cons
Your capital is at risk.
What is AI trading?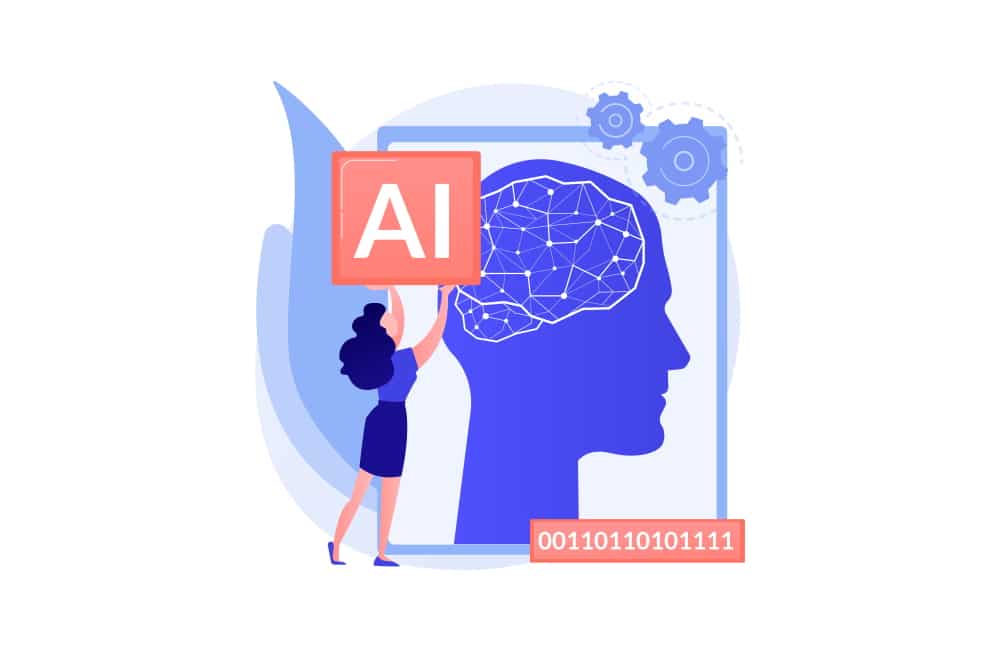 It doesn't take much to see that Artificial Intelligence is still making news headlines today. For example, real estate firms are increasingly using AI in all aspects of buying, selling, and home financing, according to CNBC.
Advanced algorithms can now sift through millions of online documents in a matter of seconds, analyzing property values, debt levels, home renovations, and certain personal data. But what does this mean? 
Brick-and-mortar real estate and businesses, in general, may be the last tangible things left in a developing virtual existence. But this too is giving way to the phenomenon that is artificial intelligence. 
AI trading uses computer algorithms and machine learning to conduct online trades on your behalf. This type of passive investing is ideal for beginners or advanced traders who want to capitalize on short-term gains using high-frequency trading. 
How Does AI Trading Work?
AI trading uses computer algorithms and machine learning to conduct online trades on your behalf. This type of automation and passive investing is ideal for beginners or professional traders who want to capitalize on short-term gains using high-frequency trading.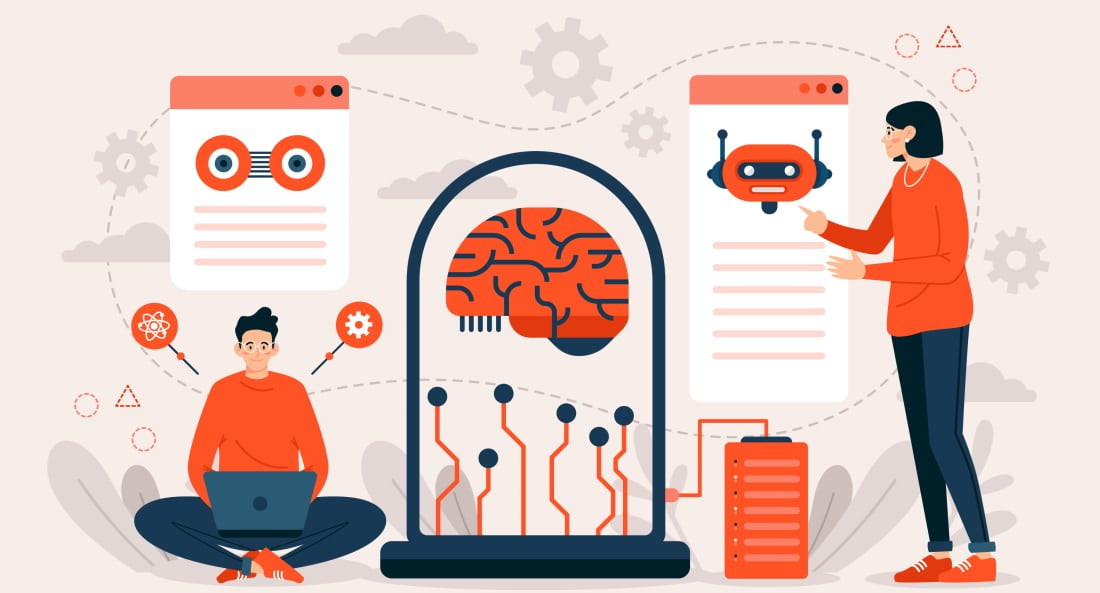 These AI algorithms scan the markets 24/7 scouring for the best trading opportunities. This is particularly useful for cryptocurrency traders as the crypto market is open 24 hours 7 days a week. AI trading executes trades on your behalf based on preset conditions in real-time. These criteria are set by you and are usually based on technical analysis and fundamental data. 
Let's look at an example…
For example, when investing in stocks you could set up an AI trading bot to search for the hottest equities based on technical indicators such as the RSI (Relative Strength Index), and the MACD (moving average convergence-divergence). When these technical indicators reach the predetermined value, the AI trading bot will either open a buy or sell position on your behalf. 
Depending on your risk tolerance, time horizon, and trading strategy the AI trading software may be searching a specific market or it may be scanning across multiple asset classes. The key benefit of automated trading is that you can buy and sell whenever unique opportunities appear. AI trading also eliminates emotions from the trading process, making it ideal for strategies such as Dollar-Cost Averaging (DCA) where you purchase the same amount of an asset on a specific day of the week at a specific time. 
What are the Benefits and Risks of AI Trading Bots?
Benefits
AI trading bots can capitalize on unique trading opportunities 24/7
Set up several AI trading bots to scan the financial markets for different conditions
AI trading algorithms trade based on criteria that you create
The best AI trading platforms support all major financial instruments including stocks and cryptocurrencies
You can buy Bitcoin, Ethereum, Dogecoin and other popular cryptocurrencies using automated trading
You can place Stop-Loss and Take-Profit orders to minimize potential losses
Fast trade execution makes the decision-making process seamless
Risks
Some financial markets are notoriously volatile, meaning risks are not 100% mitigated with AI trading 
Beginner traders often lose money 
Not all AI trading bots and software are credible
Some AI trading platforms are difficult for inexperienced traders to understand and use
Most AI trading bots are unregulated and users are therefore not covered by compensation schemes
What Assets Can I Trade with an AI Trading Platform?
You can access nearly every available asset class and financial instrument with an AI Trading Platform. With that in mind, let's explore some of the most popular assets that you can buy and sell with an AI trading bot. 
Stocks and ETFs (Exchange-Traded Funds)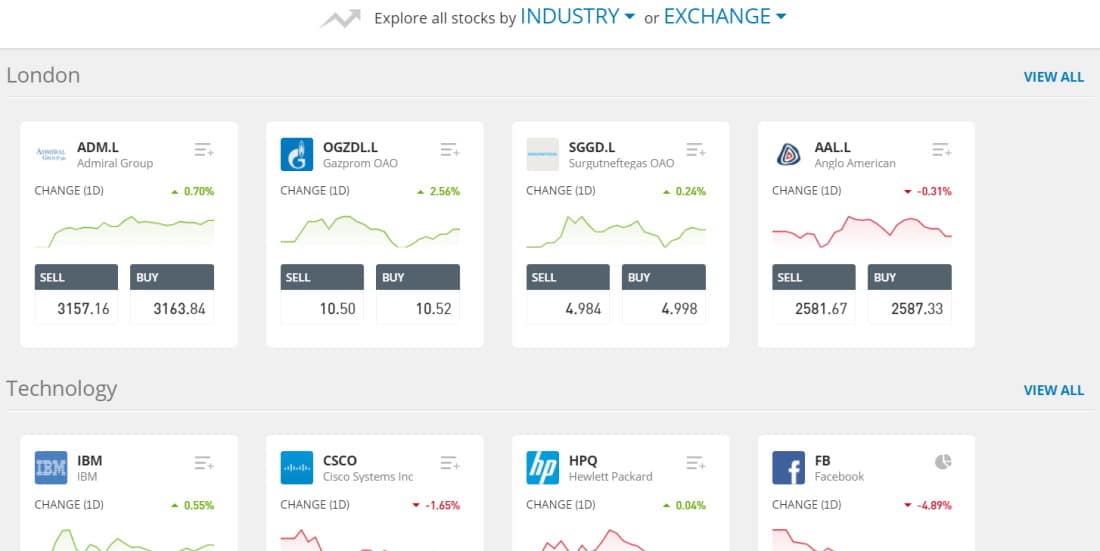 You can buy and sell ETFs and stocks outright using AI trading software just like you would with a traditional stock broker. Most AI trading platforms give you the option to buy shares outright or to invest in stock CFDs. For those unaware, CFD (contracts for difference) are leveraged speculative instruments. When you trade CFDs you are speculating on the future price movements of the underlying asset. 
Another metric you'll need to look out for when choosing an AI trading platform is the supported markets. If you're looking to build a diversified portfolio of stocks and ETFs then you'll need to check that your preferred AI trading platform gives you access to multiple stock markets such as the NYSE, NASDAQ, London Stock Exchange, just to name a few. 
Cryptocurrencies and Forex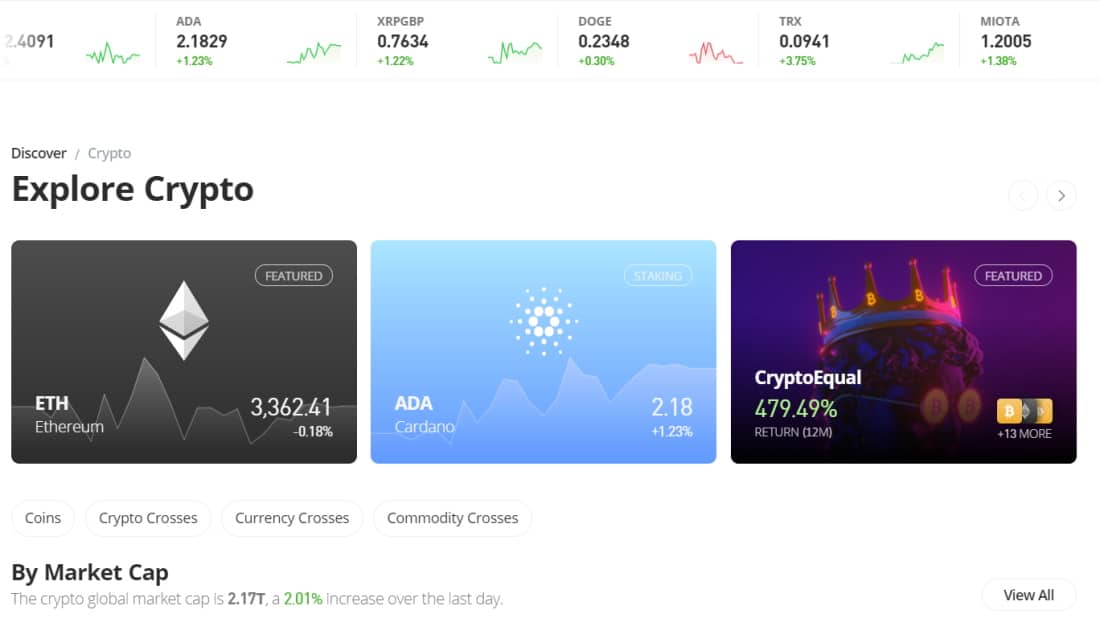 AI trading is a popular strategy for day traders who participate in the forex and cryptocurrency markets. Short-term trading strategies require investors to take advantage of small price changes during market volatility. The main difference between forex brokers is the type of currency pairs they offer and the fee structure. Some brokers only charge the market spreads, while others such as Libertex facilitate spread-free trading. 
The majority of AI trading platforms in the UK support forex trading of major, minor and exotic pairs. These account for the world's major fiat currencies such as the US dollar, the GBP, Euro, and the Japanese Yen.
On the other hand, cryptocurrency trading has grown in popularity with the likes of Bitcoin (BTC) and Ethereum (ETH) skyrocketing their way into mainstream finance. Crypto trading comes in a variety of forms, such as buying and selling cryptocurrencies outright and hodl'ing them, or you can trade cryptocurrency derivatives such as crypto futures and options.  
CFDs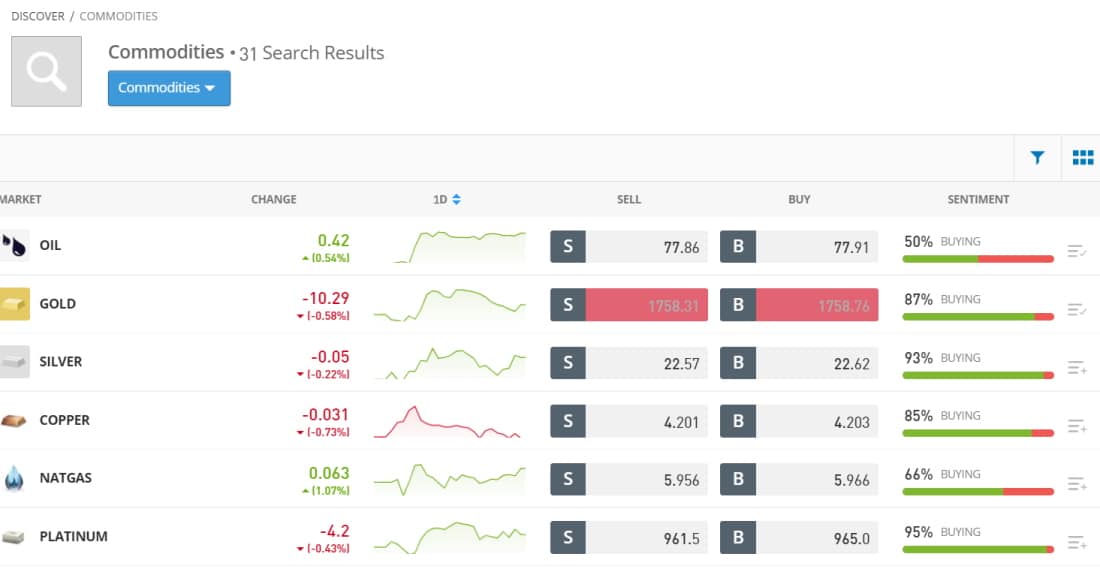 CFDs allow you to speculate on the future price movements of underlying securities without having to take ownership of them. If you're interested in trading commodities, you'll find CFDs are a useful financial instrument to gain exposure to key markets such as precious metals, gas and oil, and agricultural goods. CFDs are leveraged instruments meaning you can increase your purchasing power with money borrowed from the CFD broker itself. However, leverage works both ways in that it amplifies potential losses and returns. What is the best leverage trading platform in the UK? Be sure to also read this in-depth guide to find out.  
Nevertheless, CFDs are available for almost all asset classes such as crypto CFDs, stock CFDs, stock index CFDs, just to name a few. 
What Fees and Commissions does an AI Trading Platform Charge?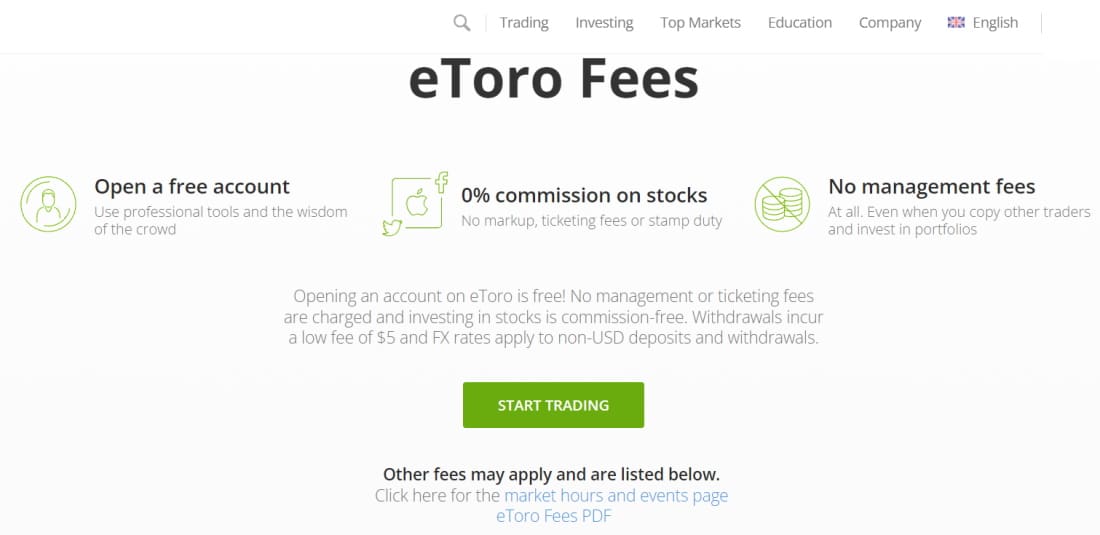 The types of fees and commissions vary between AI trading platforms. But, there are several ways in which these AI trading providers make money. 
Bid-Ask Spreads
The most common fees that AI trading platforms use as compensation for offering their services are spreads. This is the difference between the bid and ask prices. Typically, the spread is just a few pennies, calculated in pips and can be anywhere from 0.1% to as much as 2% of the total trade value. 
All in all, you'll want to opt for an AI trading platform with competitive spreads. This way you'll be able to minimize the amount you're paying out in indirect commissions every time you trade assets. 
Commissions
Another way that AI trading platforms can make money is through trade commissions. Some providers include the commission within the spread, while others charge a flat fee or percentage of the trade's overall value. As such, having to pay a commission per side means that you'll be paying a percentage to open a position and again to close it. 
It's important to note that trading platforms that charge commissions aren't always more costly than ones that only charge market spreads. Paying fixed trade commissions rather than a variable spread can be beneficial if you place a few large trades over the long term. 
Non-trading fees
Non-trading fees are charges incurred for other services such as deposit fees, account fees, overnight financing fees, and inactivity fees. 
If you're looking to trade CFDs you'll need to keep an eye out for overnight financing fees. This is charged when you open a leveraged position and hold it overnight after the underlying market closes. Holding speculative, leveraged positions overnight is similar to taking out a loan. Therefore, overnight fees can be several percentage points of your total trade's value. 
What Should I Look for When Choosing an AI Trading Platform UK?
What are the key metrics you need to consider when selecting an AI trading platform? Now that we've covered the ins and outs of AI trading, here are the top factors you need to keep in mind: 
Product and Market Diversity
Having a wide range of products available for trading ensures that you can capitalize on unique opportunities across different markets. Additionally, this means you won't have to look for another AI trading platform if you decide to gain exposure to the stock markets or forex markets. 
Competitive fees 
High spreads and trading commissions can make profiting from trades difficult as it puts you at an initial loss. As such, seek out trading platforms with market-leading spreads and 0% commissions, much like eToro. 
Leverage 
Leverage allows you to get much larger exposure to the market you're trading when compared to the initial margin you deposited to open the position. Leveraged products like spread betting and CFDs maximize your potential returns, but also amplify your potential losses.  
Research Features
Building a successful automated trading strategy demands a good grasp of technical indicators and historical data. Using a platform that offers advanced research features and charting tools will make creating an effective trading strategy that much easier. 
Demo trading 
What is a demo trading account? A demo account, otherwise known as a paper trading account, is a simulated market environment that fabricates the real experience of online trading. This is a great tool to help you familiarize yourself with the trading platform and how different financial instruments work. The main advantage of using a demo account, as opposed to a live brokerage account, is that you won't be risking any of your capital. 
When you open a demo account with eToro, you'll have unfettered access to the copy trading platform, along with a pre-set balance of $100,000 in virtual funds to experiment with. You can then add funds to your virtual account by opening a ticket with the customer support department.
Security and Regulations 
The best algo trading platforms are regulated by top-tier financial authorities such as the UK's Financial Conduct Authority. Our top-recommended brokers eToro and AvaTrade are both fully regulated and authorized by financial regulators. 
This means that your funds are protected and insured should the broker go into liquidation. Some regulated brokers, like eToro, even provide negative balance protection ensuring that you do not lose more than the balance on your account. 
Customer Support 
Customer service is the first point of contact when you have an issue or question regarding your online AI trading experience. You can contact customer support at eToro via live chat or by opening a ticket. 
The eToro customer support department is available 24/5.  
eToro – Overall Best AI Trading Platform UK for Copy Trading
AI Trading Platform UK – Expert Verdict
The online trading arena is peppered with heaps of top AI trading software including AI stock trading providers, forex trading AI, and AI crypto trading bots. But as the space becomes saturated with these automated trading algorithms, companies are getting more competitive, with lower fees, tighter spreads, wider payment methods and broader asset portfolios. 
Nevertheless, by reading this beginner's guide to AI trading platforms you're now better equipped to pick the right provider that suits your risk tolerance and time horizon. Just keep in mind that all trading comes with risk, so only invest money you can afford to lose. 
FAQs
What is the best AI trading platform?
What is a good AI stock to buy?