PLTR Stock Forecast 2021 – PLTR Stock Price Prediction 2021, 2022, 2025 & 2030
You may not have heard of them, but Palantir Technologies has been one of the most exciting companies to go public over the last couple of years. The company focuses on data and analytics, helping both government and corporate entities analyse and improve their operations, making Palantir a valuable partner.
This guide will provide a Palantir Stock Forecast for the months and years ahead. We'll discuss what Palantir do and the stock's outlook before highlighting where you can buy PLTR today – commission-free!
67% of all retail investor accounts lose money when trading CFDs with this provider.
Key Drivers – PLTR Stock Price Forecast 2021 and 2022
Much like our cryptocurrency price predictions, this guide will cover both the asset's short term and long-term prospects. As noted in the intro, Palantir has an exciting future ahead thanks to a list of services that are very valuable to numerous companies. With that in mind, let's discuss what Palantir do and the various drivers of the stock price.
Palantir Technologies Inc is a software company based in Denver that focuses on big data analytics. The company was founded by Peter Thiel (the co-founder of PayPal), Nathan Gettings, Stephen Cohen, and Alex Karp. Essentially, Palantir provides services that help organisations gather data and analyse it for informational purposes. Palantir has a long history of working with the U.S. government – and have recently announced a large U.S. Army contract for the years ahead.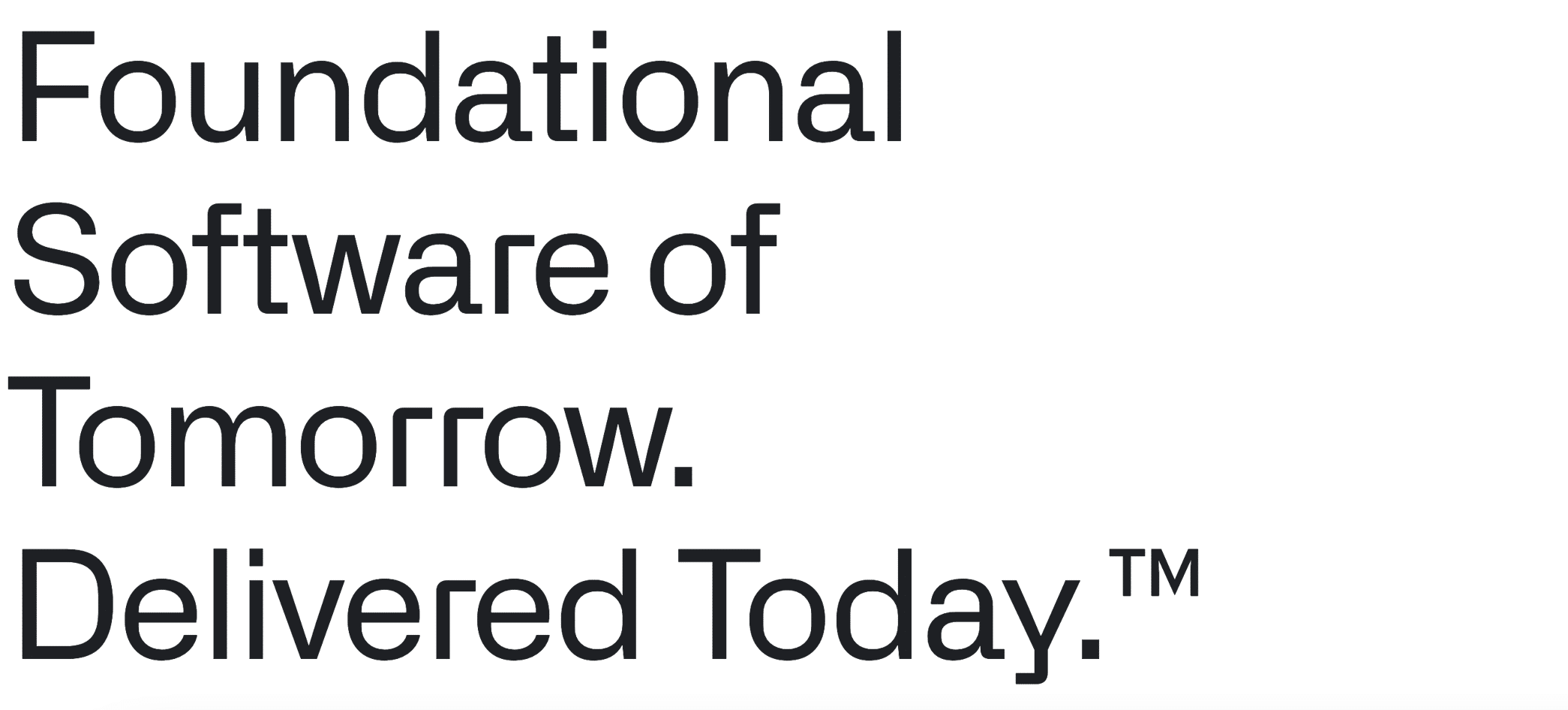 One of Palantir's most valuable and popular services is called 'Palantir Gotham', which government agencies use for counter-terrorism purposes. On the other hand, 'Palantir Foundry' is an element of Palantir's business that focuses on corporate clients. Examples of companies that have used these services include Morgan Stanley, Merck, and Airbus.
Overall, Gotham and Foundry make Palantir a valuable partner to have, as these systems can help optimise business processes and supply chains. Big data is growing more and more useful as technological advances are made, meaning that Palantir's offering is growing in demand. Furthermore, as Palantir has a long history of working with the U.S. Government, this adds a significant degree of credibility to the company.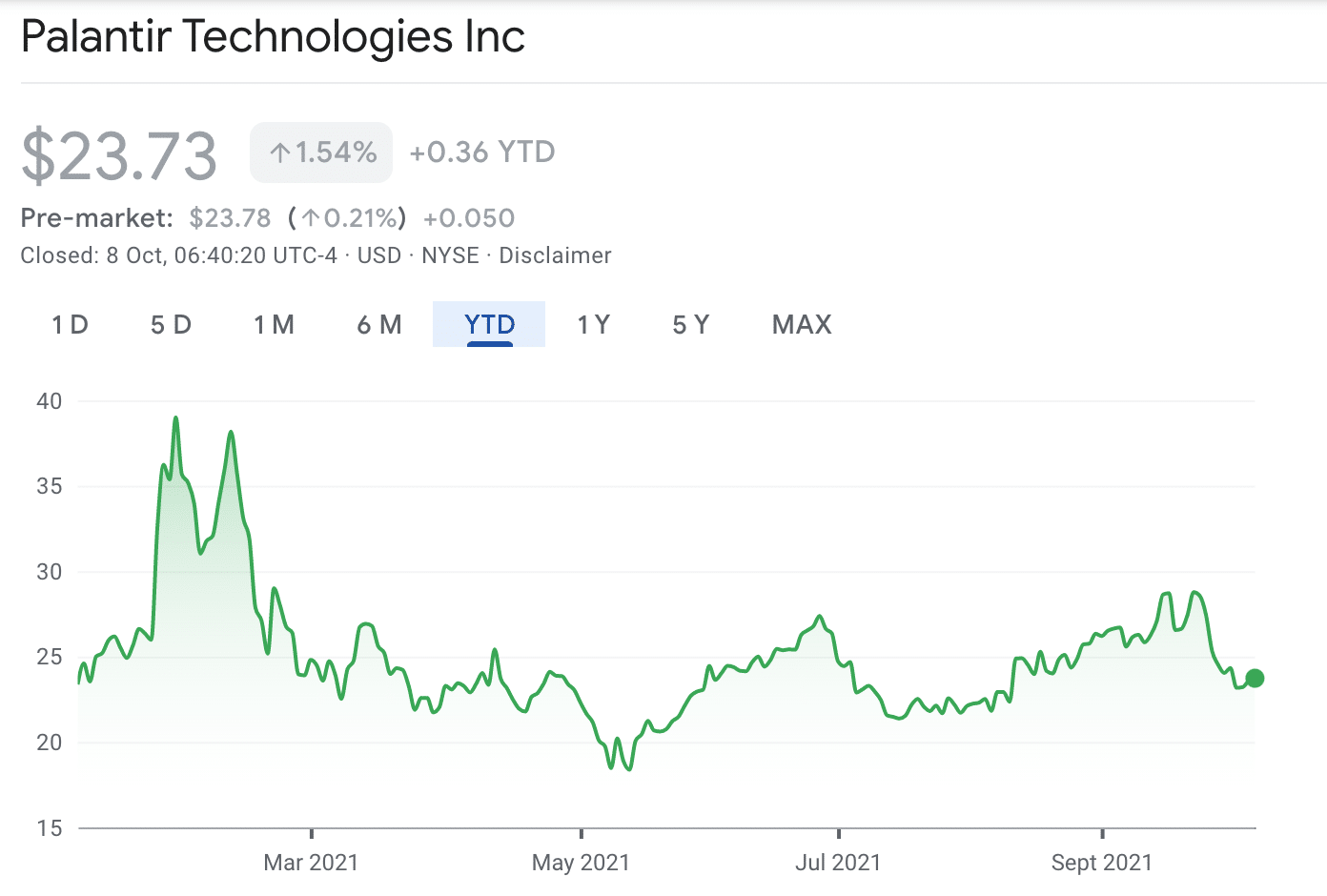 So, now that you have an idea of what Palantir is and how they operate, let's look at the drivers of the company's stock price:
Growth of Big Data: Data gathered from TechJury notes that the big data analytics market is set to reach a valuation of $103 billion by 2023. This growth is fuelled by the fact that data is produced faster than ever before. Ultimately, this is excellent news for Palantir, as it means its services will be in higher demand.
Government Contracts: The announcement of Palantir's contract with the U.S. Army gave the PLTR share price a boost. These contracts are often huge and provide massive streams of revenue for the company. If Palantir can get more of these contracts, we'll likely see more significant moves in the stock price.
Improvement in Corporate Market: Most of Palantir's business comes from government contracts, but the company has also made strides in the corporate market. Various pharmaceutical companies have used Palantir's services to develop new drugs, whilst health services have used the tech to improve patient welfare. These examples provide credibility that Palantir Technologies stock will continue to grow going forward.
67% of all retail investor accounts lose money when trading CFDs with this provider.
PLTR Stock Price History – What's Going On in 2021
You can often determine the best shares to buy now by conducting technical and fundamental analysis on the company. Relating this to Palantir, we can see from the image below that price is trading below the 50-day EMA. This moving average measures the medium-term trend, so the fact that the price is below this is a slightly bearish signal.

However, the price is trading above the 200-day EMA, a more robust measure of the long-term trend. As long as the price stays above this, there is scope for some bullish momentum in the months ahead. The PLTR price is just above the EMA, so it's worth keeping an eye on this area in case we see any impulses through it.
Also, as there have been some significant downward impulses recently, we may see Palantir's price head down to the support level at $21. This level was rejected multiple times in July 2021 and prompted a boost of 39% after the latest rejection. So, if PLTR's price does head lower, keep an eye on this area for any bullish rejections.
PLTR Stock Price Forecast – Short Term Outlook
Many people opt to buy stocks for the long term, but it's also worth analysing the short-term outlook of the stock too. In Palantir's case, we can see that price seemed to have met a strong resistance level around $29. Price formed a 'double top' formation and then fell, highlighting how strong this area is.
Over the short term, because of the strength of the bearish momentum, we may see the price head to the $21 range. This would represent an excellent opportunity to buy PLTR (or at least add it to your watchlist), as any rejection from here would likely signal an uptrend. However, if price broke through this area, we'd probably see PLTR's stock head to $18.
On the financial side of things, PLTR's EPS figure is currently negative at $-0.07. This is because Palantir is not yet profitable and have made a loss of over $100m in the last five quarters. Q2 2021 figures put Palantir's net loss at $138.58m – nearly $15m more than the previous quarter.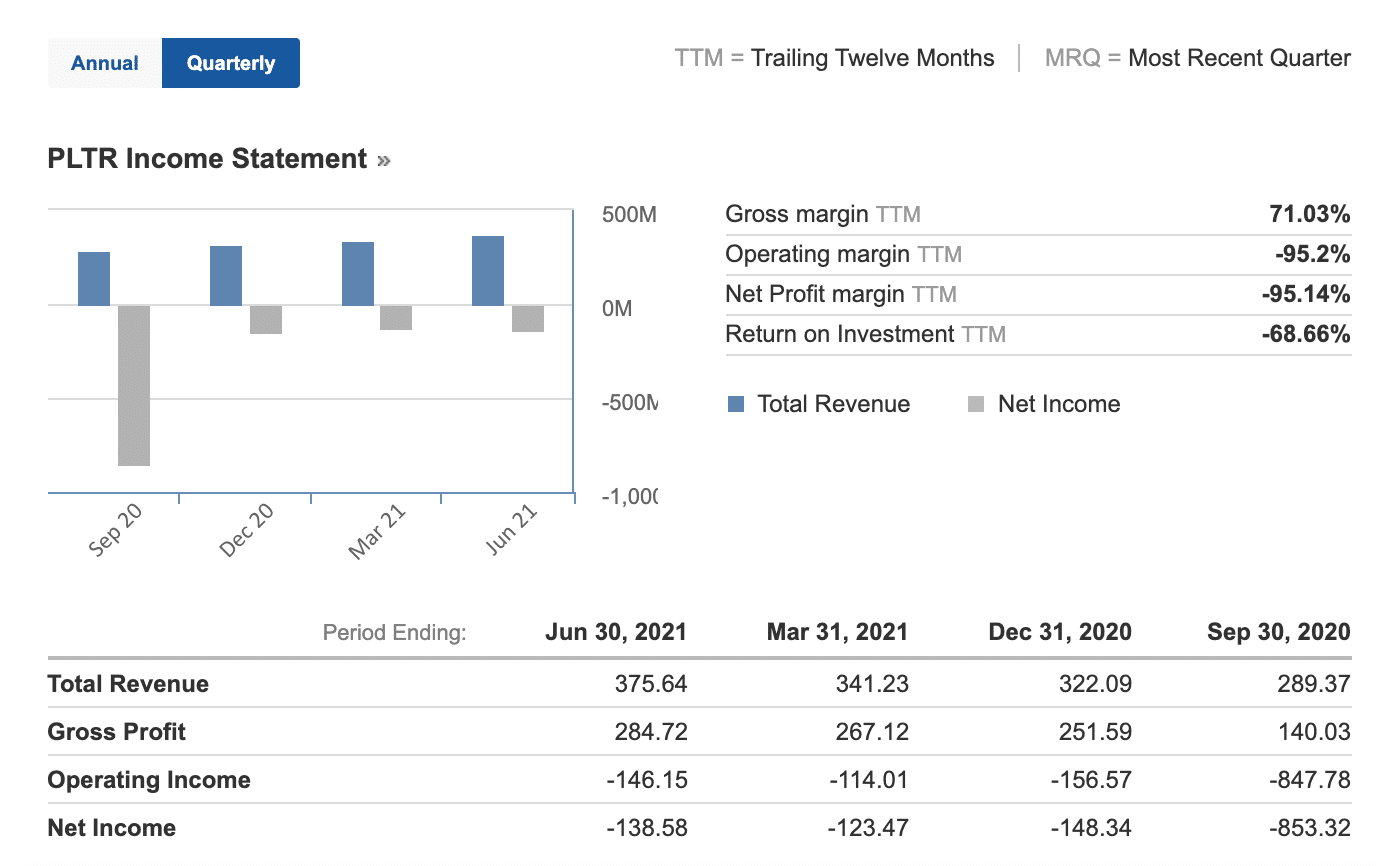 However, revenue has increased for five straight quarters, which shows that the company is going in the right direction. In fact, the company has made a gross profit in the past five quarters, although significant R&D expenses have contributed to the consistent net losses. Due to these losses, Palantir does not currently have a P/E ratio for comparisons or a dividend yield for shareholders.
Overall, Palantir does look good over the short term. Corporate clients grew 61% in 2021, which shows that the company isn't relying on government clients as much. Furthermore, the growth of big data (and potential applications within the crypto space) means that Palantir's services look likely to be in demand for years to come.
67% of all retail investor accounts lose money when trading CFDs with this provider.
PLTR Stock Price Forecast – Long-Term Outlook
The next part of this PLRT stock forecast focuses on the company's long-term prospects. Much like when you buy penny stocks, it's a good idea to have some sort of price target for the future. This is also the case with Palantir, as the company only underwent its IPO in October 2020, so it has been a publicly-traded company for barely a year. Due to this, the price could still be finding its feet in the market.
As noted earlier, Palantir Gotham could be the key to this company's growth. Big data is 'unrefined', meaning that companies cannot make sense of it because it's usually just random strings of characters that don't mean anything to the naked eye. The growth of machine learning, plus massive spending on R&D, have indicated that Palantir Gotham can understand this data and aid governments in implanting its findings. Ultimately, this is a very valuable tool.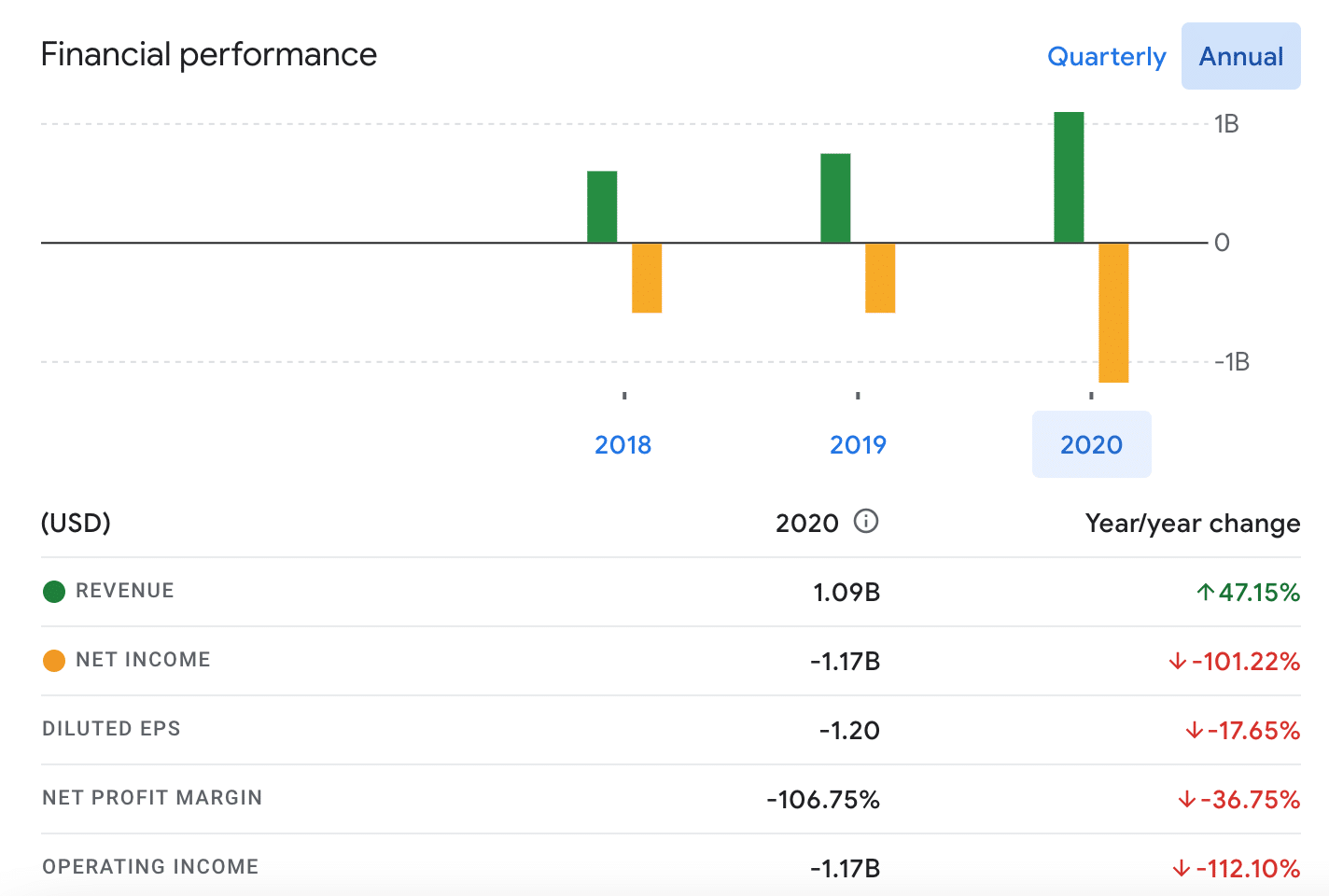 Furthermore, Palantir often invests in smaller companies and uses them to generate investment income each quarter. Palantir received $428million in revenue from companies they had invested in during Q2 2021, which is a good chunk of income to add to their growing revenues from government and corporate clients. If this continues, we could see investment income help Palantir push towards profitability.
Finally, Palantir's executives are targeting growth of more than 30% over the next four years. These executives wouldn't make a claim this bold if they didn't believe it was possible, so this is music to the ears of speculative investors. Furthermore, as Palantir are a data analytics firm, they'll have the knowledge and the insight needed to support this claim.

Putting everything together, we are pretty bullish on Palantir. Unlike when you buy Amazon stock, investing in Palantir is a lot riskier as the company has only been public for a year. Thus, the historical data present in the price chart is lacking, meaning that technical analysis can't be relied upon too much.
Although the company is making a net loss each quarter, we can dig a little deeper to understand the potential. Looking at Palantir's price to sales ratio (the stock price divided by the revenue per share) is a good idea, as it provides a valuation of the company even though it isn't yet profitable. Palantir's P/S ratio is 28.57 according to YCharts, which is relatively high and means that the stock is quite expensive. However, this ratio is falling rapidly, meaning that Palantir may soon be at a great level to purchase and hold for the long term.
How to Buy PLTR Stock?
The final part of this PLRT stock forecast will explore the investment process. As Palantir is listed on the NYSE and Nasdaq, many of the world's best trading platforms will allow investors to purchase the company's stock. However, with so many options to choose from, it can be a little tricky to decide which platform is best.
Through our research and experience, we've found that eToro offers the best platform to buy PLTR stock. As an FCA-regulated broker, eToro ensure all users are protected – all whilst offering 0% commissions! With that in mind, let's look at the four short steps you need to follow to buy PLTR stock with eToro.
Step 1 – Sign Up for eToro
Navigate to the eToro website and click 'Join Now'. You'll then be prompted to provide a valid email address and choose a username and a password. Once you have done so, click 'Create Account'.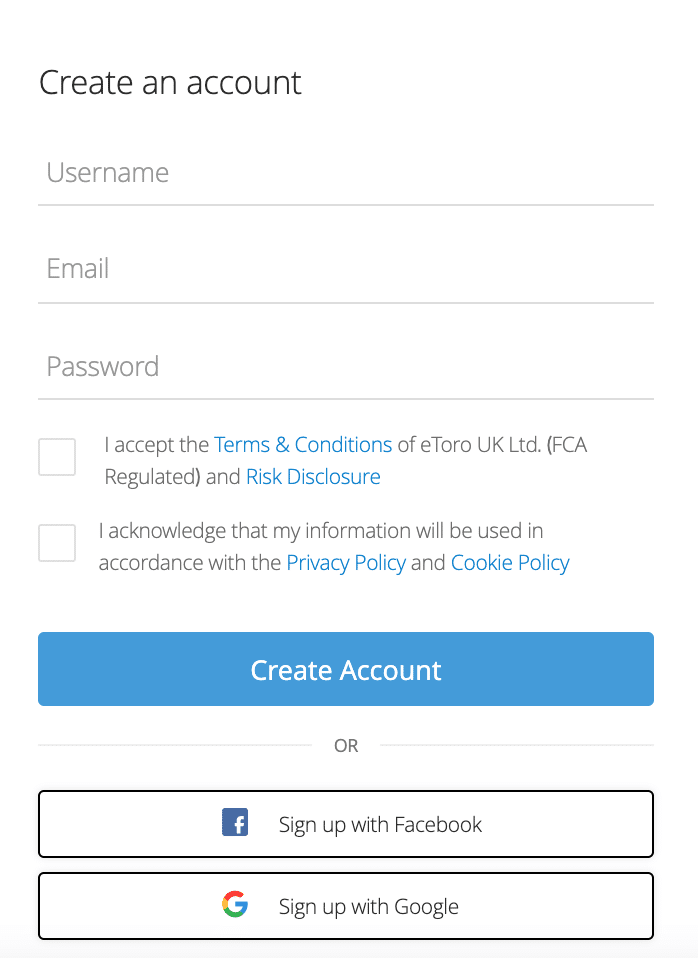 67% of all retail investor accounts lose money when trading CFDs with this provider.
Step 2 – Verify your Identity
As eToro are one of the few FCA-regulated CFD brokers, users will have to do some KYC checks and verify themselves before trading. Head to your profile and enter the required personal information, along with uploading proof of I.D. (a copy of your passport or driver's license) and proof of address (a copy of a bank statement or utility bill). eToro will then verify these documents, which usually only takes a few minutes.
Step 3 – Make a Deposit
After you have verified yourself, you can now make a deposit. eToro requires a minimum deposit of $50, although all deposits are free to make. In terms of deposit methods, eToro accepts the following:
Credit card
Debit card
Bank transfer
PayPal
Skrill
Neteller
Klarna
Trustly
Step 4 – Buy PLTR Stock
Click into the search bar at the top of the screen and type in 'PLTR', Palantir's ticker symbol. In the order box that follows, simply enter your desired investment amount (minimum $50) and choose a stop loss or take profit level, if you wish. Once you are happy with everything, click 'Open Trade'.
And that's it! You've just invested in PLTR stock with eToro – completely commission-free!
PLTR Stock Price Forecast – Final Word
In conclusion, this PLTR stock forecast has covered what Palantir does and how the future looks for the company. We've explored the stock's short term and long-term prospects and have highlighted where you can buy Palantir today.
Overall, we hold a pretty bullish sentiment towards Palantir due to the growth of big data and Palantir's excellent reputation with various government entities. As Palantir can generate revenue from governmental and corporate sources, this puts the company in pole position to benefit from the non-stop growth of big data. As such, we believe PLTR stock could be a good investment for the years to come.
So, if you'd like to buy PLTR stock now, we'd recommend using eToro. eToro is a 0% commissions broker and allows investments from as little as $50. What's more, eToro is regulated by the FCA, ASIC, and CySEC, ensuring all users are protected on the platform.


67% of retail investor accounts lose money when trading CFDs with this provider.
FAQs
Is PLTR a good investment opportunity?
Where can I buy PLTR stock?
Will the price of PLTR go up in the future?