LCID Stock Forecast 2021 – LCID Stock Price Prediction 2021, 2022, 2025 & 2030
Tesla was the first to bring electric vehicles to the mainstream and has maintained its position as top dog over the past decade. However, thanks to technological advances and lower barriers to entry, more and more EV producers are entering the market – with the Lucid Group (LCID) being one of the most exciting.
In this article, we'll cover our LCID Stock Forecast in detail. We'll touch on what the Lucid Group does and the stock's outlook before highlighting where you can invest in LCID today – totally commission-free!
67% of all retail investor accounts lose money when trading CFDs with this provider.
Key Drivers – LCID Stock Price Forecast 2021 and 2022
Before you buy stocks, the first thing you should do is get an idea of what the company's business model is and the potential factors that may affect their stock price. In the case of Lucid Group, there are various things to consider when analysing this company due to the nature of their business. Let's discuss what Lucid Group is and what drives its stock price.
Lucid Group Inc is an electric vehicle company headquartered in Newark, California. Peter Rawlinson is the company's CEO and was a former employee of Tesla (TSLA), bringing significant experience to the role. Lucid Group is traded on the NASDAQ under the ticker symbol 'LCID' and currently has a market cap of $37.23bn, according to Yahoo Finance.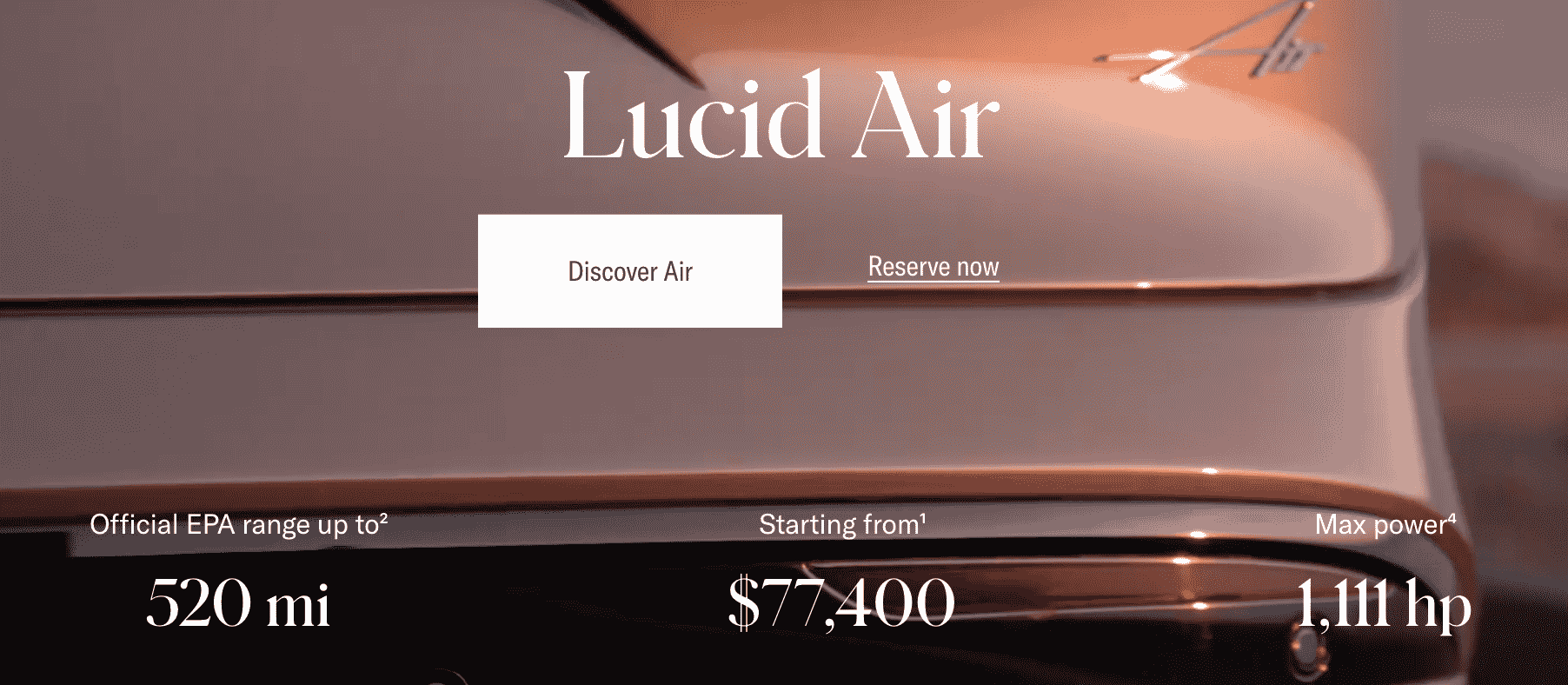 Lucid Group was initially called Lucid Motors, with the company focusing on creating high-performance luxury electric cars. Their flagship car, the Lucid Air, was unveiled in 2016 and features a range that is higher than any other EV on the market to date – including Tesla's Model S. Right now, the car is in production at the company's facility in Arizona, with the first customer deliveries expected to take place in October.
Lucid is also offering an even more luxury version of their car called the Lucid Air Dream Edition. This vehicle can go from 0-60 in 2.5 seconds and has 1080 horsepower. As such, this vehicle will occupy a premium price point in Lucid Group's product portfolio.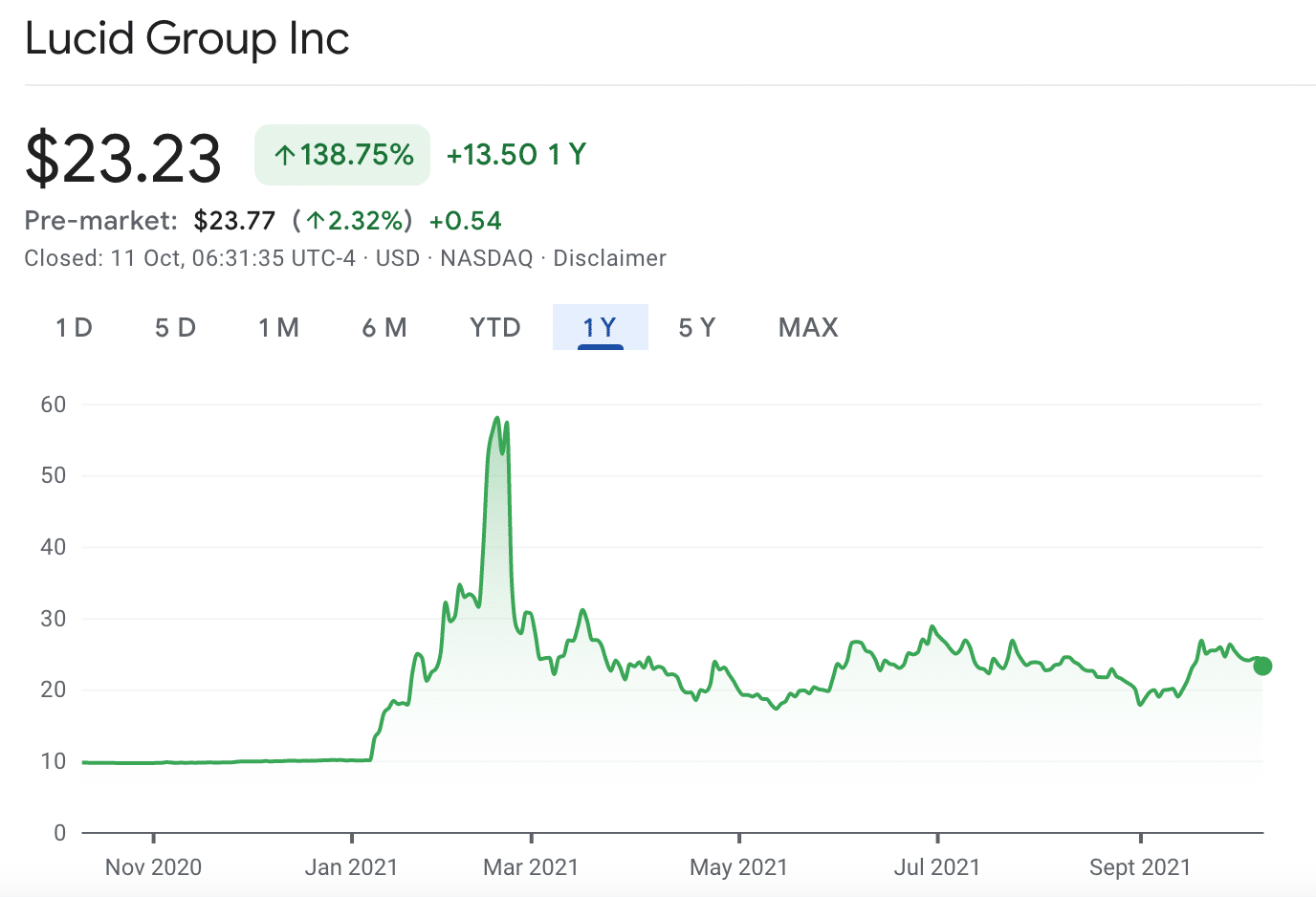 Finally, it's crucial to understand Lucid Group's structure, as it recently underwent some significant changes. As we noted, Lucid Group was initially called Lucid Motors – this company experienced a merger in February 2021 with Churchill Capital Corp IV to create the Lucid Group company that we see today. This merger was valued at $11.75 billion, with the company's common stock now trading under the LCID ticker.
Now, let's dive into the drivers of the LCID stock price:
EV Popularity: Data gathered from Virta noted that there is expected to be 145 million electric vehicles by the year 2030. This will account for 7% of the global vehicle fleet. Although this doesn't seem like much, it is a colossal figure that shows just how much this market is forecast to grow.
Exciting Company: Lucid Group has more than 13,000 car reservations at present, which is remarkable considering they haven't produced a car yet. Furthermore, the merger with Churchill Capital Corp IV gave the company around $4.4 billion in cash, allowing them to make massive upgrades to its facilities and products.
Pre-Revenue Stage: One thing that is depressing the Lucid Group share price right now is that the company is still in the pre-revenue stage. As such, it's hard to know precisely how large Lucid could grow to. Risk-averse shareholders will likely steer clear of the stock for this reason, reducing the investor base drastically.
67% of all retail investor accounts lose money when trading CFDs with this provider.
LCID Stock Price History – What's Going On in 2021
Now that you've got an idea of who Lucid Group are, let's look at their current situation in the price chart. If you invest in stocks, you'll be aware of the importance of technical analysis. In terms of Lucid Group, we can see that price is currently testing the 50-day EMA. This moving average indicates the trend over the last 50 trading days – so if the price was to close below it, it could suggest that we may be shifting to a downtrend.

Furthermore, the current price is trapped in a range between $17 and $28. Price has been in this range since March 2021, going from the bottom to the top every month. As such, it's difficult to determine a long-term price target for LCID due to the current situation.
Price rejected off the top of the range in September 2021, indicating that we may be pushing downward once more. Ultimately, this push down to the bottom of the range may coincide with the delivery of Lucid Group's first vehicles. If we get a solid bullish rejection from the $17 level, combined with a positive rollout of the Lucid Air, we'll likely see some big upwards moves in the LCID share price.
LCID Stock Price Forecast – Short Term Outlook
As you'll know, if you're familiar with our best shares to buy now guide, we like to take a short term and a long-term look at a stock's potential. As you can see from the price chart, Lucid Group only really started to gain popularity in early 2021, when the stock rose an incredible 547% in the space of two months. Since then, the price has declined drastically and has been trading sideways for the best part of seven months.
We may see one more push to the bottom of the range in the short term before some bullish momentum comes back into the market. The LCID price is still trading above the 200-day EMA, which measures the long-term trend. Ultimately, as long as the price stays above this, there's reason to be optimistic. The great thing is that it looks as if the price may reject the bottom of the range and the 200-day EMA at the same time, which would be a great place to enter the stock market and invest.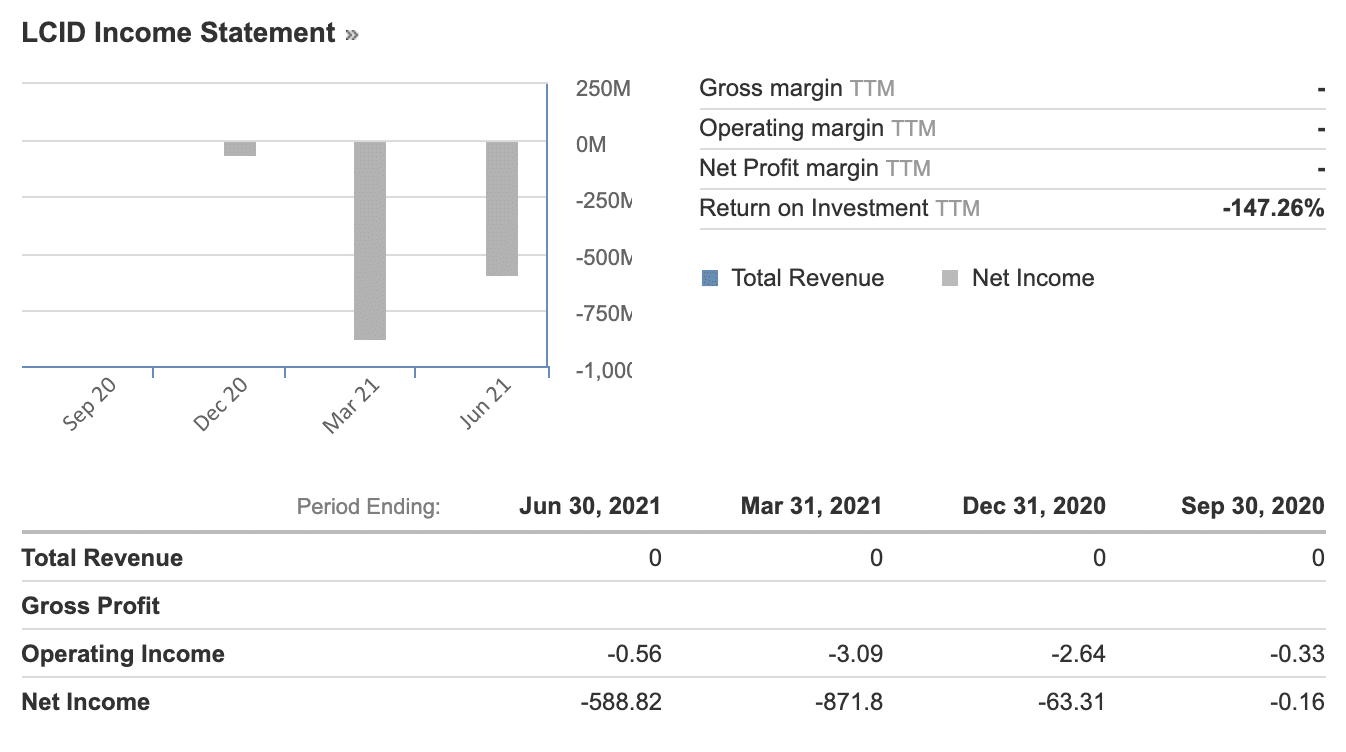 Aside from the technicals, let's look at the financials. As noted earlier, Lucid Group is currently in the pre-revenue stage, meaning that cars are still in production and no sales have yet been made. As such, there is no EPS figure or P/E ratio for comparison purposes. The company expects to sell 251,000 vehicles annually by 2026, generating a remarkable $22.8bn in revenue. Although these targets seem high, the great marketing done by Lucid Group, combined with the premium feel, means it is undoubtedly attainable.
Furthermore, Lucid Group stuck to their announcement and began mass production in September 2021. Barring any major setbacks, the first cars will be delivered in October 2021. At this point, we will likely see the hype begin to ramp up for Lucid Group as their vehicles will officially be on the road, leading to greater awareness and more reporting from the media. Assuming everything is positive, this will translate to stock gains towards the end of the year.
Finally, the $4.4bn in cash flow that Lucid Group received from the merger is enough to see them through the following year, even if the company generated no revenue. This 'cushion' is rare for companies, meaning that investors can still be relatively confident, even in this pre-revenue stage. Thus, as we near the deliveries of the first Lucid Airs, we're reasonably bullish on Lucid Group in the short term and believe this stock would be a great addition to equity portfolios everywhere.
67% of all retail investor accounts lose money when trading CFDs with this provider.
LCID Stock Price Forecast – Long-Term Outlook
Now let's turn our attention to the long term. Many people opt to buy shares UK and then hold for many years, hoping for some significant capital gains whilst generating passive income from those companies that pay a dividend. Having a long-term investment horizon may be beneficial if you are looking to buy LCID stock, as the company will likely be volatile in the short term.
As Lucid Group's CEO is a former Tesla employee, the company have excellent insider knowledge of what it takes to succeed at the top level. Furthermore, Lucid Group is designing cars that are more 'high end' than Tesla, meaning they can price them higher, and therefore they don't need to sell as many to generate similar amounts of revenue. The incredible range that the Lucid Air gets, combined with its state-of-the-art technology, means that this car will appeal to those looking to make a statement.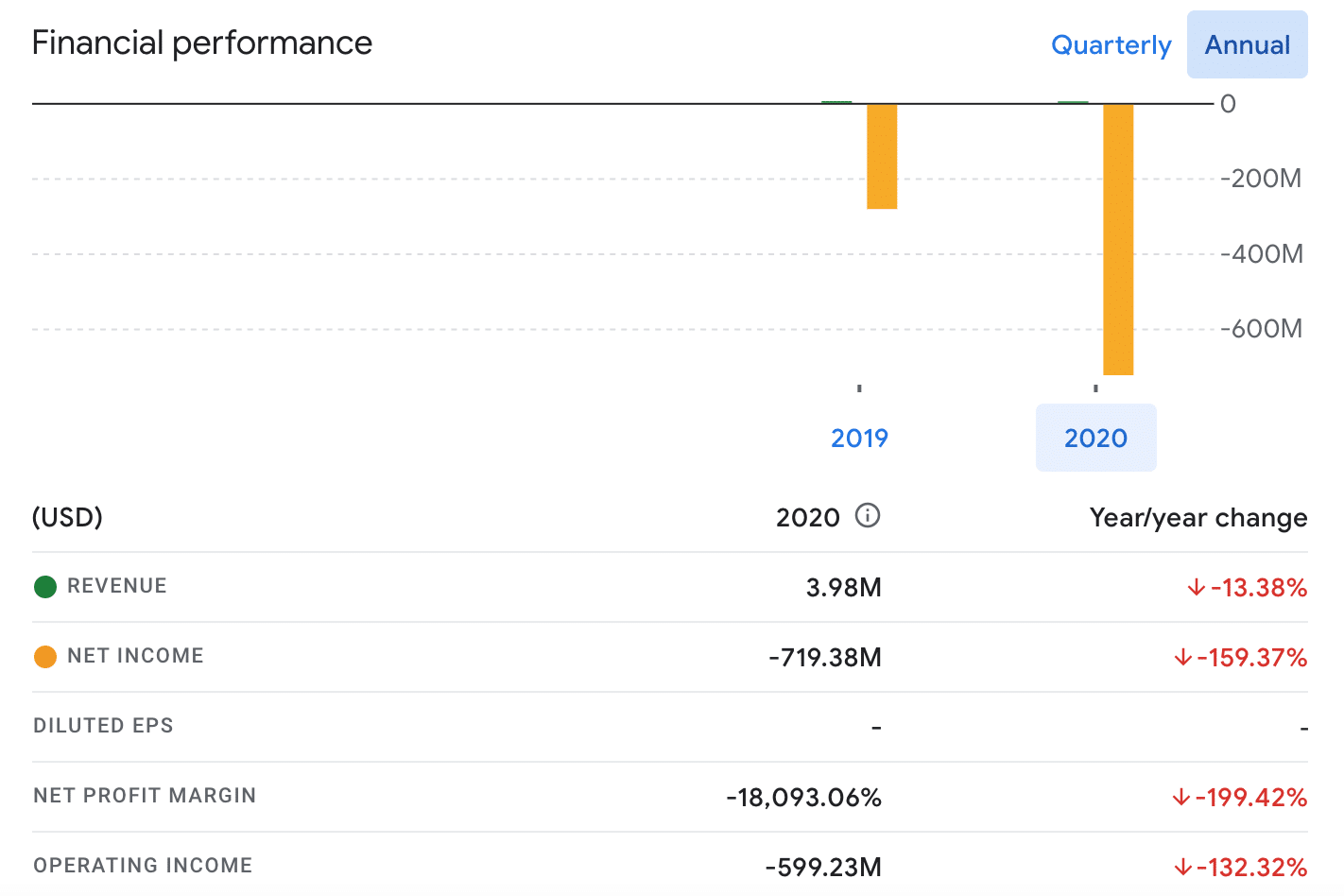 Furthermore, Lucid is also offering various options on their Lucid Air. The Lucid Air Touring is at the lower end of the spectrum but is still much pricier than most Tesla's. The base model is the Lucid Air Pure, debuting at $77,400 – the lowest price point of any Lucid vehicle. Thus, although Lucid Group is aiming towards higher-income customers, they are still offering various options through different 'editions' of their Lucid Air.
Finally, Lucid is even beginning production of their Lucid Gravity SUV in 2023. This SUV is all-electric and will rival the Tesla Model X and the Tesla Model Y. Also, TechCrunch reported that Lucid Group's Arizona facility would be getting expanded to 2.7 million feet over the next couple of years. This future-thinking will certainly set Lucid Group up for long-term gains.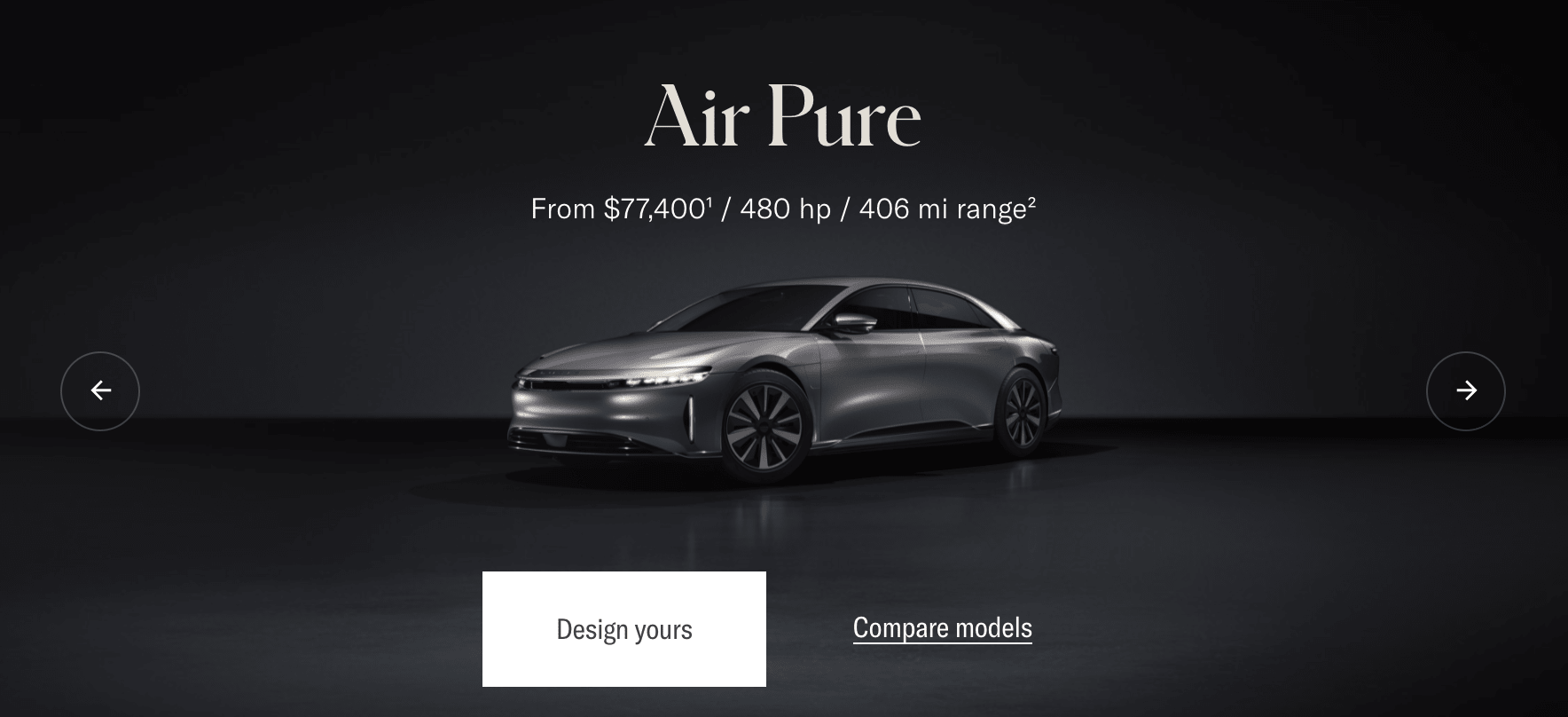 Overall, although Lucid Group is not yet generating revenue, we are still very bullish on this stock's long-term prospects. Lucid Group has stuck by their word regarding their vehicles' range and the release date, which goes a long way with shareholders. Furthermore, as cars will be rolling out next month, any success in this department will likely ramp up reservations for future rollouts. Overall, although the stock's valuation is relatively low right now, we believe it may be a great time to buy Lucid Group at a low price, providing you with the opportunity to generate significant returns in the future.
How to Buy LCID Stock?
Before rounding off this LCID stock forecast, let's discuss the investment process. As LCID is now firmly on Wall Street as a public company, many stock brokers will offer it as a tradeable asset. However, because there are so many options to choose from, it can be a little overwhelming trying to narrow down the possibilities.
Not to worry – through our research and testing, we've found that eToro offers the best platform to buy LCID stock on today. You'll be able to purchase LCID stock commission-free and for as little as $50 (£37). So, without further ado, let's look at the steps you need to take to invest in Lucid Group today.
Step 1 – Create an eToro Account
Head to eToro's homepage and click 'Join Now'. Choose a username and a password, and then enter your email address to create your account.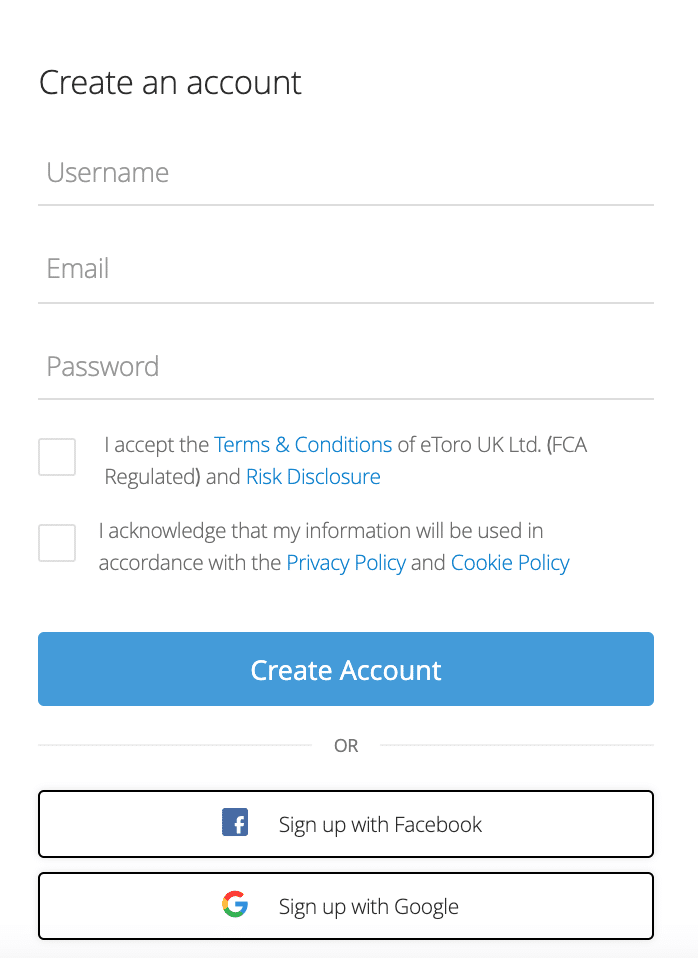 67% of all retail investor accounts lose money when trading CFDs with this provider.
Step 2 – Verify your Identity
eToro requires that you verify yourself before trading, as the platform is regulated by the FCA, ASIC, and CySEC. To do so, head to your account dashboard and enter the required personal information. You'll also have to upload proof of ID (a copy of your passport or driver's license) and proof of address (a copy of a bank statement or utility bill). Once you've done this, eToro will verify the documents, which usually only takes a few minutes.
Step 3 – Make a Deposit
Once verified, you can proceed to fund your account. eToro users can deposit from as little as $50 (£37) and use the following methods:
Credit card
Debit card
Bank transfer
PayPal
Skrill
Neteller
Klarna
Step 4 – Buy LCID Shares
Type  'LCID' into the search bar and click 'Trade' next to the first option. An order box will now appear, similar to the one below. Enter your desired position size in this box, opt for a stop loss or take profit level (if you wish), and then click 'Open Trade'.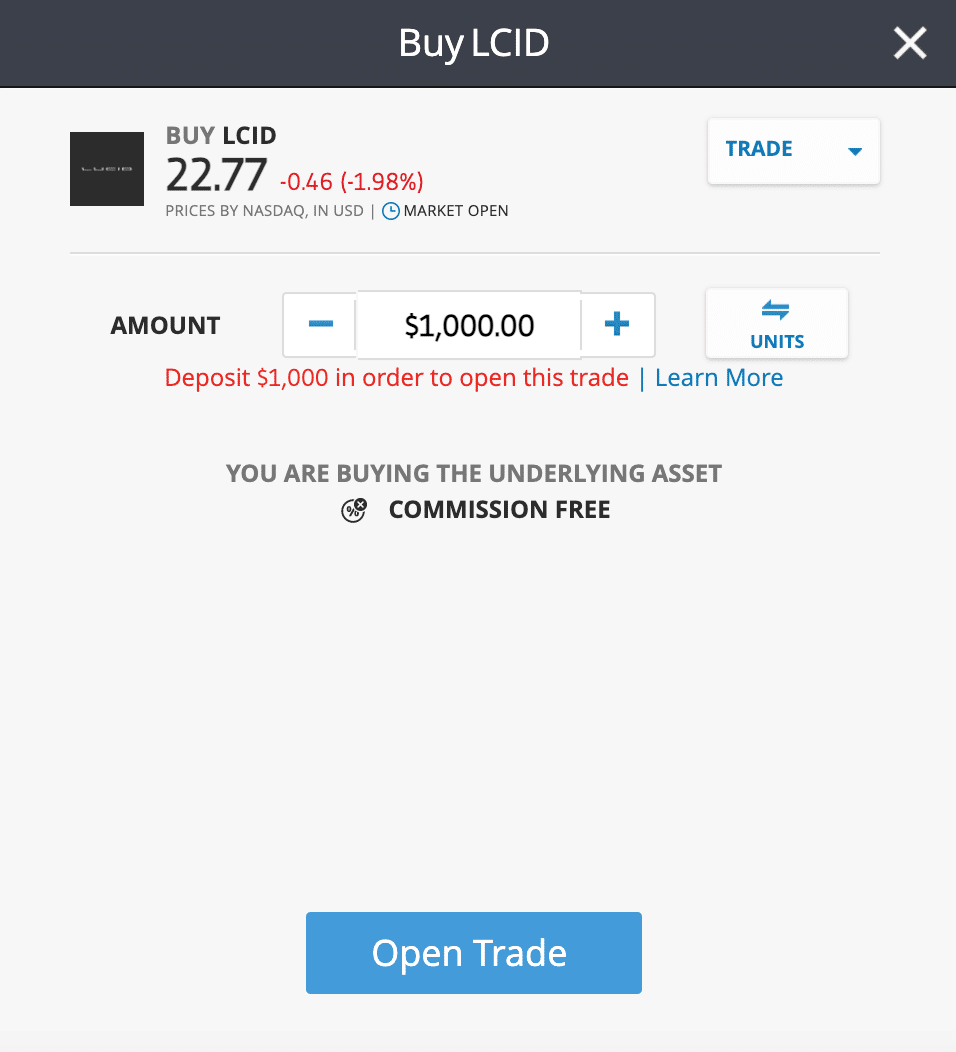 And that's it! You've just invested in LCID with eToro – totally commission-free!
LCID Stock Price Forecast – Final Word
In conclusion, this LCID stock price forecast has covered what the company does and how the stock looks from a short term and long term perspective. We've also highlighted where you can buy LCID stock today without paying any commissions.
As you are now aware, LCID has a very bright future ahead of them, thanks to the popularity of the EV market and the company's high-spec vehicles. Although Lucid Group is in the pre-revenue stage, the amount of reservations they have already, combined with the on-time rollout of their cars, means that now could be a great time to invest in LCID before any bullish momentum kicks in.
So, if you want to buy LCID stock right now, we'd recommend using eToro. With eToro, you can invest in LCID from as little as $50 (£37) through the platform's fractional investing offering. What's more, investing at eToro is commission-free, meaning you avoid all of the hefty fees other platforms charge.


67% of retail investor accounts lose money when trading CFDs with this provider.
FAQs
Is LCID a good investment opportunity?
Where can I buy LCID stock?
Will the price of LCID go up in the future?