10 Best Motley Fool Stocks To Buy – 10 Best Motley Fool Stocks To Buy 2021
It's without a doubt that buying top companies stocks and holding on to them will yield massive dividends in the long run. Investing in high-quality firms and hanging on to them for the long term is a sure way to make a fortune.
If you want to finish 2021 on a high note, what stocks should you buy now? The Motley Fool Stock Advisor service is a renowned and trusted source of profitable stock pick. We've compiled a comprehensive investment guide of its picks here, with our in-depth analysis covering November 15 to November 18.
10 Best Motley Fool Stocks To Buy Right Now
Before we go into the details of the stocks to buy in the US, we'd like to highlight our top picks:
1.Adobe Systems (ABDE)
2.Digitalocean (DOCN)
3.Arista (ANET)
4.TradeDesk (TTD)
5.MercadoLibre (MELI)
6.Tesla (TSLA)
7.Amazon (AMZN)
8.Snowflake Inc (SNOW)
9.Upstart (UPST)
10.Shopify (SHOP)
 1.
Adobe Systems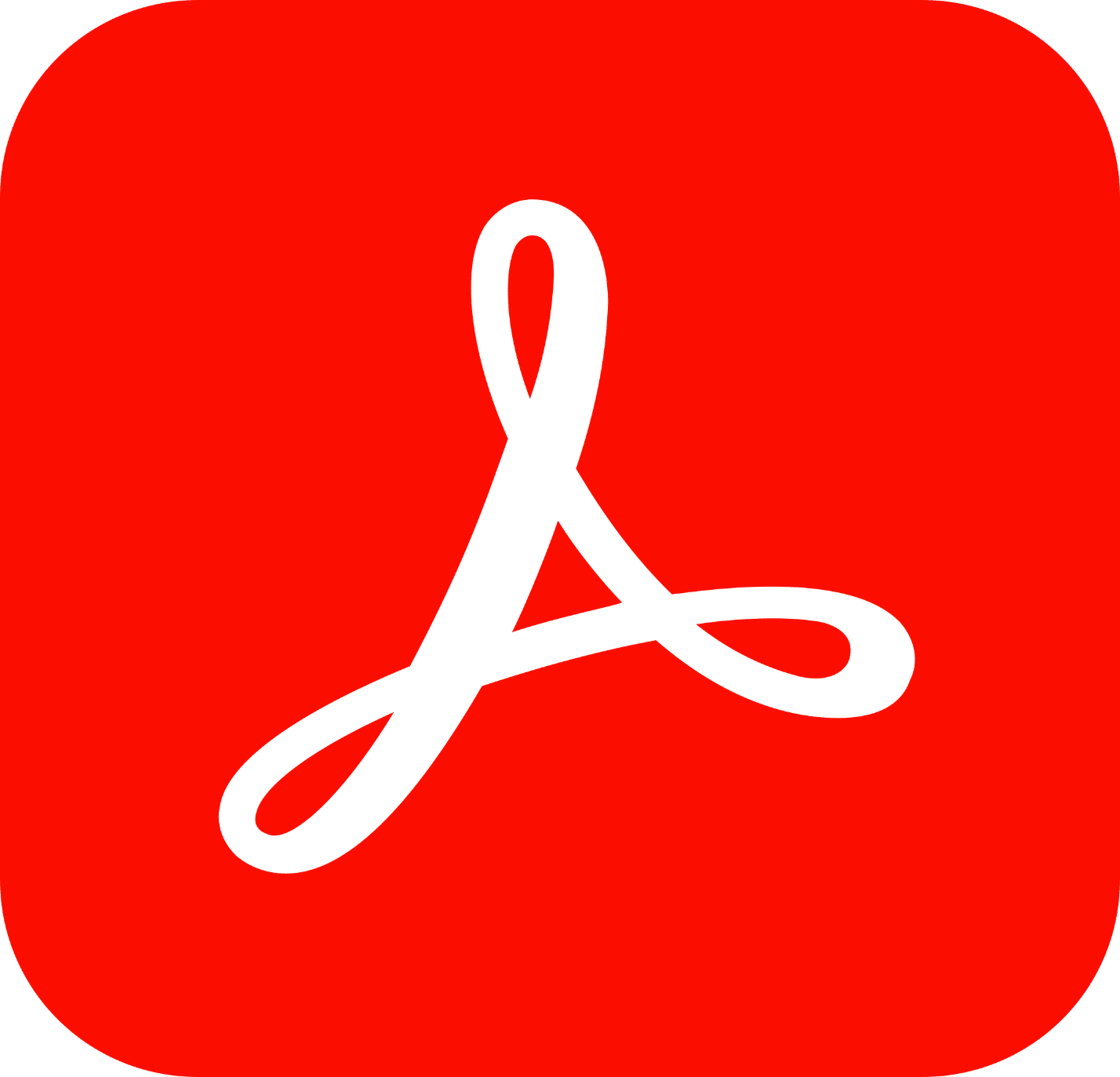 Industry: Software
Current Price: $691.03
Market Cap: $319.276B
Dividend Yield: N/A
YTD: 34.17%
November 15 to November 18: Adobe is a company that focuses on creativity and client satisfaction. More precisely, the firm provides three different software-as-a-service (SaaS) platforms, each contributing significantly to facilitating digital transformation.
Adobe Creative Cloud includes market-leading applications such as Photoshop and Premiere Pro, while Adobe Document Cloud includes PDF and e-signature solutions.
Adobe was recently named a leader by Gartner in marketing automation and digital commerce solutions, which are two rapidly expanding markets. The company's stock has risen 44 percent year-to-date, and there are many more prospects for growth to come.
Aiming for a market potential of $147 billion by 2023, management believes that shareholders may expect sustained returns due to the company's strong competitive position. It means that this Motley stock seems to be an excellent long-term investment.
 68% of retail investor accounts lose money when trading CFDs with this provider.
2. DigitalOcean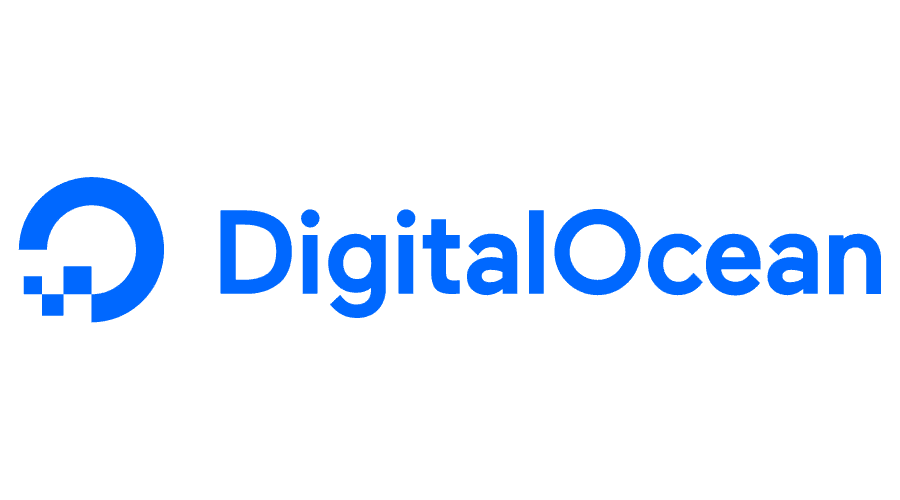 Industry: cloud infrastructure provider
Current Price: $130.26
Market Cap: $14.22B
Dividend Yield: N/A%
YTD: 37.35%
November 15 to November 18: Cloud computing has altered the landscape of information technology. What this means is that clients may access resources through the Internet instead of purchasing expensive hardware. In addition, Microsoft and Alphabet's Google provide a wide variety of solutions geared at large enterprises and do not prioritize small businesses or individuals.
DigitalOcean makes cloud computing simple. It provides infrastructure services like computation, storage, and development tools for applications. They benefit small businesses and developers. It has a point-and-click user interface that offers solutions in seconds without the need for any professional expertise. Additionally, the organization provides 24-hour technical assistance and customer care, and predictable pricing structures depending on use. Indeed, DigitalOcean consistently beats its competitors in terms of pricing and demand. With over 500,000 customers, a 7% increase over last year, it boasts a whopping 116 percent retention rate. The company's revenue is rapidly expanding.
For the previous four quarters, DigitalOcean's revenue has grown steadily, and the average revenue per client is increasing as well. The firm is well-positioned to continue its upward trajectory. According to management, there are roughly 100 million small and medium-sized companies (SMBs) in the United States now, with 14 million new enterprises forming each year. And by 2030, the developer population is predicted to reach 45 million.
In other words, DigitalOcean has only accounted for less than 1% of its potential customer base. Because of its emphasis on simplicity and customer service, investors may predict that number to grow in the future. Revenue growth and good net retention should pave the route to profitability for the company shortly.
 68% of retail investor accounts lose money when trading CFDs with this provider.
3. Arista

Industry: Internet/Online
Current Price: $527.27
Market Cap: $40.505B
Dividend Yield: N/A%
YTD: 45.80%
November 15 to November 18: Arista has long been a disruptor in the business of Ethernet switching. The company invented software-driven networking for cloud data centers, resulting in a quicker and more versatile solution than conventional hardware-centric suppliers. Arista's customers include large organizations like Facebook (NASDAQ: FB) and Microsoft (NASDAQ: MSFT) cloud. It is now available for use on corporate campuses and in wireless areas.
Since 2012, Arista's market share has increased from 4% to 20%, while Cisco's has decreased from 78 to 41%. And while Arista has acquired market share from the industry leader, it has maintained strong financial performance.
 68% of retail investor accounts lose money when trading CFDs with this provider.
4. The Trade Desk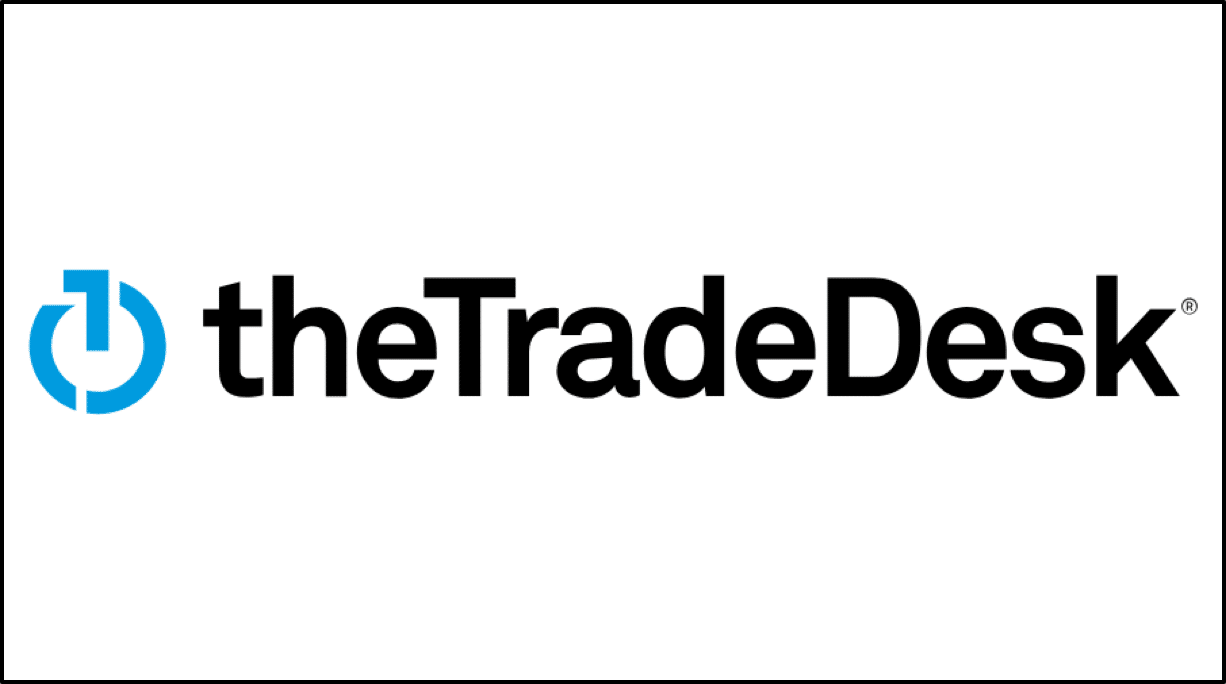 Industry: Technology
Current Price: $111.63
Market Cap: $53.44B
Dividend Yield: N/A%
YTD: 39.38%
November 15 to November 18: Historically, ad buyers and publishers have conducted manual negotiations to determine the Price of digital advertising space. This method is both time-consuming and expensive, and it restricts the advertiser's capacity to target content since data collection occurs after the campaign has concluded. The Trade Desk (NASDAQ: TTD), which is a digital advertising firm fixes these.
Its demand-side platform (DSP) enables marketers to design, monitor, and optimize data-driven campaigns across several platforms, including desktop, mobile, and linked TV. Additionally, its programmatic technologies streamline the ad-buying process via real-time bidding, enabling customers to achieve a higher return on investment than conventional alternatives (i.e., manual negotiations).
Apart from its strong competitive position, The Trade Desk should gain in the following years from industry-wide tailwinds. By 2021, worldwide digital ad spending is predicted to reach $748 billion, with digital advertisements accounting for $455 billion (or 61% of that total). However, only $155 billion (or 21% of the total) will be spent on programmatic digital advertising.
The Trade Desk, on the other hand, predicts that someday all media will be exchanged programmatically. This positions the firm in front of a tremendous market opportunity, resulting in market-beating profits for shareholders. That is why this technology stock seems to be a wise long-term investment.
 68% of retail investor accounts lose money when trading CFDs with this provider.
5. MercadoLibre

Industry: E-commerce
Current Price: $1,541.55
Market Cap: $76.63B
Dividend Yield: N/A%
YTD: -7.98%
November 15 to November 18: MercadoLibre (NASDAQ: MELI) is Latin America's biggest e-commerce marketplace, and its fintech platform, Mercado Pago, is the industry leader in digital financial services in the region. In other words, this business works in two rapidly growing areas and outpaces other competitors in terms of size. Indeed, the MercadoLibre marketplace has around 667 million monthly visitors. This is more than the number of visitors received by the next rival — which happens to be Amazon.
Unsurprisingly, this broad ecosystem has contributed to MercadoLibre's popularity among customers and sellers alike. The firm had 98 million active users in the first half of 2021, up 50% year over year, while revenue increased 101 percent to $3.1 billion.
MercadoLibre has consistently generated strong financial performance, constantly expanding its top and bottom lines.
MercadoLibre stands to gain from Latin America's ongoing digitization in the future. According to eMarketer, just 57% of the population now has an internet connection, and e-commerce will only account for 5.6% of total retail sales in 2020. However, these numbers are expected to rise over the next several years. Indeed, MercadoLibre's three core regions – Argentina, Brazil, and Mexico – are among the world's five fastest-growing e-commerce markets.
 68% of retail investor accounts lose money when trading CFDs with this provider.
6. Tesla
Industry: Automobile
Current Price: $1,073.89
Market Cap: $1.059T
Dividend Yield: N/A%
YTD: 49.47%
November 15 to November 18: Tesla (NASDAQ: TSLA) is the world's largest electric car manufacturer (EVs). The corporation owned a 13.9 percent market share in the first seven months of 2021, while the nearest rival maintained a 7.3 percent share. Revenue increased 98 percent to $12.0 billion in the most recent quarter, while net income increased 998 percent to $1.1 billion.
Tesla's production processes are highly automated and scalable. In 2020, the firm achieved an industry-leading operating margin of 6.3 percent, which increased to 11% in the most recent quarter. Tesla has shown consistently excellent financial performance in recent years, which is unsurprising.
Tesla is well-positioned to retain that momentum as customer interest in electric vehicles grows. According to Grand View Research, demand for electric vehicles is predicted to grow at a rate of 41.5 percent each year until 2027. On the other hand, Tesla thinks it can outperform the market by boosting deliveries at a 50% annualized rate over a multi-year timeframe.
 68% of retail investor accounts lose money when trading CFDs with this provider.
7. Amazon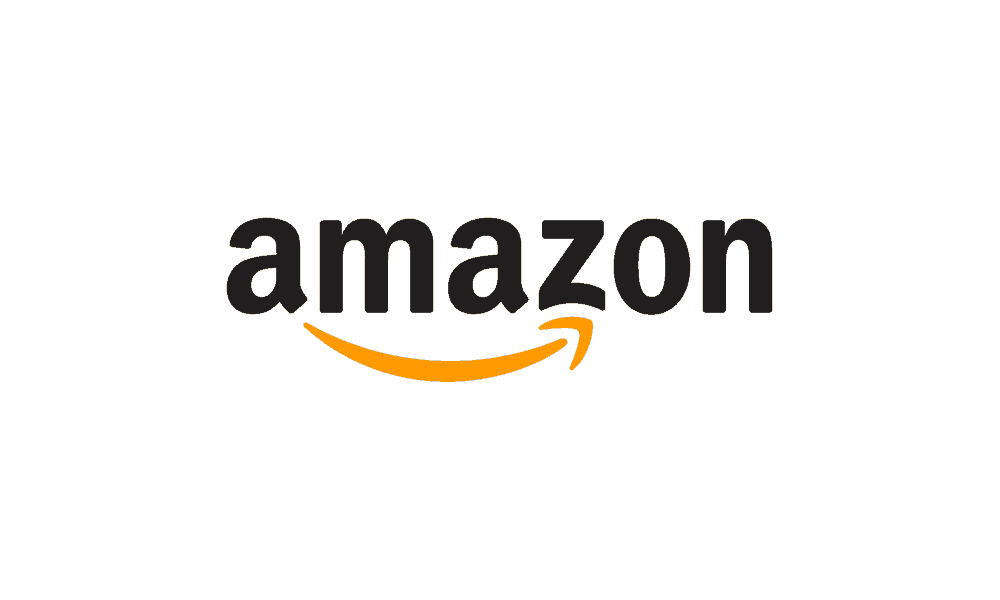 Industry: e-commerce
Current Price: $3,540.70
Market Cap: $1.796T
Dividend Yield: N/A%
YTD: 8.71%
November 15 to November 18: Finally, but certainly not least, Amazon (NASDAQ: AMZN),), America's largest e-commerce corporation, has the potential to enrich investors in 2021.
Amazon is the undisputed ruler of online shopping in the United States. Amazon owned 38.7 percent of all online sales in the United States in March 2020, according to eMarketer, and was on course to increase its market lead by another 100 basis points in 2021. To put this in perspective, no other firm is within 33 percentage points of Amazon's online retail share in the United States. Though retail margins are low, Amazon has used its e-commerce success to sign up over 150 million Prime members globally.
The more intriguing growth driver is Amazon Web Services' cloud infrastructure (AWS). AWS generates most of Amazon's operational profitability but accounts for less than an eighth of overall sales. Because cloud services have far greater margins than retail, AWS provides Amazon with a genuine opportunity to treble its operational cash flow in the next four years.
 68% of retail investor accounts lose money when trading CFDs with this provider.
8. Snowflake

Industry: cloud data platform provider
Current Price: $401.89
Market Cap: $120.929B
Dividend Yield: N/A%
YTD: 42.82%
November 15 to November 18: Snowflake (NYSE: SNOW) has its stock rising 10% in 2021. This is positive news for investments. Snowflake launched well after the September 2020 initial public offering, but the lockup on stock options ended in December. This was just as the market began to shift from high-flying technology firms. Between the peak and the trough, shares lost over 50% their value and struggled to get over it.
Although analysts may be concerned that competitors such as Alphabet's BigQuery may become serious competitors, Snowflake benefits from being cloud-native and platform-neutral. Snowflake is unconcerned with the environment you operate, even if it is a hybrid environment or whether your organization uses Amazon S3, Microsoft Azure, or even Google Cloud. You'll get access to and analysis of your data.
Snowflake is expected to deliver a windfall of profits to Wall Street. Analysts expect revenue to rise from $592 million to more than $5.6 billion during the next five years, a tenfold increase.
 68% of retail investor accounts lose money when trading CFDs with this provider.
9. Upstart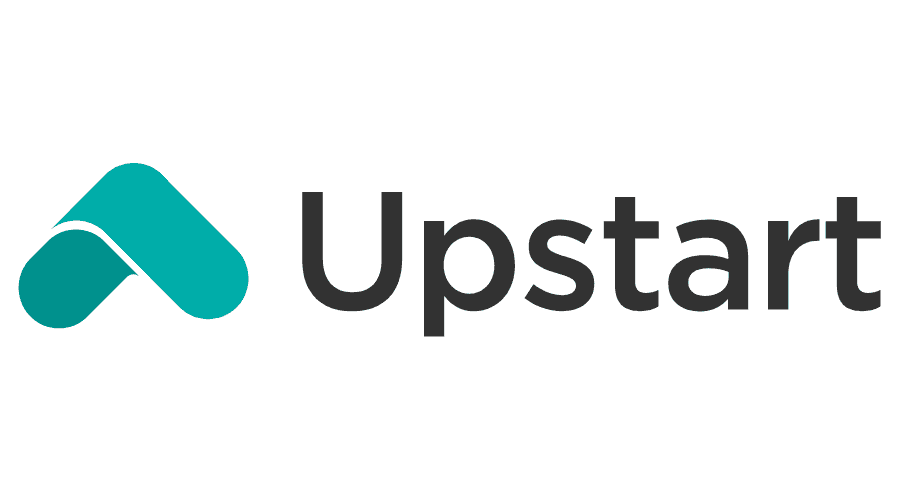 Industry: Consumer Lending
Current Price: $237.00
Market Cap: $18.355B
Dividend Yield: N/A%
YTD: 479.17%
November 15 to November 18: Upstart Holdings (NASDAQ: UPST) has not so much suffered much of the tech crash  that happened in the sector. Its stock has been up about 1,000 percent since its IPO late last year and is 685 percent higher this year alone. That's for a good reason.
Upstart hopes to revolutionize the online loan application procedure. It is incorporating AI and machine learning to advance this industry. Thanks to Upstart's tens of thousands of data points, more individuals can apply for a loan, lowering the  lender's default risk.
It expects sales to quadruple to $750 million this year (up more than 1,000 percent last quarter).  Wall Street is anticipating the revenue to rise at an annual compound rate of more than 81 percent over the coming years. More crucially, it is now profitable, earning $37 million in net income last quarter. This is a good upturn since the loss of $6.2 million a year earlier. Analysts anticipate full-year net earnings of $165 million in the next 3 years.
 68% of retail investor accounts lose money when trading CFDs with this provider.
10. Shopify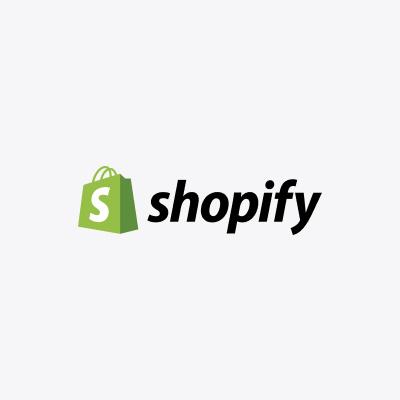 Industry: E-commerce
Current Price: $1,675.32
Market Cap: $209.013B
Dividend Yield: N/A%
YTD: 48%
November 15 to November 18: Shopify (NYSE: SHOP) wants to create a virtual company as efficiently as possible for entrepreneurs of all sorts. Shopify's business solutions may be used by enterprises of various sizes, from small start-ups to full-fledged worldwide companies.
With a roughly 9% market share of the US e-commerce business, the firm is second only to Amazon's gigantic 39 percent market share in terms of market size. While Shopify is not the industry leader in terms of online sales, it is unrivaled in simplifying the process of starting a company.
With nearly $40 billion in gross merchandise volume (GMV) generated by its merchants in the third quarter of 2021 alone, a 35 percent year over year growth, this leadership is evident. Along with this GMV growth, Shopify Capital increased by 56% year over year to just under $400 million, illustrating the company's continuous efforts to encourage new business development.
Despite its $190 billion market capitalization or business price, Shopify remains a significant cornerstone investment for growth-oriented investors. Given the company's huge ecosystem is continuously increasing margins, the company's trailing 12-month gross profit of $2.3 billion should be only the beginning.
 68% of retail investor accounts lose money when trading CFDs with this provider.
Best New Motley Fool Stocks to Buy in the US -November 15 to November 18
While doing a search for the best new stocks to purchase in the United States this November, a number of good companies to invest in came up. Unfortunately, we were unable to include all of them in this list.
Ford Motor Company
Auto stocks have historically been priced at astonishingly low valuation multiples. A combination of sluggish economic growth and huge amounts of debt on auto company balance sheets is to blame for this. However, a turning point is going to occur in the automobile sector, and Ford stands to gain greatly.
Ford expects to sell 40% of its worldwide car sales as electric vehicles by 2030, after launching 30 new EVs globally by that time. The company's organic growth rate may be increased by the use of electric vehicles. Also, the  Ford F-Series has been the best-selling car in the United States for 39 years, even though everyone seems to be focused on fuel-efficient electric vehicles (EVs). The F-Series has a greater profit margin since it is a larger vehicle, which is common in the car industry.
AstraZeneca
Healthcare stocks are very defensive. In most cases, medical services are not affected by the US economy or stock market state. AstraZeneca can obtain a market-leading 2.3% return due to the transparency in the pharmaceutical demand.
The organic growth rate of AstraZeneca is remarkable.  For the first time in the firm's long existence, it acquires a company with minimal rivalry in the markets it operates. In a stock-and-cash transaction in July, AstraZeneca acquired Alexion Pharmaceuticals, a manufacturer of drugs for orphan diseases.
There is little doubt that AstraZeneca's low double-digit revenue growth will make it an excellent addition to any investor's portfolio.
How to Invest in New Stocks Immediately
To invest in one of the companies discussed in this article, you must first create an account with a trustworthy trading platform. There are many options that it might be difficult to choose!
Fortunately, we conducted research and determined that eToro is the best option for purchasing shares today, given the platform's 0% cost structure and low minimum deposit. With that in mind, let's review the four straightforward steps required to invest with eToro:
Step 1: Create an account with eToro.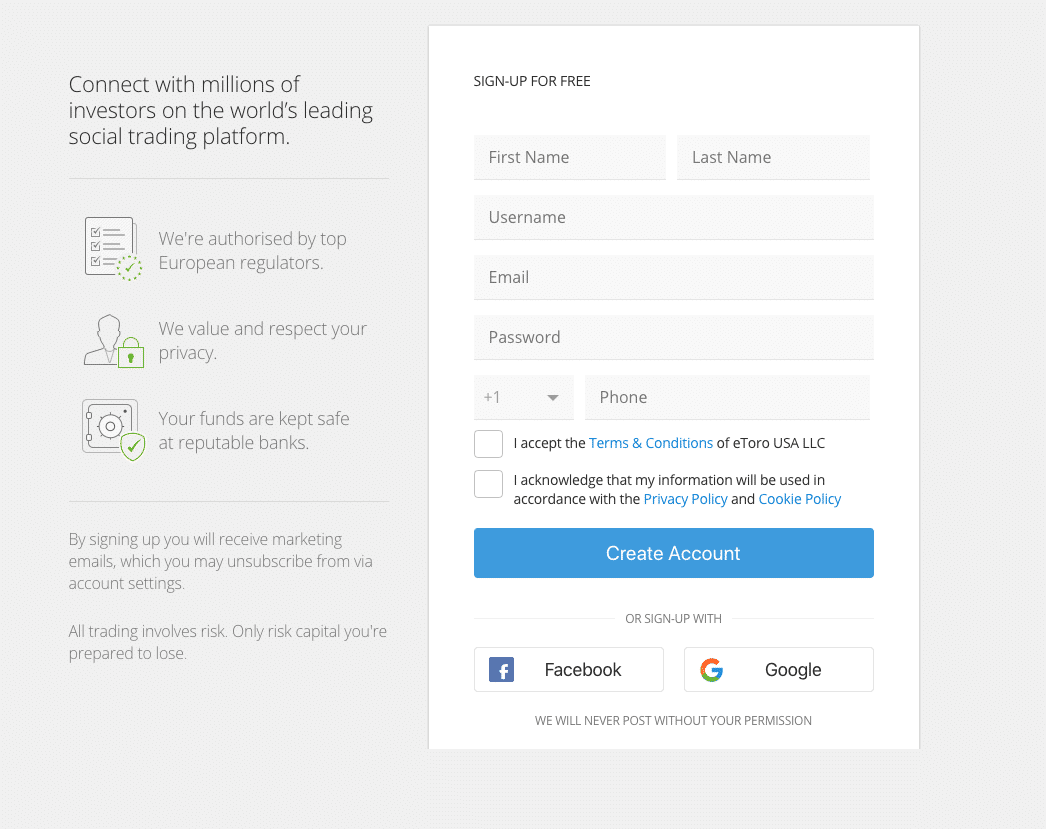 To begin, visit the eToro website and click 'Join Now.' Following that, you'll be requested to provide a valid email address and choose a username and password. Following that, click the 'Create Account' link.
Step 2: Verify your Username and Password
Because eToro is a highly regulated platform, new members must verify their identities before trading. To do so, go to your account dashboard, click 'Complete Profile,' and then input your personal information. Additionally, you'll need to provide proof of identification (a copy of your passport or driver's license) and proof of residence to authenticate your account (a copy of a bank statement or utility bill).
Step 3: Fund your account.
The minimum deposit amount at eToro is only $50 (£37), one of the lowest in the industry. eToro accepts the following payment methods:
Debit Card
• Credit Card
• PayPal
• Bank Transfer
• Neteller
• Skrill
Step 4: Invest in Shares
After you've funded your account, you're ready to trade! Here, we'll be looking to invest in Airbnb, so type that company's name into the search bar. Clicking 'Trade' should bring up an order window similar to the one seen below.
Enter the amount of money you're willing to risk (at least $50) in this field. Afterward, decide whether to employ a stop loss/take profit level or leverage to protect your investment. Click 'Open Trade,' when you're finished, to begin trading.
How Do We Choose the Best Stocks?
Choosing the best companies to invest in needs significant study and an in-depth understanding of the stock market. The choice of fast-growing firms to invest in requires consideration of competitive advantages. The reason is that there is the potential risk of being overtaken by their competition, and their rise will likely be short-lived – making it a bad investment.
What makes a company stand out regarding competitive advantages includes network effects, making it difficult for new entrants to overtake the market share leader. Scale advantages that are practically hard to reproduce and high switching costs are based on the costs and degree of difficulty of moving to rivals. This puts the company in a good position and will yield good investments in a long time.
FAQs
Which stocks are the greatest buys right now?
What is the optimal timing to purchase stocks?
Where can I find the finest stocks to buy?
How much profit can I earn by investing in stocks?