---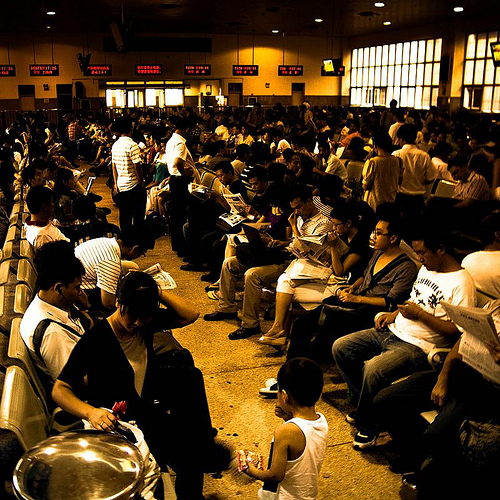 China: The Greatest Human Migration
Every lunar new year about 230 million people, or a gross passenger volume of over 2.17 billion,
take part in the world's largest annual human migration in China.
This travel phenomenon, comprising primarily migrant labourers, began in 1984 when the Chinese government relaxed migration laws allowing rural peasants to move to urban cities for work and employment. Urban centers are now home to 150 million peasant migrants, many of whom queue for days to purchase train tickets.For many, it's the only chance they get to visit home all year.
Credit: steph_who